It happens at every wedding. Whether it's the moment you see the beautiful arch where the ceremony will take place, the first glimpse of the couple in their wedding attire, or the moment you see the newlyweds glide across a dance floor with their shared last name projected in lights, there will be a moment that will simply take your breath away and make you say, "Wow!" For Aimee Takumi, the founder of Southern California's aptly named wedding planning company Confetti Skies, weddings are all about the wow.
"My style definitely involves sparkle and a wow-factor," Aimee says. "I think every wedding has a great focal point that can be dramatized to make it what guests are talking about — besides the couple, obviously! Whether it's a unique grand exit or a sweetheart table, we try to make sure there is at least one area with a wow-factor." With the mission to blow away couples and their guests on their big day, Aimee launched Confetti Skies in 2014 as a boutique planning and design company that offers everything from complete wedding planning to day-of coordination with a focus on personalized details. Captivating splashes of color, incredible florals and thoughtful design details fill the pages of her portfolio that boasts a wide range of design. From rustic alfresco weddings to elegant garden affairs, Aimee has done it all!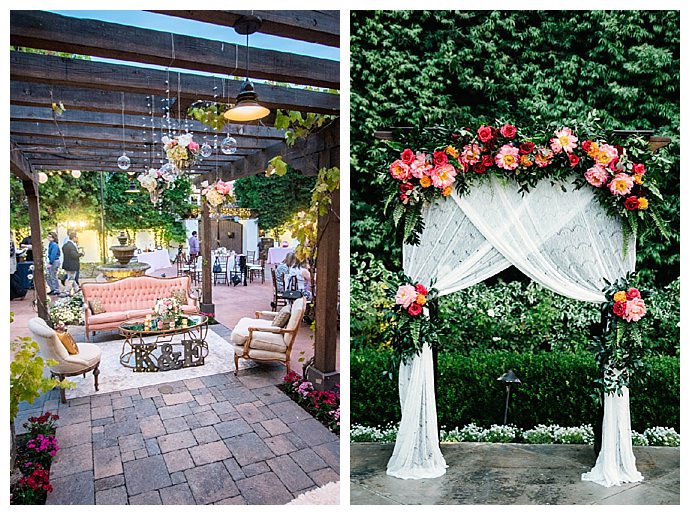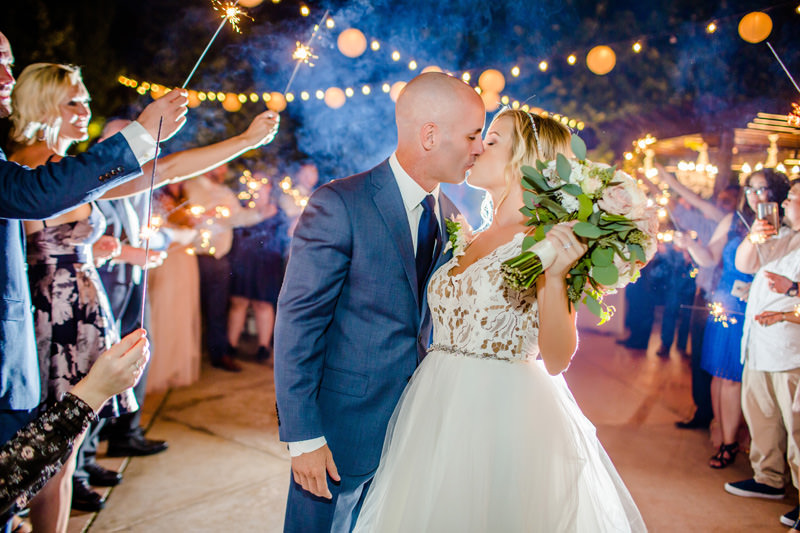 But before she was the founder and principal planner behind Confetti Skies, Aimee gained experience in the industry from several vantage points, first assisting wedding planners then moving onto catering sales and venue management. The opportunity to learn the ins and outs of what goes on behind the scenes has been an invaluable resource for her planning career and is the key to what makes her couples rave about their decision to choose Confetti Skies to spearhead their big day. In addition to ensuring the day-of runs smoothly, it's Aimee's ability to understand and execute her couples' visions that sets her apart from the rest.
"We really strive to get to know each couple and make their wedding reflect their personality," she says. "We love Pinterest for inspiration and helping clients to convey their style, but we make sure that their wedding is unique to them. Weddings are storytelling in a way, and the best way I can showcase their story is to hear it from the source."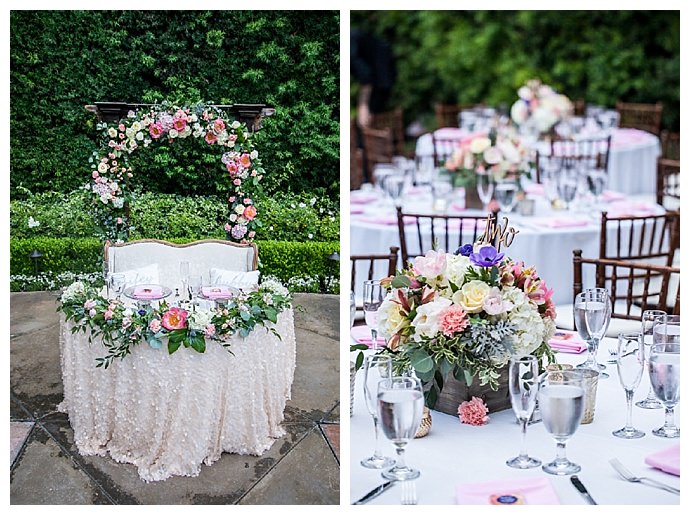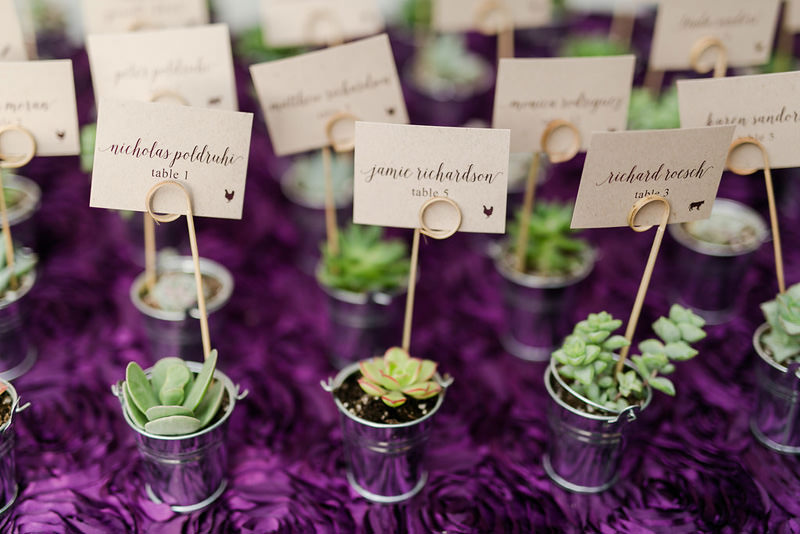 One of Aimee's greatest talents is pulling the details from those love stories to fuel the inspiration for her designs, which add an element of personalization that is so highly sought after these days. As more soonlyweds veer away from traditional elements when planning their weddings, they're seeking out one-of-a-kind details that will not only set their wedding apart from the rest, but also reflect their individual personalities. And Aimee has found that when the day comes to an end, it's those little details that matter the most.
"One of my favorite parts on a wedding day is at the very end when the couple is getting ready to leave, and they give me a huge hug and say thank you for being a part of their dream," she says. "That is why I do this, and that is why I love what I do. Having happy couples with happy memories makes my heart smile!"
When she's not buried in planning, Aimee loves taking her two kids to Disneyland, seeing Broadway shows, going on girls trips with her friends and traveling to New York for romantic getaways with her husband. But when wedding season rolls around, she's eager to get to work with her couples to take away some of the stress that comes with planning. "Whether it's helping a client find a venue that they completely fall in love with or adding a personal element to their ceremony, we are here to make wedding planning fun and exciting for the couple," she says. "Yes, wedding planning can be stressful, but with the right planner, planning can be an enjoyable experience for everyone."