When two Floridians trade in warm sunny days for the brisk Colorado mountains, an engagement shoot in the snow is a must. With breathtaking views of the snow-capped mountains and blankets to keep warm, Janive and Zasha cuddled close on the mountaintop while Orenda Imaging captured some heartwarming photos that these soonlyweds will treasure forever.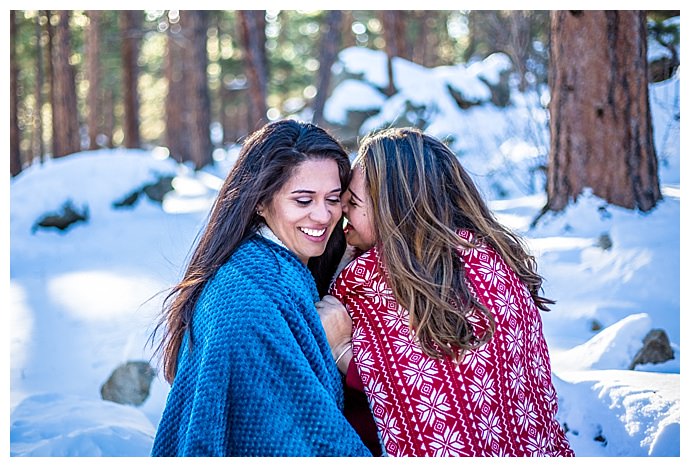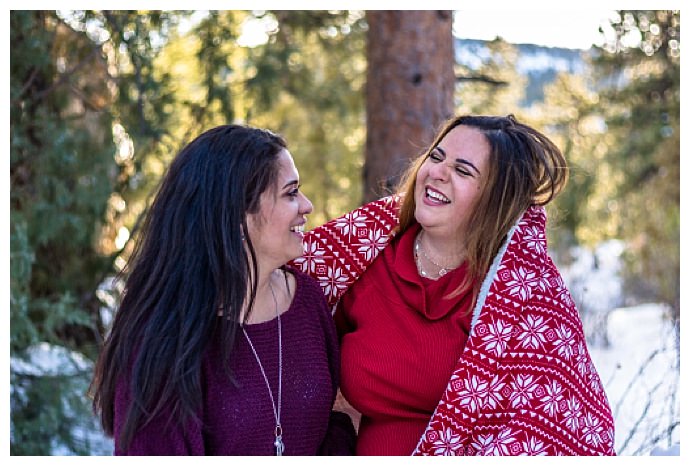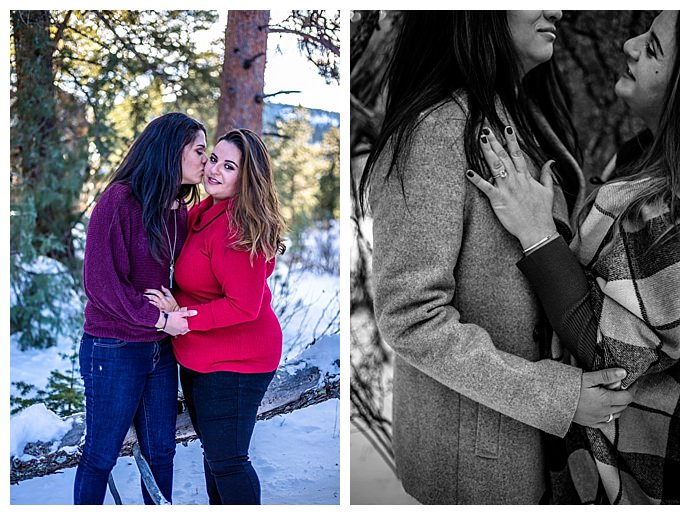 The Love Story
Janive and Zasha both attended college at the University of South Florida in Tampa, but when they met, a relationship wasn't on either of their minds. Janive had recently been through a breakup and Zasha was focused on her studies. But later on when they spent New Year's Eve together, everything changed. And once the clock struck midnight, they've been together ever since.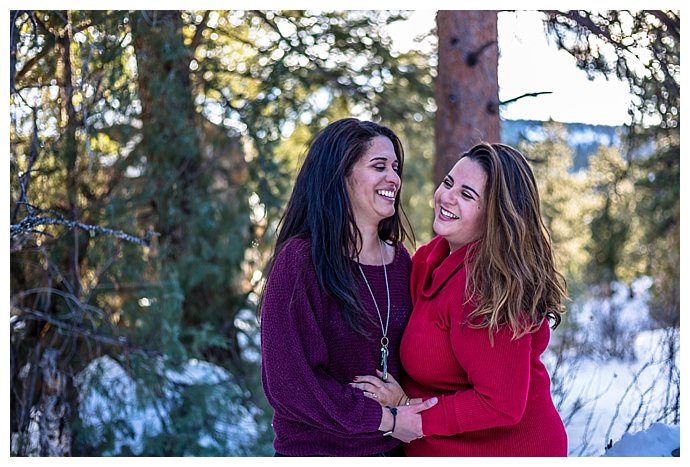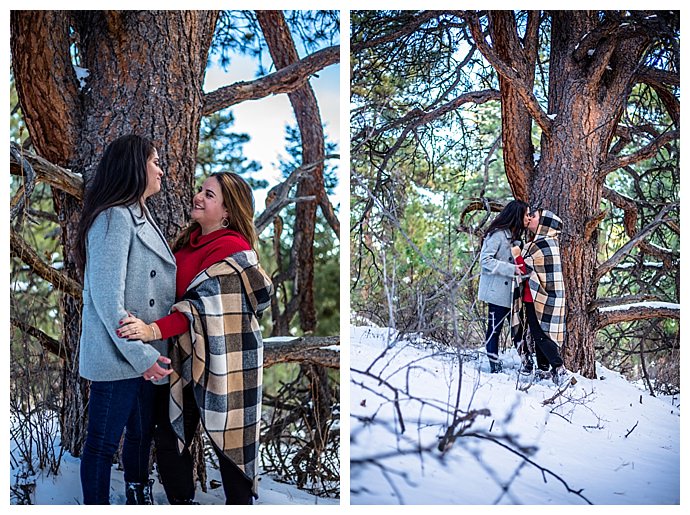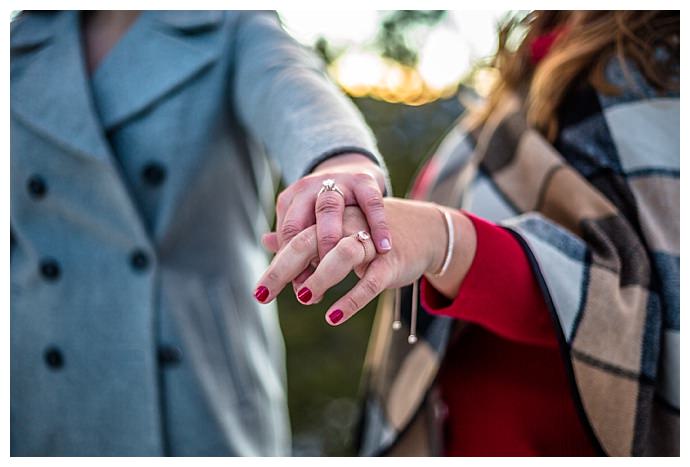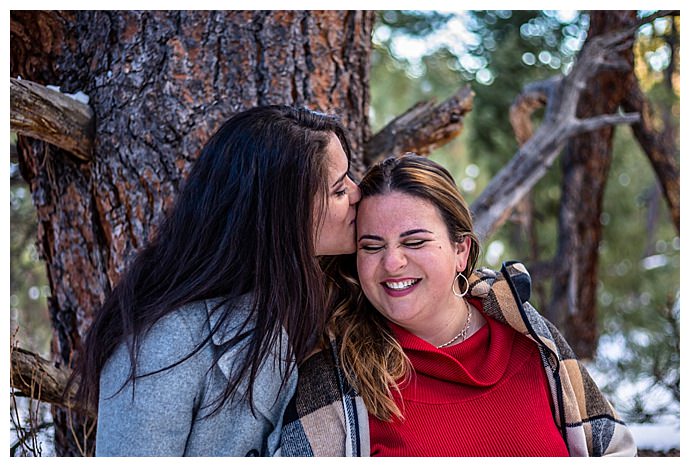 The Proposal
Janive and Zasha had recently made the move to Denver, which proved to be more taxing on their relationship than they had anticipated. But they were determined to not let a few arguments get in the way of their happily ever after. On a random Saturday, Zasha took Janive on a surprise adventure to a stunning sunflower field. They got out of the car to take some pictures and then Zasha said she had to go back to the car for a quick swig of Gatorade. It was the perfect disguise to go retrieve the ring from the car as Zasha had been sick for most of the week. When she joined Janive back in the field of sunflowers, she asked Janive if she was enjoying her surprise adventure. "Yes, this is perfect," she said. Zasha didn't miss a beat. "You know what would make this more perfect?" Zasha asked before she dropped to one knee and revealed the ring to her bride-to-be. Through joyful tears, Janive managed to say of course, and the newly engaged couple went out for a celebratory breakfast.
The following day was Thanksgiving, and Janive and Zasha had joined Janive's family in the Georgia mountains. Janive gave each member of her family a yellow rose, which they gave one by one to Zasha, ending with Janive who handed her a bouquet of red roses. Then Janive pulled out the ring and asked Zasha to marry her too.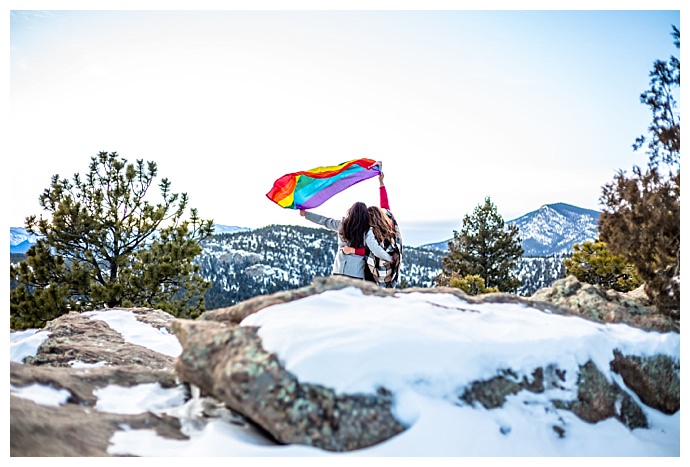 The Rings
Zasha picked out a rose gold band with a morganite center stone surrounded by diamonds for Janive. And Janive chose a solitaire moissanite ring for Zasha, who says it's the perfect choice for her because she's a simple gal.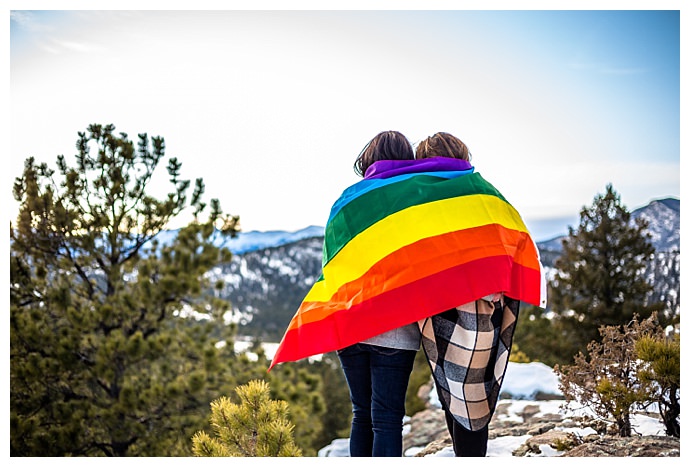 The Wedding Date: October 14, 2018
Written By: