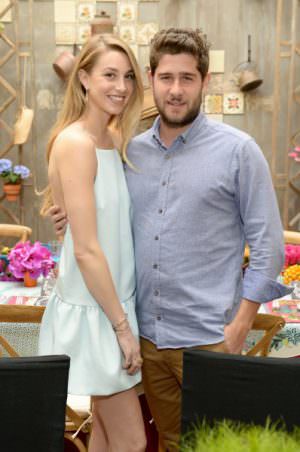 Whitney Port's wedding is shaping up to be quite the tasteful soiree (as if we expected anything less from the reality star-turned-fashion designer!). Yesterday, she had a bridal luncheon (designed by none other than Mindy Weiss) and brainstorming sesh with Wedding Paper Divas, with whom she's collaborating to design her own stationery. Fiance Tim Rosenman, who Whitney said "wants to be extremely involved in everything" was by her side as they revealed four inspiration boards for their upcoming destination wedding that incorporated their collective style, personal touches and meaningful elements from their relationship into their big day.
Whitney and the WPD team worked for weeks leading up to the reveal developing ideas and inspiration just like any bride-to-be would … Pinterest, of course! There's no doubt that Whit's natural talent for design is coming in handy as they picked the elements for invites, fabrics, patterns, florals and concepts for custom family crests. With the help of her wedding planner sister Ashley Port of BK Events, this adorable couple is making sure their day is a representation of them. They're even trying to find creative ways to incorporate songs from their favorite shows, "West Wing" and "Friday Night Lights" … how fun is that? They also pulled inspiration from how they met (at Tim's best friend's birthday dinner), their favorite restaurant (Cafe 50's in Los Angeles) and early honeymoon ideas (according to Whitney, Tim has agreed to go anywhere she desires, as long as it involves activities!). Since the beach is one of their favorite places to visit, they went heavy on the blue tones and nautical elements.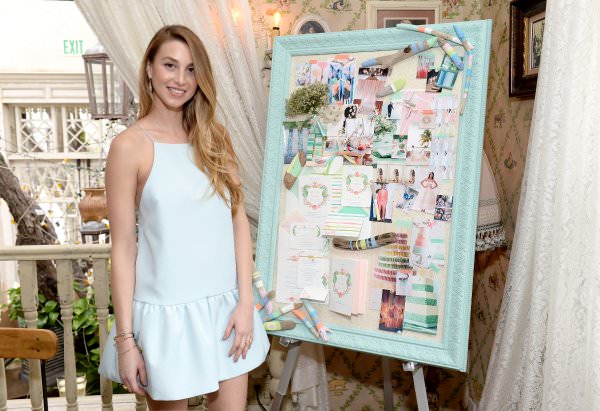 Pastel Beach Inspiration Board
"I love the color tones! When I think of a wedding I think of really pretty colors, soft and beachy," says Whitney. "That's kind of what I've always had envisioned for my wedding." Seashells, driftwood, beads and hydrangeas keep this beachy look polished and classic. "It lets you know that you're at a beach wedding without being so obvious."
Vintage Traditional Inspiration Board
"This was inspired by my fiance because he's a little bit more classic and traditional," says Whitney. "You step into this and you feel like you're in a fairytale but it still has this really pretty classic touch."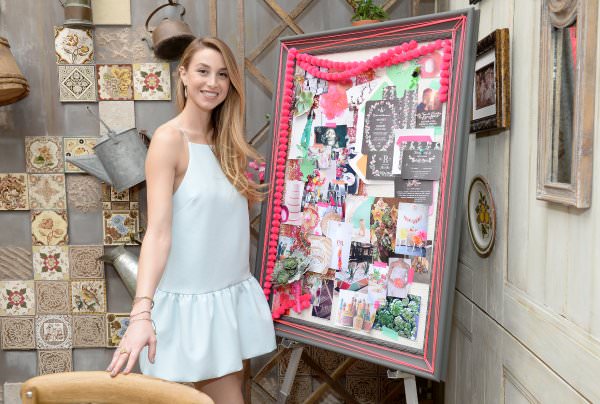 Neon Mexico Inspiration Board
"Honestly, I feel like Neon Mexico may be my favorite! I'm a sucker for very bright colors and I love the fact that there's the fruit mixed in with the cactus and the flowers. It just puts you in a happy mood. With the invitations I love the idea of something fiesta-ish but also edgy and Gothic and I think that's what's so cool about these."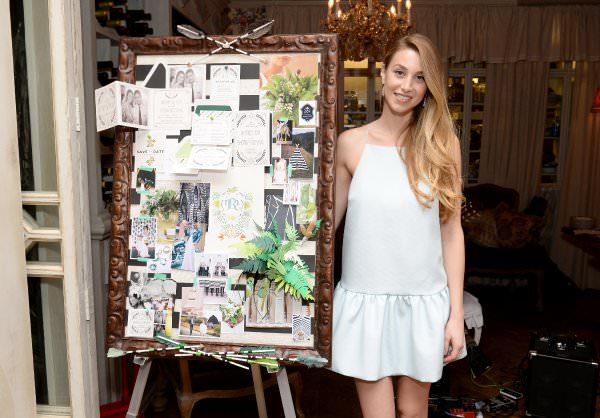 Boho Prep Inspiration Board
"I love boho prep because I feel it's just the perfect mix between my fiance and I. Like I said, he's a little preppy and classic and I'm a little bit more bohemian California girl and I think this really just melds those two styles. It has the greenery and the plants but mixed in with the monogram and wreaths and something you'd think were a little more East Coast-ish."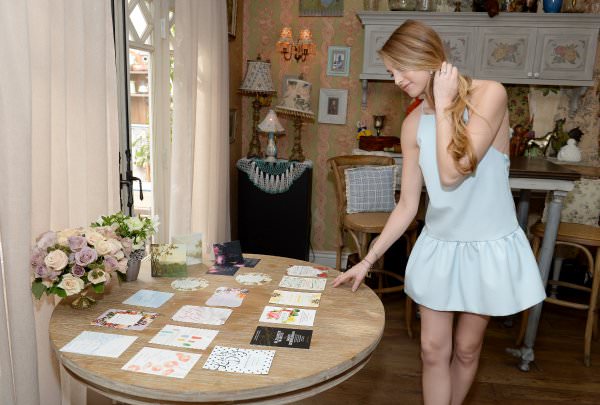 "We are completely smitten with Whitney's fearless style and her willingness to explore the unexpected," said Amber Harrison, Wedding and Etiquette Maven at Wedding Paper Divas. "Those qualities have made her the perfect muse as we strive to help every couple make their big day reflect and celebrate their unique love story. The combination of our stationery expertise and products and Whitney's upcoming collection will undoubtedly bring even more possibilities to engaged couples."
Obsessing over these styles? (Yeah, me too.) Then the next words I write will have you jumping up and down … Whitney Port is designing a Wedding Paper Divas collection!
She obviously had so much fun working with the WPD team for her own wedding that she's signed on to create a collection, which will be released this summer, that reflects her feminine, California chic style. The line will include save the dates, invites, programs, menus and more. Whit + WPD = match made in heaven.