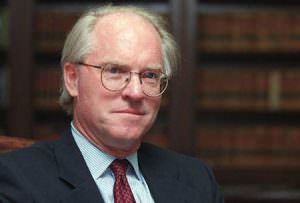 State constitutional bans against same-sex marriage are being chipped at all across the country but the latest is perhaps the most shocking — are you sitting down? On Wednesday, a Kentucky (!) judge ruled that same-sex marriages legally performed in other states must be recognized in the deeply conservative Southern state.
Shut the front door.
U.S. District Judge John G. Heyburn II concluded that the government could not use tradition as a reason for upholding a law.
"For years, many states had a tradition of segregation and even articulated reasons why it created a better, more stable society," Heyburn wrote in a passage that gives me goosebumps. "Similarly, many states deprived women of their equal rights under the law, believing this to properly preserve our traditions.
"In time, even the most strident supporters of these views understood that they could not enforce their particular moral views to the detriment of another's constitutional rights. Here as well, sometime in the not too distant future, the same understanding will come to pass."
AMEN.
It's still unclear exactly how the public will react to this exciting turn of events as the current ban in place was approved by voters in 2004 with 74 percent of the vote.