There's always buzz surrounding the hottest trends in the wedding industry — you know the ones. They're splashed across Pinterest, they're popping up on your For You page on TikTok, and they grace all of the wedding magazine covers at the grocery store. It's the lush greenery runners, the rattan chargers, the marble-inspired stationery suites; they are the elements most frequently requested by couples planning their wedding.
But ask any seasoned wedding professional, and they'll tell you it's the lesser-known trends that really make an impact on a couple's big day. While these details may not make it to the cover of your favorite wedding lookbook, they're sure to enhance a couple's wedding experience for the better — and may even demonstrate their trendsetting prowess.
When we asked wedding experts which trends deserve more love, the answers ran the gamut from incorporating bolder colors to wedding party dance-offs. Here are the four top-runners to consider incorporating into your big day.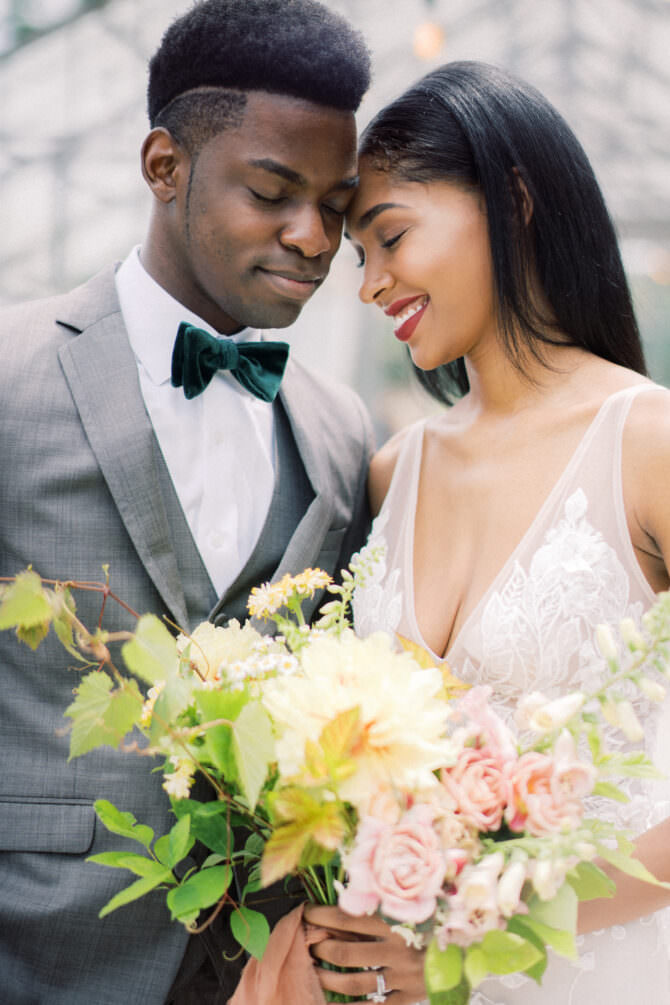 The Big Reveal
While guests eagerly anticipate the couple's grand reveal, why not give the soonlyweds a chance to have a jaw-dropping moment of their own? Owner of Magnolia Celebrates, Laura Maddox, suggests making time for "a ballroom reveal for the couple prior to the reception beginning."
"Before everyone enters the reception space, you are able to sneak a peek," Maddox elaborates. "All the work you've done to plan this special day is finally coming to fruition and this gives you an opportunity to see it all before people come in and experience it."
This moment is your chance to soak in the picture-perfect tablescapes, the pristine cake, and all of the sweet, personalized details before guests begin leaving jackets, glasses, and plates around. While your photographer will capture photos during this time, it's worth seeing the space in all its glory before your grand entrance.
Friday Nuptials
Who says weddings have to be on the weekend? We've seen Sunday weddings rise in popularity, and now Fridays are standing out as the perfect day to celebrate.
Nora Sheils, co-founder of Rock Paper Coin and founder of Bridal Bliss, confirms: "Friday weddings for a weekend-long affair is a lesser-known trend that is increasing in popularity. Not only is it fun for guests, but you will find more availability with venues and likely spend less for an off-key date."
With all of the formalities wrapped up by the end of Friday night, couples and their guests are free to fill the rest of the weekend with local activities. From walking tours to post-wedding brunches, this carves out more opportunities to spend intentional time with those celebrating your love. Just make sure to hand out itineraries, so people know what's on deck for the weekend!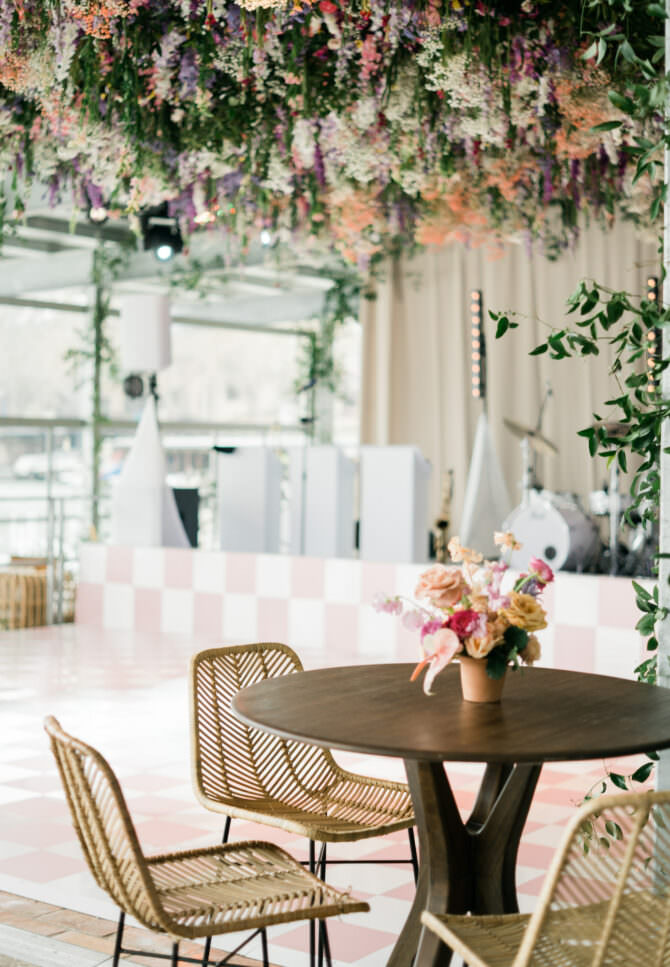 A Final Dance
You know all about the first dance … but what about the final dance? As the whirlwind calms down and the night comes to a close, some couples are ending their celebration on a particularly sweet note.
"One trend few couples choose to have during their wedding reception is a private last dance," shares Matt Campbell, founder of My Wedding Songs. "The private last dance creates a moment of closure to your wedding day and a moment of reflection. The challenge is that all guests must quickly and willingly leave the reception venue leaving only the couple, DJ, and photographer."
To usher guests out efficiently, consider planning a staged exit with sparklers or rose petals to invite everyone to line up outside and see you off. Then, as they all head out from there, you and your beau can return to the dance floor for one last wedding waltz.
Live Event Paintings
Some of the best wedding additions are those that enhance the guest experience while providing a keepsake to take home at the end of the night. Case in point: Photo booths continue to be an industry mainstay. But what about something a little more artistic?
Bri Marbais, bridal stylist at The Bridal Finery, reveals that live paintings are the next big thing: "This is something that has slowly started to make its way into weddings but is still very much a hidden gem. It's perfect for couples looking for a new form of entertainment at their wedding with the bonus of having a piece of art from their big day to keep forever. Couples decide with the artists which scene at the wedding they would like to be painted live, such as the wedding ceremony, first look, or first dance."
Picture a one-of-a-kind masterpiece of your favorite wedding moment, hanging in your living room for all to see and admire. The fine art element also adds a unique and classy touch to the reception, as guests flock to admire the painter and their muse (you!).
So, will you incorporate any of these under-the-radar trends into your wedding? The beauty of a wedding is that it belongs to you — you don't have to sacrifice any must-have details to build these into your celebration. You can have it all! You can have the mini cakes, the geometric chandeliers, and all the other "hot" trends while still appreciating the addition of these lesser-known elements. Talk about the best of both worlds!
Photo credit: Mandee Johnson Photography; Renee Lemaire Photography
Written by:
Meghan Ely is the owner of wedding PR and wedding marketing firm OFD Consulting. Ely is a sought-after speaker, adjunct professor in the field of public relations, and a self-professed royal wedding enthusiast.