The photo booth has evolved from vintage filmstrips to full-on backdrop productions that resemble a movie set at weddings. But now, vendors and couples are thinking outside the photo booth box and creating some pretty cool concepts.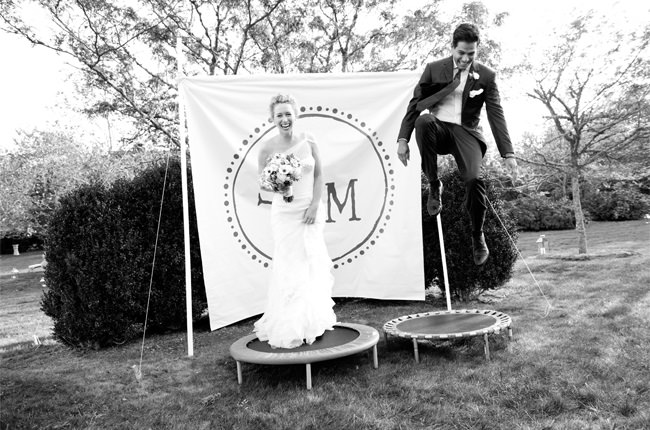 Play Time
Taking props to a whole new level, photographers are beginning to put items in front of the camera that bring guests back to their childhood playground, like trampolines and swings. And the action shots are priceless! (Just be wary of guests who've had one too many signature cocktails!) Photo by Raquel Reis
Slow Motion
The slow motion photo booth concept went viral last year when this adorable couple's video hit the Internet. Now, some of our favorite photographers and videographers have included it in their wedding day options. Slow motion video by Epic Filmmakers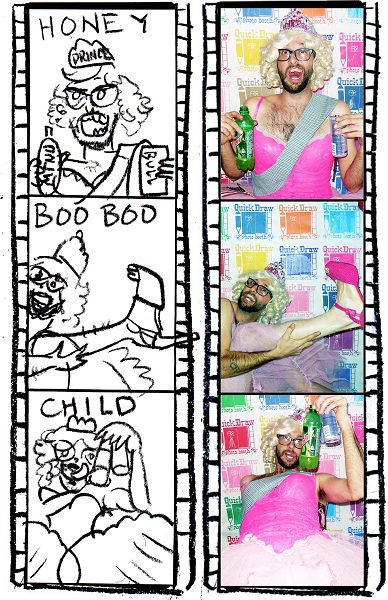 Hand Drawn
Austin-based Quick Draw Photo Booth has melded caricature artistry with the classic booth. Part photo booth, part drawing artist and part performer, the talent behind the booth, Aron Taylor, will also dress up as a character to go along with any theme. "A cowboy, a British punk rocker, a princess, a French artist, or even a 1920s dandy," he tells us. "I'm always coming up with new characters based on the requests of my clients. I've been asked to get dressed up as a bat before. That was nuts." While you sit and have three photos snapped of you, Taylor is behind the scenes scribbling away to create witty illustrated versions, then puts them together in filmstrip-style favors.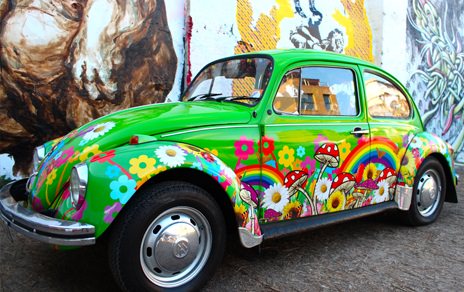 Cars
Over in the U.K., companies like MegaBooth are putting cameras inside the likes of graffiti-covered taxis, 1960s Volkswagen Beatles and British-themed Mini Coopers. Here's hoping this trend finds its way across the pond!