As she was filming the first same-sex weddings to take place in her home state of Utah, filmmaker D'Arcy Benincosa had an epiphany: to document the stories, the love stories, of this exciting marriage equality movement that is taking our nation by storm.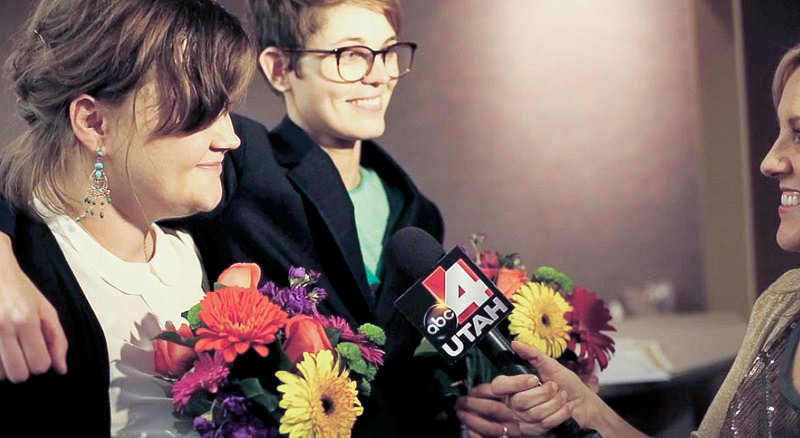 Armed with her camera, she has set out on an exciting journey to capture these love stories in states that are currently in the process of legalizing same-sex marriage. Titled "Where All the Stories Are Love Stories," what makes this documentary so powerful is Benincosa's devotion to storytelling. No bells and whistles, no politics, just true, raw human emotion. In my experience, it's exposure to couples' love that has opened the eyes of conservatives, not arguments or facts.
"Every story I read about or see in the news is bent to the agenda of the news team covering it. There are pro and con stories. There are debates. There are legal words and things that keep the average person a bit confused about the topic," she explains of the route she's taking behind the lens. "For me, it's simple. Show the humanity. Show the similarities. Show the beauty that comes from love and family. Show it without agenda or malice or for political gain. Just show it in its simplicity as it truly is."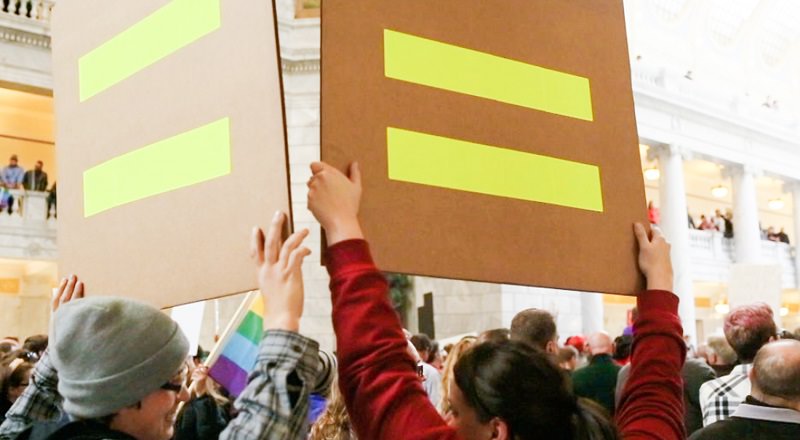 With states like Utah, Oklahoma and Florida currently pushing hard against the constitutional bans, it's clear that this momentum is only going to grow. "Such a film has not been made because gay marriages have not been performed on a wide scale before. But something is changing, and I want to tell the remarkable story of this change, in real time, as it's happening," says Benincosa.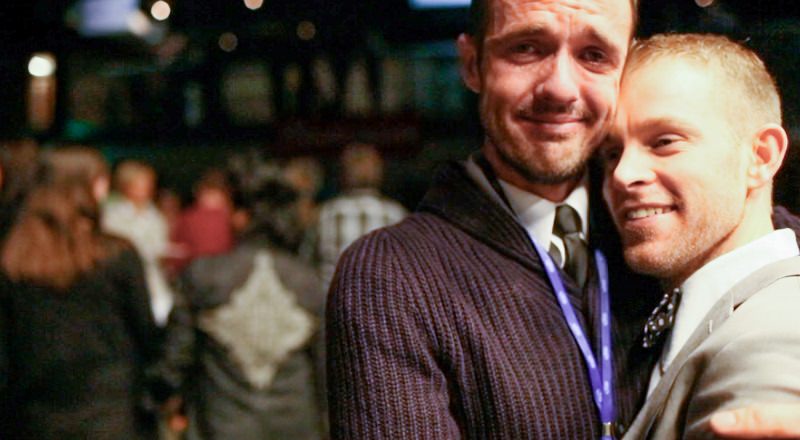 Aiming to have a 2015 release date at Sundance Film Festival, Benincosa will be traveling across the nation in the next year and documenting these historical moments as they unfold through interviews with couples, judges, clergy and others who are actively fighting for this human right. Benincosa has set up a Kickstarter campaign to help spread the word and to garner funding for this project. "History is being made and it deserves to be documented. Not from the viewpoint of hate or of politics. Not from a feeling of controversy or from the idea that this is an issue to be dealt with–but from the singular perspective of LOVE. This film will seek to melt away fear and to tell the love stories our culture has ignored for far too long."