By Kaitlynn Moquet | Photography by Kristin Chalmers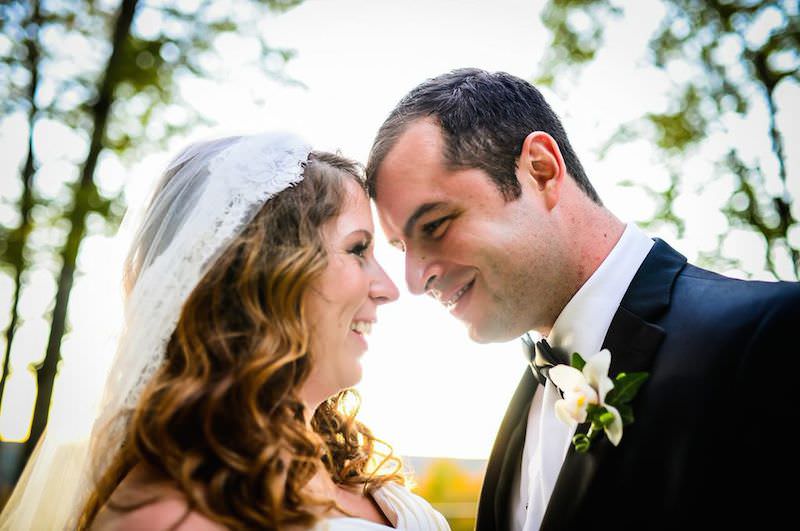 Emily and Tom tied the knot amongst close family members and friends in the Berkshires, a place that Emily once called home. After saying "I do" in front of 140 of their nearest and dearest, they continued to celebrate their new life together through song, dance and laughter. Emily and Tom felt so blessed to have been surrounded by their loved ones during this monumental occasion and as a result, turned their wedding ceremony and reception into a family affair. The sweet, thoughtful details incorporated into the couple's special day were truly what made the event so remarkable and memorable for all.
The Engagement
It was January 18, 2013 when Tom popped the question. Emily was finishing up her graduate degree in photography but was struggling to finalize her best shots. To lift her mood, Tom suggested they walk around their neighborhood in Boston and Emily could take photos of pretty scenery along the way.
After walking for a while and grabbing a bite to eat, Tom and Emily wound up at a tiny gazebo in Boston Common. This was not just any ordinary gazebo for the couple—this was the place where Tom first told Emily he was in love with her.
Tom encouraged Emily to take out her camera and turn it on. Upon doing this, Emily saw a photo of Tom holding a sign asking her to marry him.
"He was able to capture my love of photography and the very spot where he told me he loved for the first time—all such special things. When I looked up from the camera he was down on one knee," Emily exclaimed.
The Venue
Emily had always dreamed of sharing the Berkshires with her sweetie on their wedding day, so it was clear from the beginning that the couple would tie the knot in western Massachusetts near Emily's parents' home.
However, it was difficult for her to identify the perfect venue since she wanted her location to be unique from the rest and in a place where she had never attended a wedding before.
"After visiting a handful of venues, we stopped by Jacob's Pillow and, even in the winter with all of the trees bare and snow on the ground, I knew we could make the spot something all our own," Emily recalls.
Emily said The Doris Duke Theater was exactly what she was looking for—a blank canvas that could serve as a space for her to create her own magical wedding.
The Fashion
Tom wore a simple, classic black tuxedo over his white shirt and black bow tie. "I like the classic tux on a groom," Emily says. The blushing bride wore a strapless off-white gown from Vows, a bridal store in Watertown, Mass. Both had lace accessories obtained from their mother's wedding dresses. Emily wore her piece of lace around the base of the bouquet while Tom wore his as the pocket square in his tux.
"We each had a piece of our families with us," Emily remembers.
The Ceremony
The wedding ceremony took place at St. Mary's, Emily's hometown church. This was a place with significant meaning and history for her, which made the entire ceremony very special.
Emily recalled the Monsignor who married her and her husband as something very special to her as well, "Monsignor John Bonzani has seen myself and my brothers grow up over decades filled with baptisms, first communions, confirmations and now weddings!"
The Party
Emily and Tom's wedding reception was filled with gold detail. From the guests' goldware, to the gilded candle stands surrounded by green and white hydrangeas, to the metallic-brushed vases filled with white lisianthus and the golden tablecloth that covered the newlyweds' tall sweetheart table, it was certainly a dazzling reception.
Although there were some Parisian decorations incorporated into the reception area in honor of the newlyweds' honeymoon location, Emily and Tom's primary concern was creating a family oriented theme.
"We had each of our parents' wedding albums sitting on antique chairs in the entryway for guests to browse through before entering the main reception area," Emily says. "I also made a collage of family members who were unable to be there for our special day as well as just photos of us with loved ones."
The couple selected seasonal dishes that were fresh and tasty from MadJacks BBQ to serve guests at their wedding reception. Emily says Tom is the chef in the relationship so she allowed him to select the eats that would be present at their wedding.
The couple also passed out Steel Rail, their favorite beer from the local Berkshire Brewing Company, for guests to enjoy throughout the evening.
The couple's friend Dave Burke was the DJ for the wedding reception. He played the couple's special song, "Make You Feel My Love," by Adele as the first one Tom and Emily would dance to together as a married couple.
"Our dessert table was one of my favorite scenes at the wedding," Emily says. "I had the idea to use family recipes instead of just one big cake for all of our guests to enjoy."
Between the homemade oatmeal chocolate chip cookies from Emily's father to the Polish chrusciki made by Tom's aunt, the dessert table was complete with family tradition and cuisine.
"Finally, toward the end of the night before guests were heading on the shuttle to leave, we brought out apple cider and apple cider donuts to keep them warm on their way home," Emily laughs.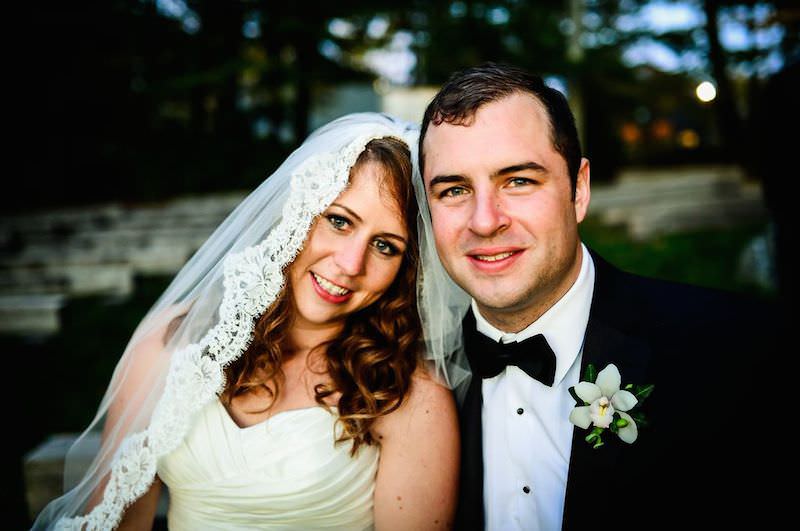 Memorable Moment
I think the moment I will cherish the most was the first dance with my father. There is nothing more special than a father/daughter relationship, especially because I am the youngest child of four and the only girl! The song we chose together was "Lullabye" by Billy Joel.
Vendors:
Officiant: Monsignor John Bonzani
Venue: Jacob's Pillow Dance in the Berkshires
Photographer: Kristin Chalmers
Florist: Carolyn Valenti
Cake Designer: Sarah's Cheesecakes
Catering: MadJacks BBQ
DJ/Band: Dave Burke, Friend of the Groom
Makeup/Hairstylist: SEVEN Spa
Table/chair/light/glassware/linen rentals: Classical Tents
Goldware rental: Be Our Guest