Beautiful flowers, plenty of pink and sweet sayings hanging on the wall, that's what little girl nurseries are made of. We absolutely adore today's shoot, captured by Cieara Ruess Photography, of baby Sawyer's floral-inspired nursery. When Molly and Jerry first found out they were having a girl, they were so excited to get to work designing a beautiful space for their new bundle of joy. "I wanted a room that would grow older with her, something that we wouldn't have to continually change," Molly says. "We had to incorporate lots and lots of whites and pinks as well as vintage furniture and florals."

Jerry transformed the formerly empty room with boring white-washed walls into a cozy haven with the help of Molly's dad, who aided in the installation of the wallpaper from Anewalldecor. After spotting the wallpaper on Pinterest, Molly knew she had to have it for Sawyer's nursery and decorated the rest of the room around the pretty watercolor design. The proud parents also included a family heirloom into the design — a 70-year-old, child-size rocking chair that belonged to Molly's great uncle and has been passed down to four generations. After snapping photos of Sawyer's nursery, Cieara captured some sweet moments of the new family of three that are simply heartwarming.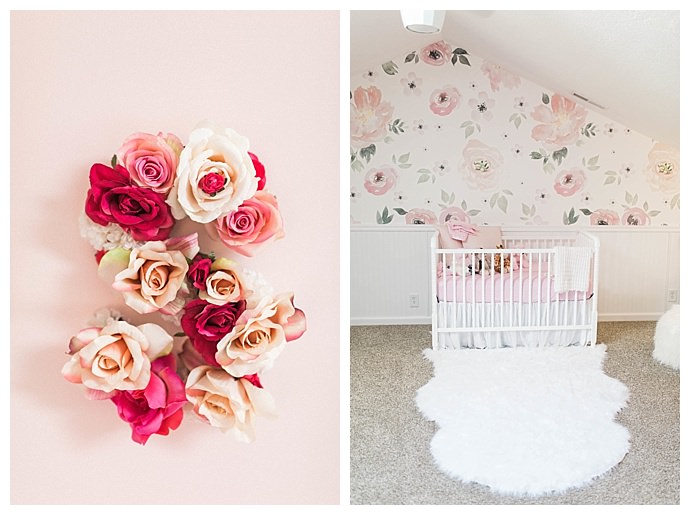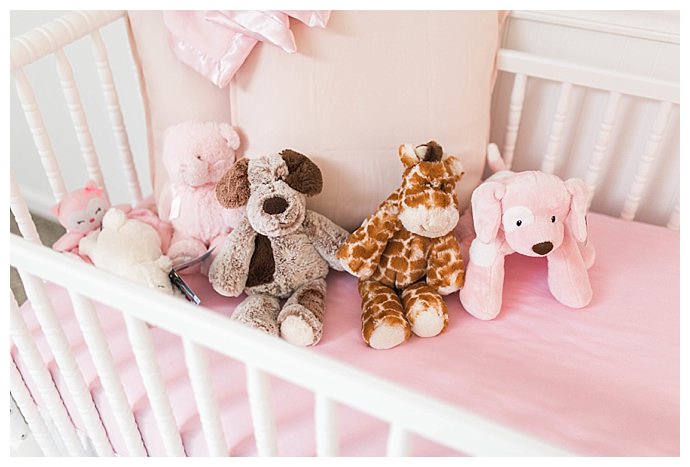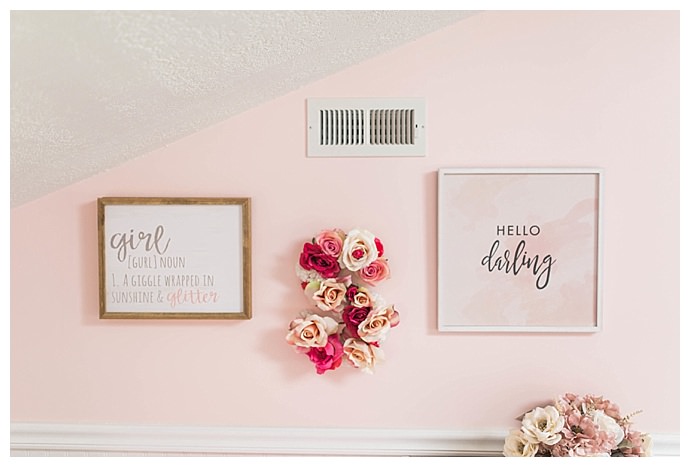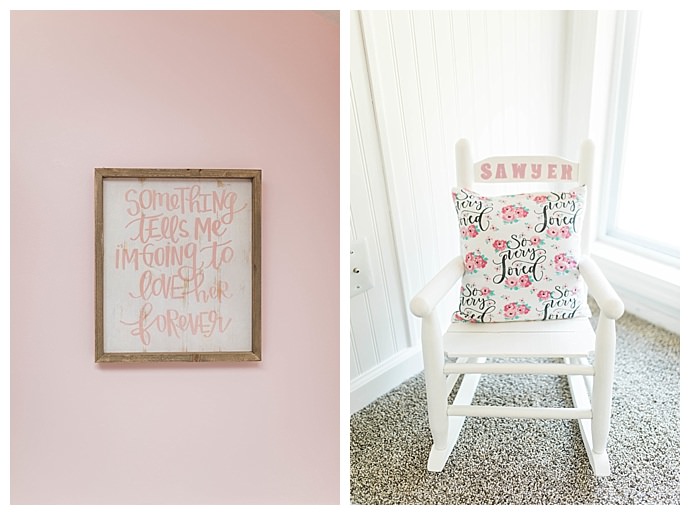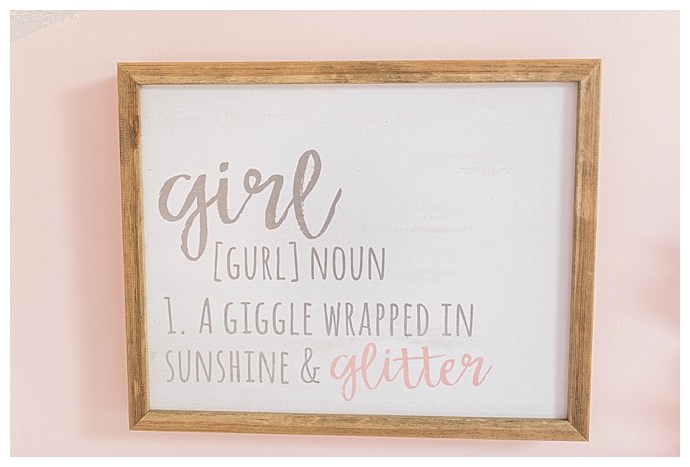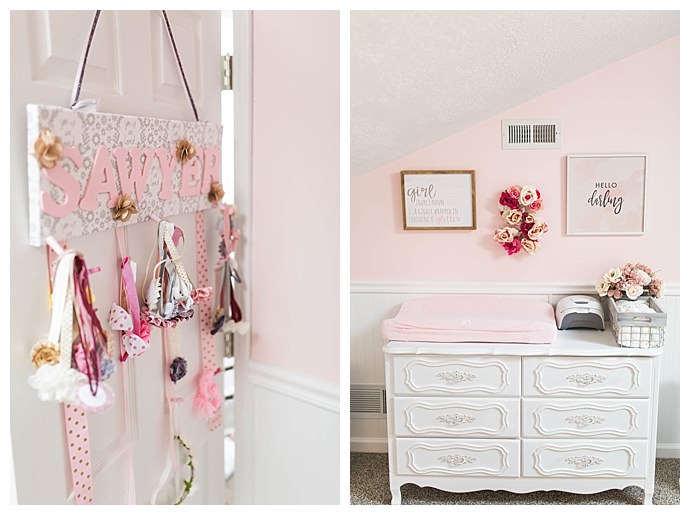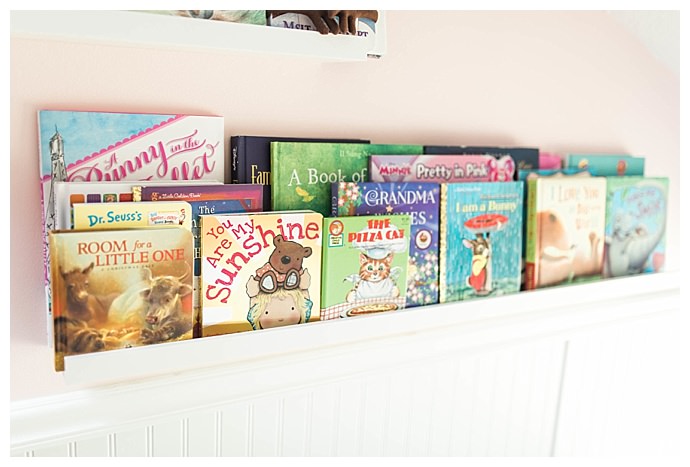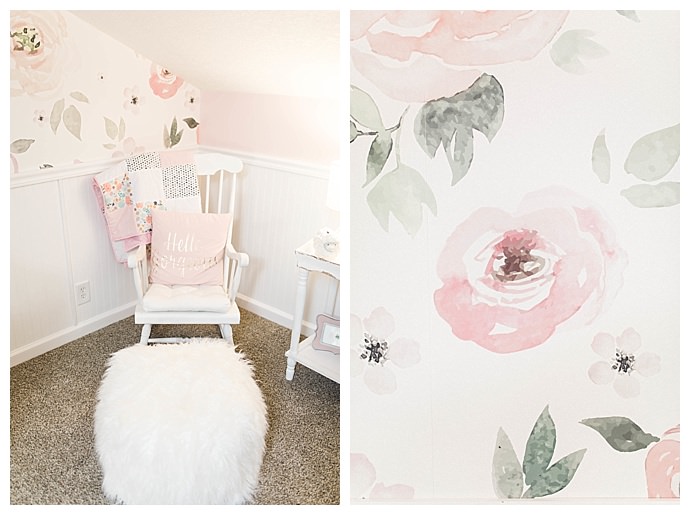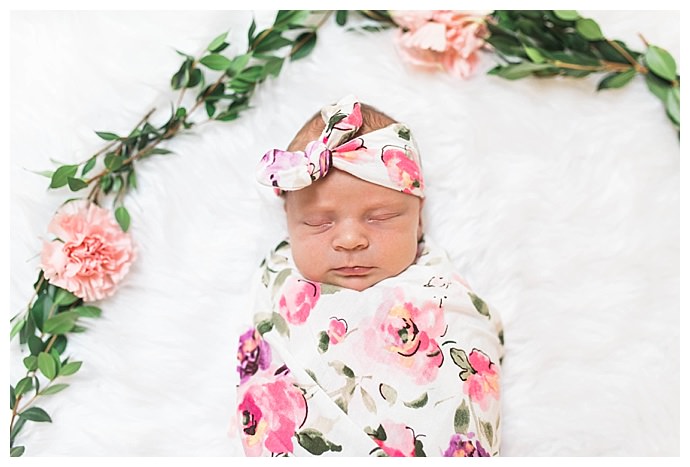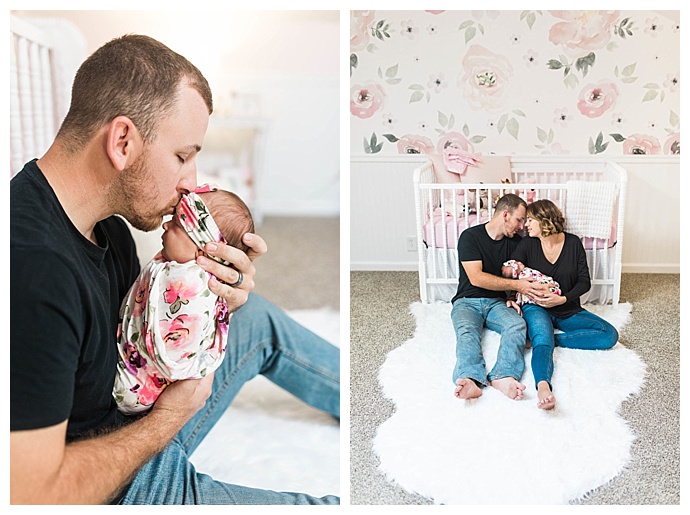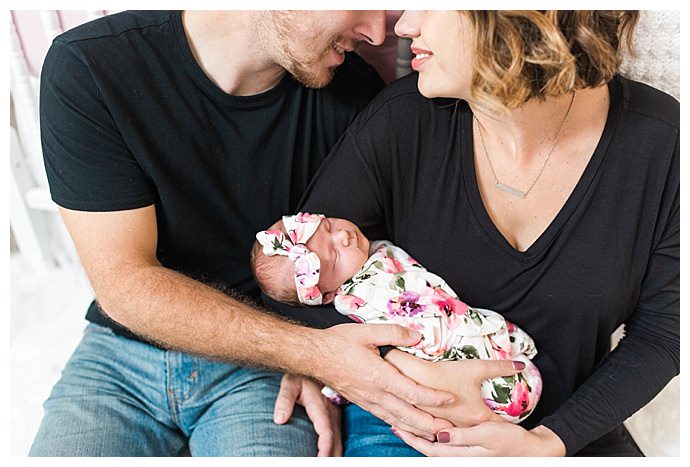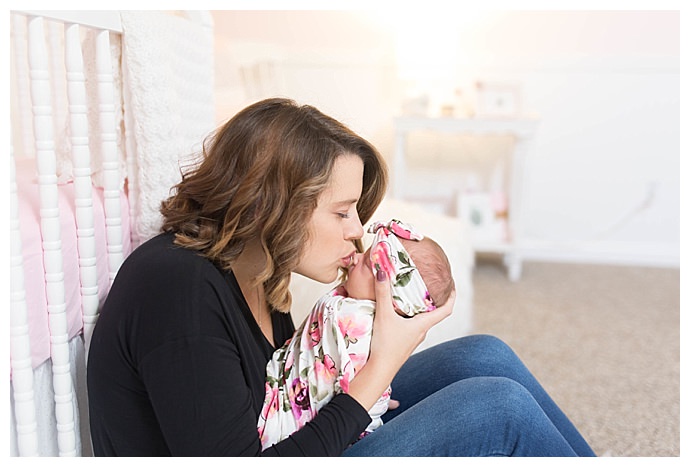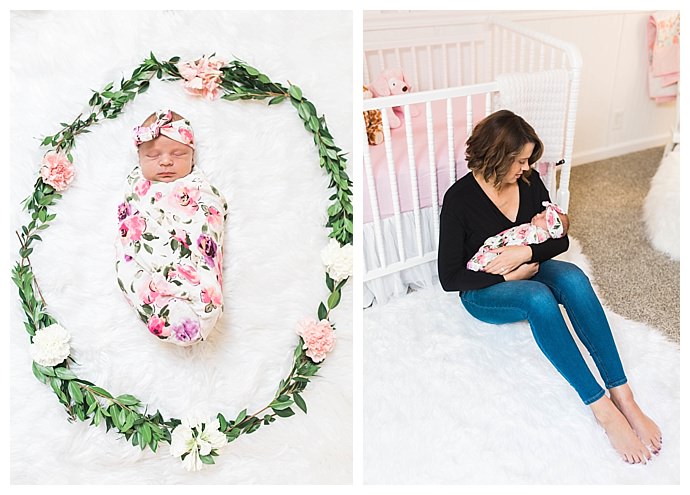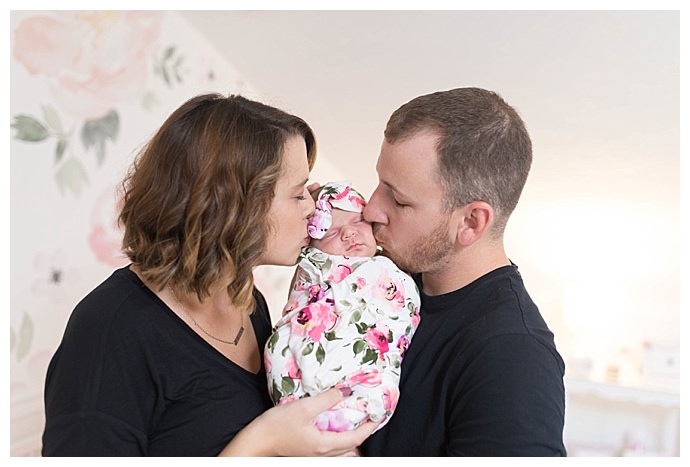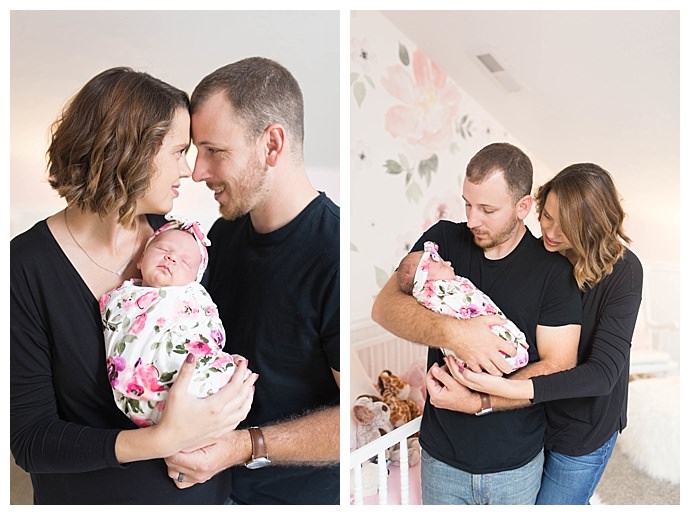 *Editor's Note: This post contains affiliate links. Each time you purchase an item via our affiliate links, Love Inc. is receiving a small percentage of the sale, thus you are helping our small, equality-minded business grow and allowing us to provide more content for YOU! Isn't that just fantastic?