When Mike and Tony first talked about getting married, it was important to them that they each have the opportunity to propose in their own unique way. What they didn't anticipate was that their plans would end up having one thing very much in common. After the proposals, Mike and Tony brought their sweet pup, Oliver, along for this charming engagement session, captured beautifully by Love Lister Devon Rowland Photography.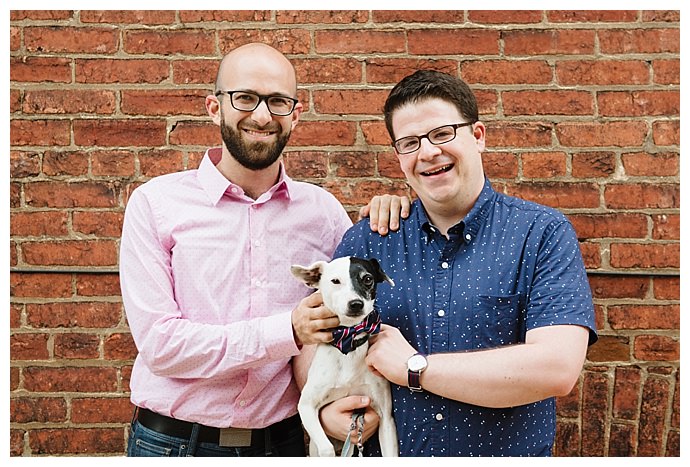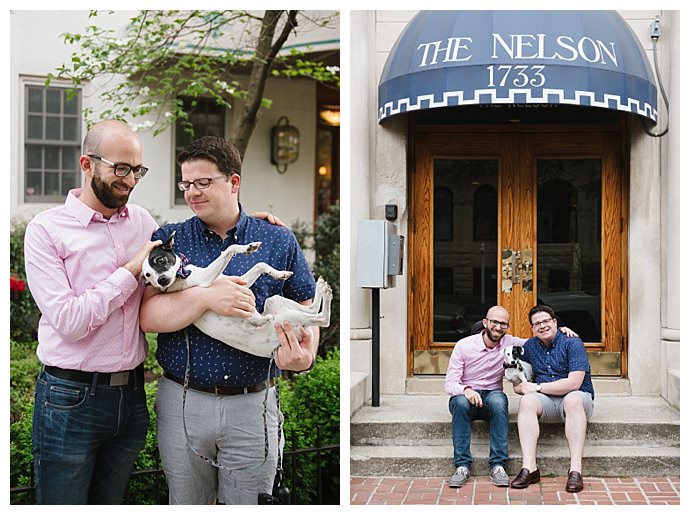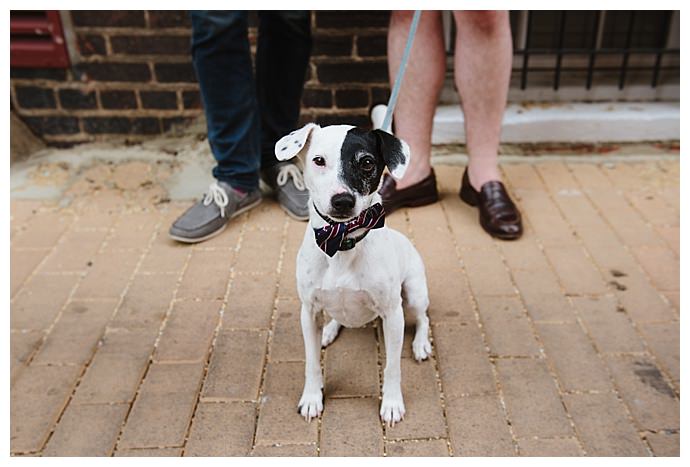 The Love Story
After connecting online, Mike and Tony made plans to meet up. "We knew after our first date that this was going to be something special," Mike says. "Both of us felt the spark, the connection, and we told some of the important people in our lives about it really shortly after." Over the next two and a half years, they met each other's family, moved in together and started talking about marriage. "We agreed that we would each propose independently," Mike says. "So that gave us a couple months to figure out how, where and when."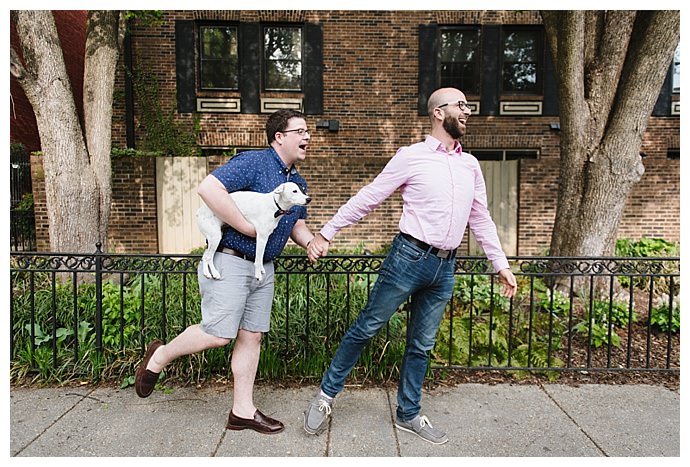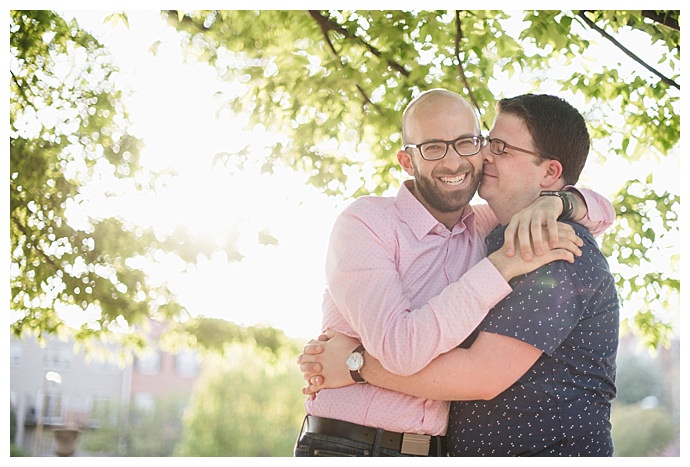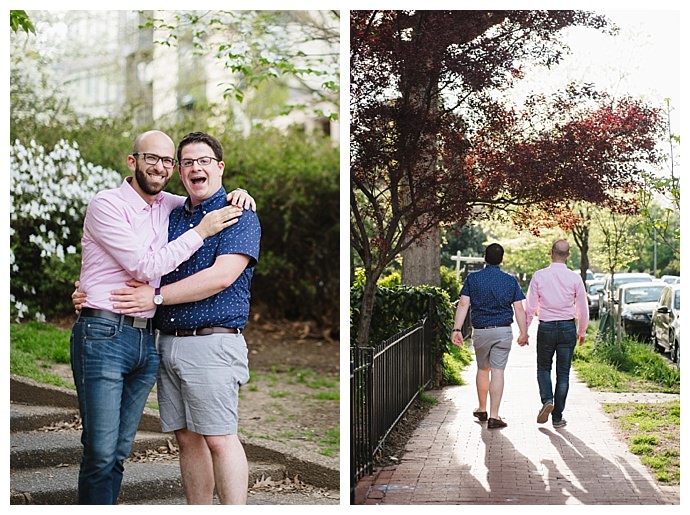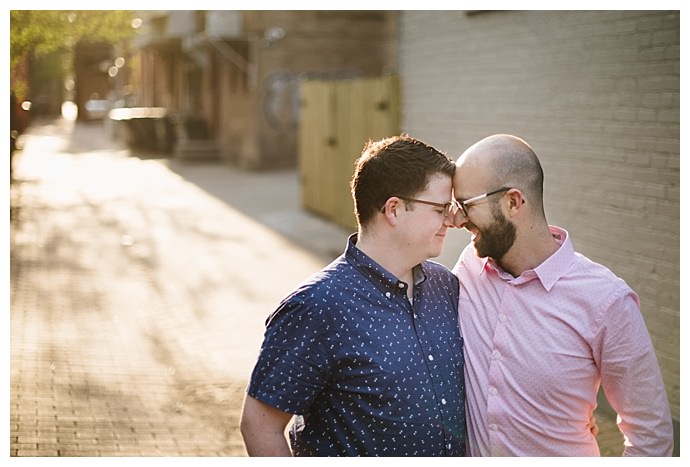 The Proposals
On the eve of their two and a half year anniversary, Mike wanted to remind Tony where it all began. When Tony got home from work, they ate dinner together as they always do, and Mike got to work convincing Tony to go out that night. He reluctantly agreed, and they headed out. As they reached the street corner where Tony first told Mike that he loved him, Mike got down on one knee and asked Tony to marry him with a ring pop since they had previously agreed that rings weren't their style. After Tony said yes, they walked to the bar where they had their first date and walked in to see all their friends and family who were waiting to celebrate with them!
Only a month later, Tony and Mike had tickets to see "Kinky Boots," and because they arrived early to the theater, they went up to the roof to take in the gorgeous view of the city. Tony located a quiet corner, pulled Mike aside and handed him a small ring box that was engraved with the phrase, Let's Go on our Amazing Race, a nod to all the time they've spent watching "The Amazing Race" together. Inside, Tony placed Mike's favorite Monopoly token, the gold race car, and then got down on one knee and asked Mike to marry him. After the show, they again went to the bar where they had their first date and found the exact same crowd of people waiting to celebrate with them the second time around. "As it turns out, I had planned the same thing just one week before Mike's proposal with the same people, so when they showed up the first time, I thanked everyone and asked them to keep it a secret, which they managed to do for a full month," Tony says.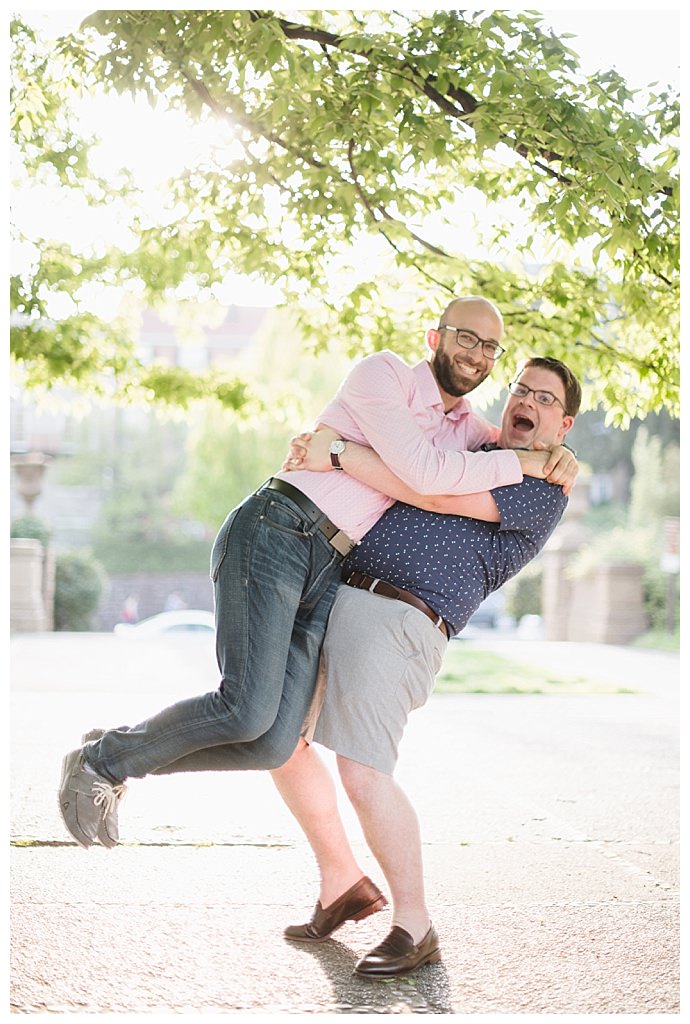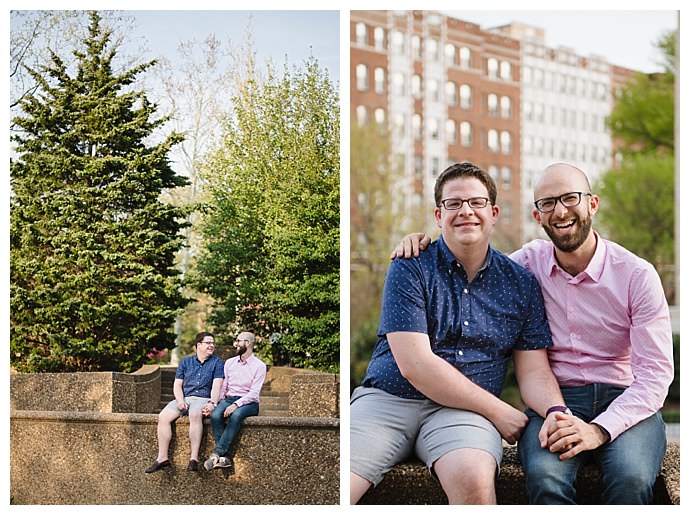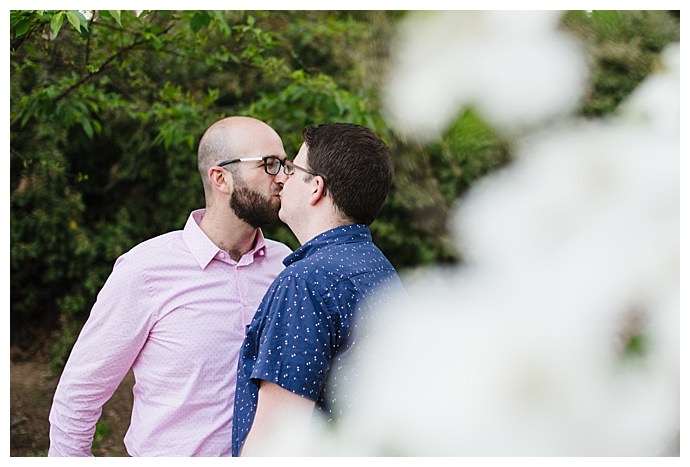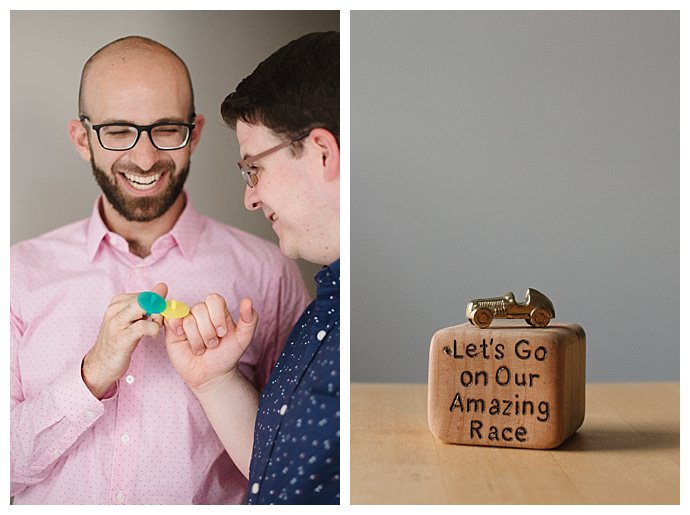 Memorable Moment
"The fact that we both planned two independent proposals, which were both indicative of our personality types and preferences and somehow managed to end up in exactly the same place with the same group of people just shows how in sync we are," they grooms-to-be say. "It's a good sign for the future."