Want to be inspired for your gift giving this season? We asked the talents on our Love List, who are some of the most stylish, creative people we know, to share what they're coveting for the holidays. (P.S. Santa, we can vouch for them … they've all been very good this year!)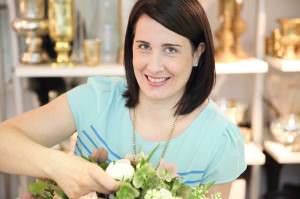 Anne Kilcullen is the creative genius behind Blade Floral and Event Designs and I've had the personal pleasure of working with her directly (check out her beautiful floral designs for our launch party!). Sweet and soft spoken, she gets inspired by daily experiences, fueling her creativity to churn out unique designs that blend vibrant colors and interesting textures. Her wish list is a lovely nod to this everyday inspiration, filled with items that are pretty and practical.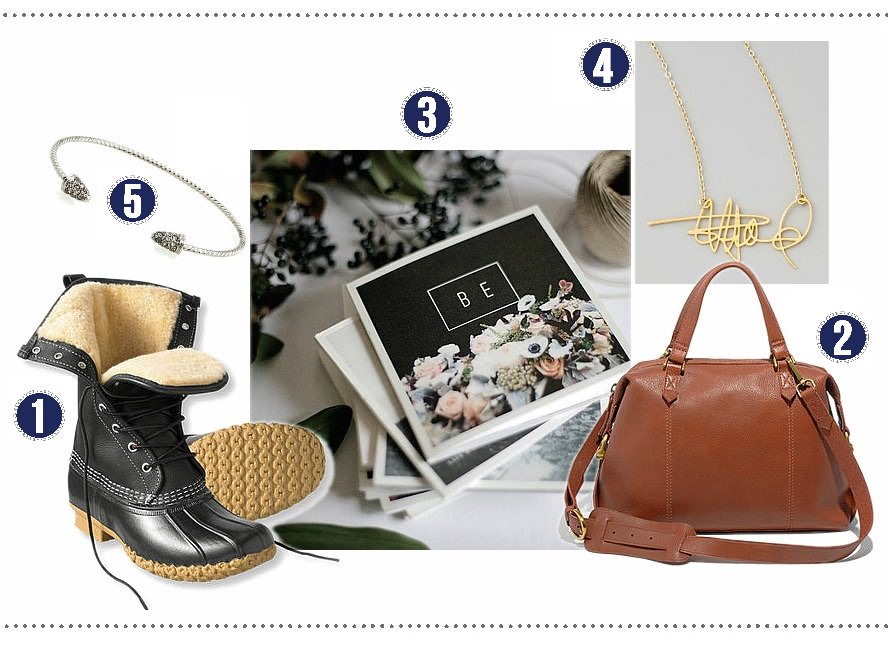 1. Shearling Lined Bean Boots by L.L.Bean, $179: Affectionately referred to as "duck boots" when I was growing up, this classic never goes out of style. Perfect for rainy or snowy early mornings stomping through the (sometimes muddy) flower market, these boots would keep my feet warm and dry!
2. The Kensington Satchel by Madewell, $198: Simple and functional. That's a must for me these days as I often find myself switching between bags, from work to "mommy time." It needs to be easy and the cross body strap is a must. My biggest problem is choosing black or brown.
3. Instagram Photobooks by Artifact Uprising, $16.99: It would be fun to get a collection of my own Instagram photos in print but I would equally love someone else's collection of things they love. This is definitely a great gift for so many people.
4. Brevity Custom Signature Necklace, $295: I saw this a while ago making its way around Pinterest and I loved it. I love anything personalized particularly with unique handwriting. I would maybe not even use my own handwriting but instead that of a loved (and very missed) family member.
5. Crystal Arrow Head Bangle by Vicolo Mio, $15: I love this bracelet and pretty much everything else in Vicolo Mio's collection. Alone or stacked with other bangles, this bracelet is perfect.