Your stockings are hung by the chimney with care, but chances are you haven't given as much thought to what's going in them compared to what's going under the tree. It happens to us all, we search for that perfect gift for our friends and loved ones, but then we phone it in regarding the stockings.
A gift in the stocking can be just as cherished as the ones that you wrap. If you want to put a little more thought into your stockings this year compared to the traditional oranges and walnuts, we've rounded up stocking stuffers everyone will love while also supporting LGBTQ+-owned businesses.
STILL SHOPPING? DON'T MISS OUR HOLIDAY GIFT GUIDE!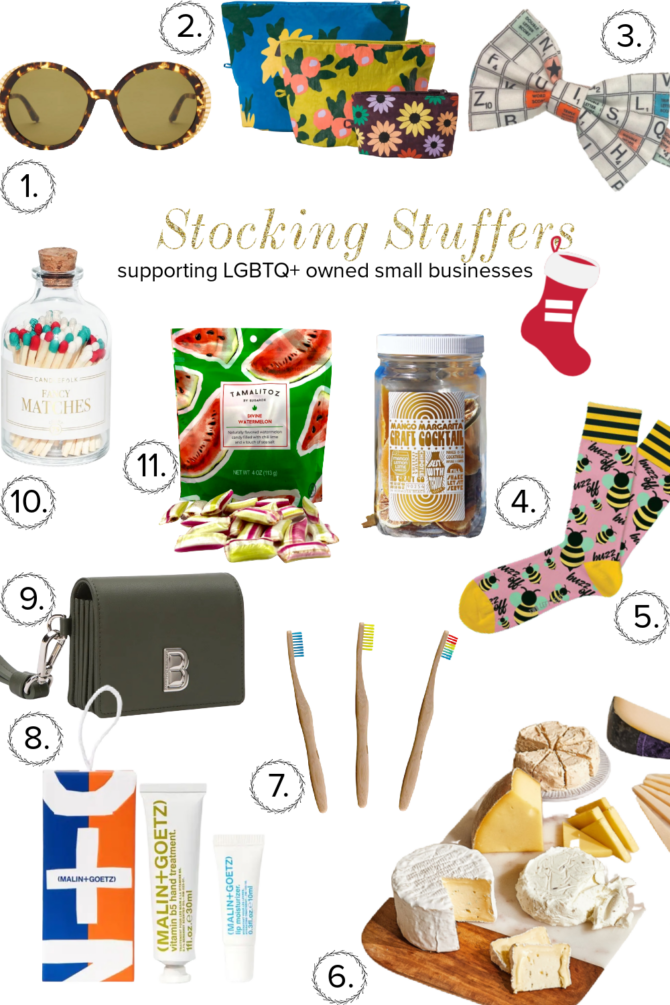 Top left, clockwise:
Editor's note: Some of these links are affiliate-based, which means we earn a small commission when you purchase from these links (and helps our small business keep providing free equality-minded® wedding content to you!)
Written by Rebecca Rovenstine | Cover photo by Cottonbro Studio