Colorado's rolling landscapes and surrounding mountains set the breathtaking scene for Chris and Erik's rustic wedding. The couple chose the Colorado Mountain Ranch as their venue to showcase the area's beauty to their out-of-state family.
Erik and Chris decided to get ready for their wedding together, wanting to spend time with one another on a day meant for celebrating themselves. Deep blue was the color of the day. Each groom wore a suit in a shade of blue which coordinated with the officiant's blue dress. Both Erik and Chris accessorized with matching ties, pocket squares and boutonnieres in shades of yellow that popped against the blue suits.
Marrying in the foothills of Boulder, Erik and Chris held their unplugged ceremony at an outdoor amphitheater. Each groom descended the steps with their parents on either side. The couples was all smiles as guests watched them exchange vows, enjoying the day's relaxed mountain vibe.
Following the outdoor wedding ceremony, everyone made their way into the lodge. Indoor picnic benches covered in white linens provided the seating. Chris designed many of the wedding details himself, from invitations to décor. Beer growlers decorated the space, doubling as flower vases and wedding favors. A growler etched with Chris and Erik's names was filled with lavender and displayed next to the couple's wedding cake – a white, two-tier cake set on a tree trunk, accented with pinecones, berries and greenery and topped with wooden lollipops burned with the grooms' initials.
A rustic wooden sign depicting a small mountain range served as the couple's guest book for attendees to write heartfelt wishes to the newlyweds. Speeches from loved ones did not leave a dry eye in the house at the reception. Chris and Erik simultaneously shared a dance with their mothers which kicked off the dance party that didn't stop.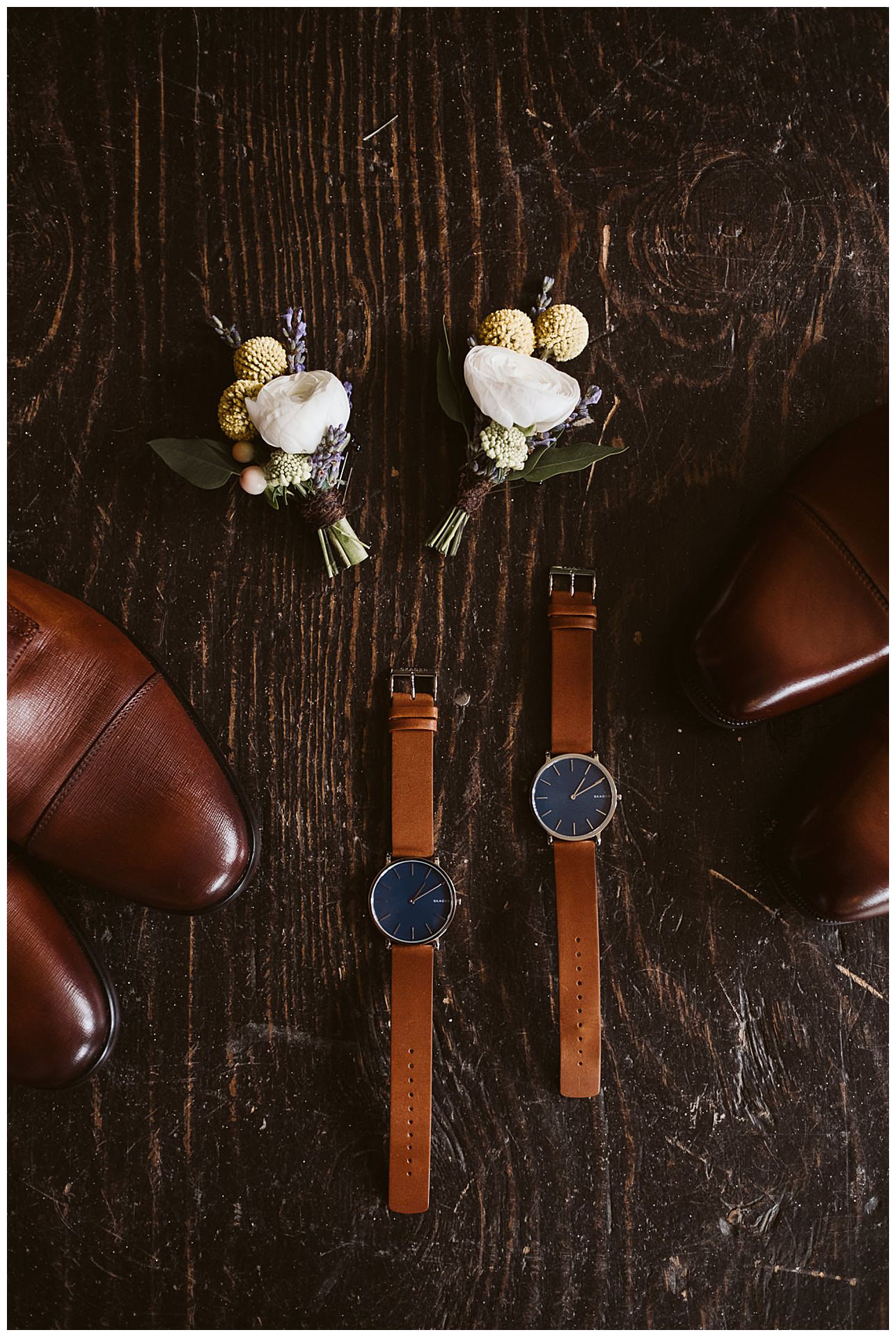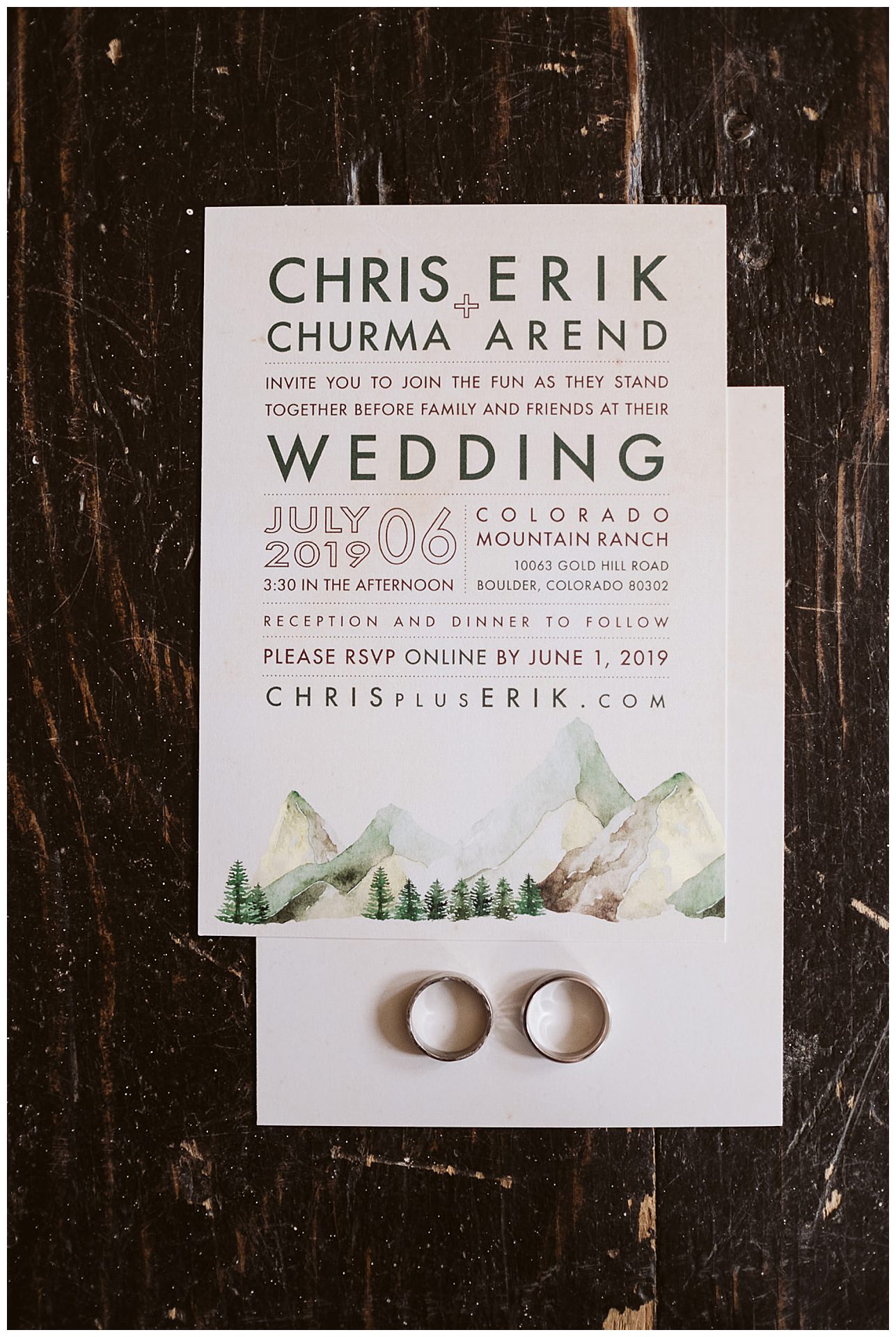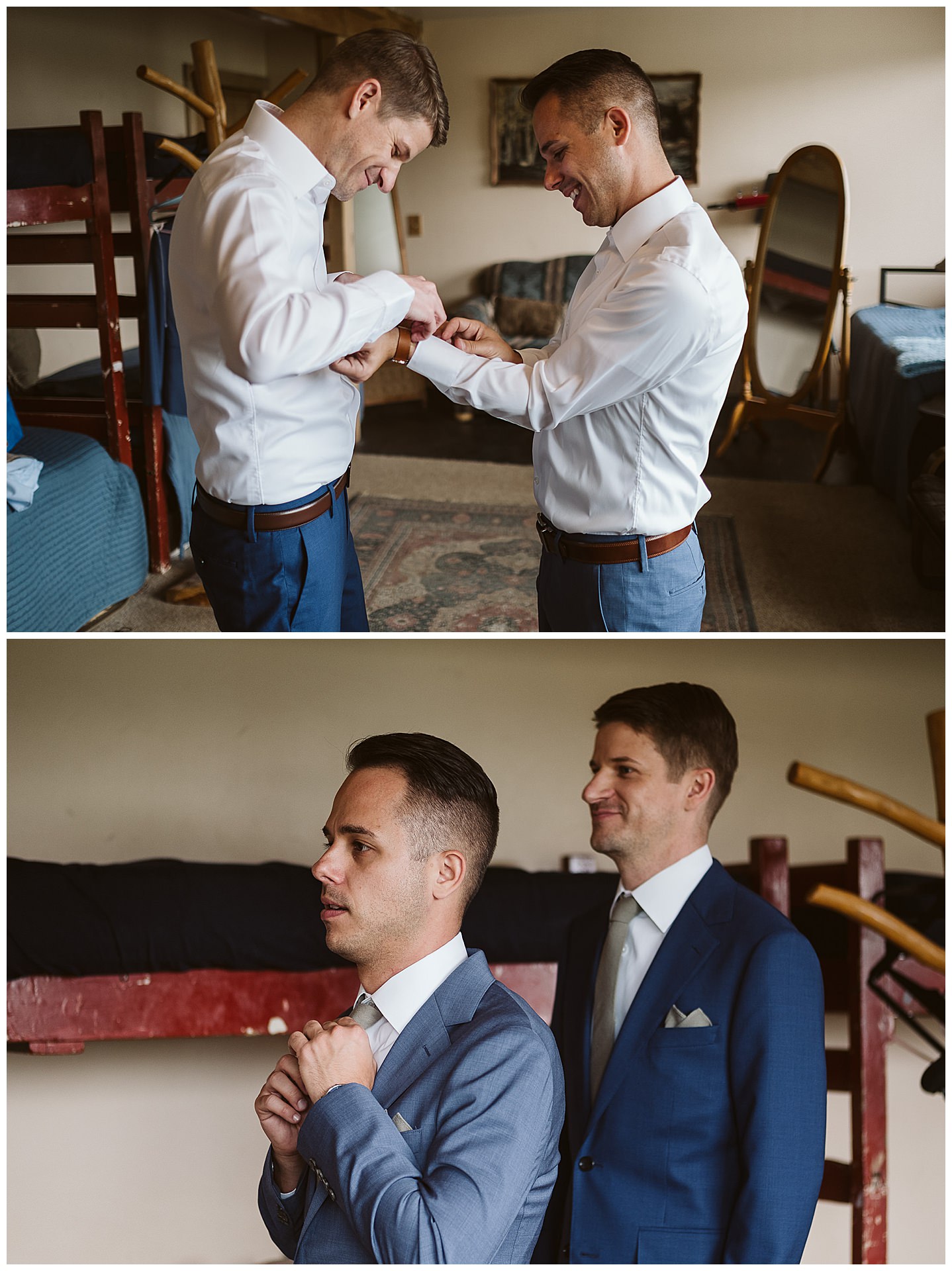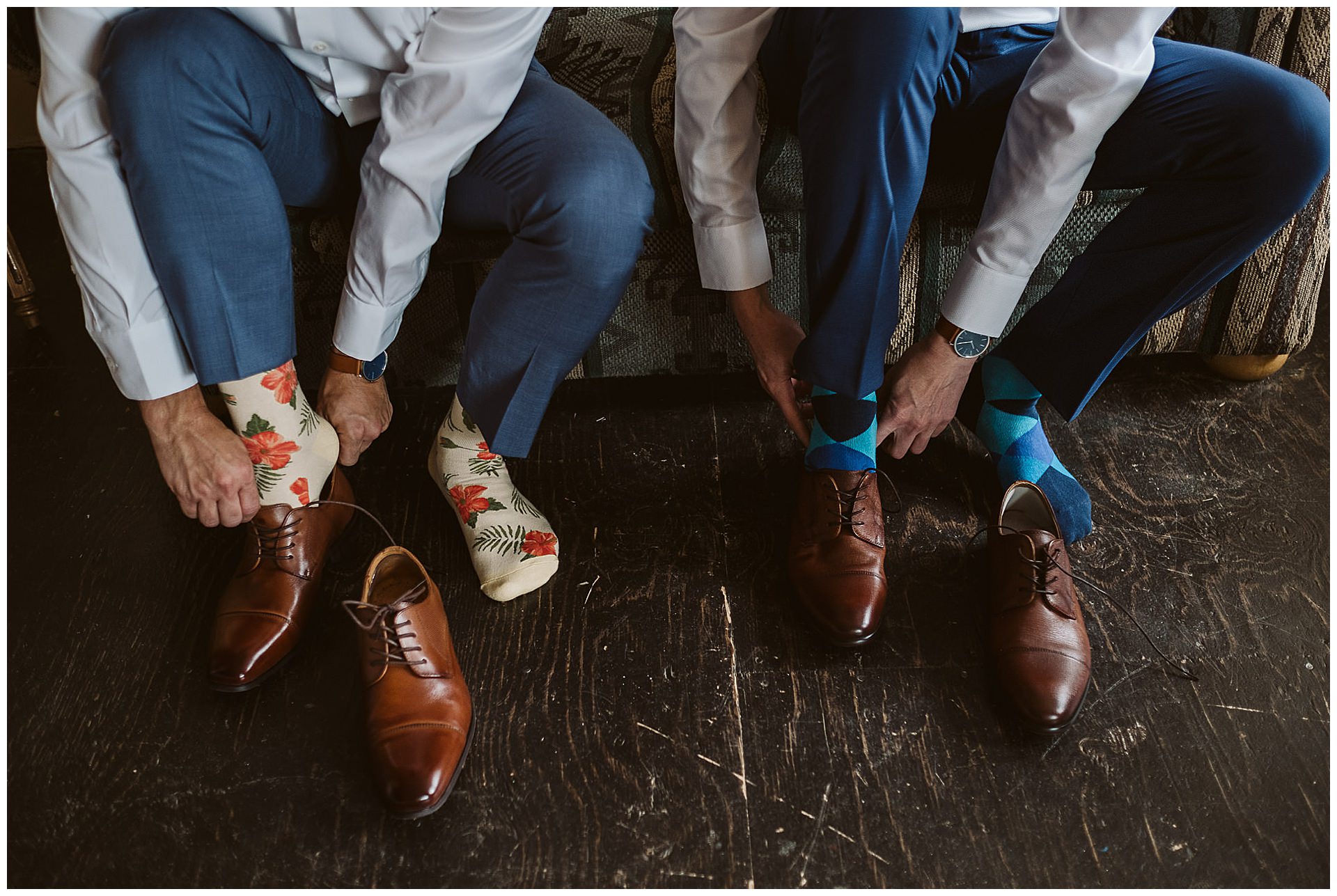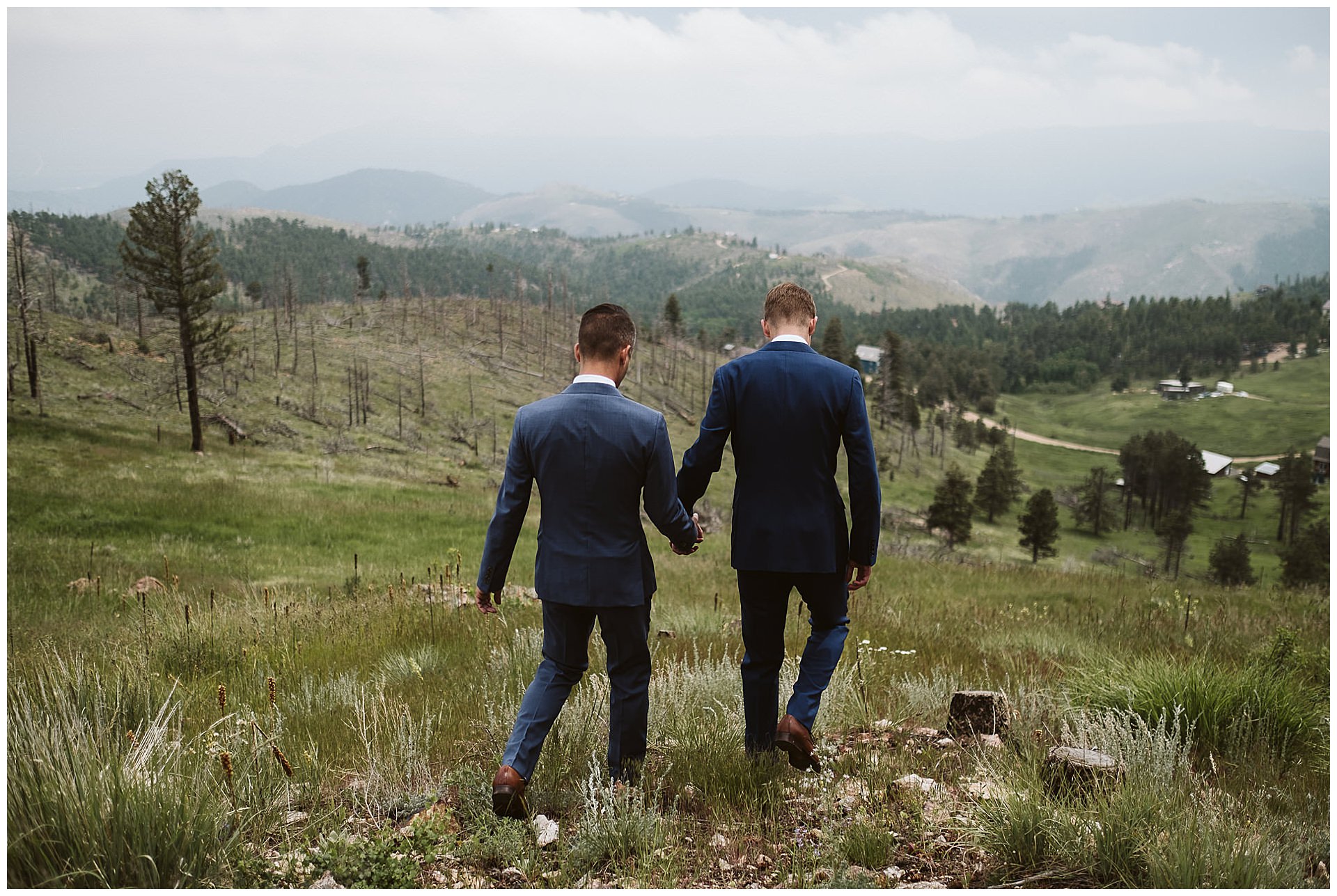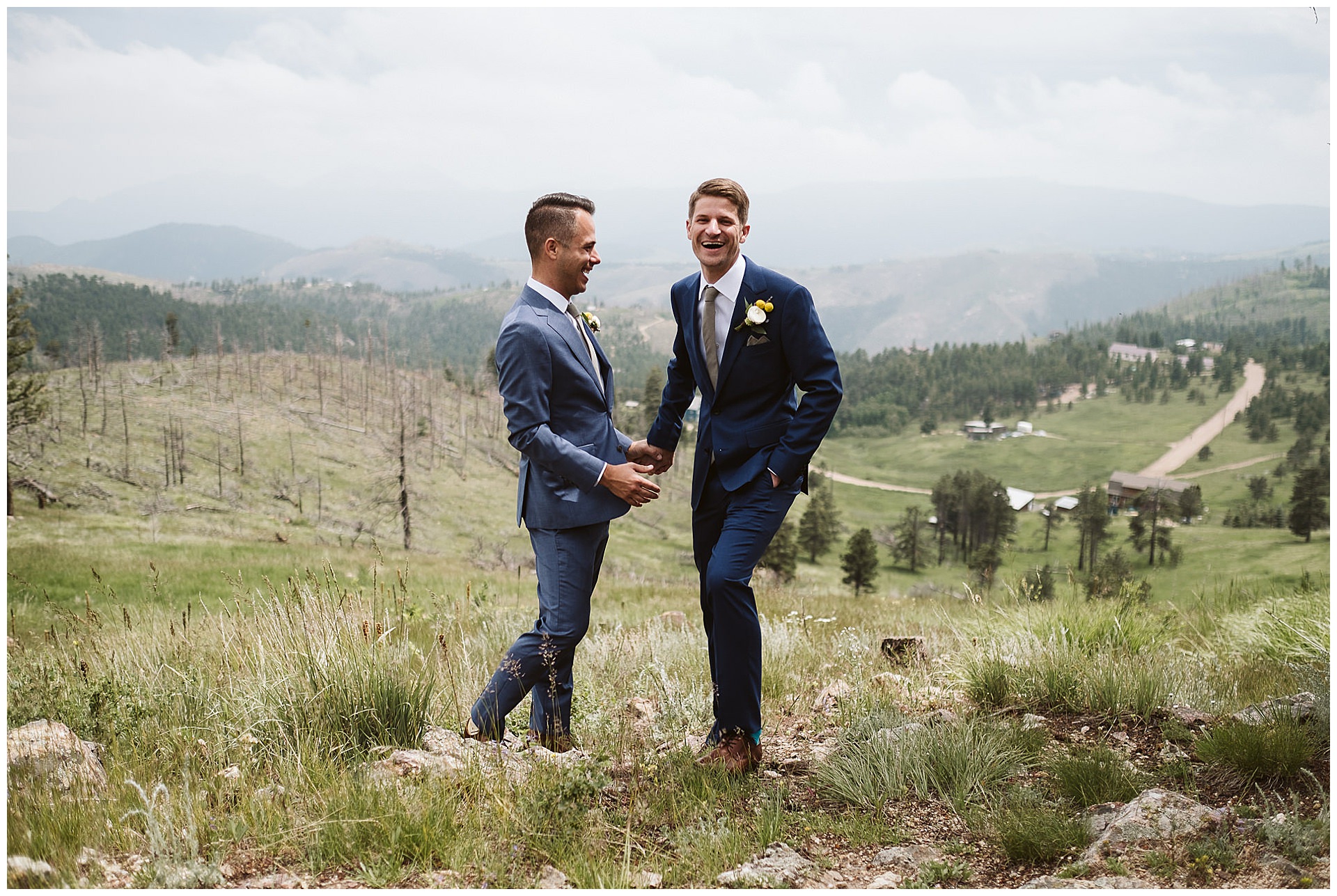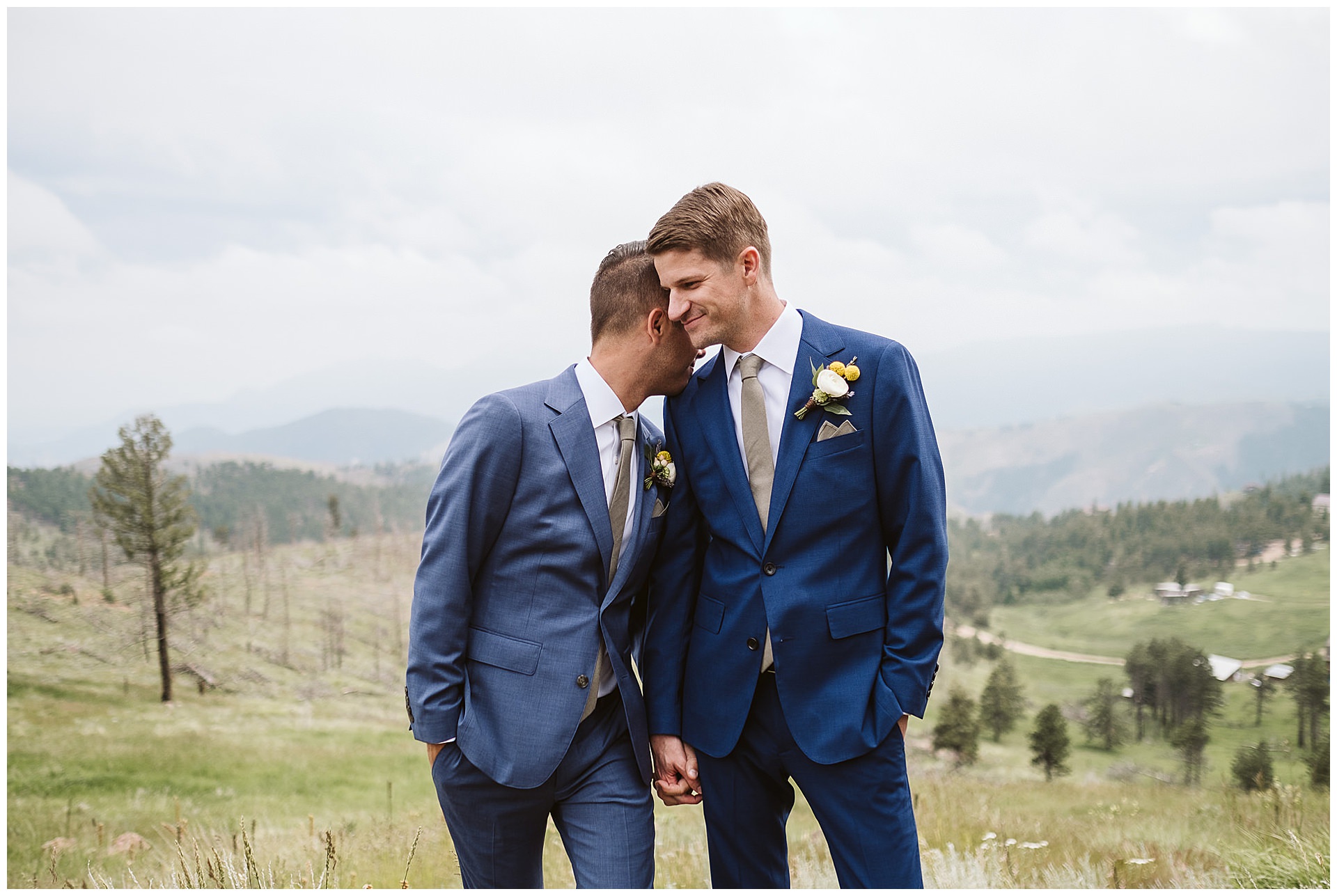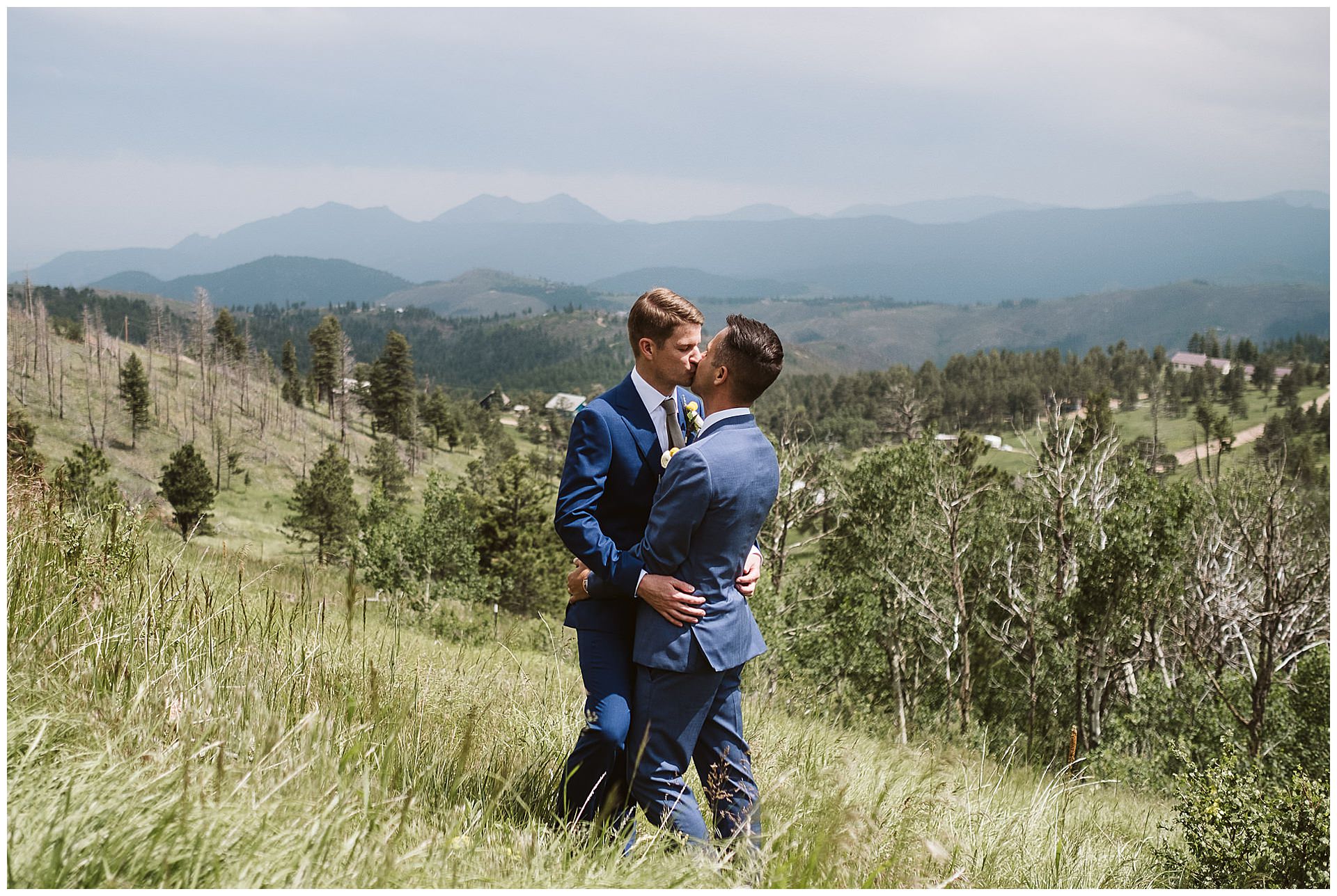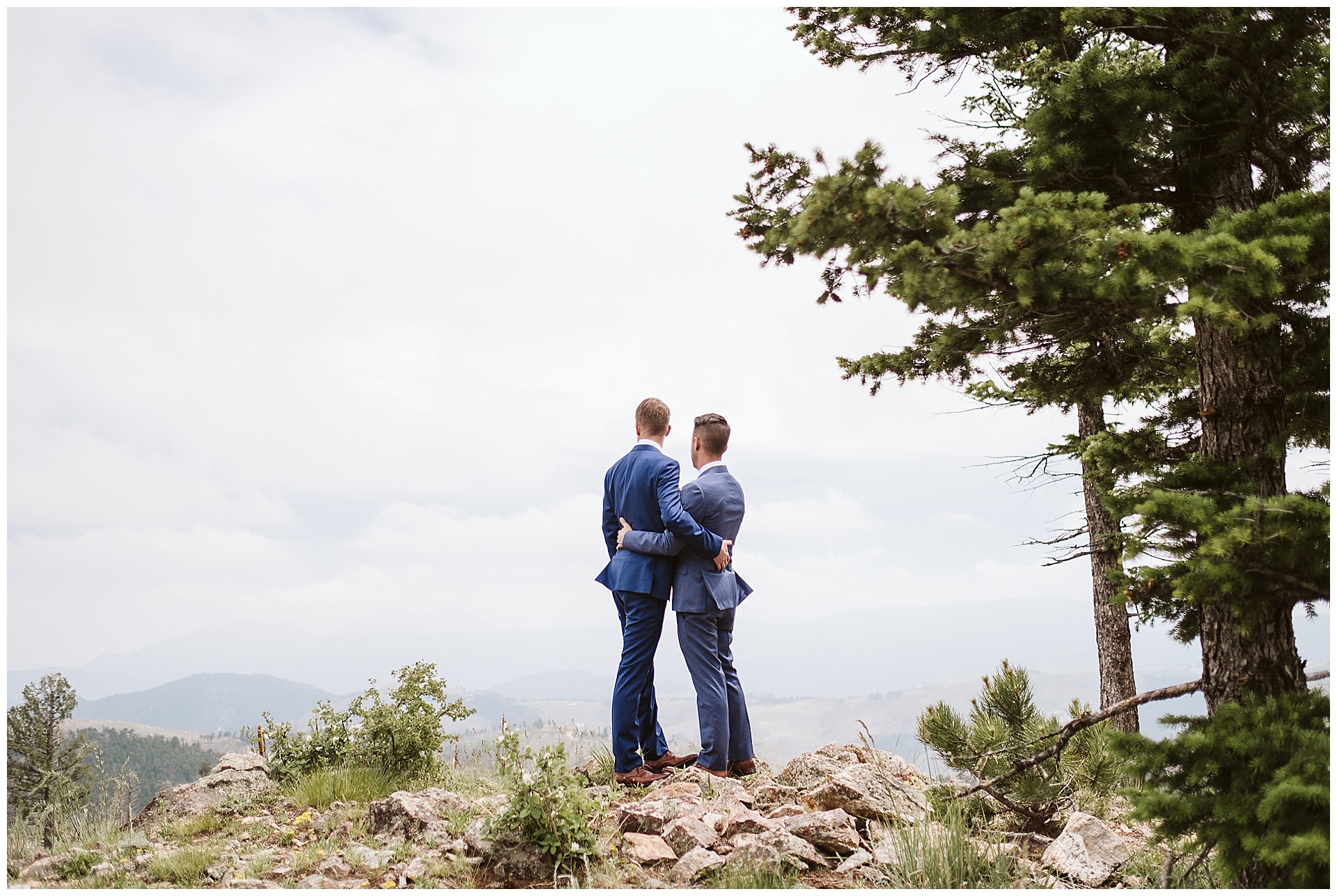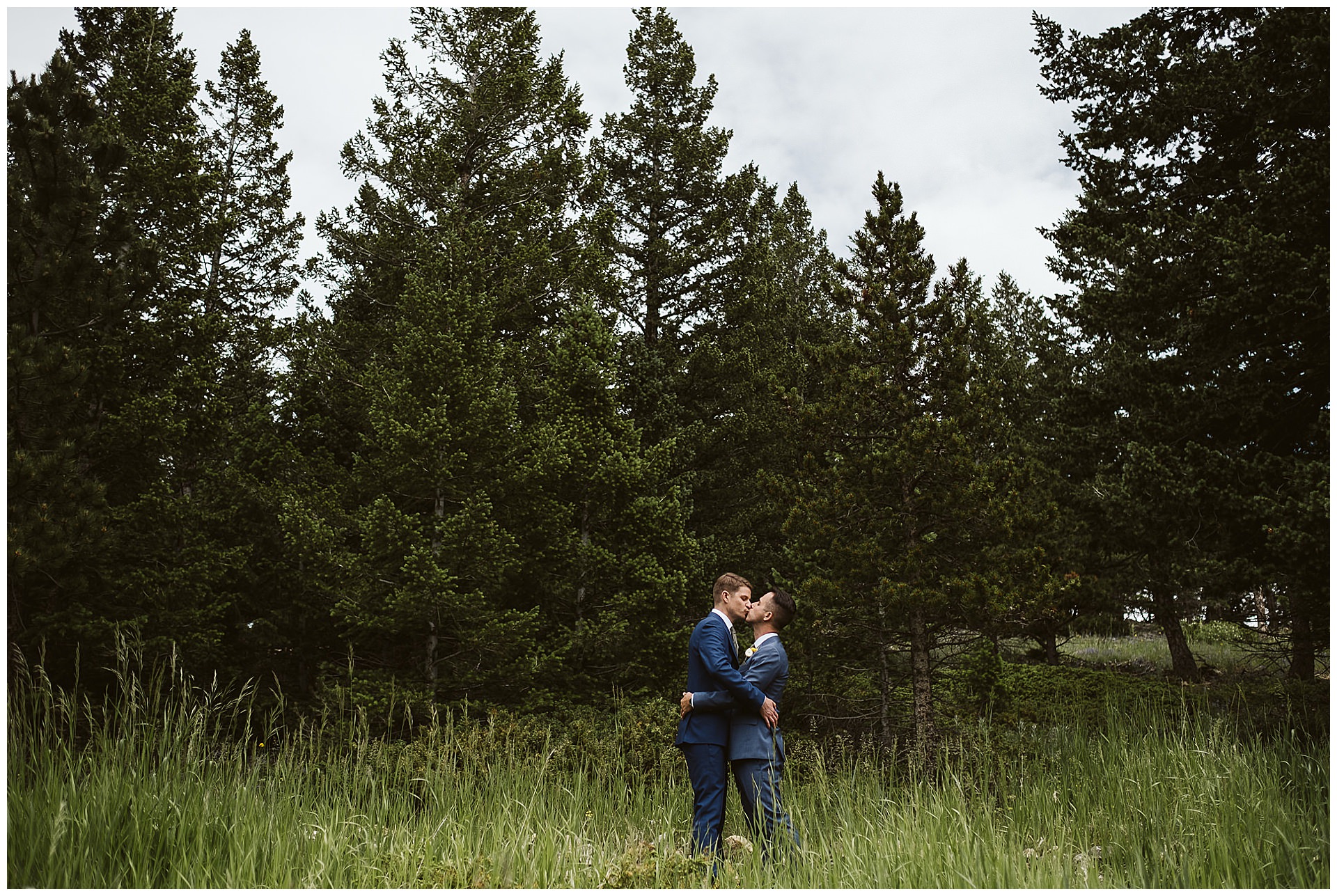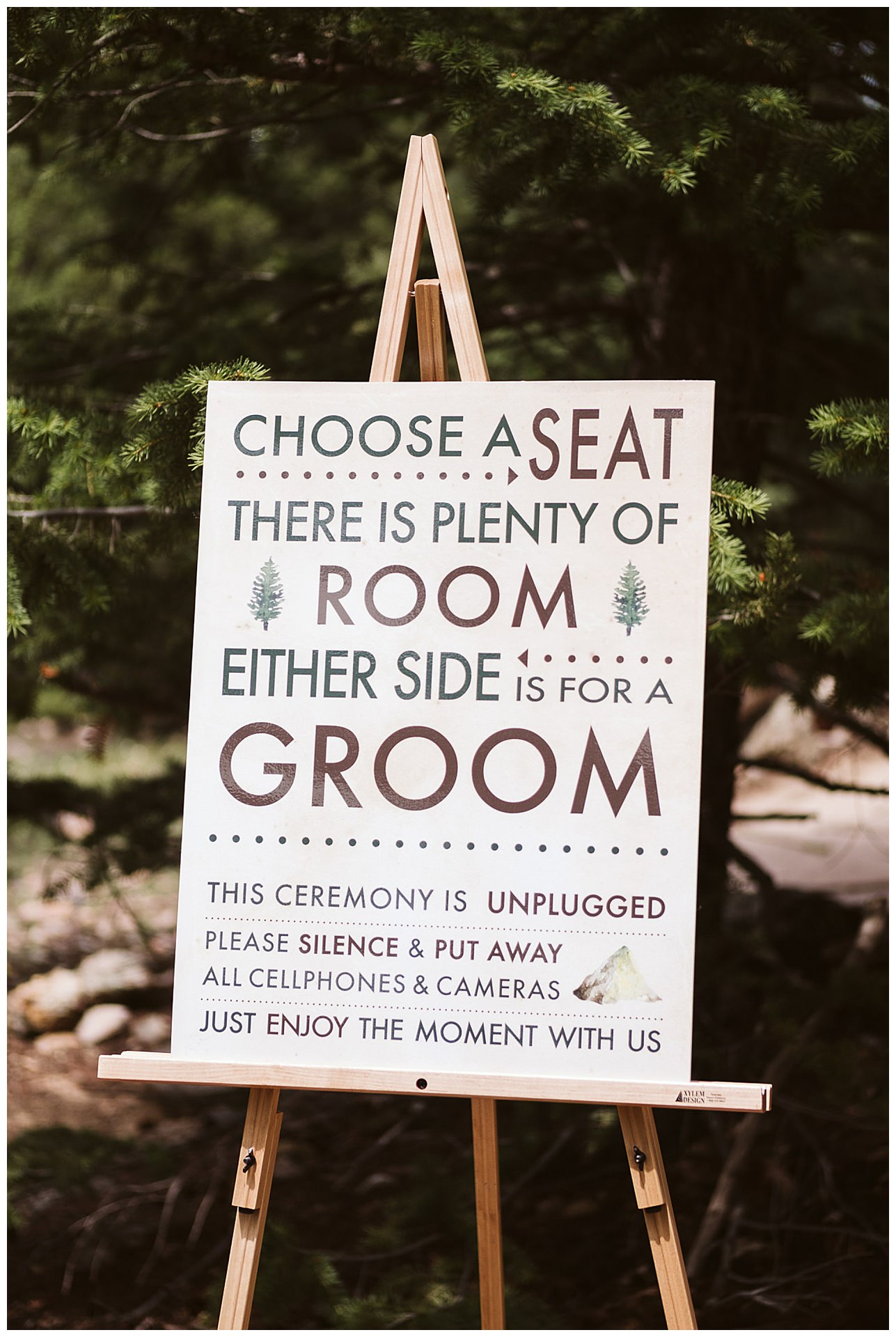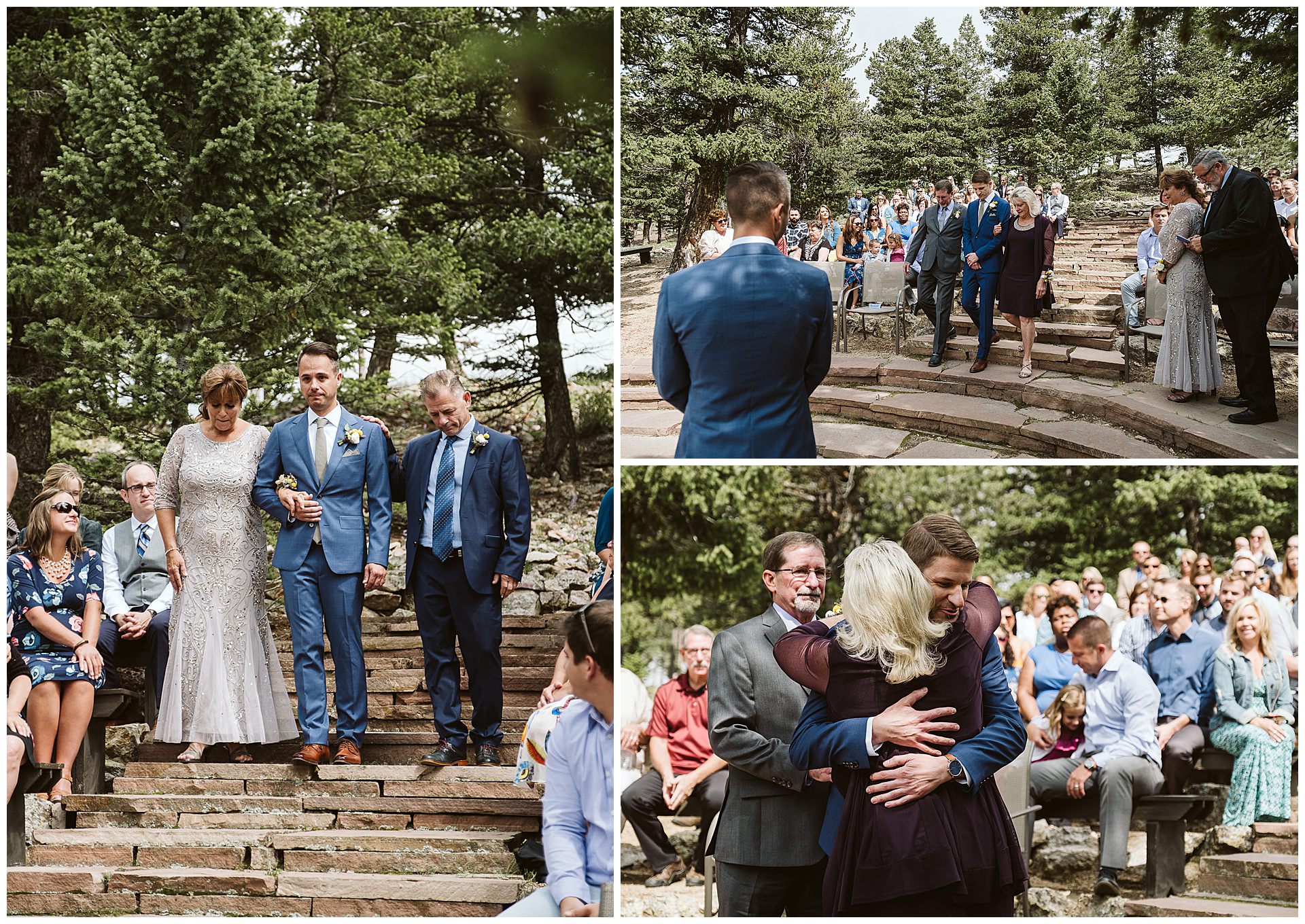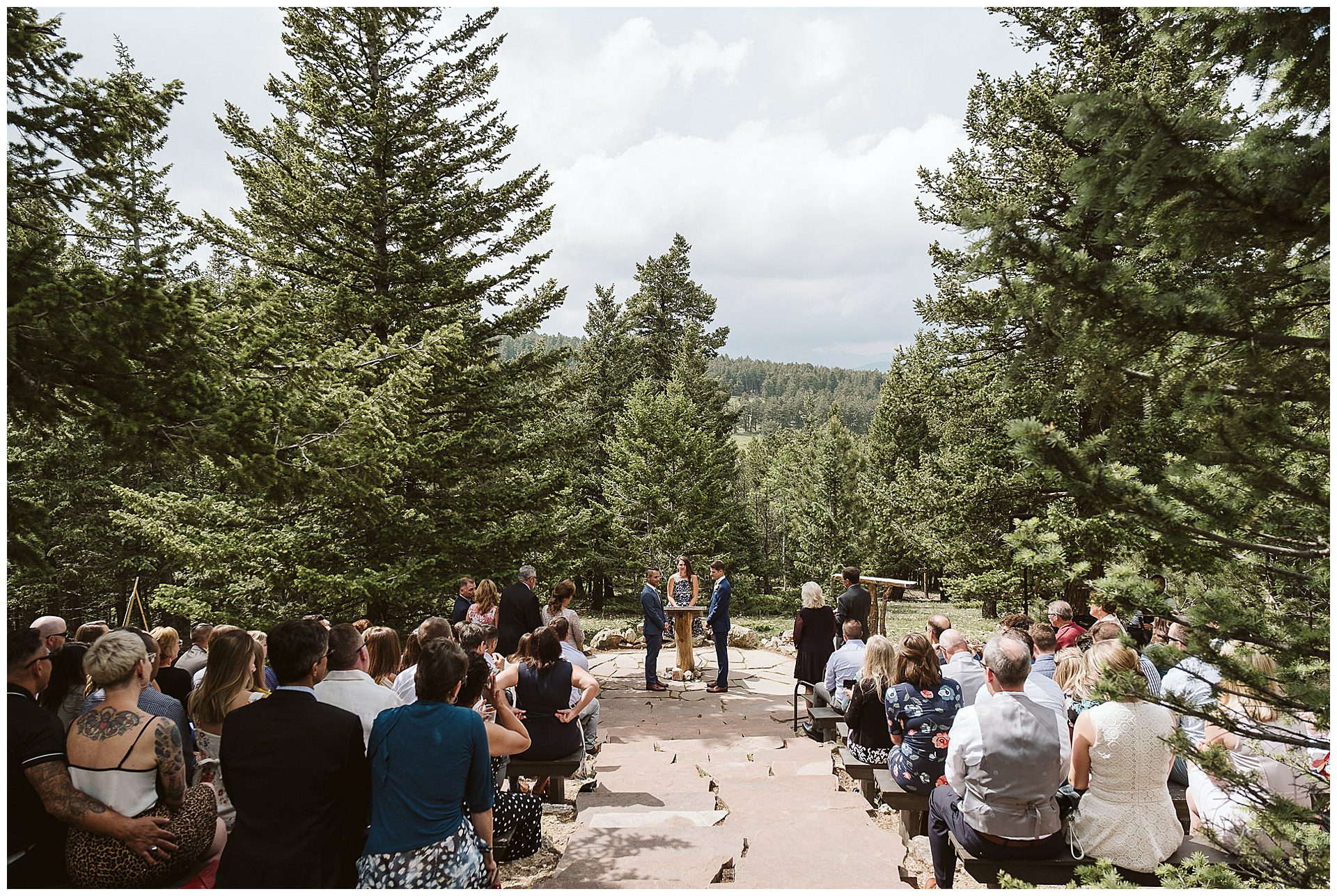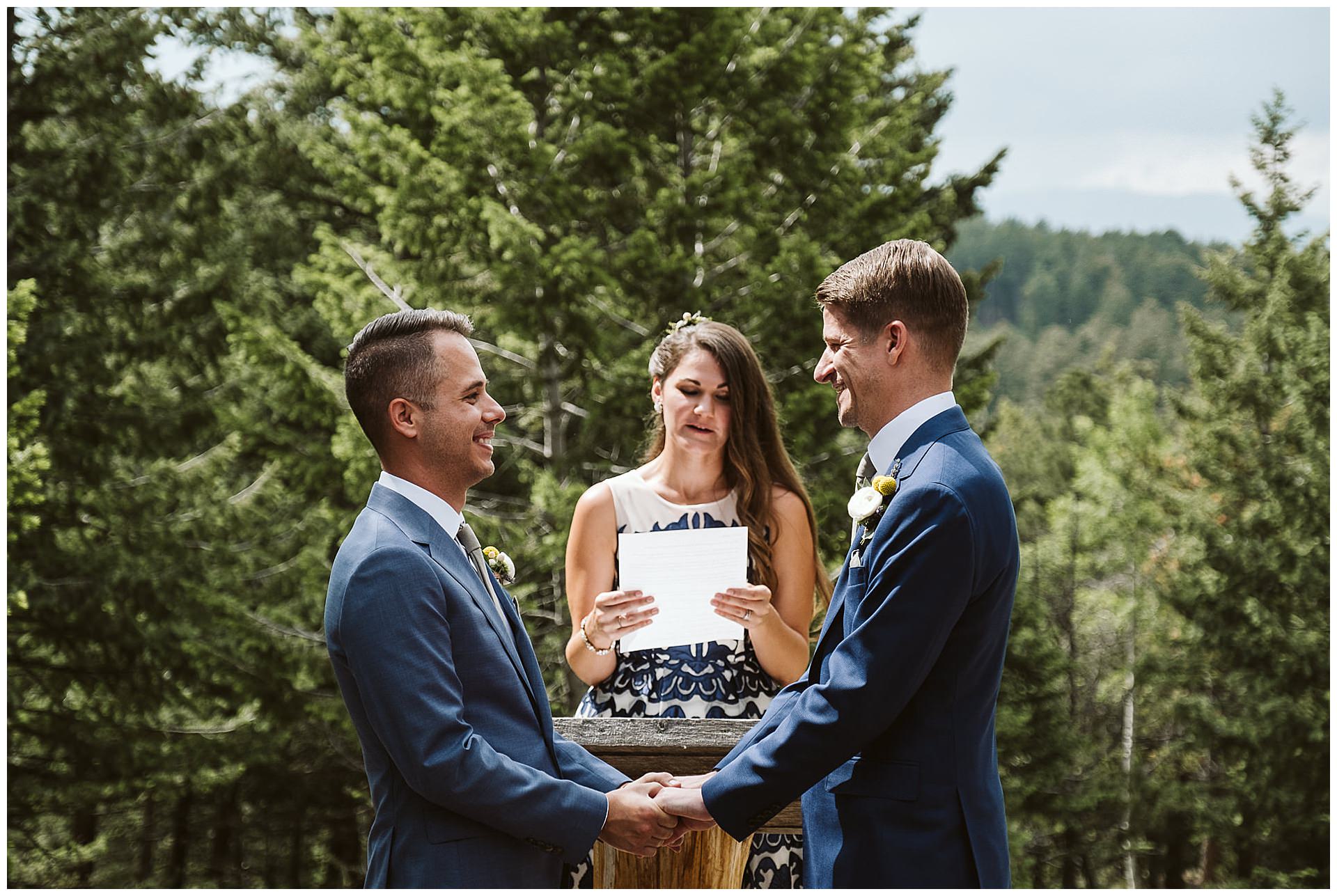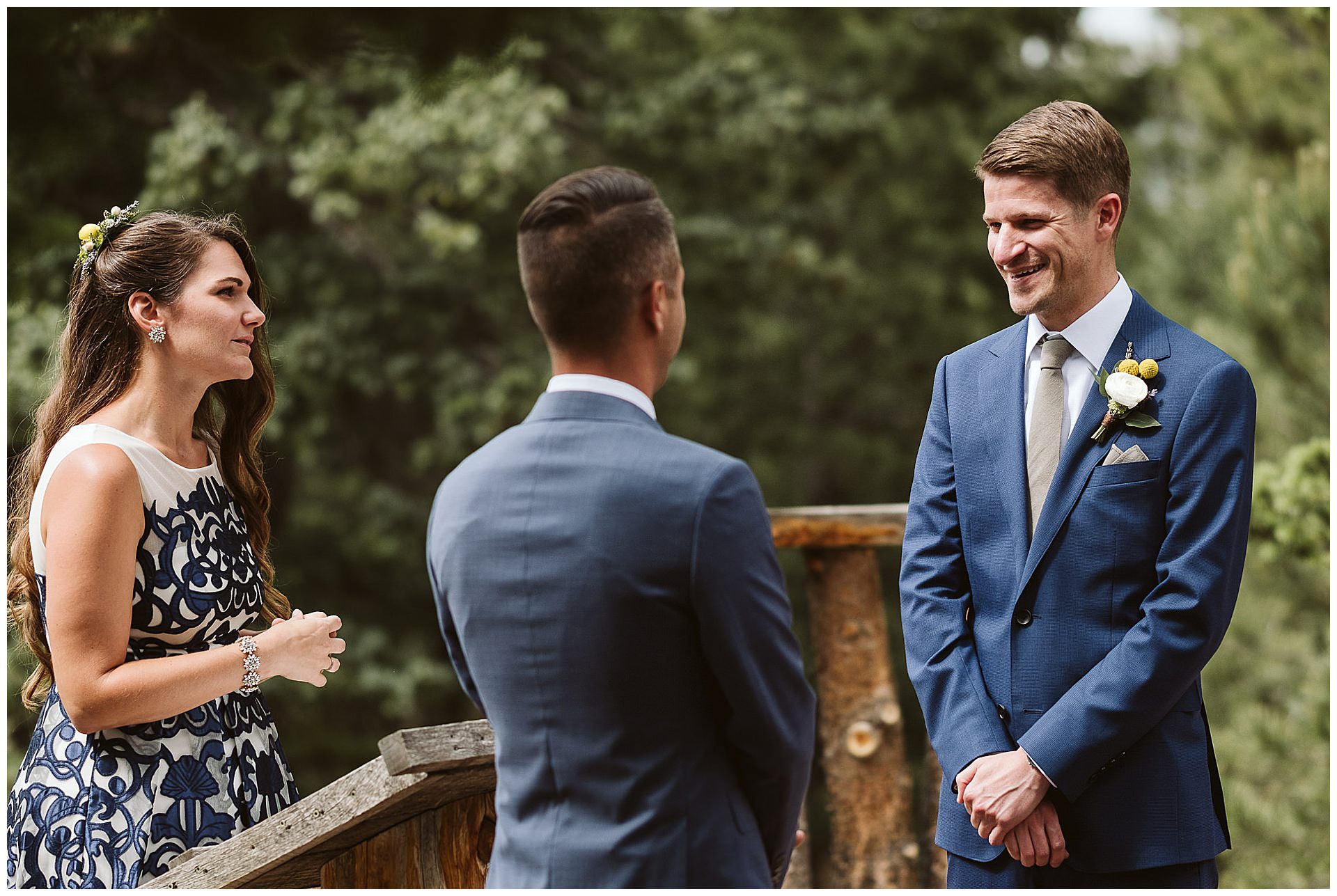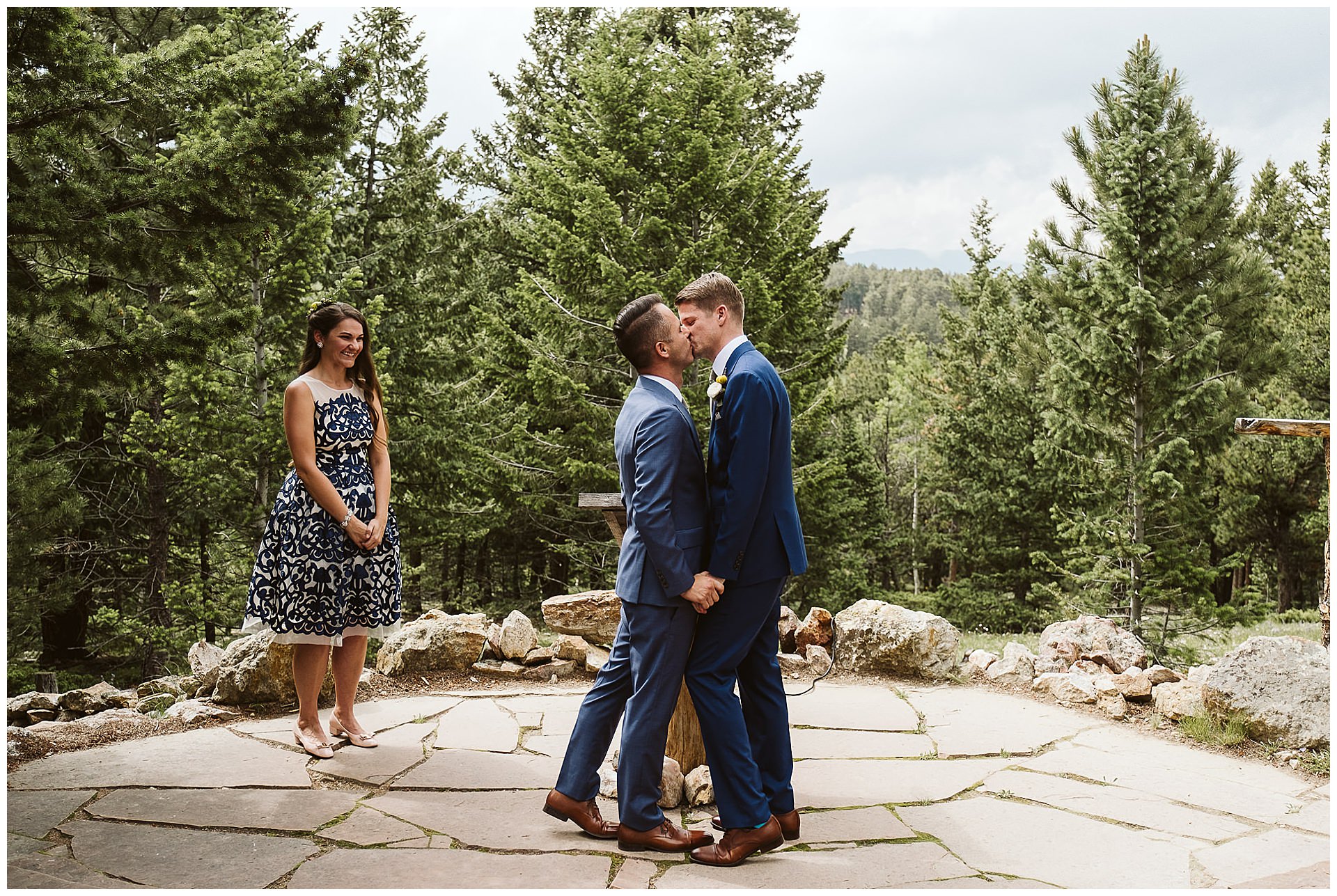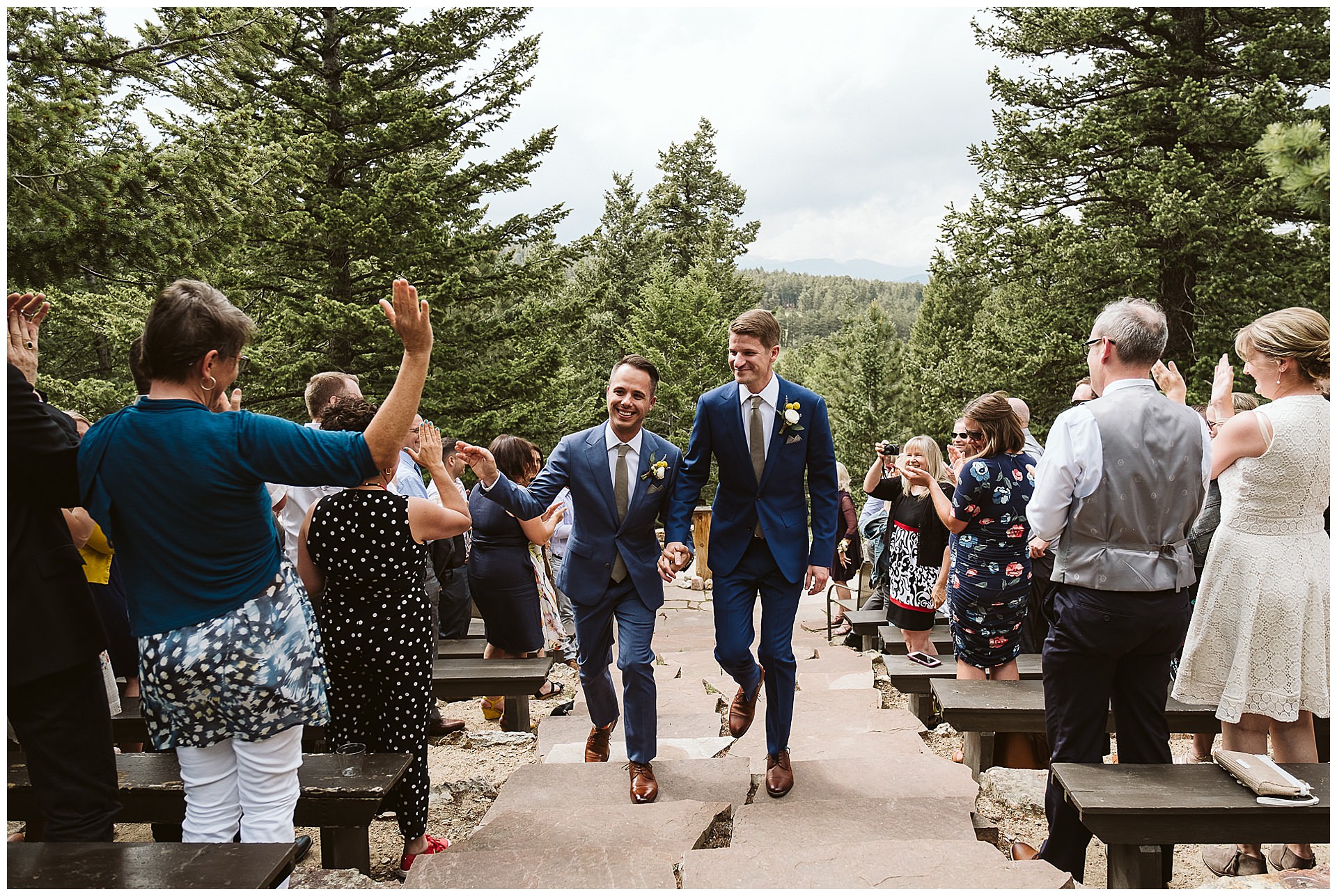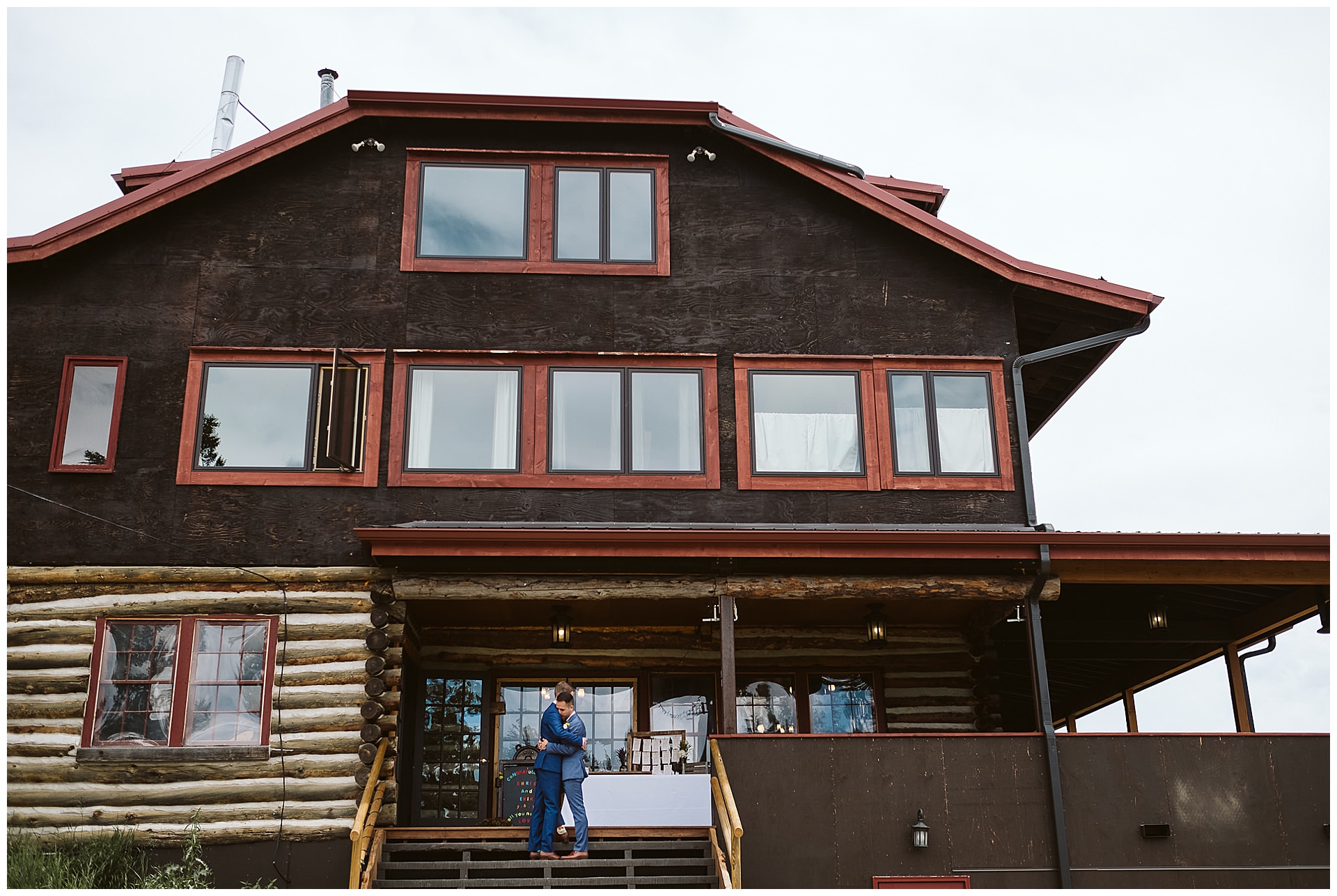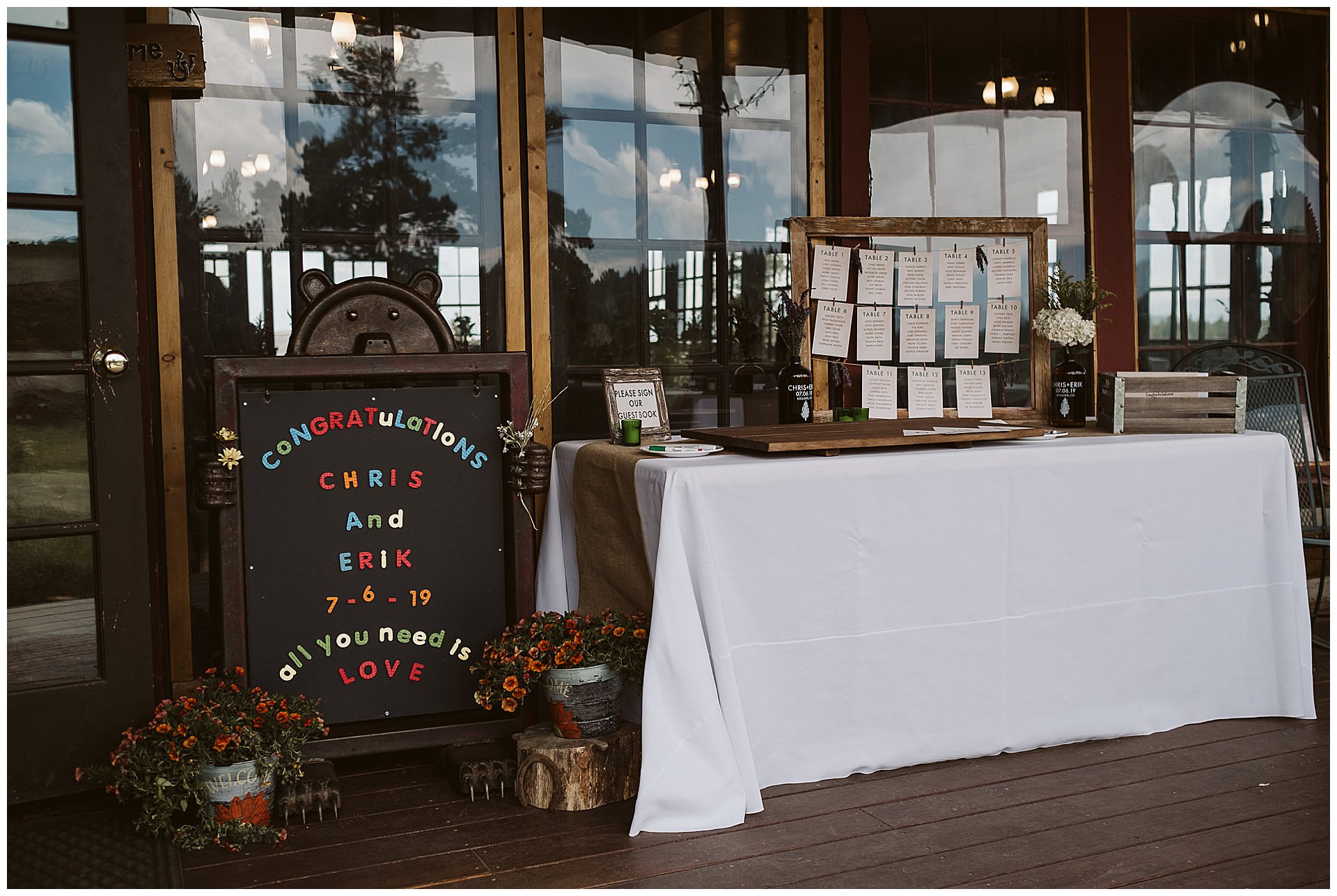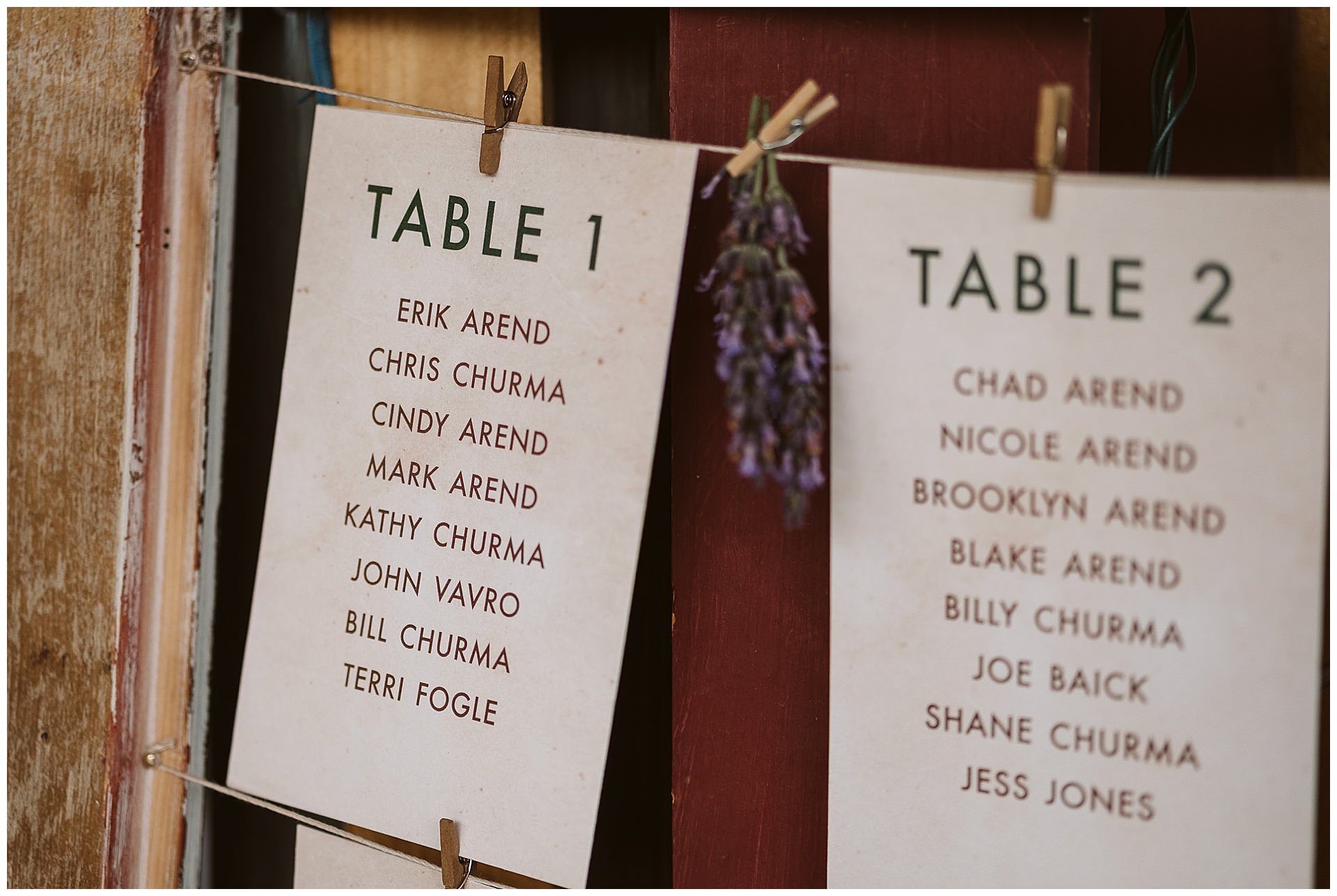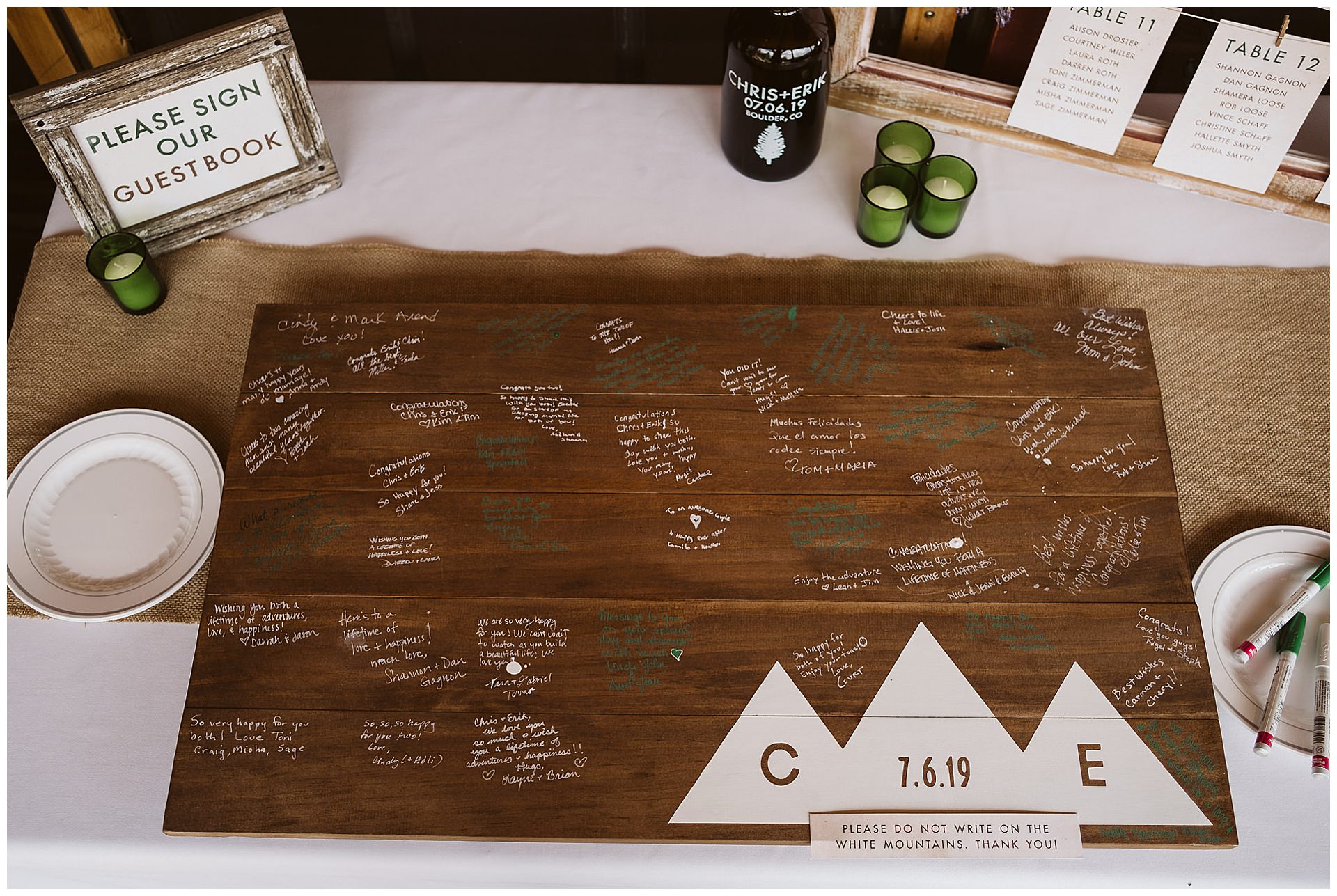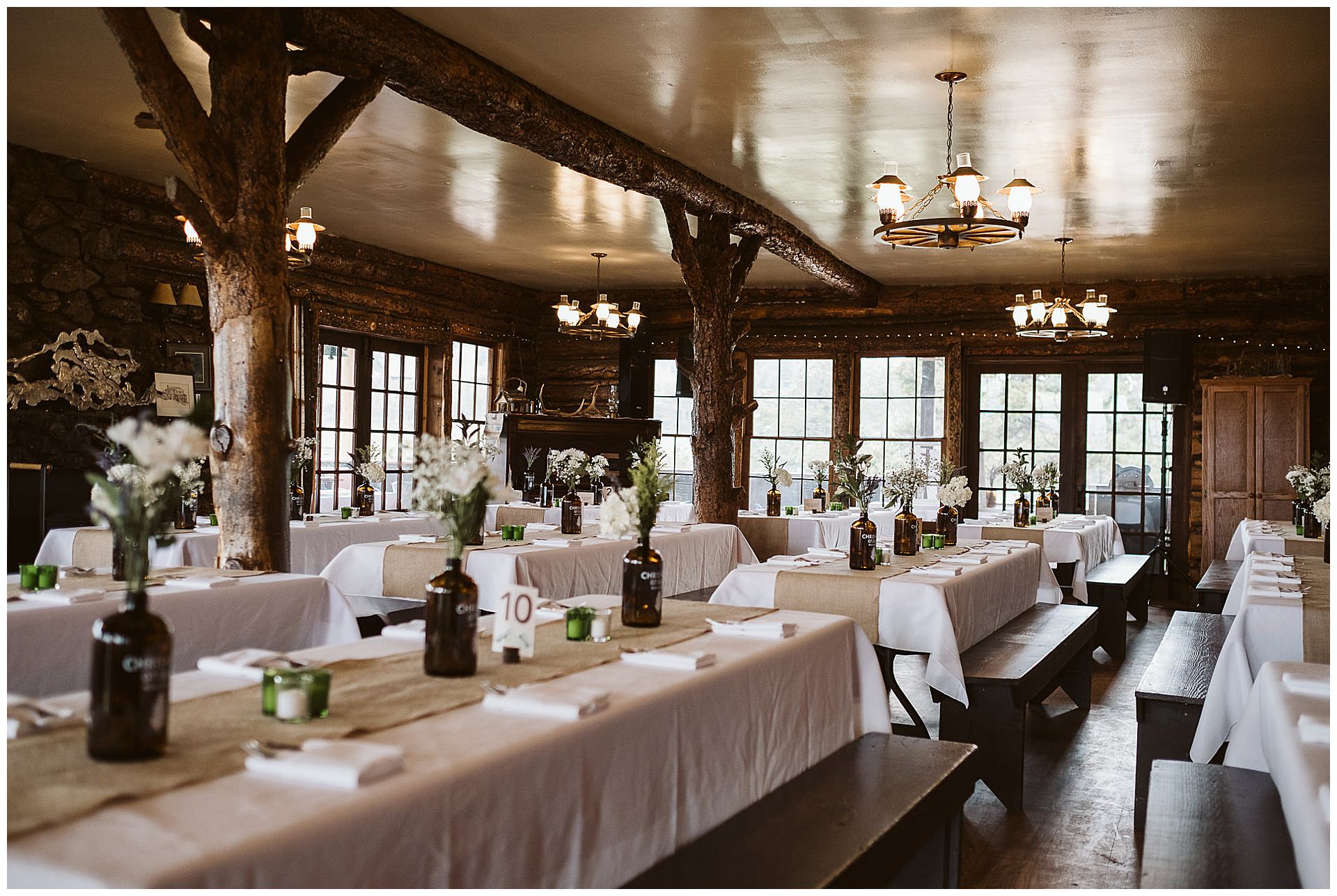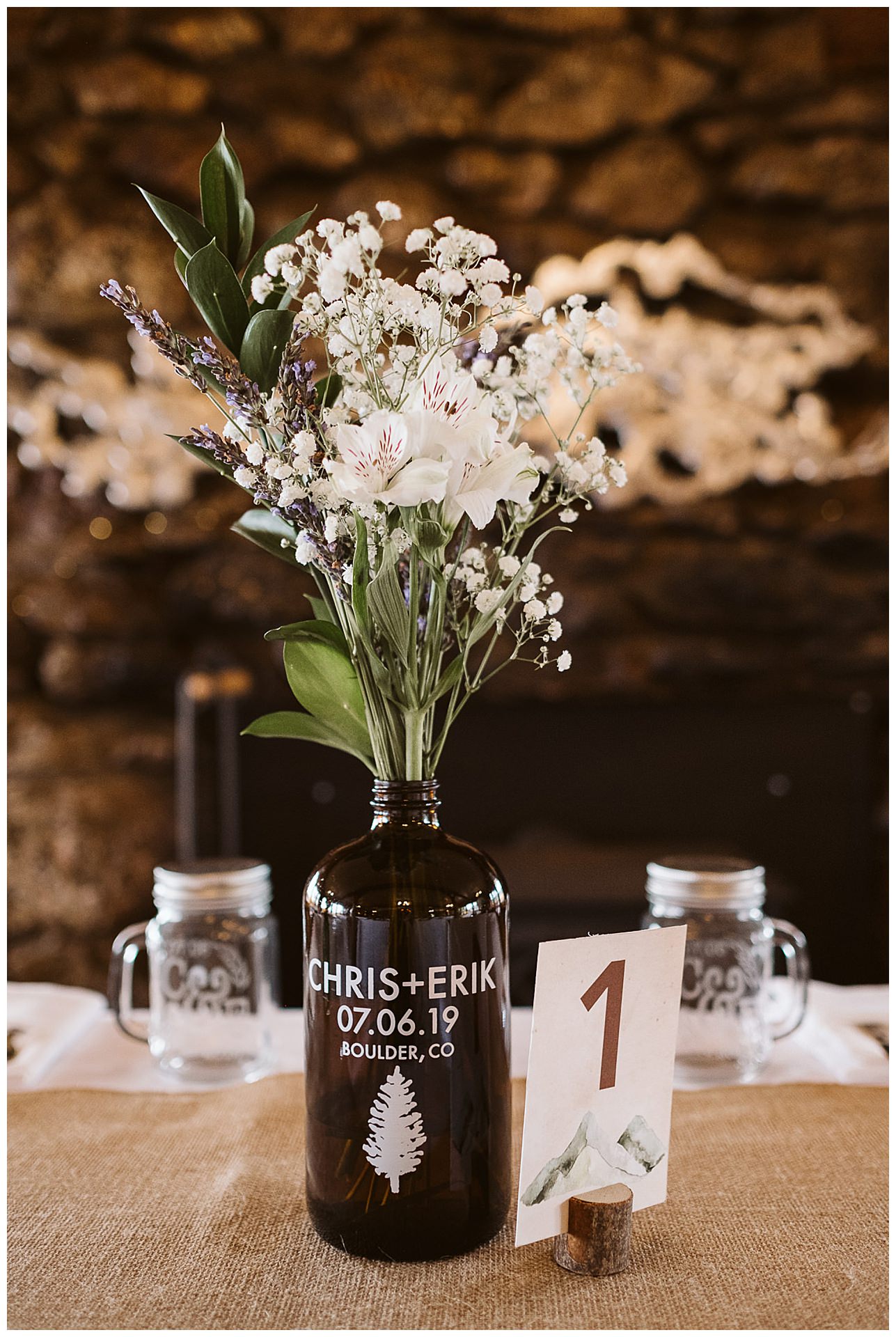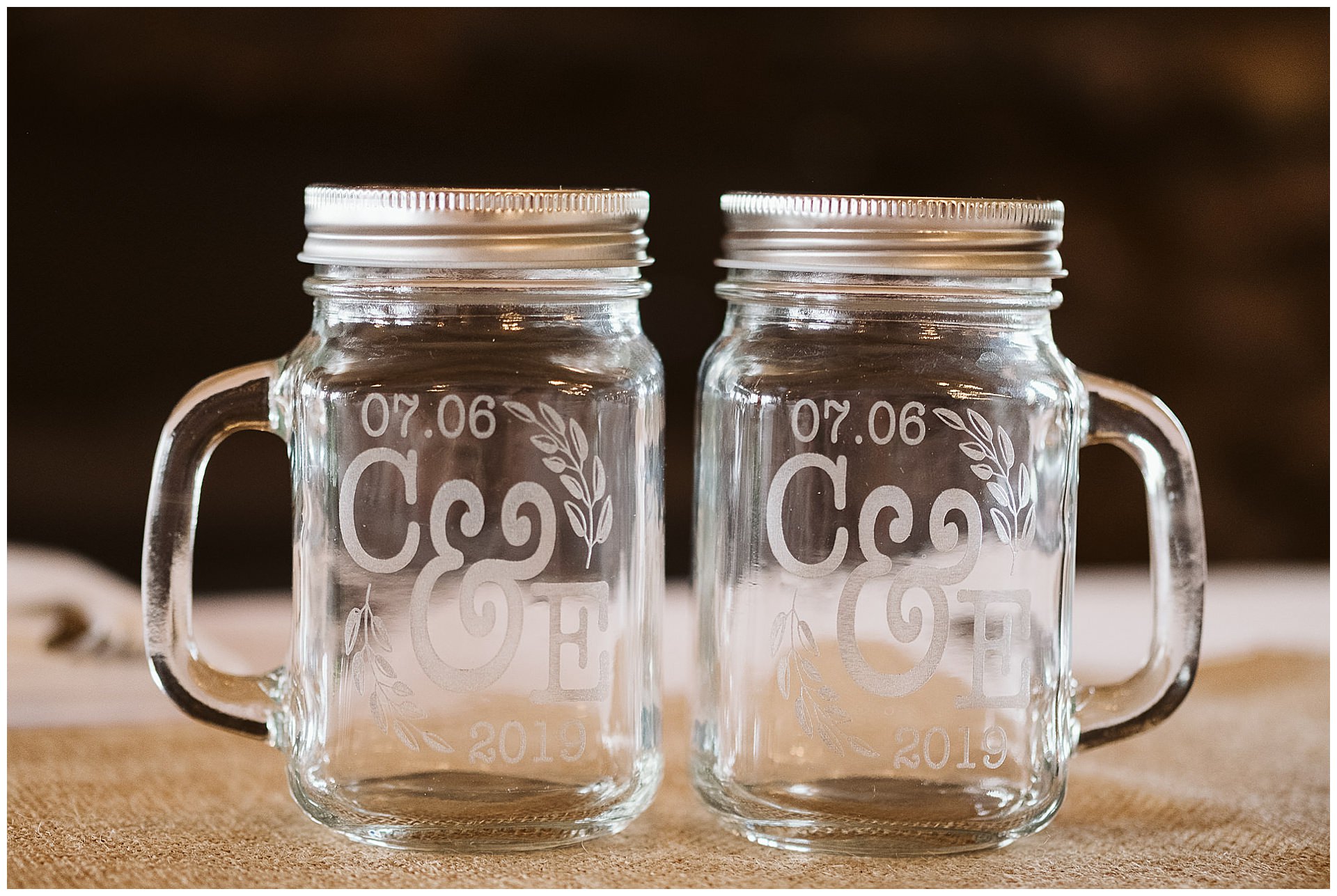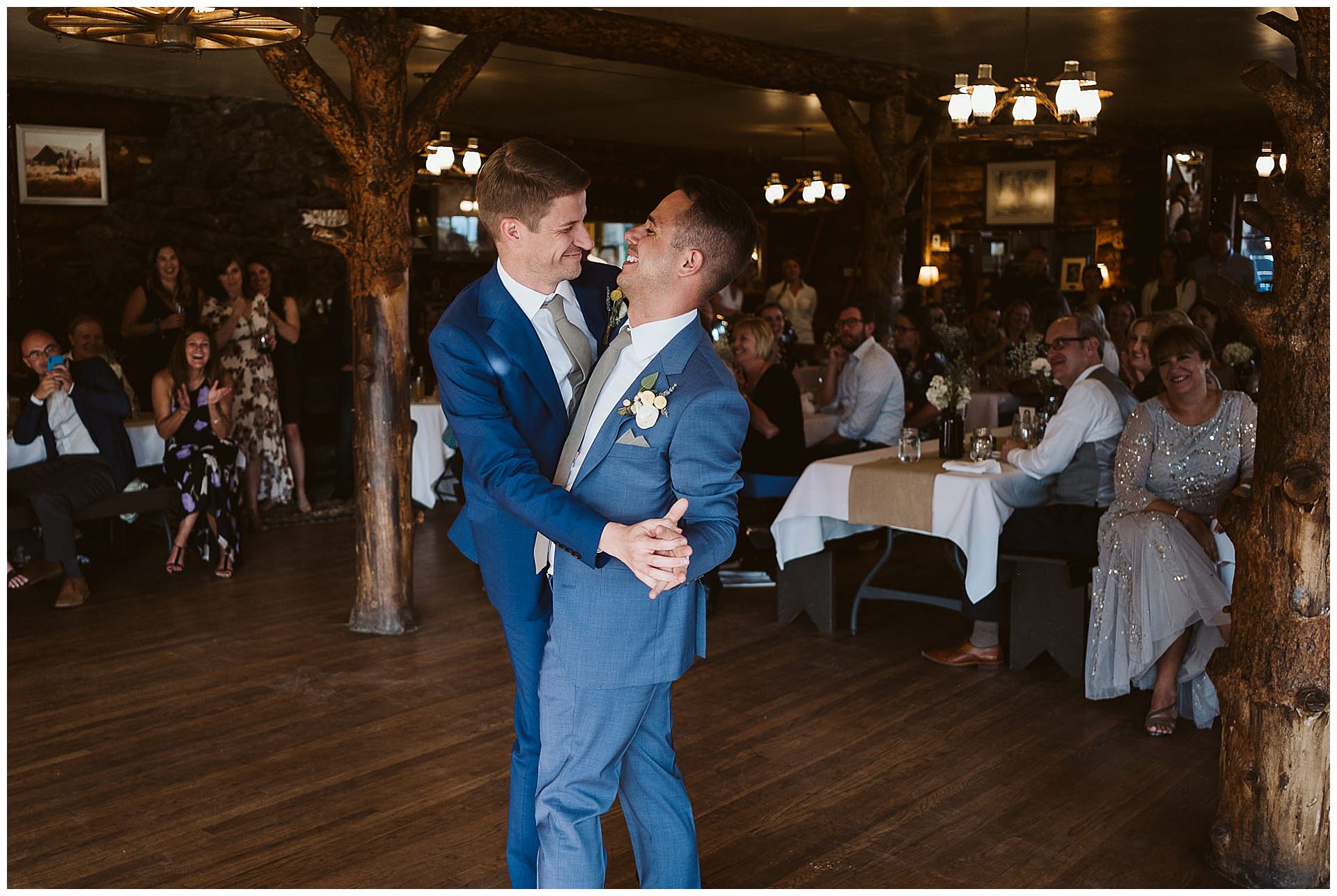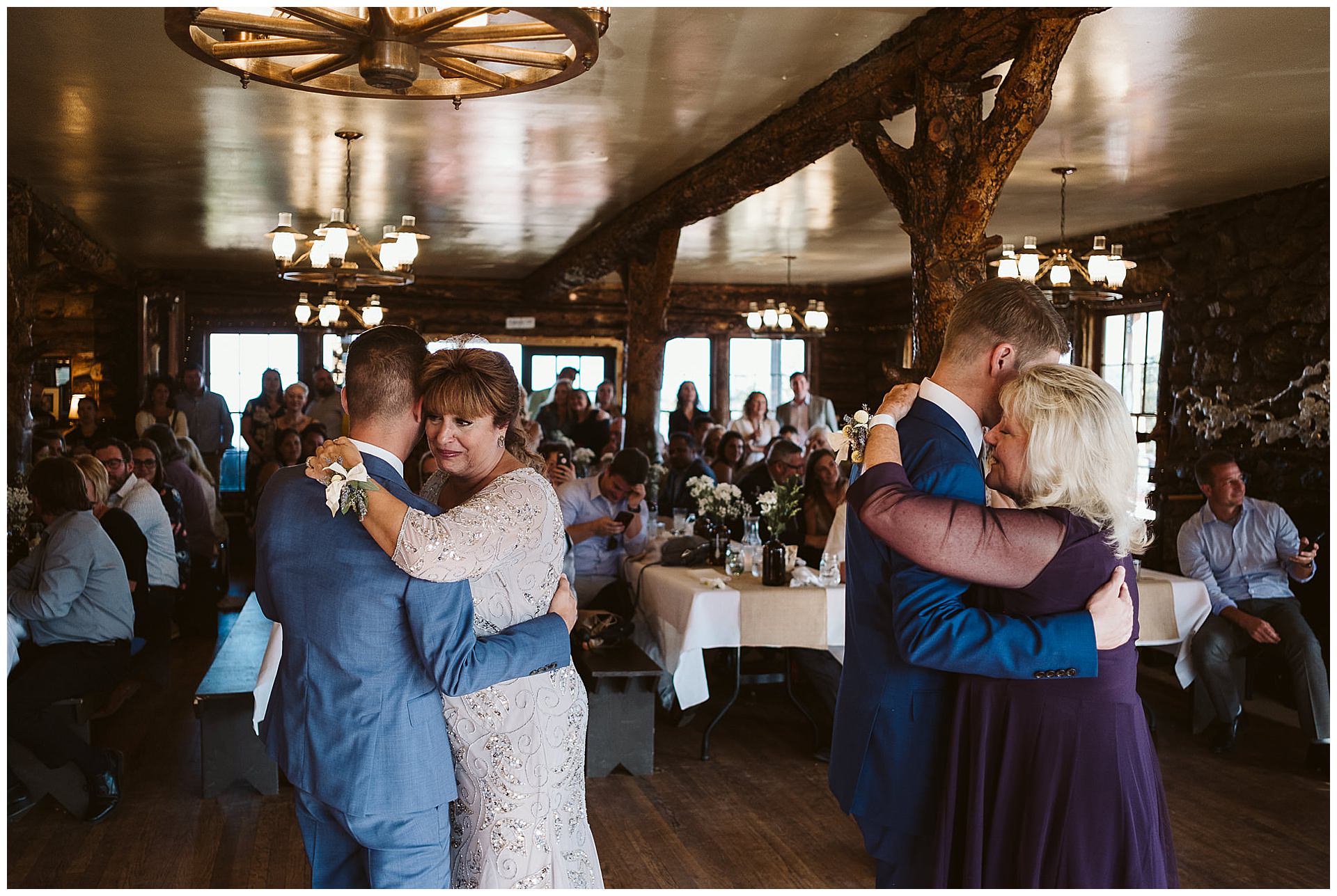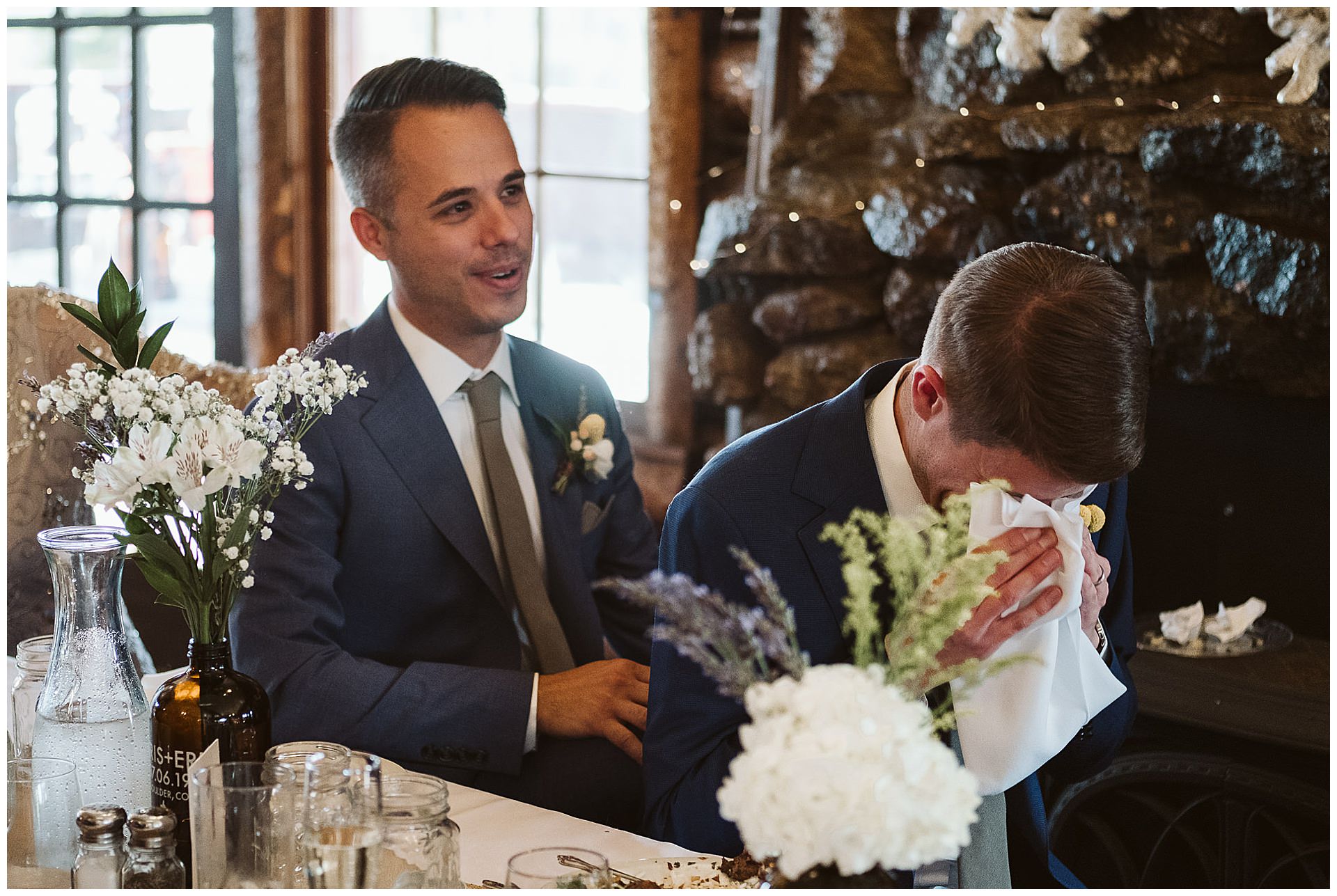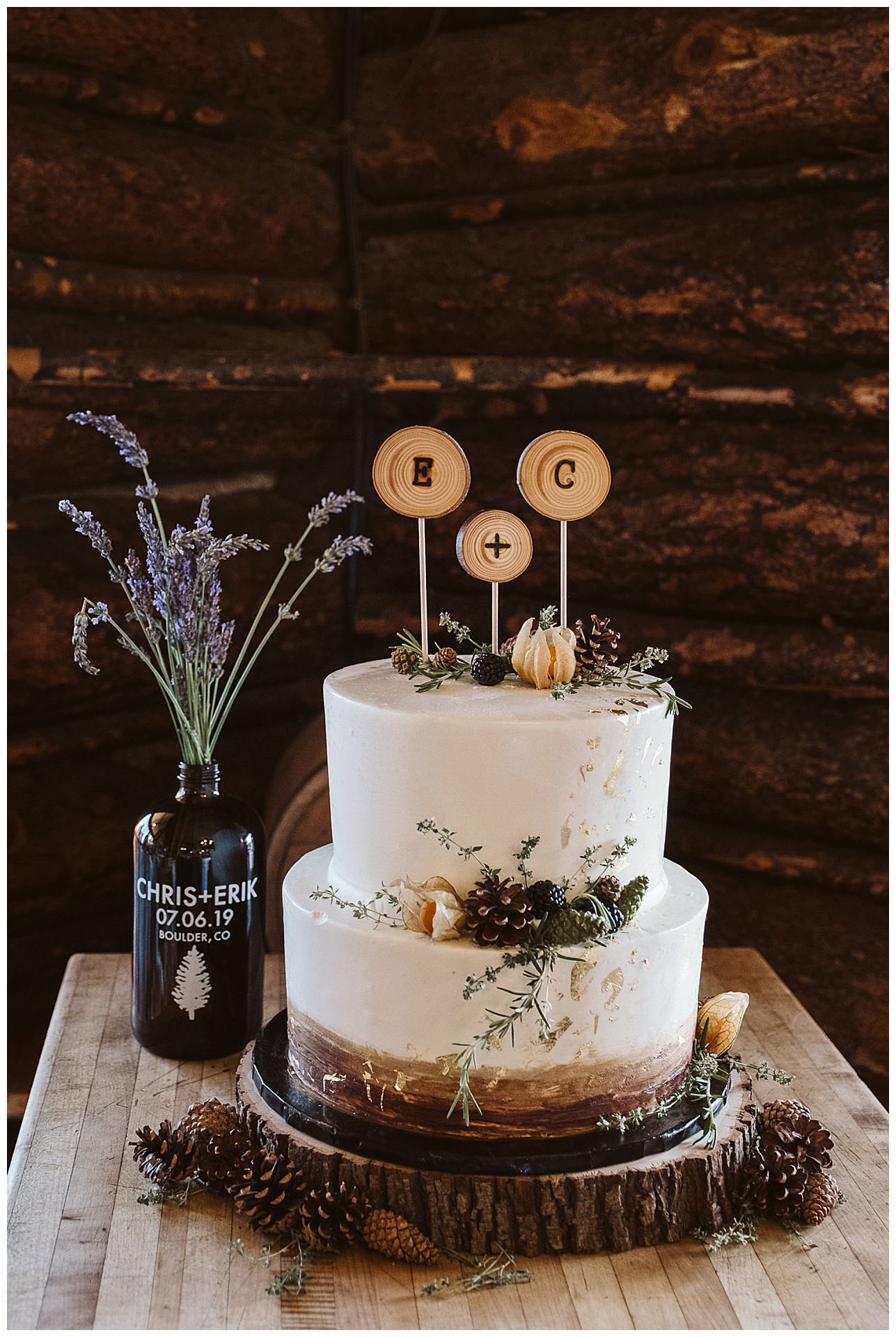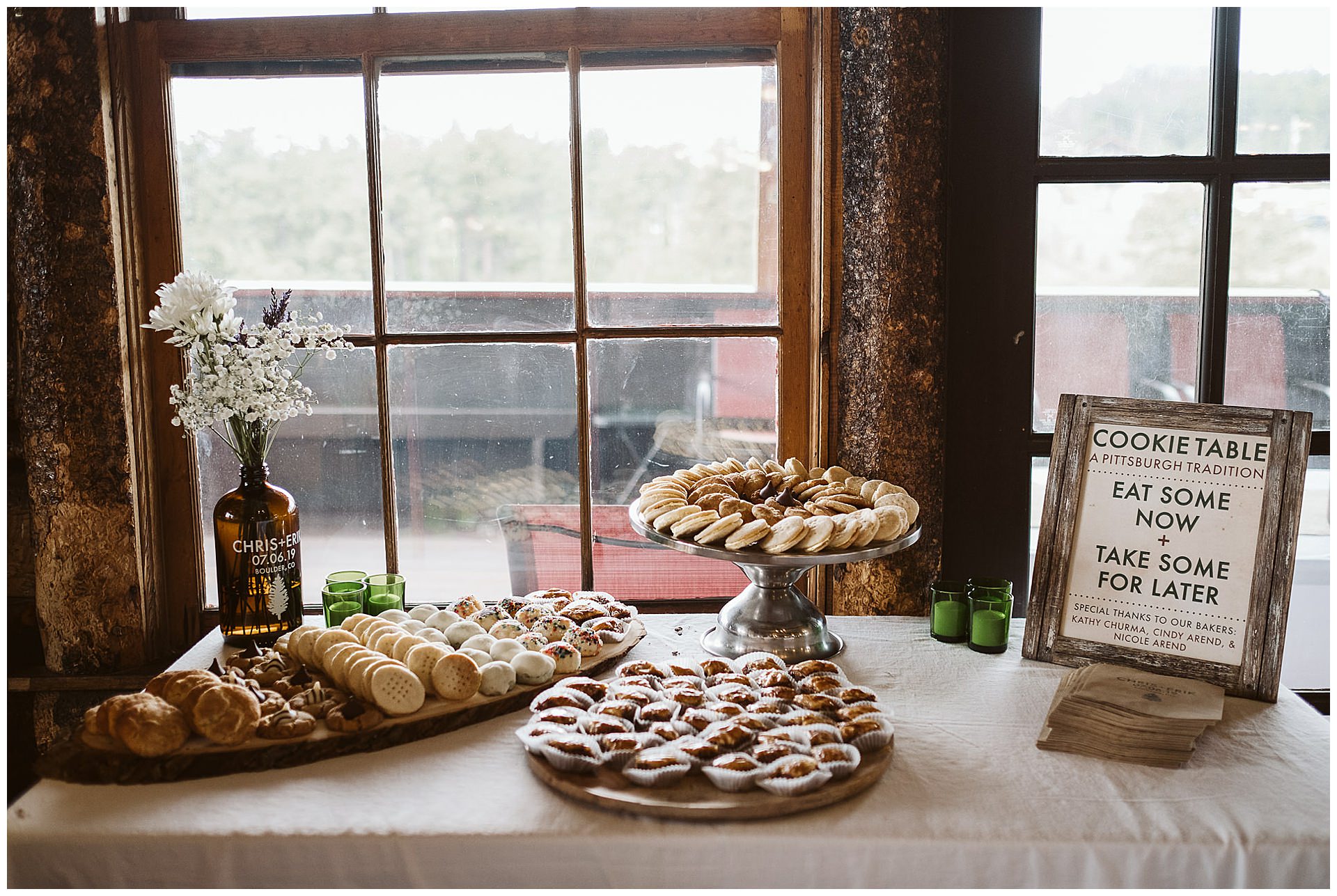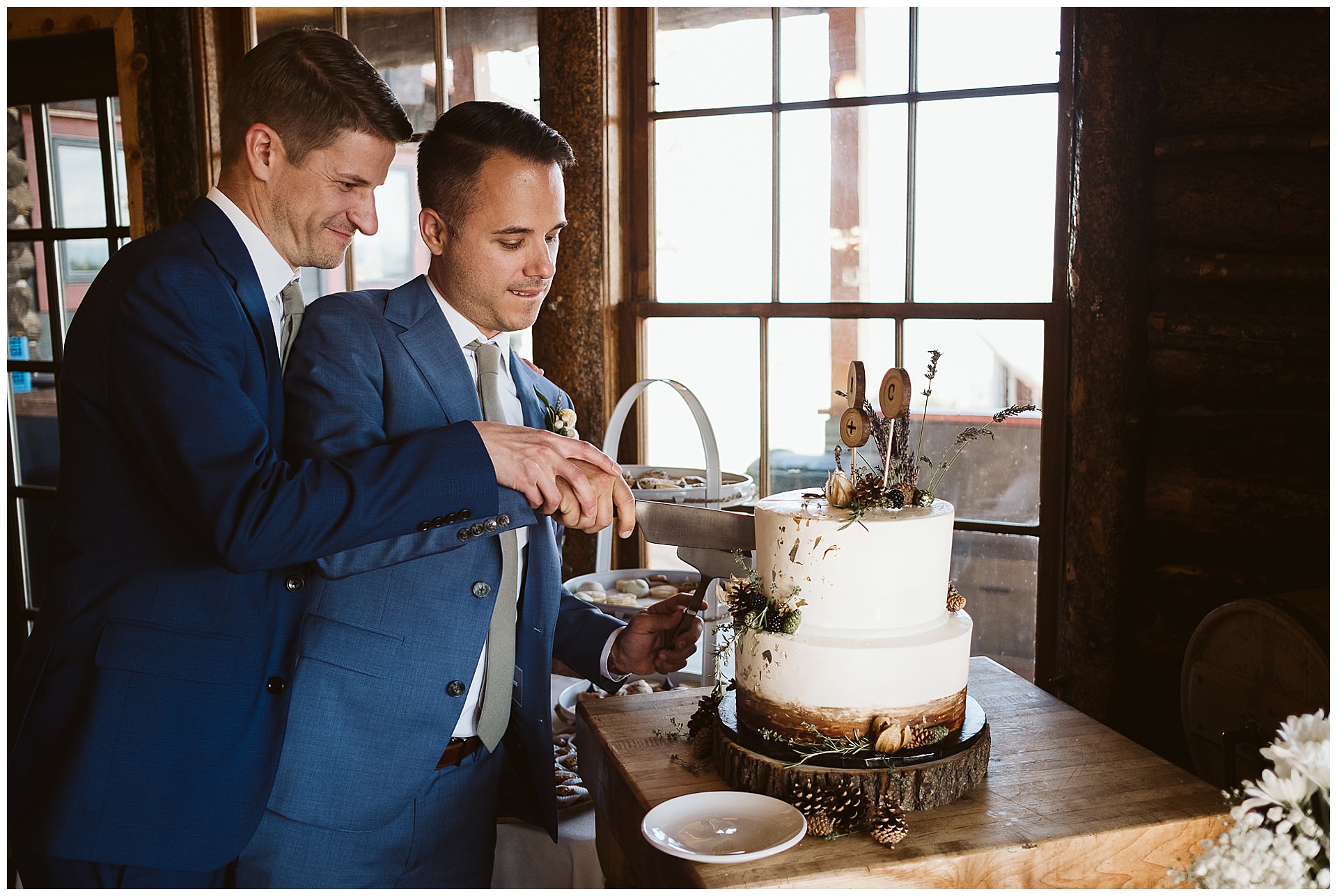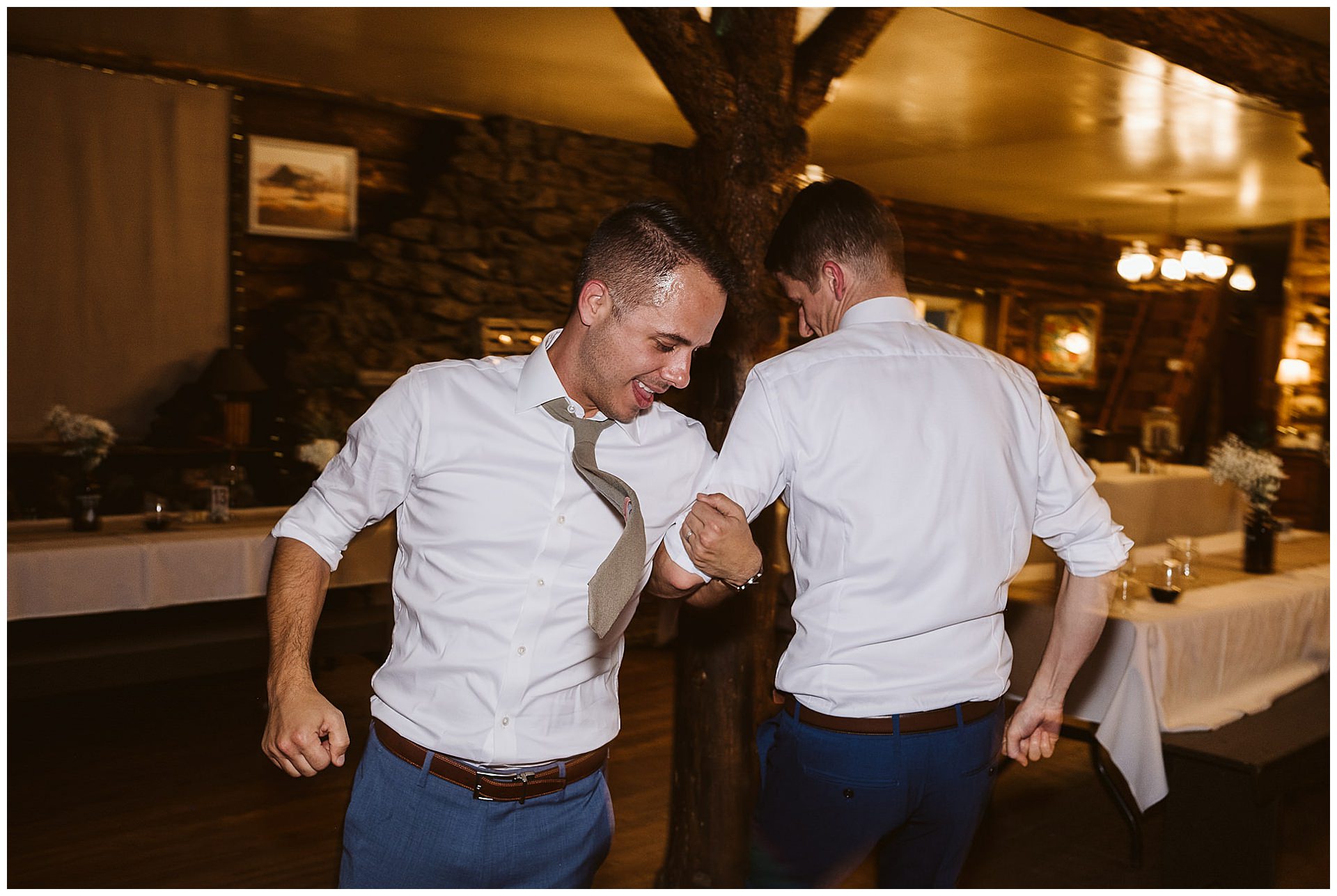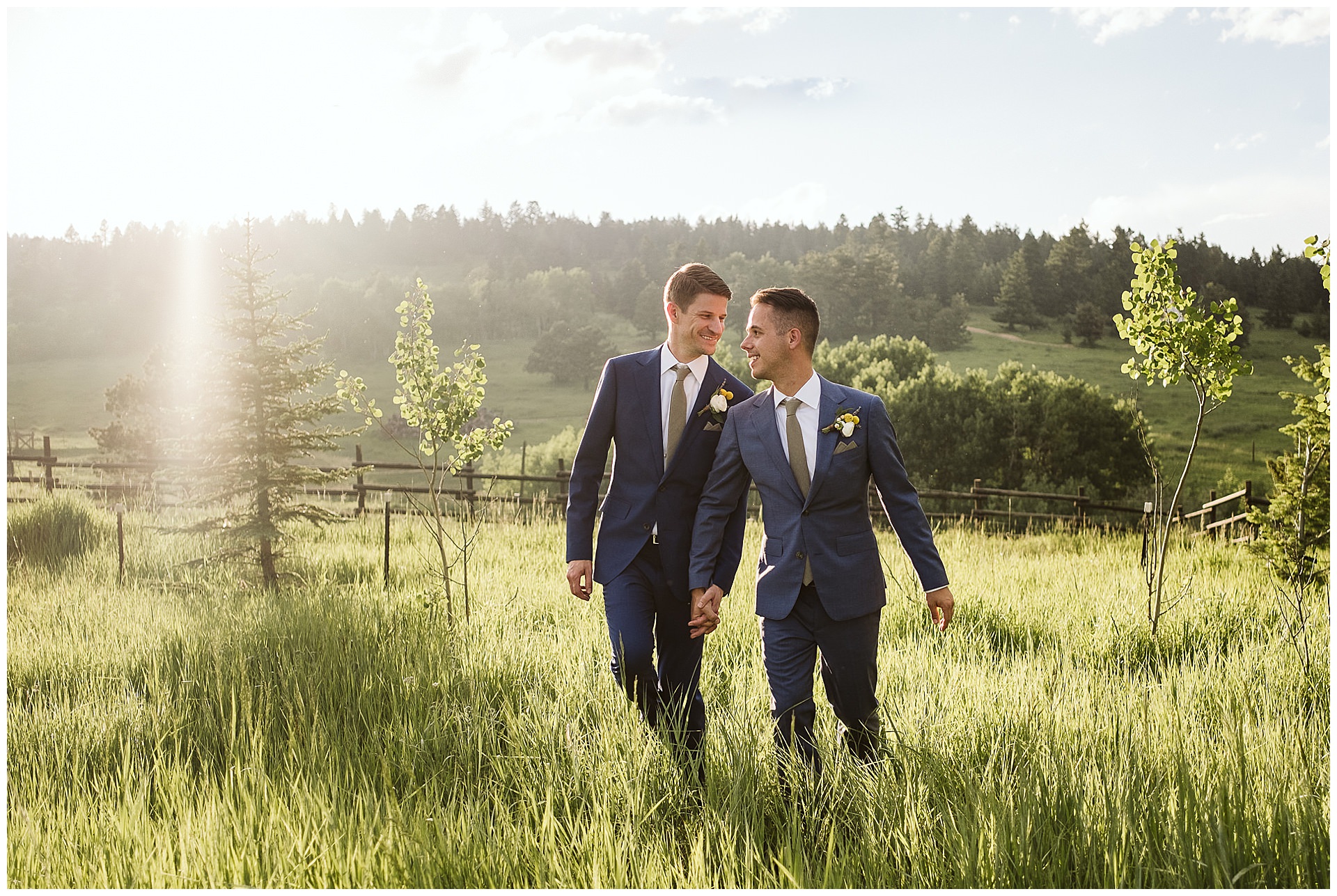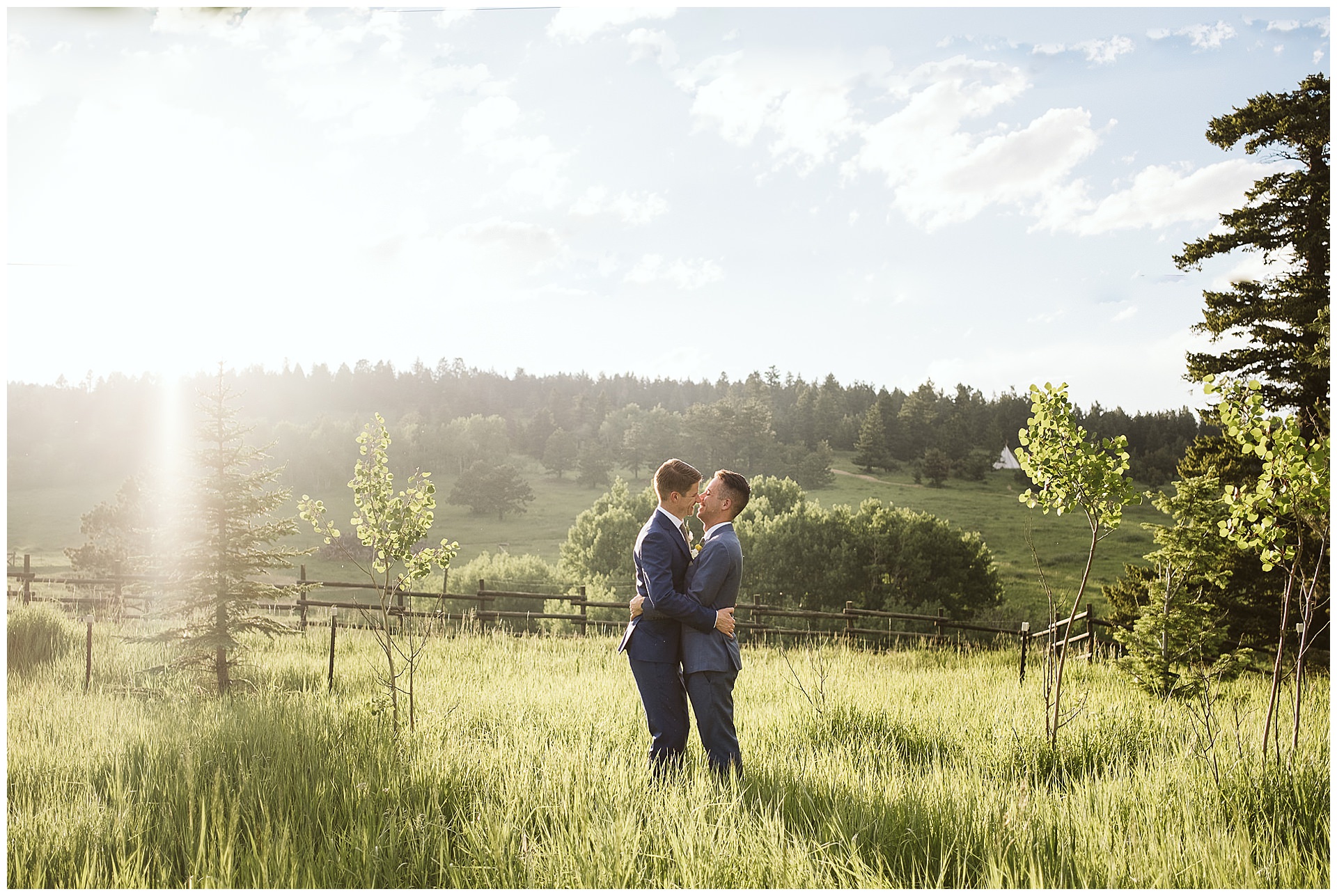 Written by Emily Rochotte