Curating our annual Holiday Gift Guide is always such a fun project here at Love Inc. (admittedly, I bang out most of my own holiday shopping needs during the process!), and I'm so excited to share this year's holiday gift picks, all from LGBTQ-owned small businesses.
Needing more ideas and inspiration? Be sure to check out our past guides!
Happy holidays, everyone!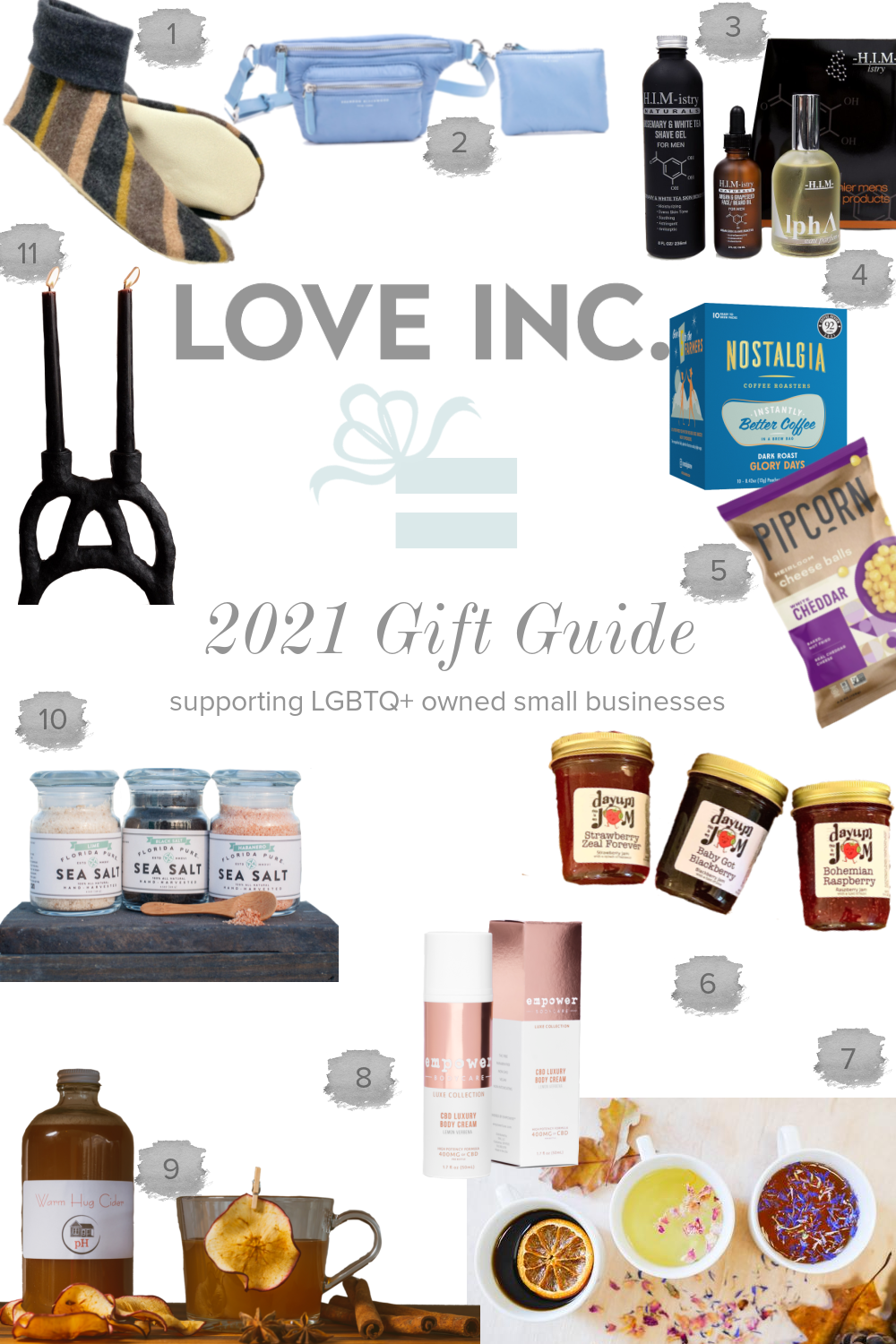 **BIPOC-owned
Top left, clockwise: 
Please note that some of these links are affiliate-based, which means we earn a small commission when you purchase from these links (and helps our small business keep providing free equality-minded wedding content to you!)