Want to be inspired for your gift giving this season? We asked the talents on our Love List, who are some of the most stylish, creative people we know, to share what they're coveting for the holidays. (P.S. Santa, we can vouch for them … they've all been very good this year!)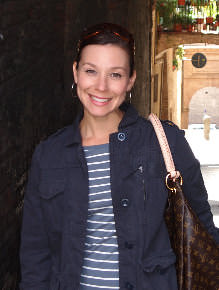 Jennifer Charles is one-half of the founding force that makes up Something Fabulous. Dubbed as the fashionista of the team, her style, both from her closet and in her design work, is sprinkled with details, and her unbelievably supportive spirit makes her just as beautiful on the inside and she is on the outside. Her wish list is such a great representation of the type of her well-rounded spirit, with inspirational mugs, a six-pack beer holder, beautiful frames for family photos and more.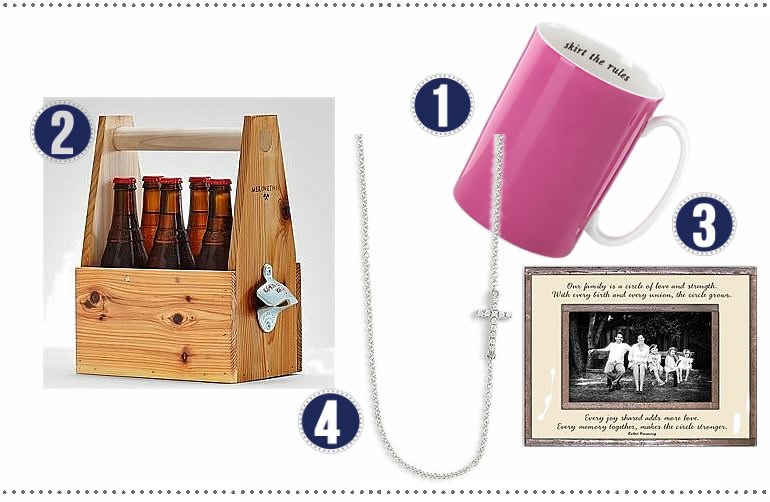 1. Say the Word Skirt the Rules Porcelain Mug by Kate Spade, $20: I love quotes almost as much as I love coffee. We use these every morning in the office and always choose a color to match our moods and get inspired!
2. Six-pack Wooden Beer Holder, $39.95: This is a must-have for any holiday get-together! Not only does it add to the coziness of any party, but you can't beat the practicality of having a bottle opener right there.
3. Our Family Is a Circle Copper and Glass Photo Frame by Ben's Garden, $72: I've been in love with all things Ben's Garden for quite sometime. I love all of the meaning and craftmanship that goes into each piece and would love to have this frame on my mantle this holiday season.
4. Ben Levy Reversible Sideways Cross, $495: I love layering with jewelry and this piece is perfect for just that! It's so simple and elegant and adds that little something to any holiday outfit.