Want to be inspired for your gift giving this season? We asked the talents on our Love List, who are some of the most stylish, creative people we know, to share what they're coveting for the holidays. (P.S. Santa, we can vouch for them … they've all been very good this year!)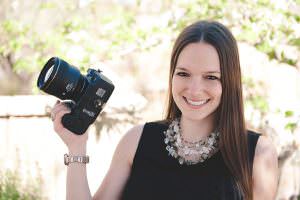 Mikkel's intense passion for her craft shines through in her photographs, filled with unique angles and heartfelt, candid moments. Always a smile on her face, when she's not shooting engagements or weddings she's likely globetrotting, lens in hand. Her wish list is a medley of  lovely items, from charming flats to artisanal cooking oils, that certainly inspired a few things on our own list.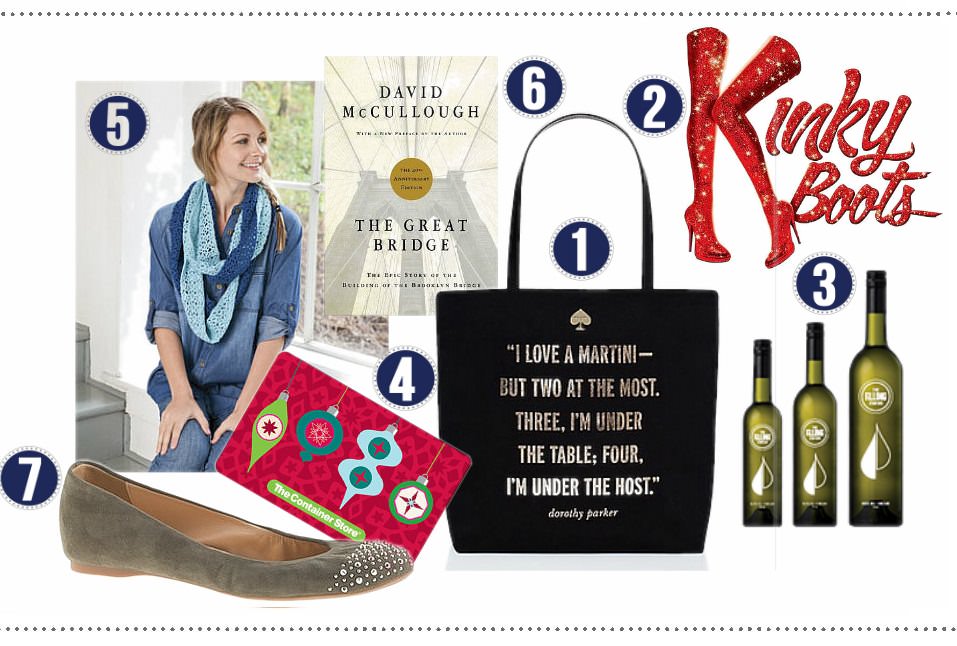 1. Kate Spade All That Glitters Bon Shopper Tote, $158: Perfect for me, I love dirty martinis!
2. Tickets to Kinky Boots, $167: I love a good Broadway musical!
3. Fig Vinegar from The Filling Station, $9.95: Sophisticated flavors are delicious and I adore cooking.
4. The Container Store gift card: Because I definitely need to prepare for spring cleaning.
5. Scarf Knit Kit from KnitPicks, $12.98: I'll take more pride it in if I make it myself, and it's a relaxing activity.
6. The Great Bridge: The Epic Story of the Building of the Brooklyn Bridge, $13.99 (Kindle edition): I'm a New Yorker and love non-fiction!
7. J.Crew Cece Suede Studded-Toe Ballet Flats, $138: Awesome for photographing weddings in!