'Tis the season for giving but there's no reason the gifts you give (or put on your own wish list!) can't inspire you for your wedding. For our 2015 Holiday Gift Guide, Love Inc. editors have curated a series of gift ideas that can also serve purpose for the big day.
The dapper dudes (or gals!) in your life might already have their ish together, but the products in this gift guide might just be that little extra boost. Whether for work, going out or just relaxing around the house, these gorgeous goodies will help them level up in the world of awesome.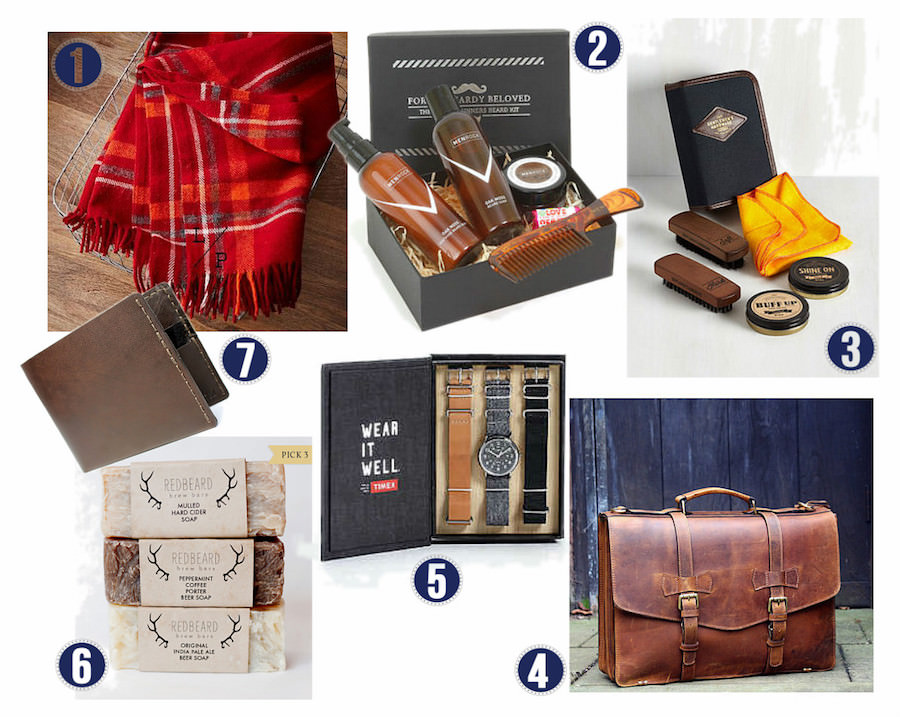 1. Plaid Wool Throw: Let's be real: Everyone needs a comfortable throw during these cooler months. This masculine red throw is made of 100 percent New Zealand lambs wool and is monogrammable for an additional fee. Available at West Elm for $129
2. Beard and Mustache Grooming Kit: Never leave him wondering if his facial hair is "just okay." This gift set comprised of beard soap (that doubles as a fragrance!), sandalwood styling wax to style that 'stache in minutes and leave-in conditioning balm to soothe. Available at Mankind.com for $46
3. Shoe Polishing Kit: Make sure they shine from head to toe with this shoe polishing kit. Kit includes a soft brush, a firm brush, black and neutral polish and a yellow cleaning cloth, all presented in a dapper canvas case. Available at Modcloth.com for $30
4. Personalized Leather Briefcase: For the person on-the-go — whether it's to coffee shop co-work sessions or fancy business meetings – this handsome briefcase will keep them looking sharp and profesh. With one front compartment, two main inside compartments (that can fit laptops up to 15 inches), a separate sleeve for smaller electronics like tablets, a zippered sleeve for valuables and documents and an organizer panel for cards, pens and other daily necessities, this bad boy can hold pretty much anything and looks super sharp doing so. Available on Etsy.com for $200
5. Timex Tweed Watch Set: Just like they wouldn't be caught dead wearing the same shirt two days in a row, nor would they repeat their watch. This Timex gift set features three different tweed band options and a water-resistant (up to 30 meters) watch with 12-hour and 24-hour clock displays. Available at Urban Outfitters for $85
6. Beer Soap Assortment: Home-brewed beer meets small-batch soap. With an expertly blended base of avocado, coconut and olive oils iwth hops, these soaps moisturize and condition the skin, protecting against the elements. Choose three lathering lagers. Available at Scoutmob.com for $25
7. Wallet: Crafted with leather from Horween, one of America's oldest and most renowned tanneries, this sleek two-tone wallet holds those dolla-dolla billz and looks damn fine doing so. Available on Fab.com for $115
*Editor's Note: This post contains affiliate links. Each time you purchase an item via our affiliate links, Love Inc. is receiving a small percentage of the sale, thus you are helping our small, equality-minded business grow and allowing us to provide more content for YOU! Isn't that just fantastic?  
By Christen Moynihan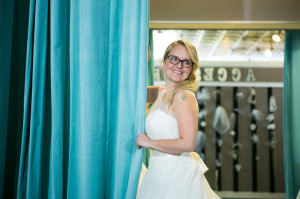 I'm from a small mountain ski town and now live on the outskirts of a big Texas city. By day, I edit The Broke-Ass Bride, own Bourbon & Sparkle and generally ogle all things tulle and shiny. By night, I'm a cat cuddler, bourbon drinker and voracious high-fiver. Follow along on Twitter and Instagram (@brokeasschris10).