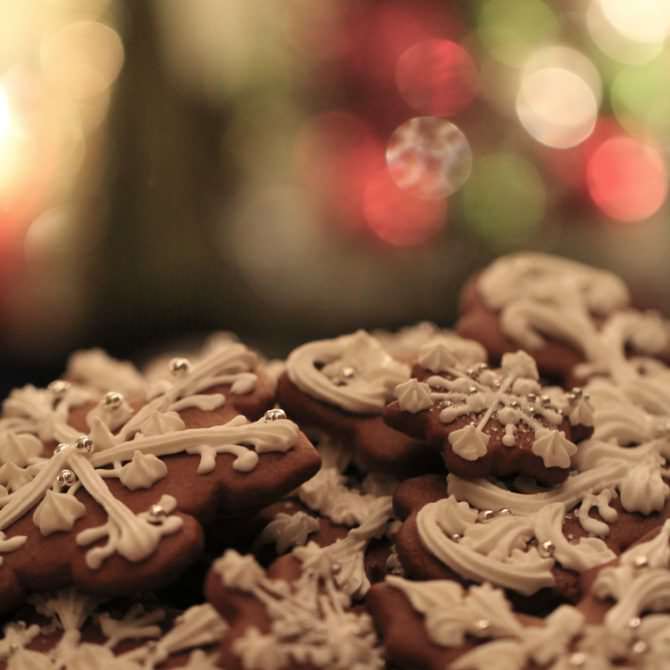 So what exactly do wedding industry professionals do when the season is over and weddings give way to holiday parties (that they don't have to work behind-the-scenes at!)? Take a vacation, relax? Not if you're Amy Noelle of Sugar Flower Cake Shop or gown designer Colette Komm.
The duo met in 2008 at an industry event when they instantly bonded over their mutual love of making realistic flowers in their respective mediums: Amy in sugar and Colette in silk.
With busy season behind them, Colette suggested they partner up to keep their creative juices flowing while creating a bit of holiday cheer in confection form. Armed with a gingerbread recipe that had been a favorite amongst family and friends for years, Colette traded her lace and silk for icing, and with Amy's state-of-the-art commercial kitchen (plus her amazing piping skills), they created pop-up project Cookie Collaboration.
The cookies are truly works of art, with intricate Rococo-inspired snowflake designs and a sweet, spicy flavor that would make even Santa crave more.
The sweets are deliverable throughout Manhattan or you can have them shipped, and are perfect for stocking stuffers, gifts or even favors if you're having a wintry wonderland wedding.