From polished engagement shoots to dashing wedding-day style, we've seen some incredible dapper fashion in 2016. Chic pantsuits, patterned bowties, sleek tie bars and tailored tuxes are just a few examples of what stood out in men's and women's wedding fashion in 2016, and we've rounded up 10 of our favorite looks from this past year.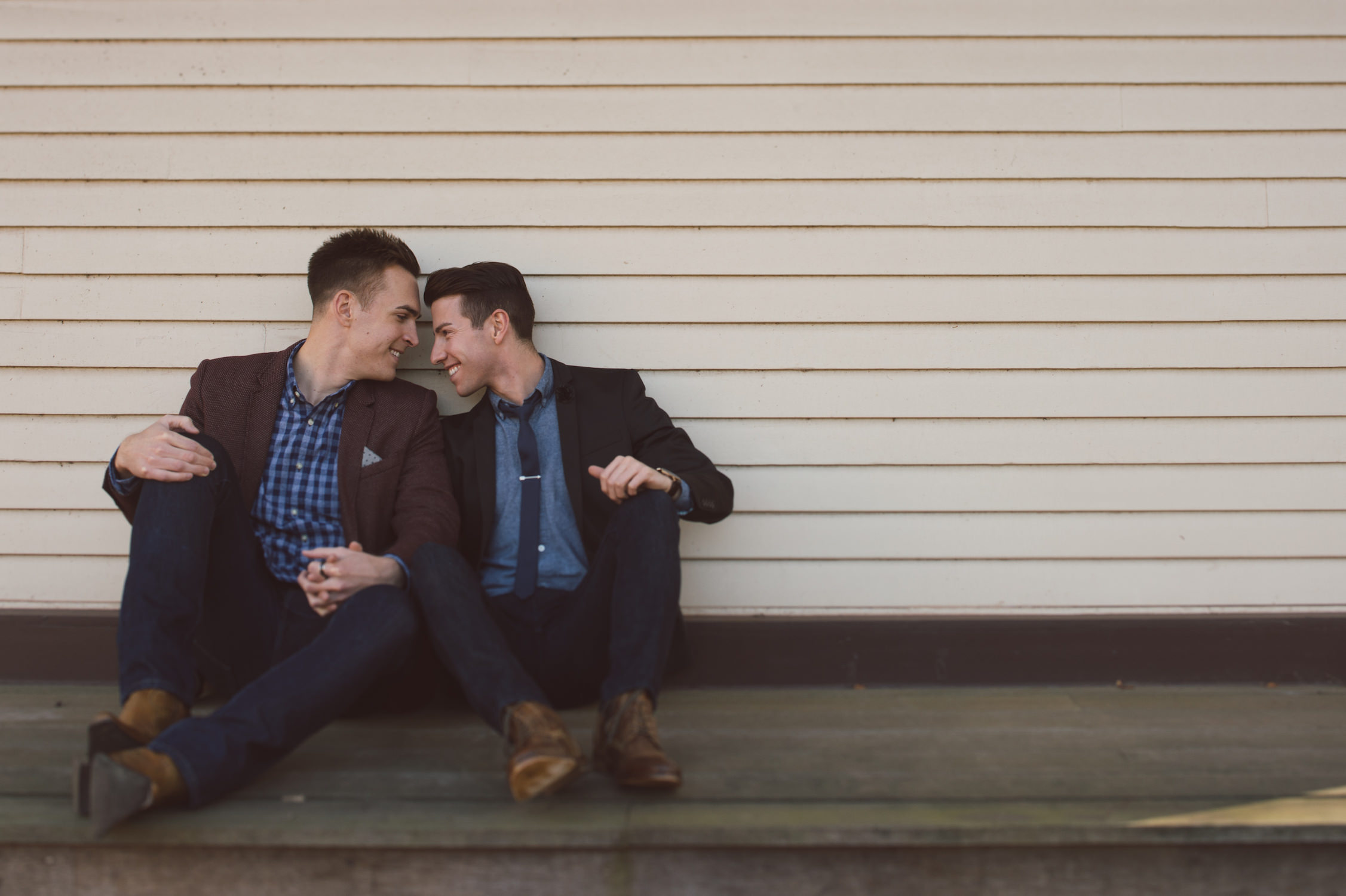 Blake and Brendan looked fashionable and so in love as they explored abandoned train tracks for their engagement shoot. The dapper pair wore sport jackets over blue shirts and dark blue jeans, and Blake wore the gold watch the Brendan gave to him in lieu of a traditional ring when he asked Blake to marry him. | Photography by Tyler Boye Photography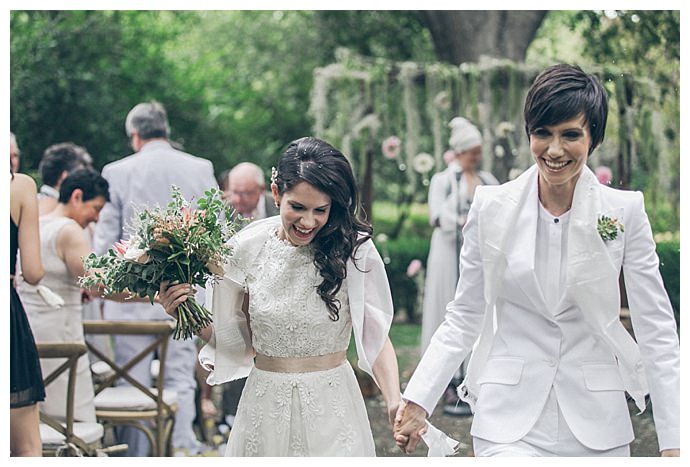 These glowing brides look ravishing on their wedding day, where they got married surrounded by lush flowers on a Los Angeles ranch. AJ's crisp, all-white bridal suit is an absolute dream, and we love the way she pinned a bright green succulent boutonniere to her suit jacket. | Photography by Gather West Photography
Ben and Joe's engagement outfits complement each other perfectly. With shades of lavender in Ben's suspenders and bow tie and Ben's striped purple tie and pale purple shirt, the grooms-to-be tied together their looks with brown leather belts and shoes, and they look as stylish as ever in Virginia's Blue Ridge Mountains. | Photography by Crystal Reyns Photography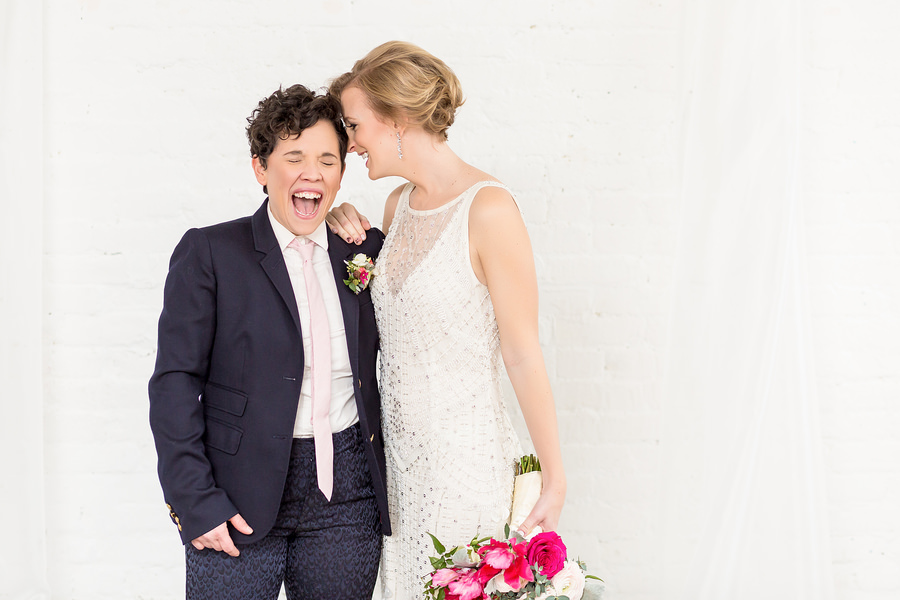 In this nautical-industrial inspiration shoot, this dapper bride donned a patterned navy pant and ticket-pocket jacket paired with a skinny pale pink tie. We love the way the subtle pattern in the tailored pants elevates this look for impeccable style. | Photography by Procopio Photography | Styling by Sincerely Pete Events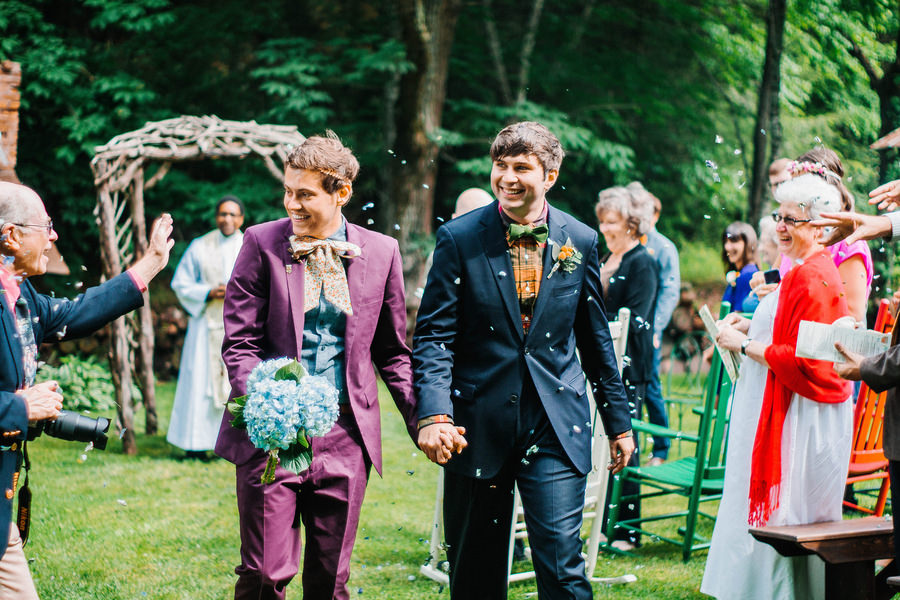 We can't get enough of these dapper gentlemen, who walked down the aisle in a maroon suit with an incredible oversized floral bow tie and a navy suit with a plaid shirt and maroon suspenders. We love grooms who aren't afraid of color, and their wedding-day style is definitely a favorite from the past year. | Photography by Kayla Coleman Photography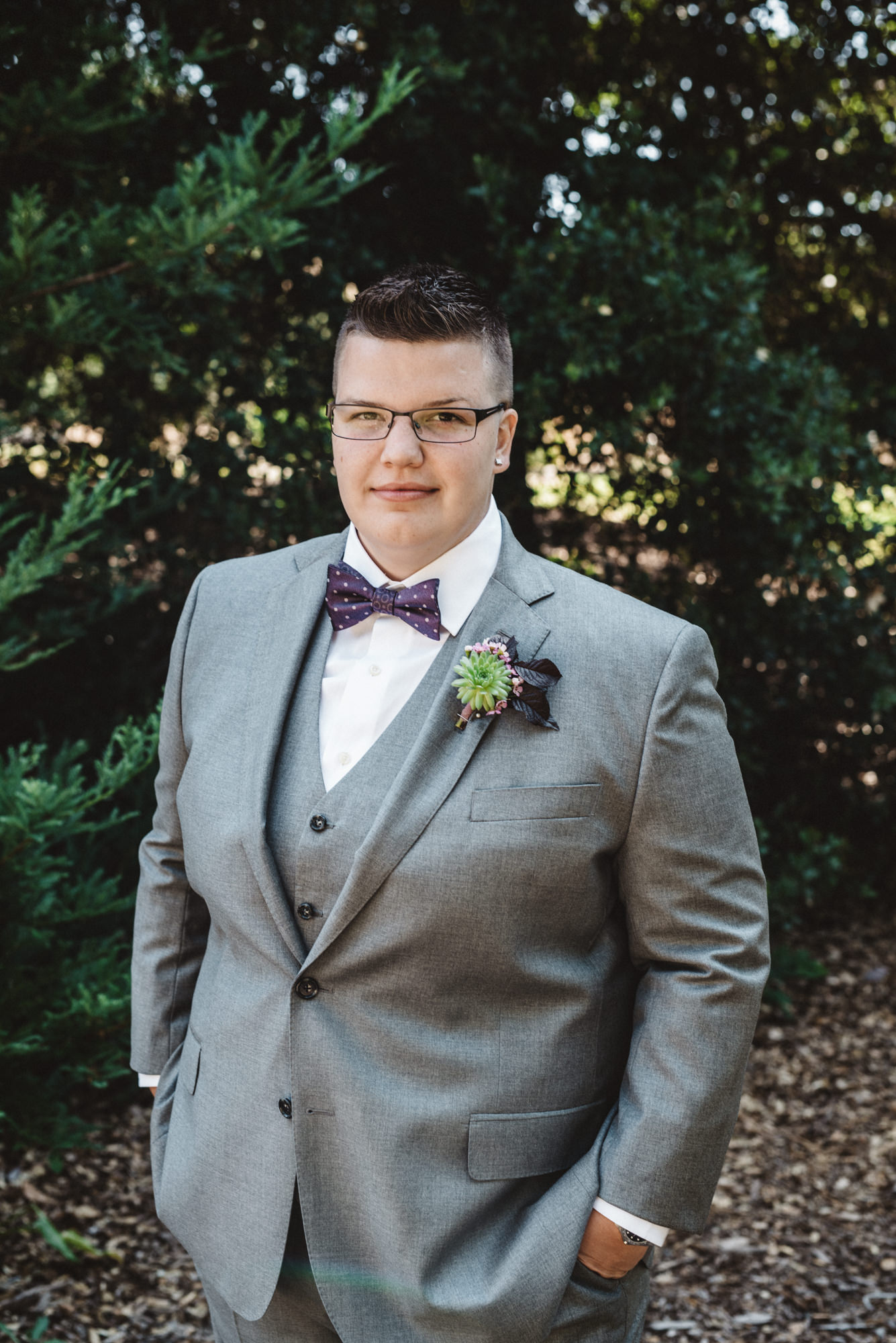 Michelle stuns in this custom three-piece suit from Saint Harridan in Oakland, a company who creates suits specifically for masculine women and transgender men. She married Sara in a beautiful backyard ceremony. | Photography by Cari Courtright Photography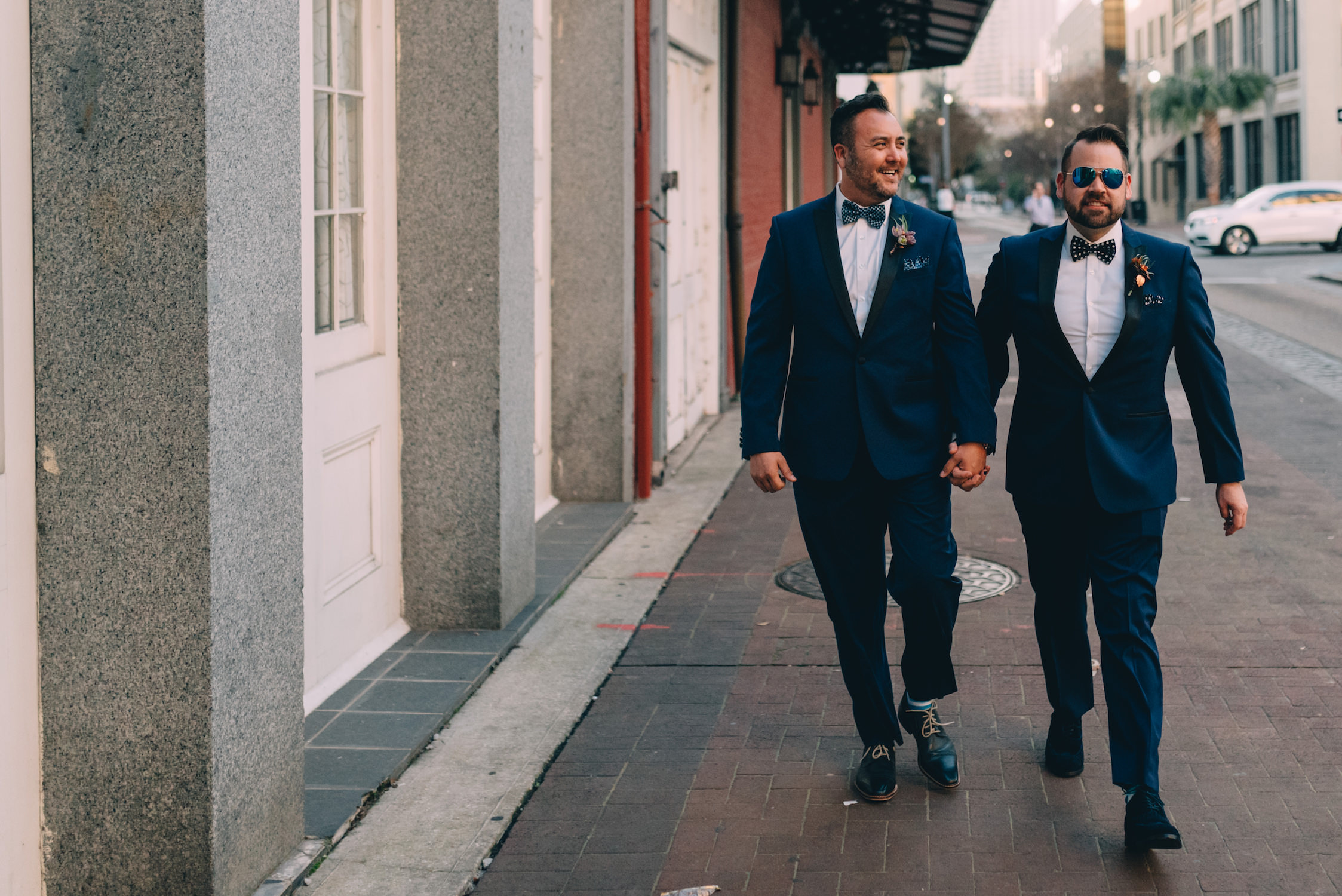 Brent and Herb look positively dashing in their matching navy blue tuxes from Calvin Klein and contrasting polka dot bowties. The grooms planned a dark, romantic wedding, where they wanted all their guests to feel sexy, but we think it's safe to say their style takes the cake. | Photography by Dark Roux Photography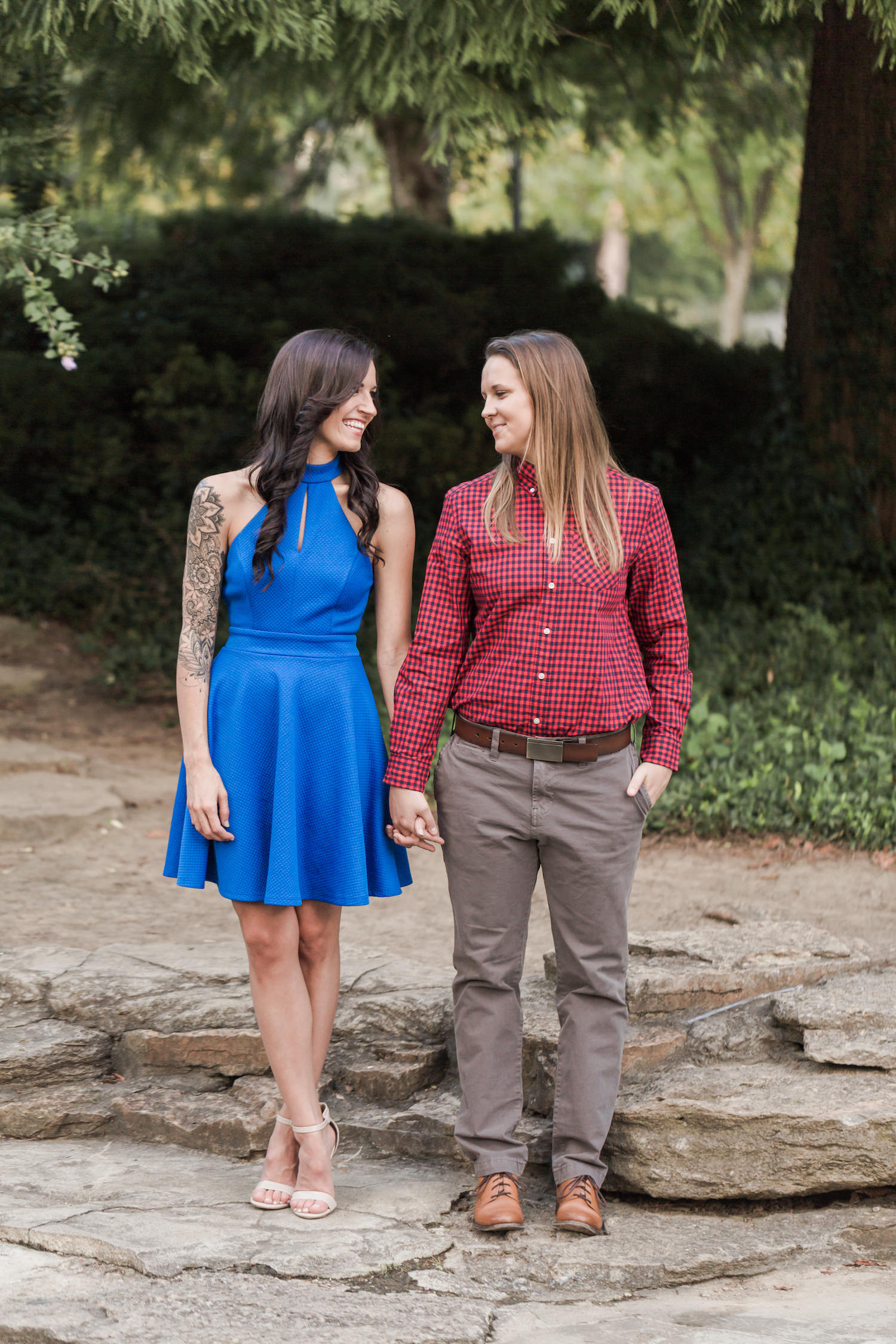 Paige and Bri didn't want to stray too far from their everyday style for their engagement shoot, proving this glowing couple has excellent fashion sense. We absolutely adore Paige's red checkered shirt as it contrasts against Bri's bright blue dress. Paige completed her look with taupe pants and a brown belt with a belt buckle and brown leather shoes. | Photography by Bethaney Danné Photography.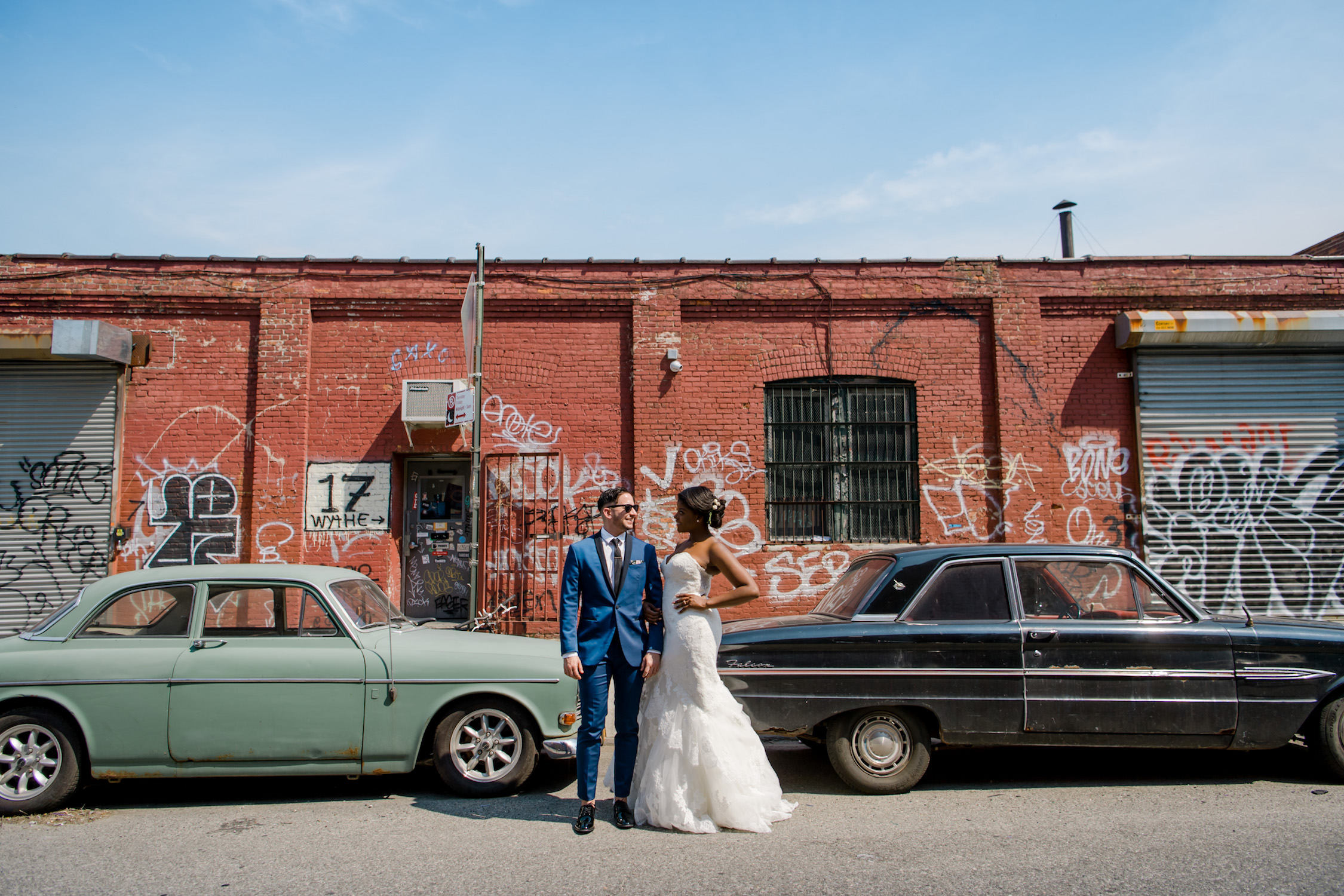 We can't get enough of J's impeccable wedding style. He wore a striking and well-tailored cobalt blue, suit-tux hybrid with a black tie and a silver tie bar to elevate the look. Attached to the black shawl lapel, J and his wedding party donned succulent boutonnieres, and to match the decor, J added a floral pocket square to complete the look. | Photography by Susan Shek Photography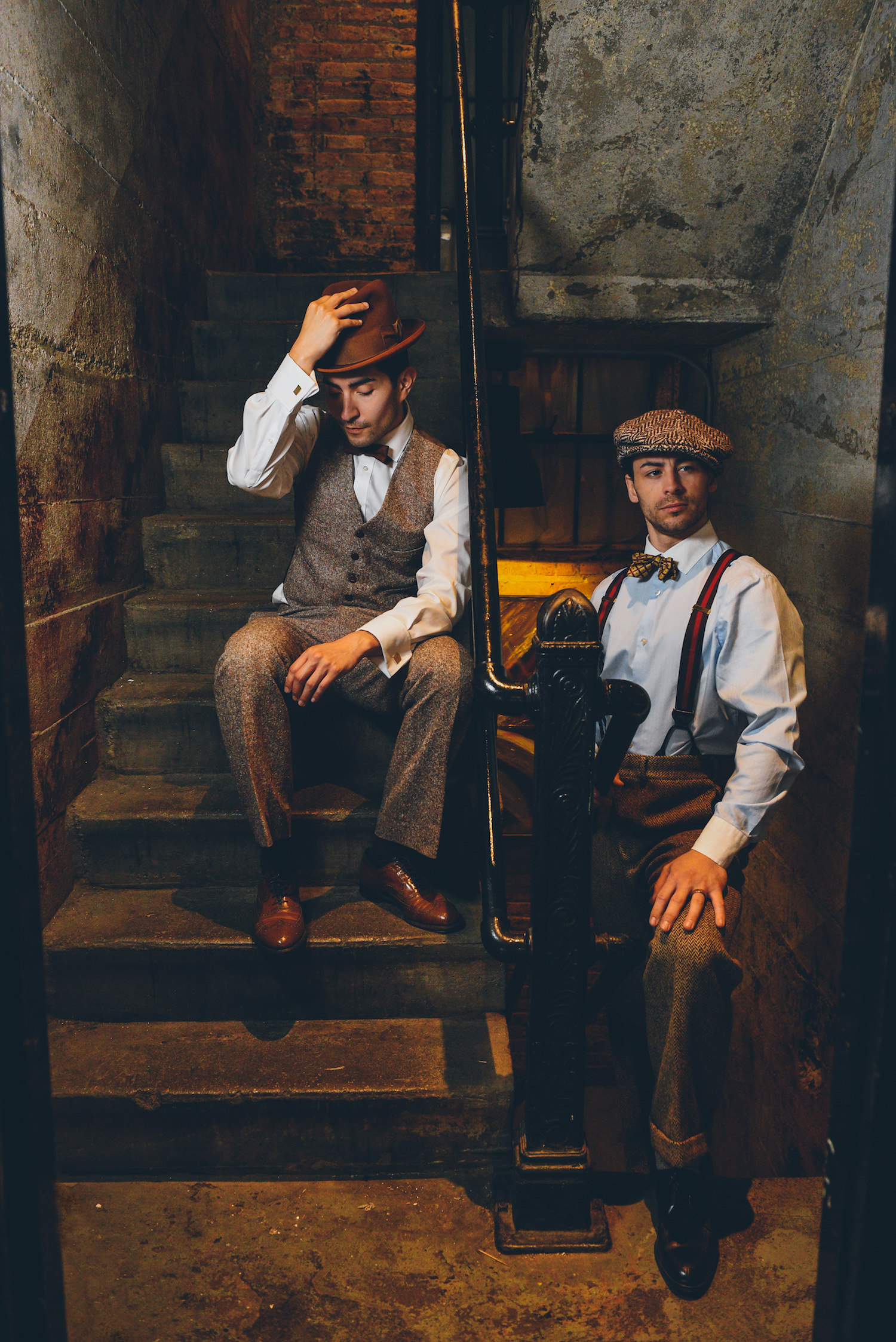 We are absolutely loving the vintage style in this styled shoot inspired by Bonnie and Clyde but with a modern, equality-minded twist. Tweed suits and yellow-patterned bow ties paired with vintage hats, create a showstopping look that never goes out of style. | Photography by Ed & Aileen Photography