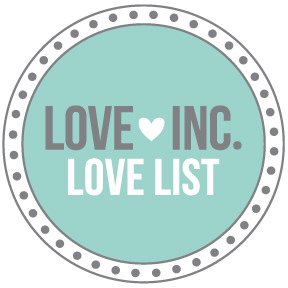 Yep, we're still celebrating. (Have you entered our first giveaway yet? It's a doozy!)
We have another surprise up our sleeves and this one is for all of you equality-minded wedding vendors out there. In honor of our first birthday, we are offering a whopping 50 percent discount from now until October 31 for a year-long basic regional membership to our Love List. (Yes, we know that's crazy … we had mimosas for our birthday brunch this morning.) 
The Love List is a curated collection of the industry's top talents who celebrate love of all kinds and have earned the stamp of equality-approval by our team. What's great about being a Love Lister is that readers (i.e. your potential clients) can feel confident when working with any vendor, as we have personally reviewed each company featured and confirmed their commitment to working with both straight and same-sex couples. Basically, they know that they don't have to worry about the awkward "So, there are two brides … is that okay?" conversation. And that's awesome. Oh, and we do fun stuff, too.
The Love List is more than just an elite advertising space … it's a chic wedding guidebook for those who want to work exclusively with equality-minded vendors.
And if you're already a Love Lister, don't think we're excluding you! If you email us before the October 31, you can tack on an additional year to your listing at the discounted price.
So, wanna hear more and take advantage of that crazy discount? Email our team at [email protected] and let's make magic happen.