Lush greenery-driven florals, a medley of Pinterest-perfect DIY details and a happily ever after that was nearly ten years in the making are just a few components of AJ and Annie's inspiration-filled wedding that took place at Orcutt Ranch in Los Angeles, captured by Gather West Photography.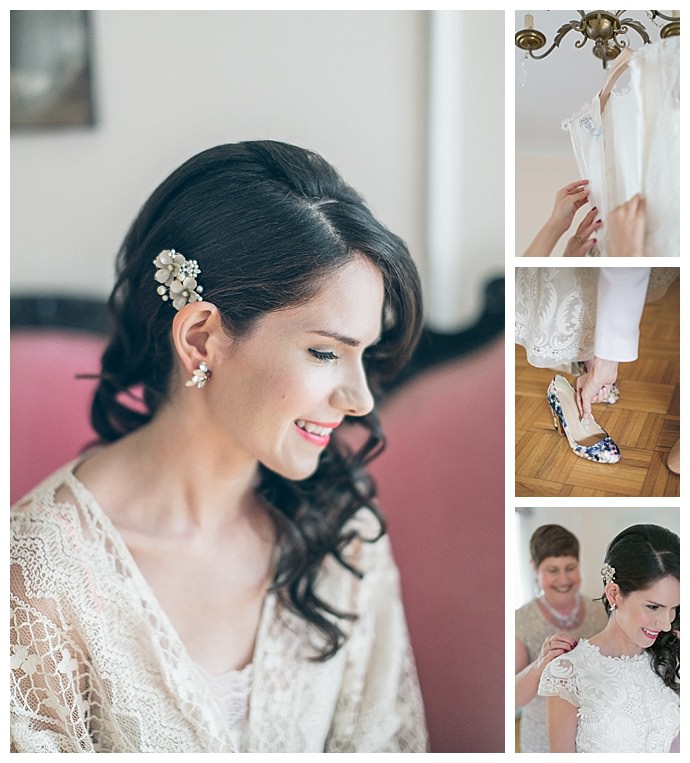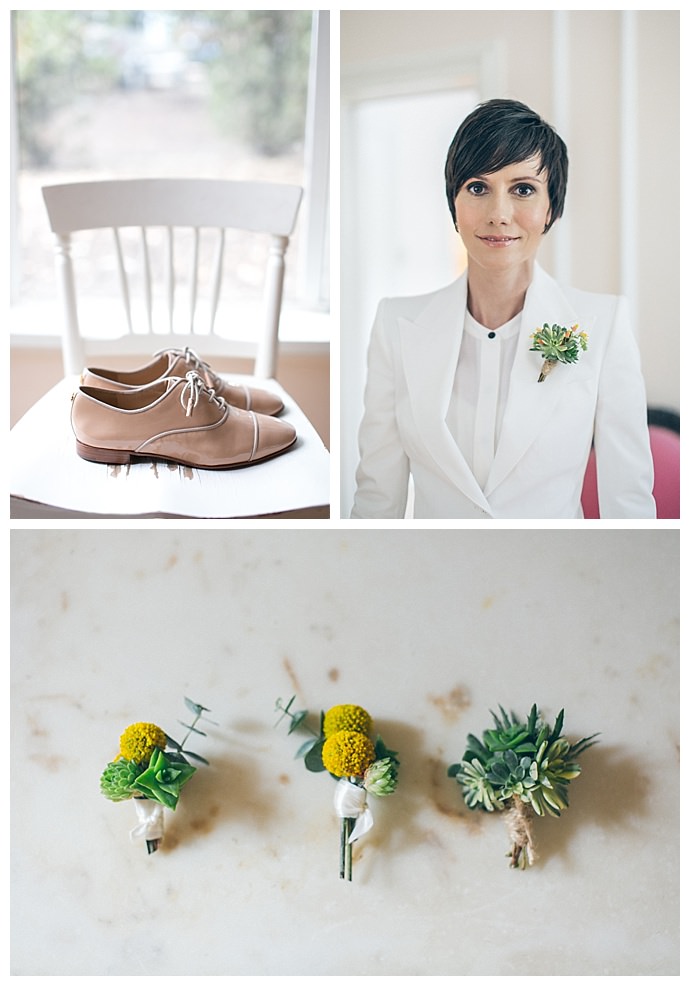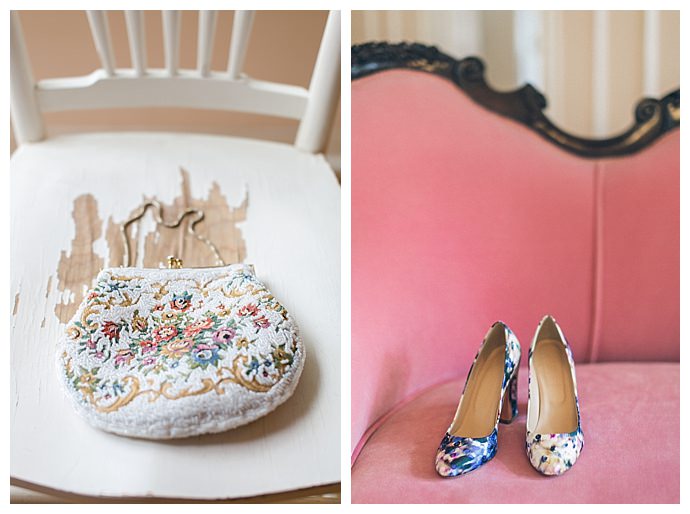 The Love Story
The future wives met while filming on location for a movie. "At the time, same sex marriage was far from being legal, and as the years went on, our hopes of getting married in front of our family and friends started to fade. But our love didn't," explains AJ
Seven years into their love story, AJ decided to propose. "What we didn't expect was same-sex marriage passing just months later and the outpouring of calls we received from family and friends asking, 'when's the big day?' Yikes! The pressure was on!"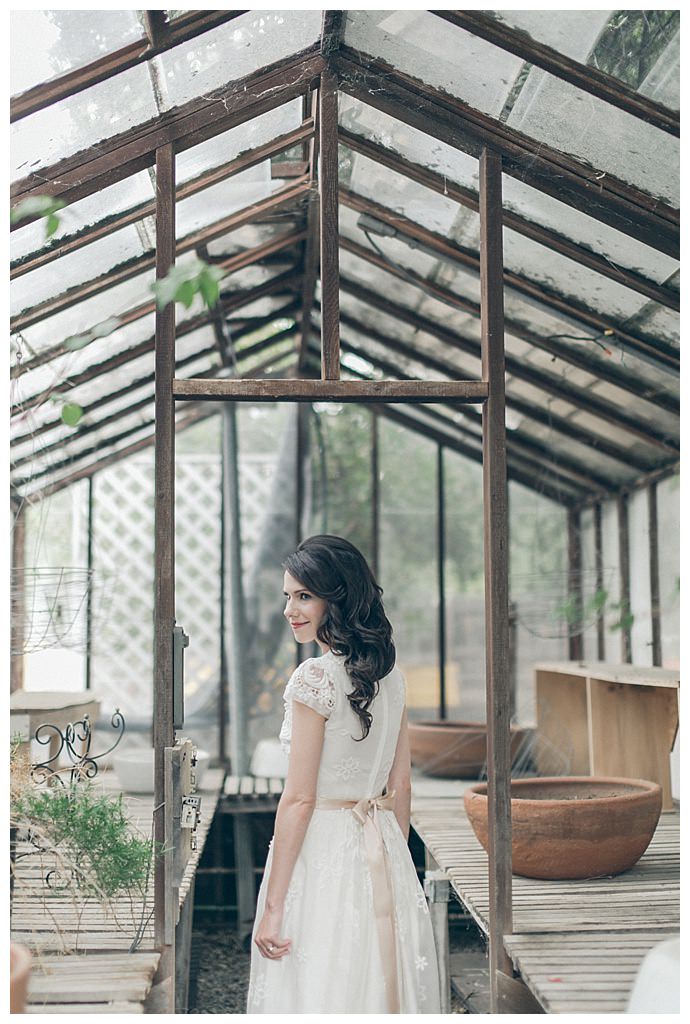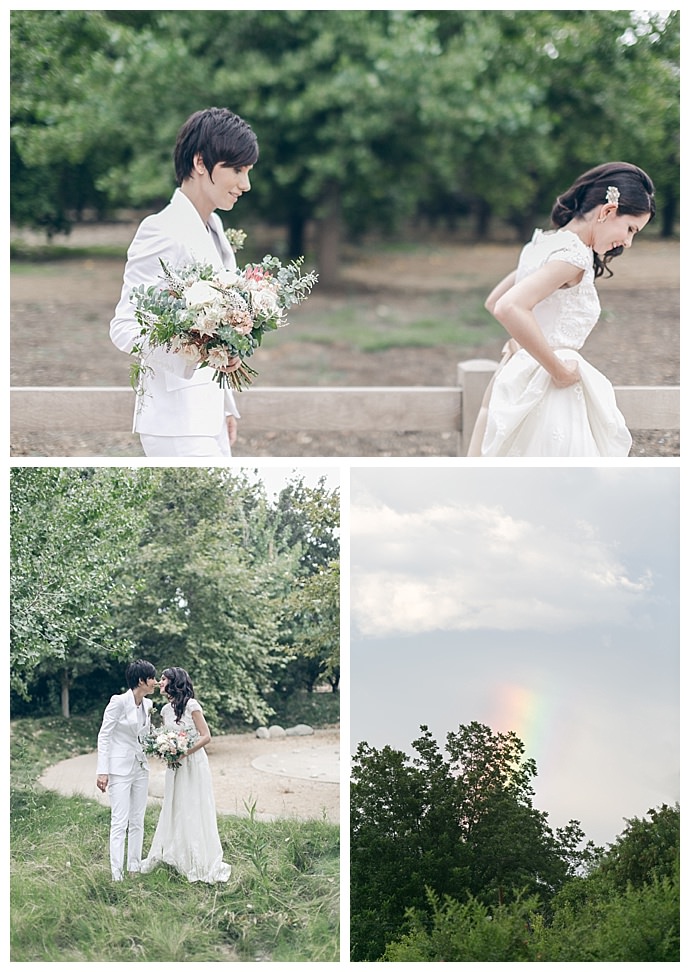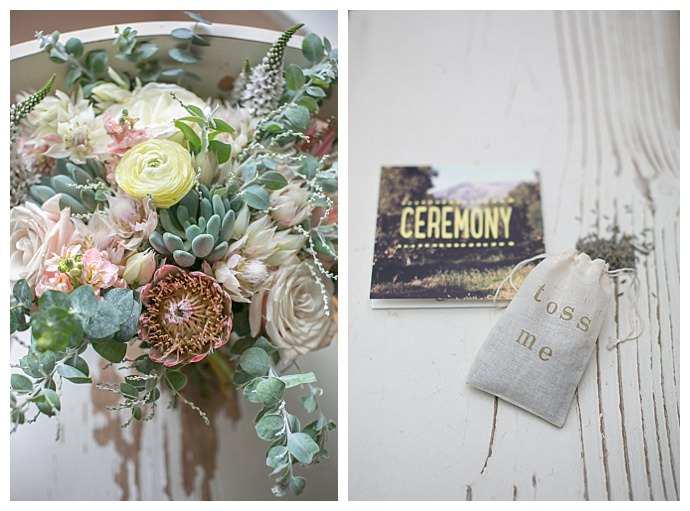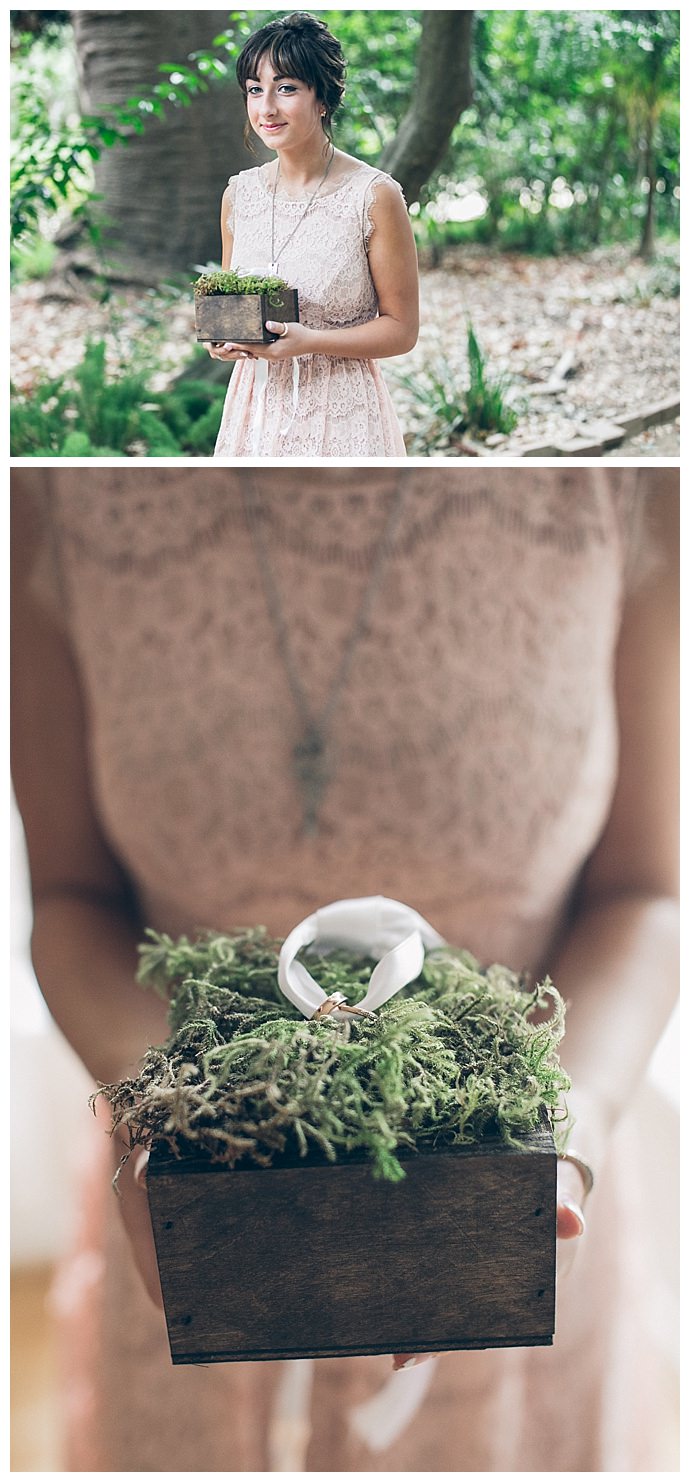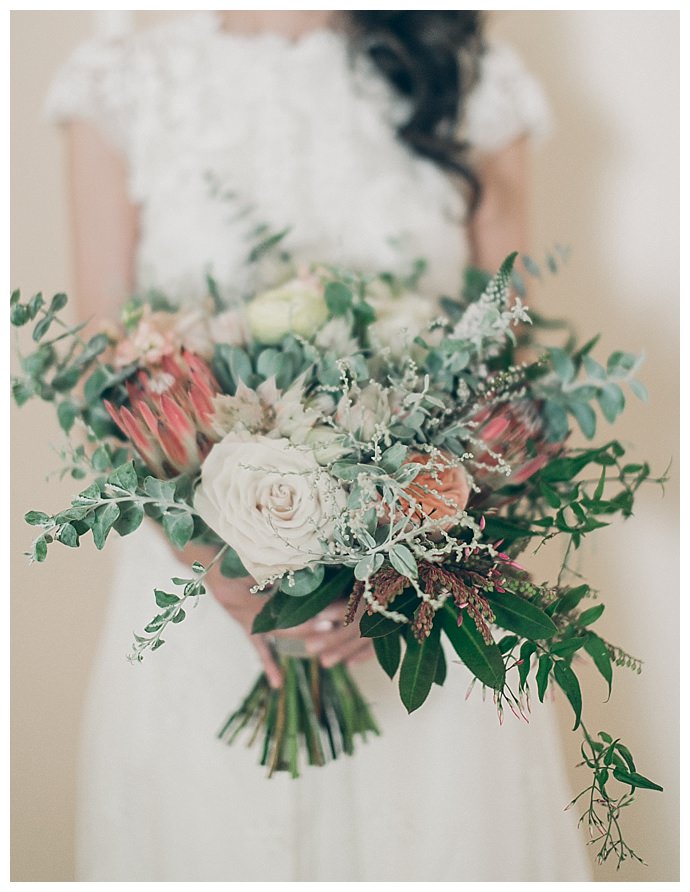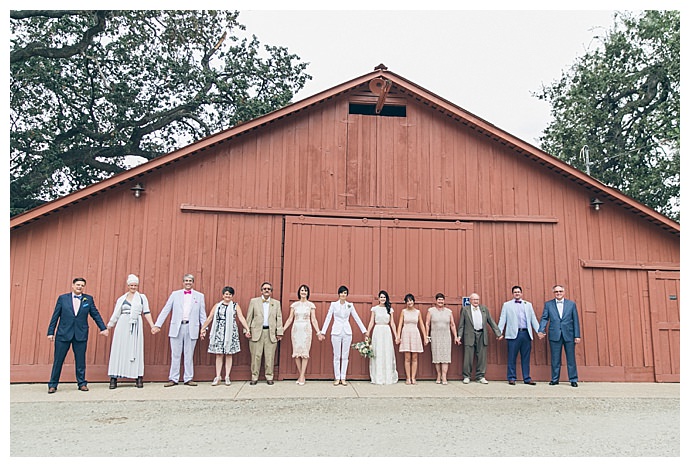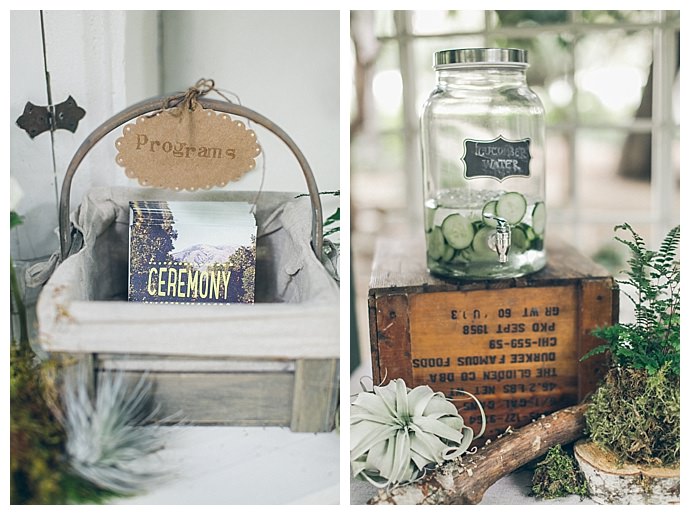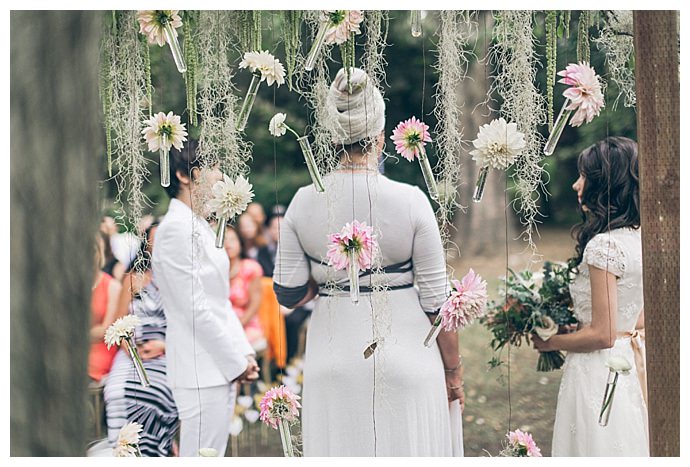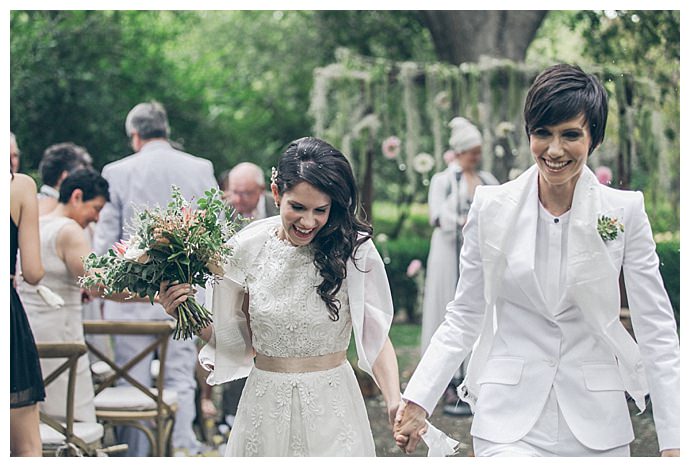 The Details
In the months leading up to their wedding day, Annie worked her crafting magic to create the details, from the invitation and ceremony program designs to hand-stamped lavender satchels and glitter gold signage. "Granted, the DIY projects didn't always go so smoothly. To this day there's still disco shrubs in our backyard covered in gold paint!" laughs AJ.
They worked closely with Lavender Grey Events to bring a celebration to life that was a combination of the things they love most — creative design, communal atmosphere and culinary deliciousness. "We eat organic and love farm-to-table so Heirloom was a definite to create a foodie's paradise complete with a crostini station."
While sipping lavender whiskey sours and nibbling on pickled everything, their guests then segued to a rustic family style dinner offering 24-hour braised short rib, halibut with fennel, and beet ravioli. The Little Branch made the blank canvas space come alive with cascading moss, terrarium centerpieces and a wild, organic bouquet. "It's rare that life feels magical, but it did that day," says AJ.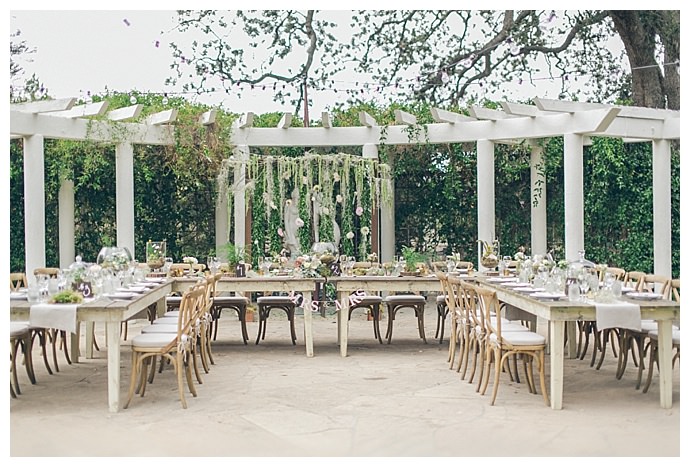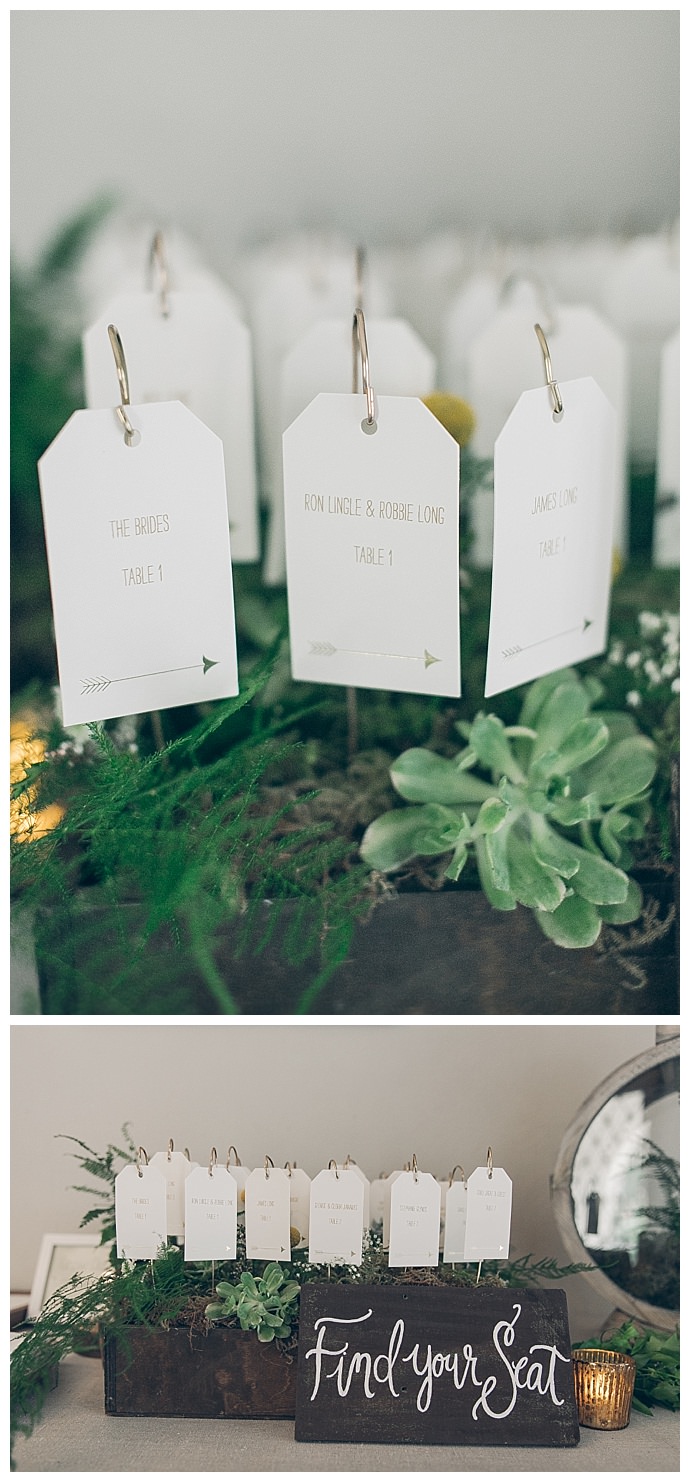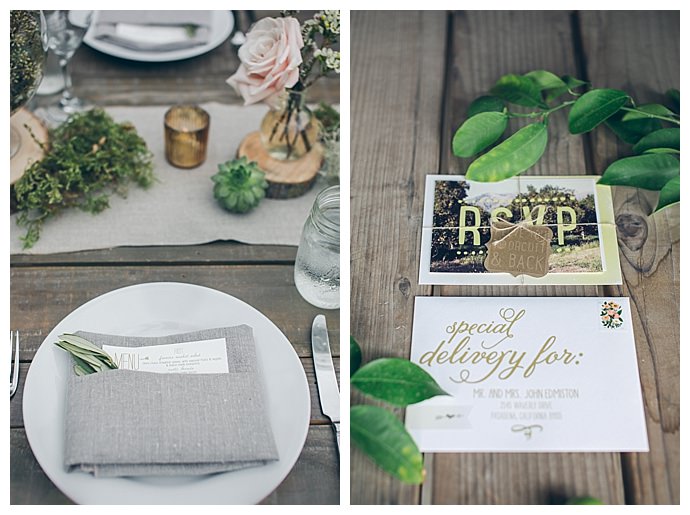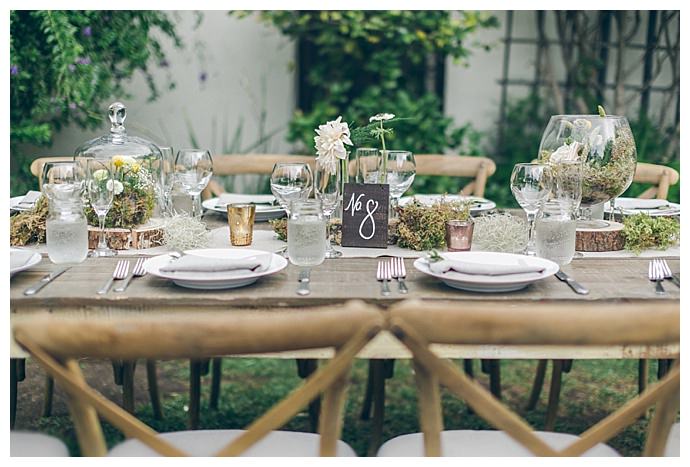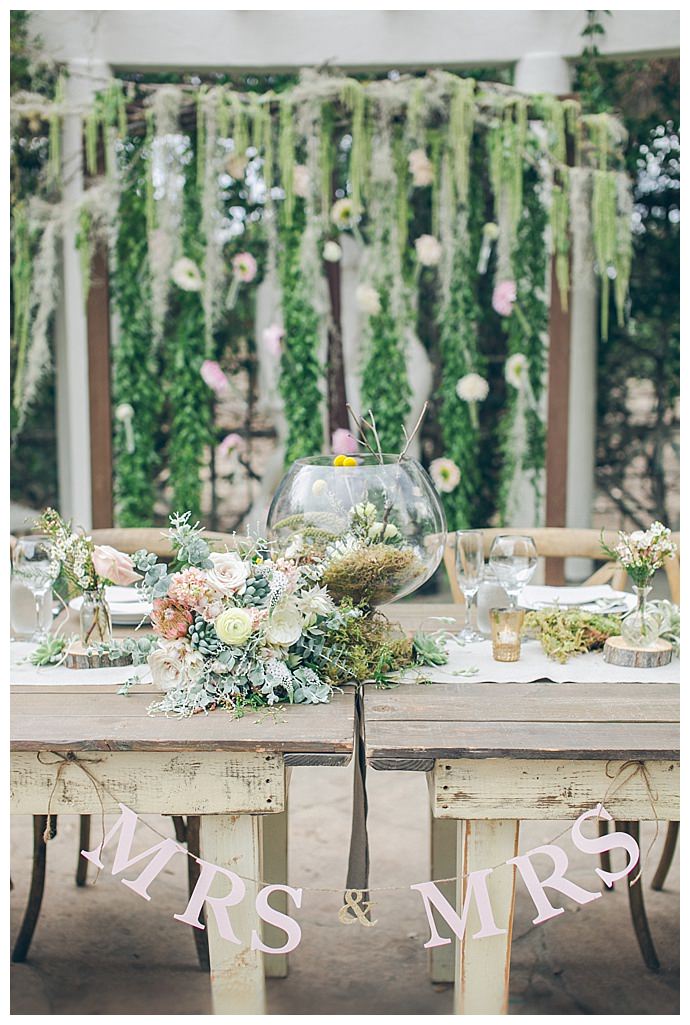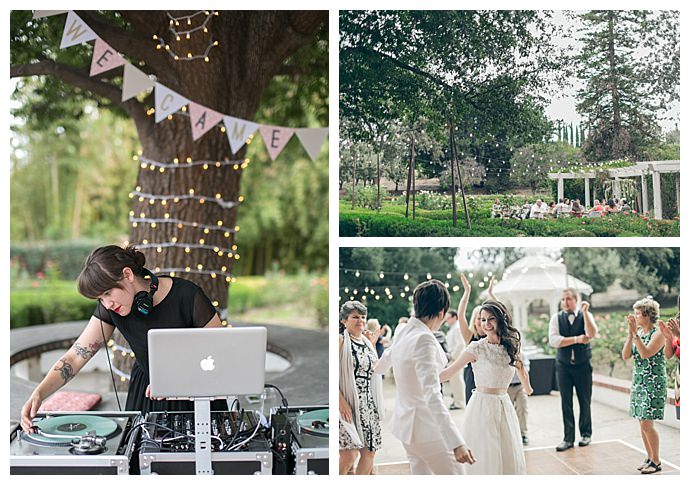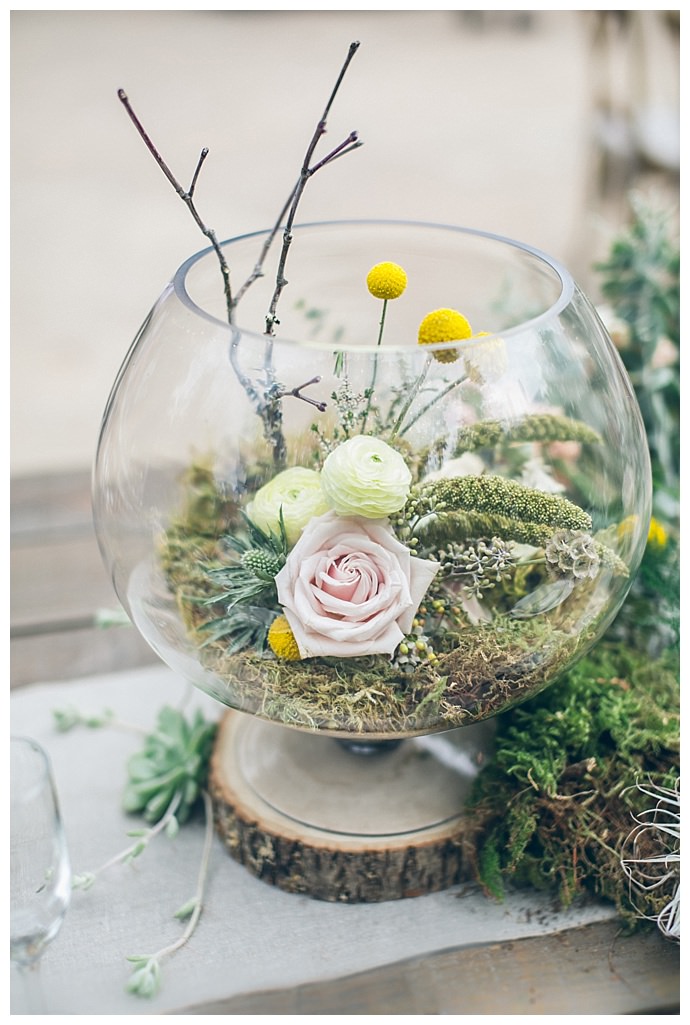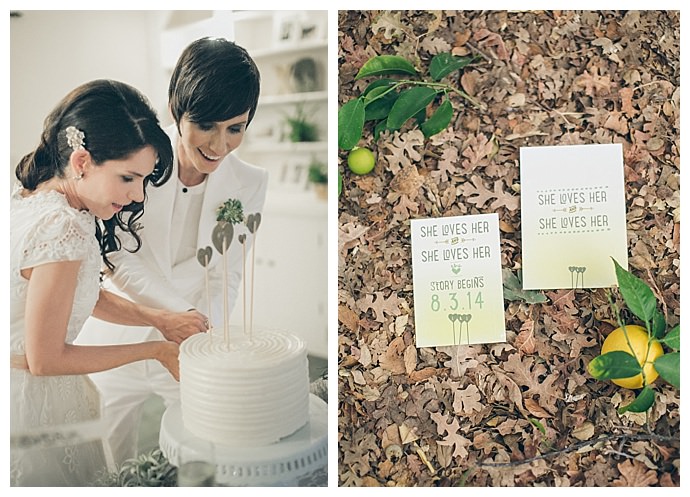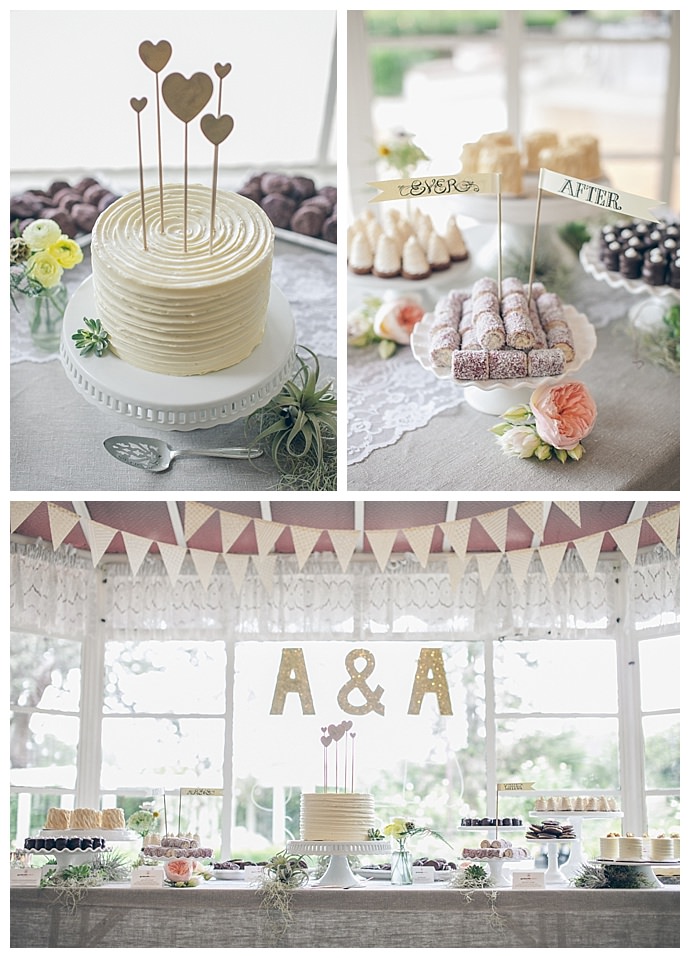 Team of Talents
Photography: Gather West
Venue: Orcutt Ranch
Floral Design: The Little Branch
Event Planning: Lavender Grey Events
Catering: Heirloom LA
Cake Design: Cake Monkey Bakery
Makeup: Brittany Leslie MUA
Mixology: Sunseri's Bartending
Rentals: Town & Country Event Rentals