You never know where you might meet the person you're going to spend the rest of your life with, and in today's day and age, you never know when that person is just on the other side of your phone. For Sarah and Nicole, an unexpected coffee date turned into something everlasting, a loving connection that is so beautifully captured in their engagement photos by Lissa Ryan Photography. At the Kennedy Center in Washington D.C., a serene backdrop provided the perfect canvas for the stylish couple to showcase only the beginning of their happily ever after.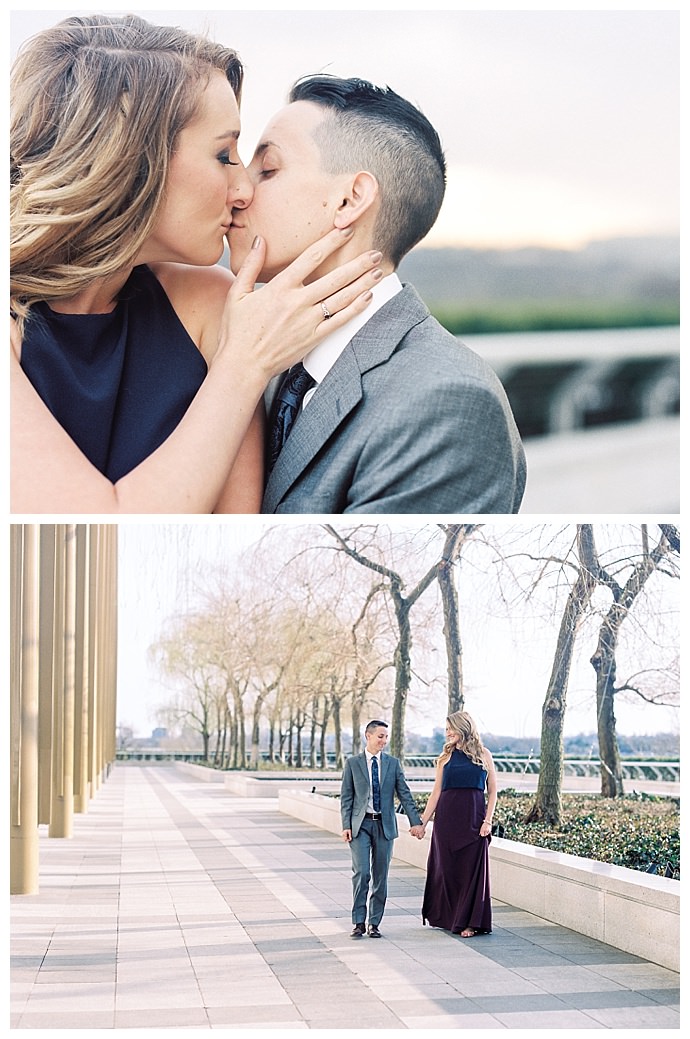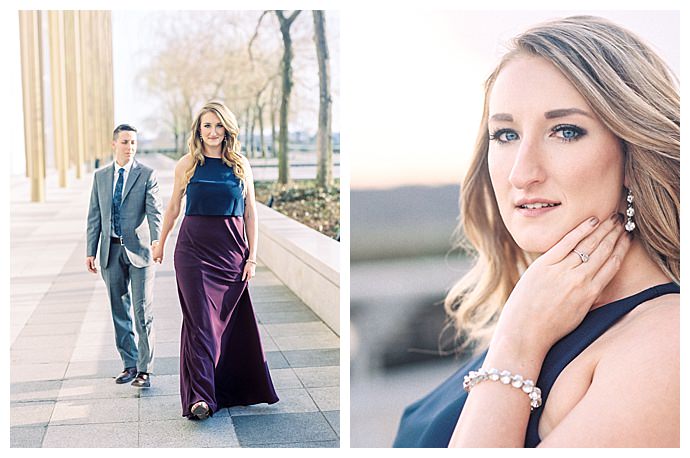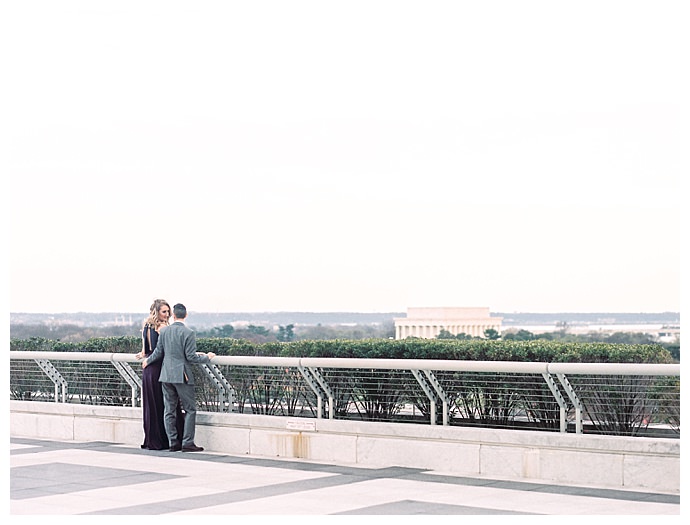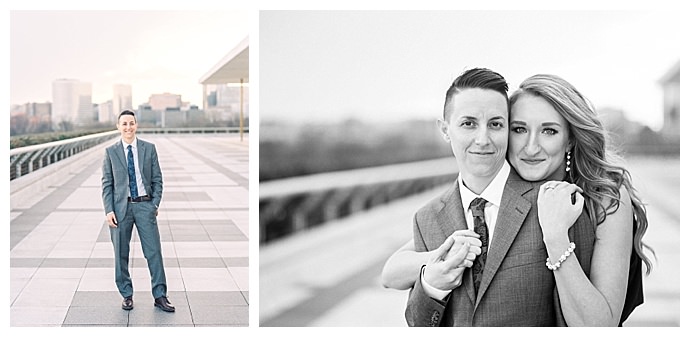 The Love Story
Nicole and Sarah first matched on a Sunday afternoon after they both swiped right. Expecting another routine Tinder date, they met for coffee at Tryst in the D.C. neighborhood Adams Morgan on Wednesday. Looking back on that afternoon nearly two years ago, Sarah still remembers the feeling that coursed through her when Nicole touched her arm before they crossed the street. Nicole remembers the feeling of her lips on Sarah's cheek as she said goodbye after walking Sarah to her car. This wasn't just another Tinder date.
The next night, Sarah, who owns Sincerely Pete Events, invited Nicole to be her guest at a VIP art show opening she was hosting. And then on Friday, they showed up hand-in-hand to the birthday party of their now mutual friend, Louisa, who will officiate their wedding in Italy this month. "We spent every day together after that," Sarah says. In no time at all, Sarah knew she had found the one she was going to marry. "A few weeks after we started dating, we went to visit my parents and childhood best friend for her son's birthday. It felt so right having her around. It has always felt easy to love Nicole."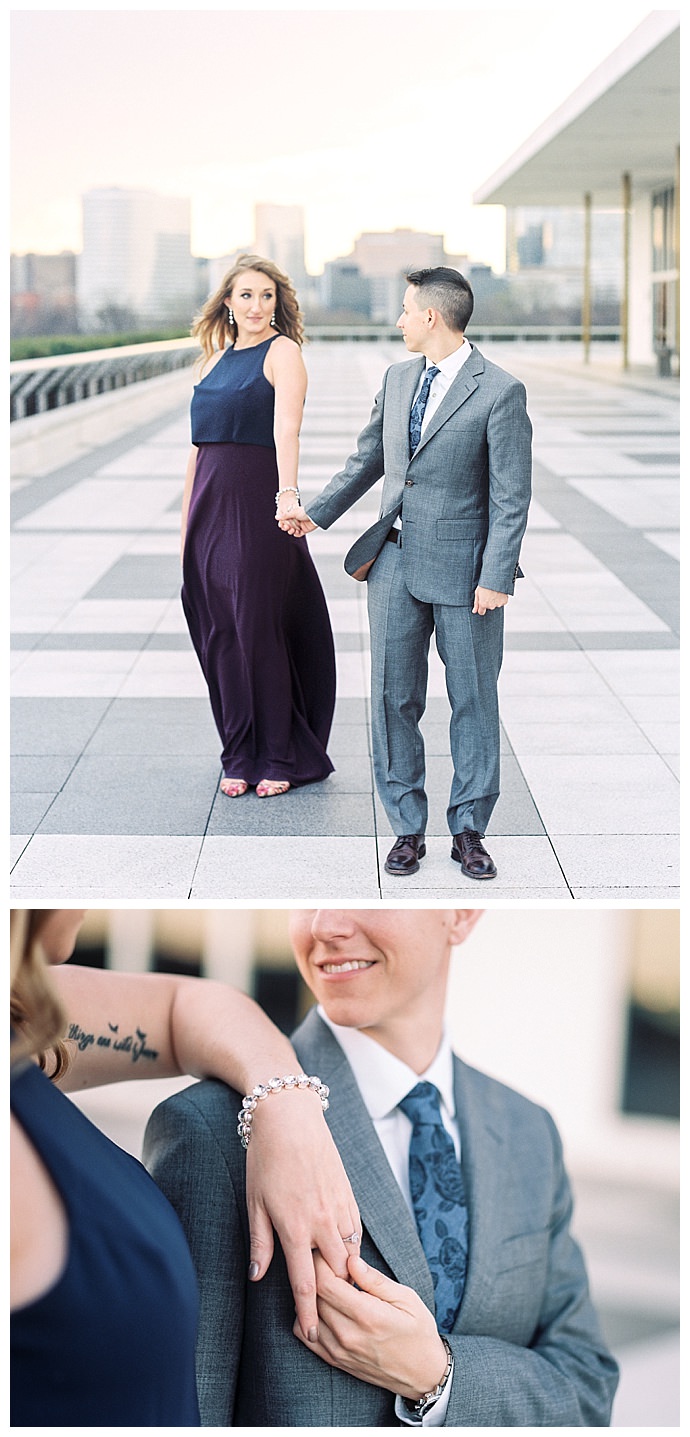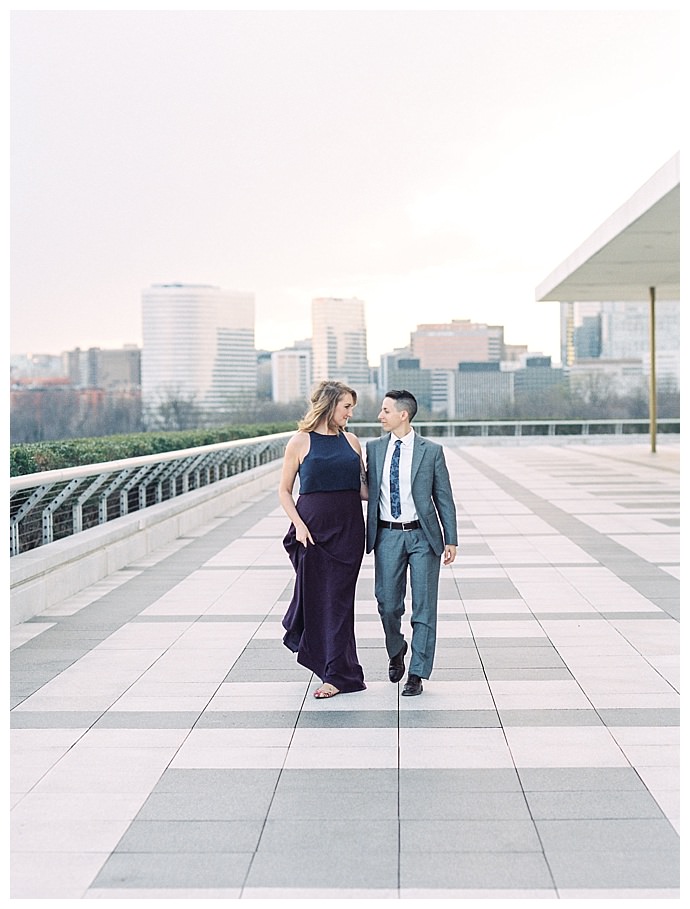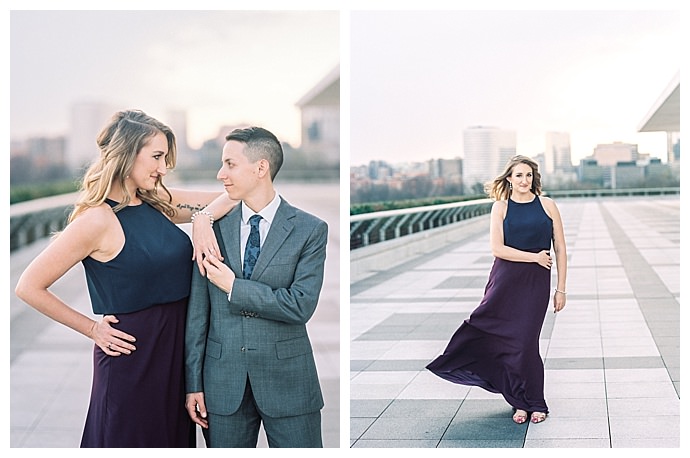 The Proposal
With two very hectic schedules, date nights for Sarah and Nicole are often hard to come by. "As a wedding planner, I like having plans in advance," Sarah says. "We realized we each had a free night a few weeks in the future, and Nicole said she'd plan it — not strange since I often reach my decision-making capacity." It was a beautiful evening, and they had arrived in Georgetown early for dinner. Just up the street from where they parked was Dumbarton Gardens, a gorgeous park that they had always talked about visiting but had yet to visit. "We got to the garden but couldn't find the entrance," Sarah says. She decided to Google it, even after Nicole insisted it wasn't necessary. But Sarah quickly typed away on her phone anyway, soon discovering that the entrance was located on Lovers Lane. "How cute is that?" she exclaimed. "We have to find it now!"
When they finally found the entrance and began walking down Lovers Lane, Nicole started telling Sarah all the reasons why she loved her and then got down on one knee and asked Sarah to marry her. "I responded by saying "oh my god" so many times that Nicole had to ask me again if I was going to say yes," Sarah says.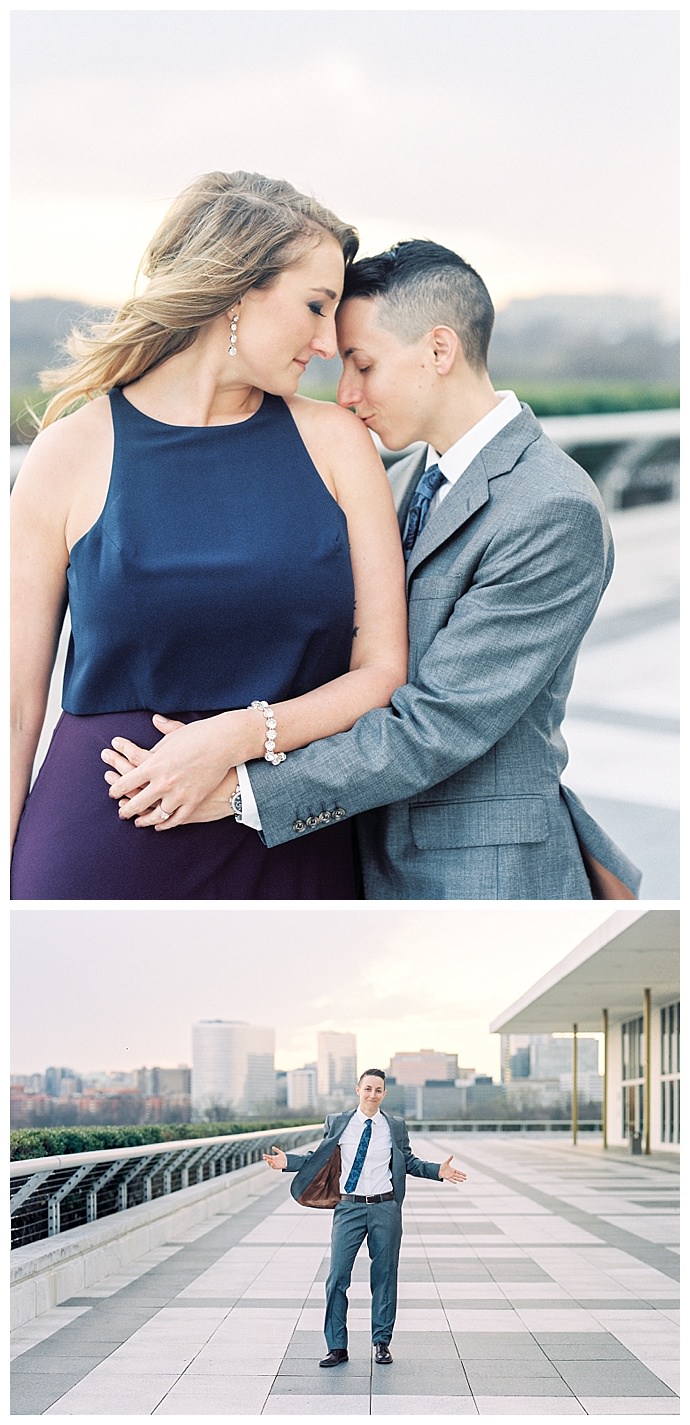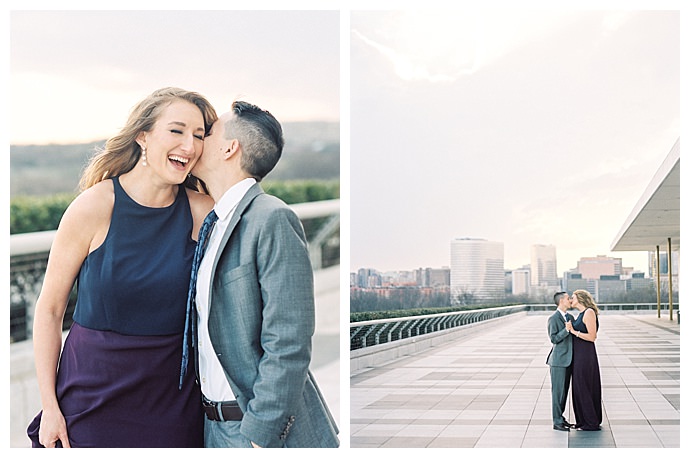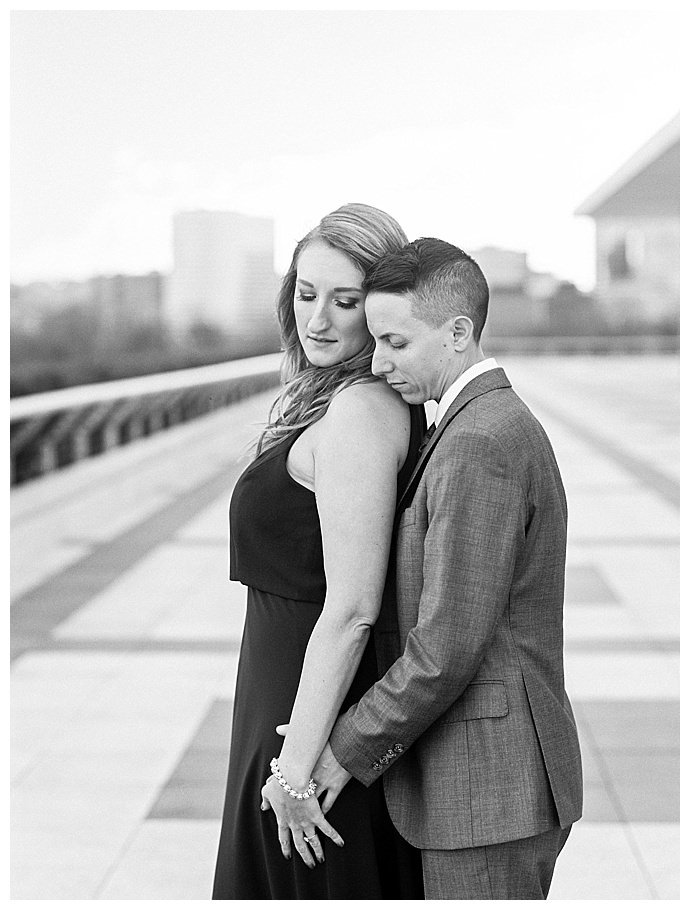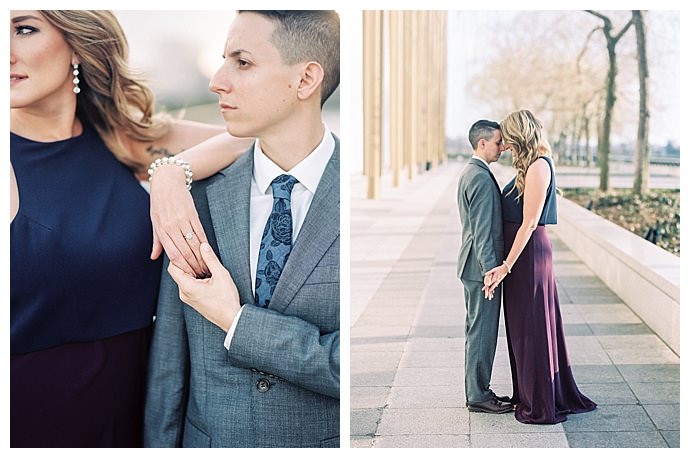 The Wedding Date: September 22, 2016