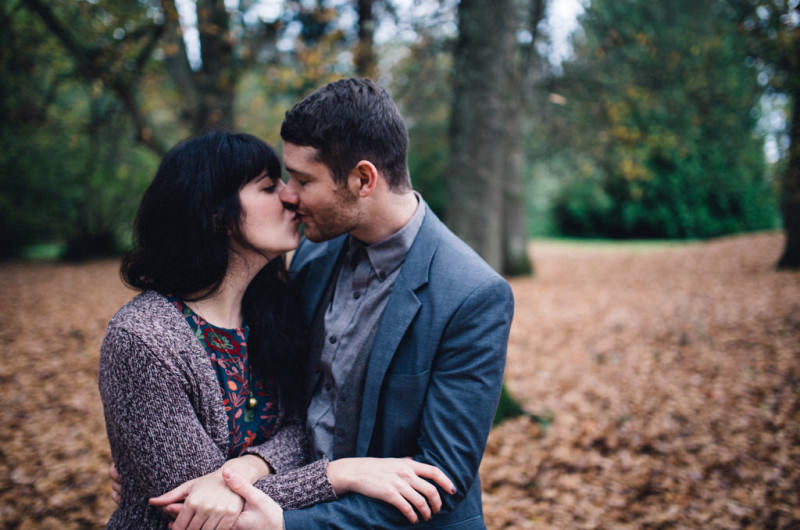 Brittany and Sean's Woodland Adventure Engagement Shoot
On the edge of the Puget Sound, just a short walk from their home in Seattle, Brittany and Sean ventured through the towering trees and lush forestation of Lincoln Park for a rainy and romantic engagement shoot. Julia Kinnunen Photography captured this stylish couple where they often spend time together walking their dog. This heartwarmingly candid engagement session follows a proposal story that elicits laughter every time they tell it, and it's only fitting that they chose a serene outdoor setting after Sean's plan for a proposal with a view didn't quite pan out the way he had hoped.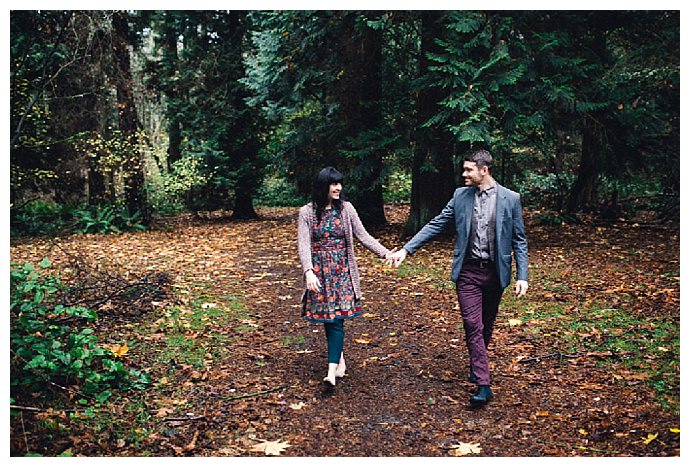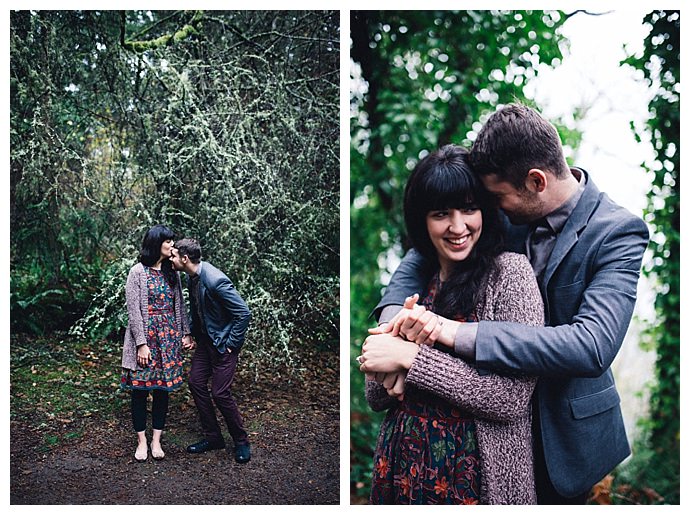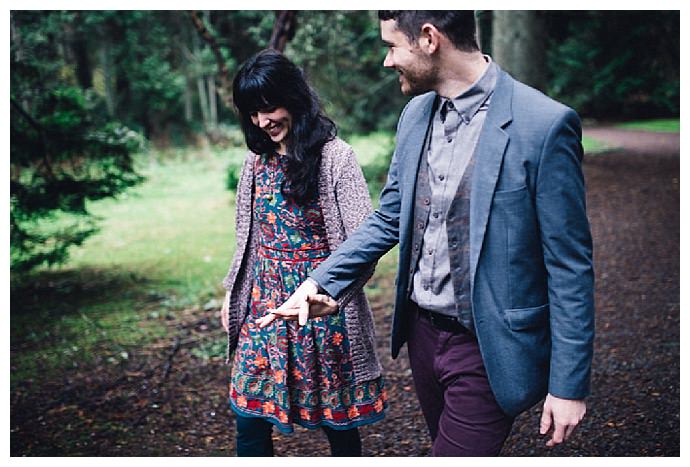 The Love Story
Brittany and Sean's individual intrigue caused them to sign up for the same class in college — a course dedicated to apocalyptic literature. For both of them, the class was an elective, and out of 400 seats, they ended up sitting in the same row. But it wasn't until after the class was over that they connected on Facebook through mutual friends, sparking a close friendship that quickly blossomed into the realization that they had found something extra special in each other. "We knew from the moment we became friends that we wanted to be friends forever," Brittany says. "And the deep and sacred romance that came after confirmed that we were with the person we each needed and wanted."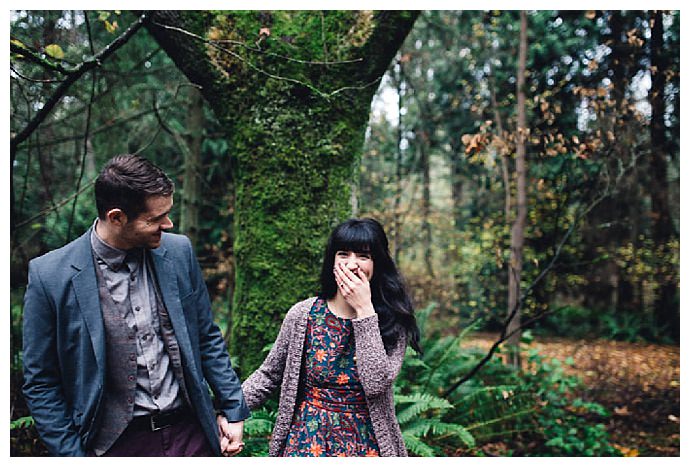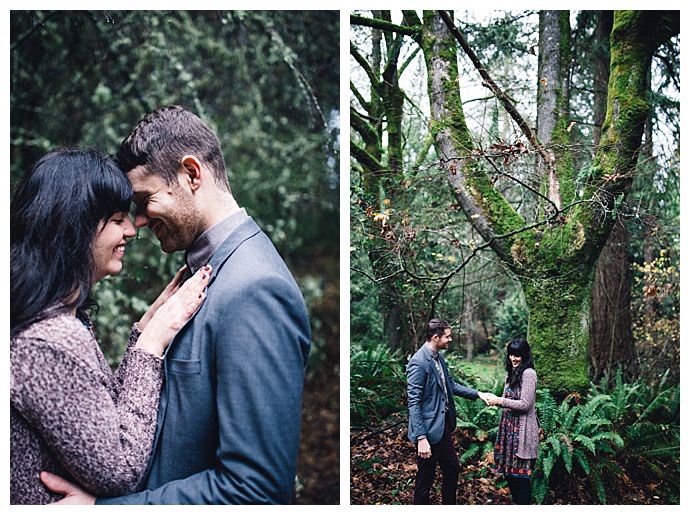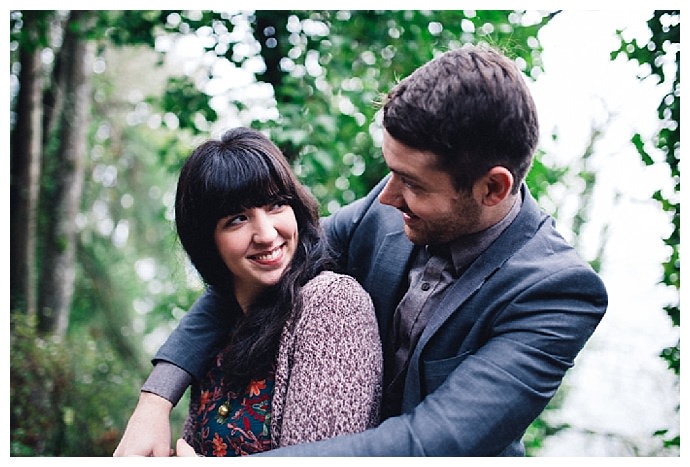 The Proposal
Brittany and Sean were living in New Jersey where frigid winters often bring large snowstorms, but Brittany had just accepted a new job in Seattle, and they were planning to trade snow in for rain as they packed up to head West. About a month before the big move, it was the day before Valentine's day and four years after Brittany and Sean had fallen in love. Sean suggested they spend a weekend in the Berkshire Valley where his parents live for one last hike. But when they arrived, it was clear that the area had received double the amount of snowfall, and Brittany wasn't thrilled about the idea of trekking through mounds of snow. But Sean was adamant that they continue on, as he had plans for when they reached the top where breathtaking views awaited them. With a little help from some duct tape, Sean sealed any areas in Brittany's jacket and pants where snow could seep through, and they carried on.
But only moments later, Brittany slipped on a sheet of ice, and although she wasn't hurt, it was her breaking point. She threw her hands up in the air and turned back toward the house, and Sean followed her, watching her tear off her snow-covered clothes in the kitchen as she lectured Sean on his stubbornness. And then there, in the middle of the kitchen and in the middle of Brittany's rant, Sean got down on one knee and pulled out a ring box. He was grinning from ear to ear, endearingly laughing at Brittany when he said: "You're right. That was a terrible idea. But at the top I was going to ask you this question, but here will do just fine. Will you marry me?" Brittany was bewildered but enthusiastically said yes, and then the newly engaged couple had quite a story to share with their families that evening over dinner, which Sean had arranged at their favorite restaurant as a surprise.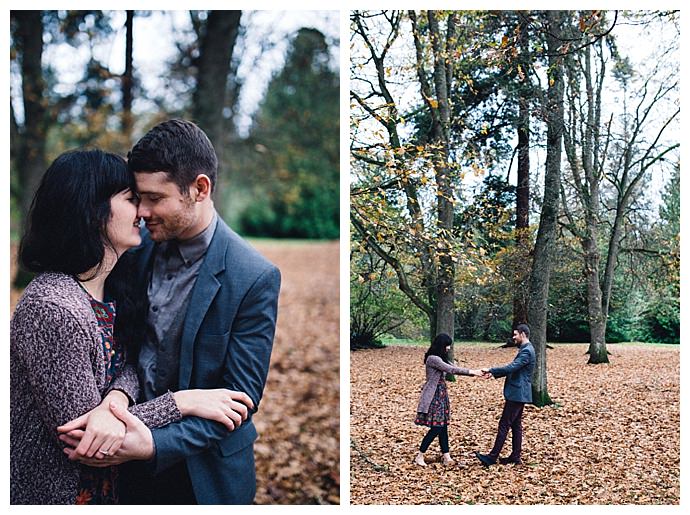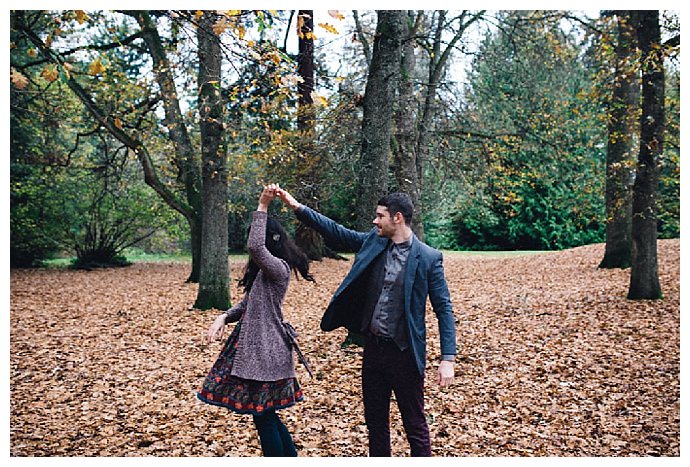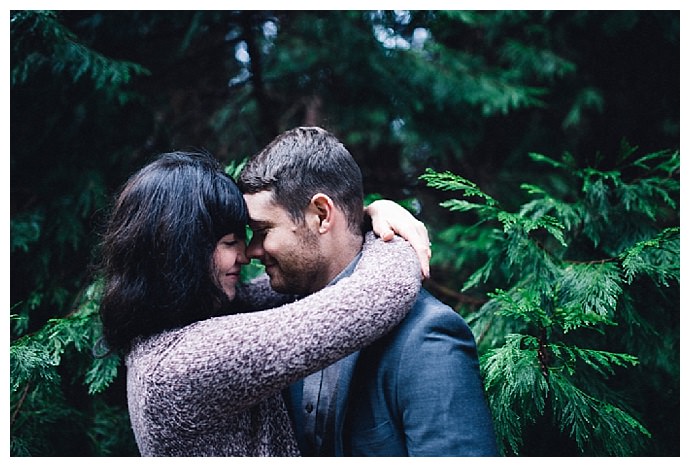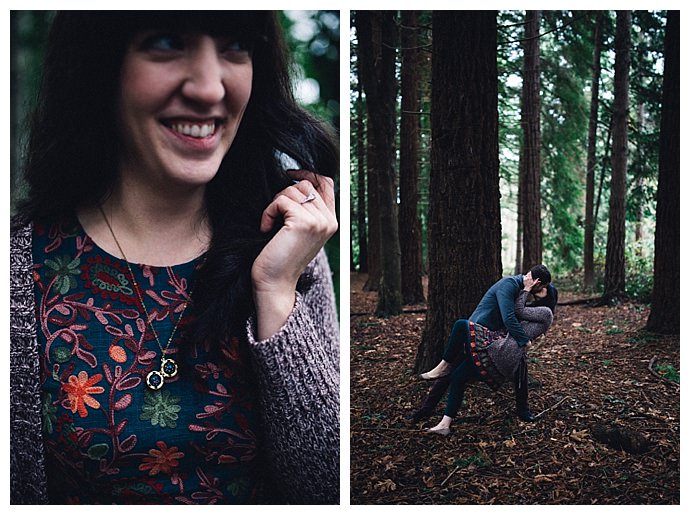 The Ring
"Sean bought a ring from a special shop in New York City called Pippin," Brittany says. "They specialize in antique rings. It's a pretty timeless piece, handmade from the 1910s with a z-cut diamond and intricate floral filigree. It's made of platinum, and it's literally one of a kind."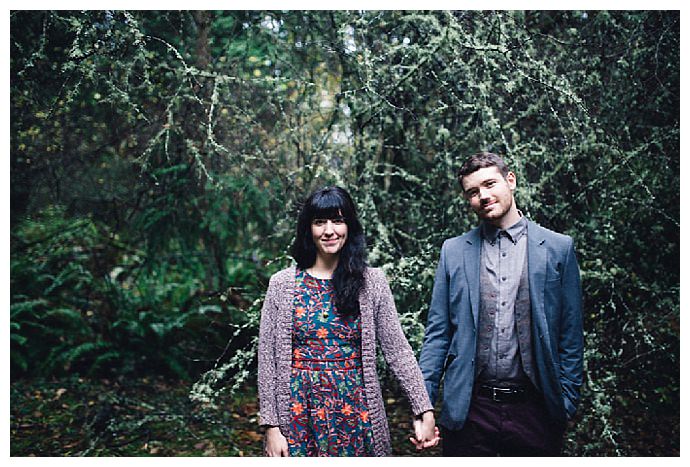 The Wedding Date: August 5, 2017