There's something about the idea of riding in a canoe with someone you love that feels like a fairy tale — paddling through the calm water, staring into each other's eyes, working together to propel the boat forward. It's even better when you get to celebrate your new engagement doing an activity that you love to do together. Laura Kelly Photography captured Peter and Katrina as they paddled through Dow's Lake in Ontario for this gorgeous and fun engagement shoot. We're loving everything about these pictures, from Katrina's adorable dress that matches the canoe she used to play in when she was younger to the way Peter looks at her when she's in his arms.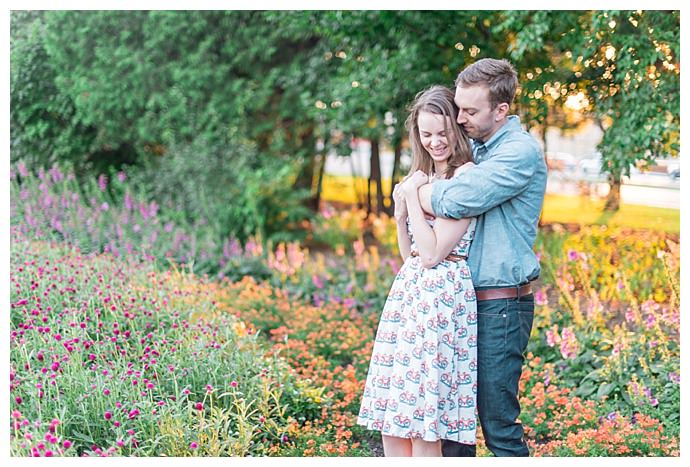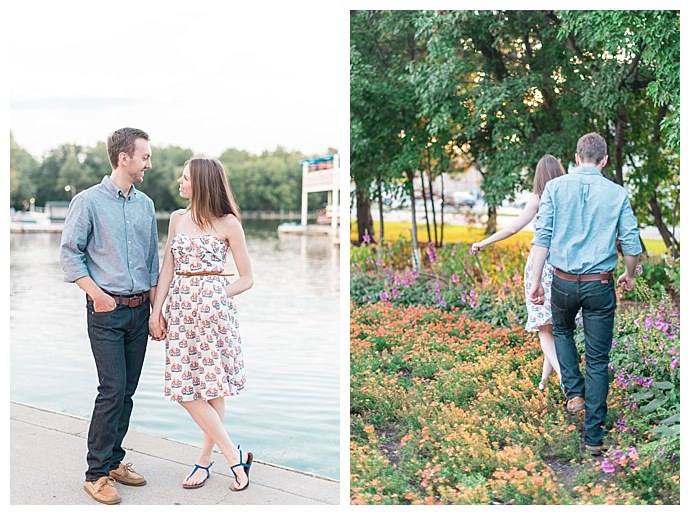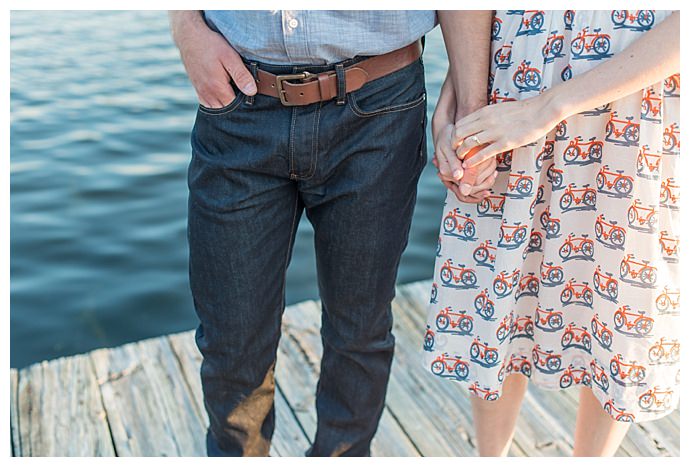 The Love Story
Sometimes when you know, you just know. For Katrina and Peter, it took only one date for them both to realize that they had found the one. After being introduced by a mutual friend, Peter took Katrina on a scenic bike ride along Ontario's Rideau Canal, followed by a picnic where they connected over a shared love for exciting adventures and spending time outdoors. It wasn't long before they were discussing marriage. "Katrina and I had talked about getting married at her family cottage, but it went up for sale," Peter says. "So the next best thing to getting married there was proposing there."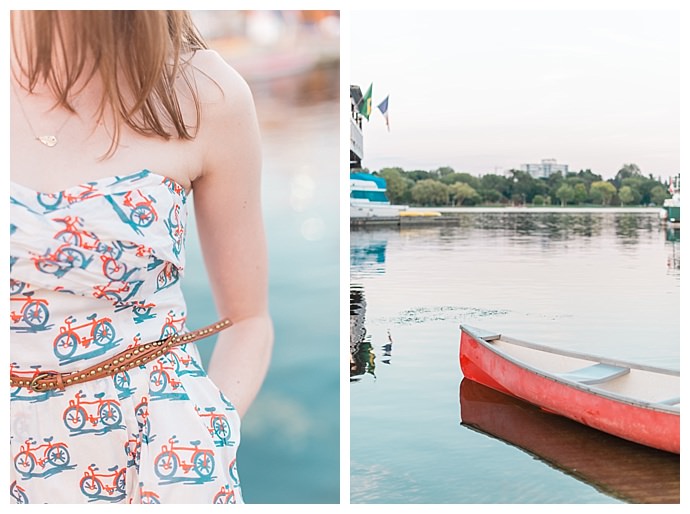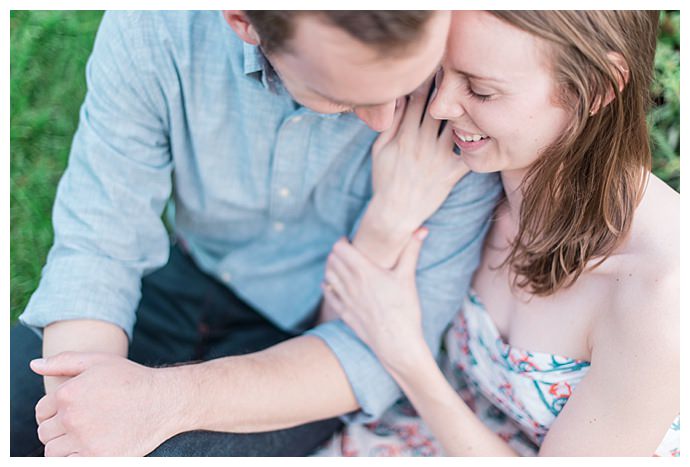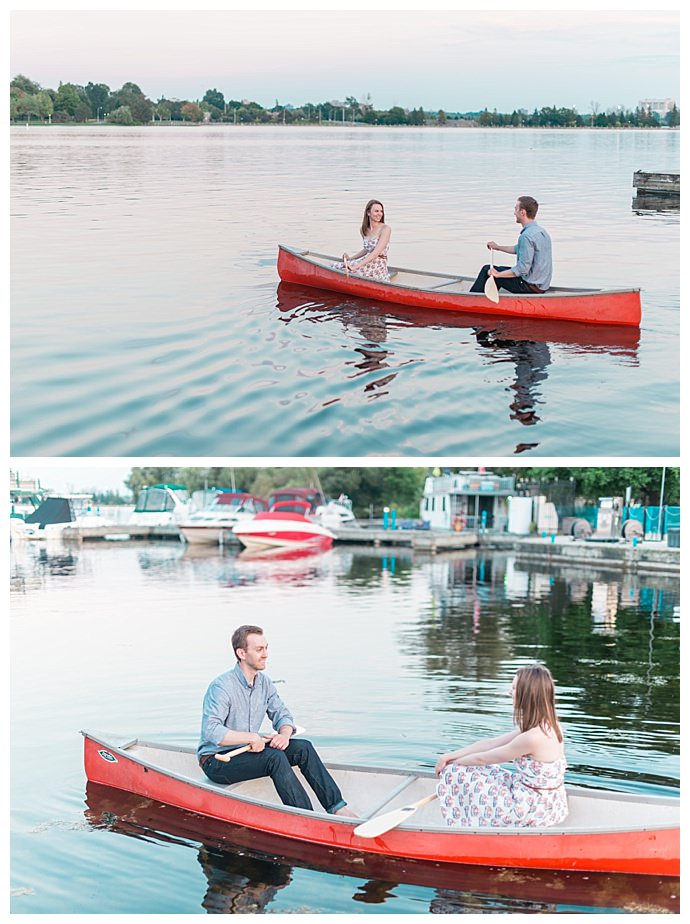 The Proposal
After three years together, Peter planned a trip up to the cottage for a long weekend in May. In order to further secure the element of surprise, he told Katrina their friends would be joining them a day later, when, in fact, they were planning a grand surprise party for when Peter and Katrina returned home as a newly engaged couple.
When they arrived at the cabin, the May air was still crisp and chilly, so Peter's plan to propose on the dock near the water proved to be more difficult than he anticipated. "Katrina was adamant that she wanted to stay warm inside by the fire," he says. "So I improvised and, after having our morning coffee, ended up getting down on one knee." The emotion of the moment snuck up on him, and the speech he had rehearsed over and over came out as a semi-coherent stream of consciousness, he says. Luckily, Katrina already knew her answer and quickly said yes!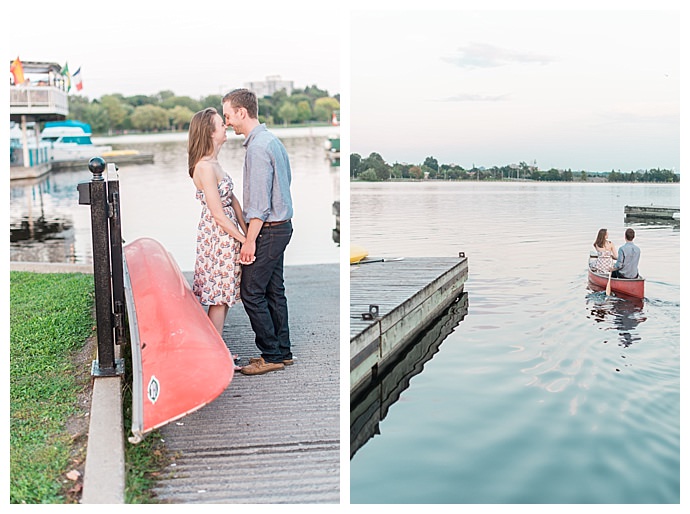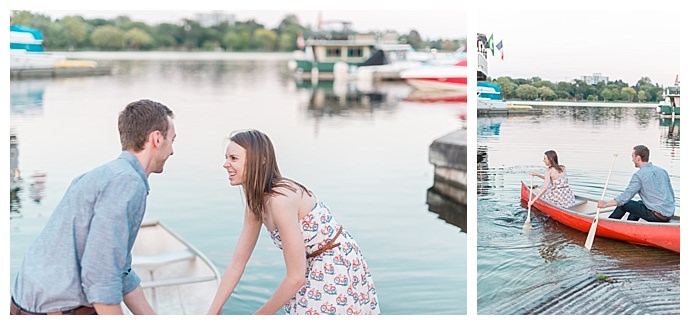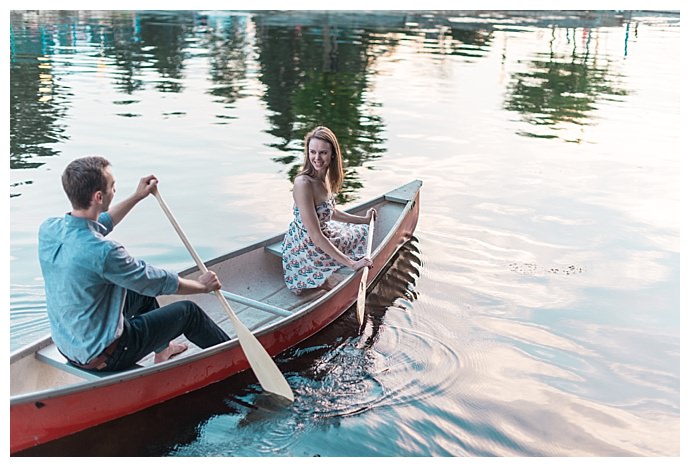 The Ring
"The ring was designed by Anne Sportun, with some custom elements that Peter made sure were included," Katrina says. "It is a thin, yellow-gold band with a tree bark texture.  In the middle is a Canadian diamond set into an elevated bezel, with three smaller diamonds set into the band itself on either side of the main diamond."