Sometimes you can do everything in your power to come up with an indestructible plan only for another one to present itself, not quite the way you imagined, but still somehow perfect. Bethany and Alex's engagement didn't unfold exactly how Bethany intended, but she still managed to create a romantic moment that they'll fondly remember for the rest of their lives.
Jacqie Q Photography captured this glowing couple at Deep Creek Lake in Maryland for a candid engagement shoot near where they plan to get married later this year. With their arms wrapped comfortably around each other, these lovely photos are positively heartwarming.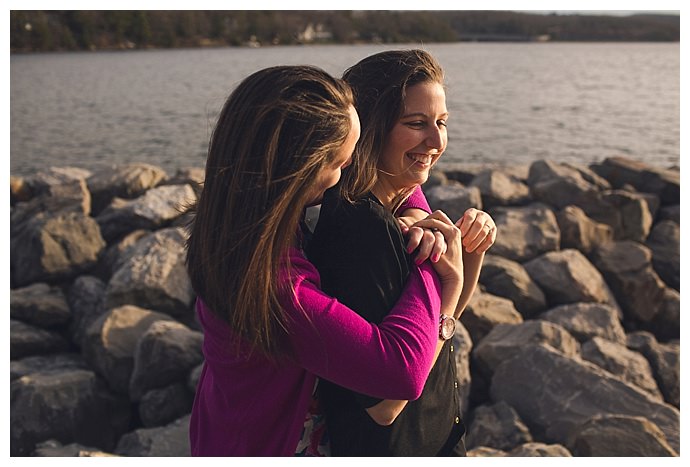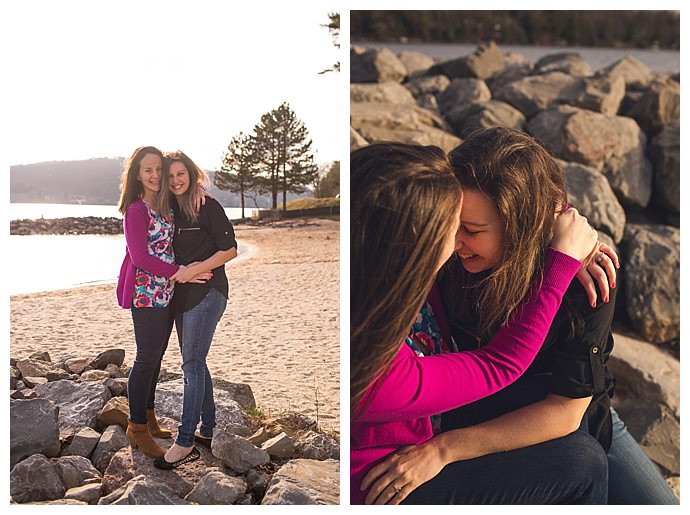 The Love Story
Bethany and Alex's love story began where all great things happen in the summer: at camp. They were both working at the same camp when their paths first crossed, and after that, everything had changed. It wasn't long before they started dating and Bethany was bringing Alex home to meet her family. That first time meeting the family can be tricky and awkward, but this was nothing of the sort. Bethany knew Alex was special because she immediately felt like she was part of their family. Alex felt it, too, and after one year and four months of dating, she was ready to pop the question!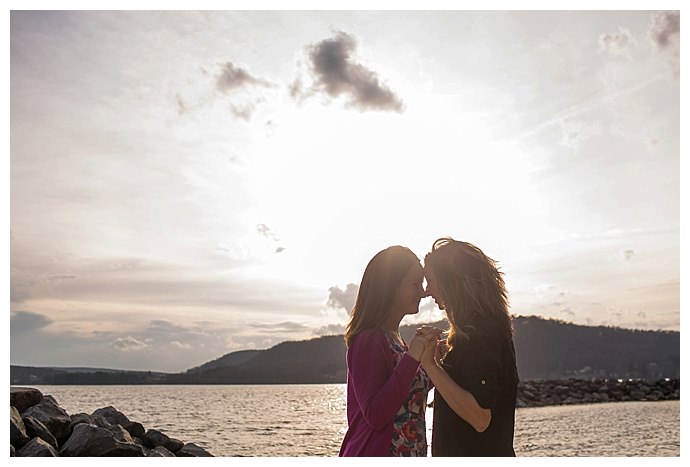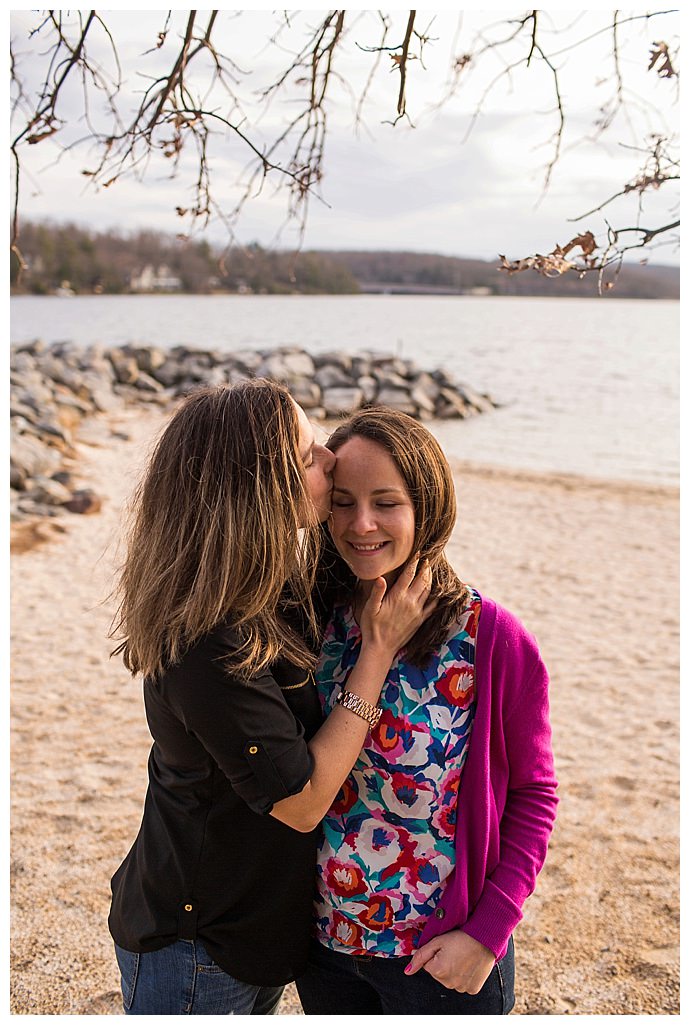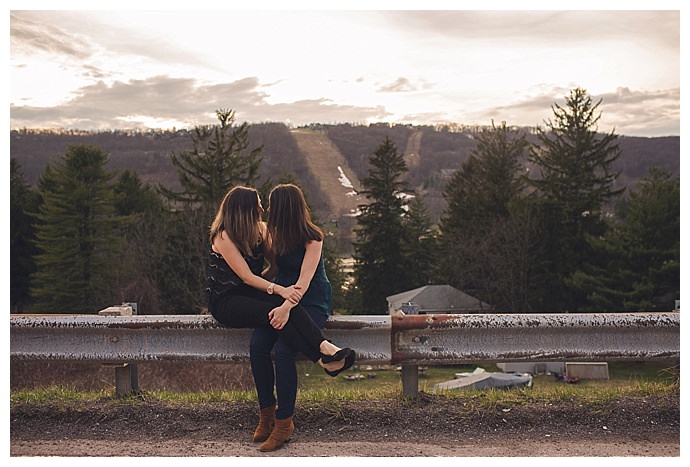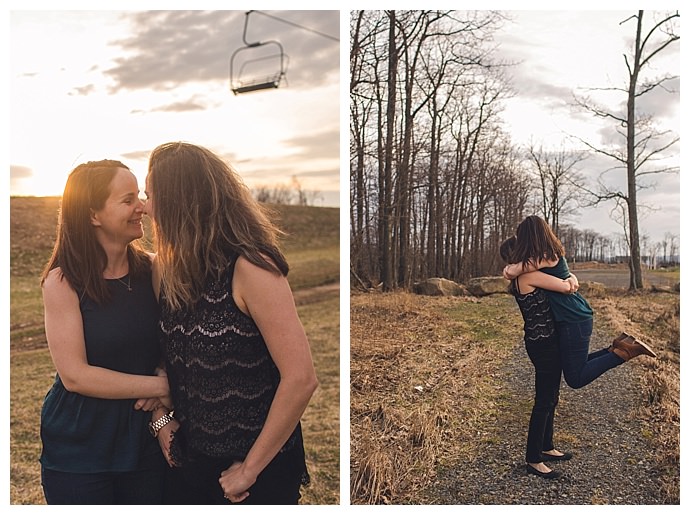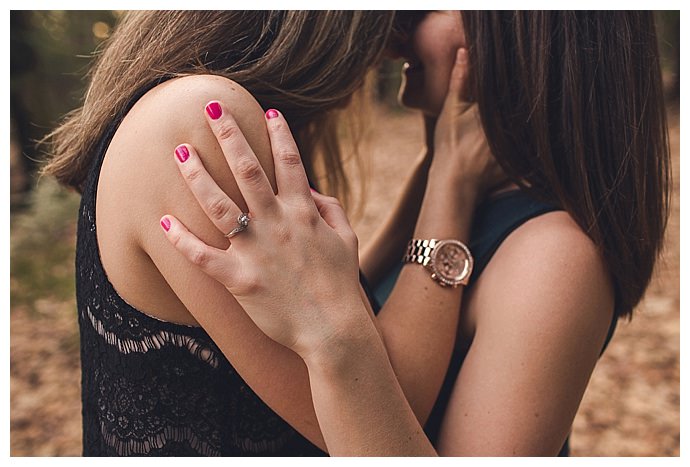 The Proposal
Bethany had planned it perfectly. Her and Alex were at Wrightsville Beach in North Carolina, and Bethany was waiting for a colorful sunset to consume the sky so she could get down on one knee. The setting was so perfect, in fact, that some rowdy teenagers hijacked her plans for an intimate moment with an impromptu Instagram photo shoot. So Bethany turned to plan B. The ring was nestled inside her purse as the happy couple enjoyed a romantic dinner, but the restaurant was too crowded for Bethany's liking, so she waited.
On the car ride from dinner back to the hotel, Bethany got not just one, but two signs that the timing would soon be perfect: it began to rain, which Alex loves, and soon after, their song came on the radio. When they got back into the room, Bethany grabbed the ring out of her bag and called Alex out to the balcony. She told Alex she simply couldn't wait any longer; she knew she wanted them to spend the rest of their lives together. The third time was the charm, and Alex finally got to say yes!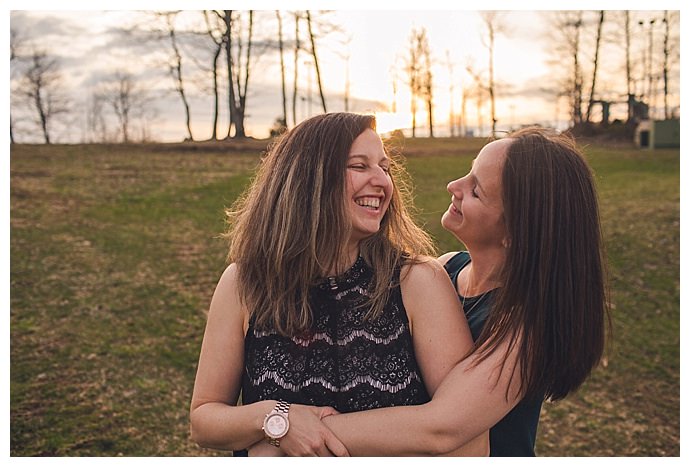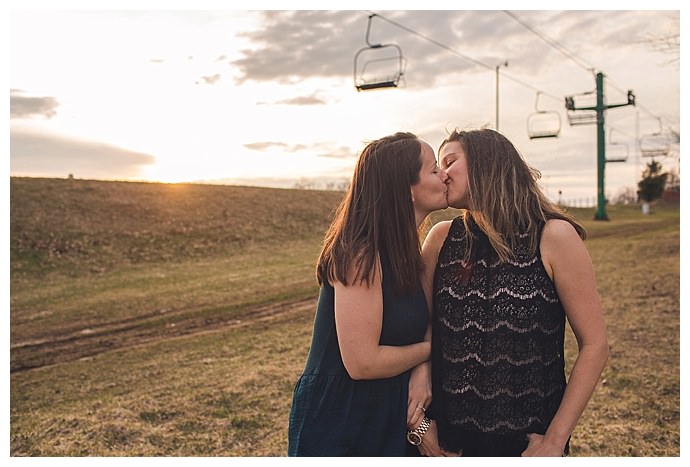 The Rings
Alex's love for the water was in mind when they were designing her ring, creating a pavé band that twists around the center stone like a wave. And Bethany's ring reflects her favorite color with a tanzanite teardrop center stone with a halo of diamonds.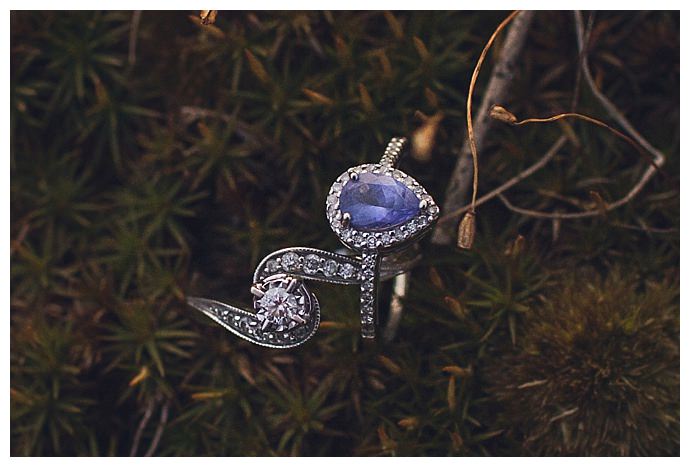 The Wedding Date: September 2, 2017