A cozy night in the mountains was the vision for this wedding inspiration photoshoot, with the focus bringing three inspiration words, "Intimate, Devoted, Courageous," to life. A summer color palette was created to pop against the green of the surrounding trees.
Camping-inspired designs in hues of deep blue were created for the invitation suite along with an illustration of the mountains and a map of the Strawberry Creek Ranch venue. Floral arrangements brought the vibrancy to the theme with big blooms of pinks, plums and corals and kept the overall feel loose and outdoorsy.
Fashion selections were made with comfort and a relaxed feel in mind. A Truvelle wedding dress was selected for its soft, romantic flair. A long lace belt and gold earrings were paired with the lace bottomed dress. Color was infused into the attire with a custom blue suit jacket that created the canvas for a colorful pocket boutonniere.
The jacket's blue color complemented the blue metal chairs seated around the wooden farm table. The tablescape was colorful and incorporated blue stemware to keep the décor from feeling too rustic. Putting a spin on a traditional wedding cake, a cinnamon roll cake was plated on a cake stand, surrounded by a make-your-own trail mix bar. The day rounded out with a sunset s'more session around the firepit. Cozied up with a blanket was the perfect way to end the Colorado wedding shoot.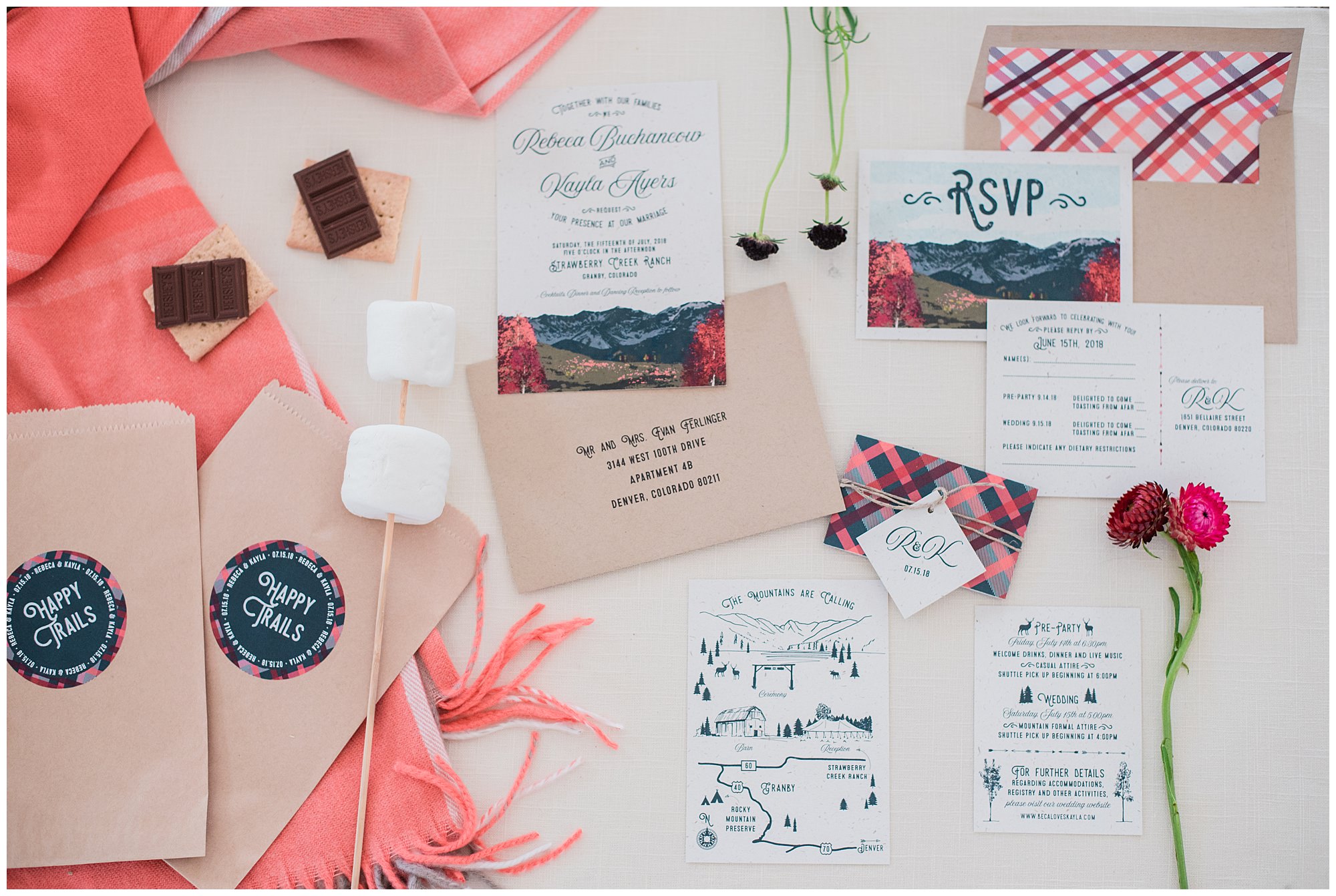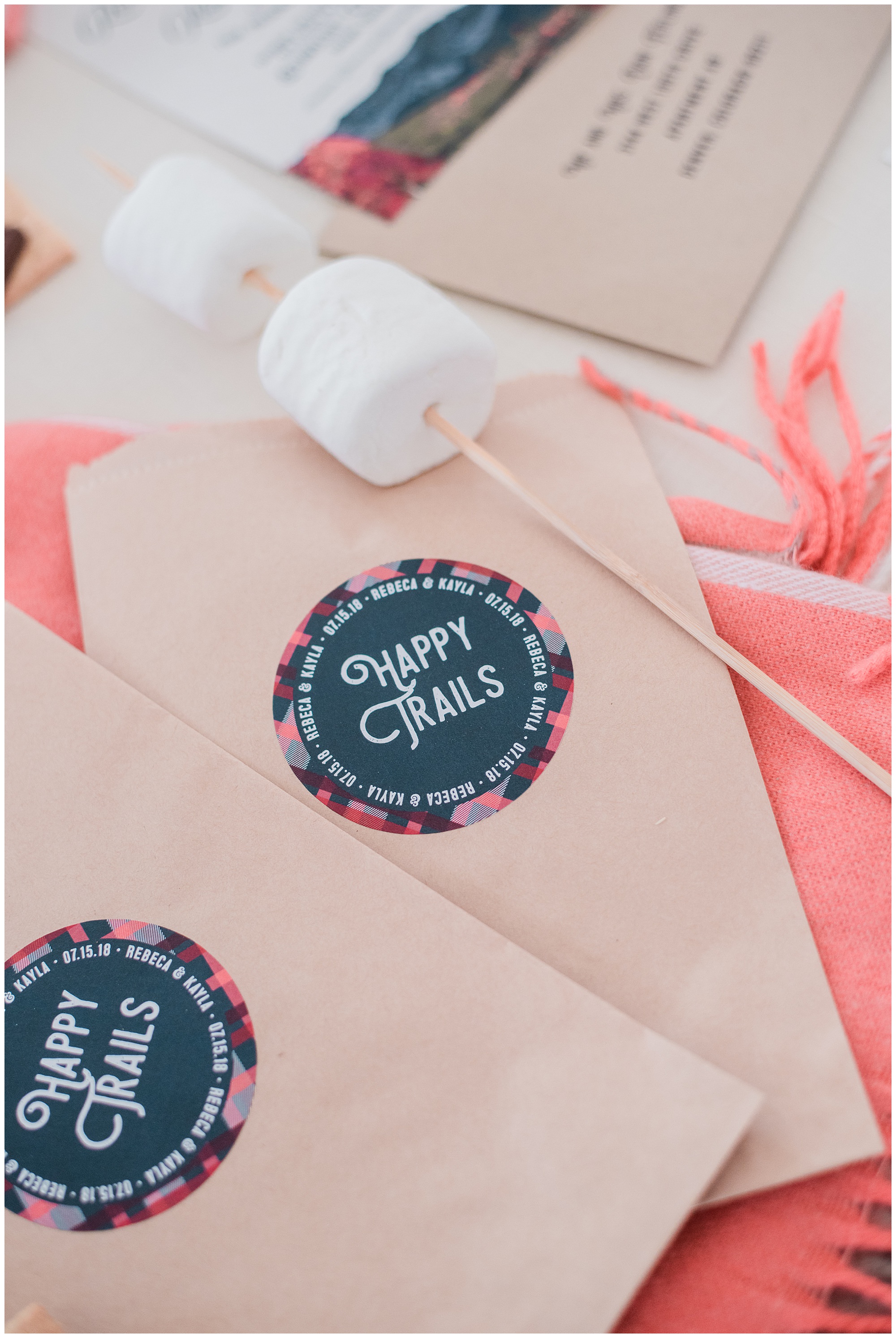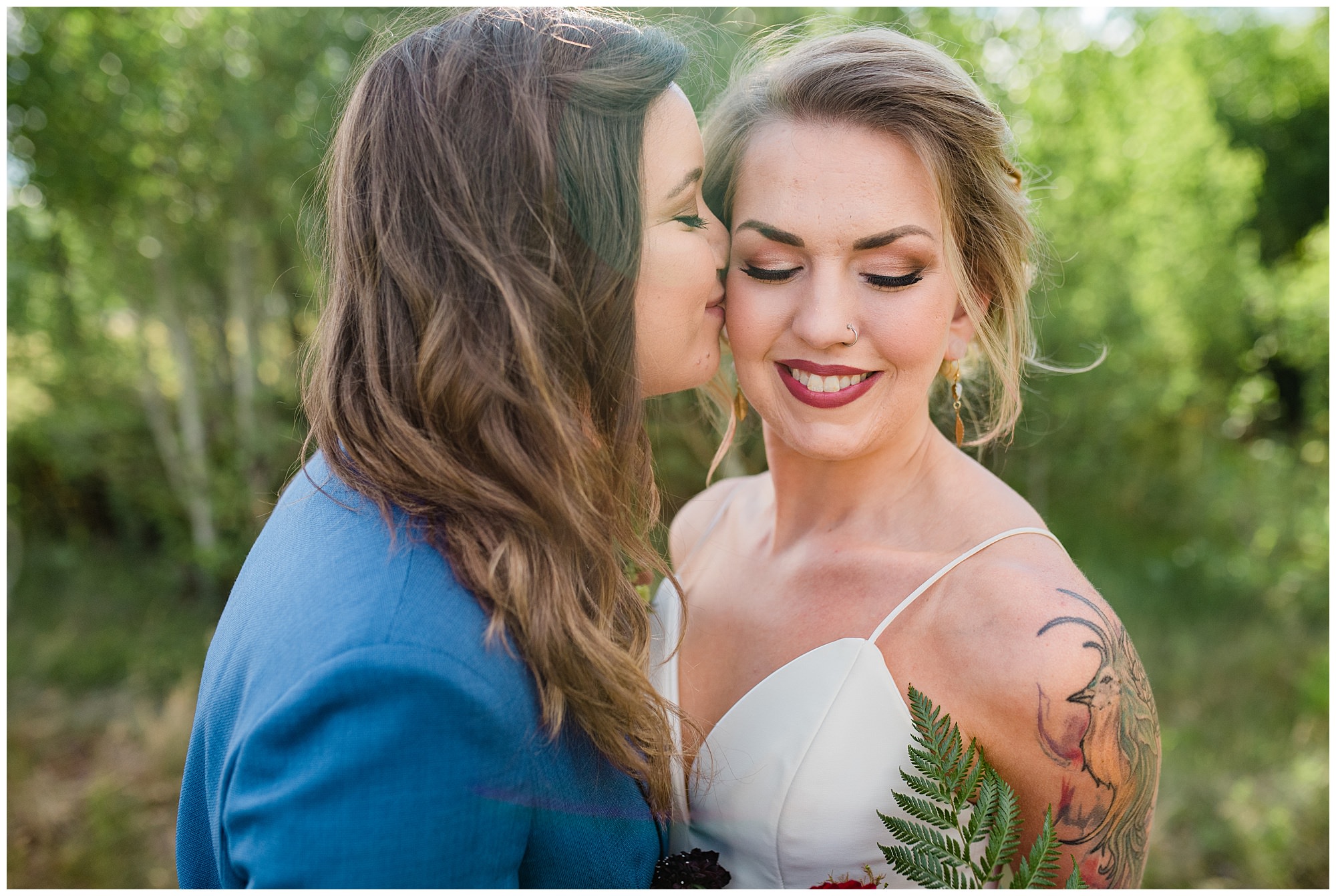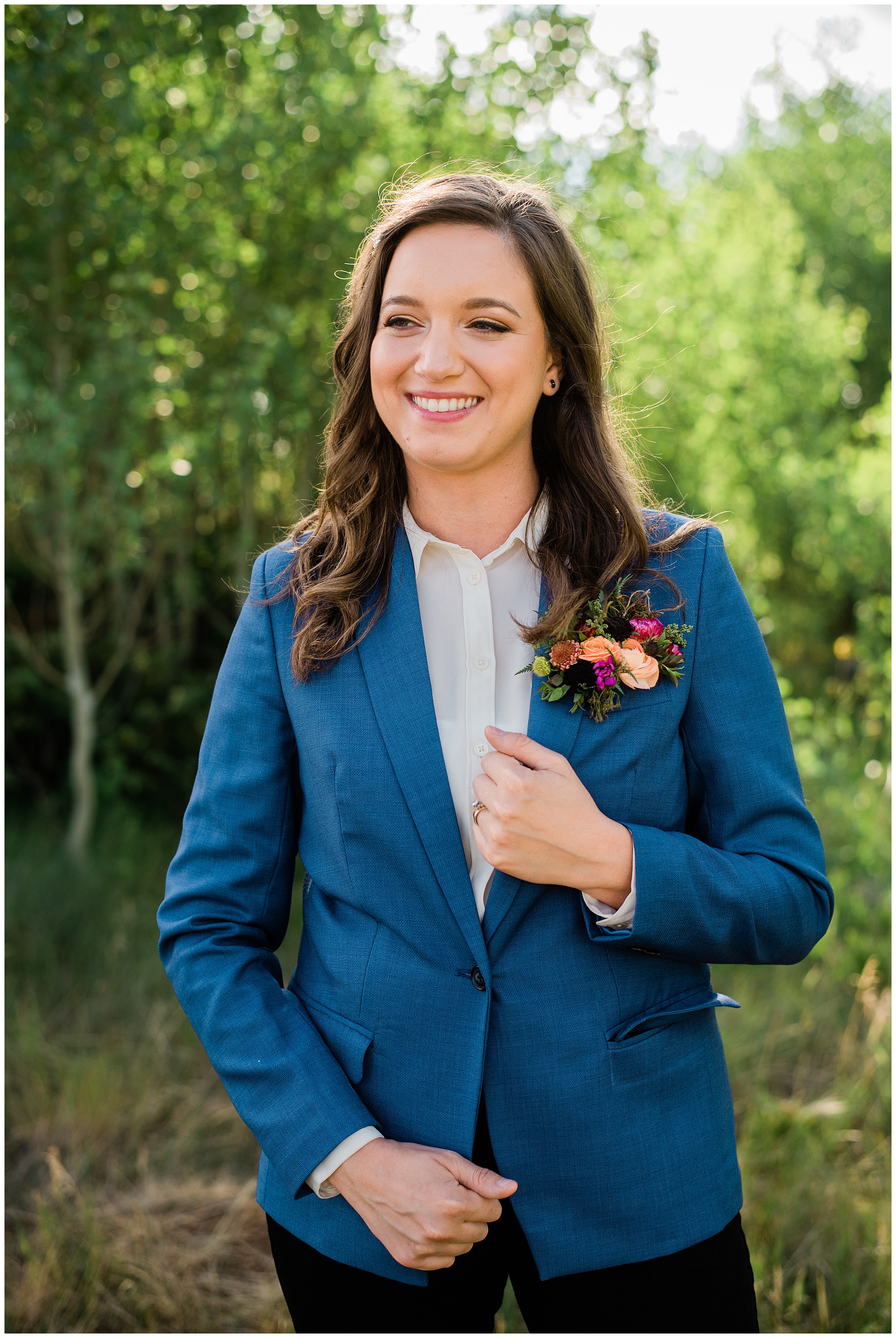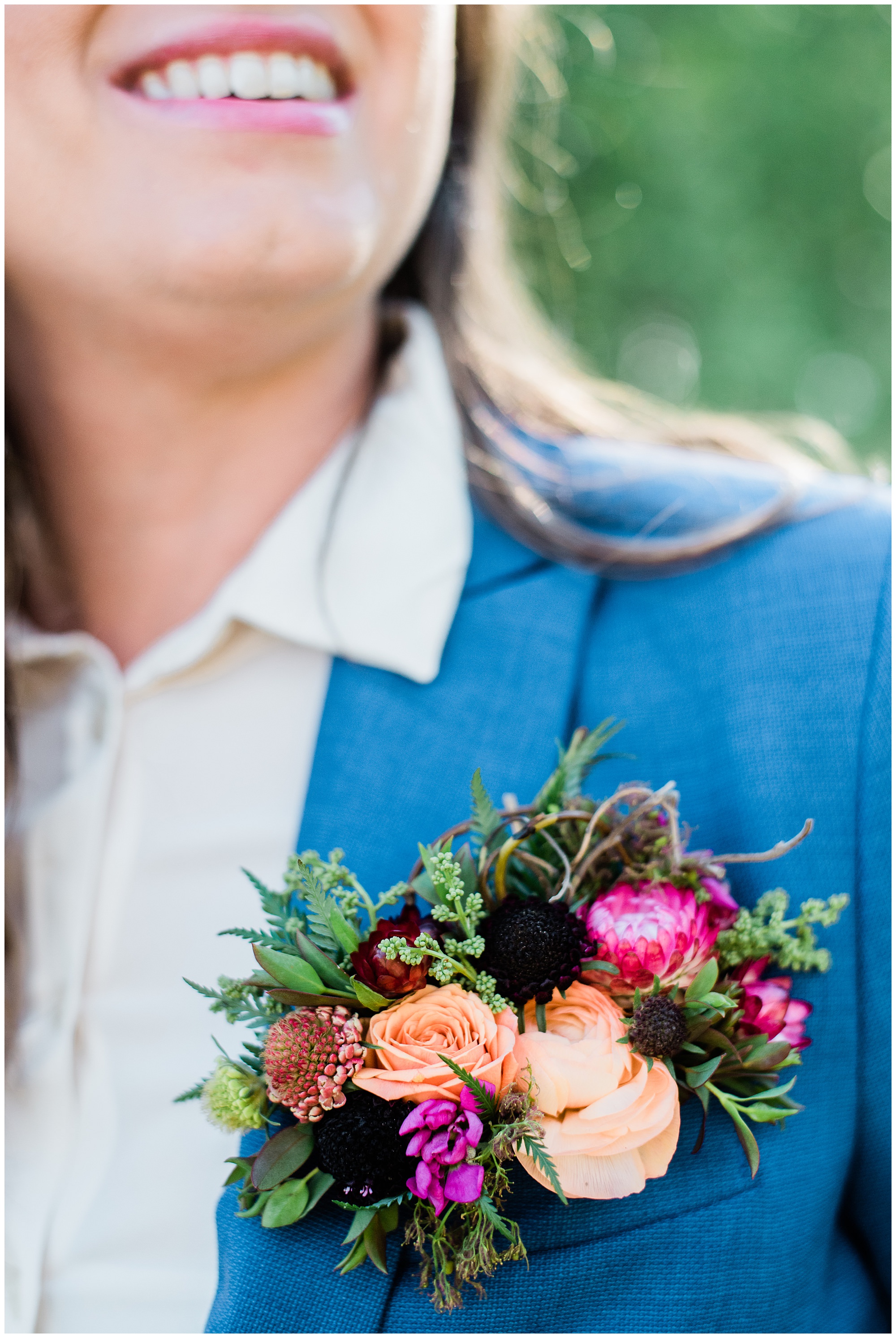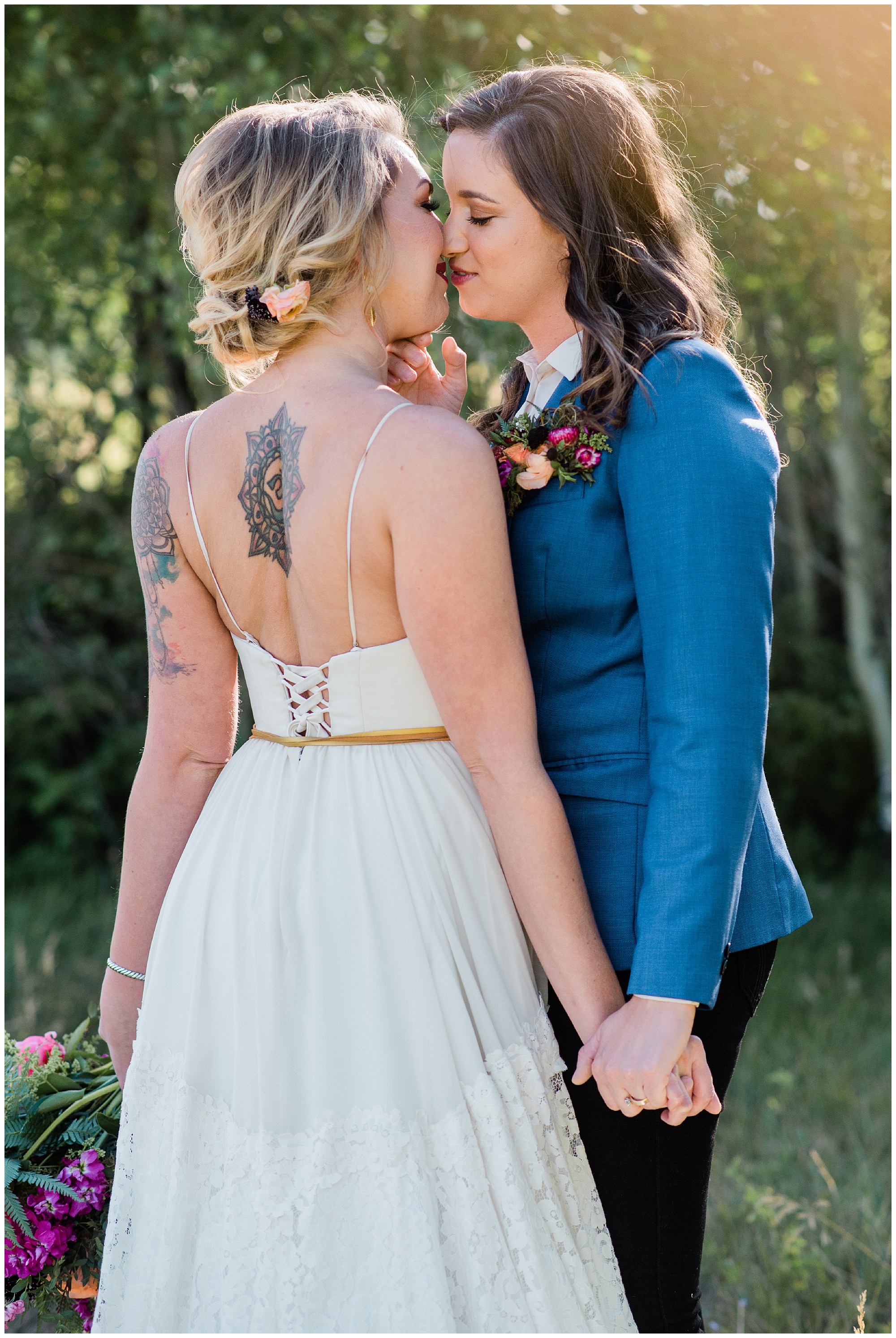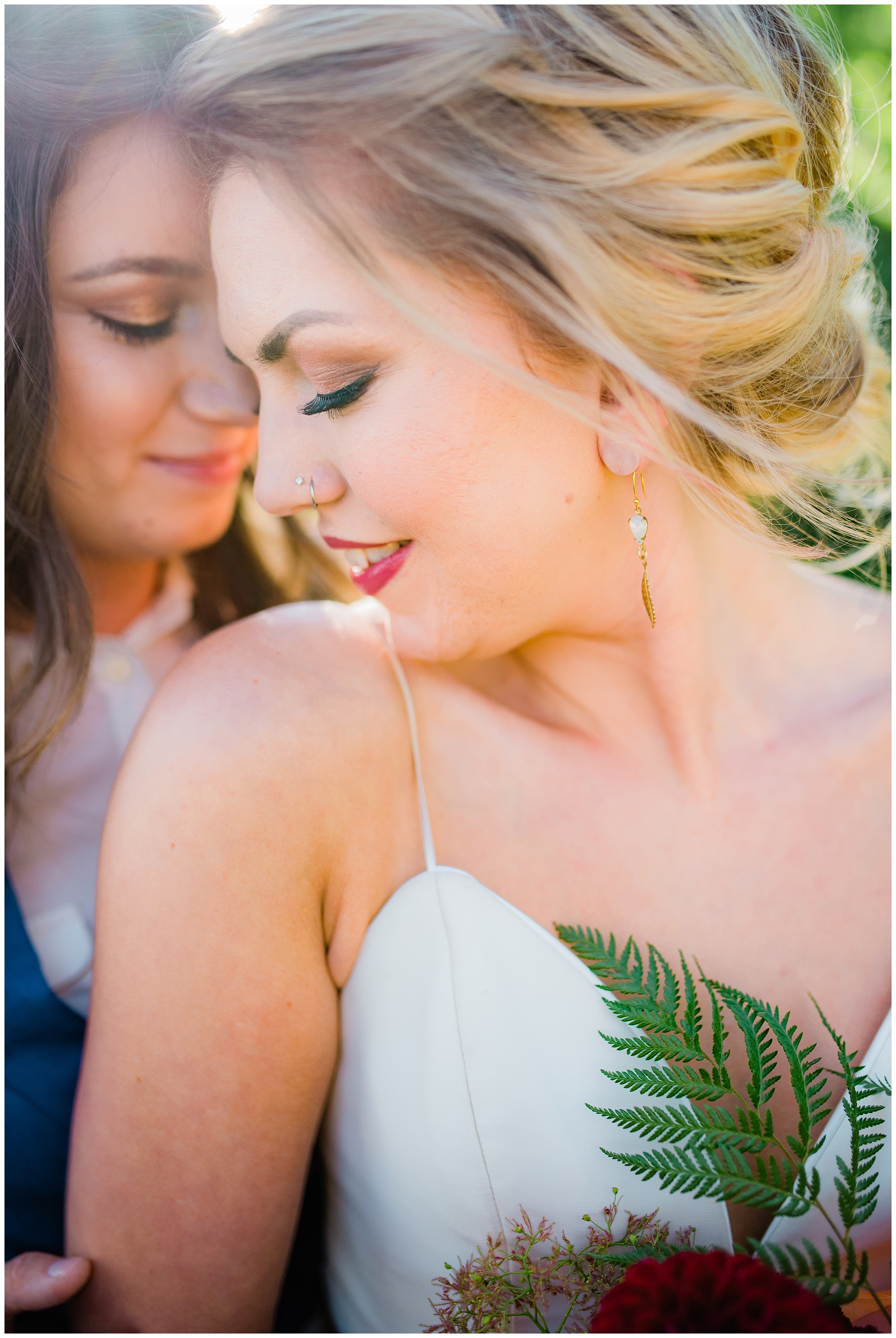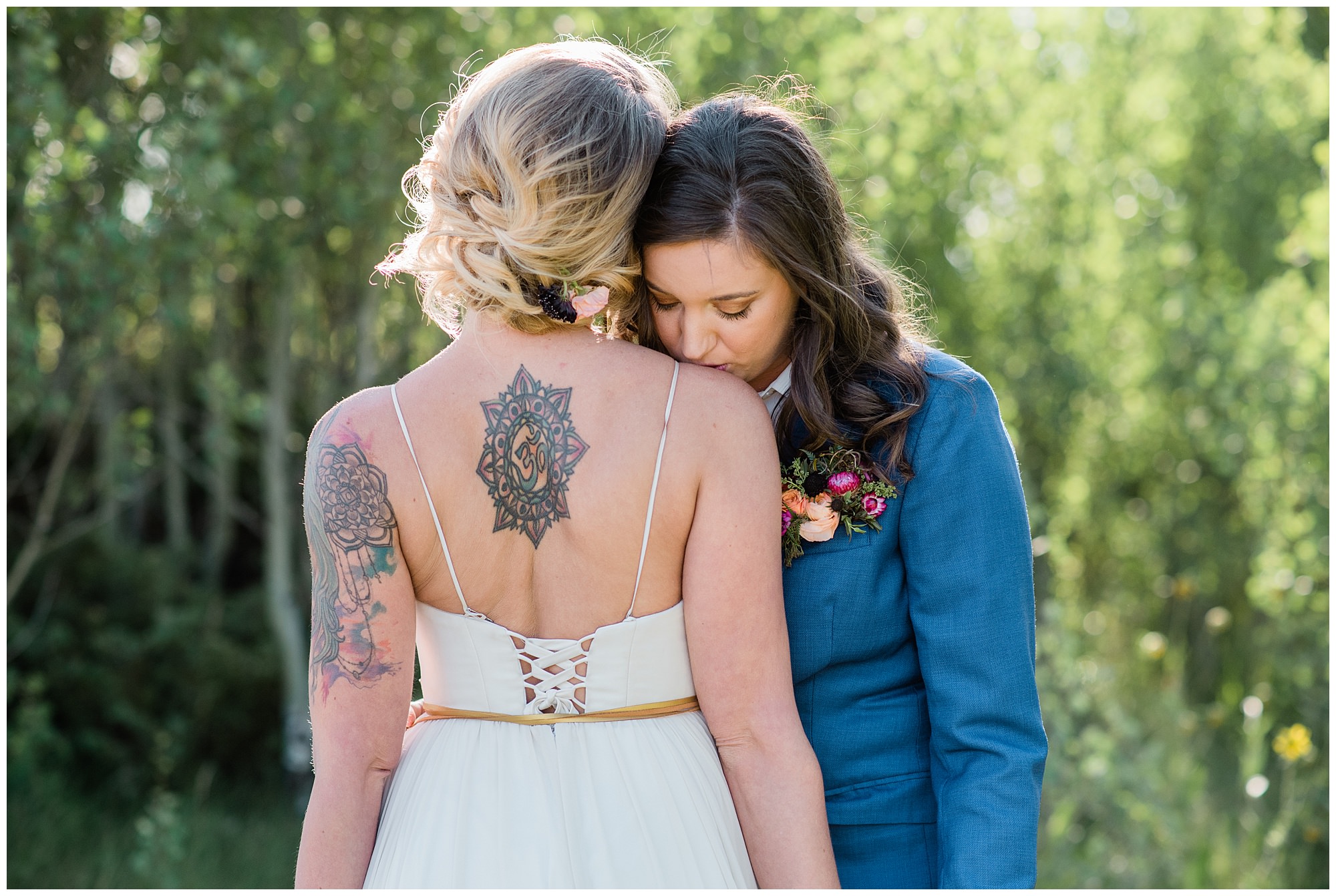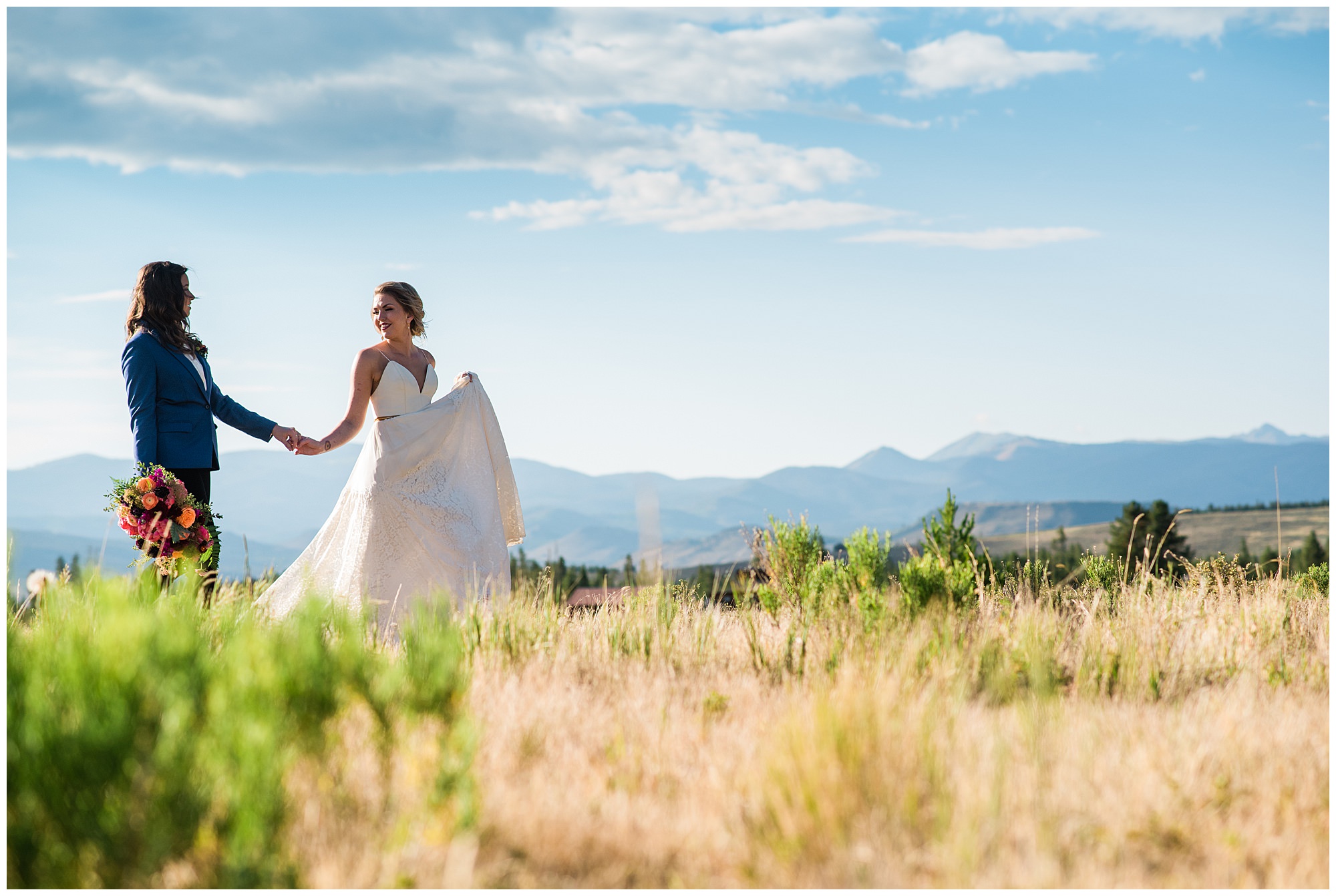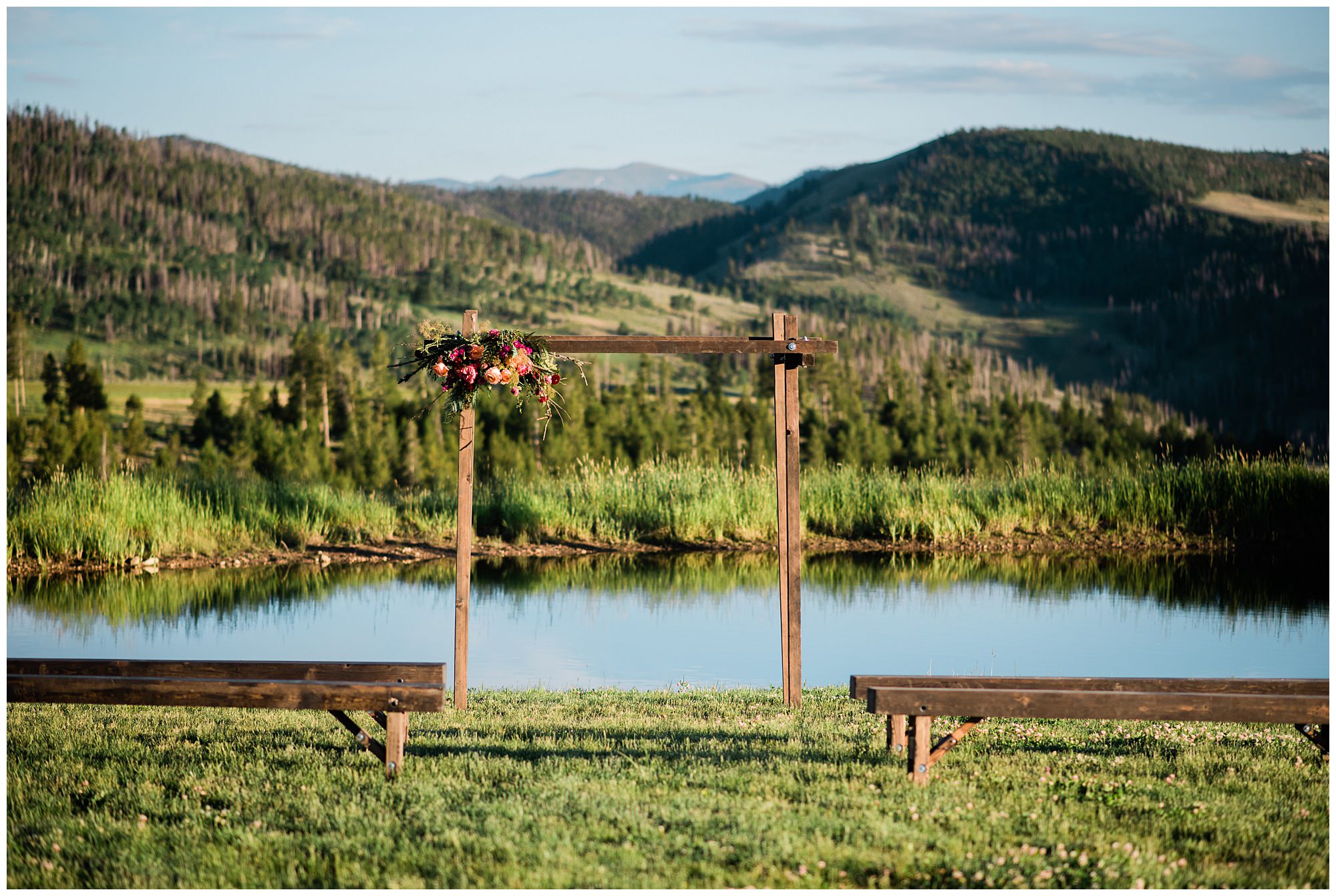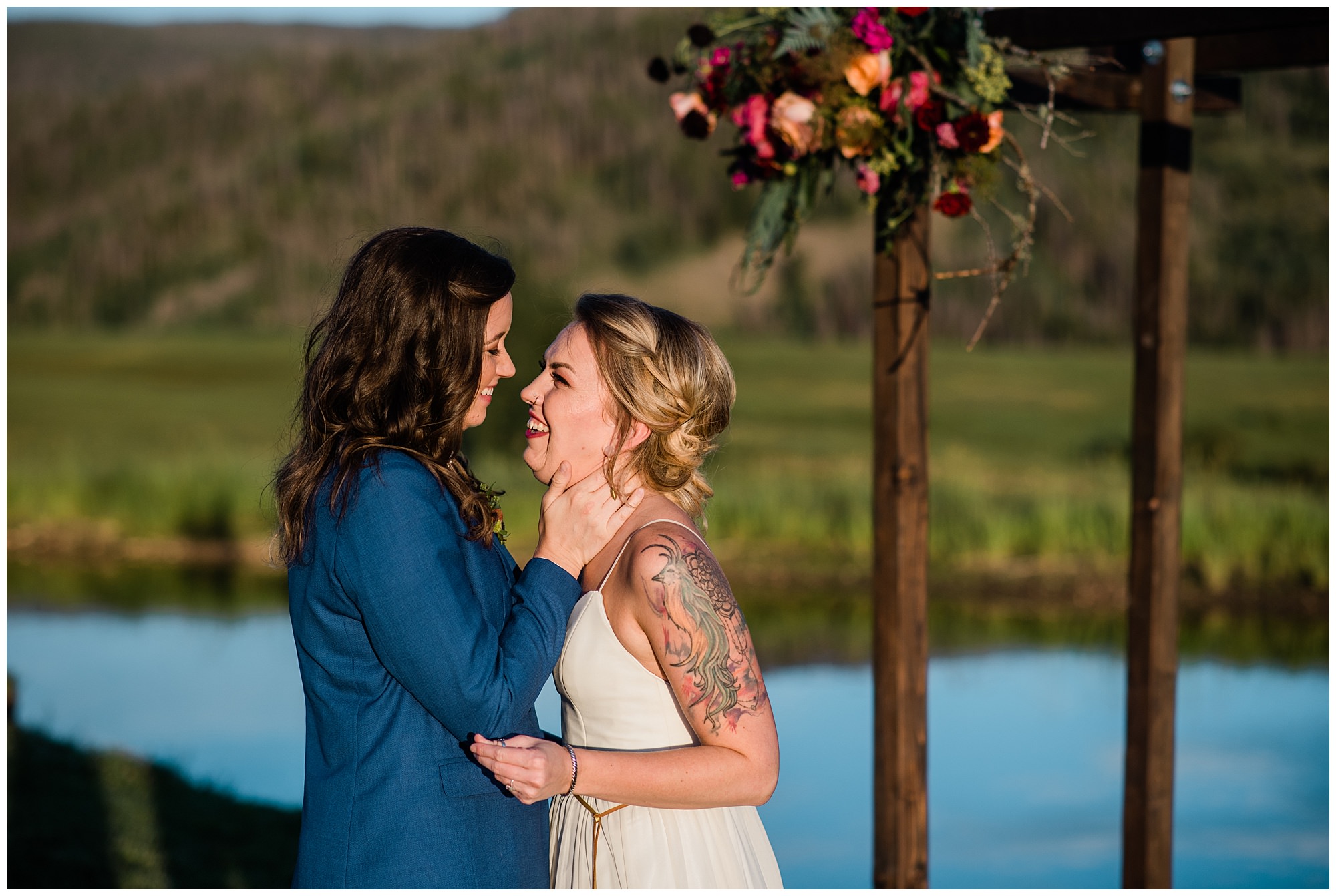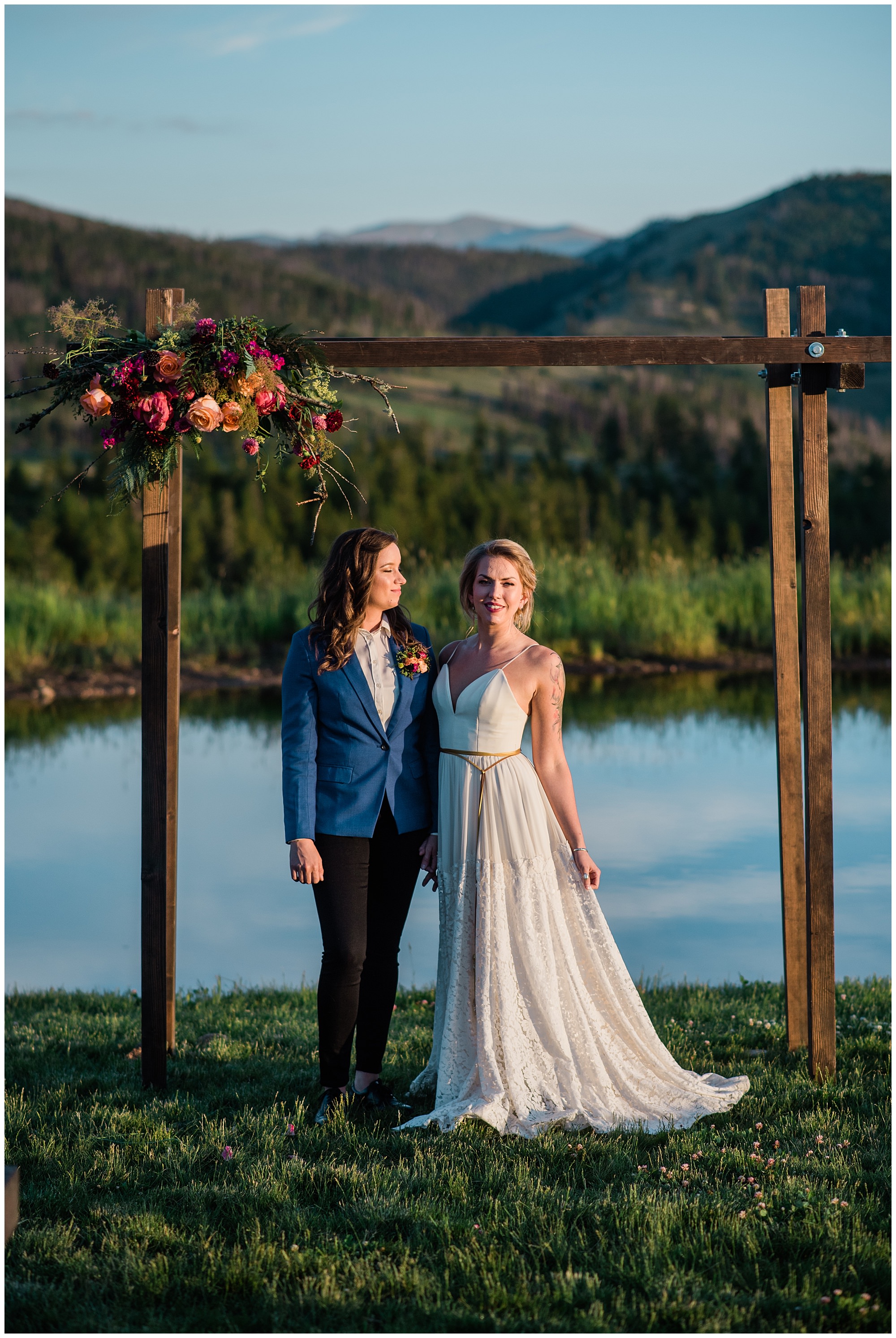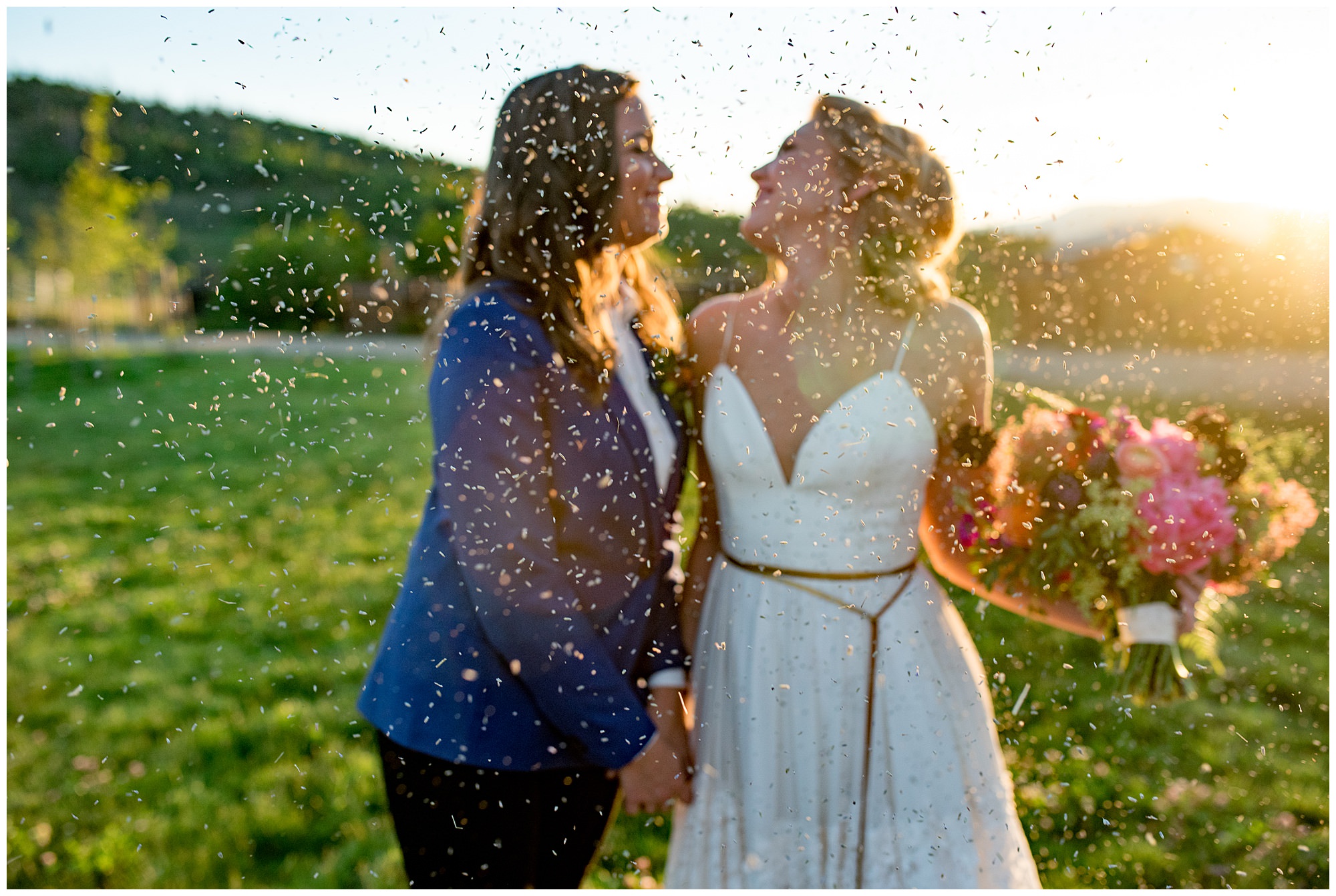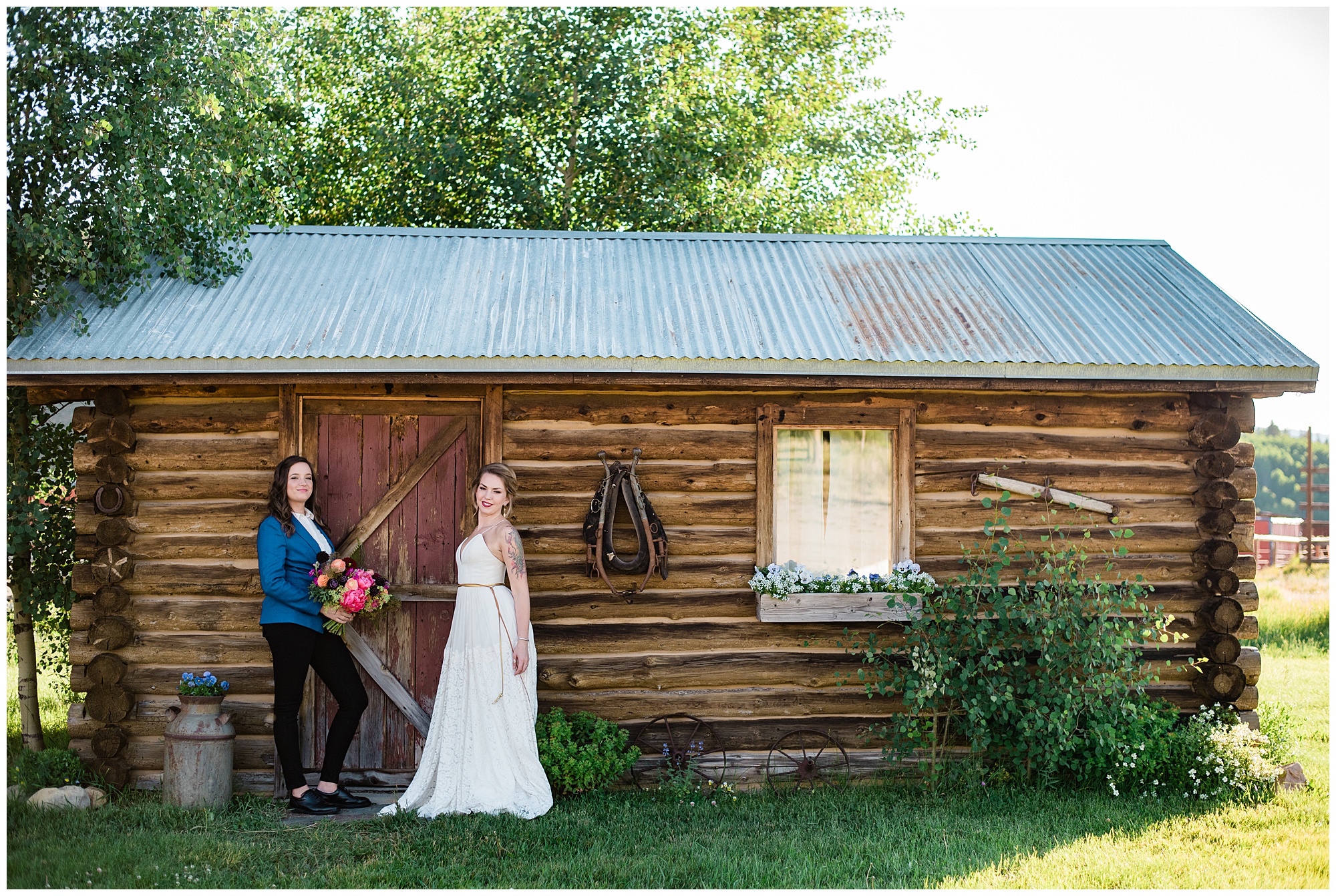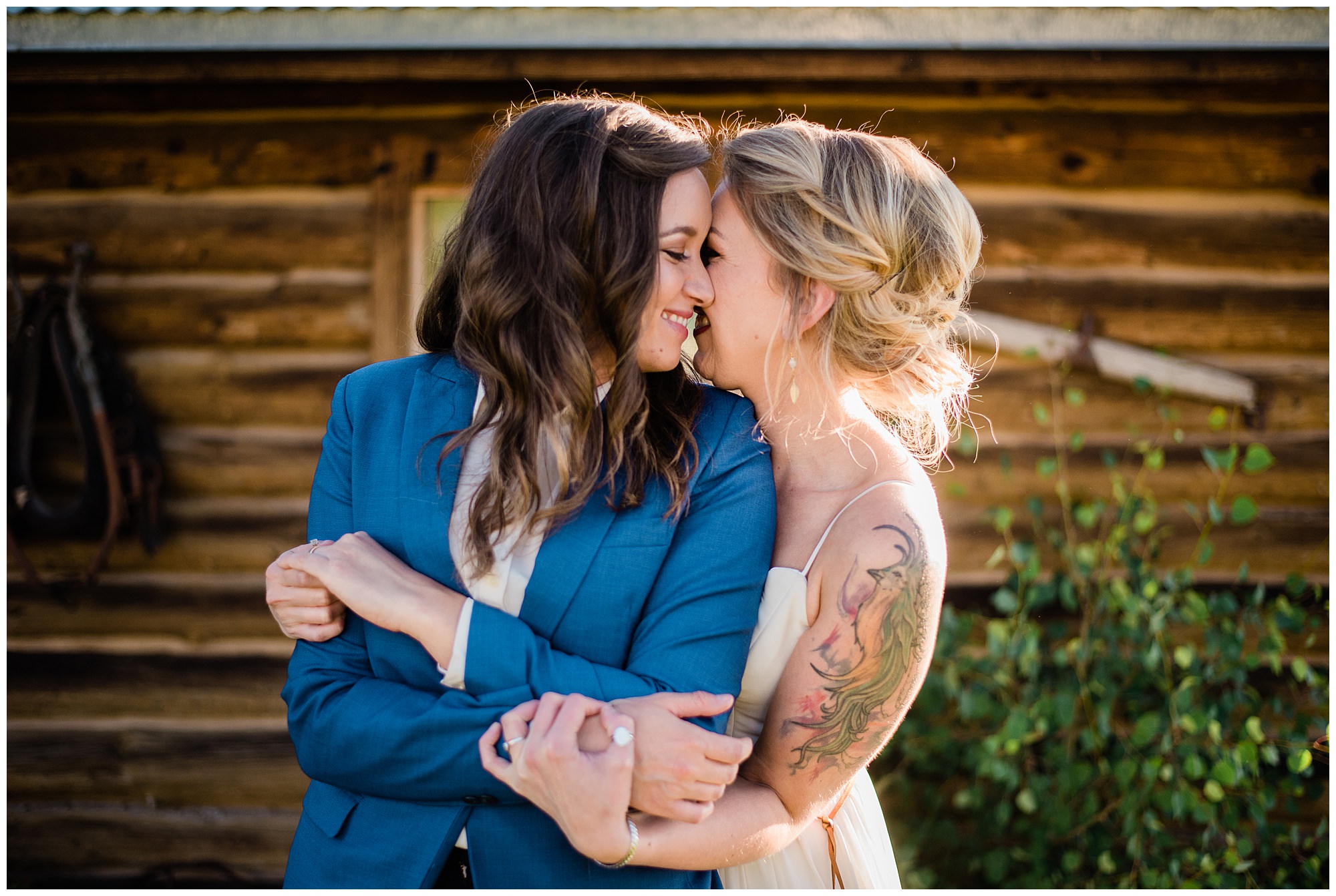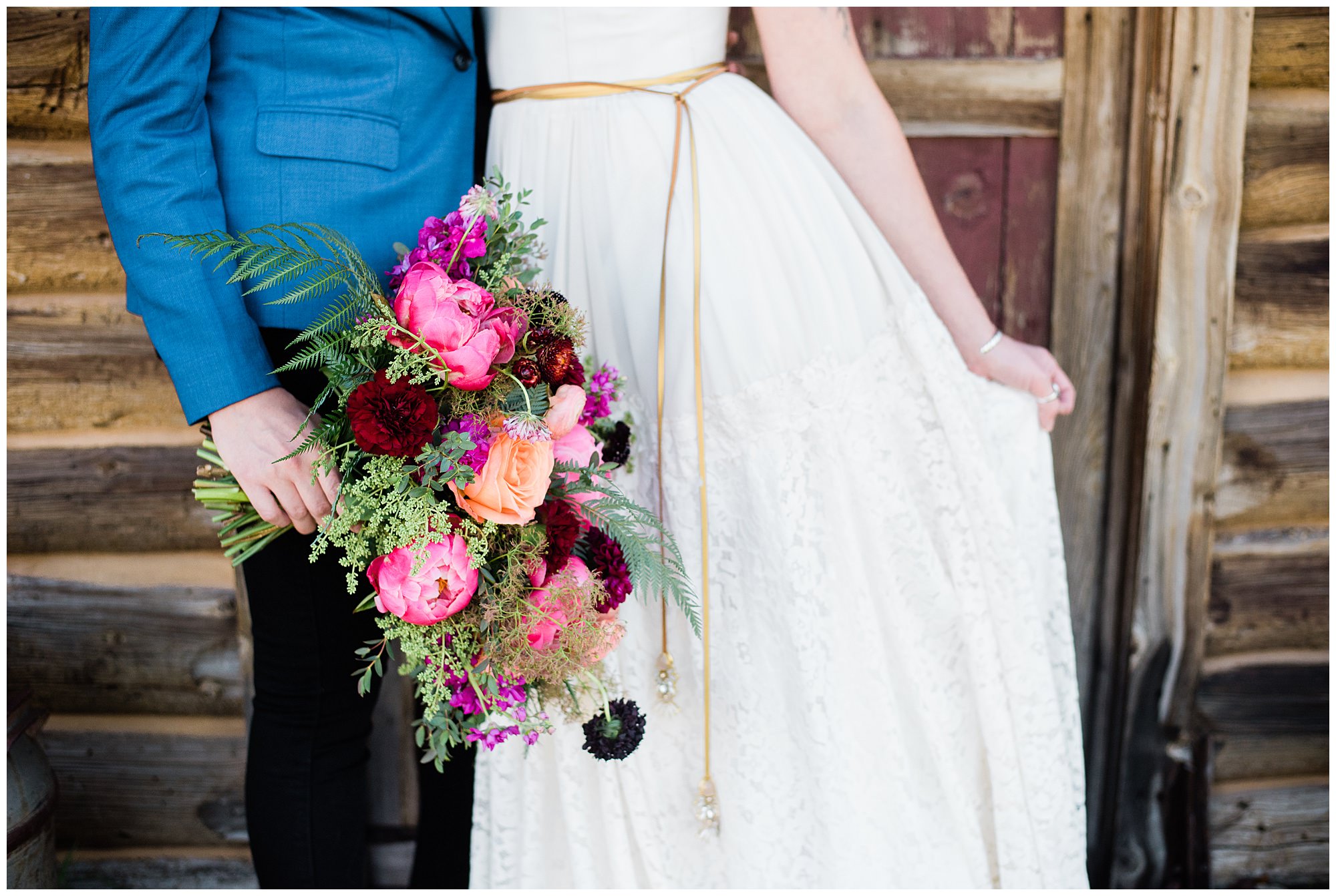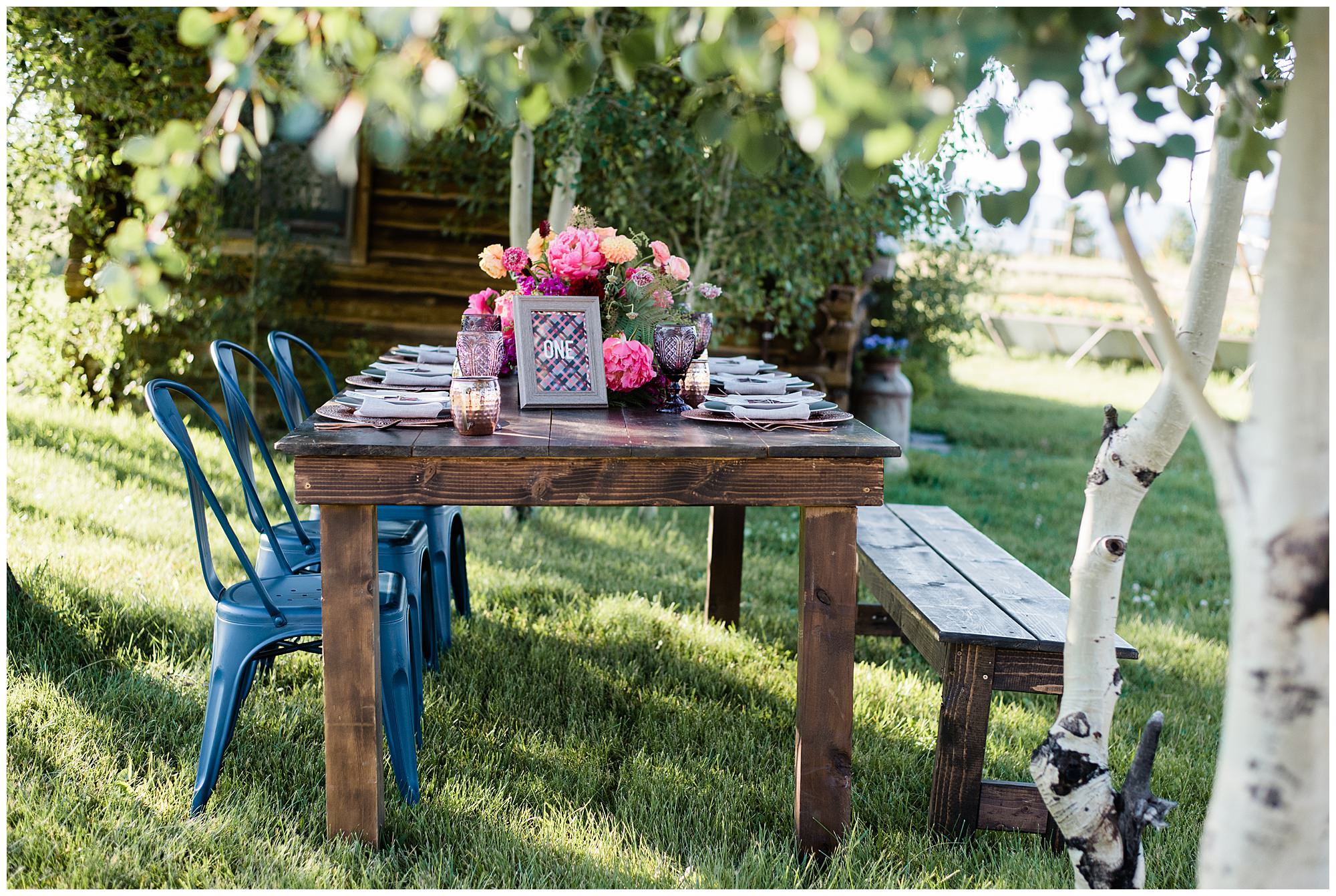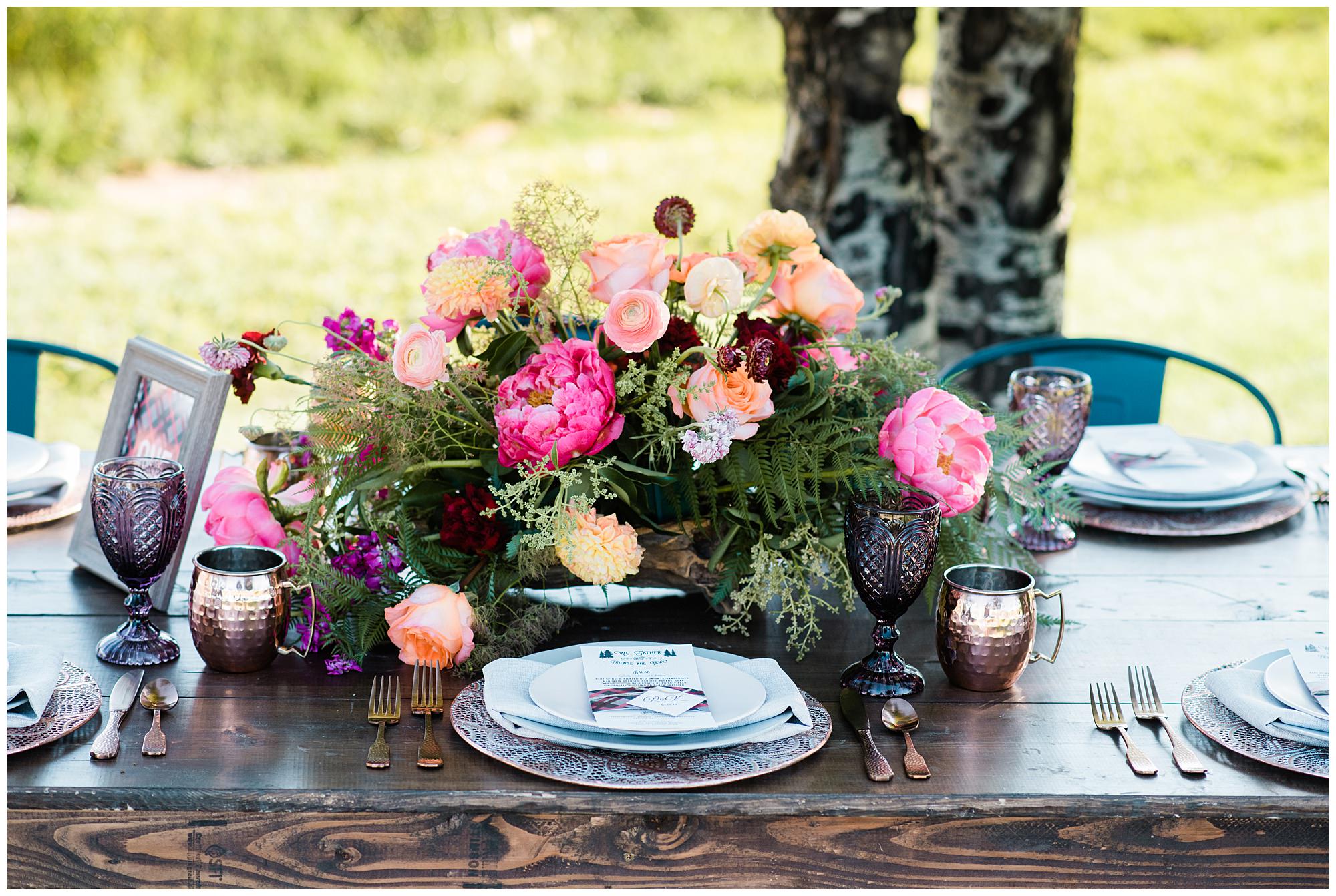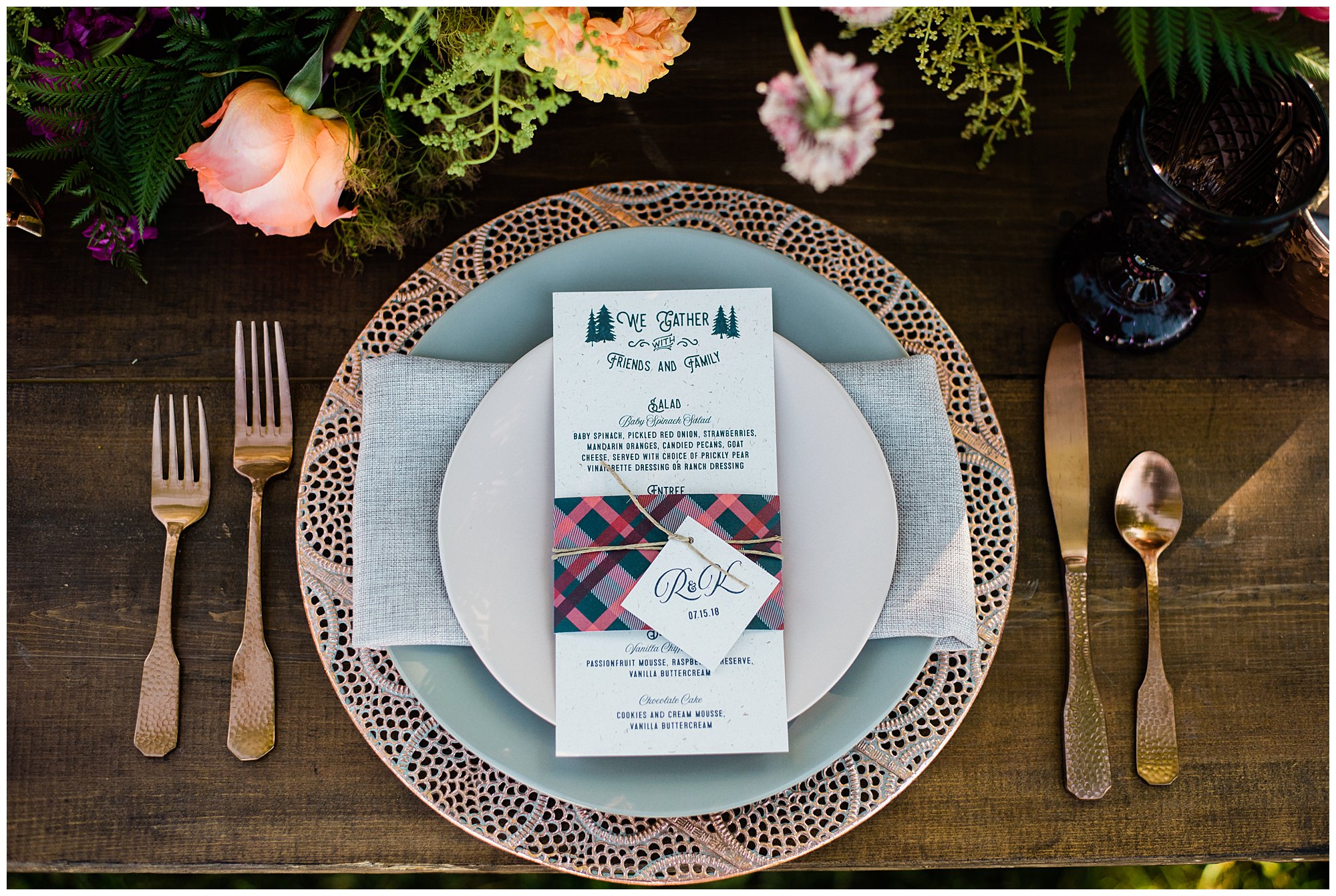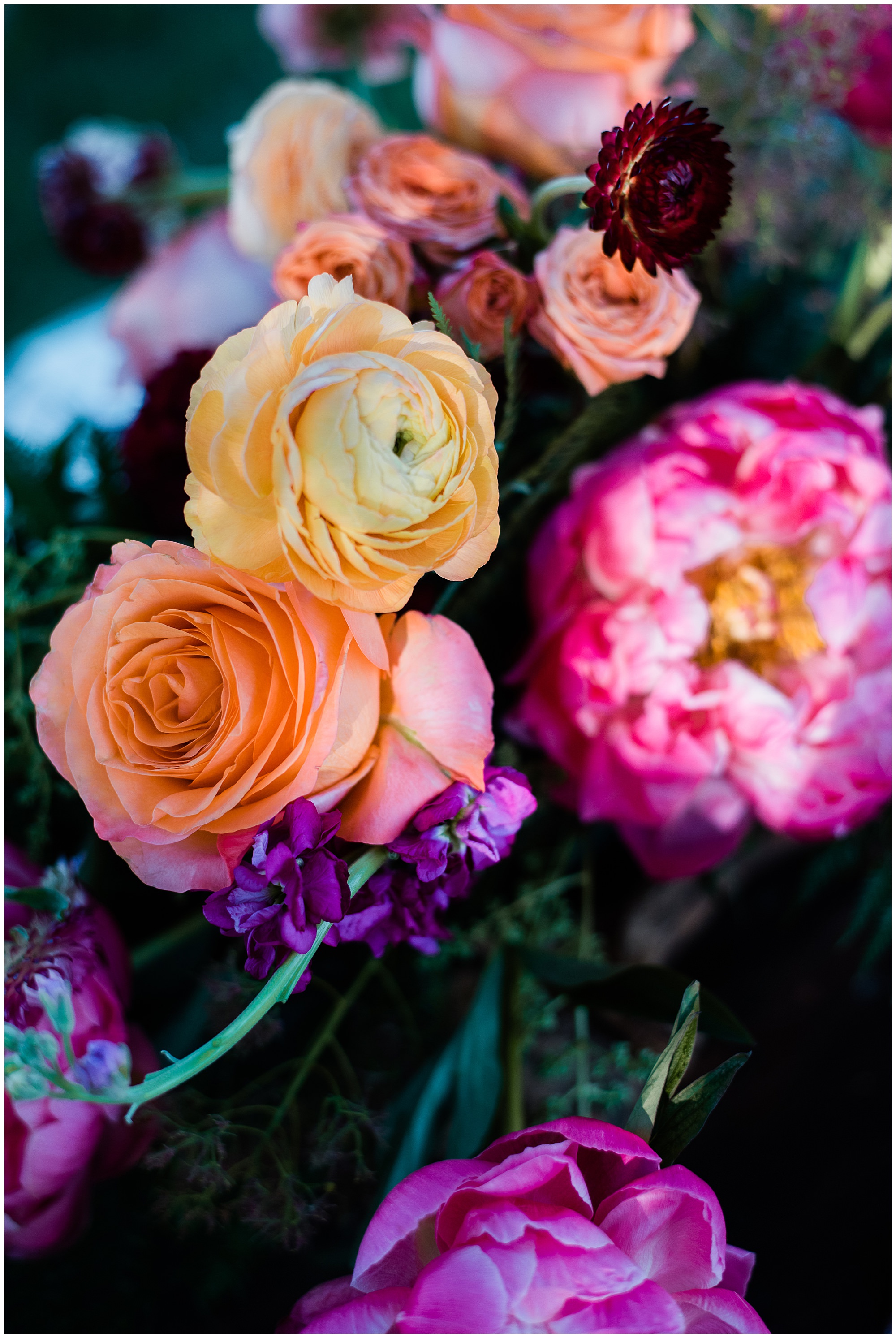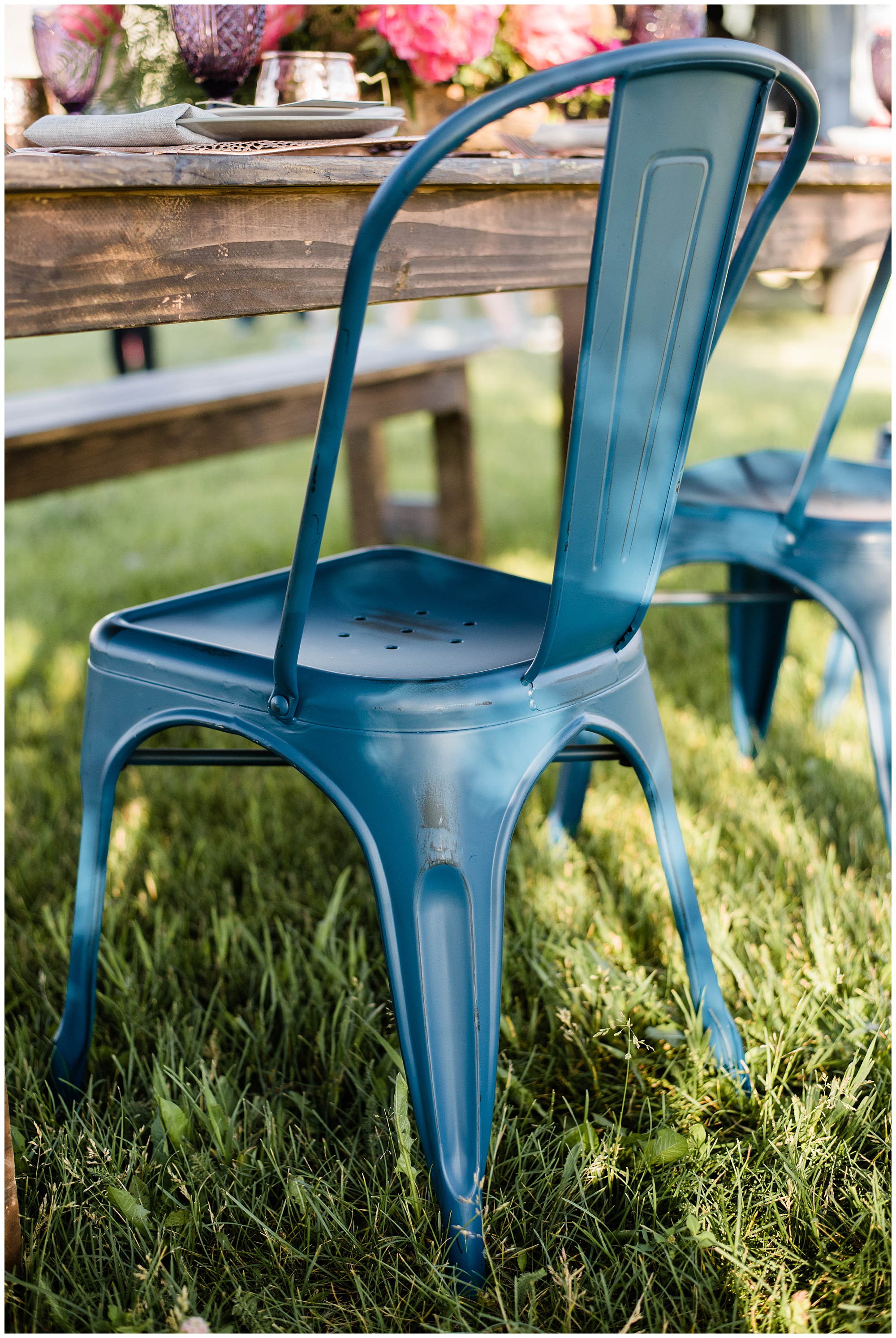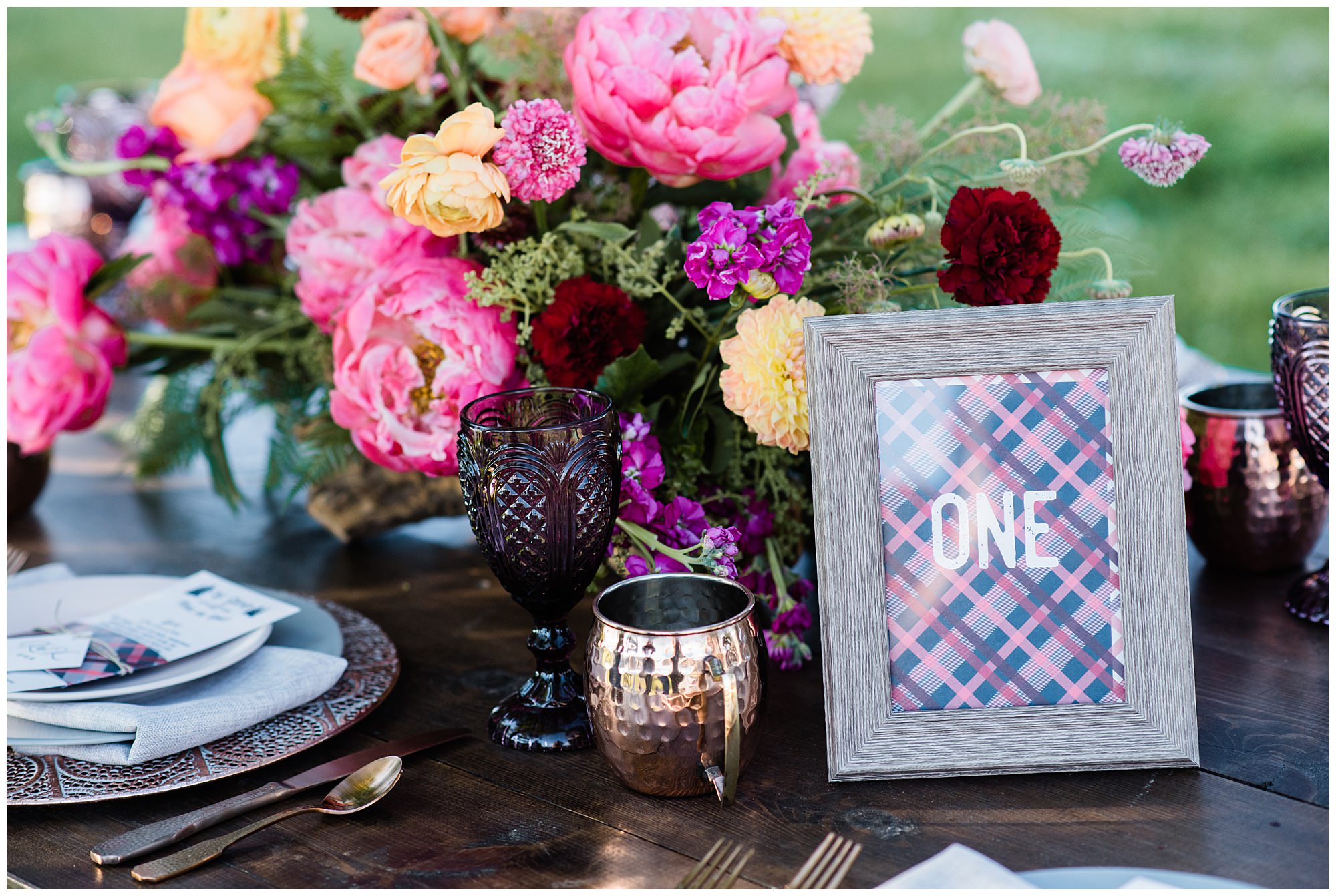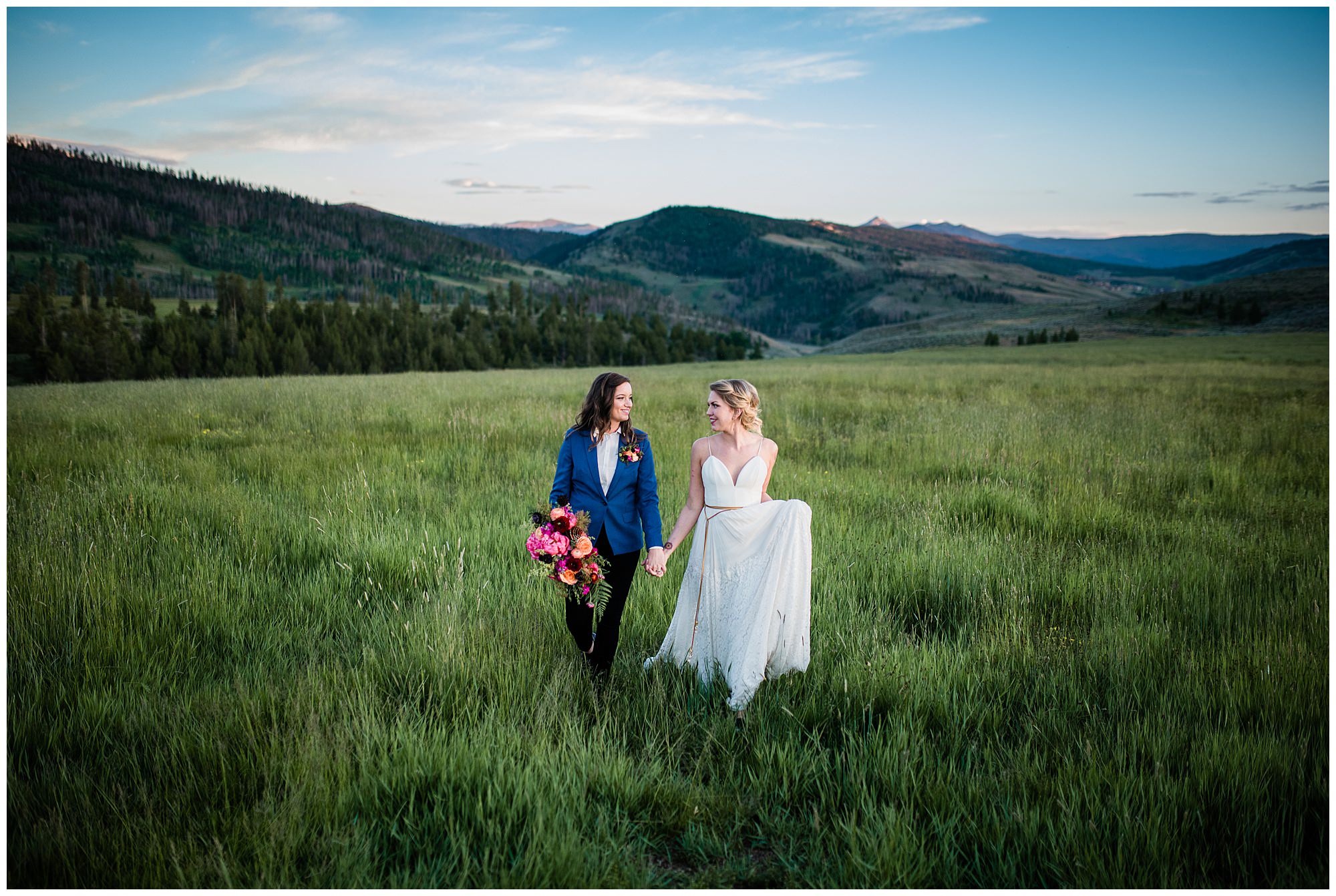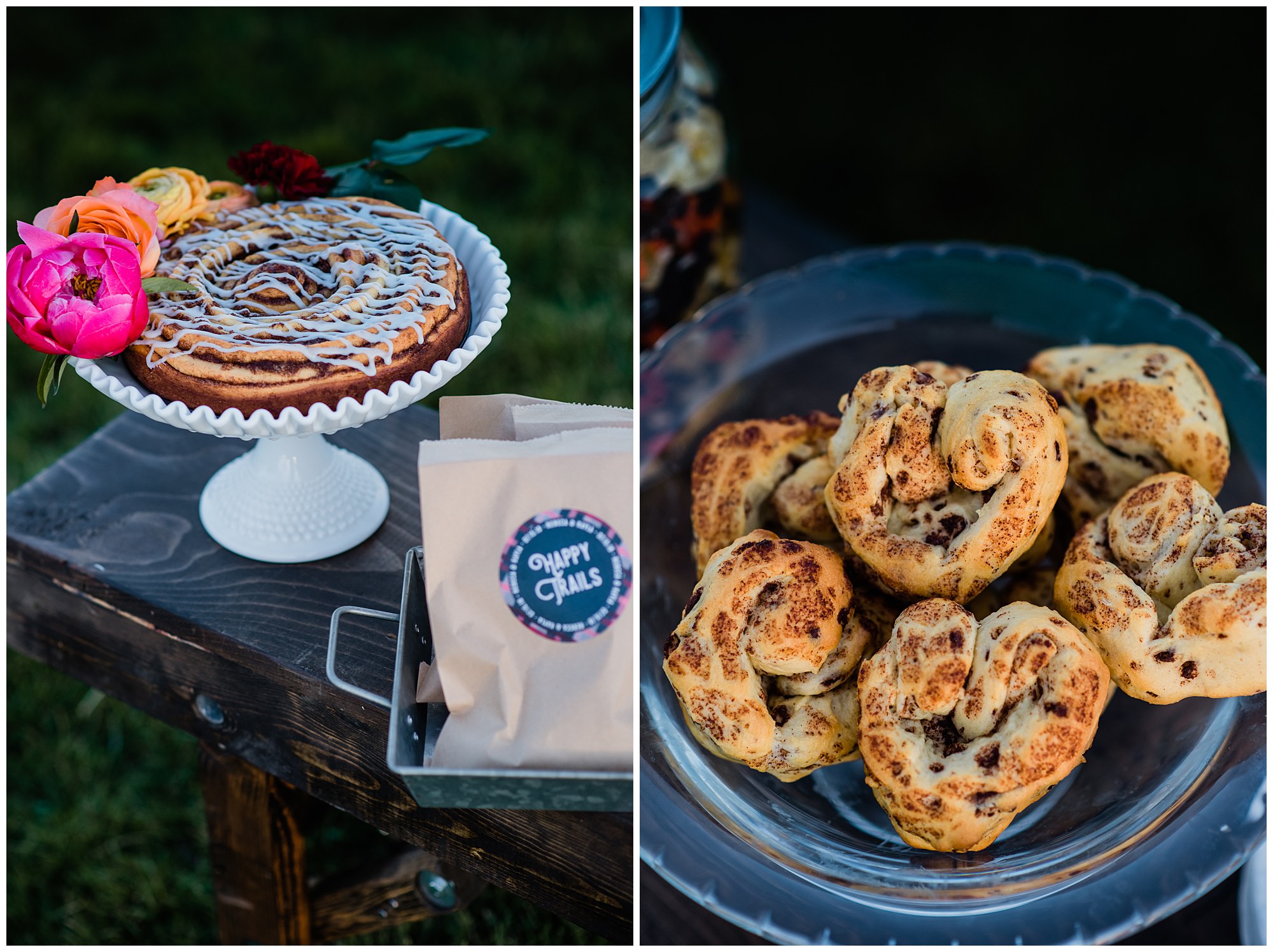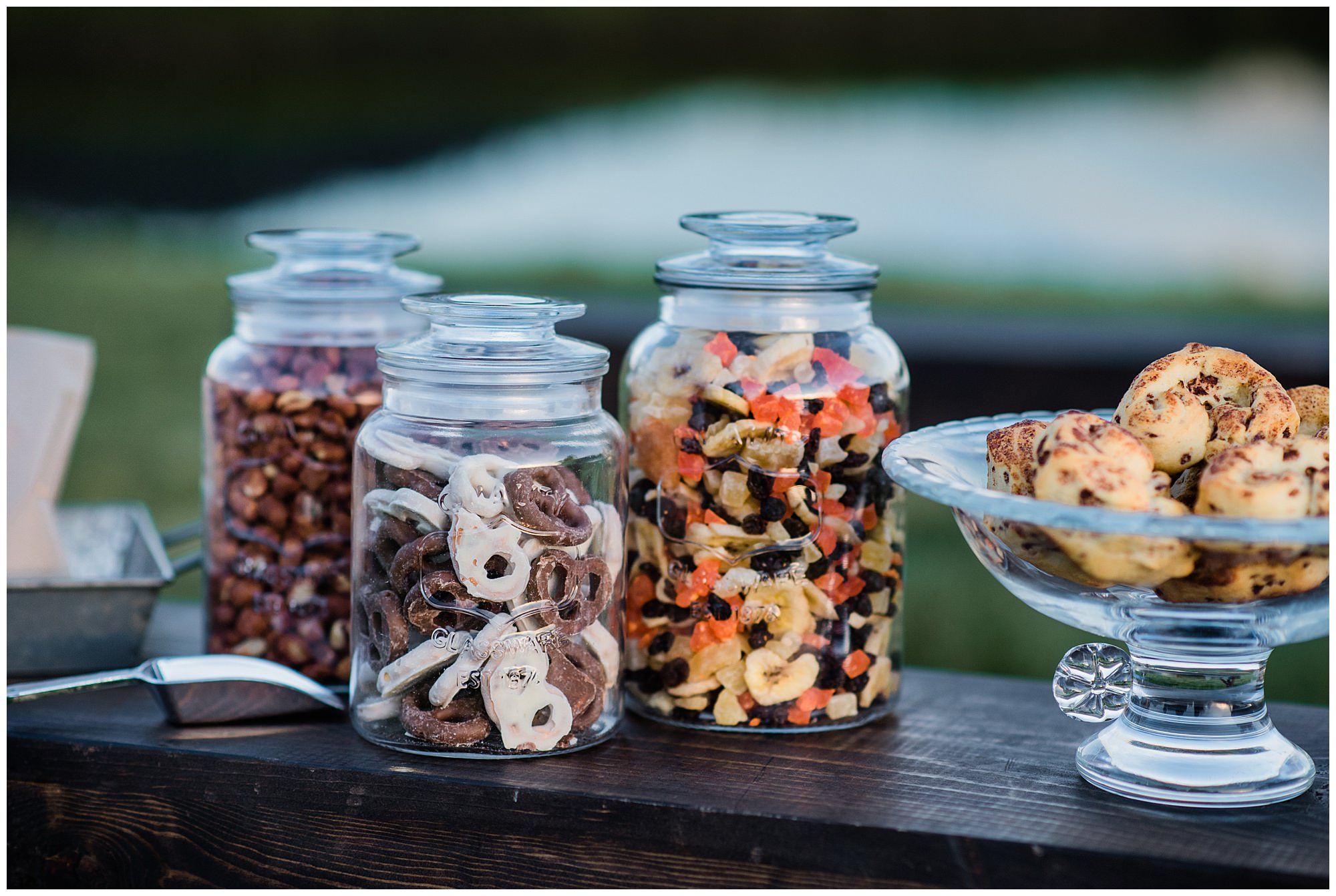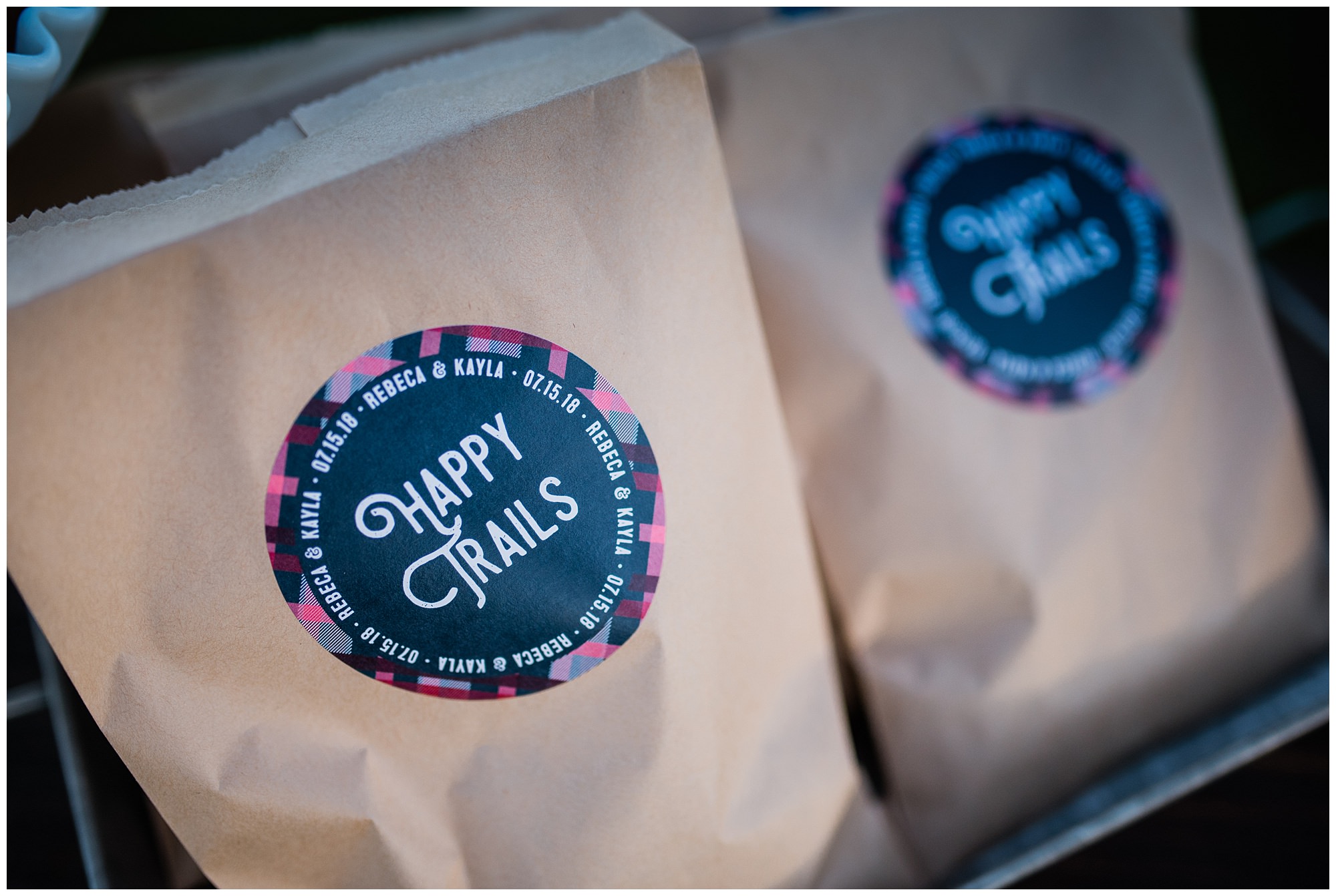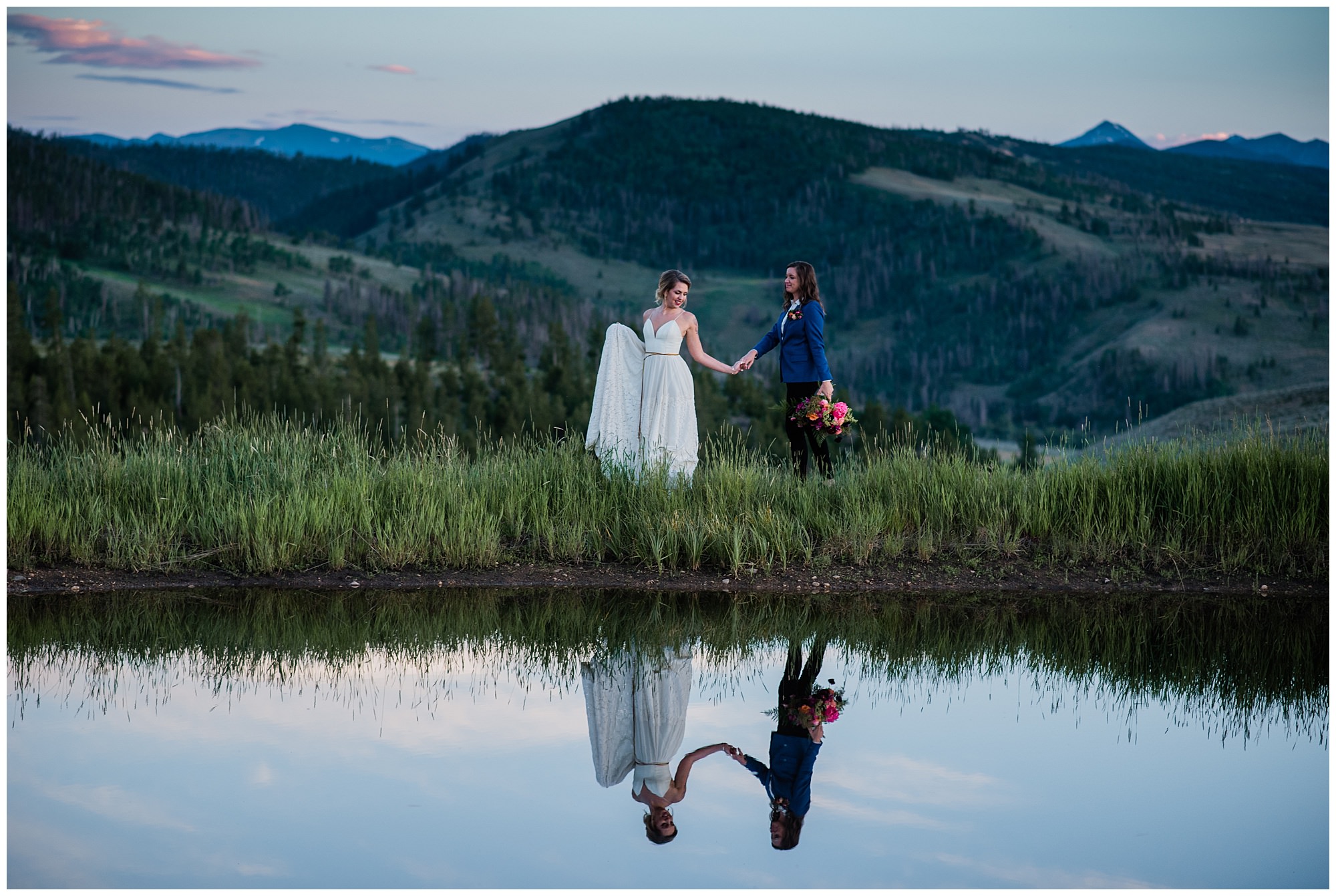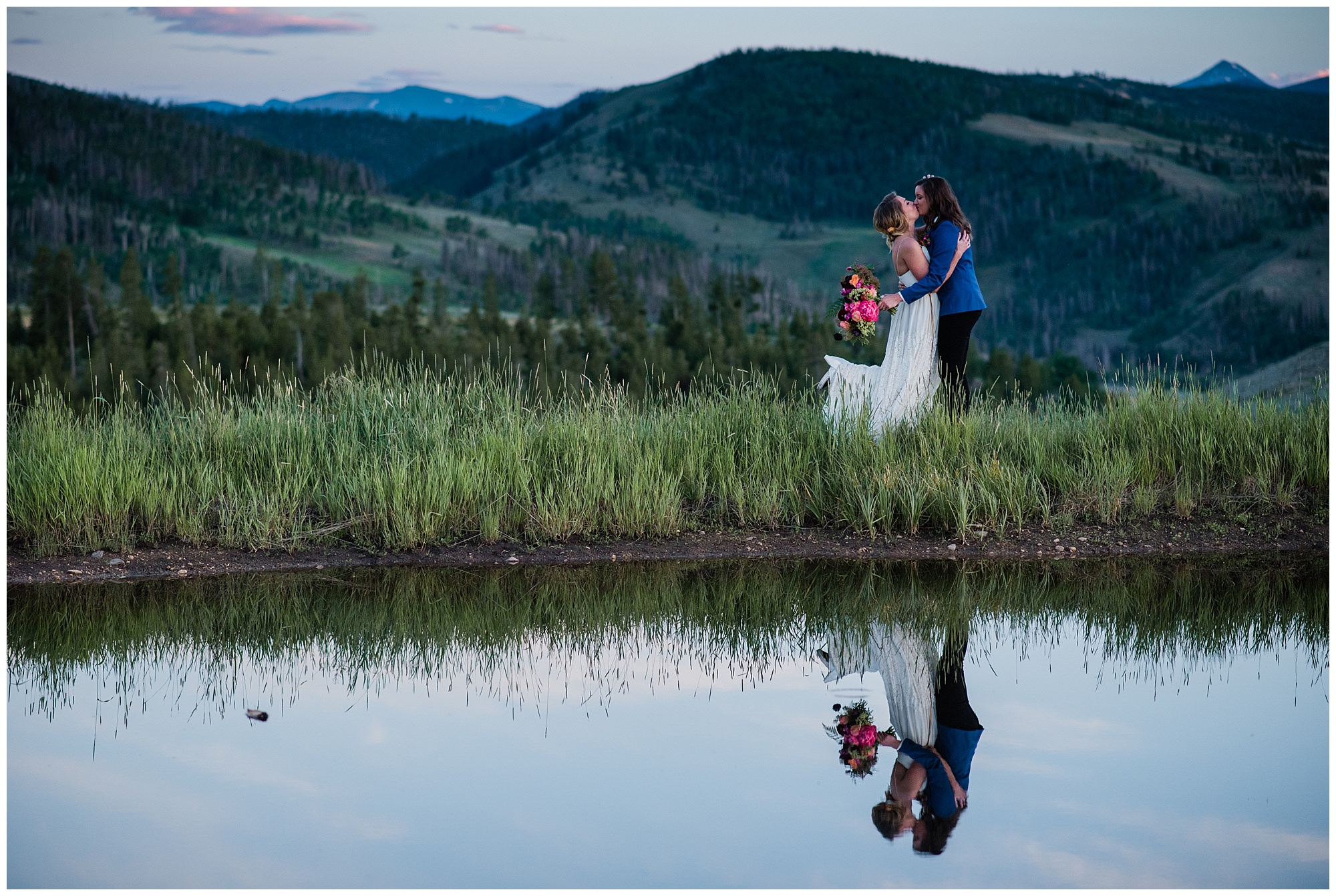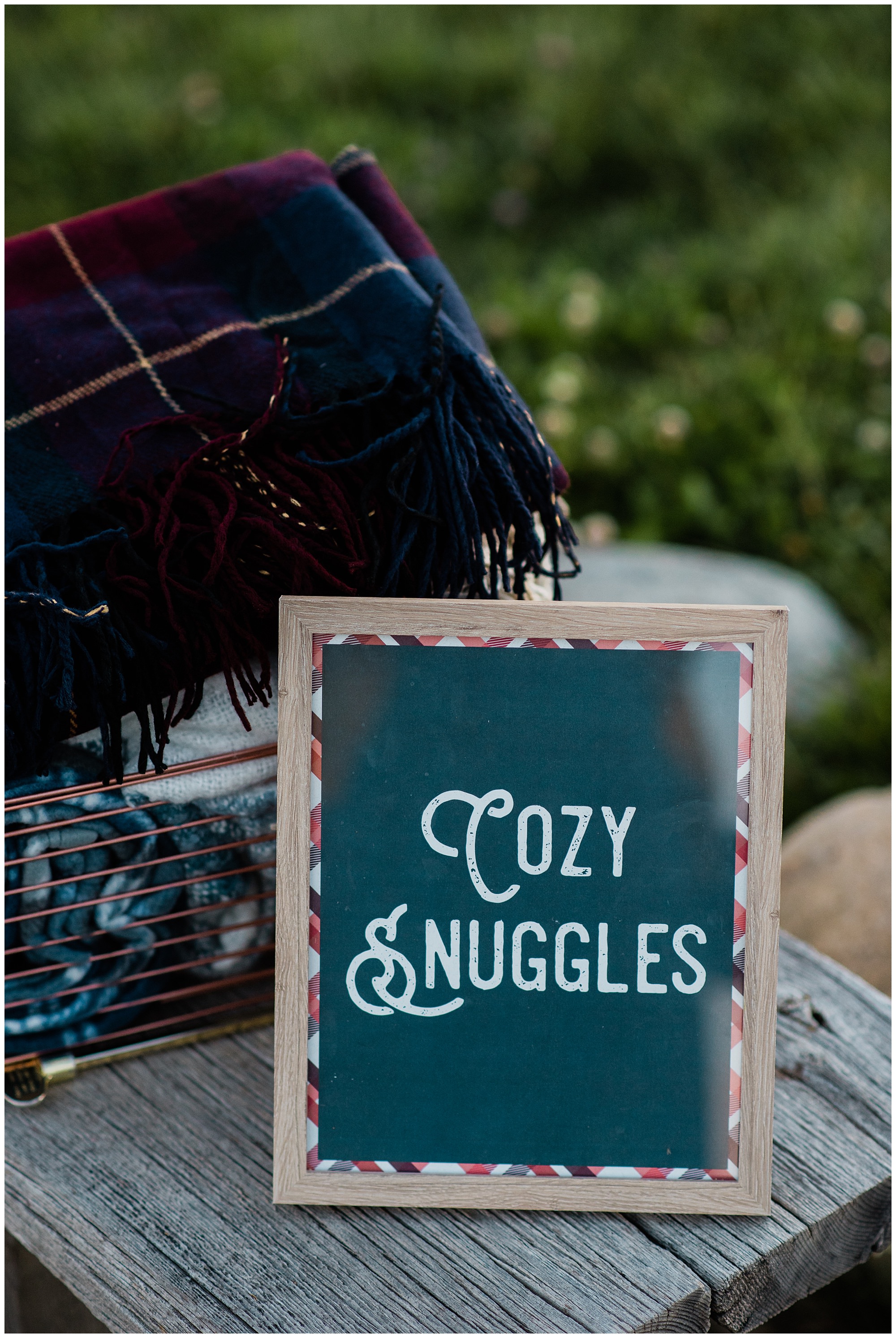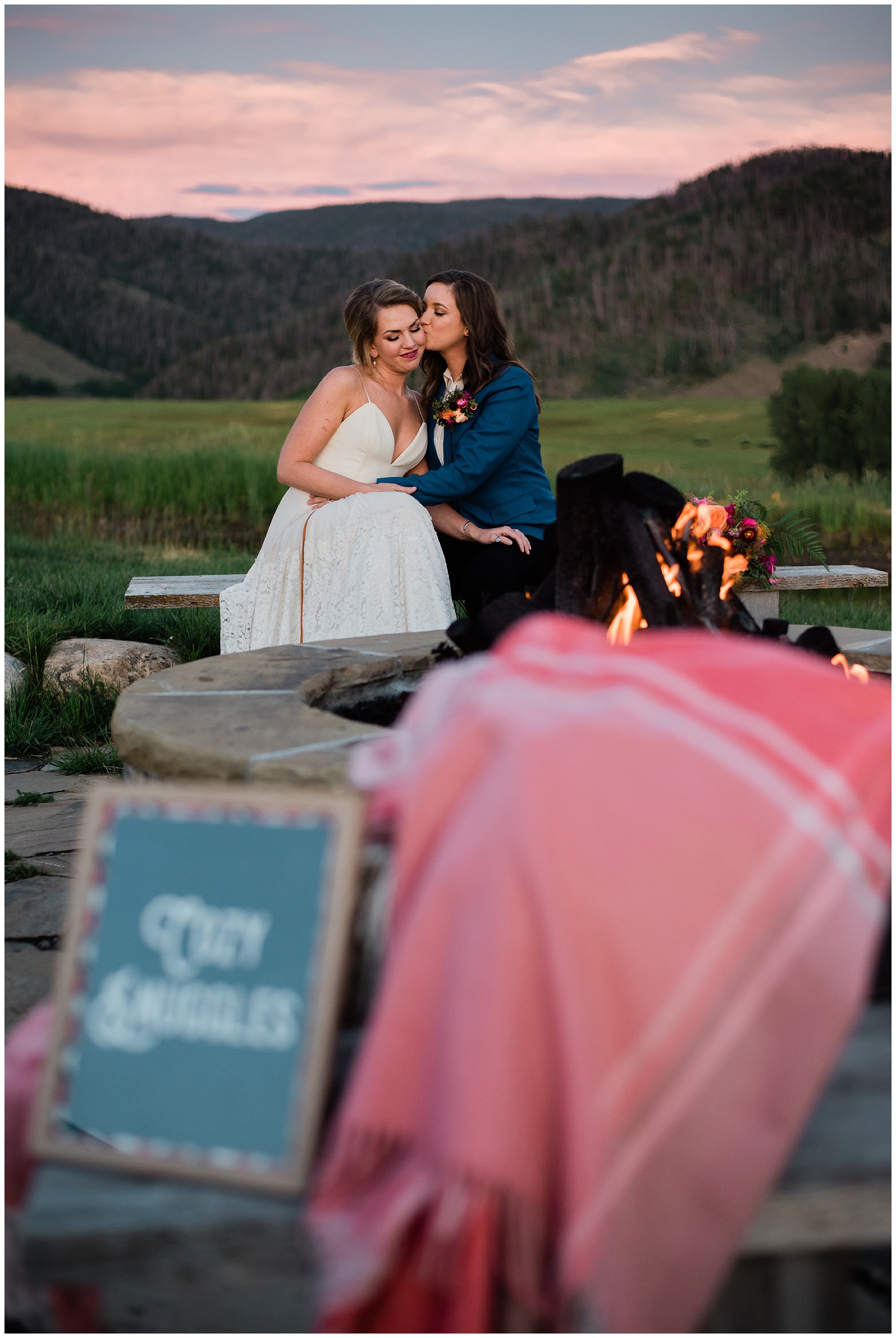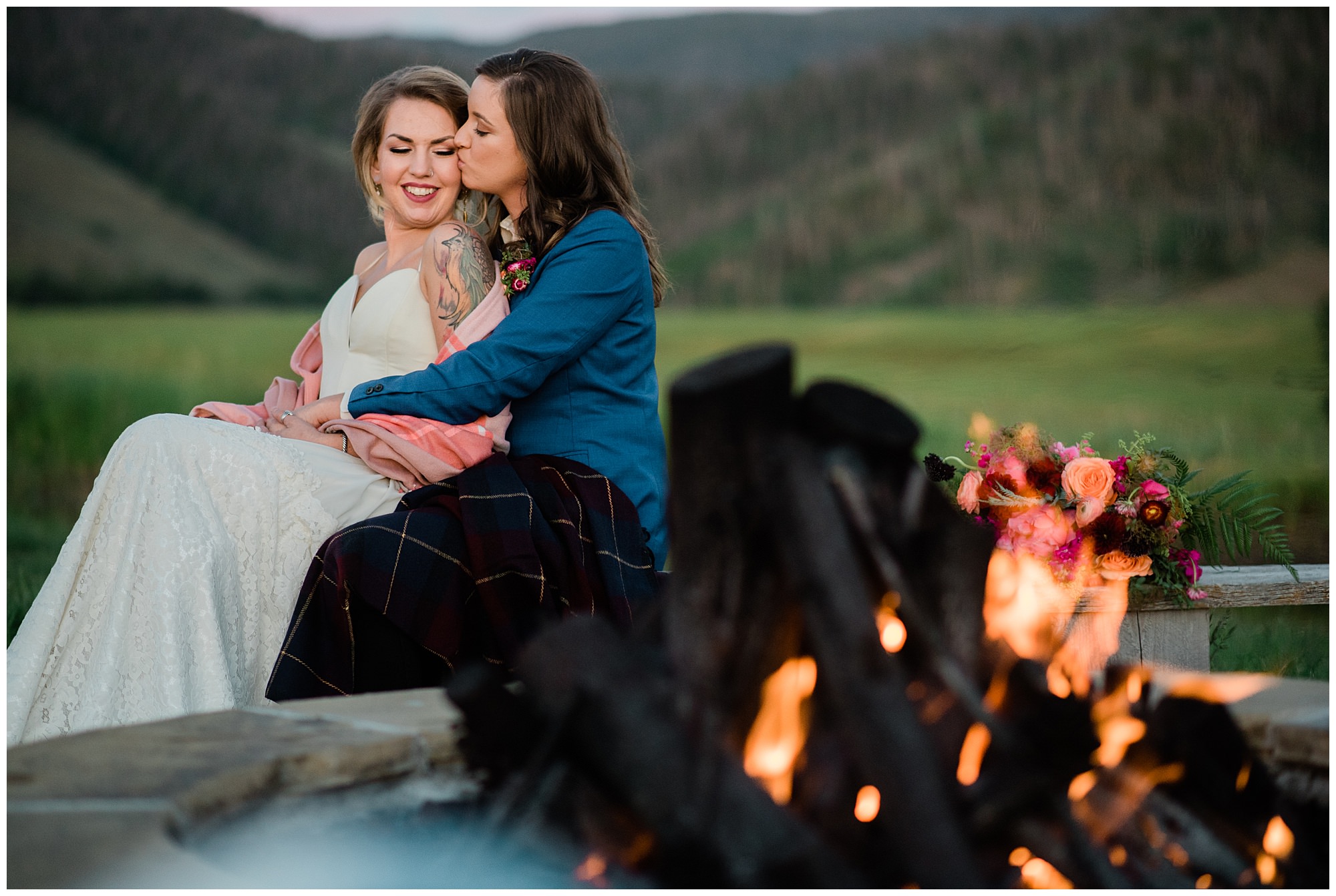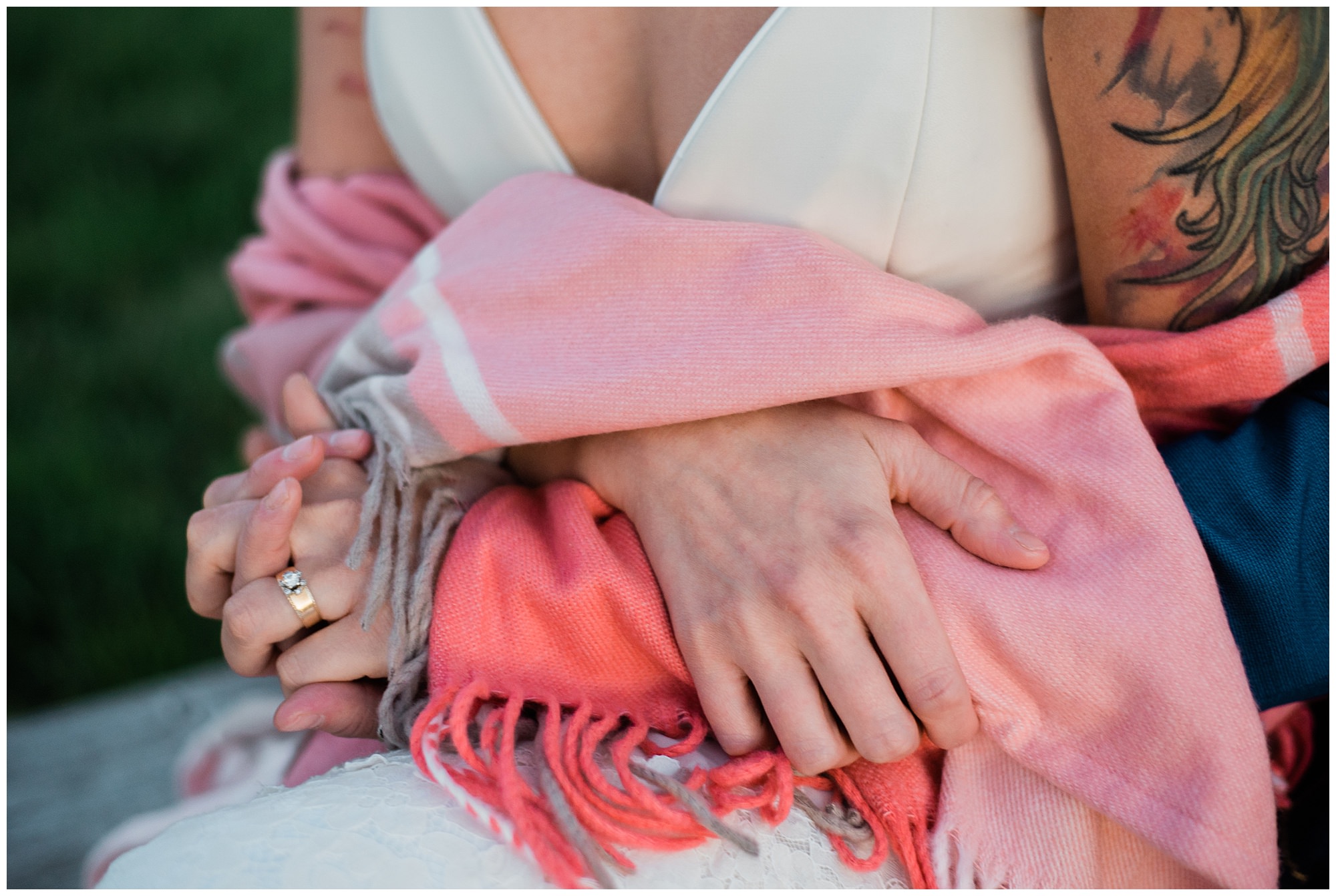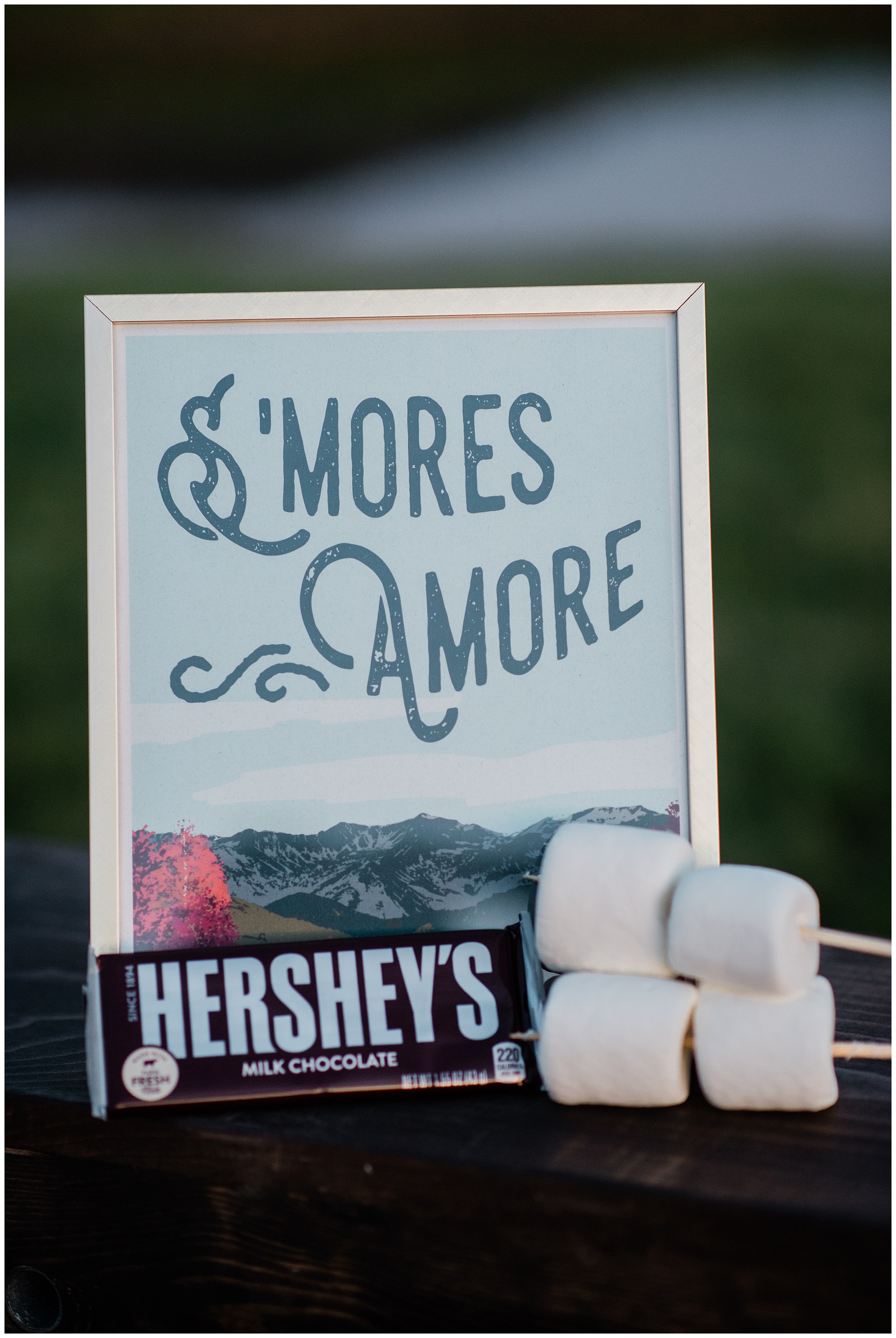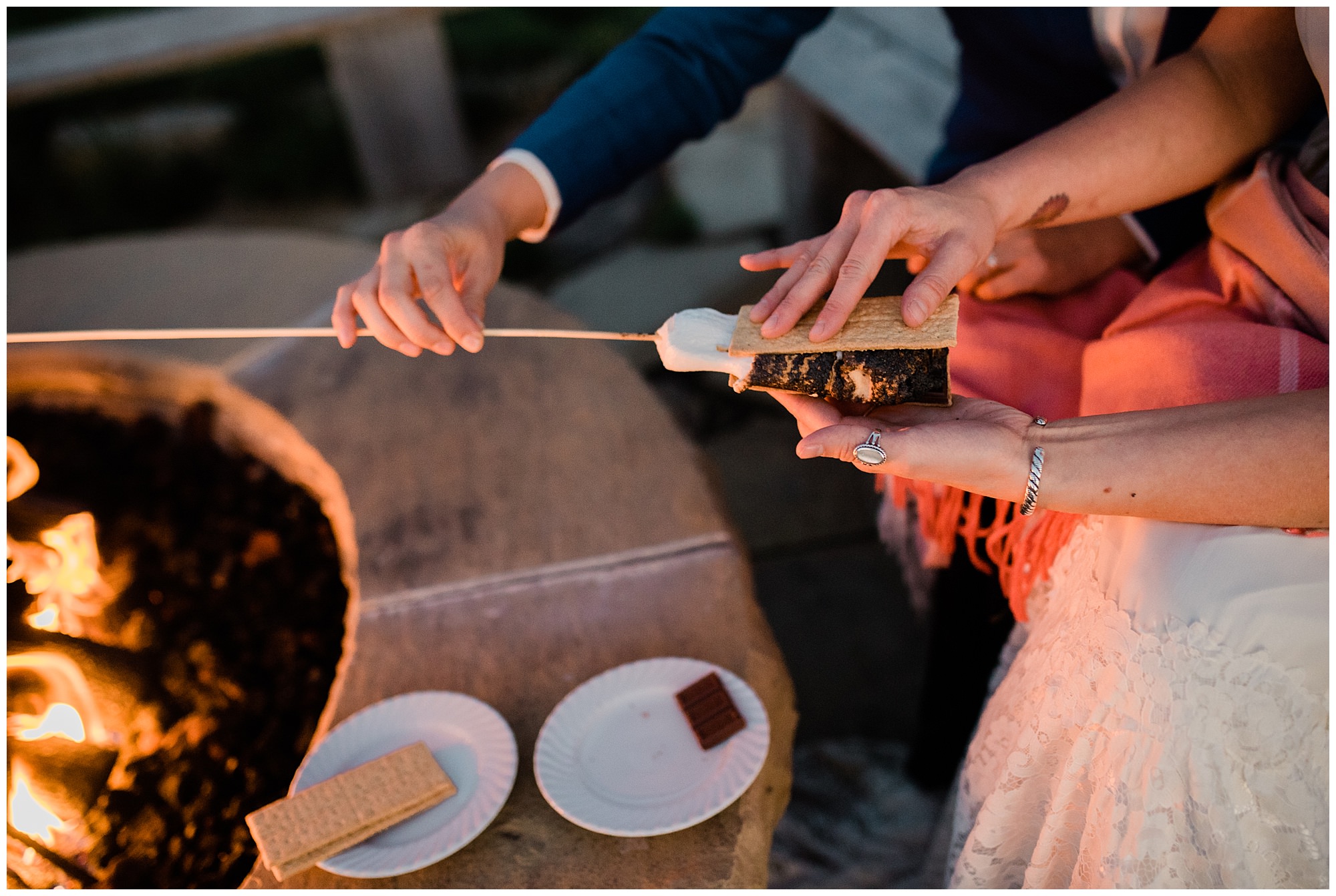 Written by Emily Rochotte