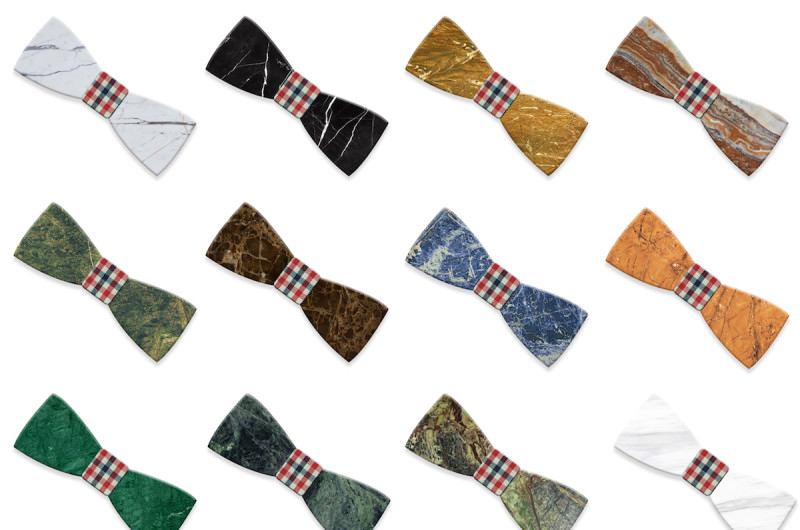 Marvelous Marble Fashion for Your Wedding Day
It all started with cake. Illustrious marble designs consumed tiered layers of wedding cakes, and it wasn't long before Pinterest was bombarded by the trend. Now, as one of the biggest wedding trends of 2017, we're seeing reception decor infused with marble details. The distinctive design and smooth texture is everywhere — on beautifully designed invitation suites, unique place cards and trendy tablescapes. But that certainly isn't all. We're always on the lookout for creative fashion, and with MIKOL's line of marble accessories, you can now add touches of marble to your wedding day attire!
From cufflinks and tie bars to astonishing bow ties, it's never been easier to marvel at one of the year's biggest wedding trends. We're especially crushing on their handcrafted marble bow ties, which are sleek in design and comfortably lightweight. We know that isn't exactly the first thing that comes to mind when you think of marble, but that's what makes these such a standout: their wearability. Using cutting-edge technology to lighten the marble, MIKOL, an innovative company based out of San Francisco, designs for the unique consumer who values individuality. And in addition to suit accessories, MIKOL also carries phone cases, computer covers and business cards. So jump on that marble trend and check out these stylish accessories that will leave your guests in awe!