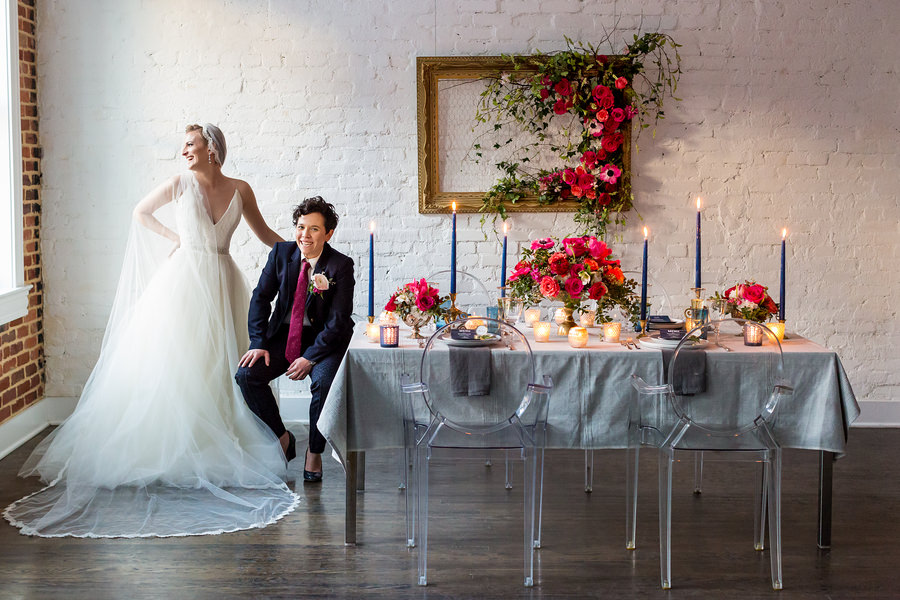 Nautical and industrial are two wedding styles that aren't often united so when Love List member Sincerely Pete Events and Procopio Photography submitted this shoot, my jaw dropped due to its creative combination. Not only that, but they made sure to include masculine fashion and details, which makes my equality-minded heart sing.
Metallic calligraphy, compass escort cards and an amazing nautical wedding cake are just a few of the items that you're going to want to file away for future use from this incredible inspiration shoot.

*Editor's Note: This post contains affiliate links. Each time you purchase an item via our affiliate links, Love Inc. is receiving a small percentage of the sale, thus you are helping our small, equality-minded business grow and allowing us to provide more content for YOU! Isn't that just fantastic?