When we have the opportunity to feature a wedding such as this one, it couldn't be more apparent to us that love is love, and love wins. This gorgeous couple is so in love it is practically spilling out of their pictures, captured beautifully by Love List member Susan Shek Photography. This intimate, romantic ceremony, rich in culture and overflowing with joy, is everything Astin and J hoped for to celebrate their love story, which started more than eight years ago, and it is just as beautiful as it is heartwarming.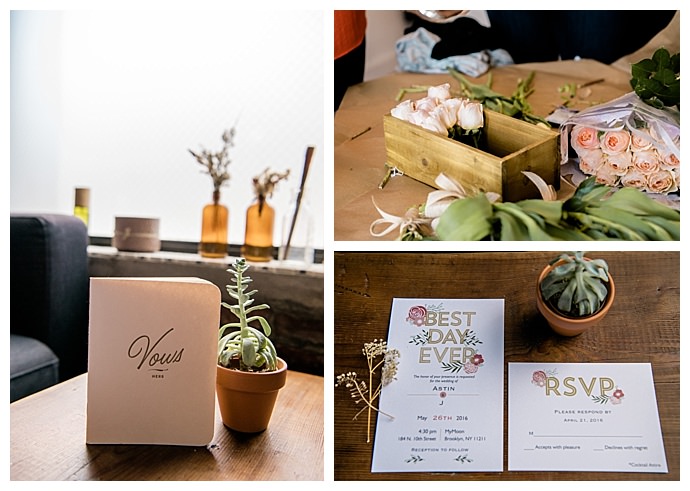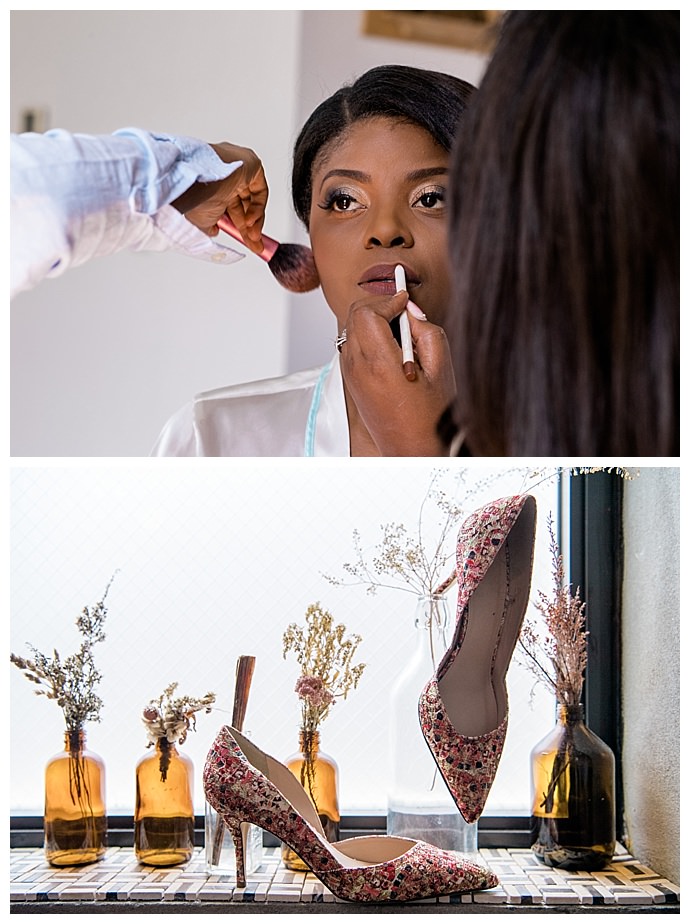 The Love Story
It was the fall of 2008 when Astin and J first crossed paths at NYU where they were both enrolled in the graduate program studying social work. Although they hail from very different walks in life — Astin is African American, Christian and cisgender while J is Caucasian, Jewish and transgender — an unbreakable bond quickly formed between them. They dated for four years before J proposed to Astin a day after Valentine's Day at The Cloisters, a museum in Upper Manhattan. With both of her sisters in town and her family's blessing, J got down on one knee and asked Astin to marry him. But the surprises didn't stop there. J also planned a surprise party for later that night at Doris, a classic Brooklyn bar, where they spent the night celebrating with their friends and family.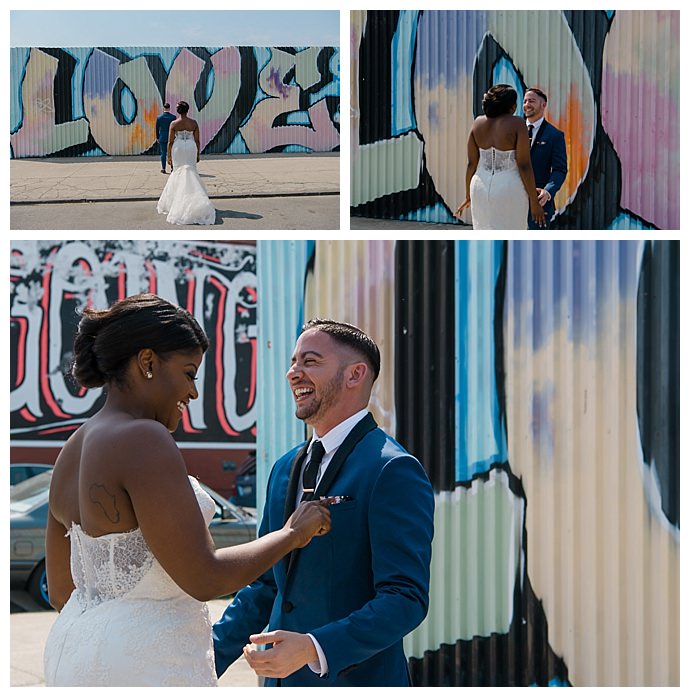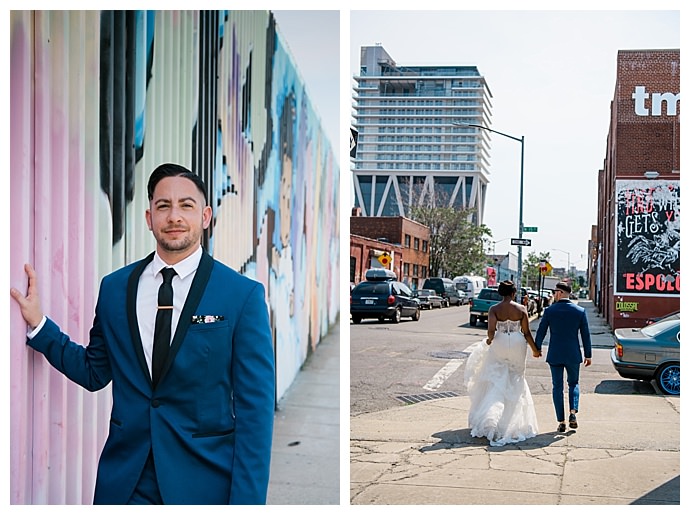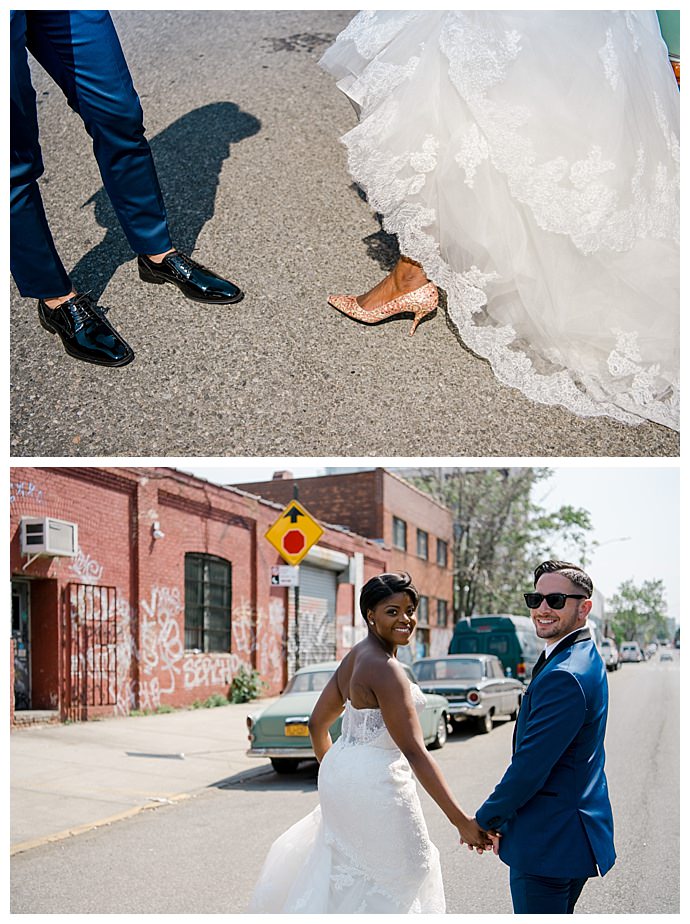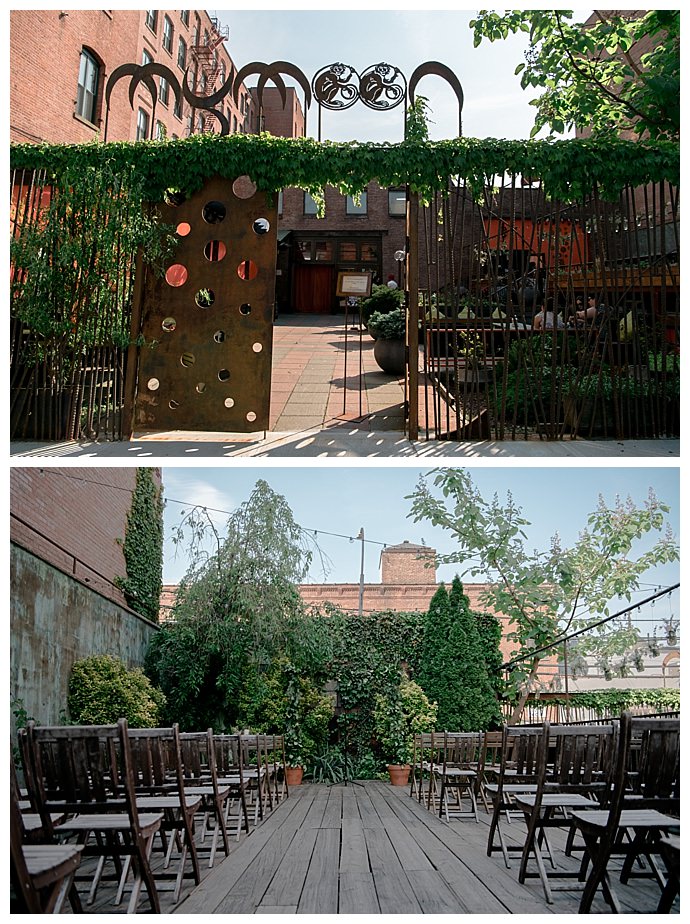 The Ceremony
It was important to Astin and J that everything about their wedding day reflected who they are. They selected Brooklyn's MyMoon as a venue not only for its intimate setting, exposed brick walls, rustic wooden tables and lush garden backdrop, but also because it's a local place they can revisit year after year to celebrate their anniversary and reflect back on one of the most special days of their lives.
After J and Astin were both escorted down the aisle by their parents, the ceremony was led by their two best friends, Justin and Kaleah, under an opulent eucalyptus-covered chuppah. They honored both of their backgrounds by including the breaking of the glass and jumping of the broom, in addition to reciting their own vows and a reading of the Ketubah. Astin says her favorite part was "how the ceremony represented us as a couple, the beauty in our surroundings and the warmth and love in the room."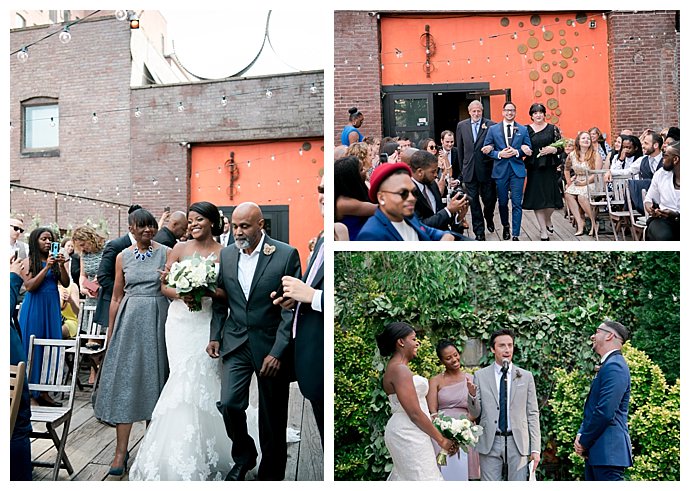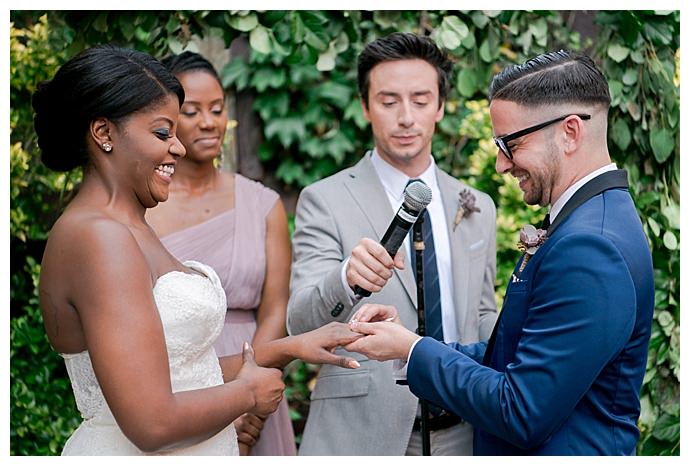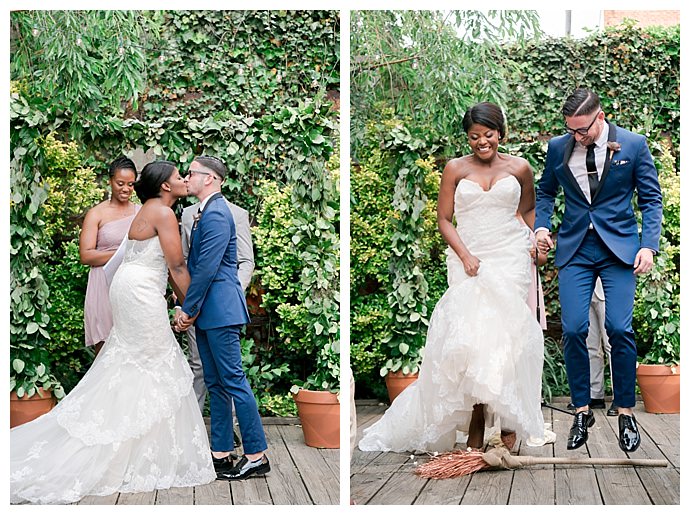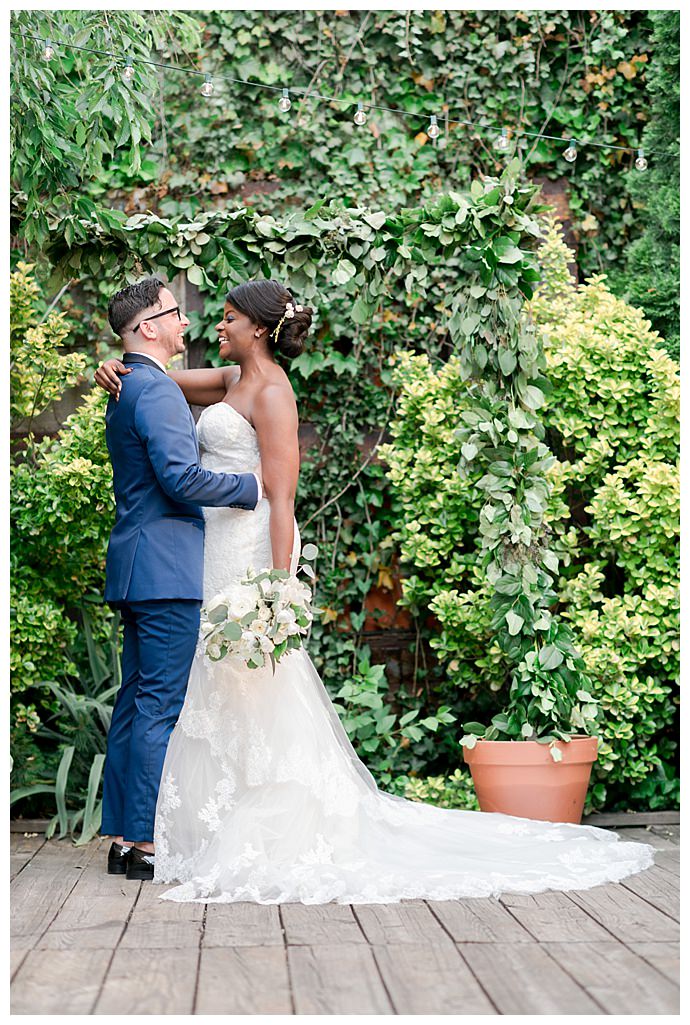 The Party
After a tasty selection of tapas and hors d'oeuvres made the rounds, guests fueled up with a seated dinner at long tables covered end-to-end in lush eucalyptus before hitting the dance floor with a DJ that Astin and J were thrilled to have at their wedding. "We had to have DJ Mursi Layne," Astin says. "We followed her gigs throughout New York City; she plays a lot of queer parties, something that's important for us to have a pulse on and be a part of. Safe, affirming spaces are needed in the queer community and she provided that for us in an awesome, fun way."
Instead of a cake, Astin and J chose to have donuts, a tasty treat that they often share together. "An amazing donut shop opened up in our neighborhood not long after we started spending time together called Dough," Astin says. "It's one of our special spots." Arranged on a variety of plates, they topped the colorful spread of donuts with a calligraphy cake topper that said "best day ever."