Pantone may have called "Greenery" as the Color of the Year for 2017 but the trend certainly began in 2016. Our best boutonnieres and bouquets from the past year are full of creative details, such as trendy lush greens, alternative vessels, unexpected textural elements and even vegetables, all of which are guaranteed to inspire 2017 couples.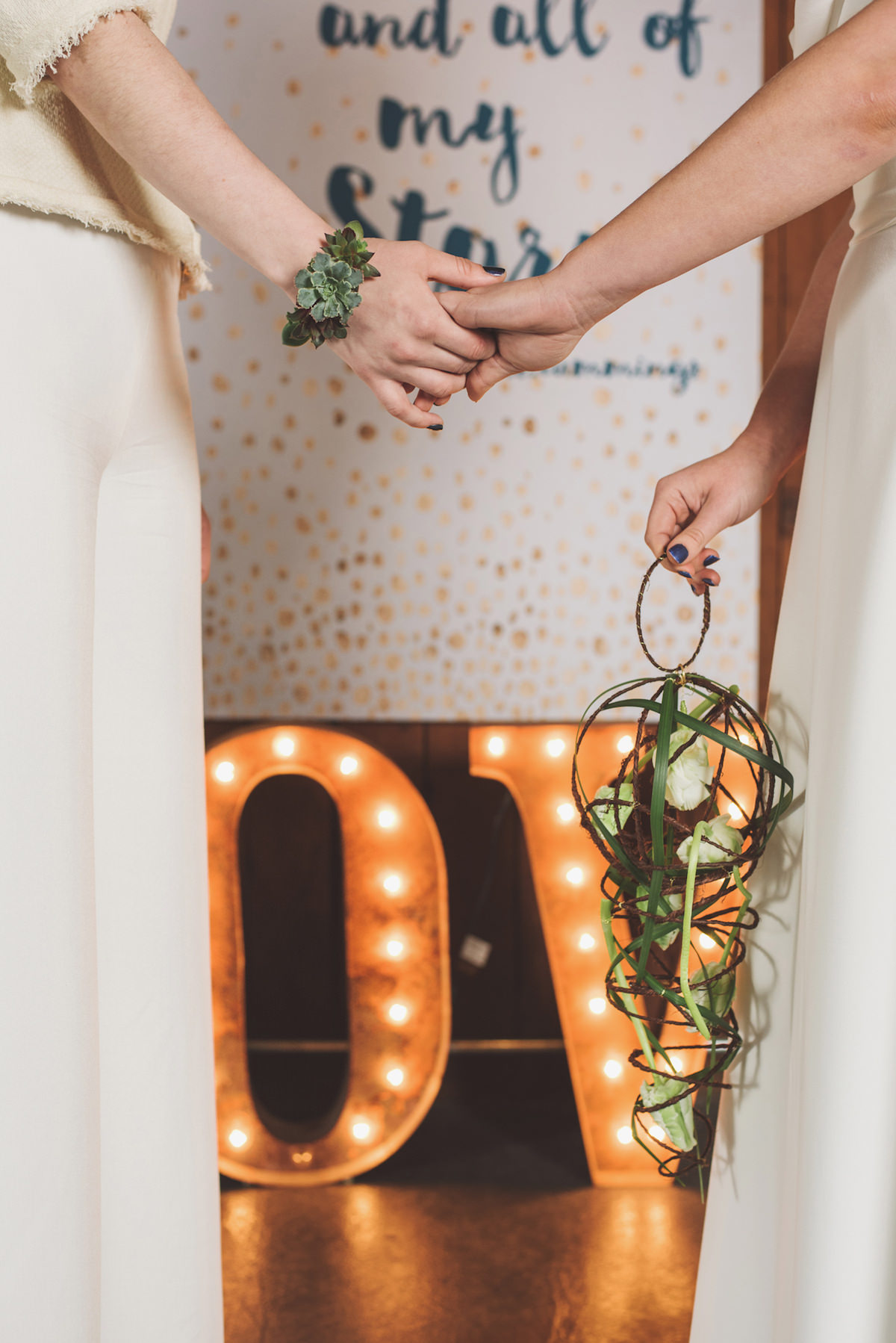 We loved this creative take on a bridal bouquet with hanging greenery that felt more like an accessory rather than a traditional posy. | Photography by Suzanne Rothmeyer | Floral design by Vases Wild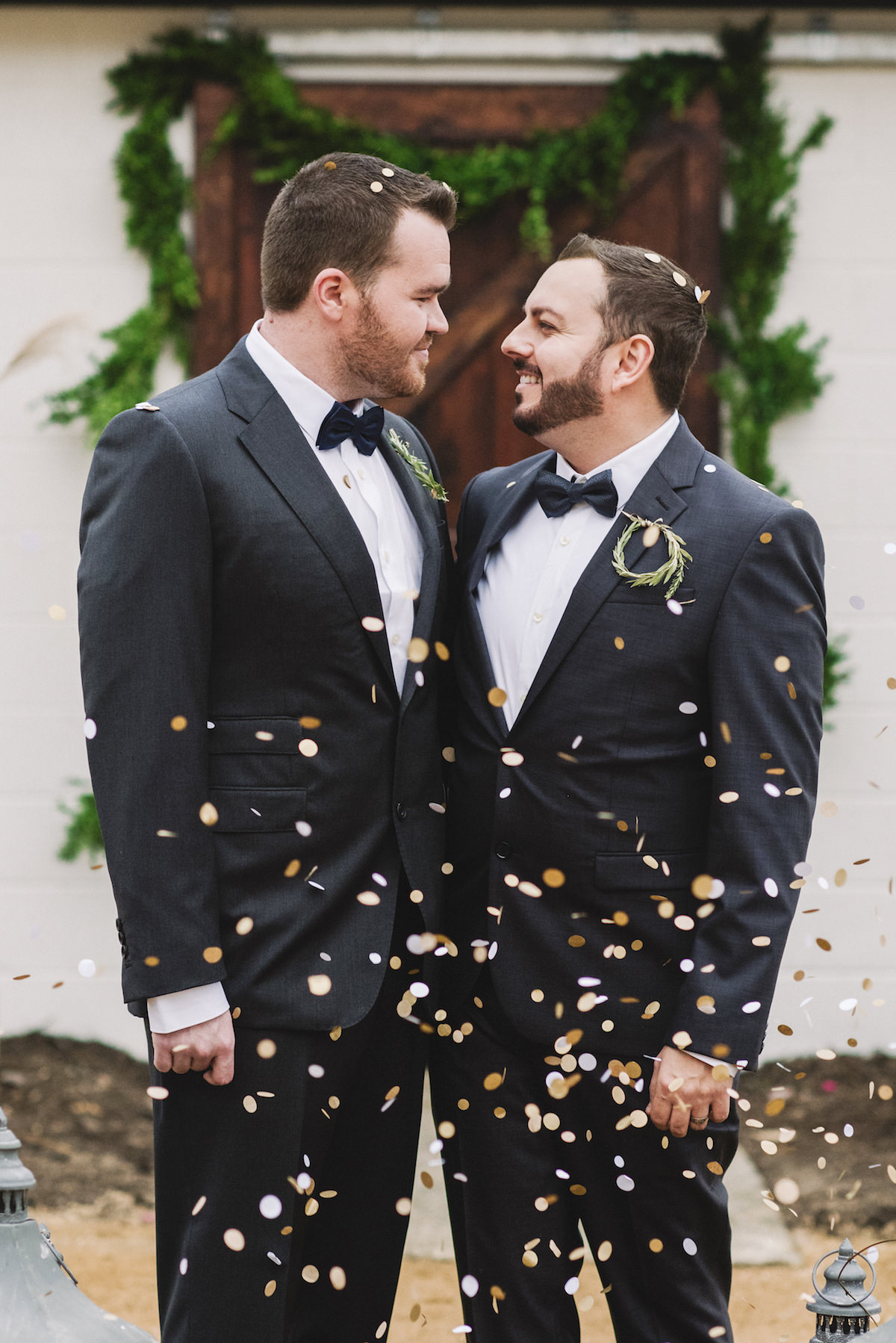 Who knew tiny wreaths could make us swoon so?! | Photography by Krystal Kast Photographers | Floral design by Bowerbird Flowers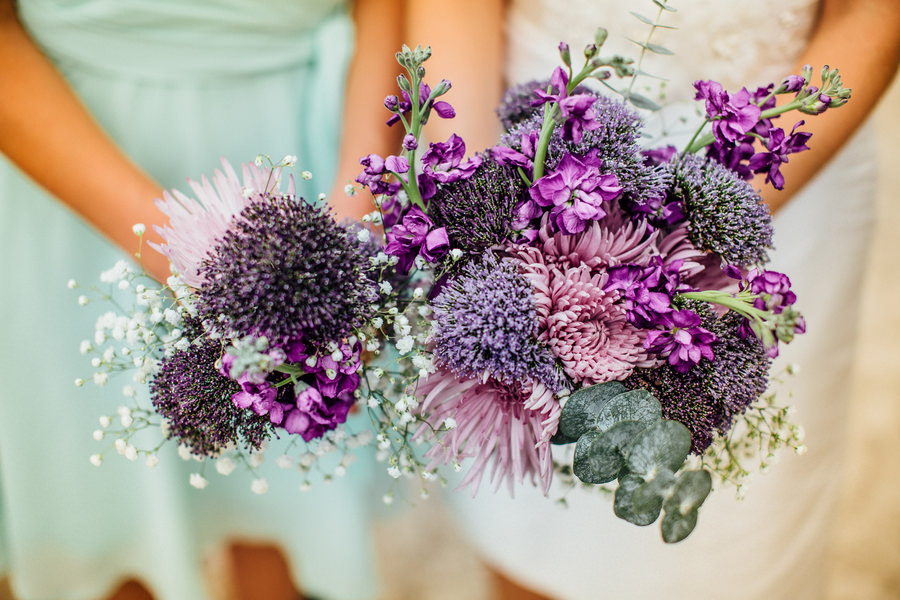 A monochromatic mix of chrysanthemums and tracheliums give Jen's bouquet a modern vibe for her Hilton Head beach wedding. | Photography by Vitor Lindo Photography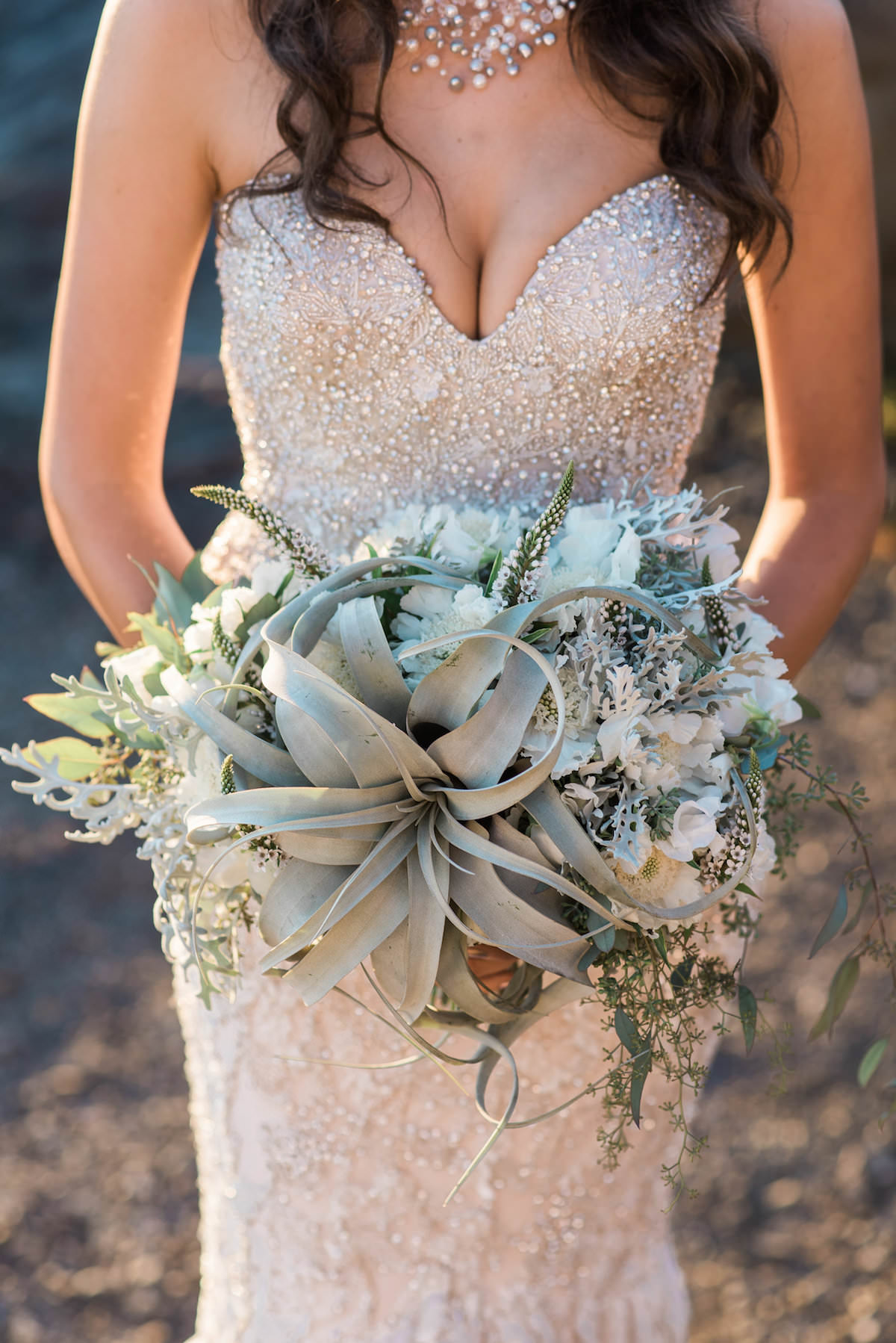 The air plant's bendy leaves give a unique structure to this bouquet that is rounded out with dusty miller and veronica, creating a style that is full of texture. | Photography by B. Jones Photography | Floral design by Bella Fiori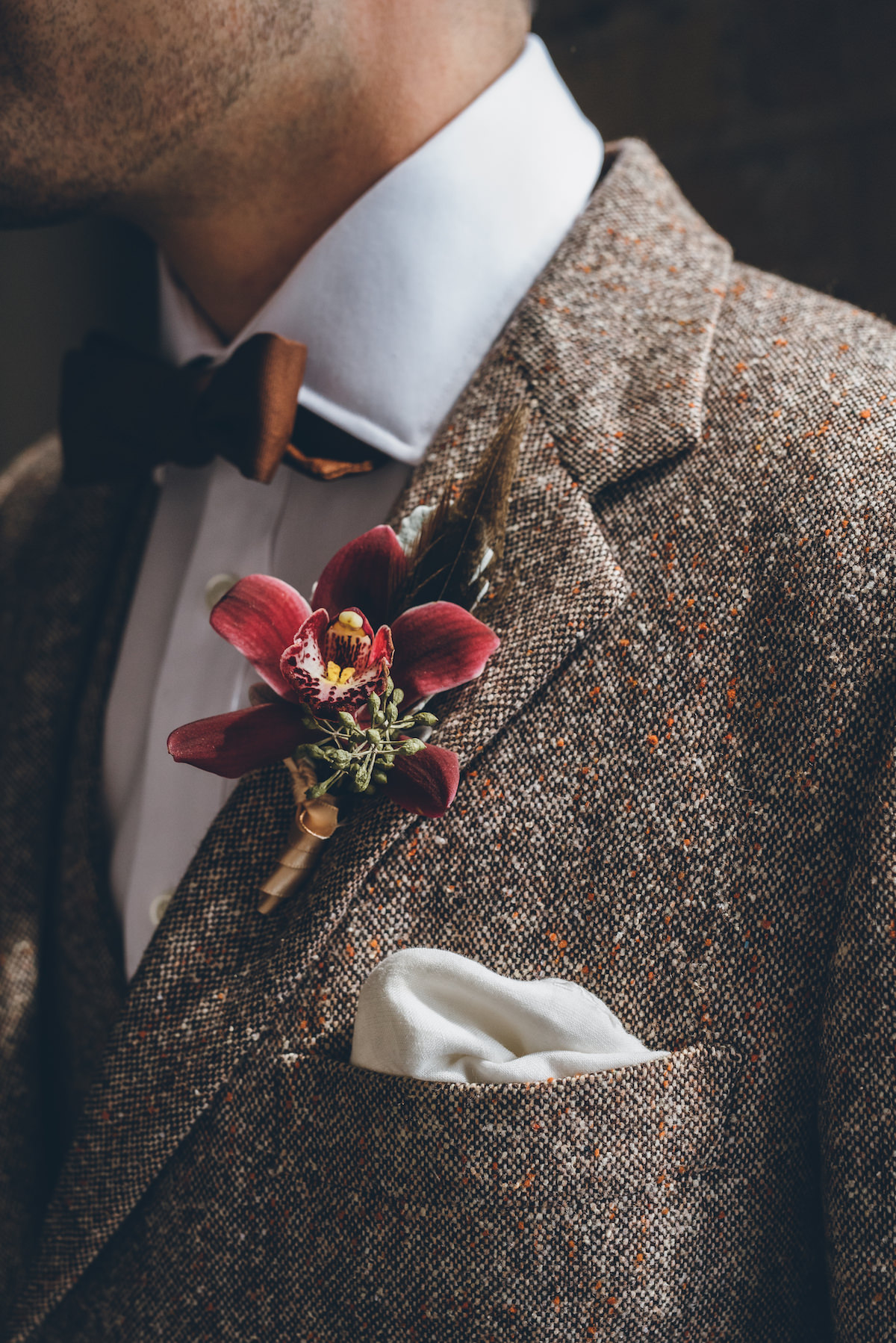 The epic details in this styled shoot transported us back to the 1930s where Bennie and Clyde, inspired by the iconic bank-robbing duo but with a modern, equality-minded twist, are gearing up for their happily ever after. The feathery addition adds the perfect vintage vibe to this bout and the rich palette is perfect for a fall wedding. | Photography by Ed & Aileeen Photography | Floral design by Zuzu's Petals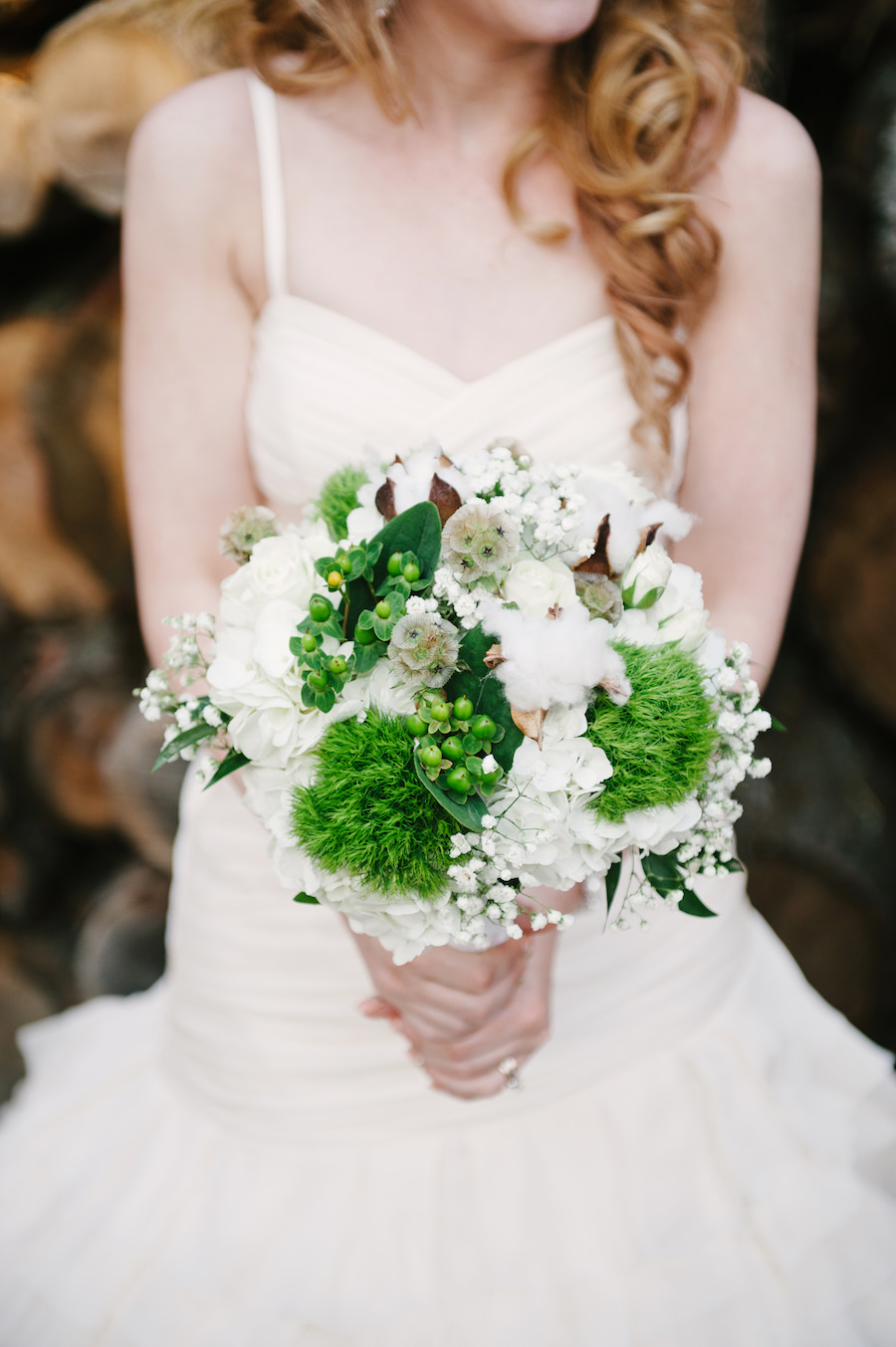 Taylor brought in elements from the surrounding forests to create her bouquet, made of cotton, moss and berries, for her woodland-themed wedding. | Photography by Allie Siarto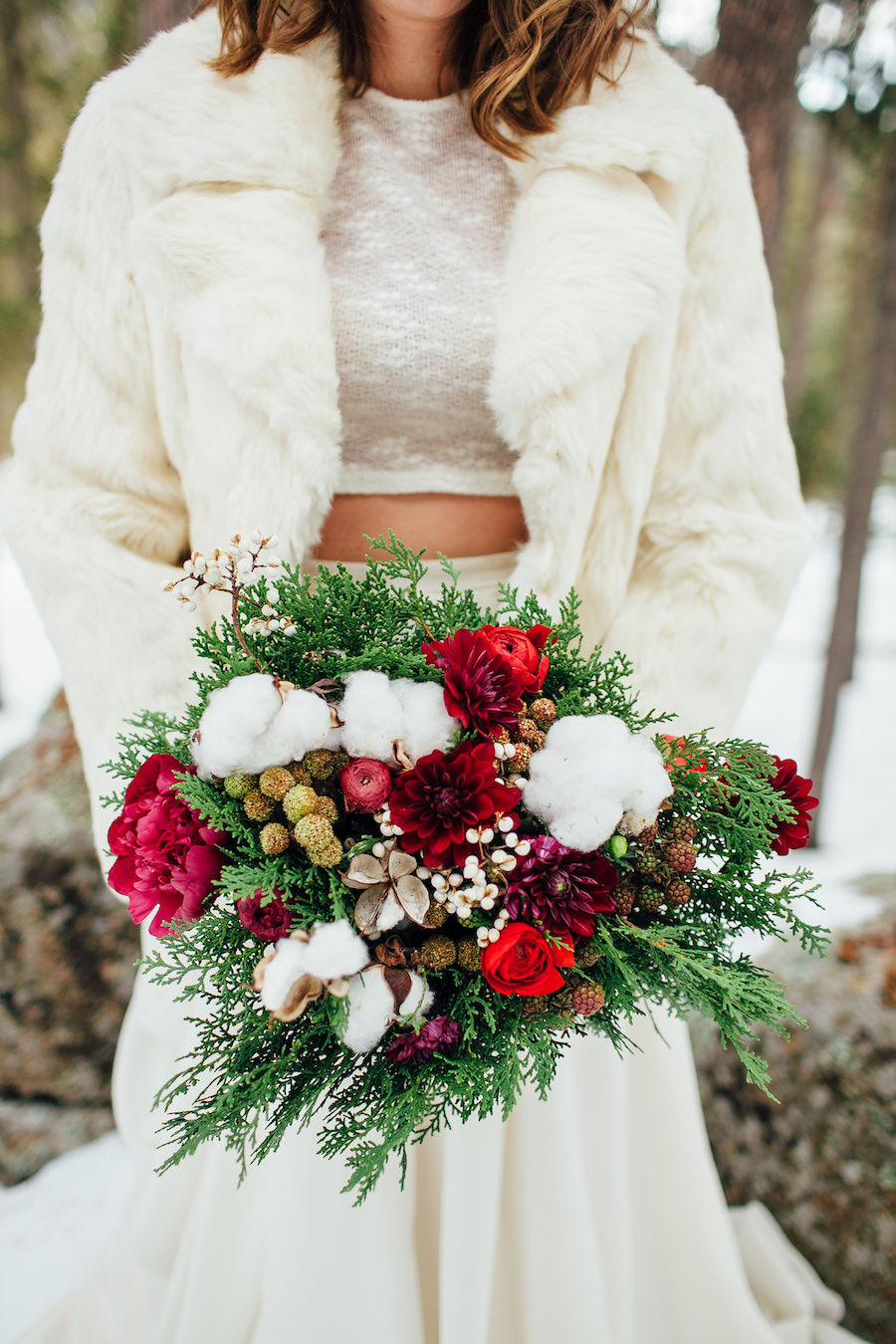 Evergreen, fluffy cotton, blackberries, rich red dahlias, roses and ranunculus are the key items in this lush bouquet that we can't stop staring at. | Photography by Kate Salley and Taylor Carlisle | Floral design by Beet & Yarrow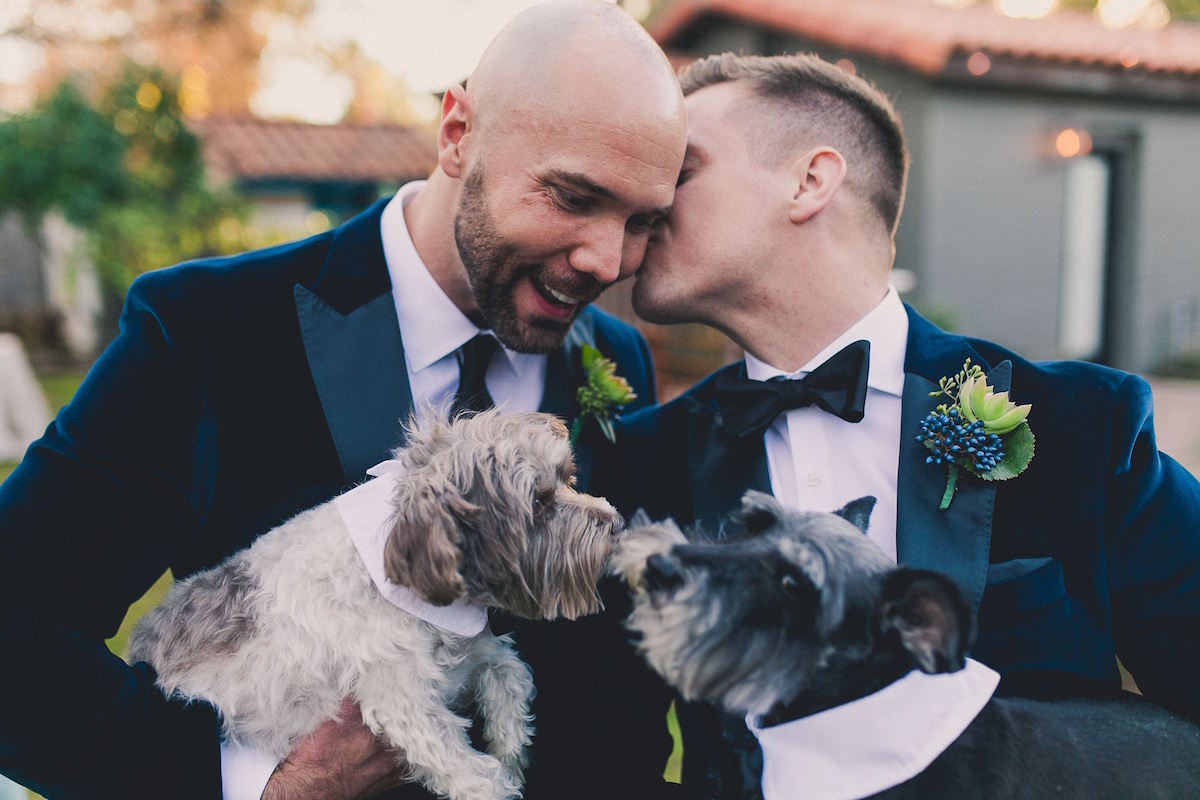 Berry-and-succulent boutonnieres were the perfect accessory for David and Luke's navy velvet suits on their New Year's Eve wedding. | Photography by Mike Olbinski Photography | Floral design by Brady's Floral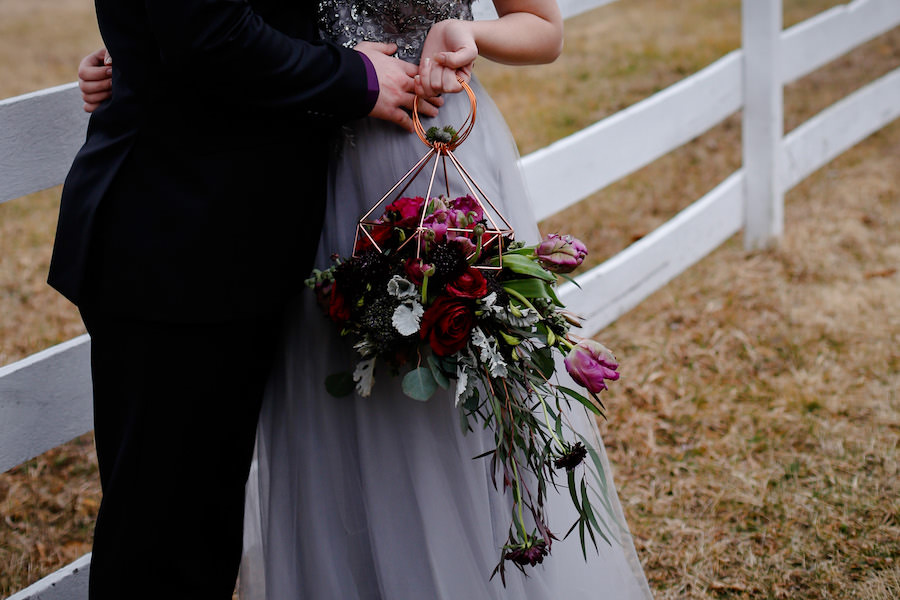 Another creative take on the traditional bouquet, this hanging geometric vessel overflowing with blooms is the perfect accessory for any boho bride. | Photography by Jessica LeFleur Photography | Event planning: A Charmed Affair | Florals by Flower Blossom Farm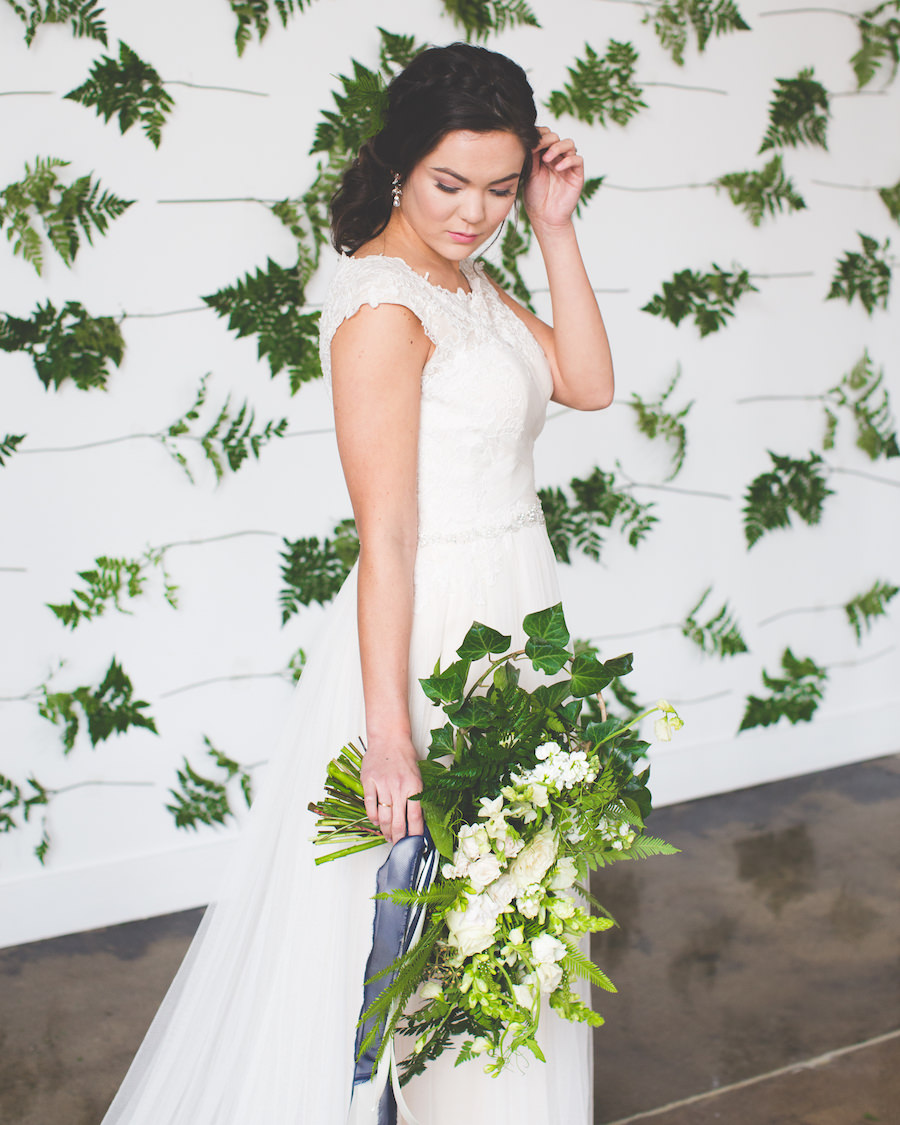 Greenery played a leading role in this fern-inspired styled shoot, featuring a cascading, monochromatic bouquet. | Photography by Hights Photography | Floral design by The Magnolia Flower Co.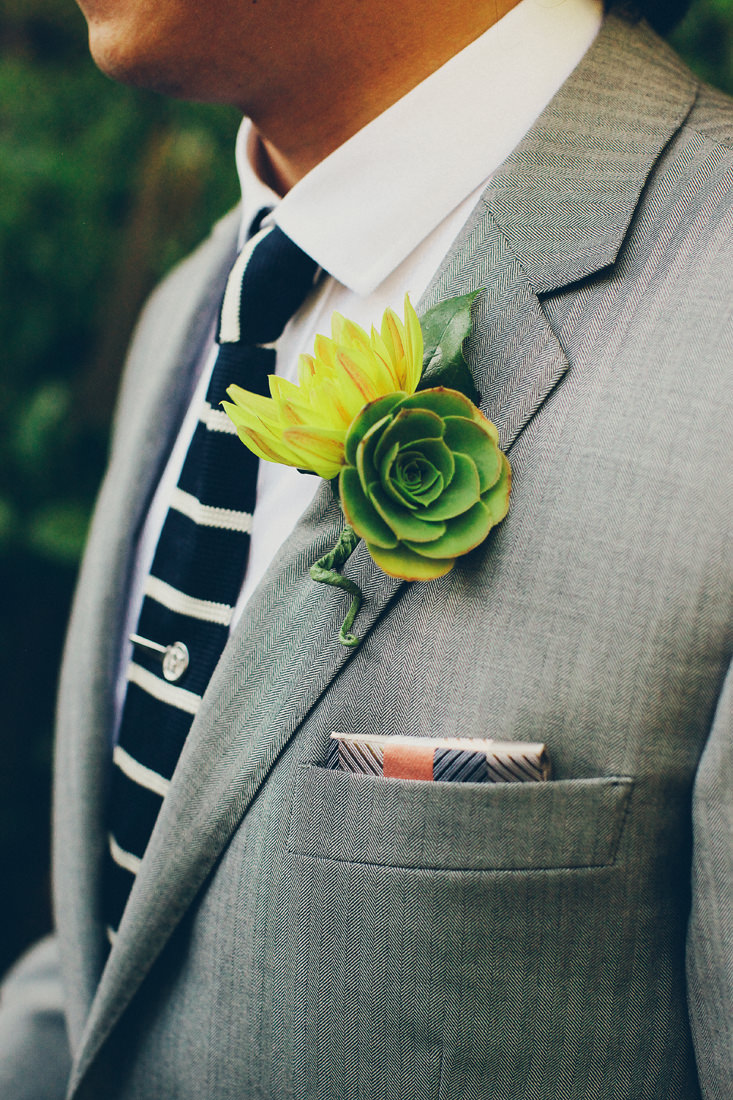 We love how these grooms didn't shy away from colors or patterns in their suit accessories and florals for their Mad Men-inspired wedding. | Photography by Take a Picture It Lasts Longer | Floral design by J. Floral Art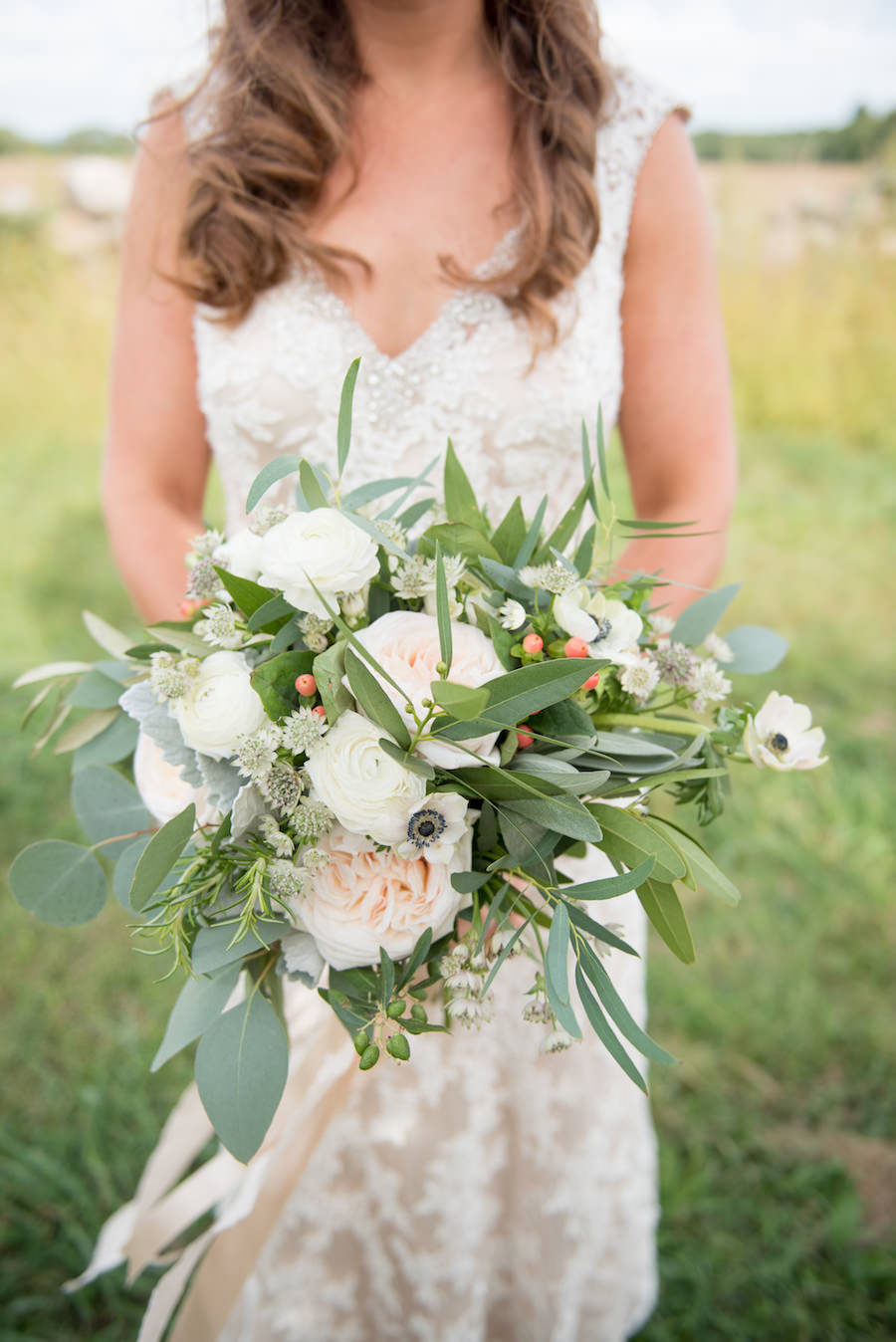 When the bride is in wedding industry (she owns her own dessert company), you know the participating wedding pros are going to be top-notch! Her wild and whimsical bouquet made up of eucalyptus, peonies and white anemones paired beautifully for her rustic vineyard wedding. | Photography by Lacey Gabrielle Photography | Floral design by Hana Floral Design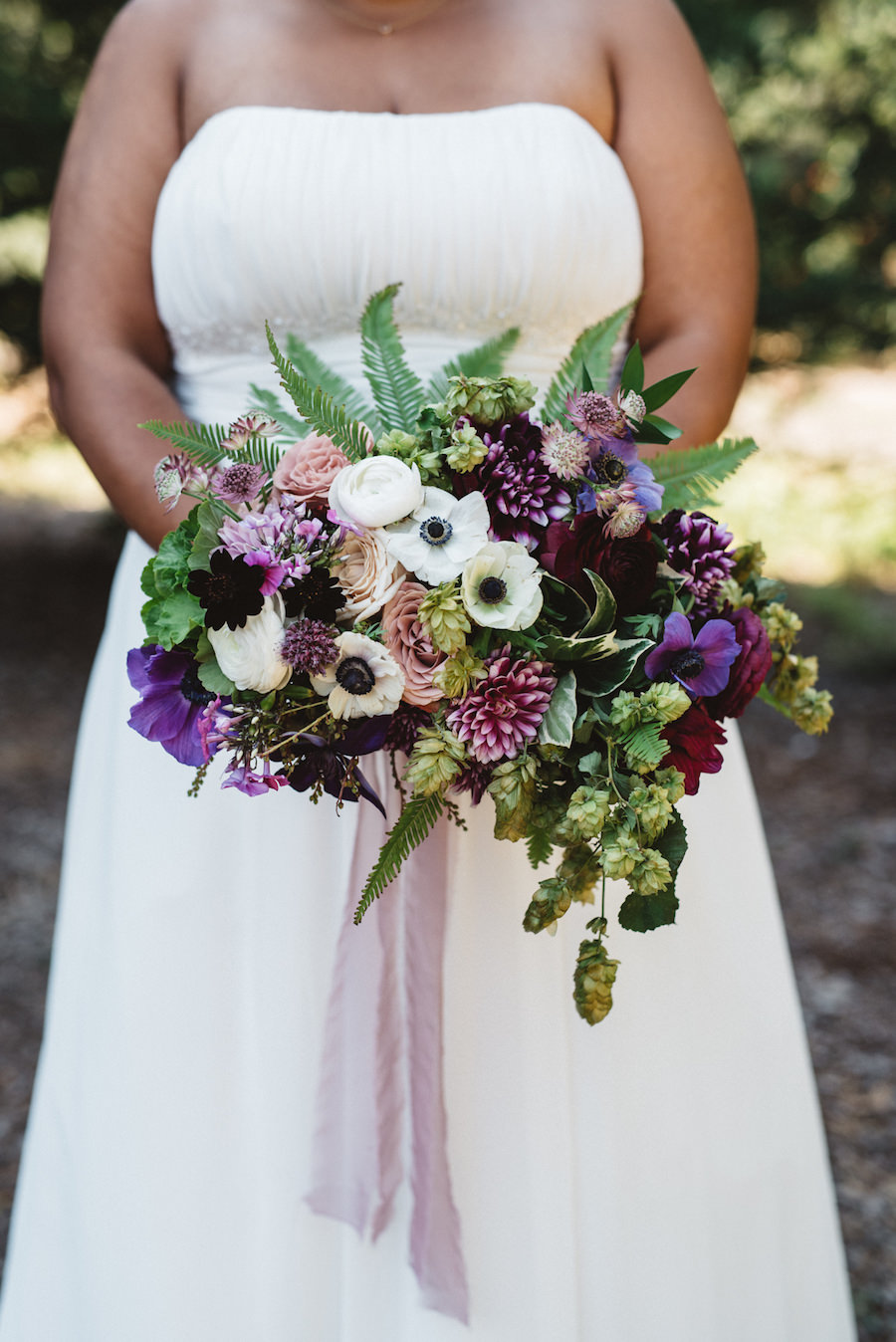 We're smitten with this moody bouquet that includes anemones, dahlias, ranunculus and ferns that Sara walked down with for her backyard wedding. | Photography by Cari Courtright | Floral design by Laura's Floras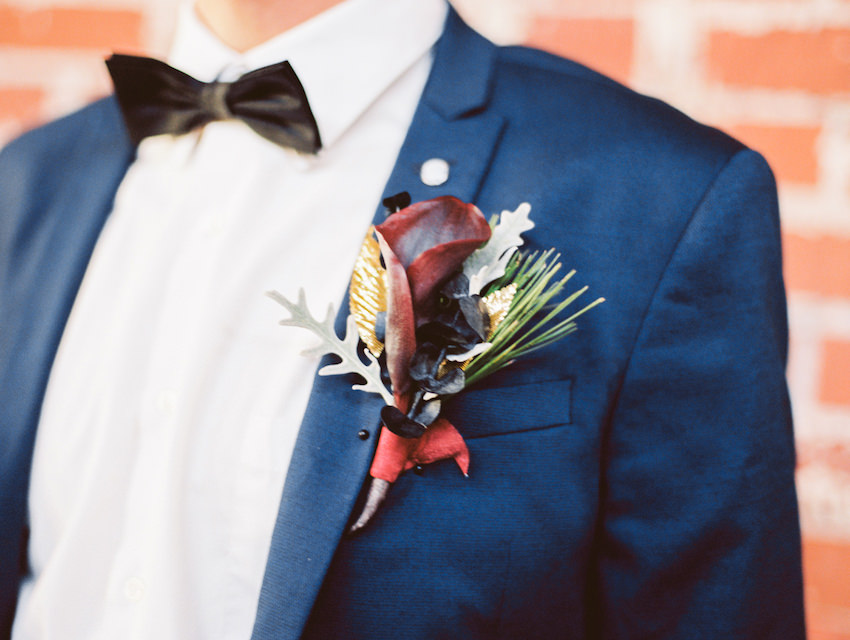 A single calla lily bloom and dusty miller give this bout strong structure and we love the rich colors paired with the navy suit. | Photography by Peaches & Twine | Floral design by Flowers by Roo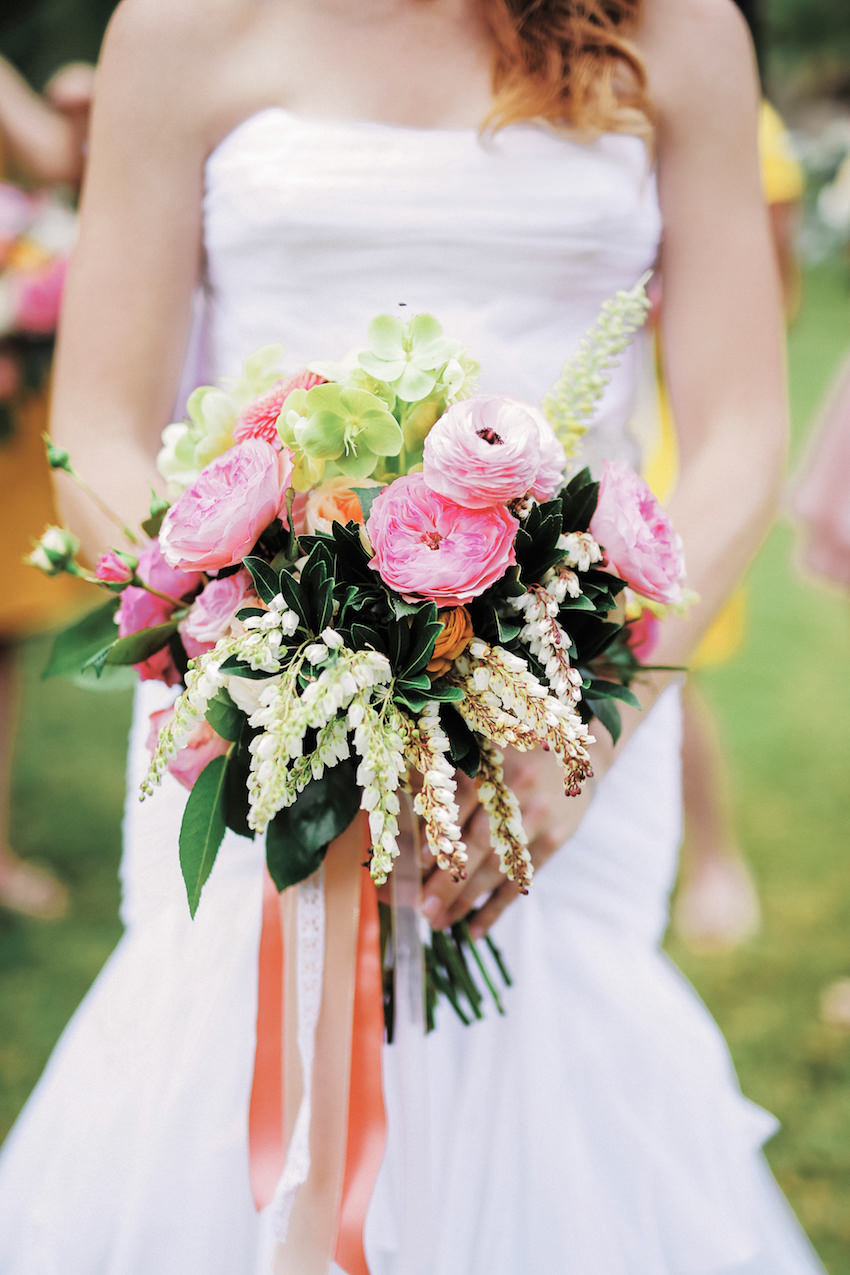 This utterly romantic bouquet was carried by actress Katie LeClerc when she married her husband at Colony29 in Palm Springs. | Photography by Gideon Photo | Floral design by Twigg Botanicals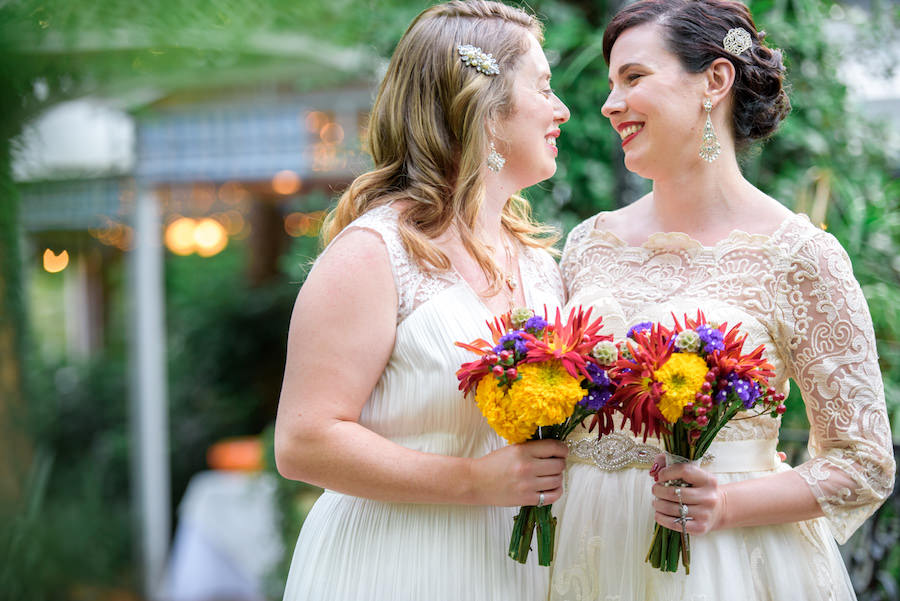 We adore brides who aren't afraid of bold colors, and Tamara and Casey let their personalities shine with these colorful creations. | Photography by Sarah & Ben | Floral design by The Plant Shoppe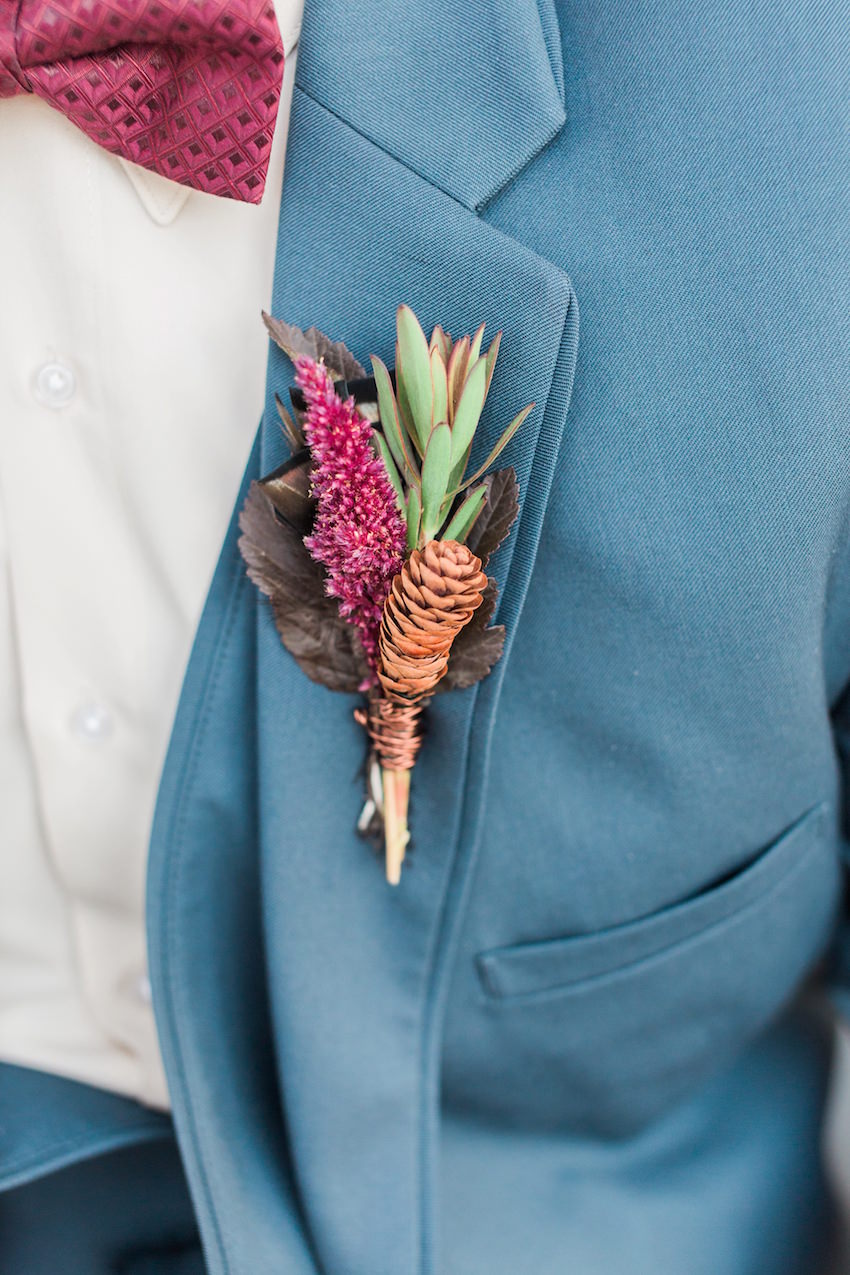 We love when floral designers throw in unexpected elements — like pinecones — into boutonnieres! | Photography by Erica Swantek Photography | Floral design by Woodland Floral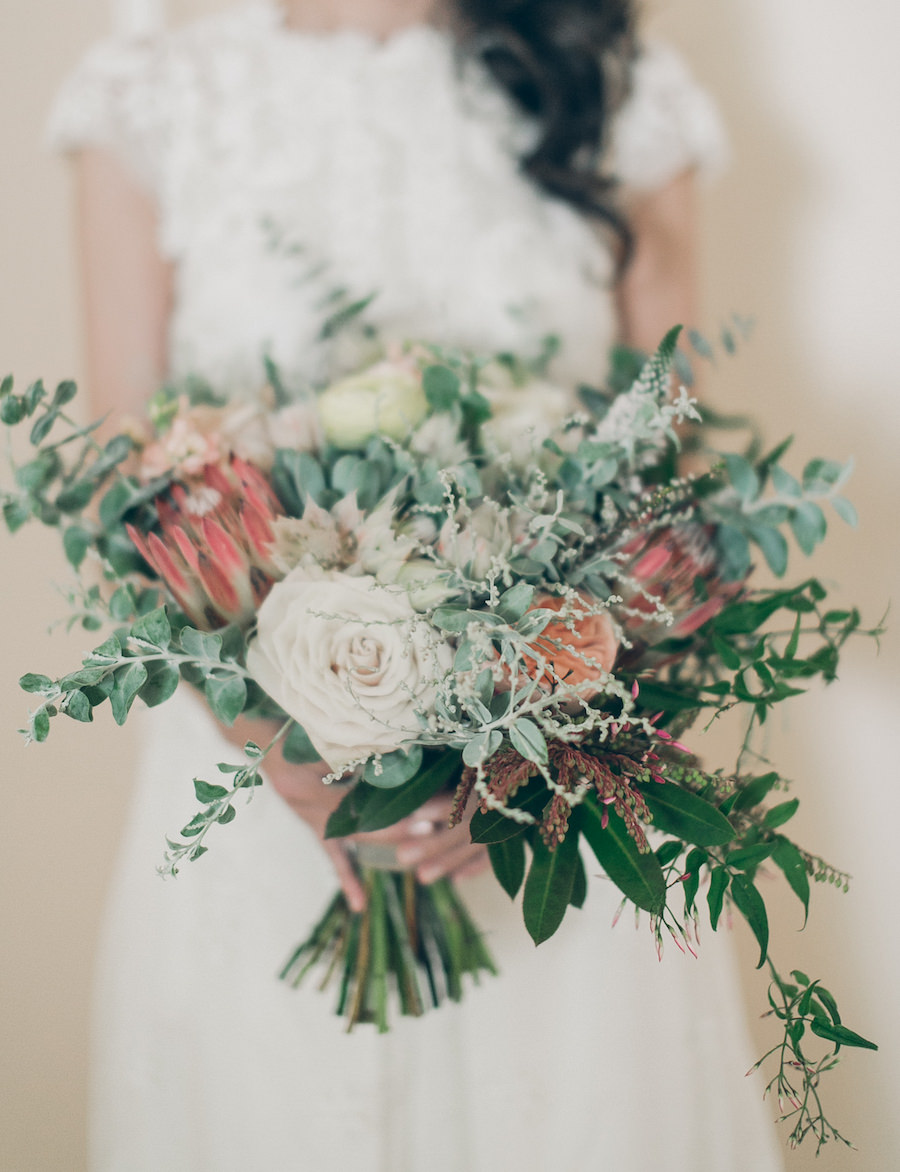 Annie's wild and organic bouquet, made up of blooms such as ranunculus, eucalyptus and protea, are what bridal bouquet dreams are made of. | Photography by Gather West | Floral design by The Little Branch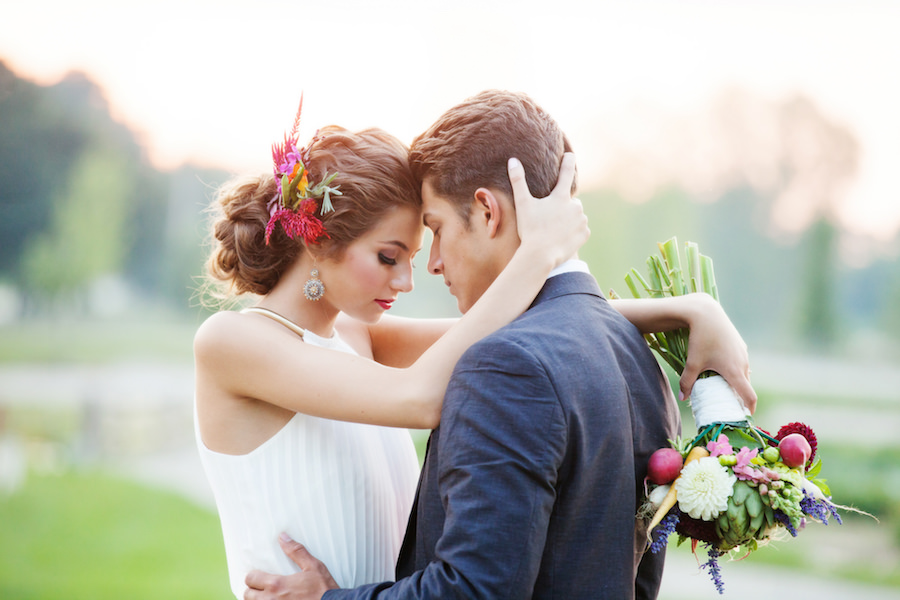 The farm-to-table inspiration was taken quite literally in this creative bouquet featuring veggies such as artichokes and radishes. | Photography by Flourish Photography | Floral design by The Petal Lady