For those of us whose fur babies are integral part of our family dynamic (*raises hand*), it's important to include them in major life events. Which is why we can't stop grinning at the way photographer Elizabeth Moore and her husband Matt incorporated their pups in the gender reveal of their firstborn.
"To some, pets are … well, pets. To others, pets are family. Then there are people like me who look at and treat my dogs like they are my own children!" exclaims Elizabeth. "They bring me so much joy, so I had to get them involved in revealing if we were going to be having a little handsome baby prince or sweet little princess."
"Finding out what our baby would be was such an amazing moment. We hadn't seen 'little chunk' since our very first ultrasound at six weeks, so this ultrasound was unbelievably different than the last one! But once we saw those images, our hearts melted and we were both completely in love with a little person we had never met."
Elizabeth took the traditional cake smash gender reveal idea and gave it a creative twist by baking a dog-friendly cake and letting the dogs dive in to see what their younger sibling was going to be. The result is a hysterical, icing-covered mess that reveals …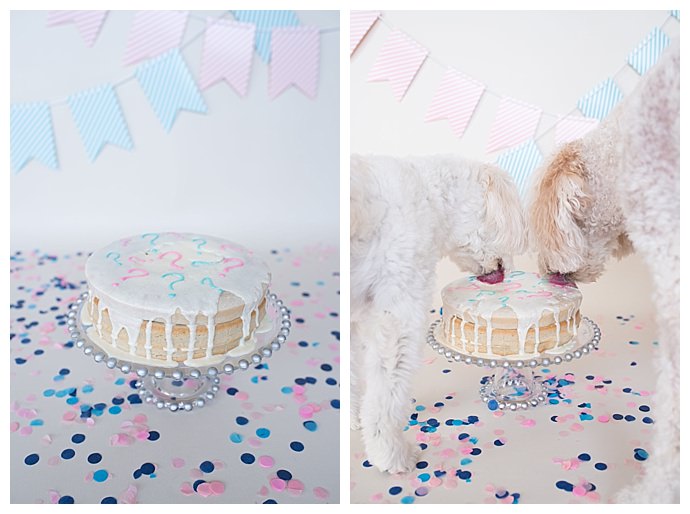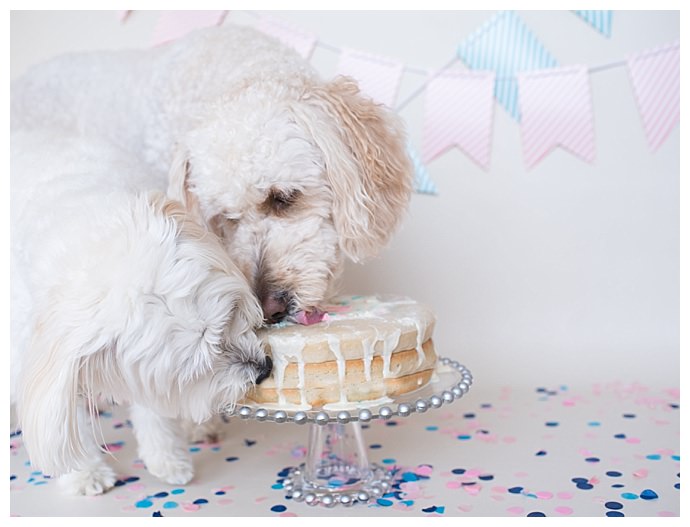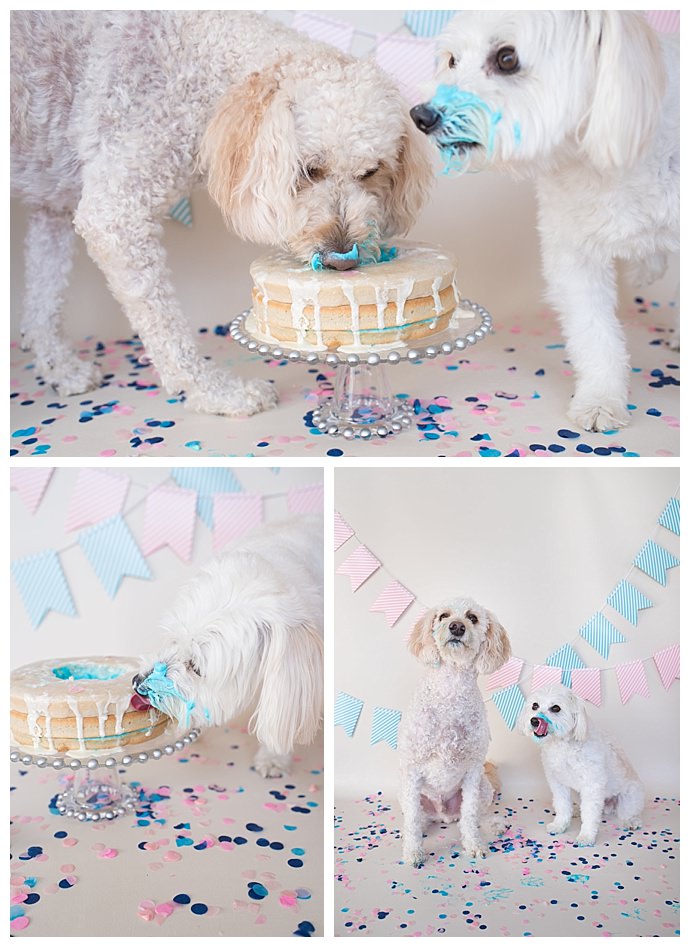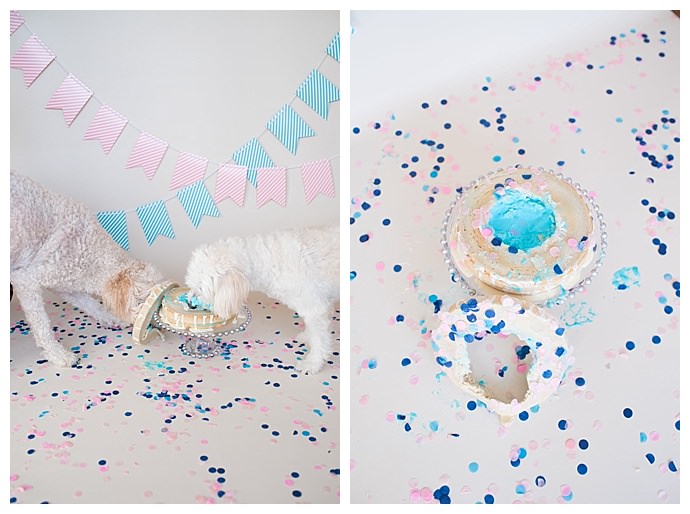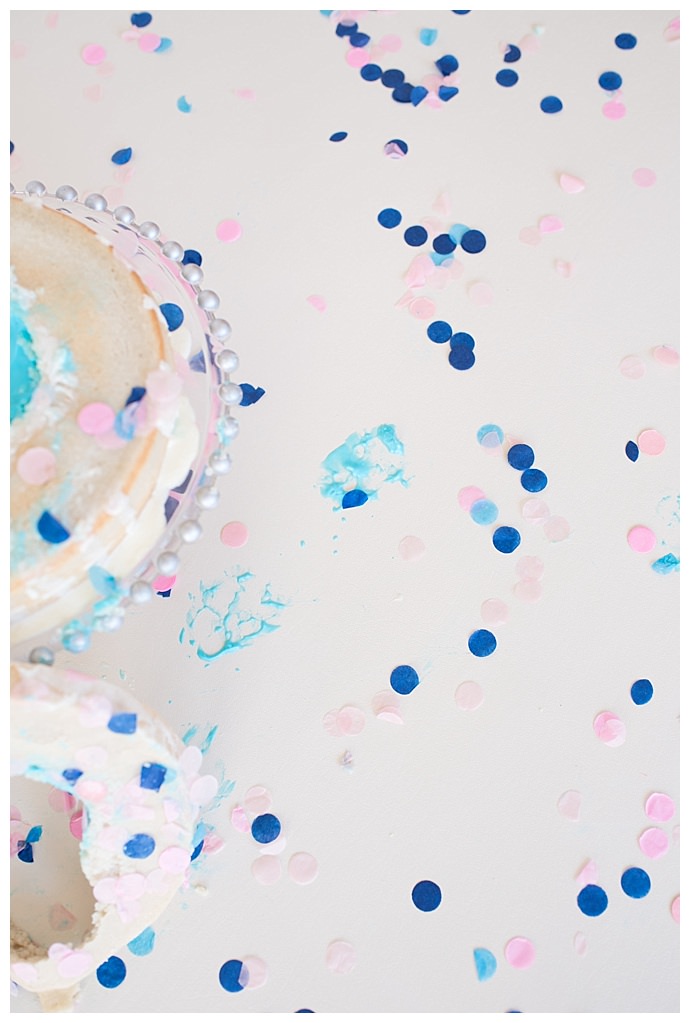 Congratulations to the family of (almost!) five!