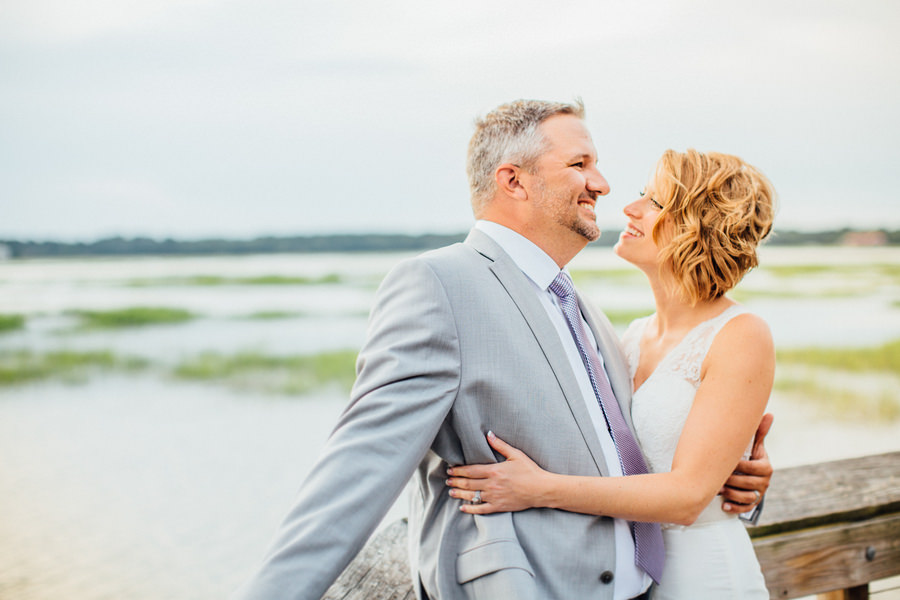 Not even a thunderous rainstorm could stop Justin and Jen from grinning ear to ear on their wedding day. After the rain stopped, Vitor Lindo Photo + Video captured the happy couple on the sandy beaches of Hilton Head during a memorable, intimate ceremony. "The whole ceremony was full of love and laughter," Jen says. "We had so much fun with the officiant, the photographer, our maid of honor and best man without losing the intimacy and private moments between the two of us."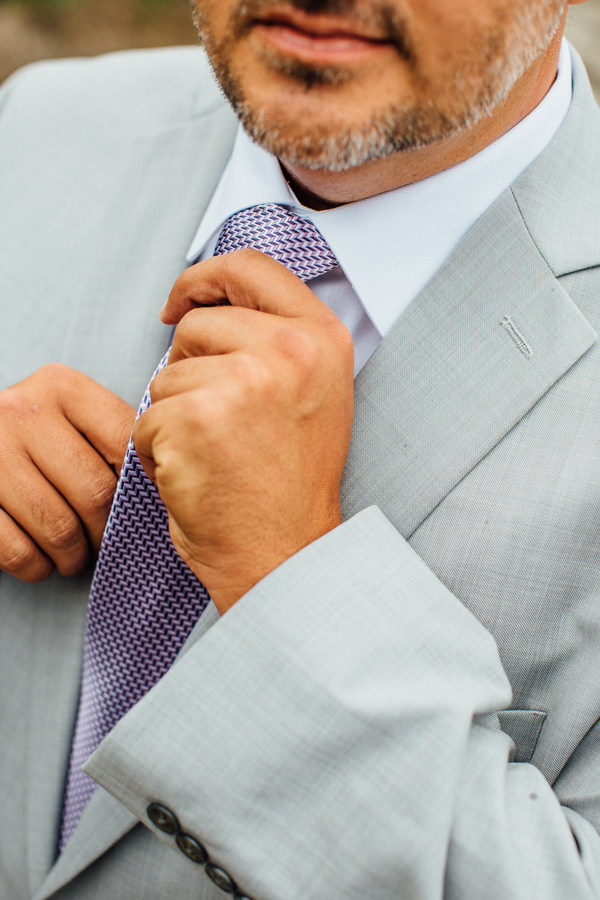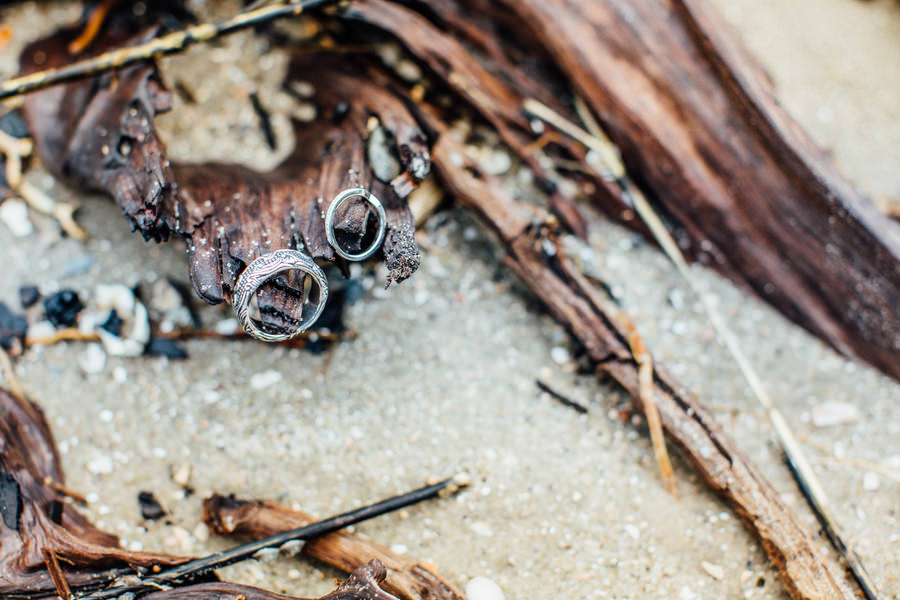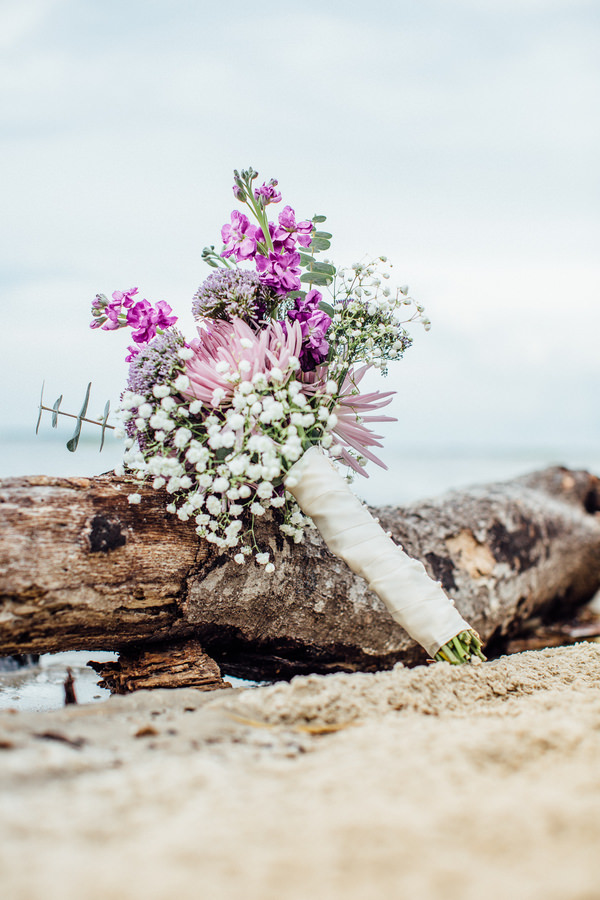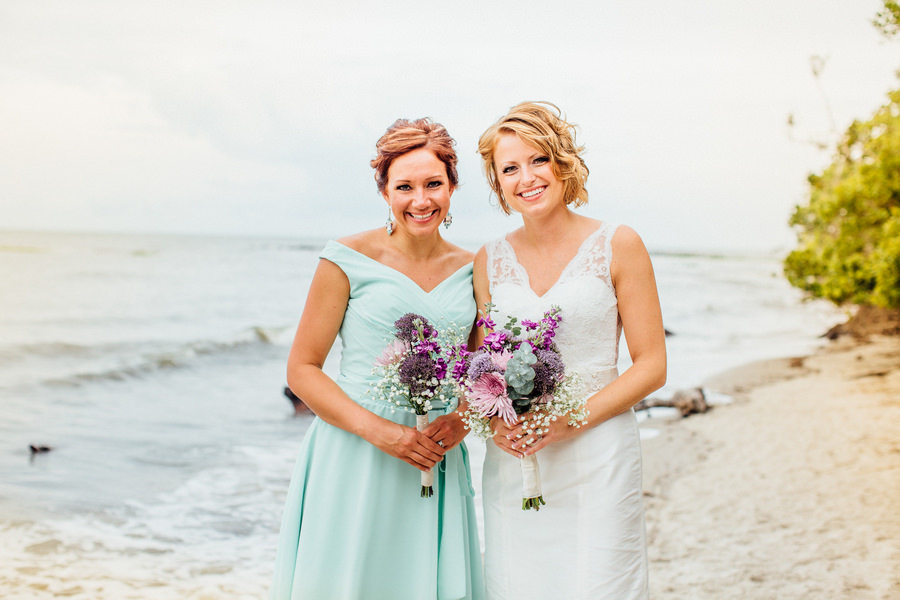 THE LOVE STORY
When Justin and Jen first met, friendship was their only option. "We met at work," Jen says. "I could tell he liked me, but I wasn't available at the time, so we became friends." From the beginning, Justin knew he wanted more than that. "I saw Jen getting off the elevators at our building one day and only knew that I wanted to know more," Justin says. "We became friends, but in all honesty, I never wanted to be her friend." The two bonded over a shared love for music until Jen became available and it was time for their relationship to take the next step. "She surprisingly asked me to take her for dinner one night, and it led to what felt immediately like the last first kiss," Justin says.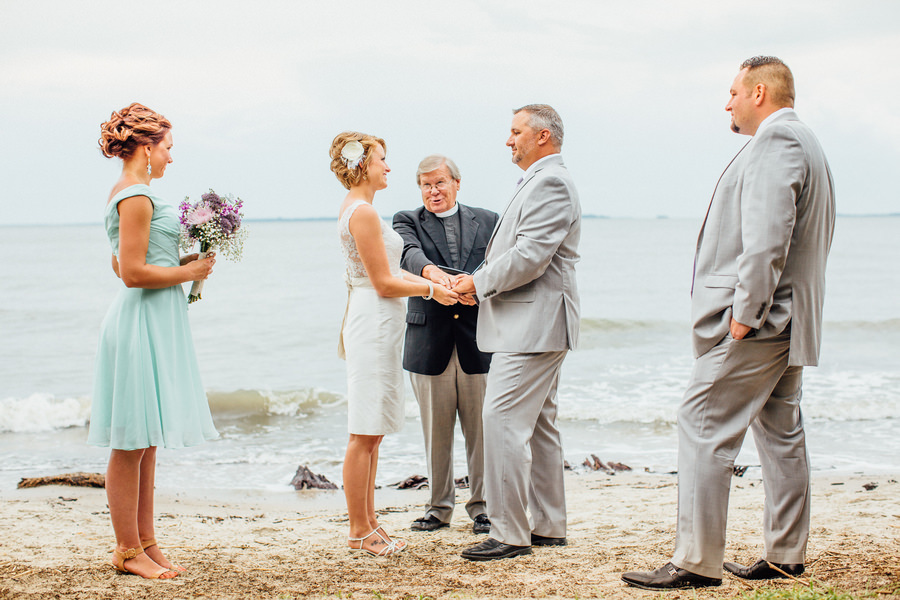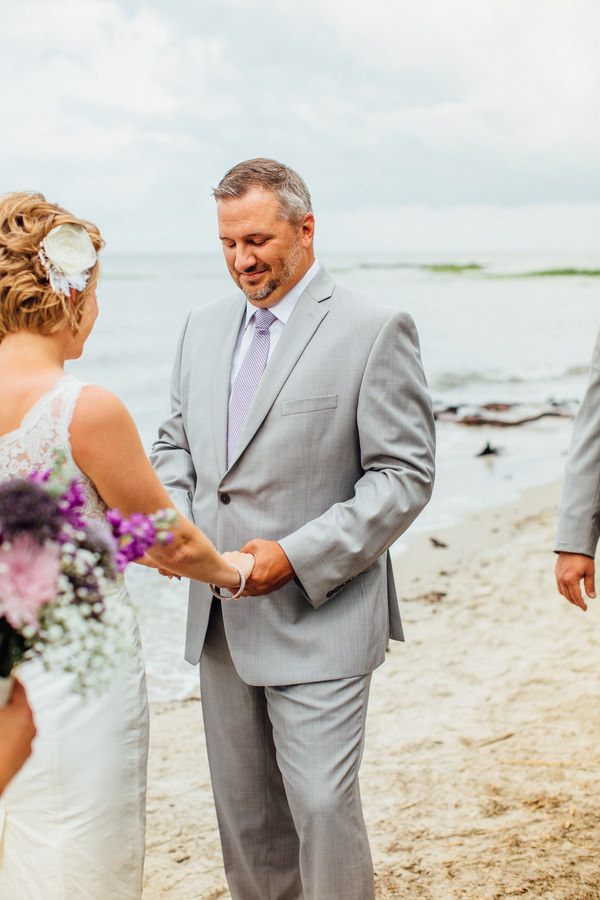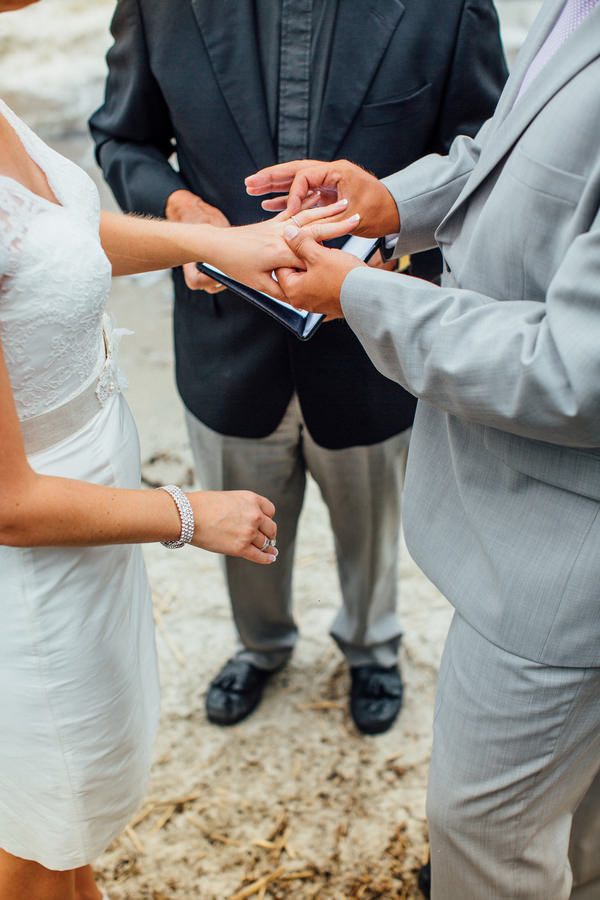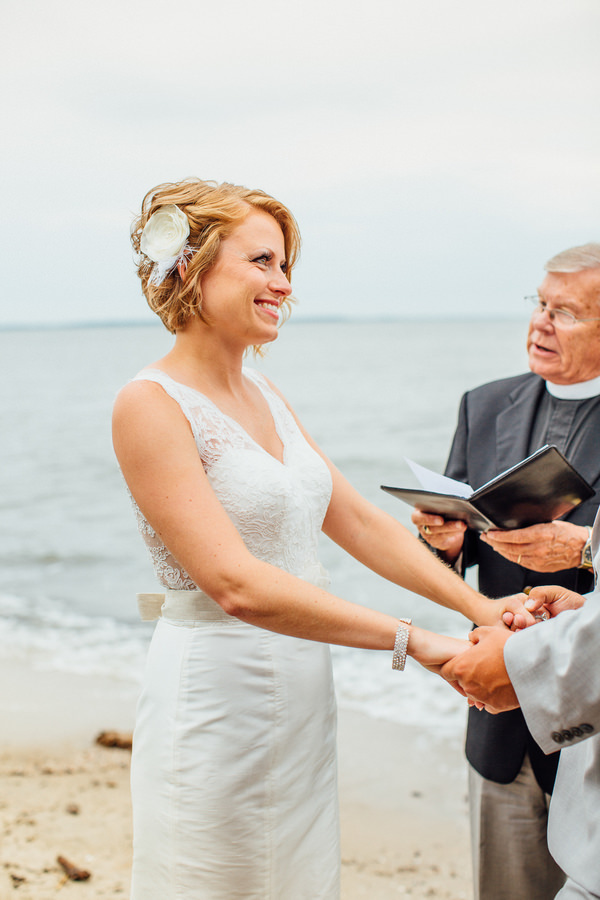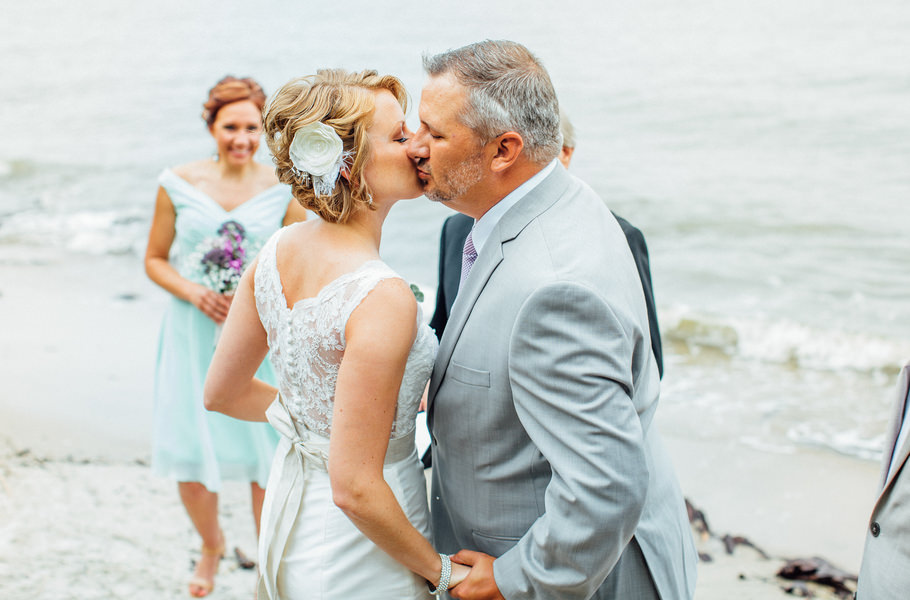 THE CEREMONY
Justin and Jen fell in love with Mitchelville Beach in Hilton Head, S.C., after seeing pictures of the white sandy beaches. With a June wedding date, most beaches are crowded affairs with children and adults frolicking in the water and tanning on the beach, so they were drawn to Mitchelville for its seclusion. "I wanted a deserted beach and old Southern trees and greenery," Jen says. It was the perfect location for the intimate ceremony. With Jen's maid of honor by her side and Justin's best man by his, waves crashed along the nearby rocks as they said "I do."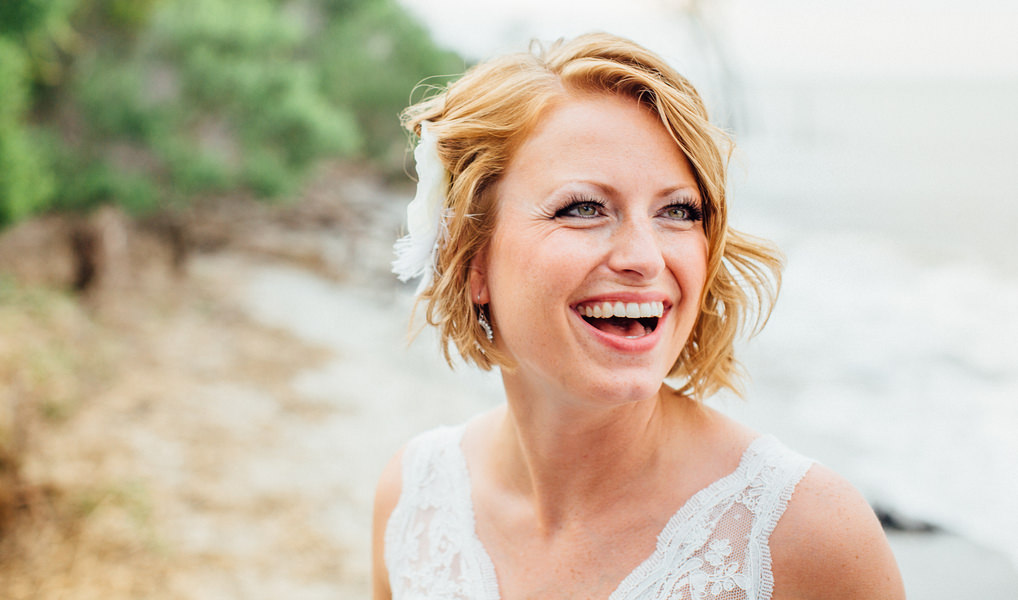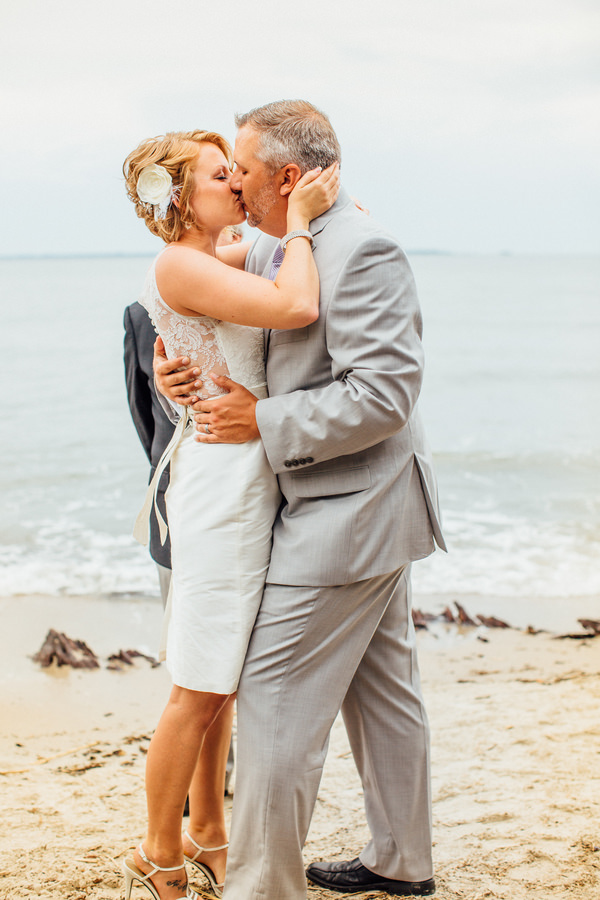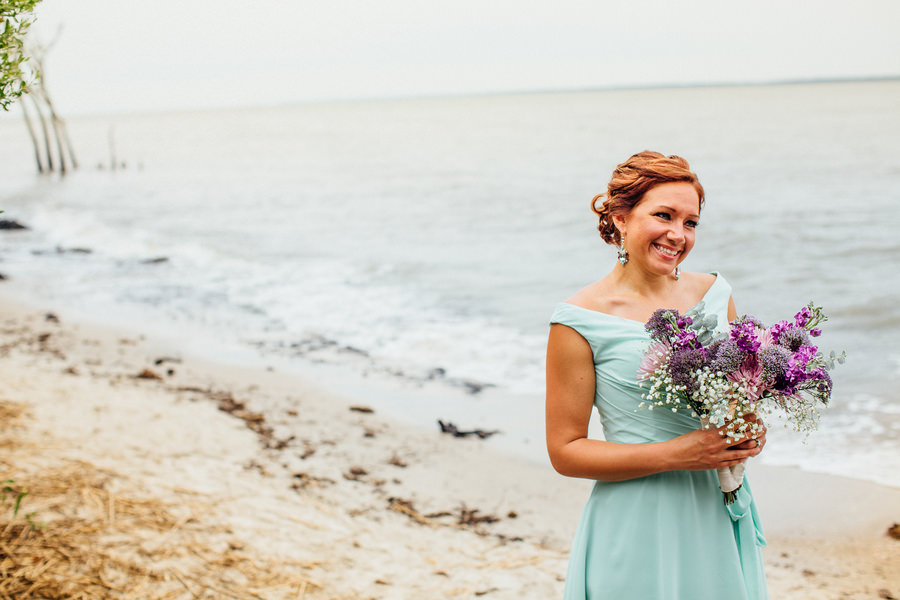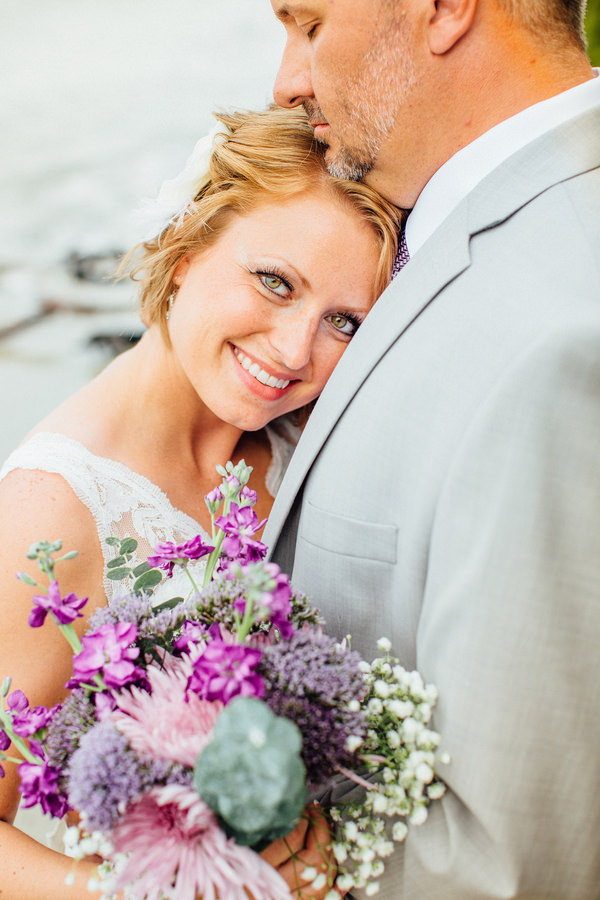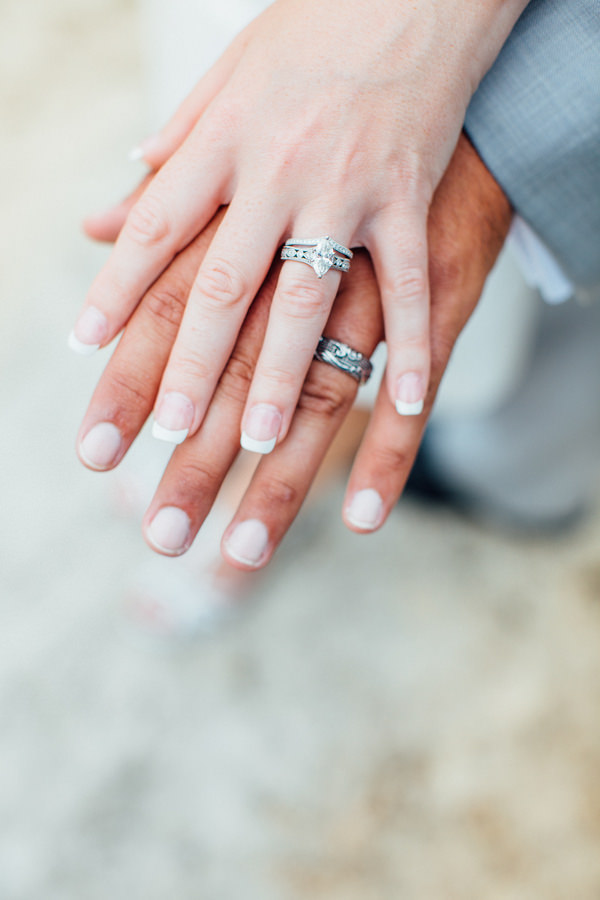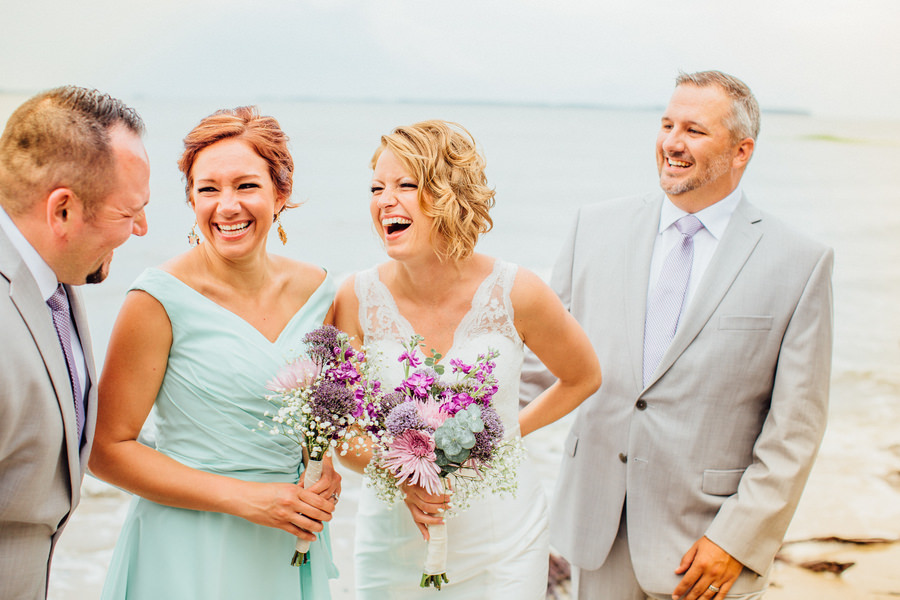 THE FASHION
"I wore an Aria wedding dress," Jen says. "The lace, knee-length silk chiffon skirt and buttons down the back gave the dress a vintage feel." She tied a belt by Sara Gabriel around her waist and wore a feather flower clip from Etsy in her hair. Justin and his brother-in-law wore suits by Calvin Klein that they paired with matching purple ties by Michael Kors, a nod to Justin's unit, the Purple Foxes.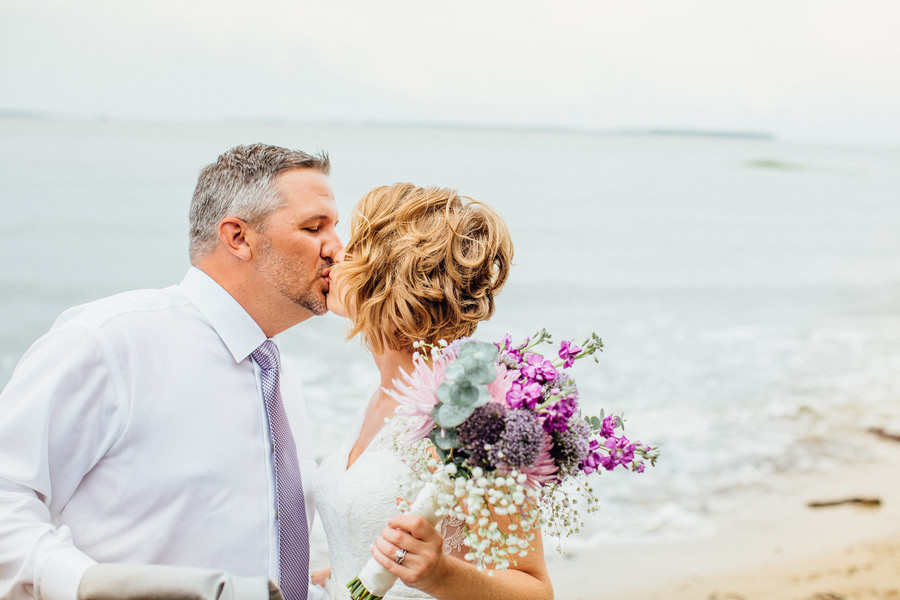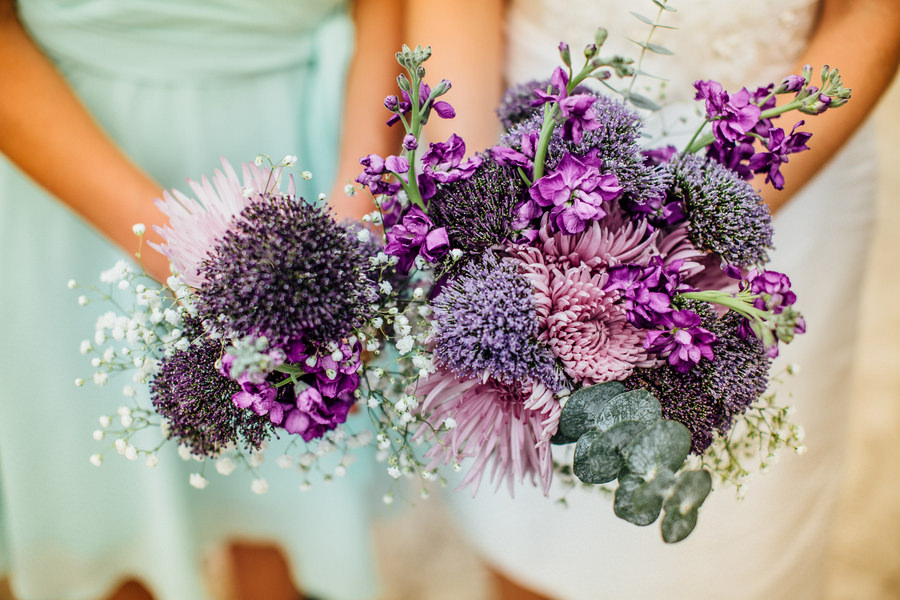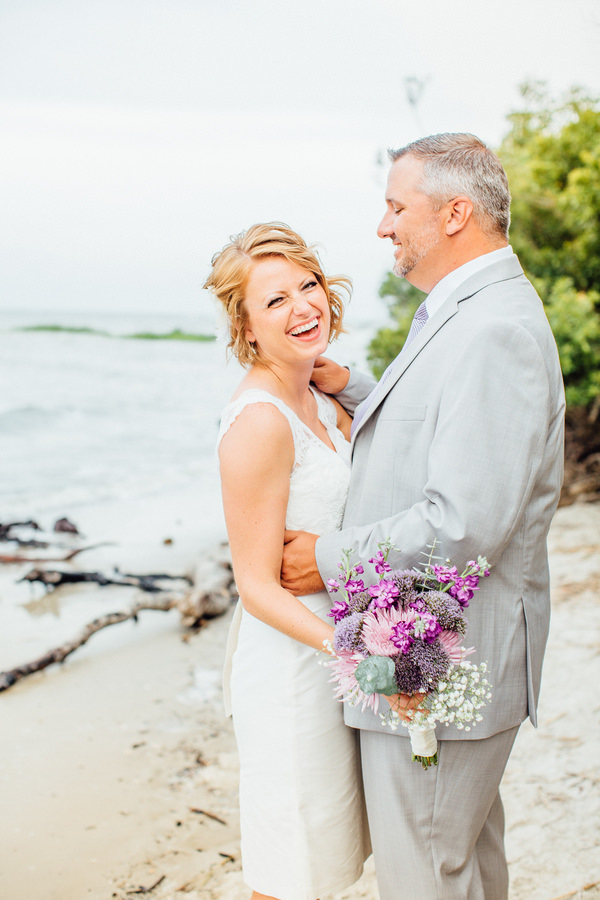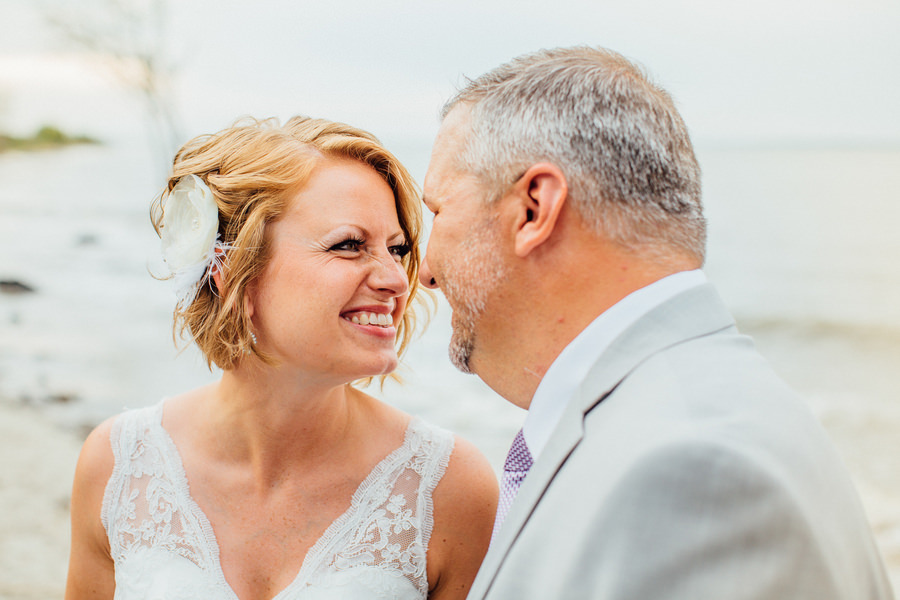 MEMORABLE MOMENT
"I did not let Justin see me before the ceremony," Jen says. "He waited with the reverend and his best man at the beach. Seeing his reaction and intense emotion when we embraced before the ceremony began, that was my favorite moment."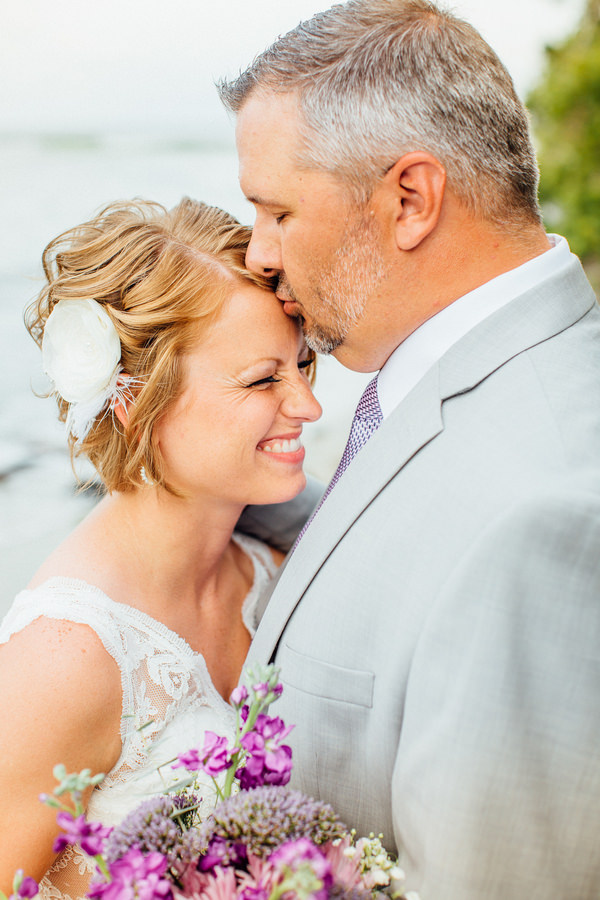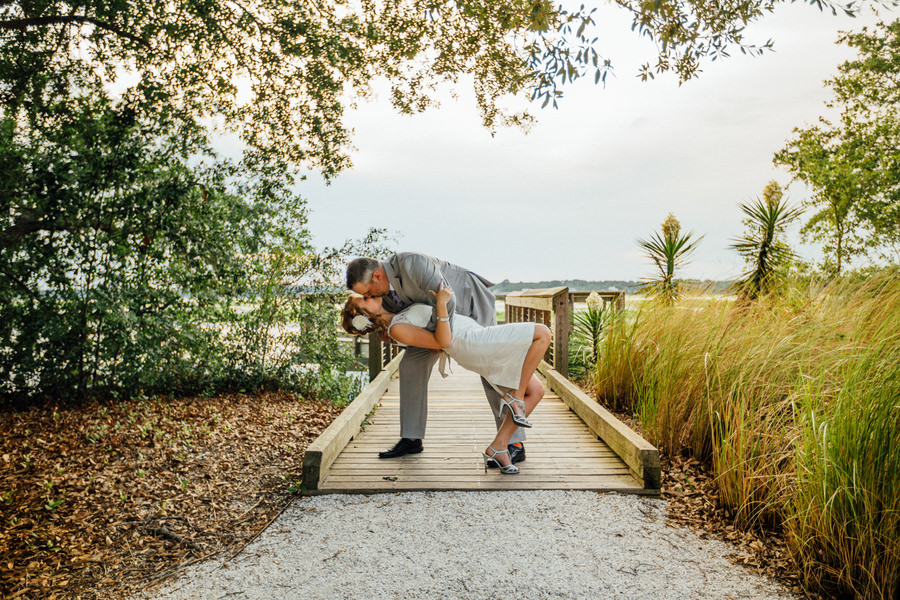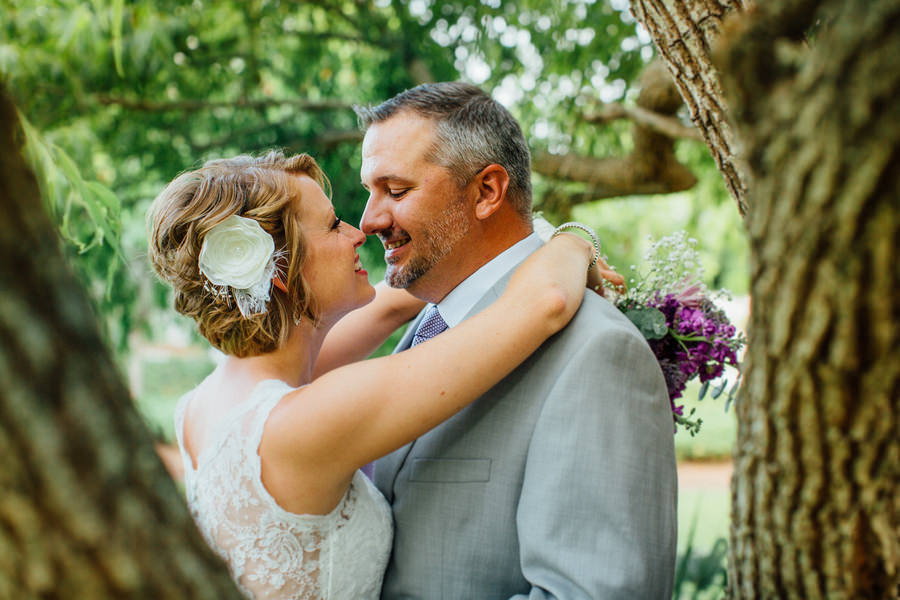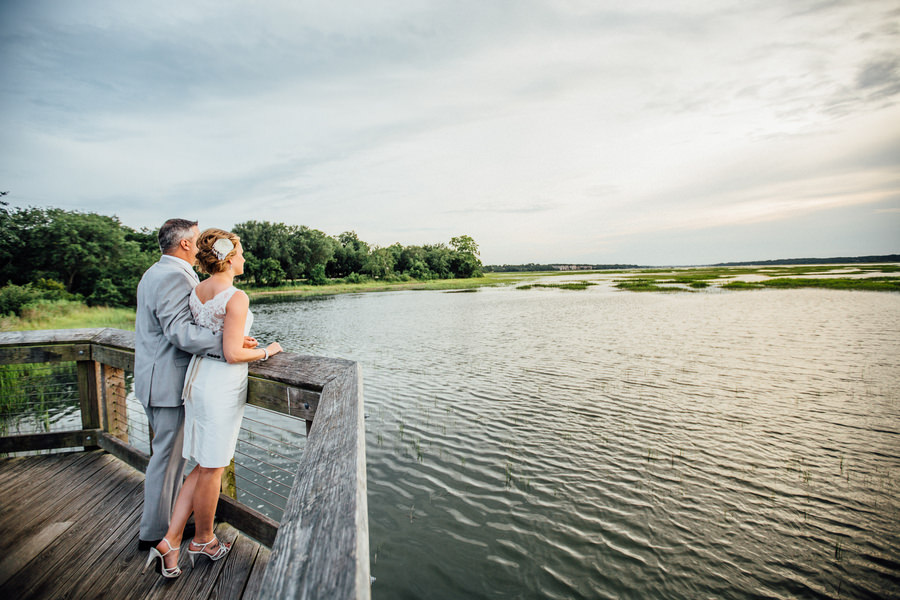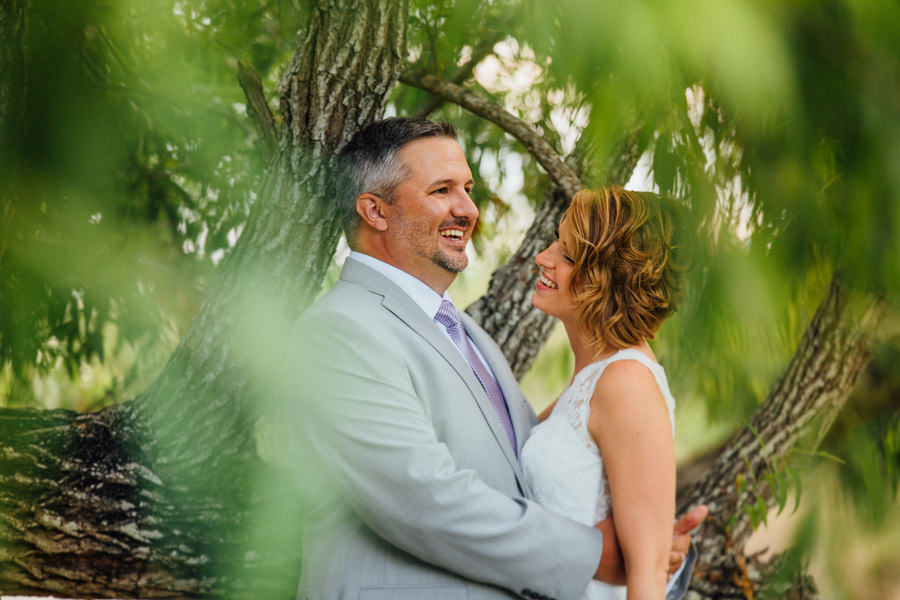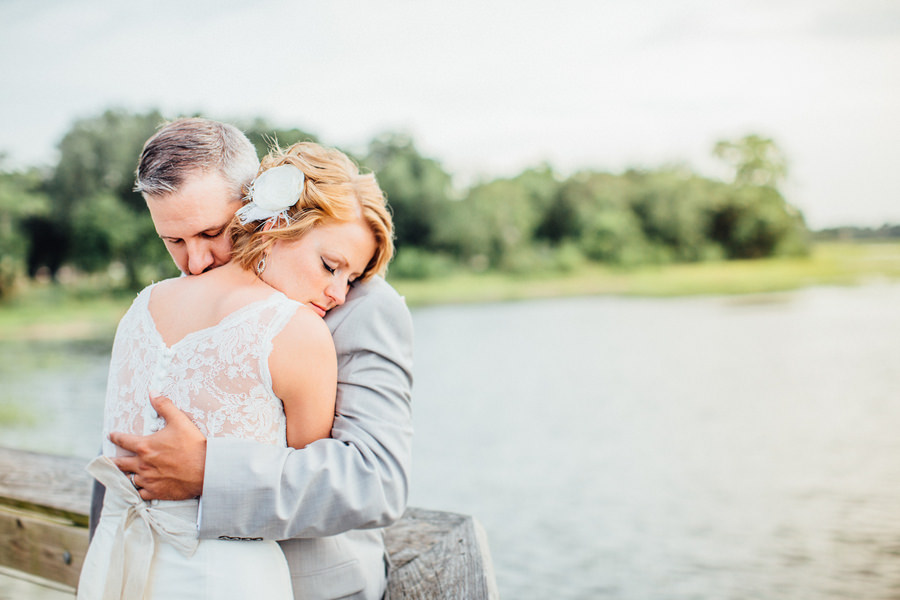 By Danielle Renton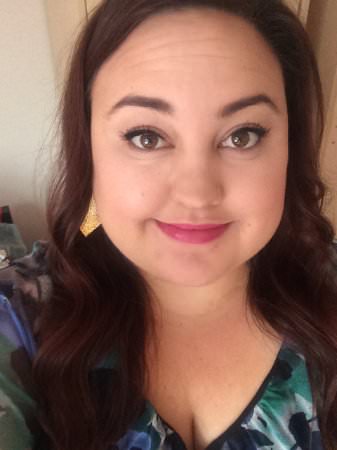 Danielle is a University of Missouri graduate who recently moved to New York, fulfilling a lifelong dream of hers. New York is her first love; writing and editing are her second. When she's not plugged in, Danielle spends her free time exploring the city and finding inspiration in its energy. Aside from her passion for love, she's a grammar nerd, coffee lover and music enthusiast!
*Editor's Note: This post contains affiliate links. Each time you purchase an item via our affiliate links, Love Inc. is receiving a small percentage of the sale, thus you are helping our small, equality-minded business grow and allowing us to provide more content for YOU! Isn't that just fantastic?