Just as the sun was rising over the crashing waves at Vilano Beach in St. Augustine, Florida, Lisa Silva Photography captured the sweetest sunrise engagement photos of Bryan and Justin with their bright red shoes in the sand. "It was super early, but after I looked at the pictures I knew it was worth waking up," Justin says. The morning light was beautiful as Bryan and Justin took a romantic stroll in the sand before heading to the historic district in St. Augustine for more memorable captures. While many soonlyweds opt for sunset engagement sessions, we think Bryan and Justin's stunning session makes a strong case for morning engagement shoots.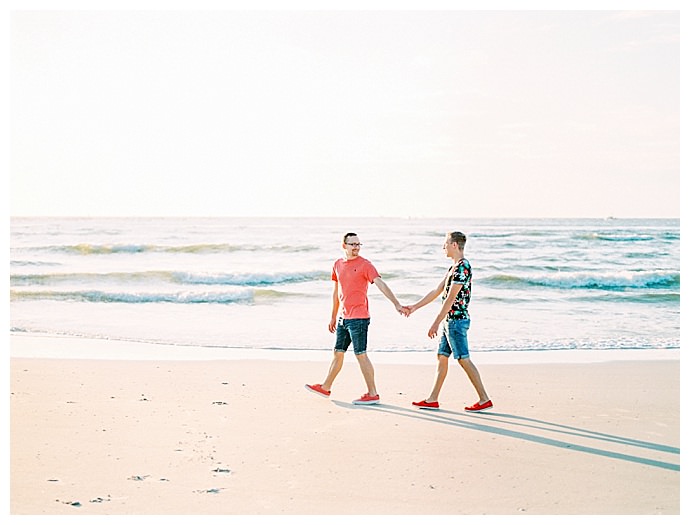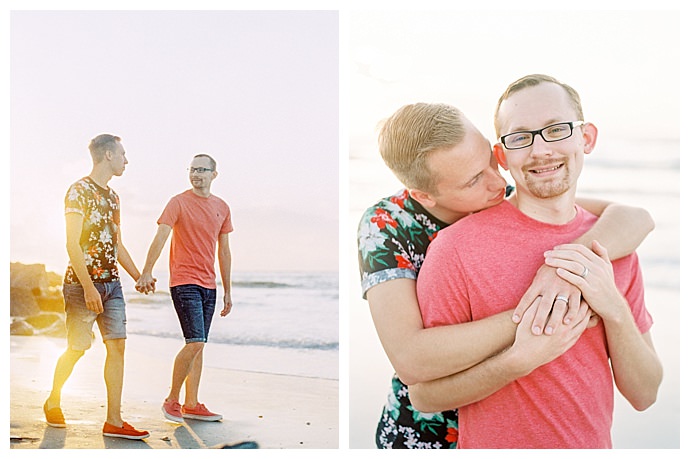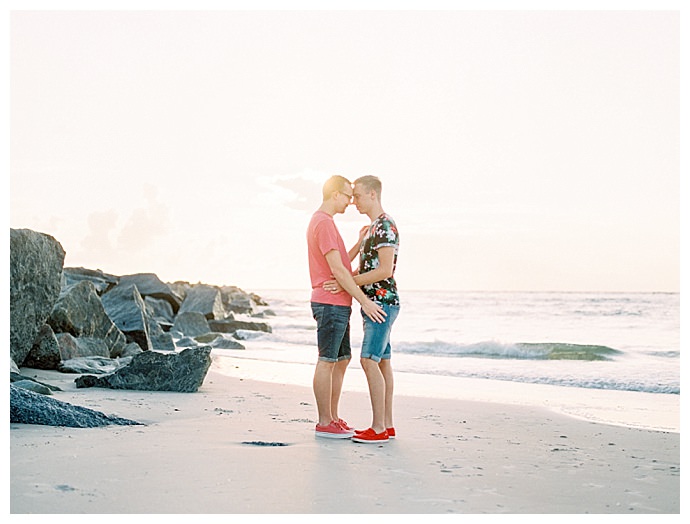 The Love Story
After Bryan and Justin met online and thought they had a connection, they decided to meet up for a first date over coffee at Starbucks. That first date sparked a new adventure, and they spent the next two years falling love, until one day, Justin realized he wanted to spend the rest of his life with Bryan. "I knew he was the one when I couldn't imagine life without him," he says. "I found myself imagining him present with everything I wanted to achieve — whether it was buying my first home or adopting a child — I envisioned him standing there right beside me. I knew he was the only one who could complete the puzzle with me." Justin decided it was time to go ring shopping.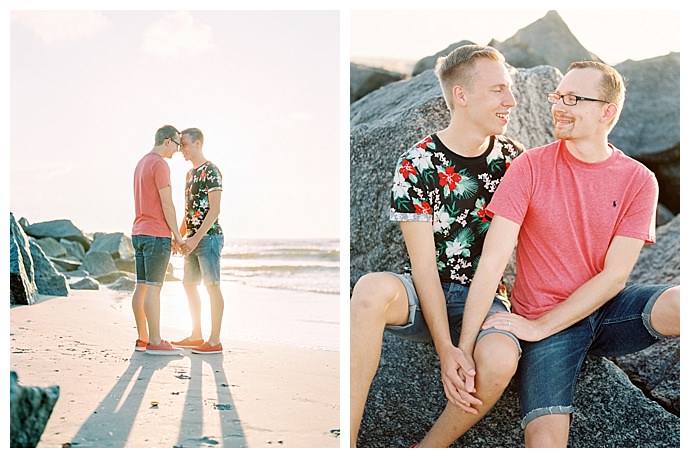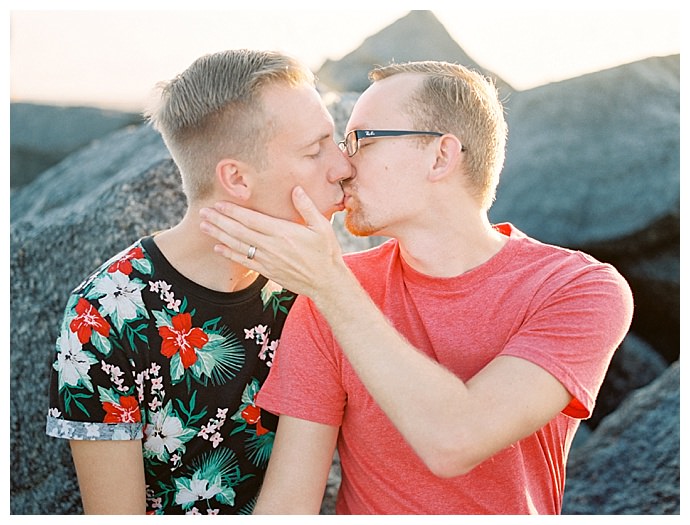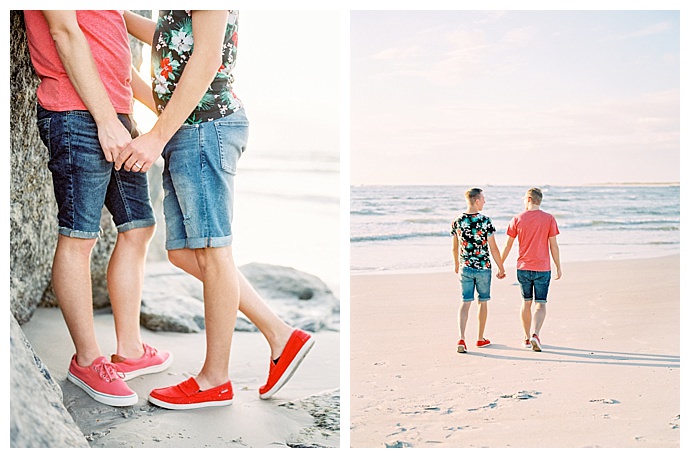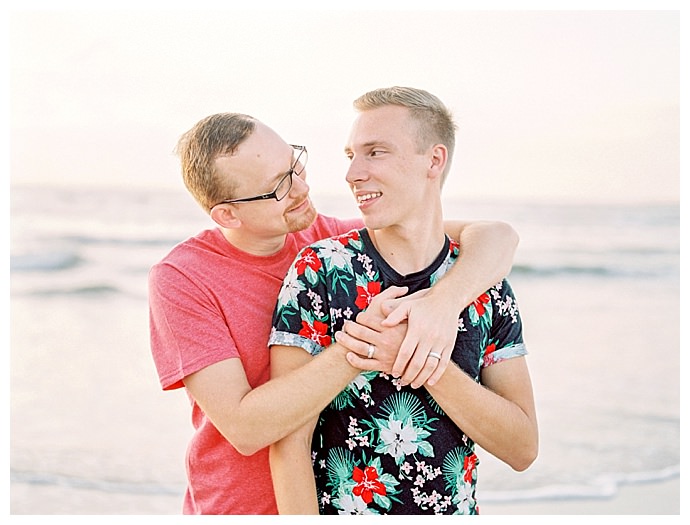 The Proposal
Bryan and Justin were excited about an upcoming cruise when Justin realized it'd be the perfect place to get down on one knee. "I made sure that my mother and his best friend were able to go as well," he says. On a formal night when they were all looking their best, Justin told Bryan that his mom had arranged a session for them to all take family photos together. "He actually was kind of annoyed because of all the photo opportunities around the ship," Justin remembers. "He told me she should cancel the session and we could just get in line somewhere for pictures." Luckily, Justin was able to persuade him to come, and he reluctantly did. As instructed by Justin, the photographer started with group pictures and then pulled Bryan and Justin aside for pictures of just the two of them.
The whole surprise was almost blown when Bryan eyed the ring box in Justin's pocket, as they were taking pictures, but Justin brushed it off saying it was just his phone. Then suddenly, he turned around to take out the box, and dropped down on bended knee holding the ring. "I poured my heart out to him and told him how much I wanted to spend the rest of our lives together," Justin says. "He started tearing up and reached out his hand for me to put the ring on — he couldn't even speak; he just kept shaking his head up and down for yes." Justin had managed to pull off a surprise that caught his groom-to-be completely off guard. "I couldn't believe it," Bryan says. "I knew he was going to propose at some point because we had looked at rings, but we never ordered anything. I was just so happy it was happening. I knew he was who I was meant to be with."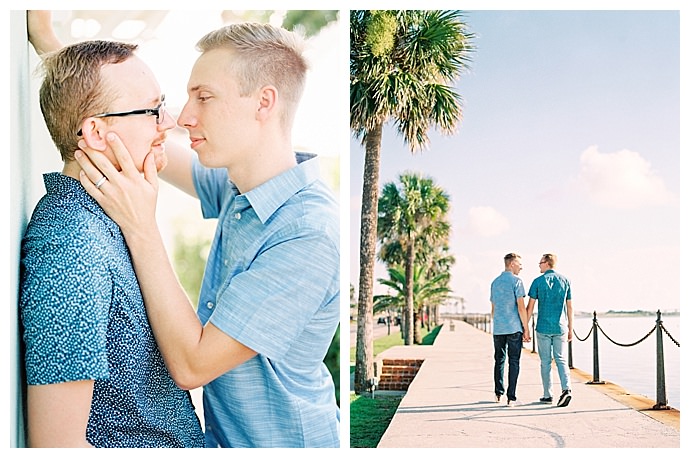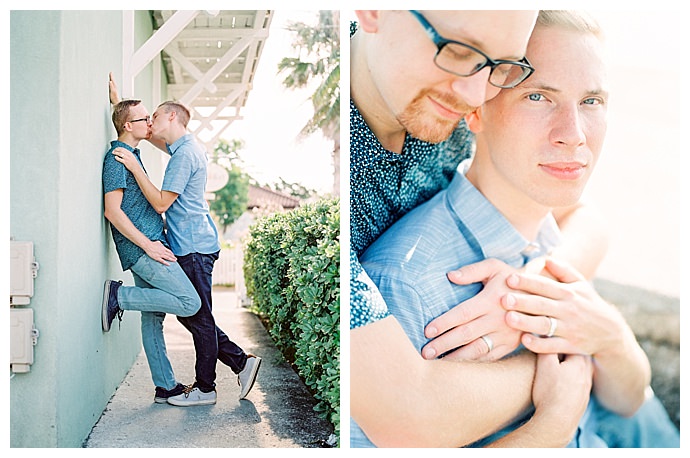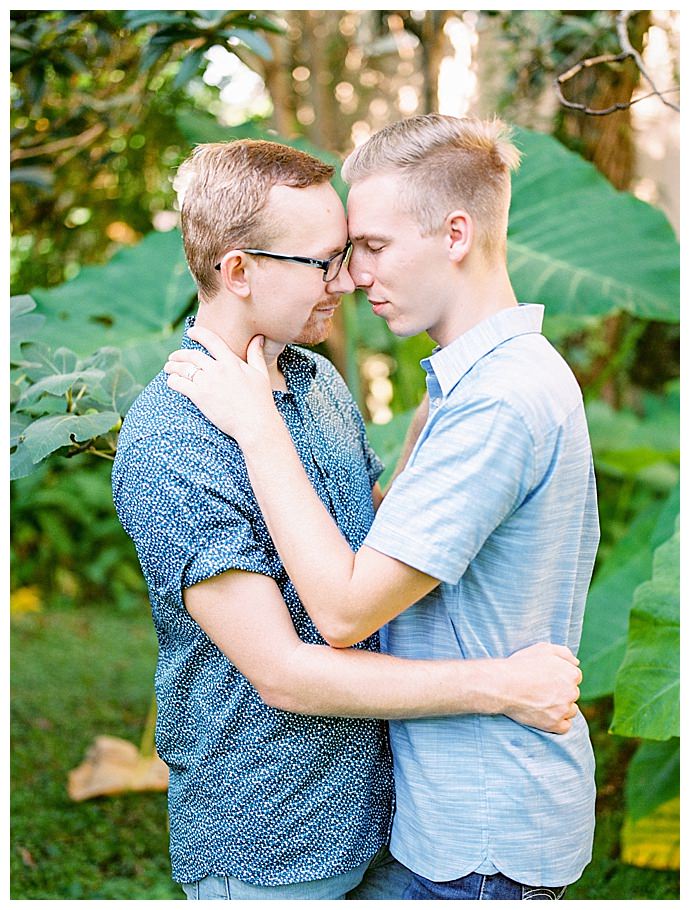 The Ring
Bryan's ring is white gold with seven stunning diamonds set in a channel setting along the top. "It's so pretty and shiny," Bryan says. "I get a lot of compliments on the ring because it is definitely not a traditional men's wedding band. I feel like it fits my personality perfectly."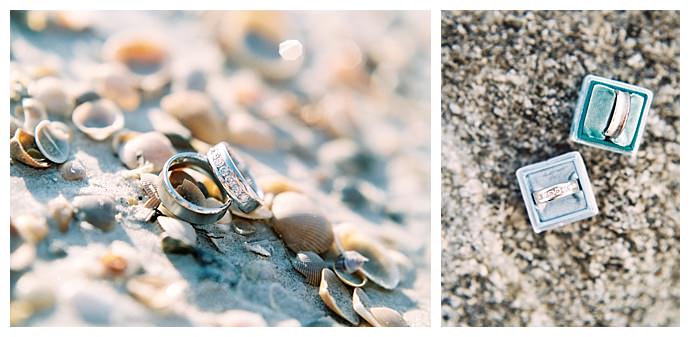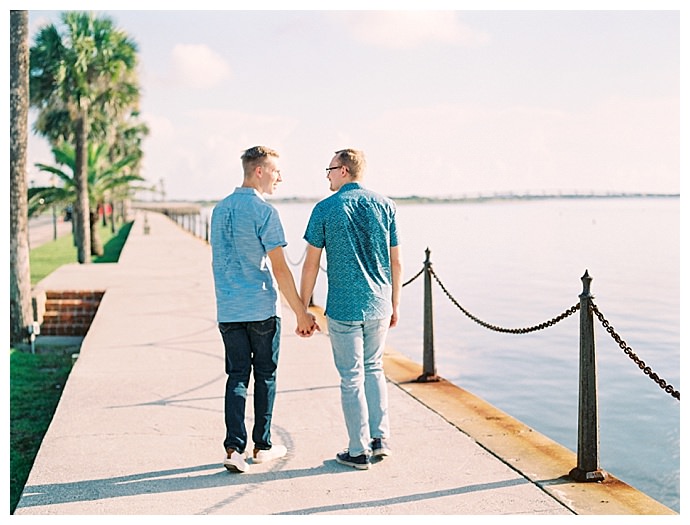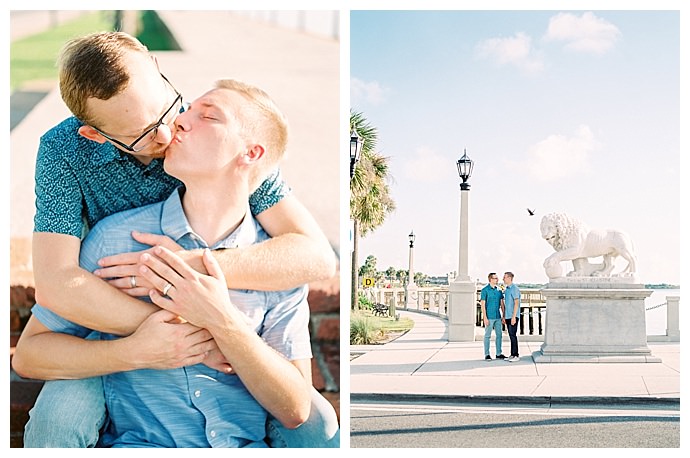 Memorable Moment
"Him getting down on one knee," Bryan says. "I didn't know what was happening at first, but then it all clicked. I honestly don't remember much of what he said because I was so in shock. He repeated it to me later once, and it was a very beautiful proposal. I couldn't be happier."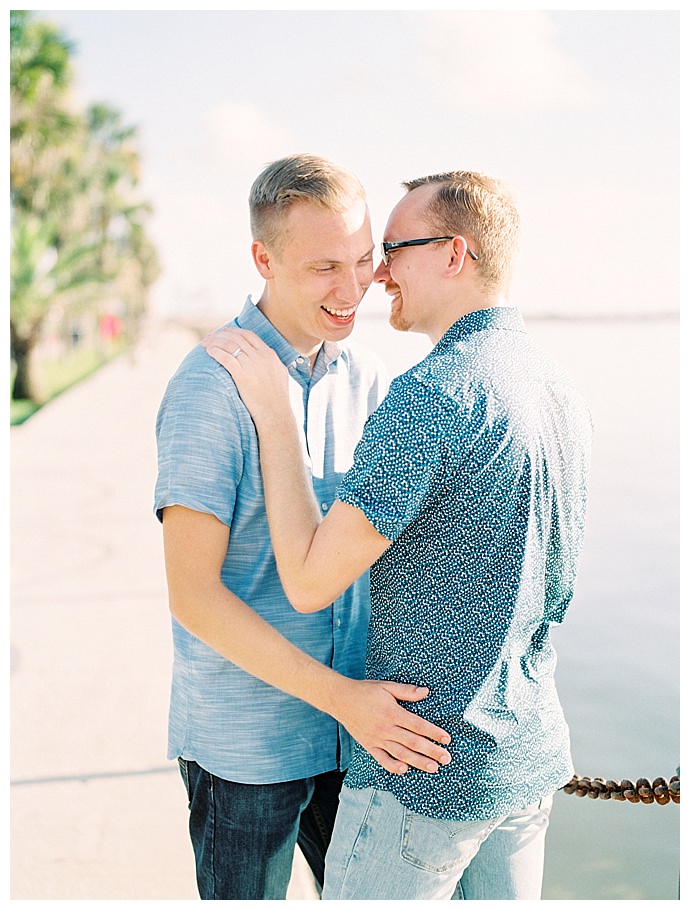 Written by: