The moon and the stars meet the Florida sand in today's celestial wedding inspiration shoot on the shores of Redington Beach. Event Planner April Turner enlisted the help of local creatives to create a styled shoot filled with dreamy and dark celestial details where one might not expect to see it — on the beach! While stars usually take center stage in the celestial theme, it's the moon details in this shoot that we're seriously swooning over! "The tablescape elements are a moon-lover's dream," says Shannon from Dewitt For Love, who captured all the incredible details. "A barely finished wooden table, topped with ethereal yet impactful charcoal gauze laid the foundation for matte black chargers and plates, which were further accented by brushed gold flatware, wine, rock candy — yes please! — and more cheese and dragon fruit than you could possibly dream up!"
And to complete the tablescape set up in the sand, Sweet Miss V's created an incredible three tiered wedding cake with a stunning galaxy motif and texture to mimic the moon's craters that's truly out of this world. From the bride's starry strappy shoes and veil to the groom's casual no-jacket look, this shoot is leaving us with stars in our eyes.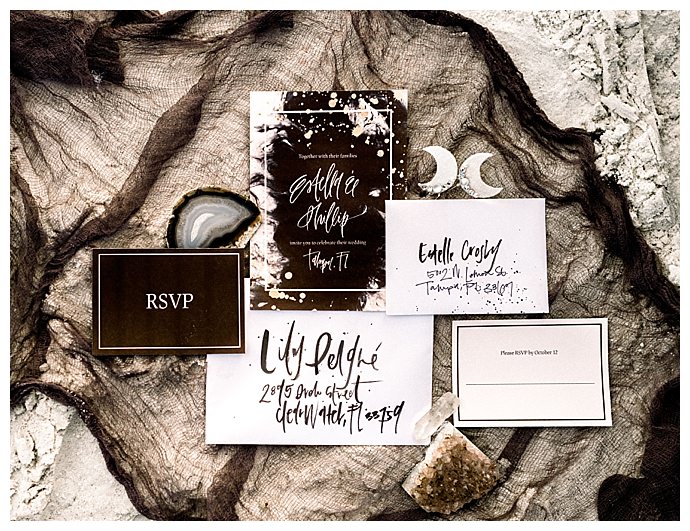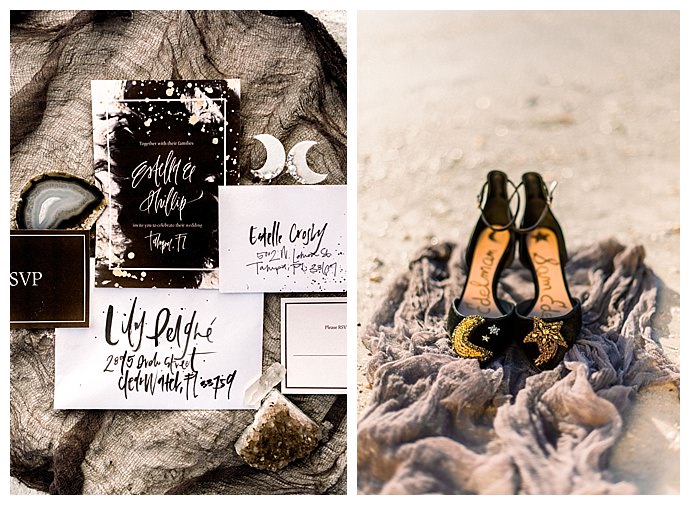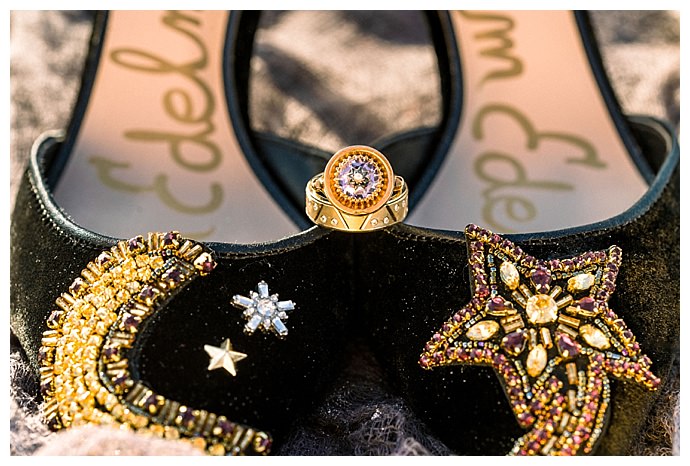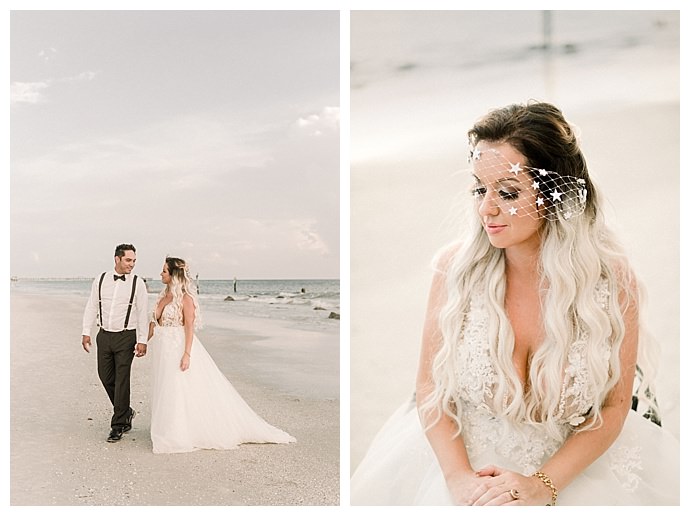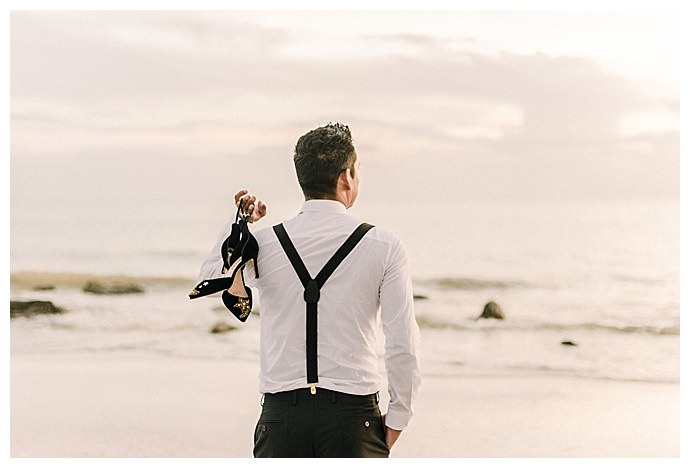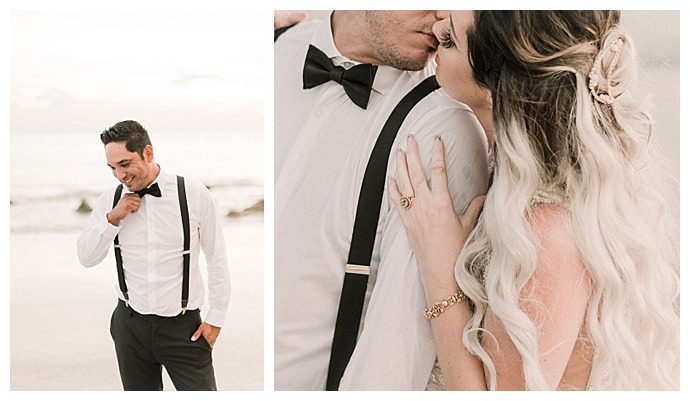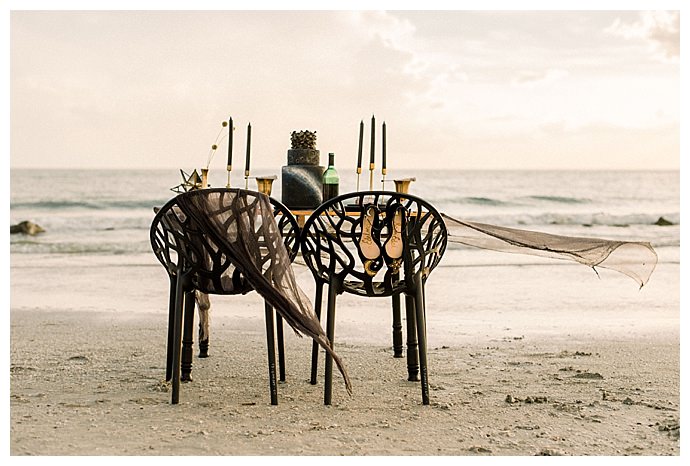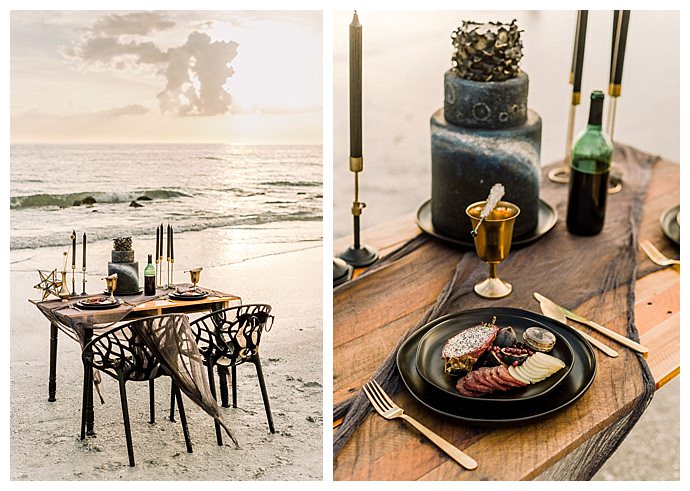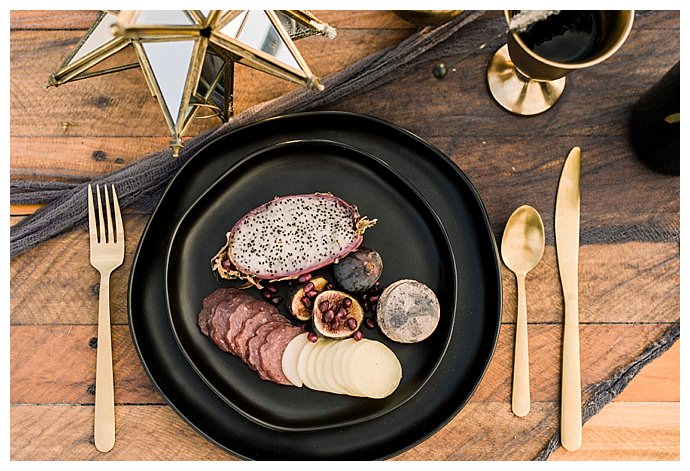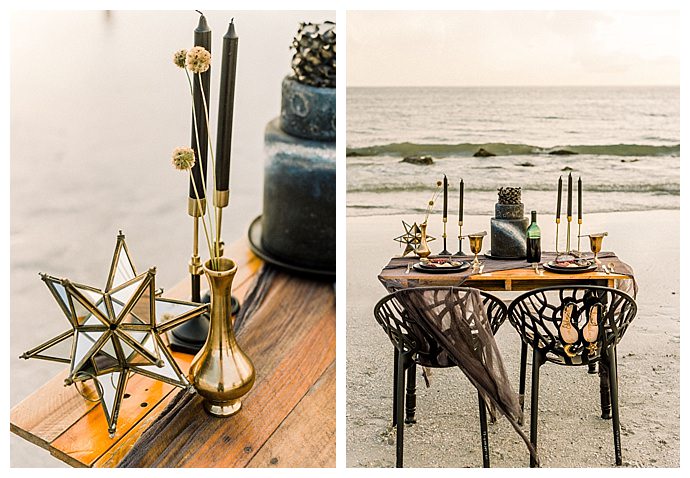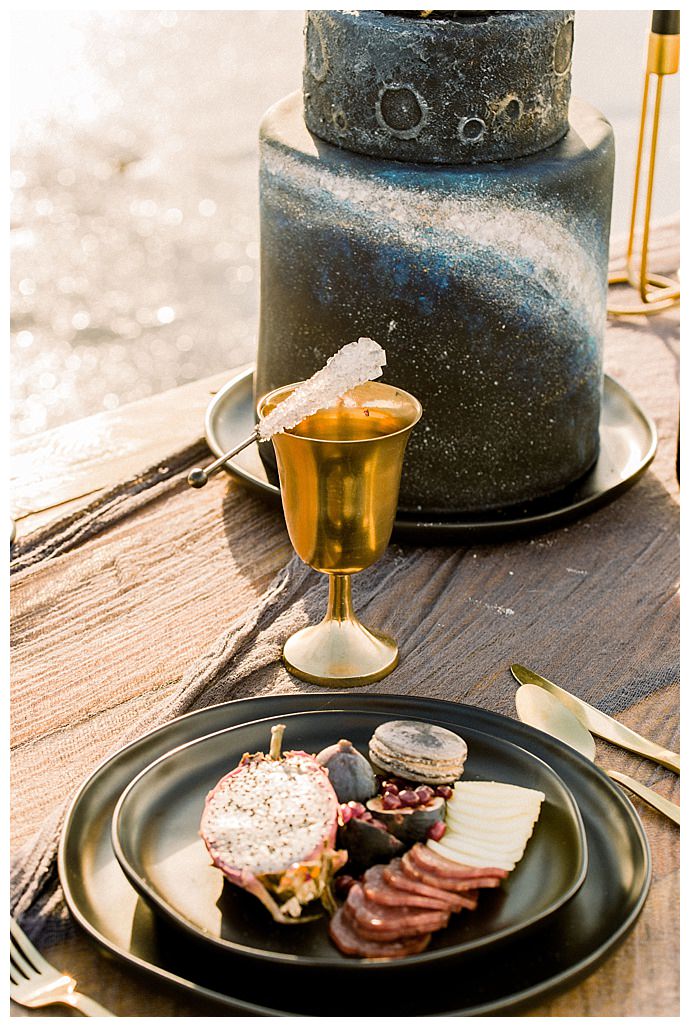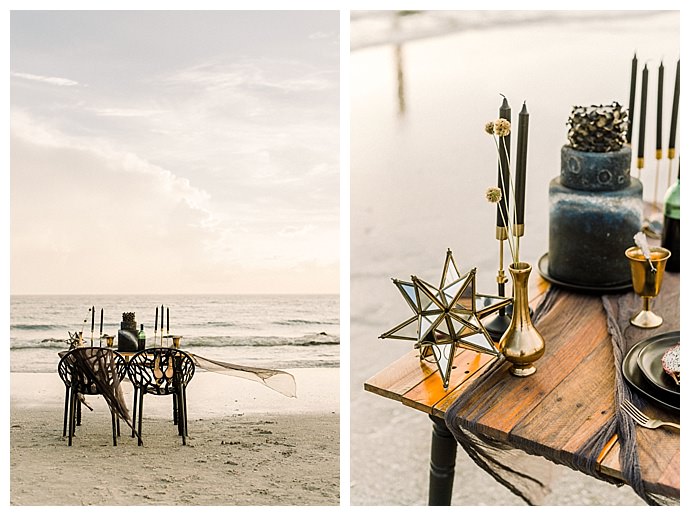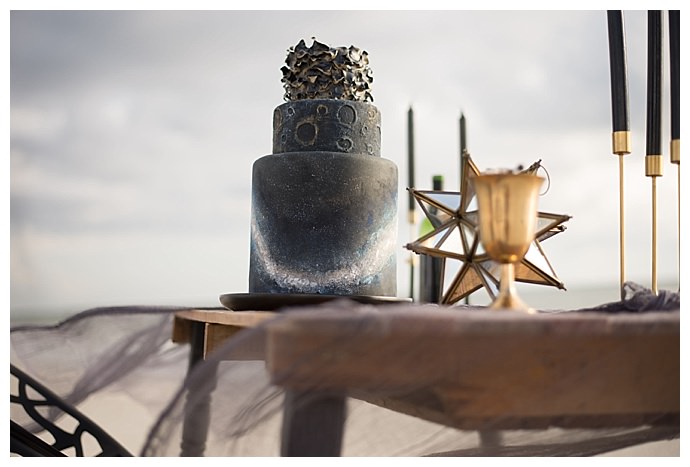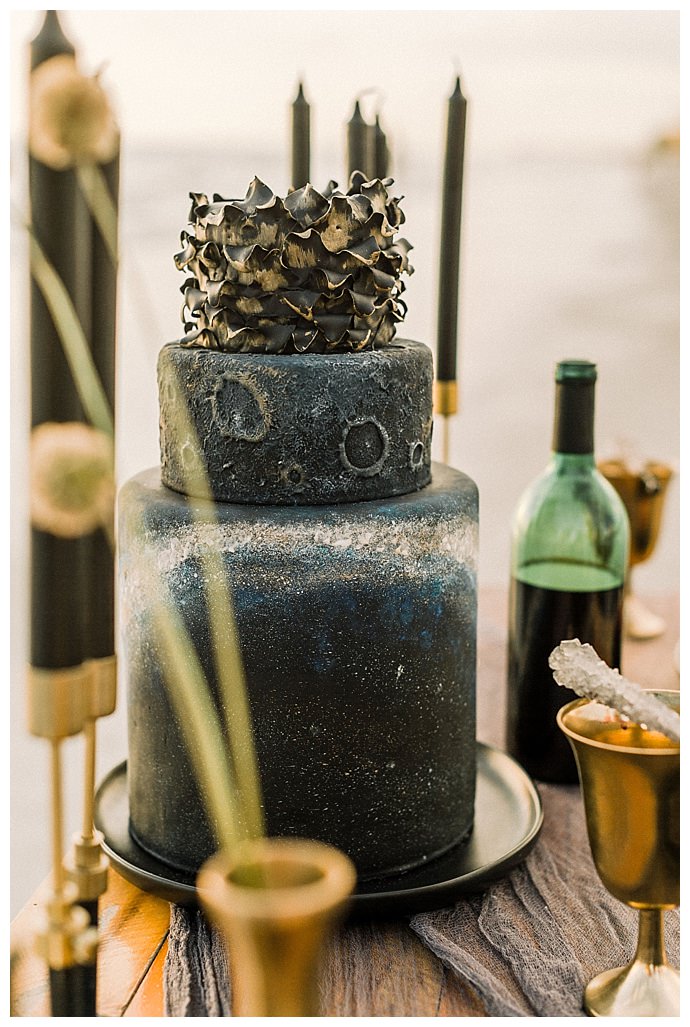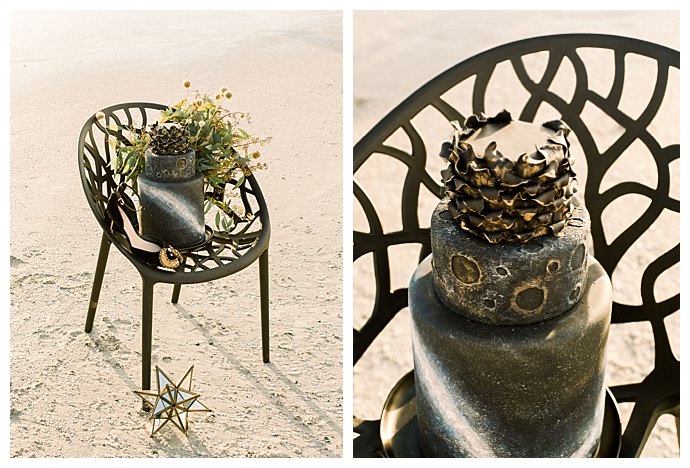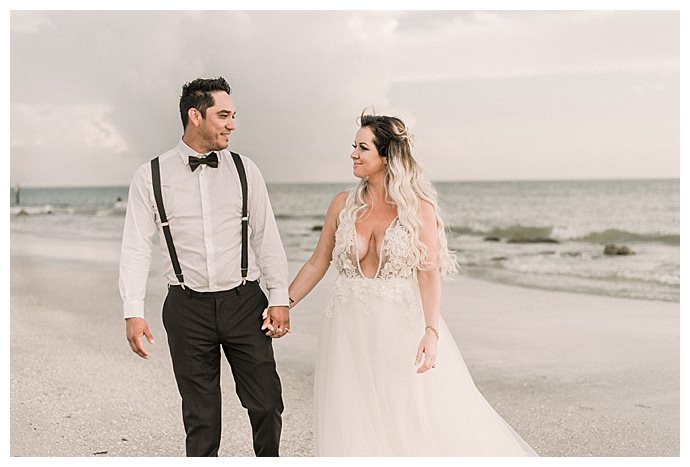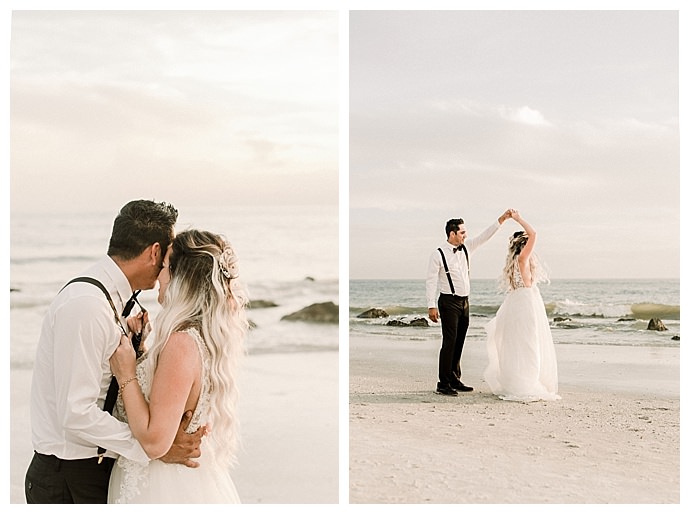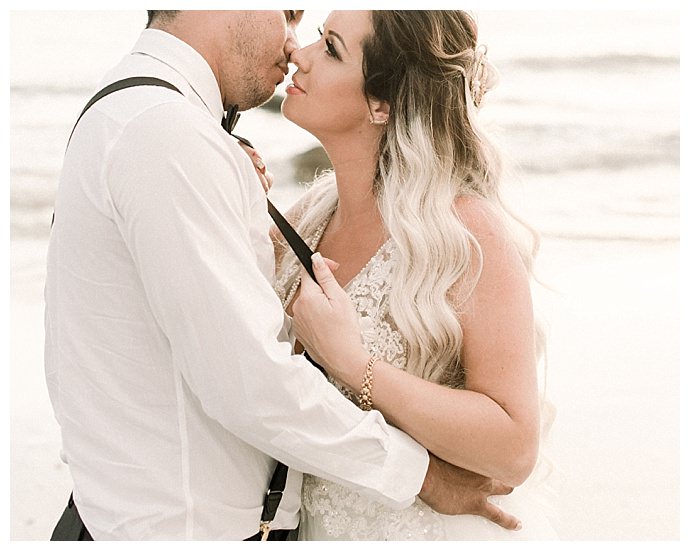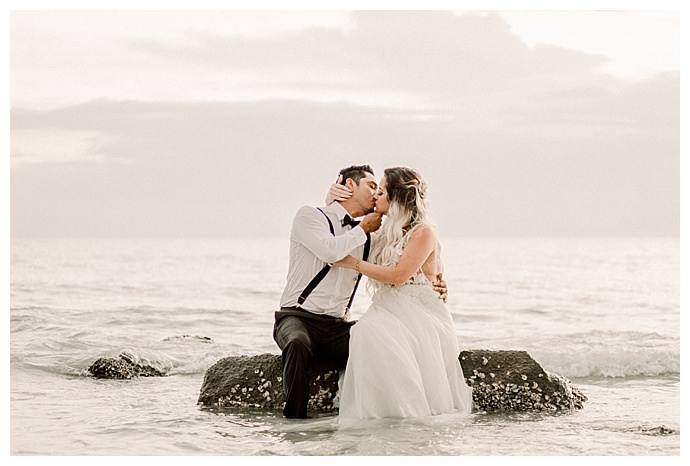 Submitted via Matchology
*Editor's Note: This post contains affiliate links. Each time you purchase an item via our affiliate links, Love Inc. is receiving a small percentage of the sale, thus you are helping our small, EQUALITY-MINDED™ business grow and allowing us to provide more content for YOU! Isn't that just fantastic?
Written by: