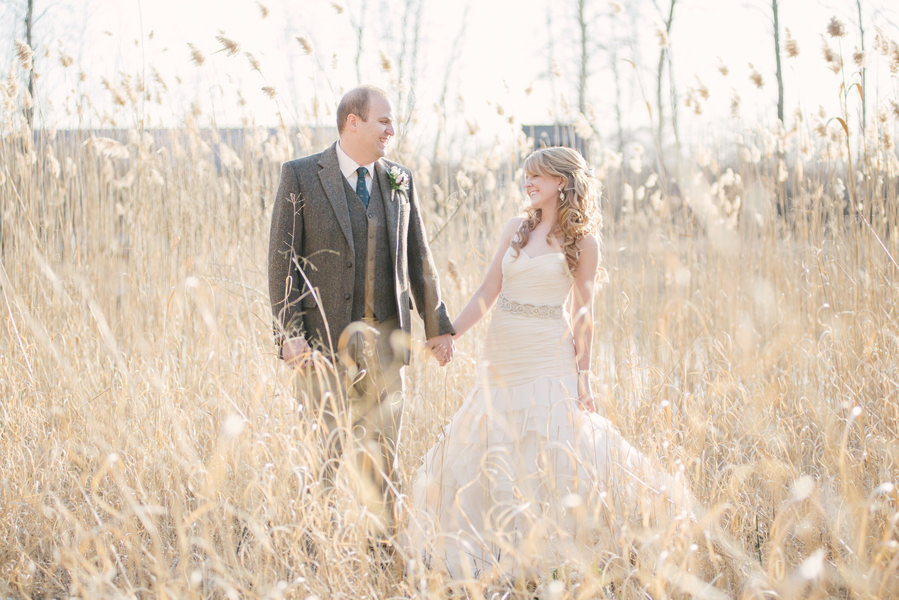 After having an intimate destination wedding in Florida the week before, the newlyweds returned to their home state of Michigan for a blessing and reception with their entire family.
Their deer theme was inspired by where they met — Nara, Japan, where hundreds of tame deer wander around the parks. "We spent so many dates there, walking around in the sunshine and feeding the deer, so that's how we ended up with a woodland and deer theme," explains the bride. "My aunts and mom really took off running with the idea!"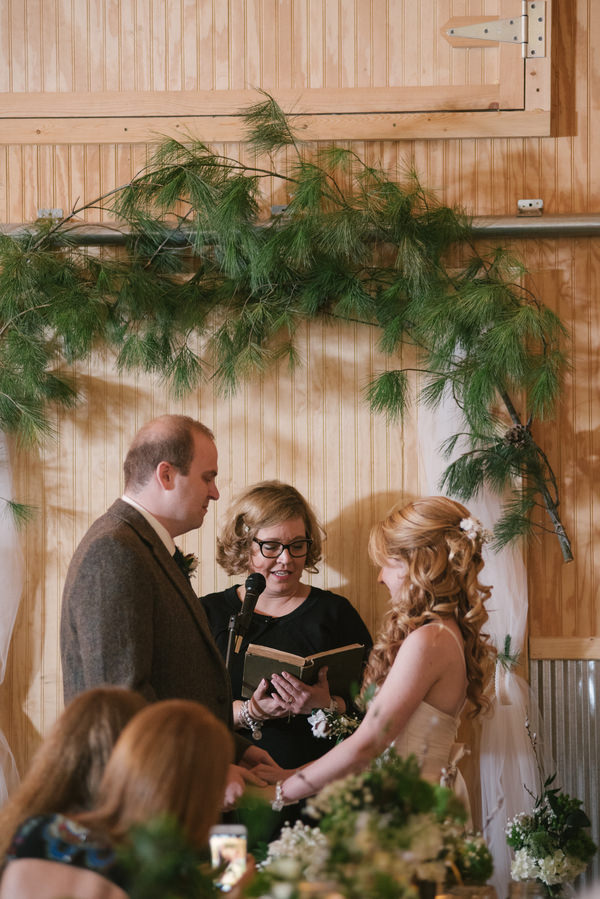 They turned an uncle's barn into a party space, an aunt sourced vintage books in hues of green and the bride's mother scouted out deer figurines in antique shops. Family and friends lent antique dishes, a talented cousin created the handmade signage, an aunt conducted the ceremony and her uncle smoked a pig for dinner. "We were very lucky – a lot of people came out to help us," Taylor exclaims. "It was so different from our wedding a week before, in such a good way that it allowed us to relax and enjoy time with our family and friends … and some real good barbecue food!"
Taylor wore a Modern Trousseau dress and Josh's attire nodded to the theme with a tie dotted with deers and paired it with a cotton boutonniere. Their antler wedding invitations came from Etsy and they exchanged vows underneath a rustic pine arch. Tables were topped with figurines and decor foraged from the forest — cuts of wood, pine cones and lush moss. Whether guests wanted salty or sweet, a homemade popcorn station and fire pit for s'mores kept them satisfied. At the end of the evening, the newlyweds left the party in style with a sparkler exit.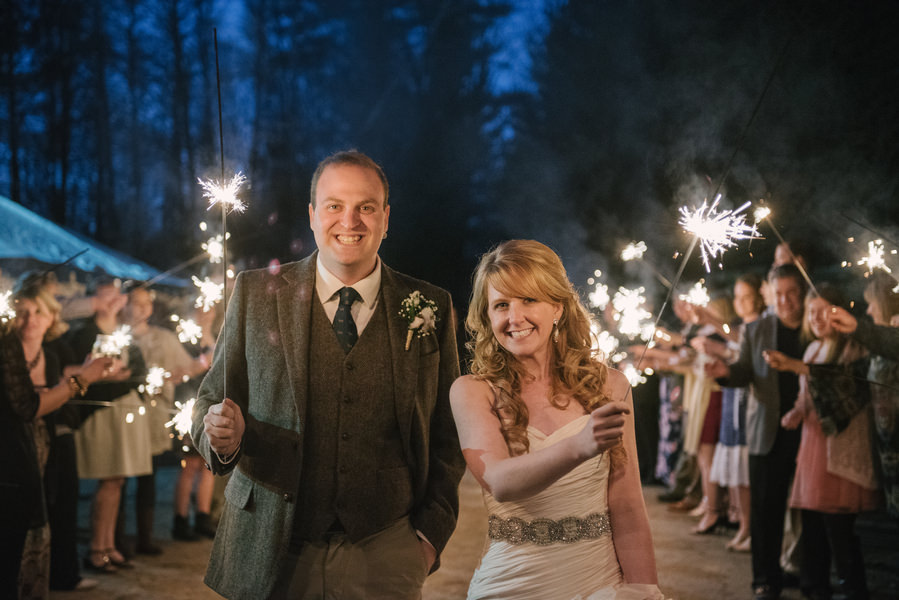 Team of Talents
Photography: Allie Siarto Photography
Dress: Modern Trousseau
Invitations: Behold Designz/Etsy

By Brittny Drye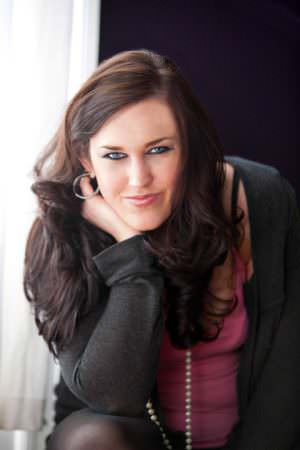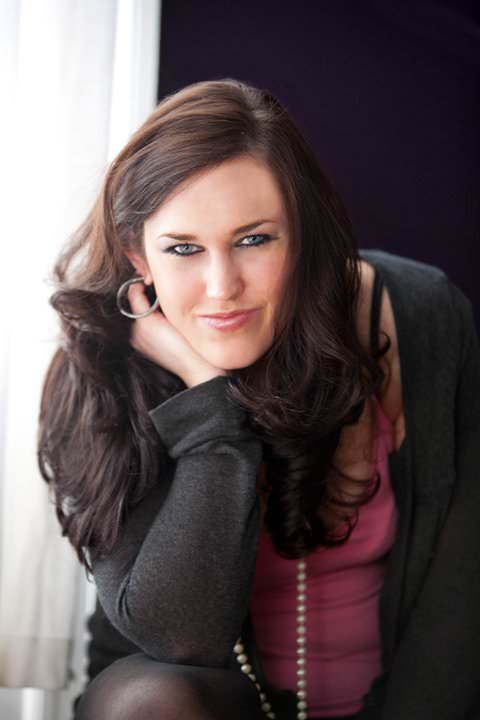 Brittny Drye is the founder and editor-in-chief of Love Inc. magazine. A fierce cheerleader for marriage equality, she launched loveincmag.com in 2013 as a way to to celebrate both straight and same-sex love, equally. She lives in New York City with her husband and their cat, Scout.
*Editor's Note: This post contains affiliate links. Each time you purchase an item via our affiliate links, Love Inc. is receiving a small percentage of the sale, thus you are helping our small, equality-minded business grow and allowing us to provide more content for YOU! Isn't that just fantastic?