Weddings tend to bring out the best (and if we're being honest, sometimes worst!) when it comes to our parental relationships, but for those of us who are lucky enough to have supportive parents, it's that time of year that we can really show them how much we appreciate them. And if you're a mother yourself, then you better treat yo'self!
For this year's Mothers' Day Gift Guide, I wanted to celebrate those relationships, and all of these featured small businesses are run by mother-and-daughter or mother-and-son teams. How sweet is that?! Check out our gift picks and learn more about the parent-child teams below!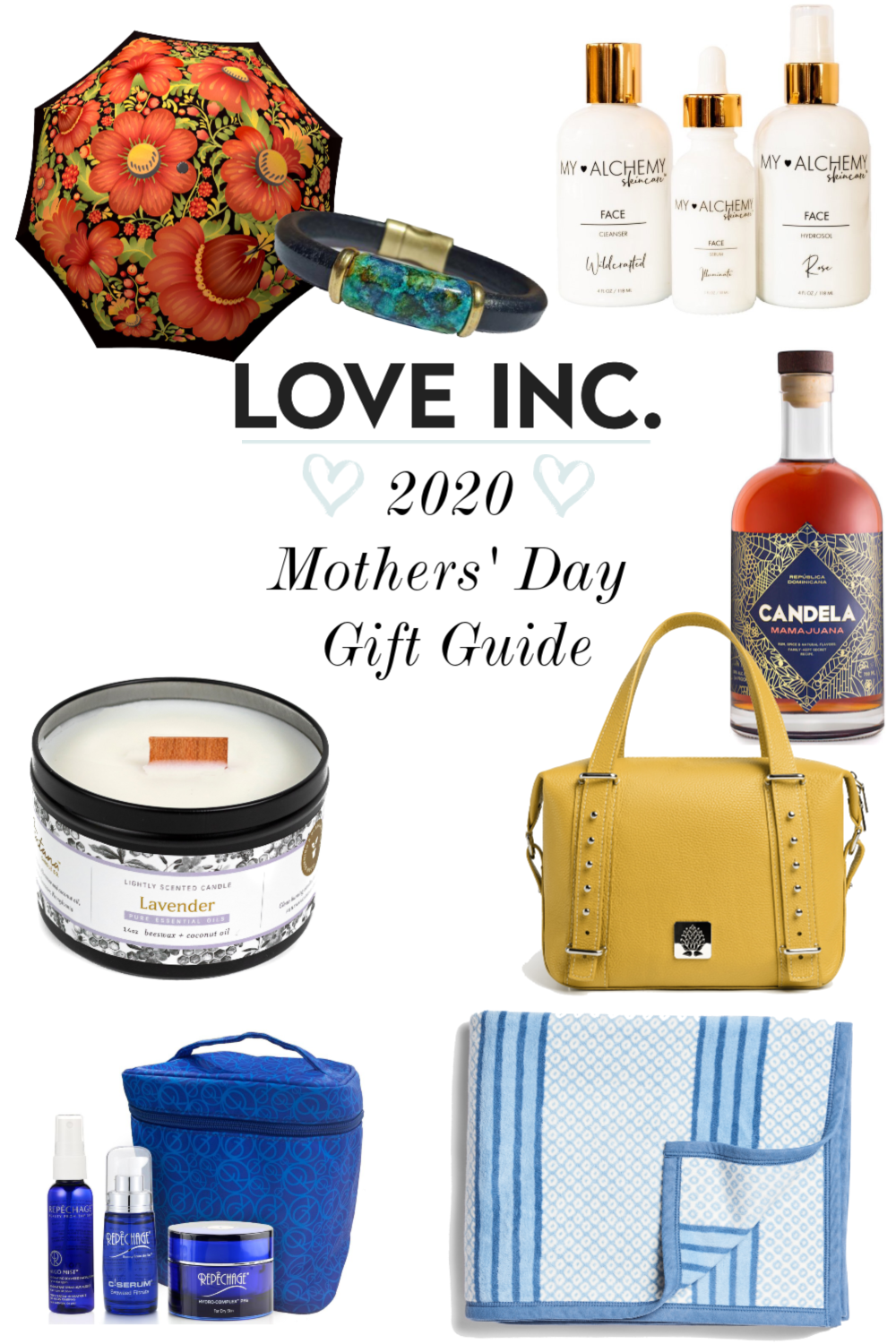 Top left, clockwise: La Bella Umbrella, $40; Jodi Bombardier Jewelry, $50; My Alchemy Trio Skincare Collection, $180; Candela Mamajuana Rum, $40; Clover Handbag, $518; Chappy Wraps Blanket, $135; Repechage Skincare Set, $121.50; Fontana Candle Company, $12.99;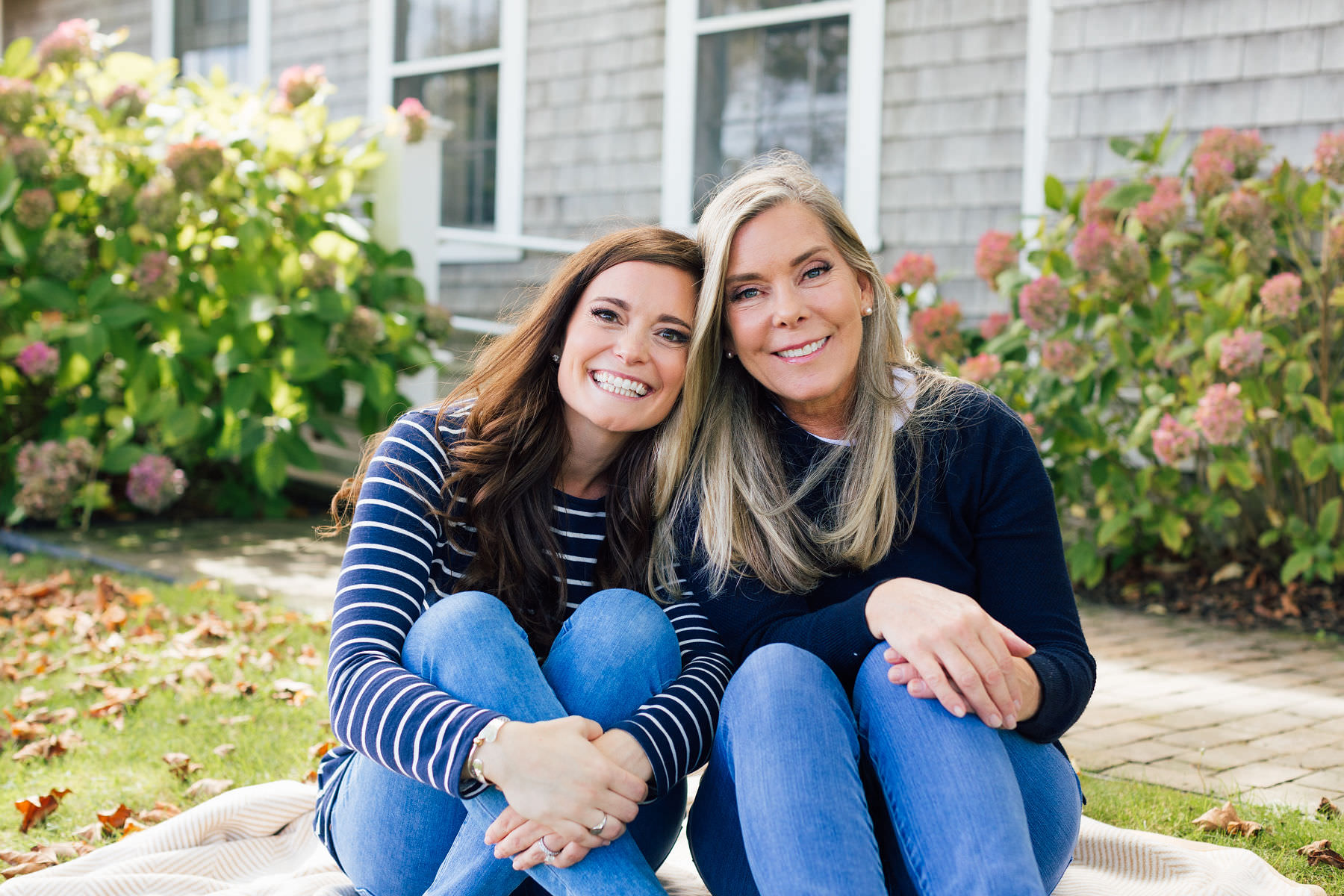 The inspiration for Chappy Wrap came from the family's own beloved blanket. "Years ago, our family owned a cozy, reversible, extra-large, cotton-blend blanket woven with a lamb design. It was so well-loved that it became vital to our family and home. When we weren't feeling well, it was the only blanket that always made us feel better. We curled up with it (and fought over it!), finding comfort in it daily," says the mother-daughter team. Years later, when they wanted to find a similar blanket, they couldn't find one on the market that fit the same quality, so they created their own. The high-quality, cozy, plush blankets are perfect for curling up with.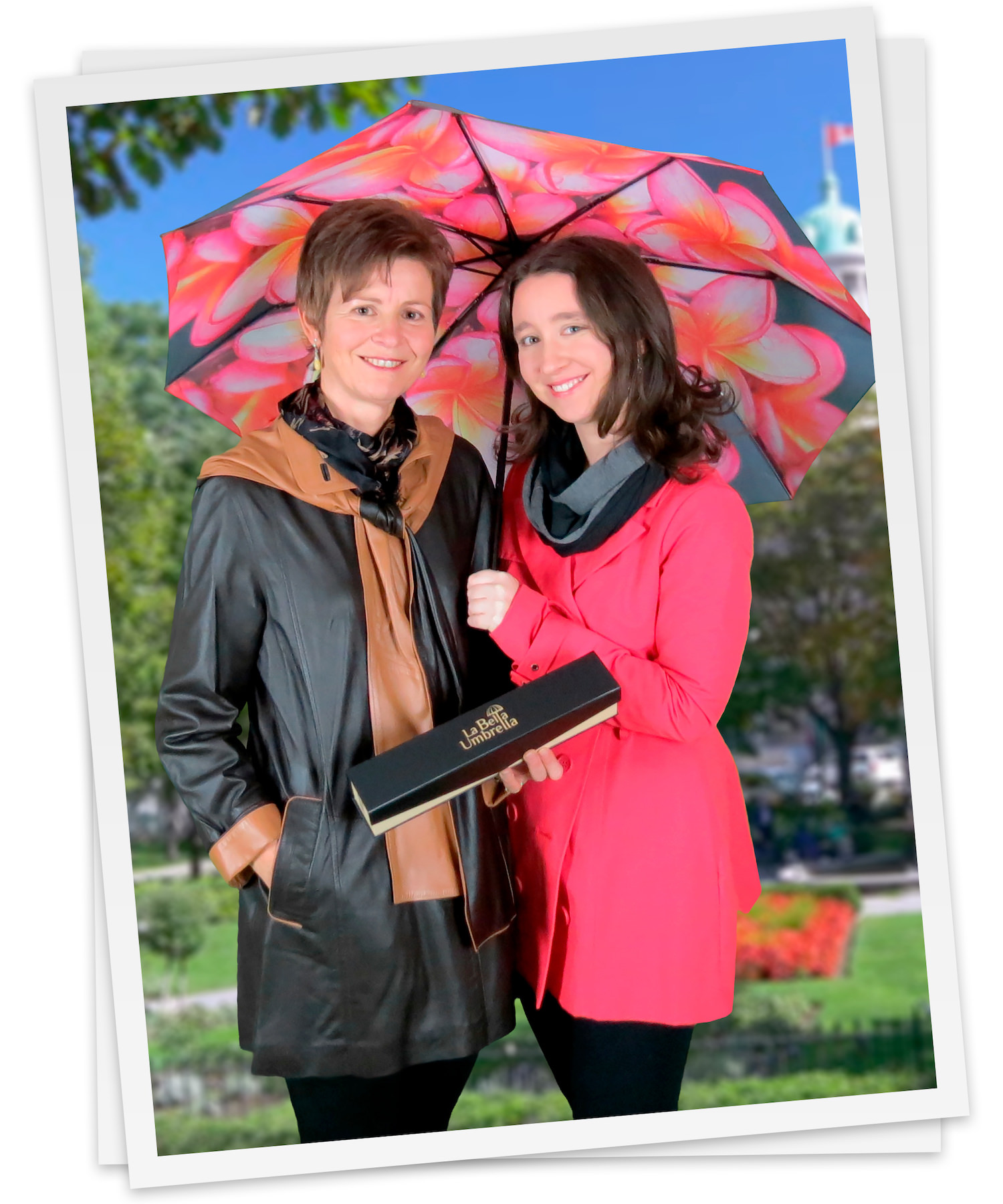 Living in Toronto, Canada, this mother-daughter duo was used to wet days, and they loved it. "We happen to be two of those people that love the rain – singing, dancing and jumping in puddles (despite being past our 20s…) are all usual occurrences," they say. And they were inspired to bring the same fashion sense to their umbrellas as they do to the rest of their outfits, and La Bella Umbrella was born! (Bonus: they have special wedding umbrellas!)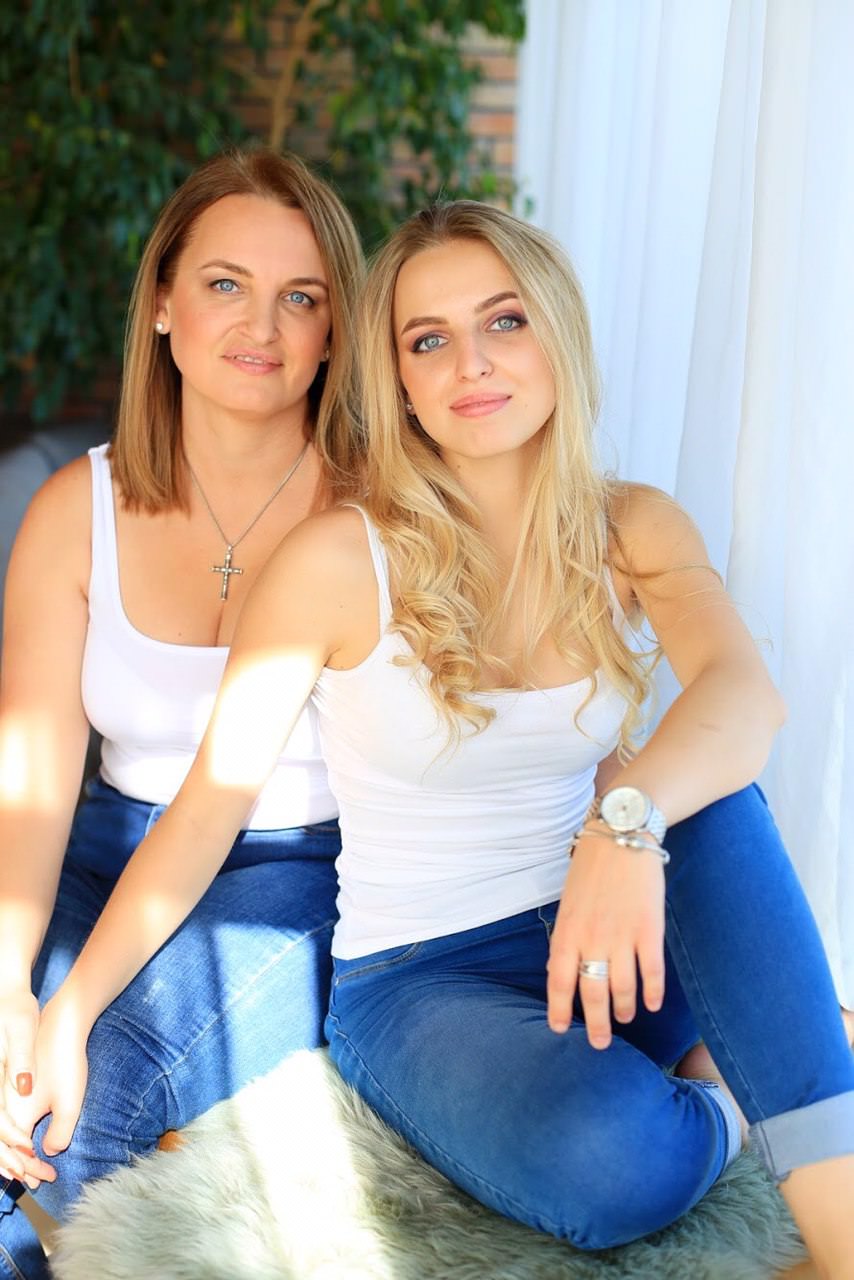 This European brand was created by mother (the creative director) and daughter Kateryna Panchenko, CEO. Clover is the 2020 winner of Germany's prestigious Red Dot 2020 Innovation Design award for its outstanding bag collection that combines luxury and organization, such as switchable inner compartments and a sensor light, and recently released their first face-protecting masks to match every bag in each of 12 the colors of its new spring-summer collection.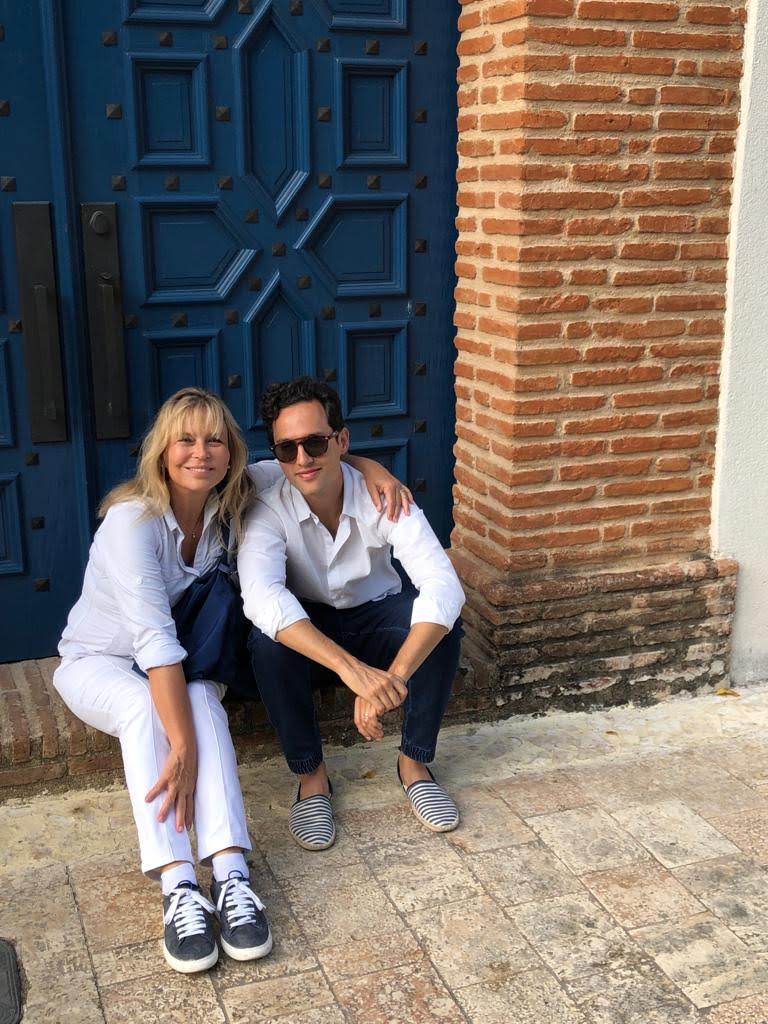 Together, Alejandro and his mother started the Dominican rum company Candela, a type of exotic spiced rum. Inspired by the original recipe of the Taíno People, they blend fine Dominican rum, natural spices and honey. It's a smooth drink with centuries of history in every bottle.
"Being a serial entrepreneur, I had started and sold two businesses prior to Candela – both in the consumer tech space. When the idea for Candela came about, I was going to invite external investors to fund this new project. When I told my mom about it, she said 'I love it! I'd like to be your partner' and that's how we got into business together… mother and son taking on the liquor business," says Alejandro. "My mom and I get along great – but the main reason why I decided to partner up with her is that she's one of the smartest people I know. She started a successful toy store chain in her 20's, then became the Director of VOGUE en Español. After retiring, she started investing in real estate projects. On Mother's Day, I celebrate double: for having the best mom in the world and a killer business partner!"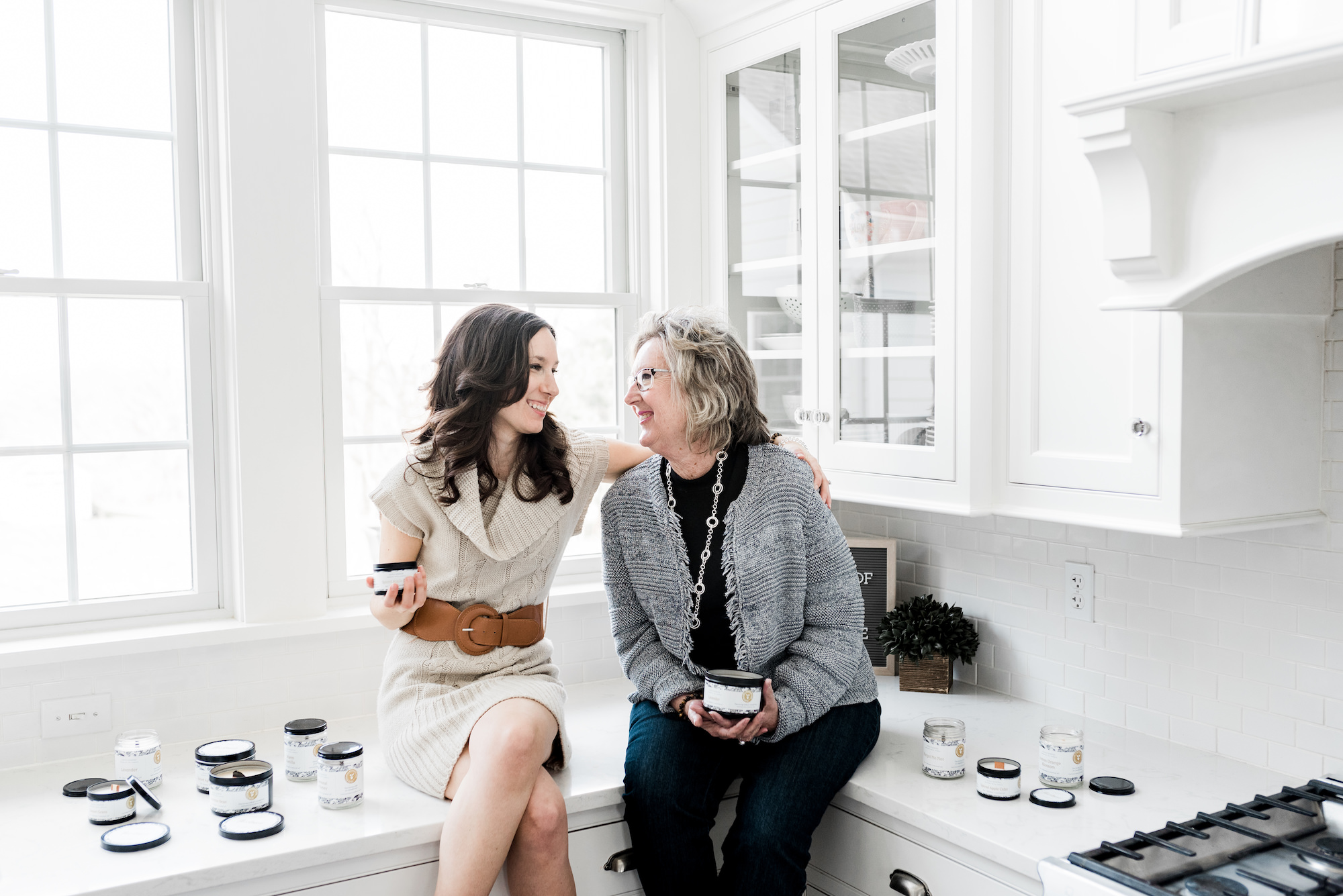 Fontana Candle Company is run by Katie (Errigo) Roering and her mother, Judy Errigo (with Katie's husband, Eric Roering, putting time into the company outside of his full-time job as well).
In 2017, Katie began researching candle ingredients and experimenting with pouring her own candles after she realized that burning traditional, paraffin candles gave her a headache, and in 2018, Fontana Candle Company officially launched as a company dedicated to selling clean, non-toxic candles. When Katie's dad and Judy's husband, Chip Errigo, passed away unexpectedly from lymphoma in early 2019, Judy moved in with Katie and Eric and dove head first into running the business alongside Katie. In only a little over a year since then, they've grown Fontana into a highly successful brand, and the essential oil candles make the perfect Mother's Day gift! Photo Credit: April & Mike Raymond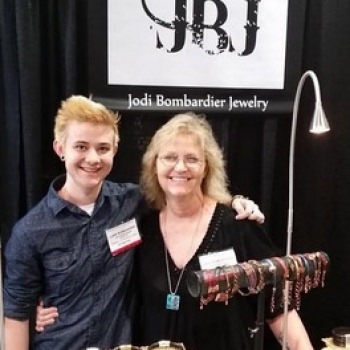 Jodi Bombardier Jewelry is a family owned and operated business with inception in 2013, making men's and women's jewelry. Her two sons, Luke and Joey, have grown up going to jewelry shows and learning the trade. Luke and Joey make their leather bracelets while Jodi does all the metalsmithing.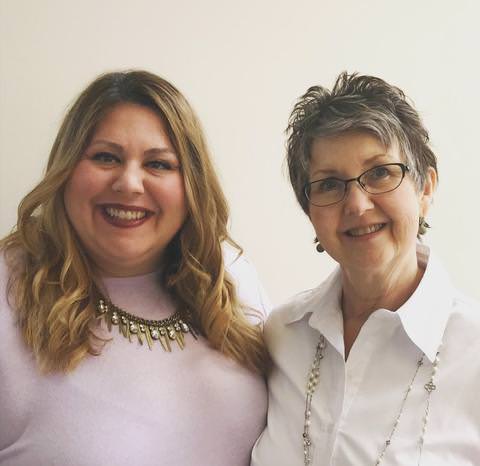 My Alchemy Skin Care is a clean beauty brand, co-founded by mother Rebecca and her daughter Amanda. Their brand was inspired during Rebecca's cancer treatment to address her personal skin issues chemo created.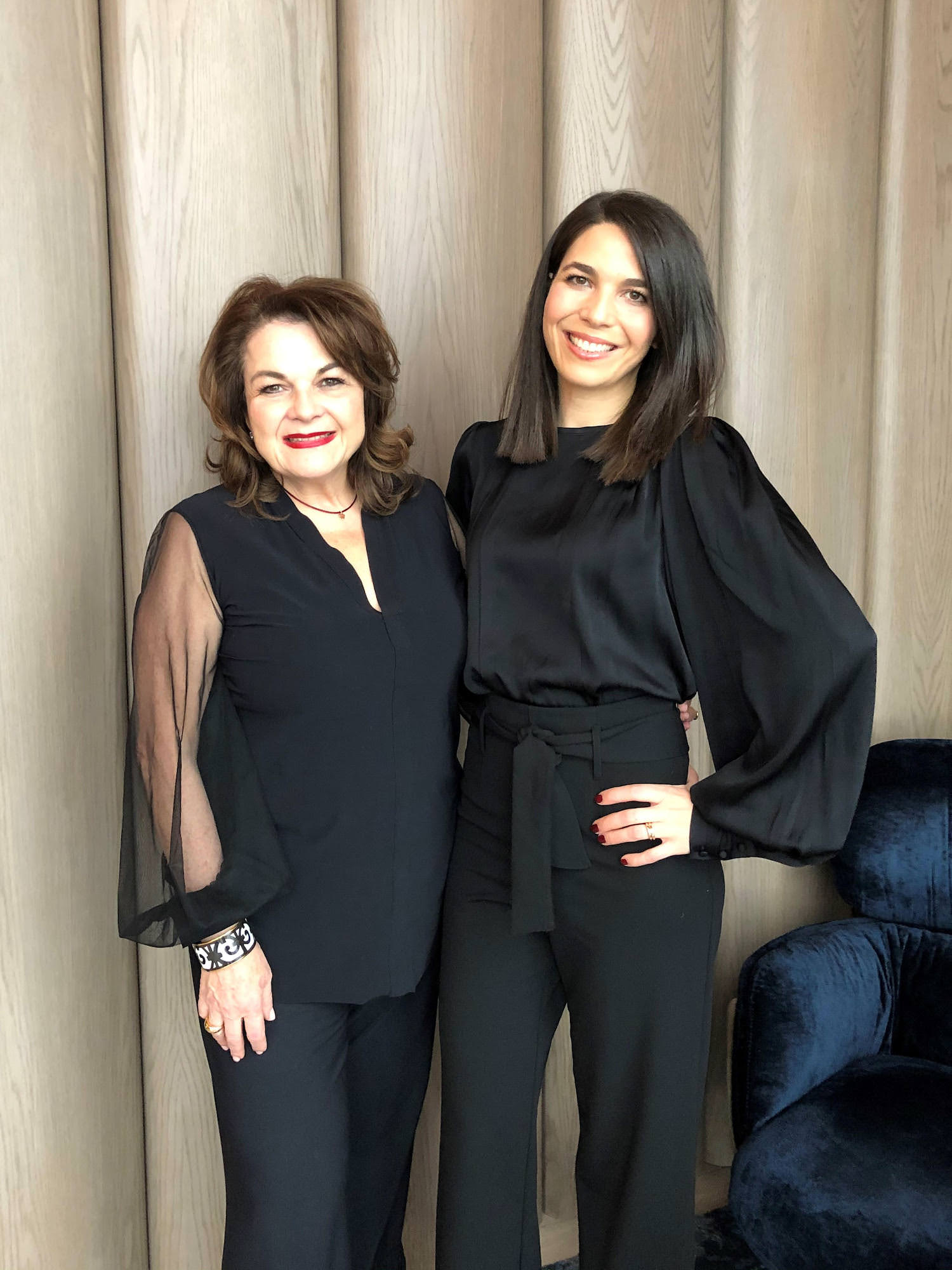 Mother Lydia Sarfati launched Repêchage in 1980, building it to a leading skincare brand. In 2003, her daughter Shiri, who is a beauty and wellness expert and licensed esthetician in her own right, joined the company as an executive. Today, the company creates products based on seaweed and combining natural ingredients with high tech research and development, utilizing a proprietary seaweed extraction method that yields the highest quality seaweed that is used in all the company's products and treatments.