Vogue-Inspired Wedding Fashion Editorial Celebrating Black LGBTQ+
Classic met unconventional for this Vogue-inspired wedding shoot in San Diego. Coordinated by photographer Jessica Ballerstein, inspiration for the shoot came from the underrepresentation of the Black LGBTQ+ community. Inclusivity with a splash of haute couture created the details that brought this styled shoot to life. Models Jordan Carter and Selina Hall were outfitted with looks that fused traditional wedding fashion with modern accessory flair.
A pearl-studded eye statement added a level of fierce intensity to Hall's makeup design. An earthy, boho headpiece took the look to the next dimension by adding depth against the white gown with a plunging neckline. Black heels paired with lace anklet socks were a hidden fashion secret underneath the dress. Carter, dressed head to toe in white, wore a shimmering white head wrap and a long sleeve dress with lace detailing outlining the sleeves and bodice. Together, the pair's ensembles stood out against the simplistic botanical background and created a powerful styled editorial that equally makes a statement while serving up serious fashion inspo.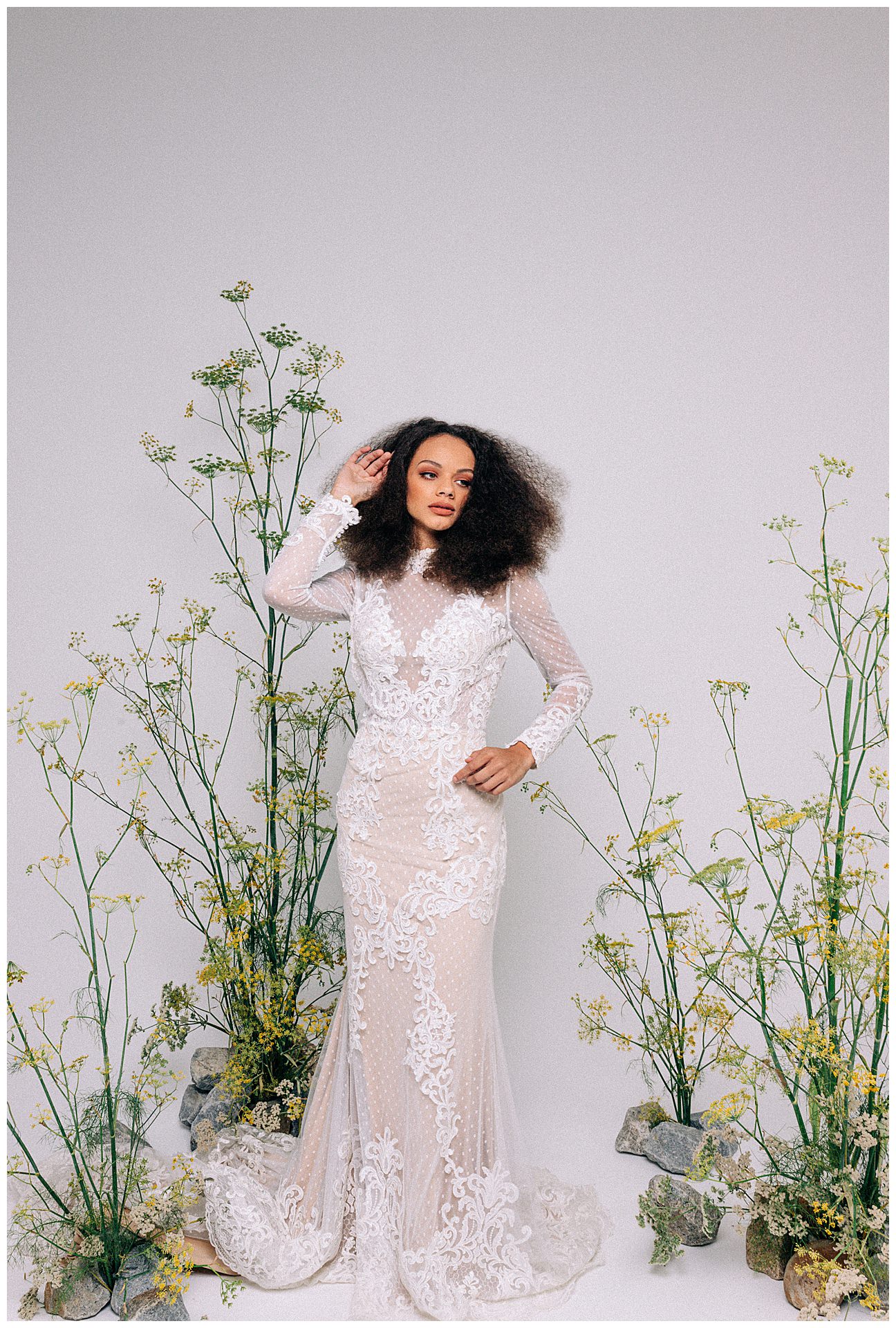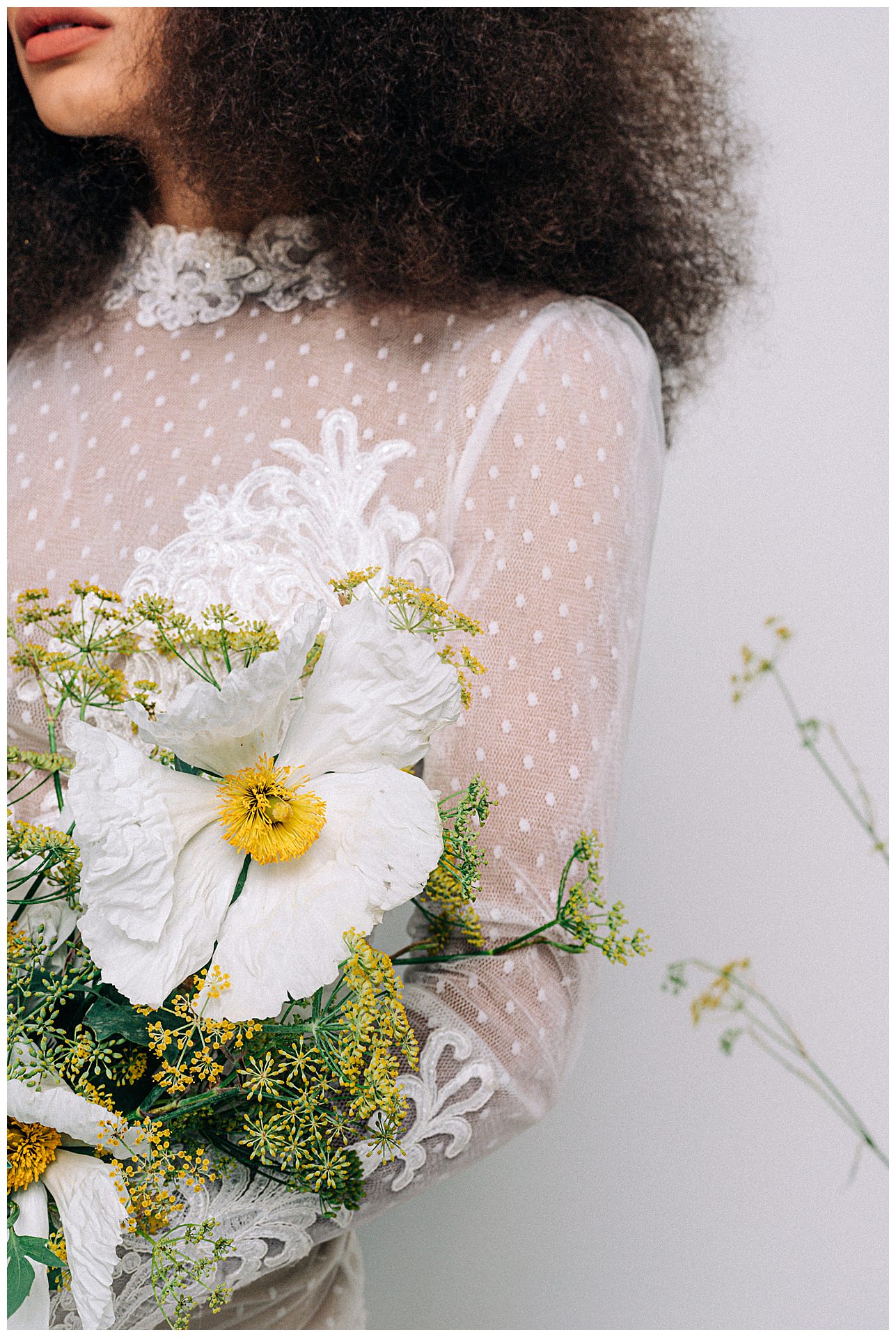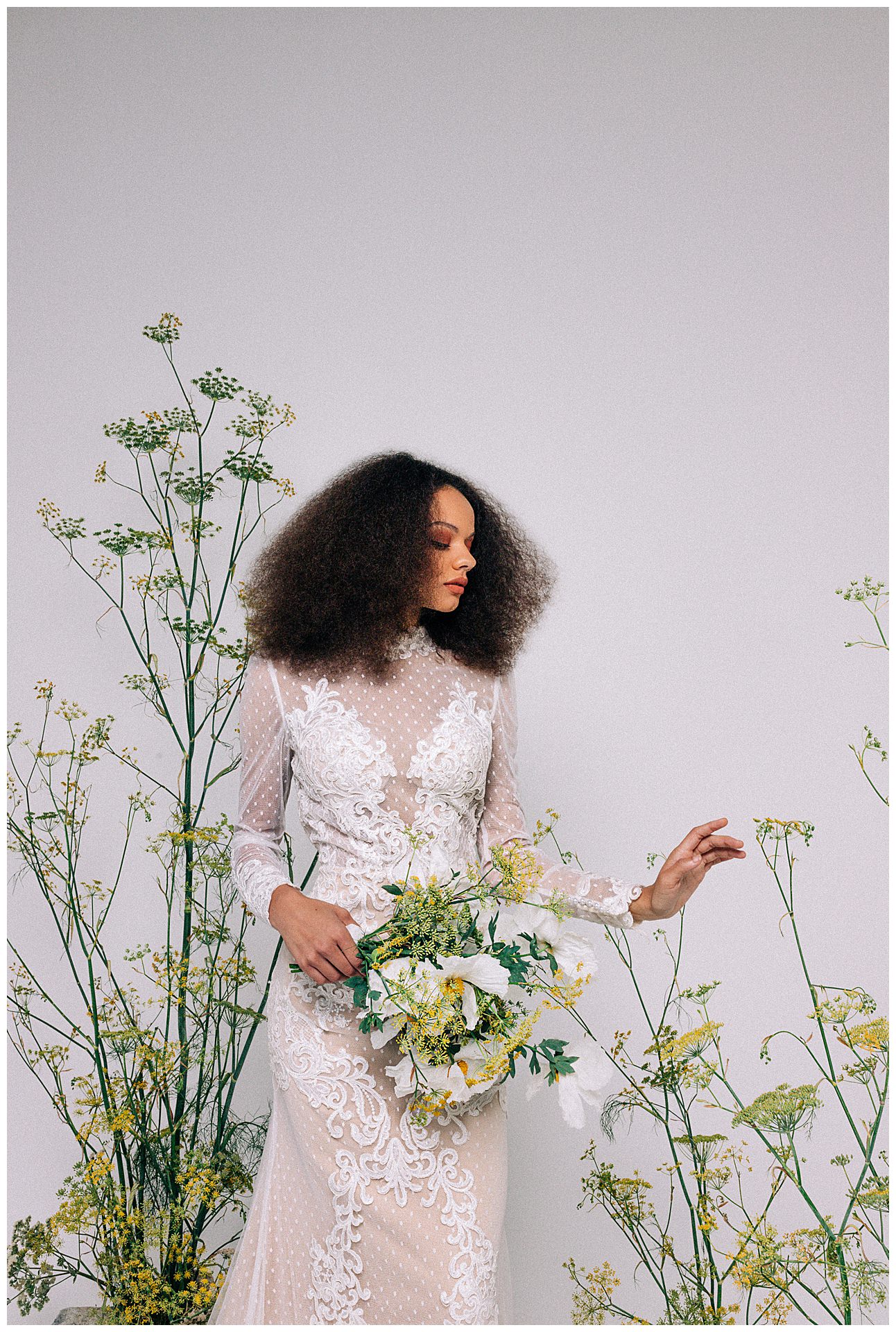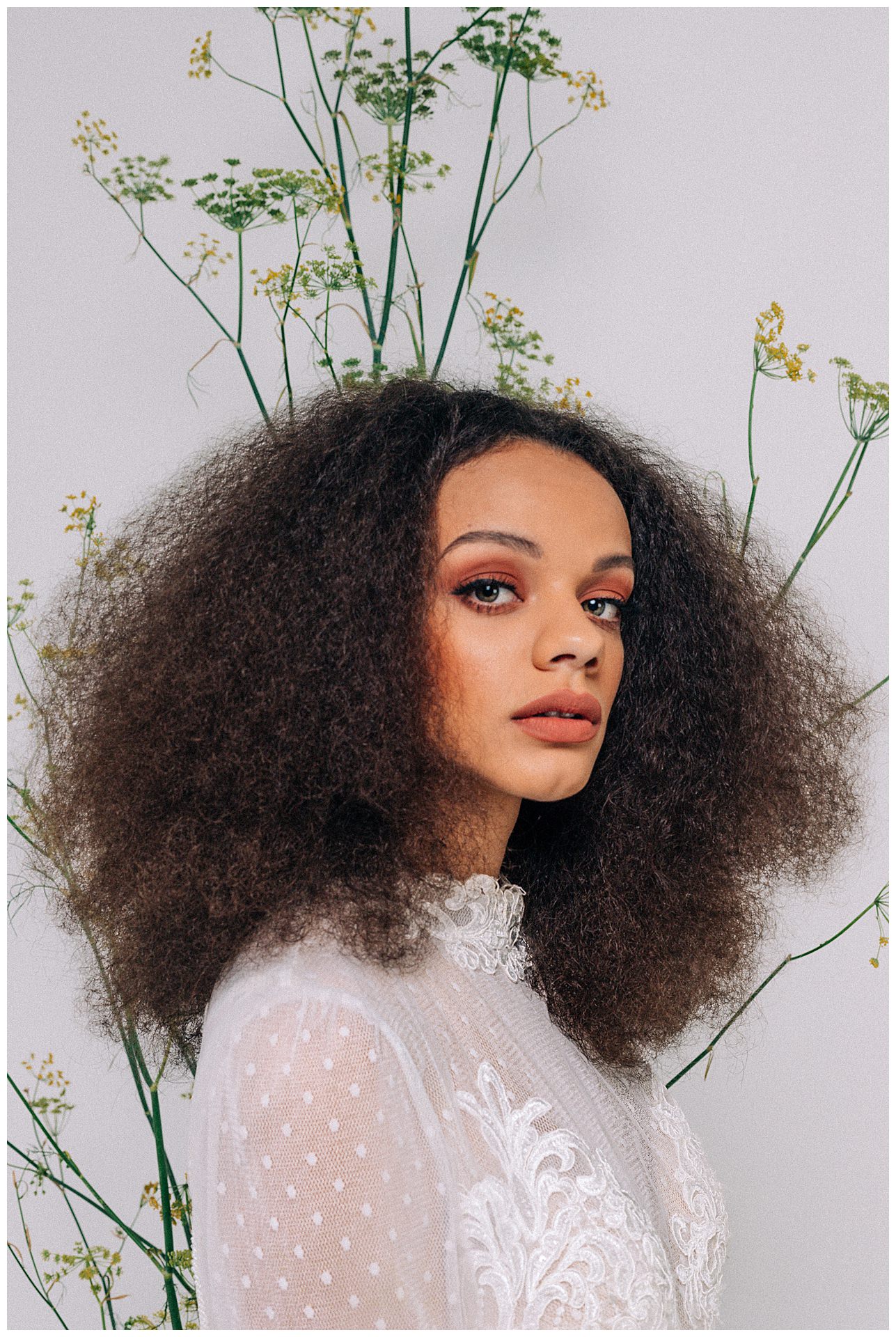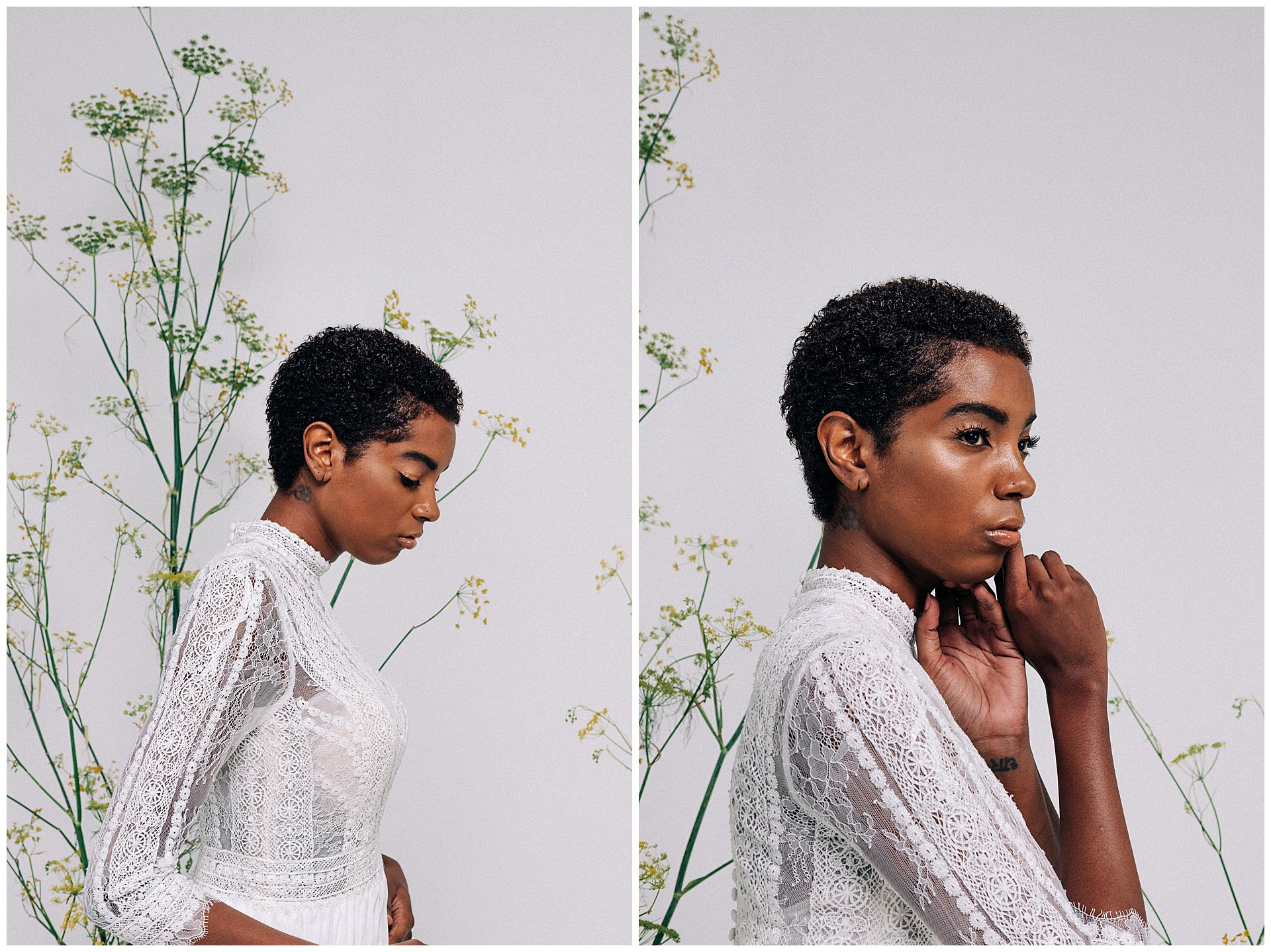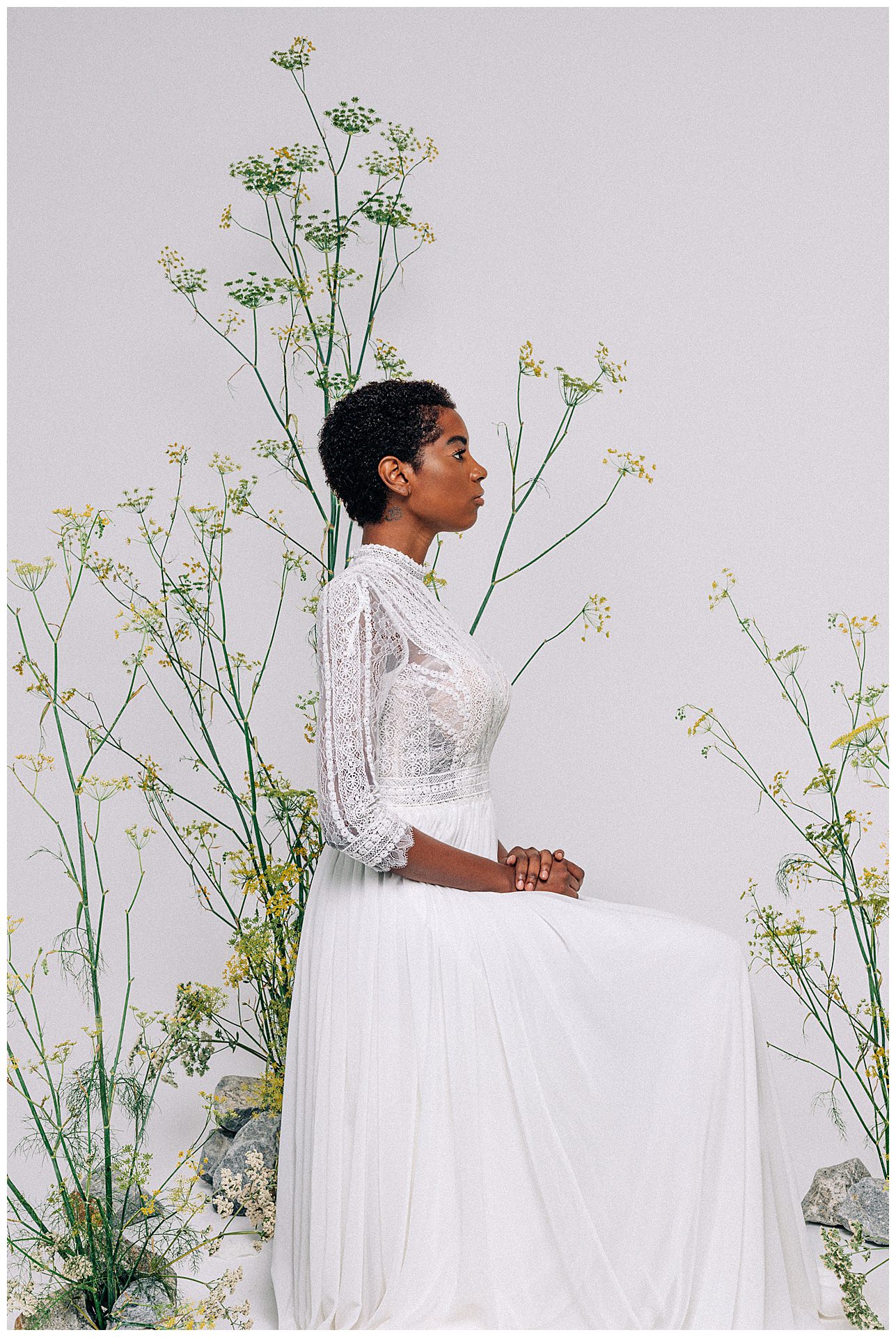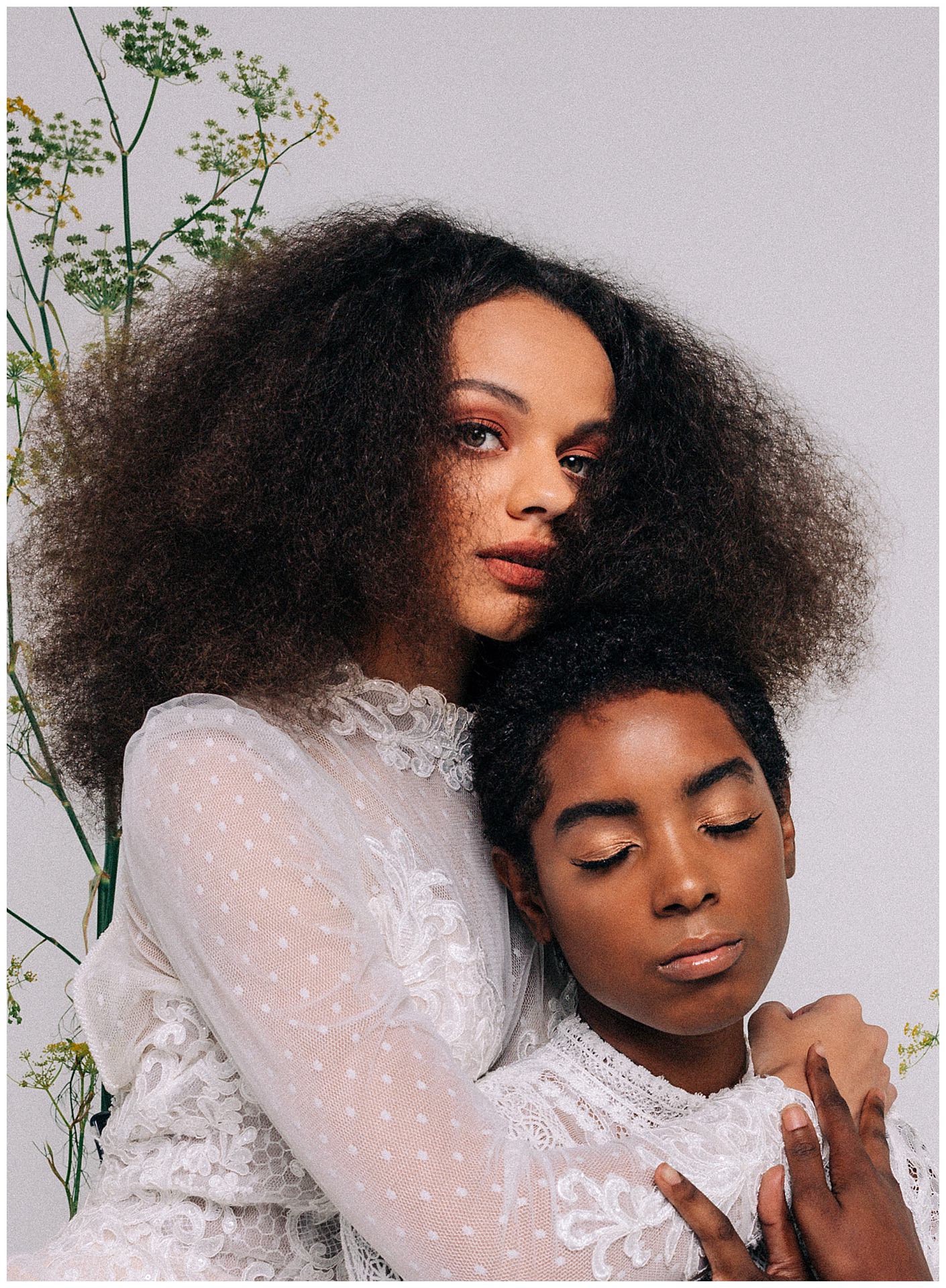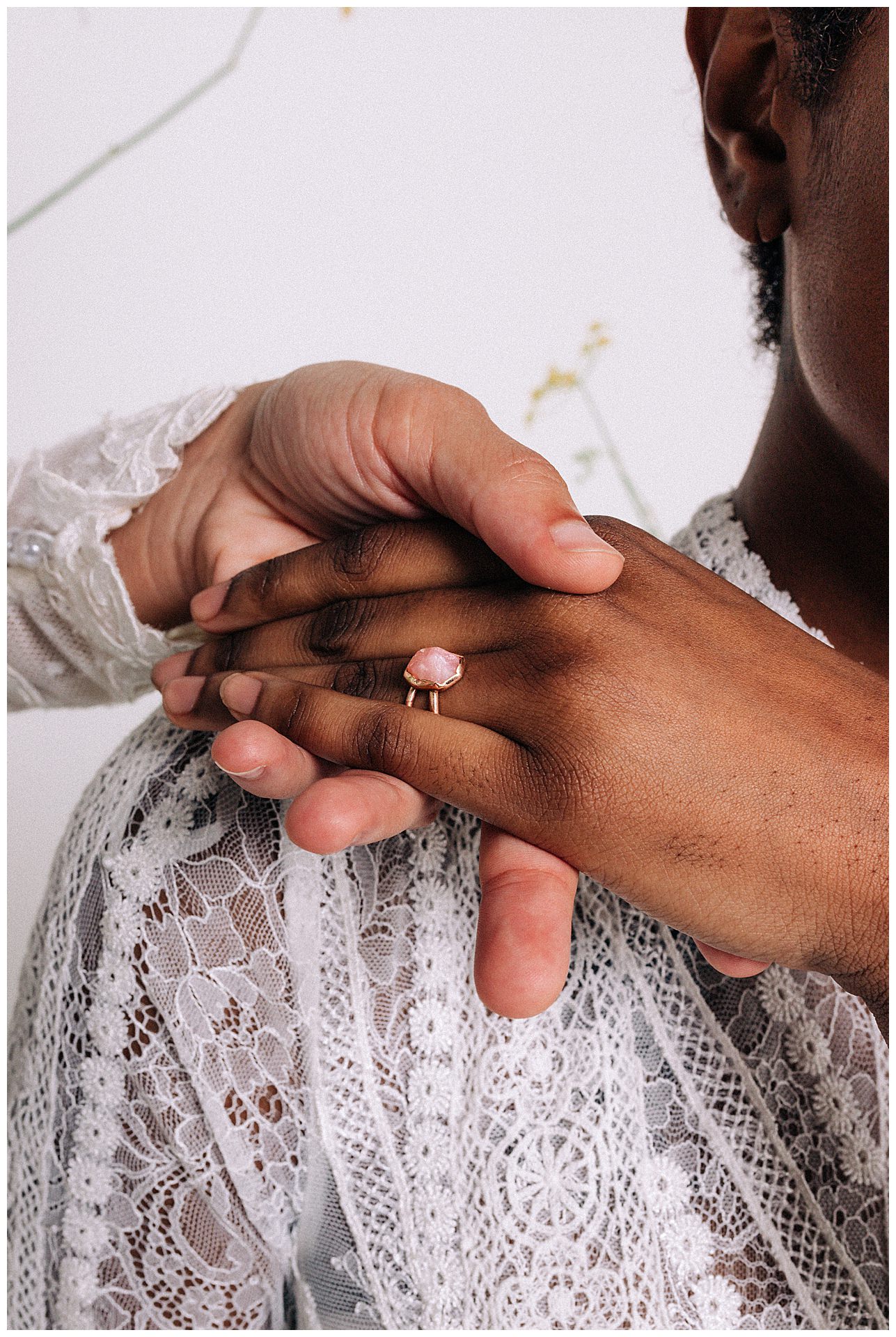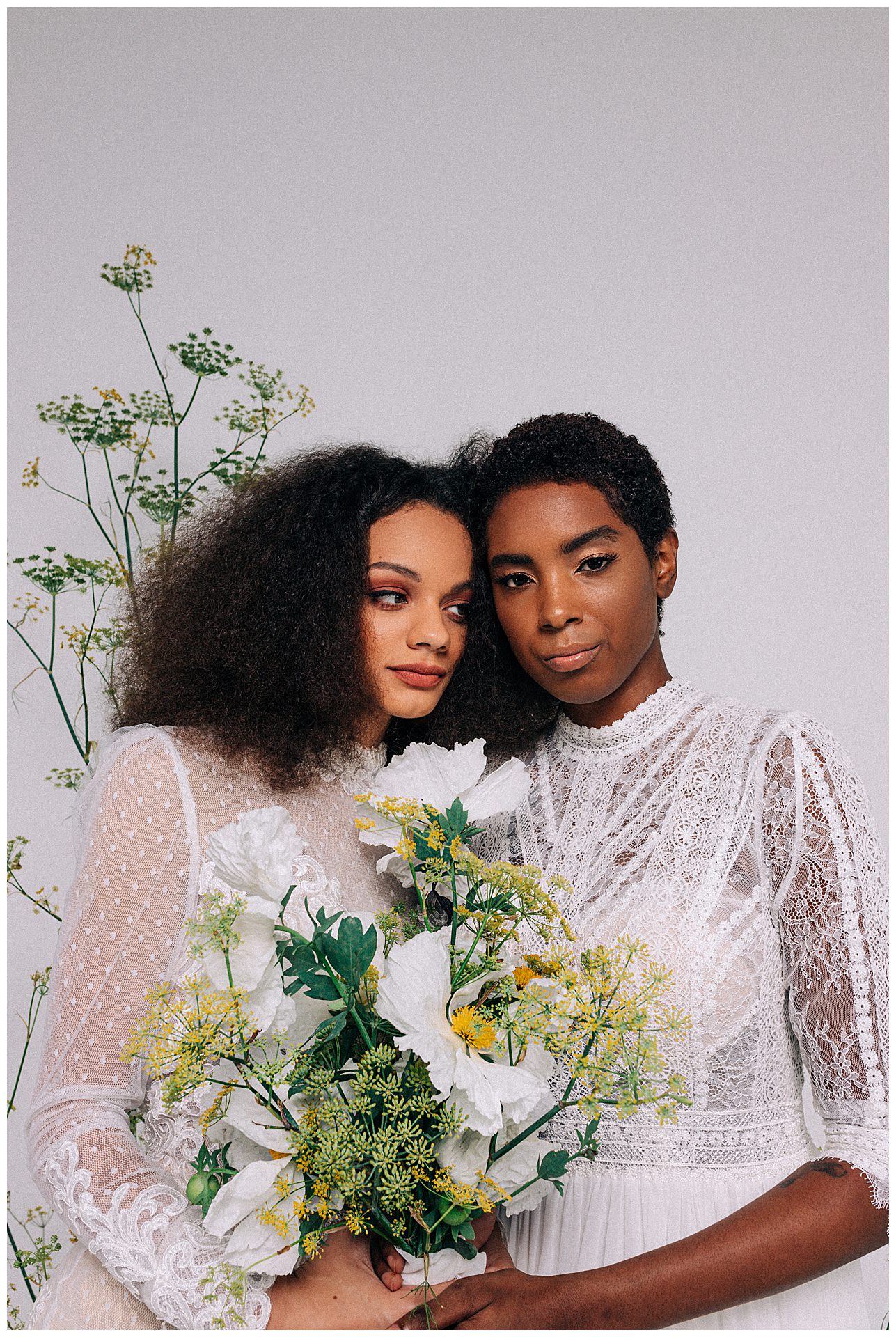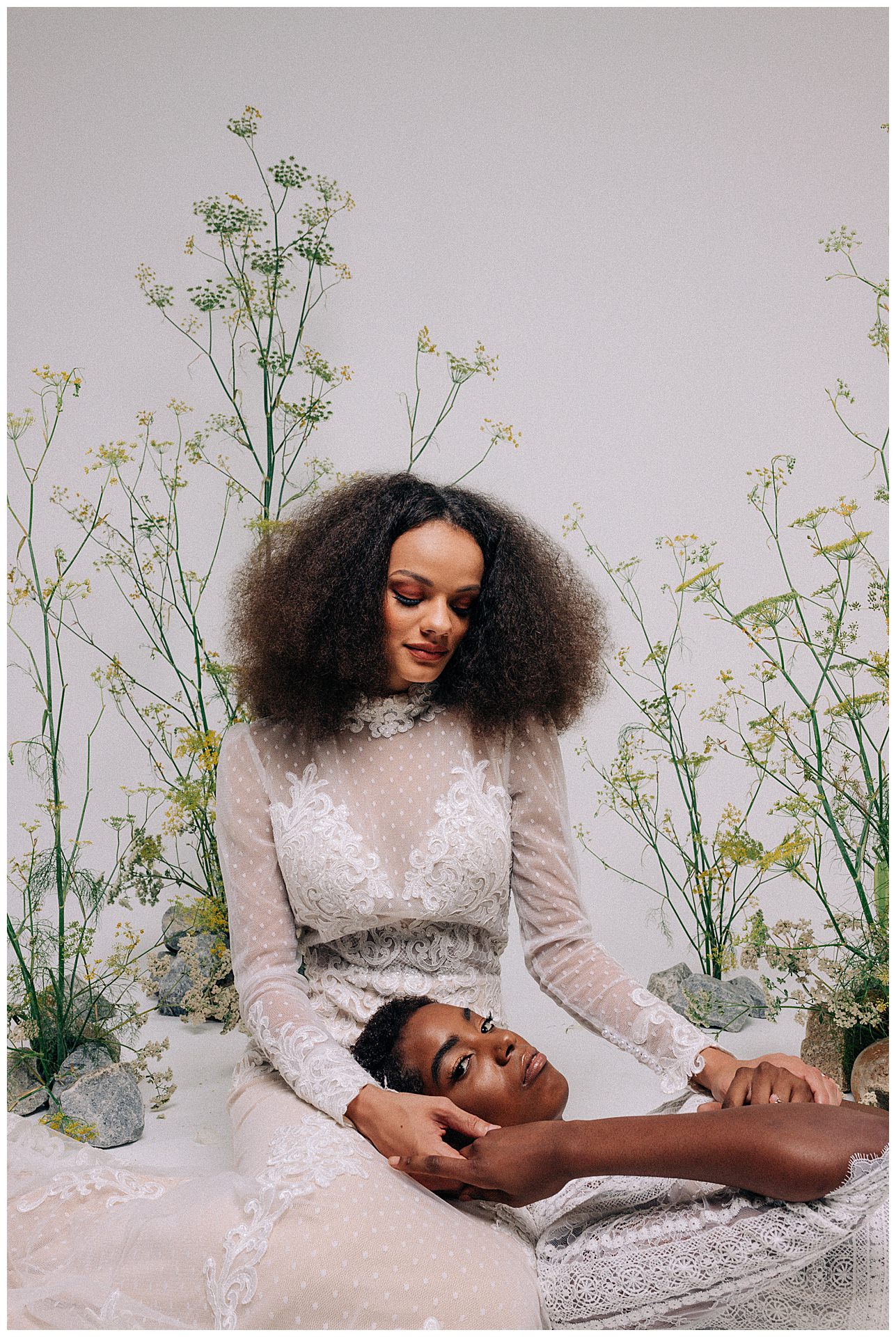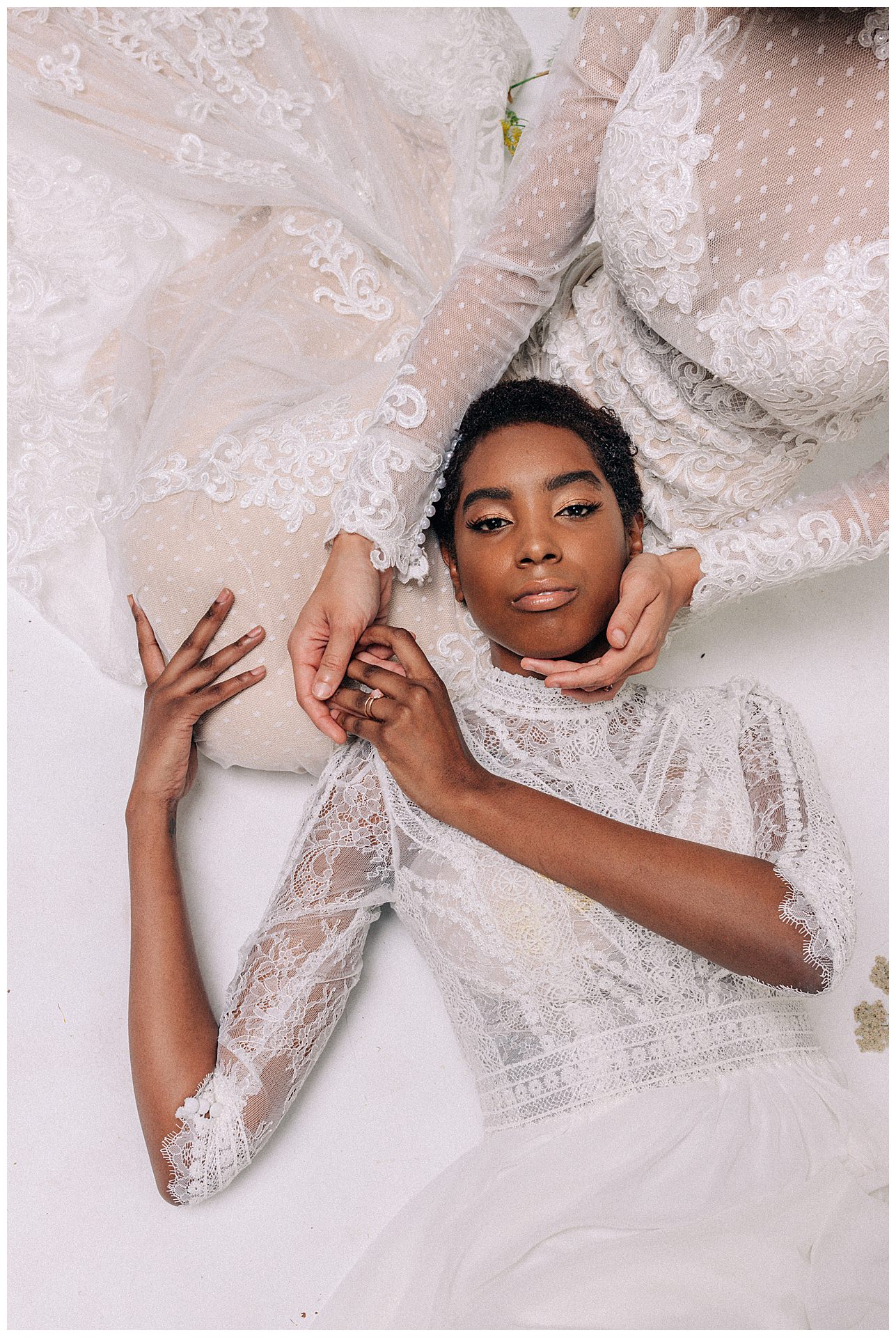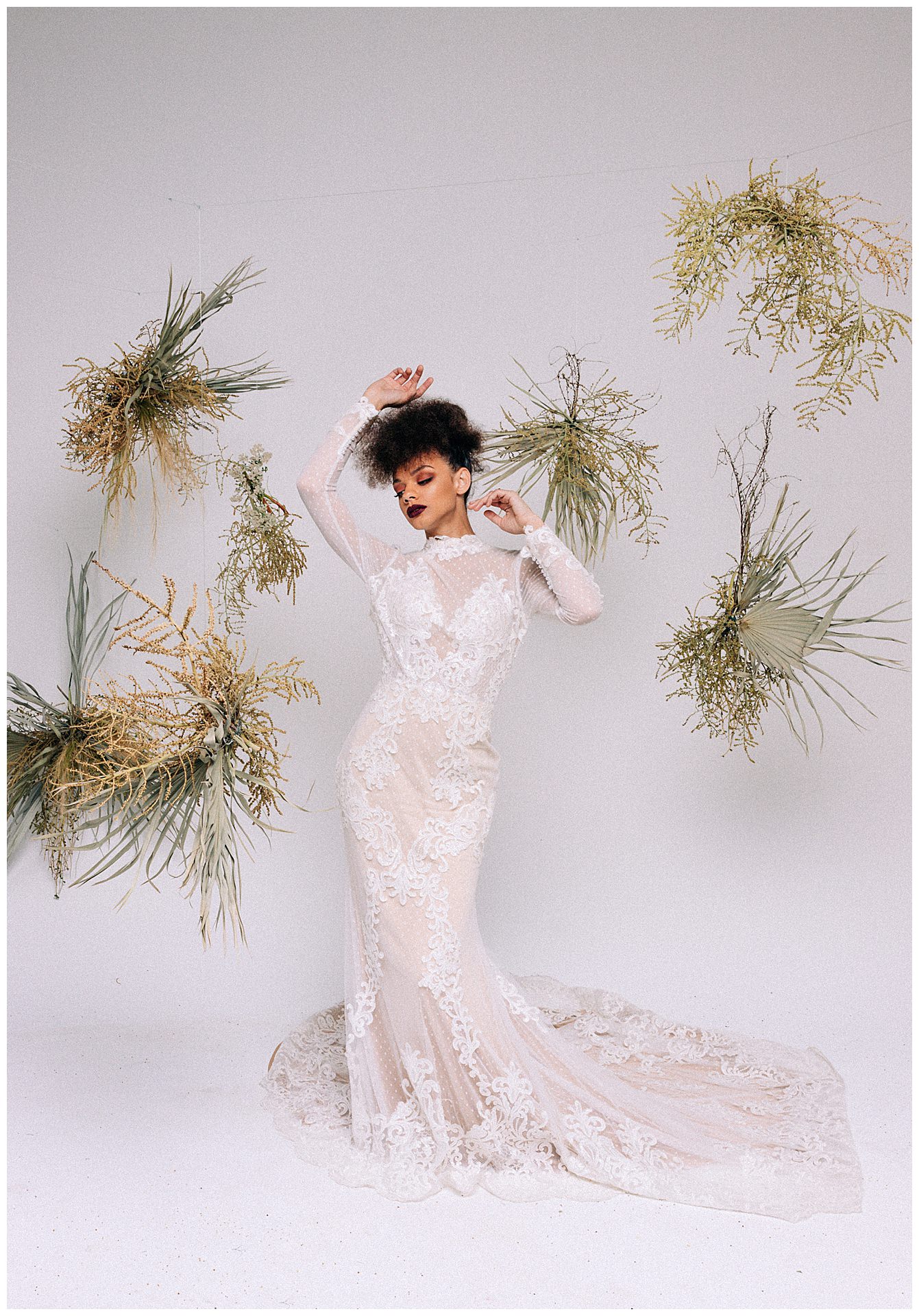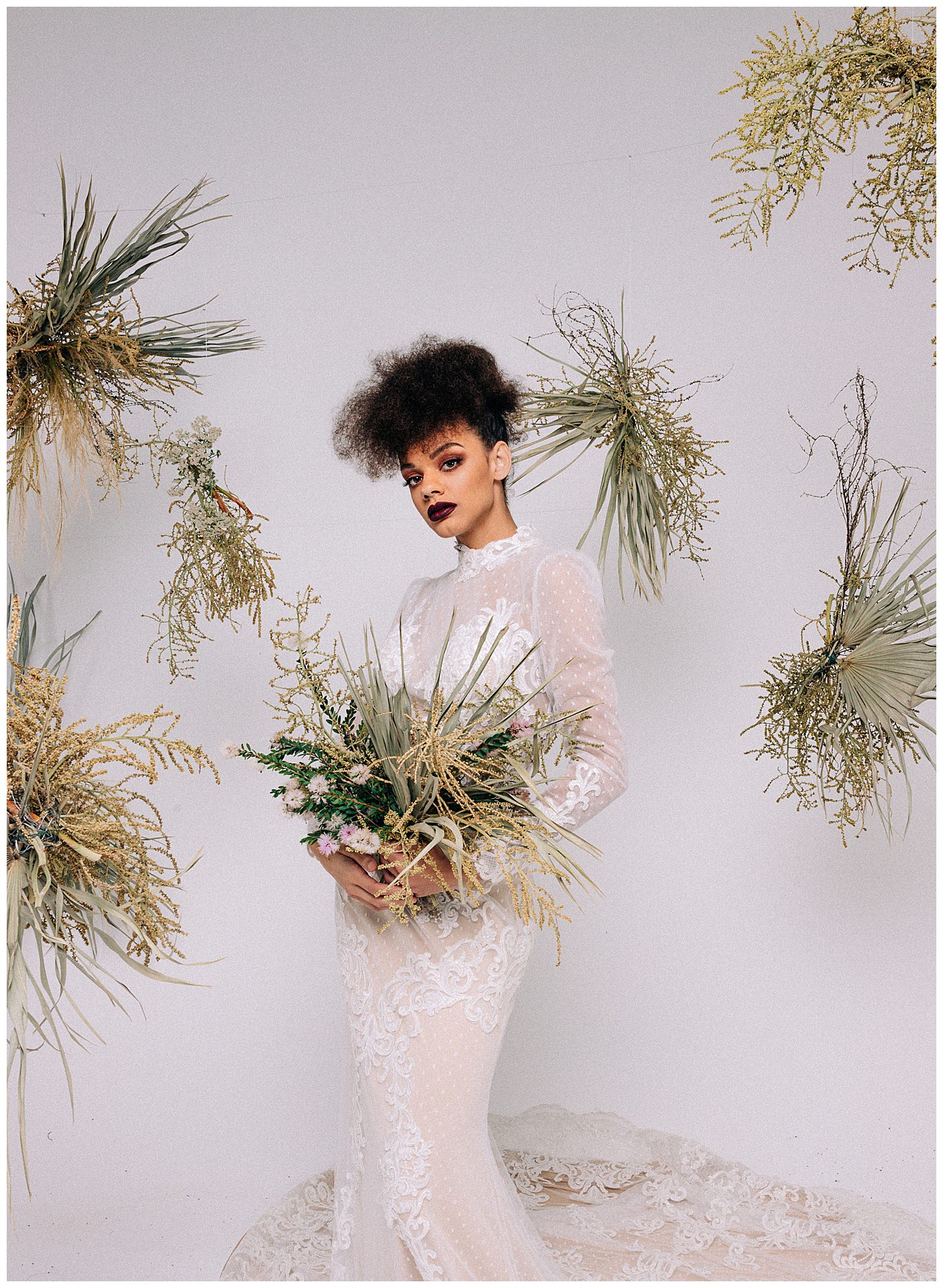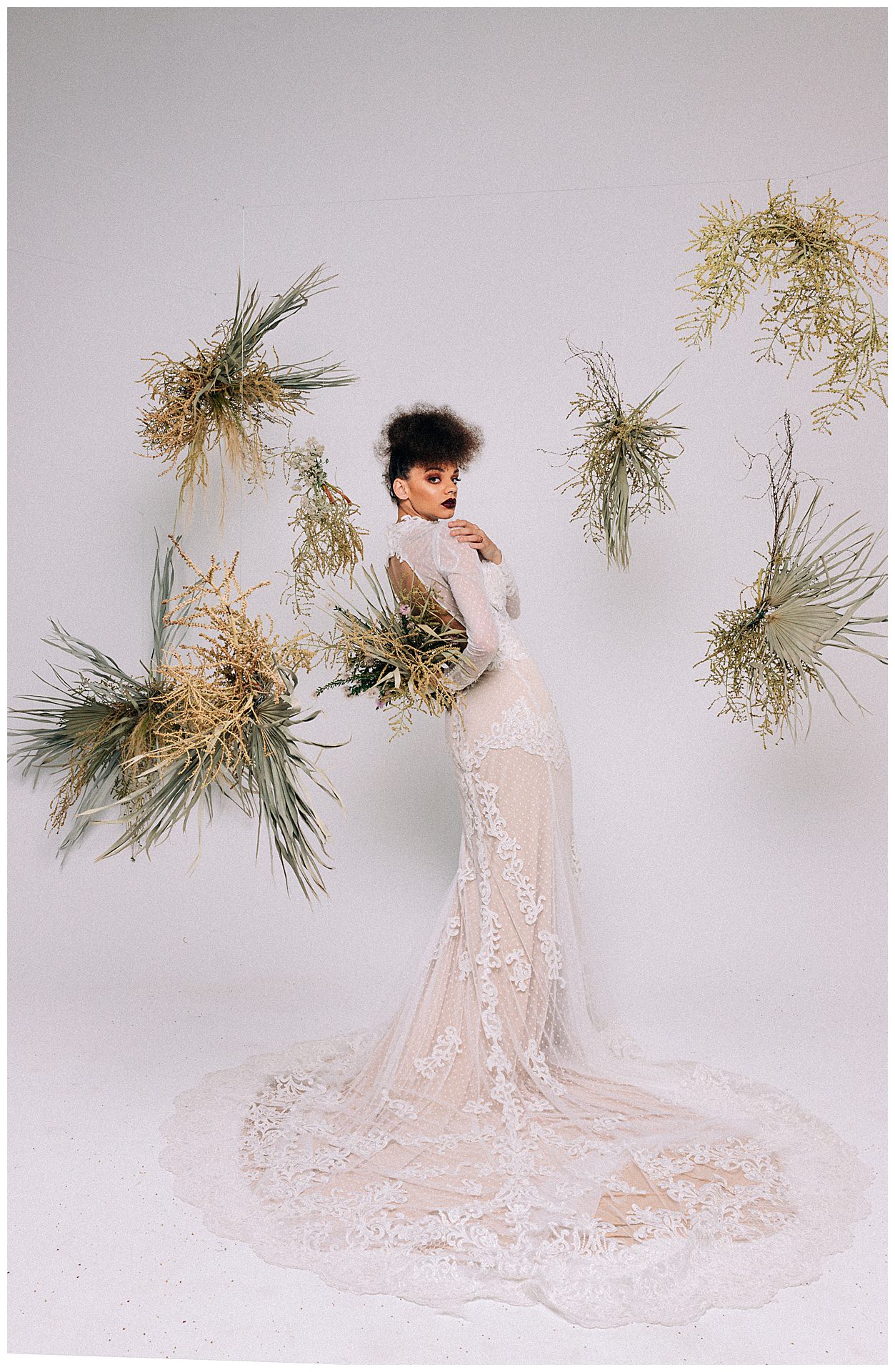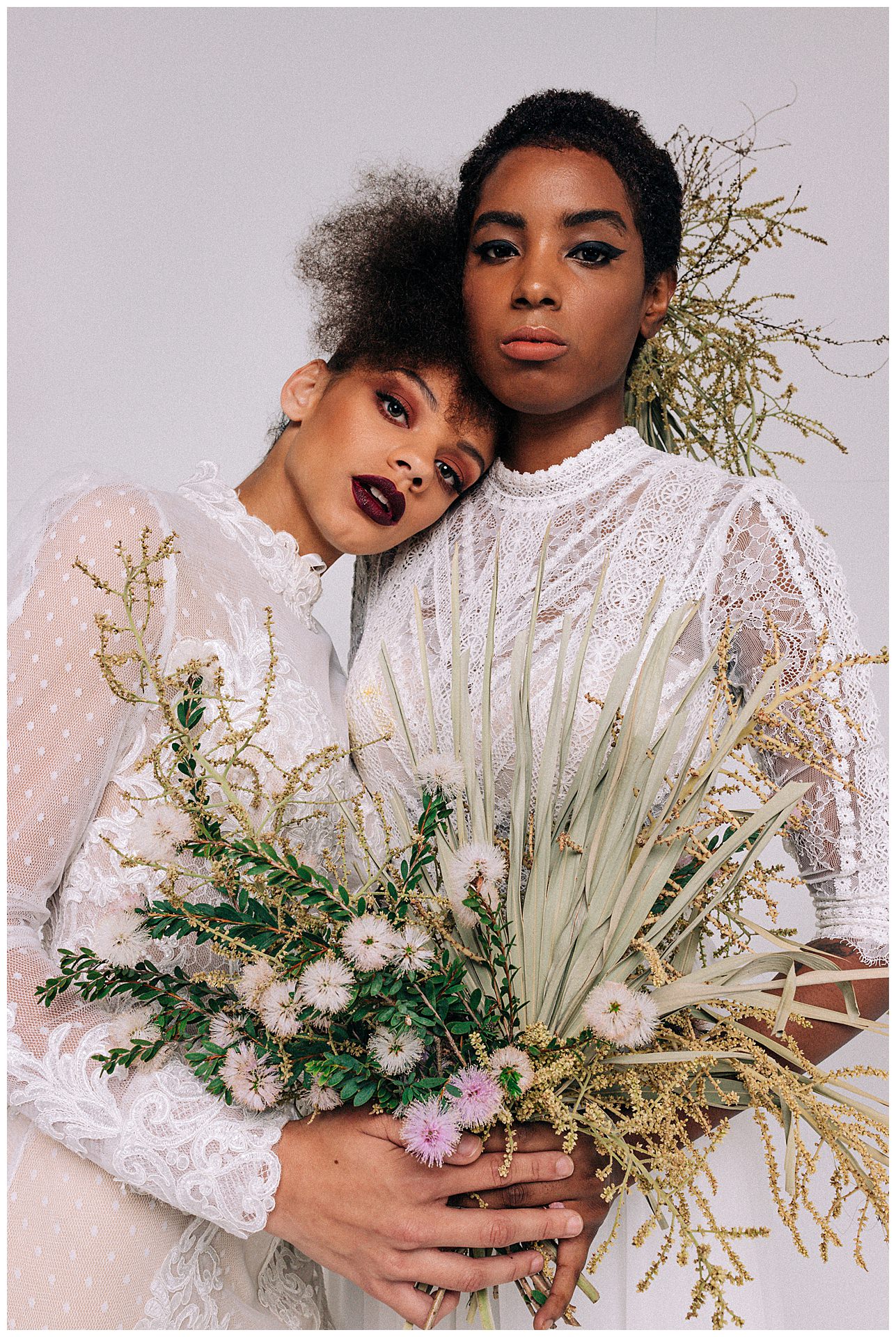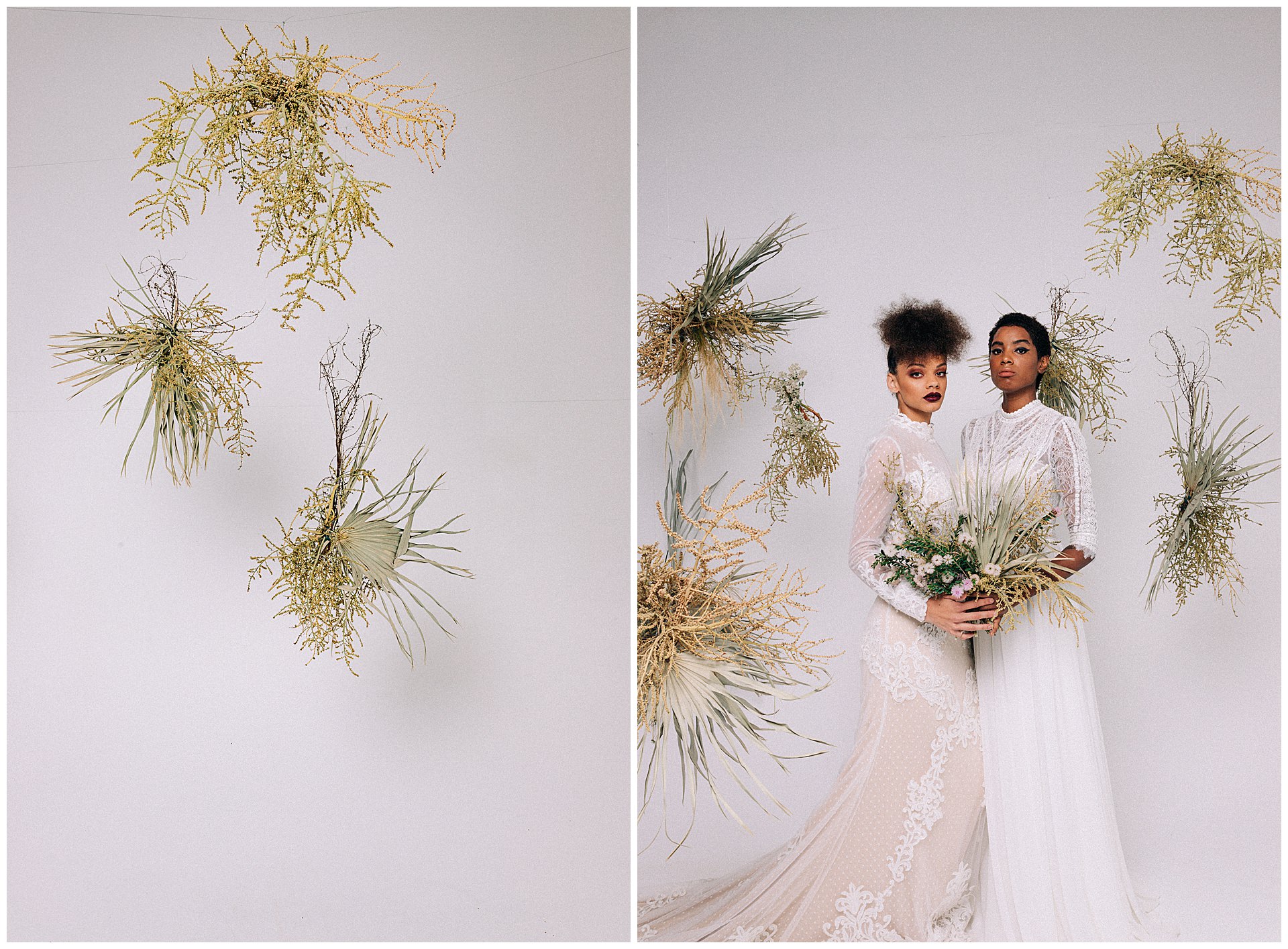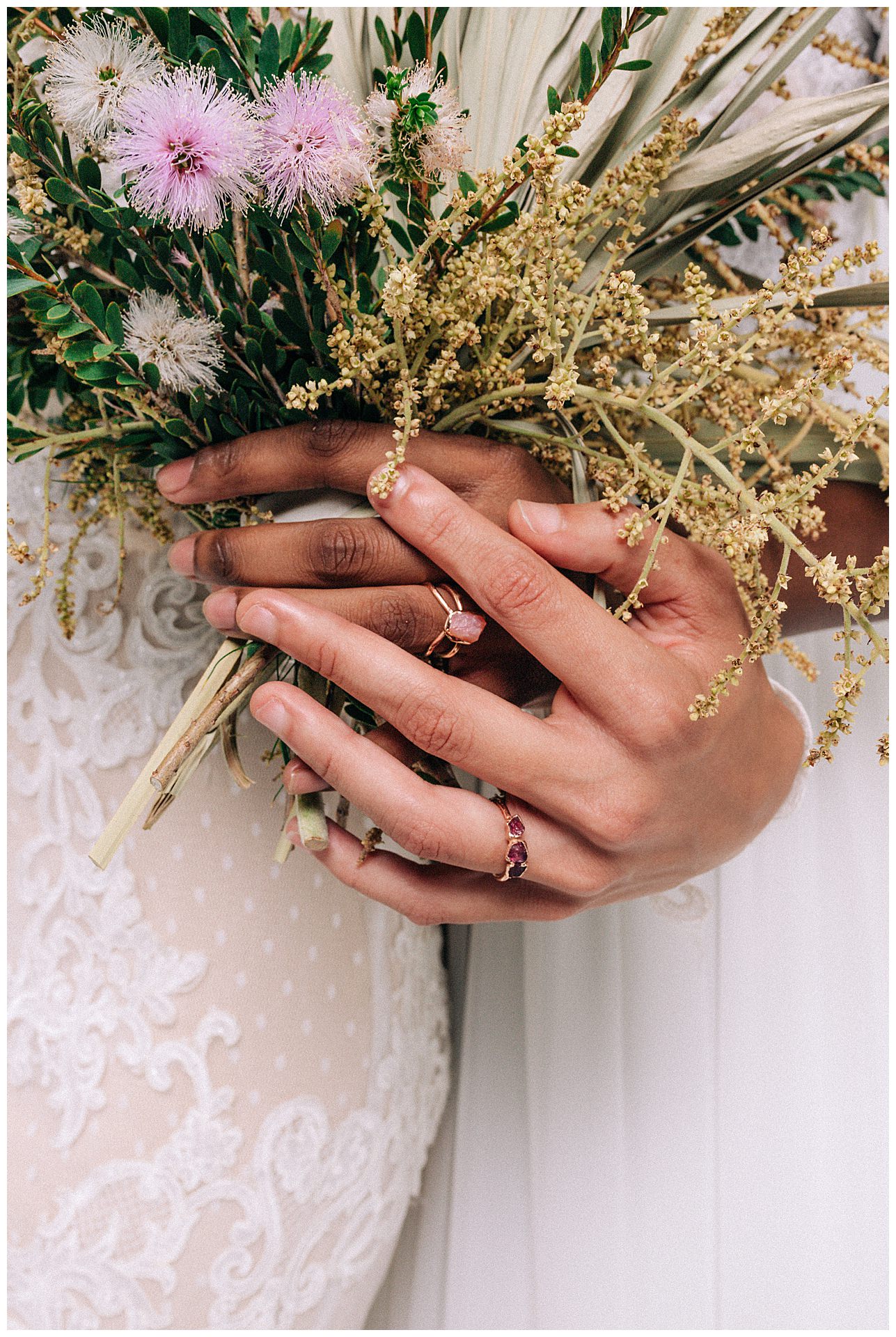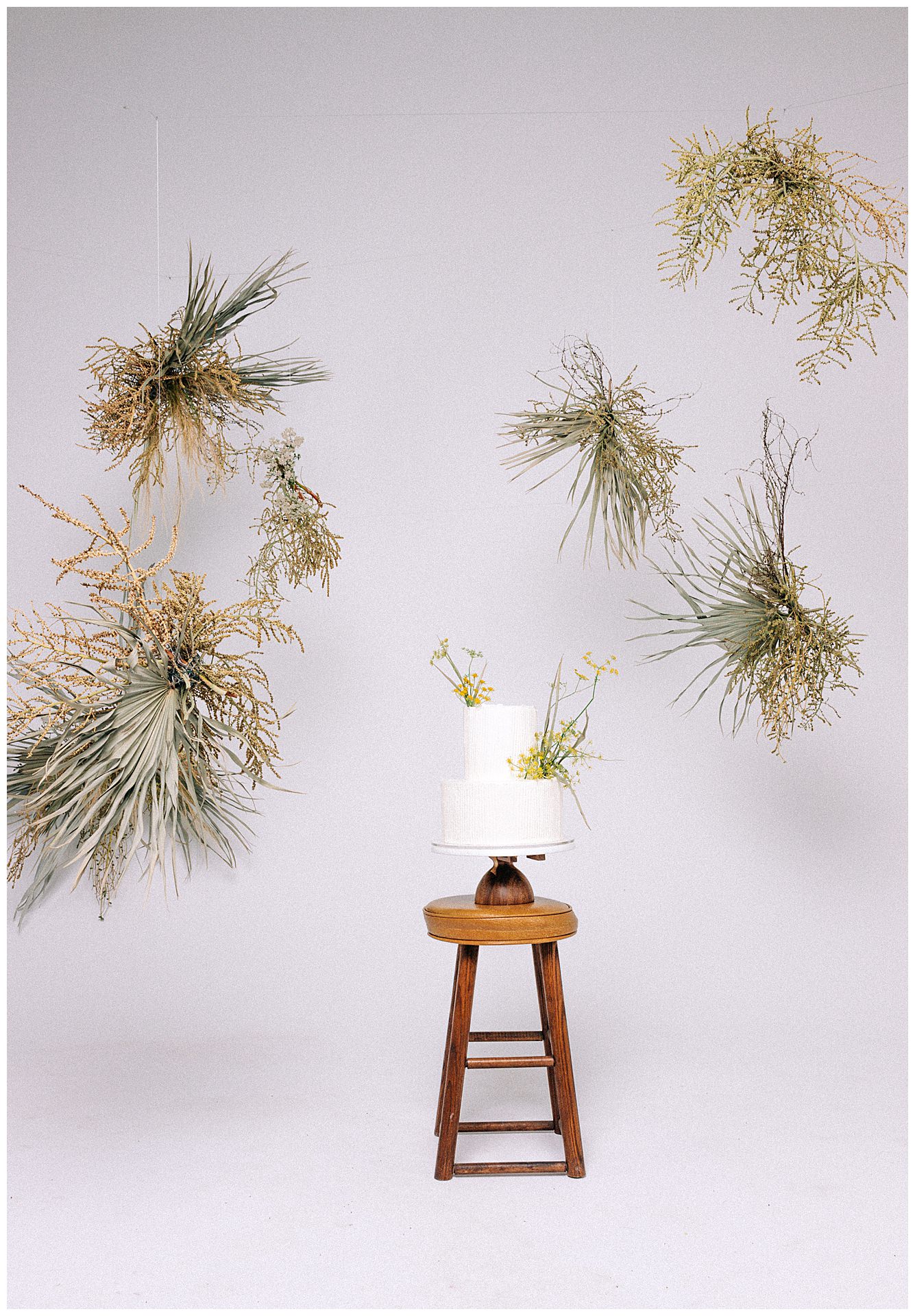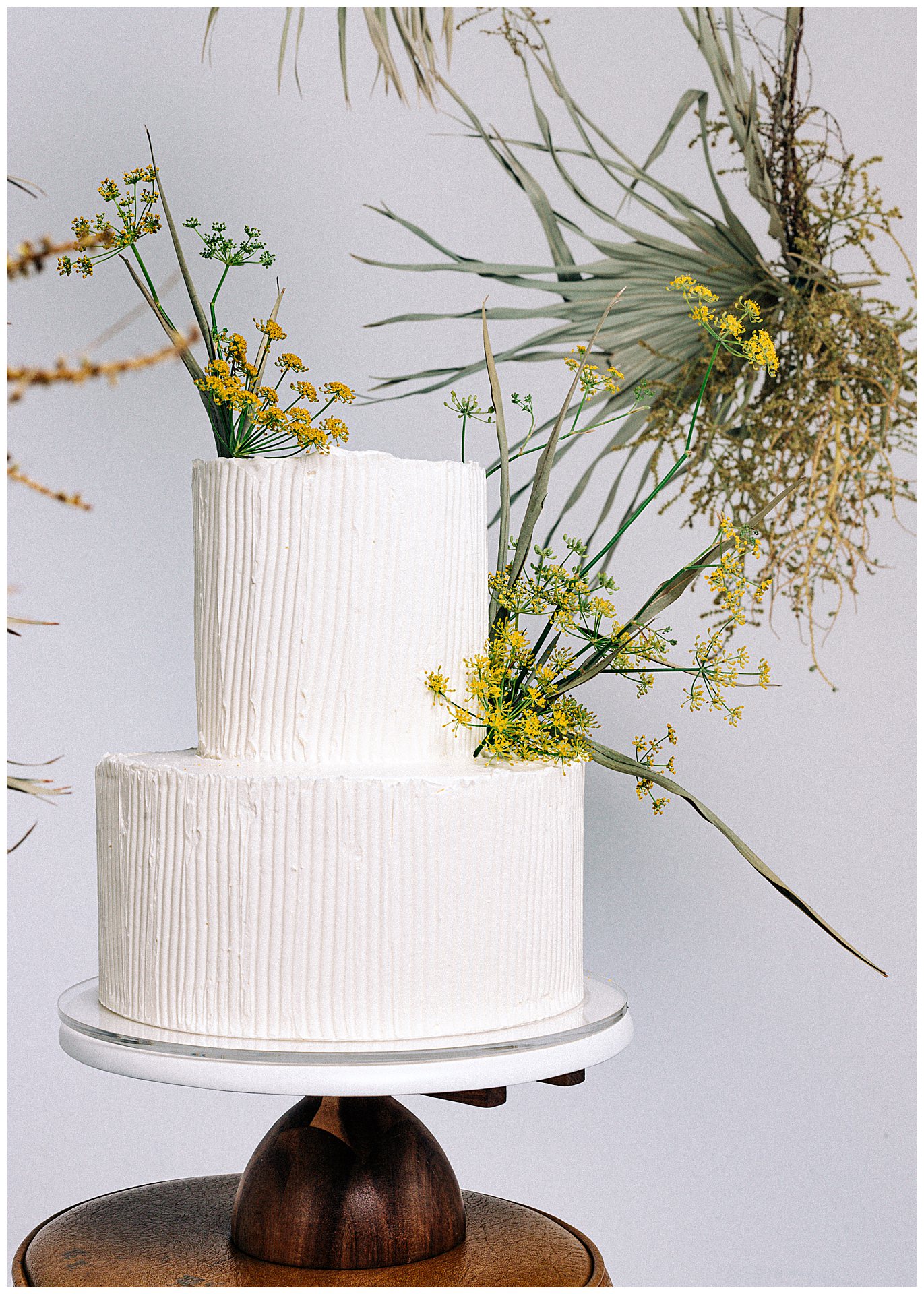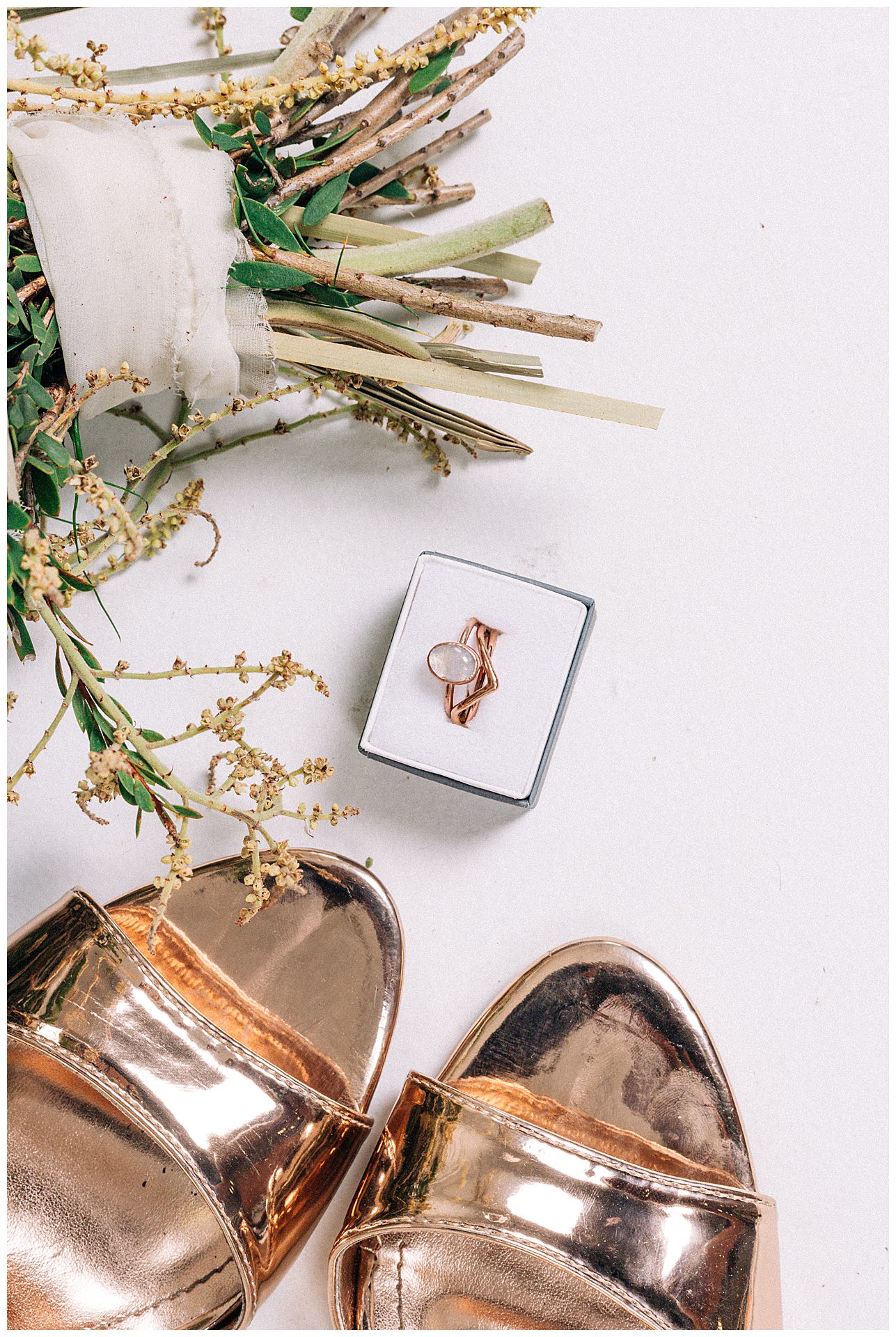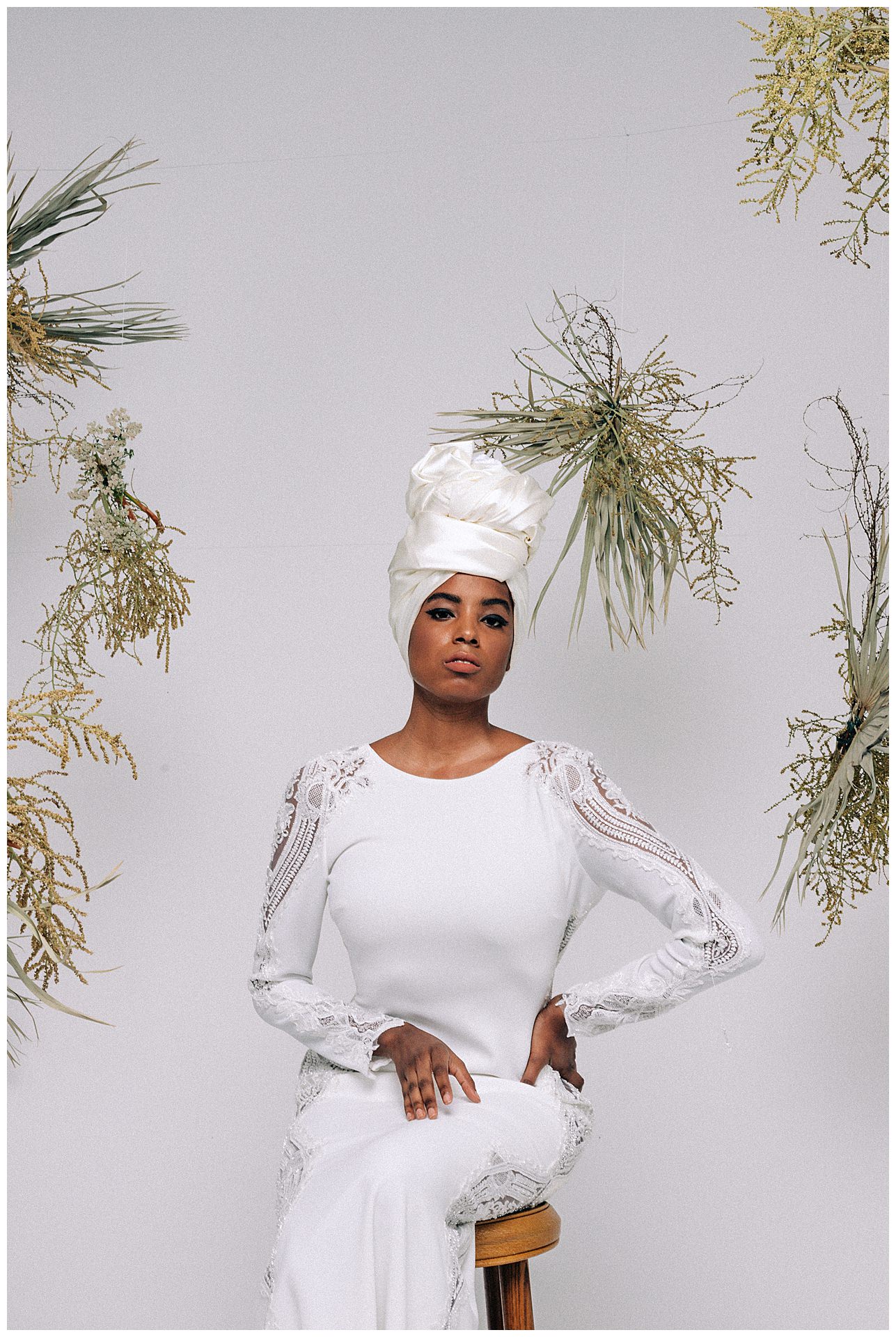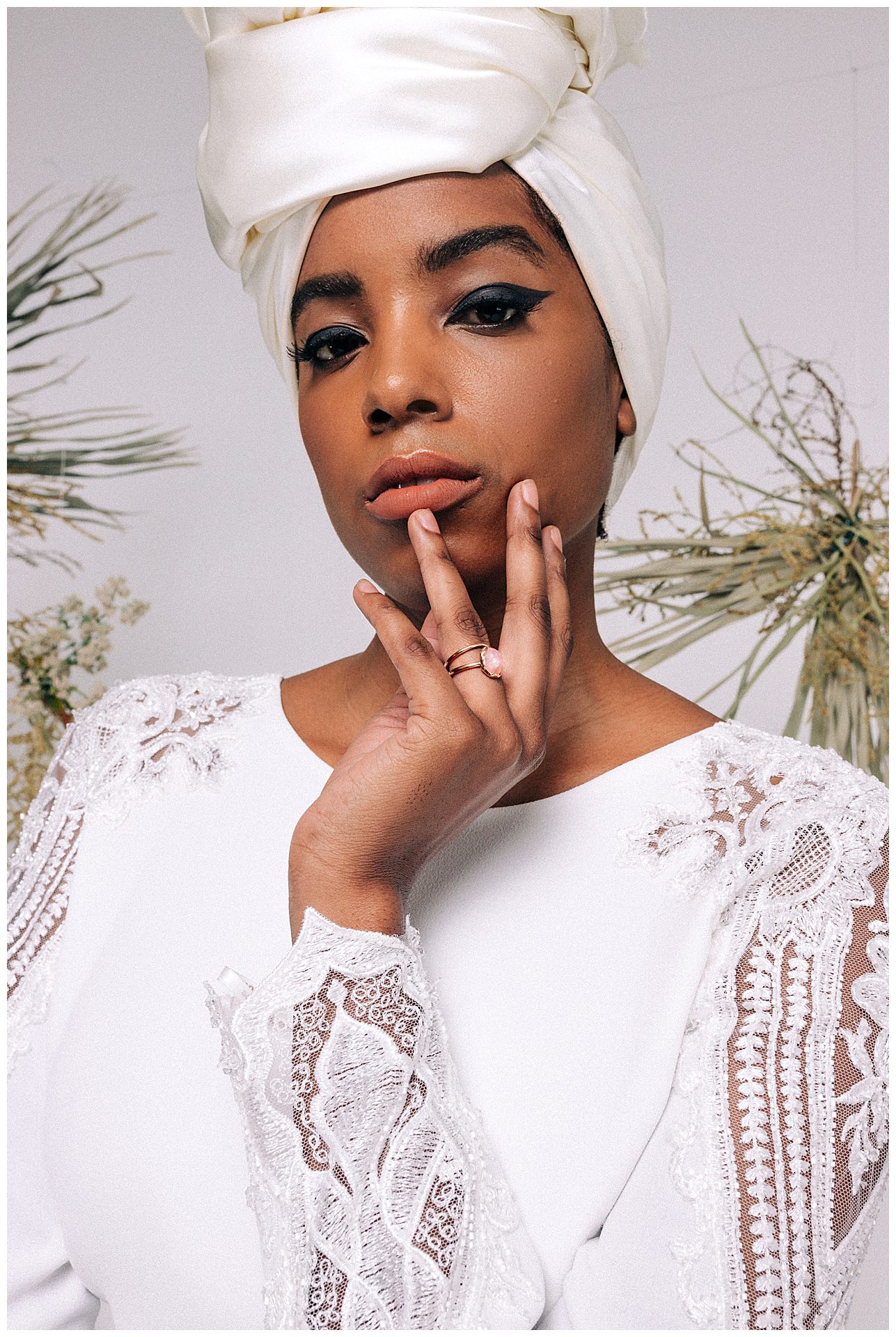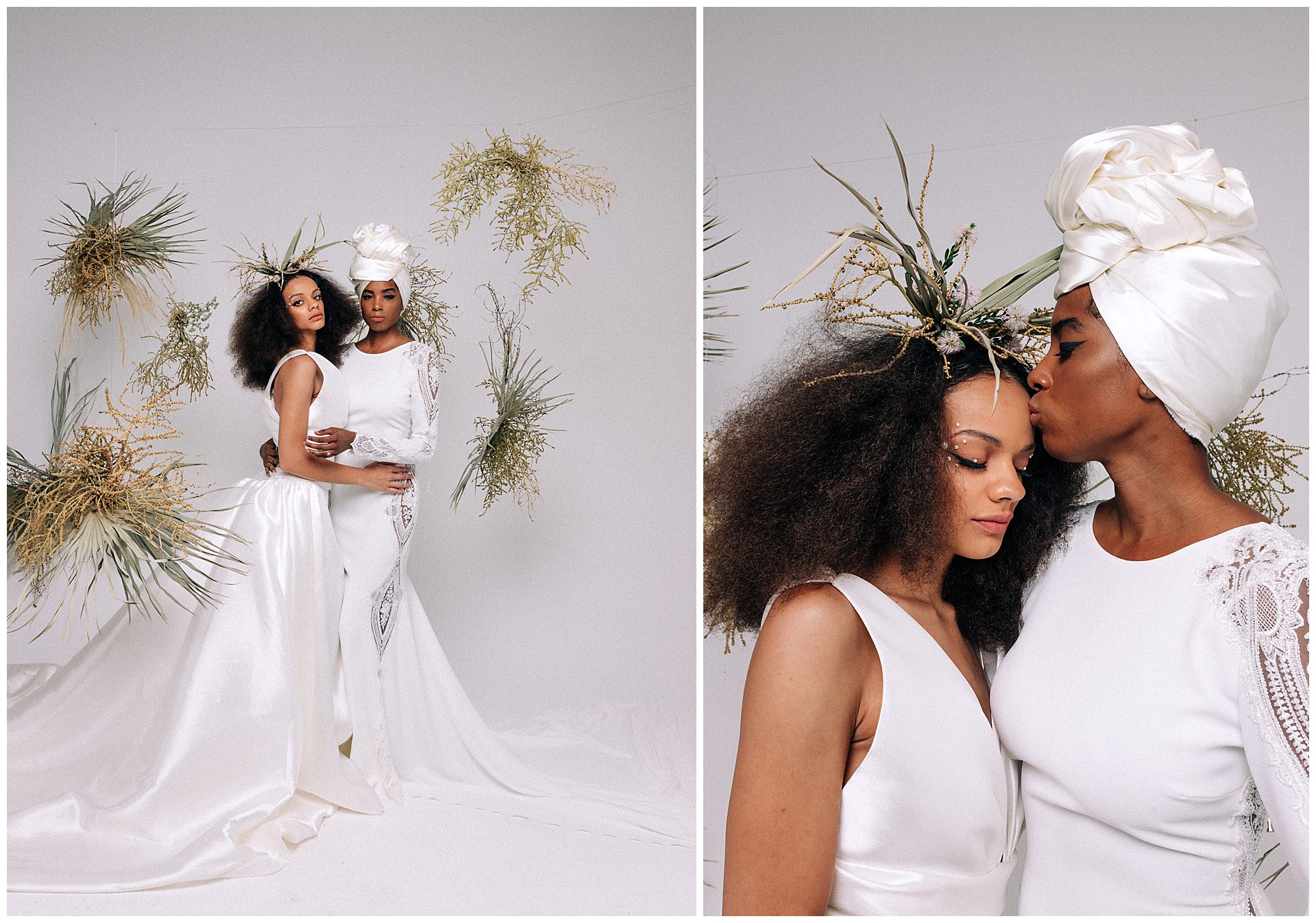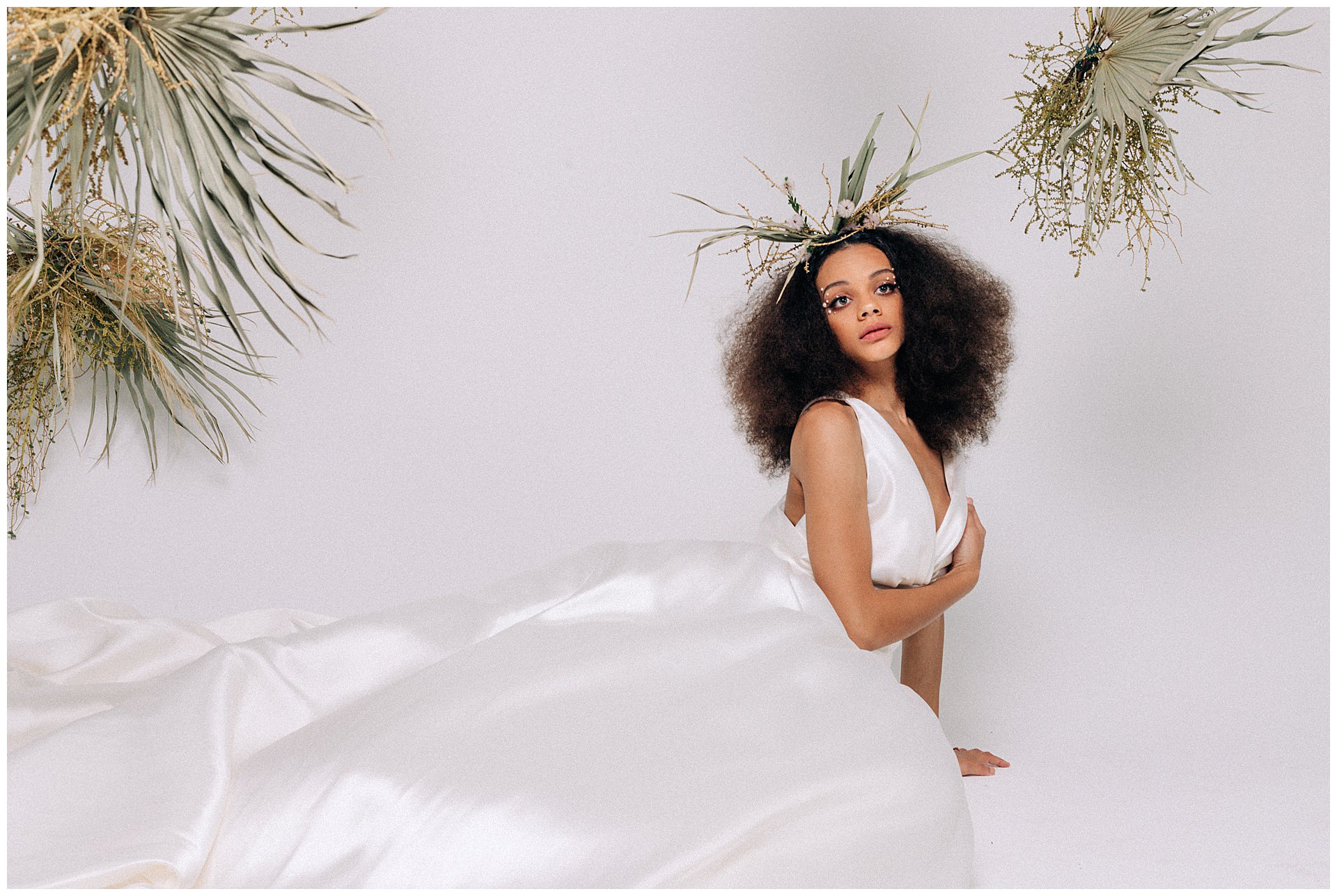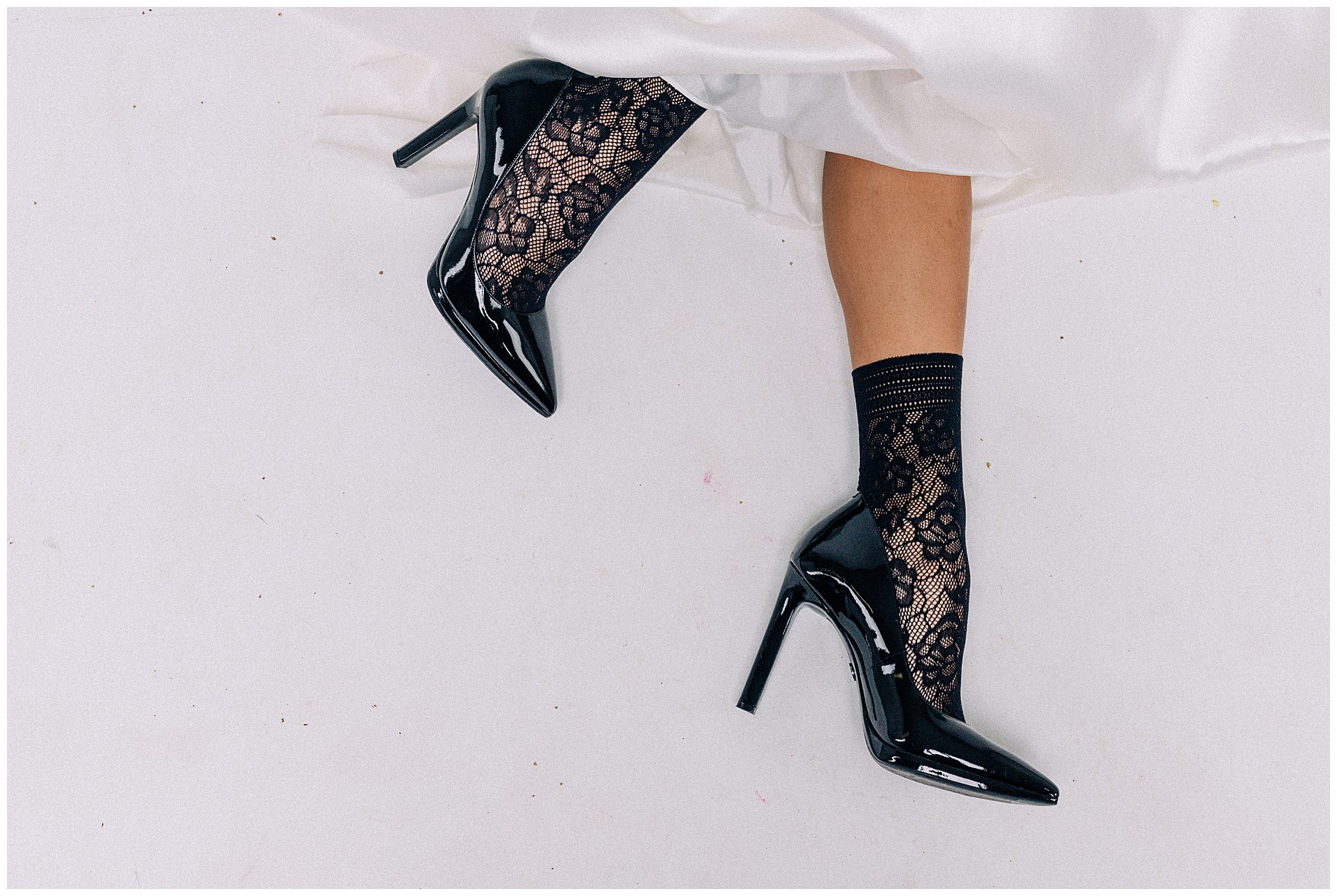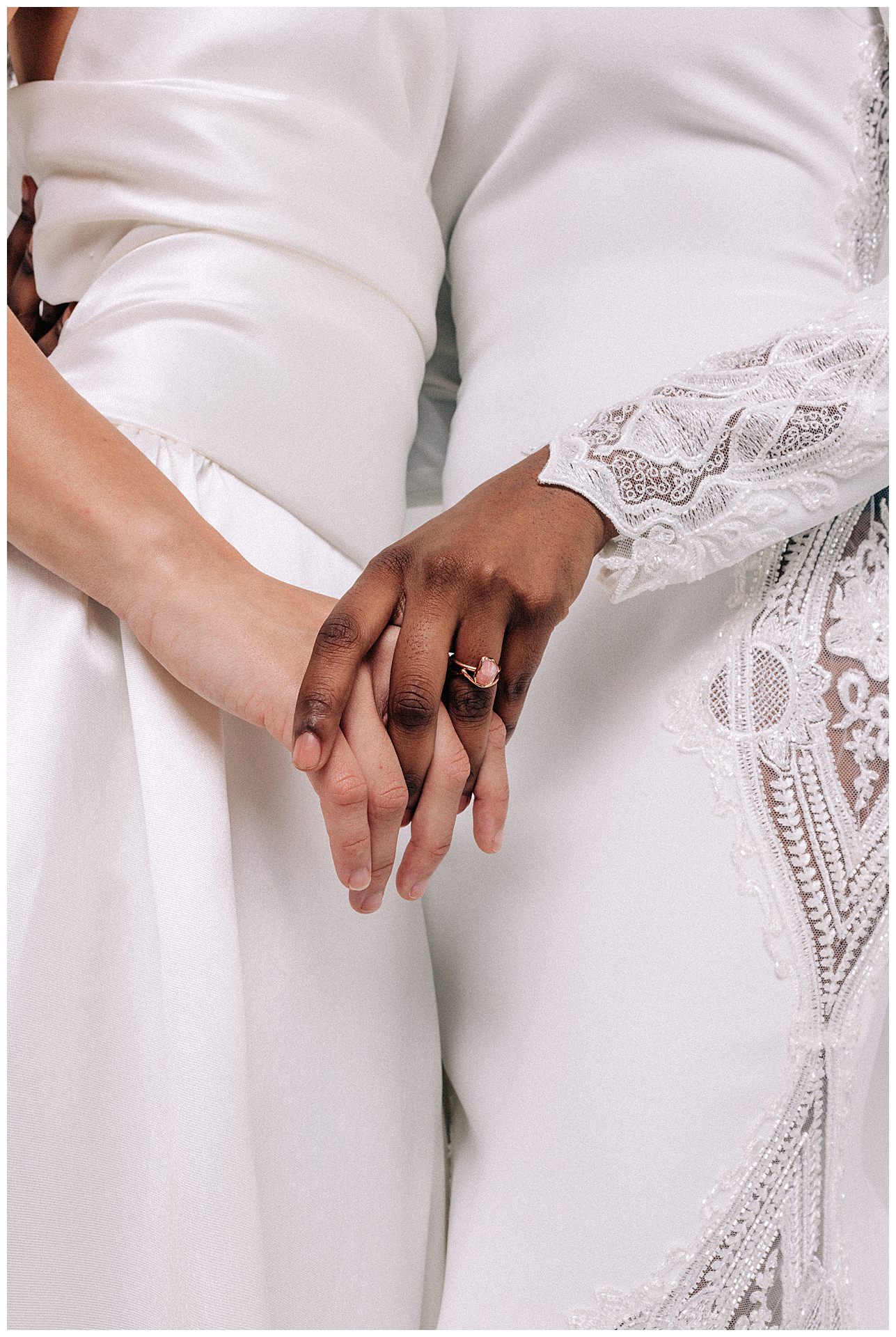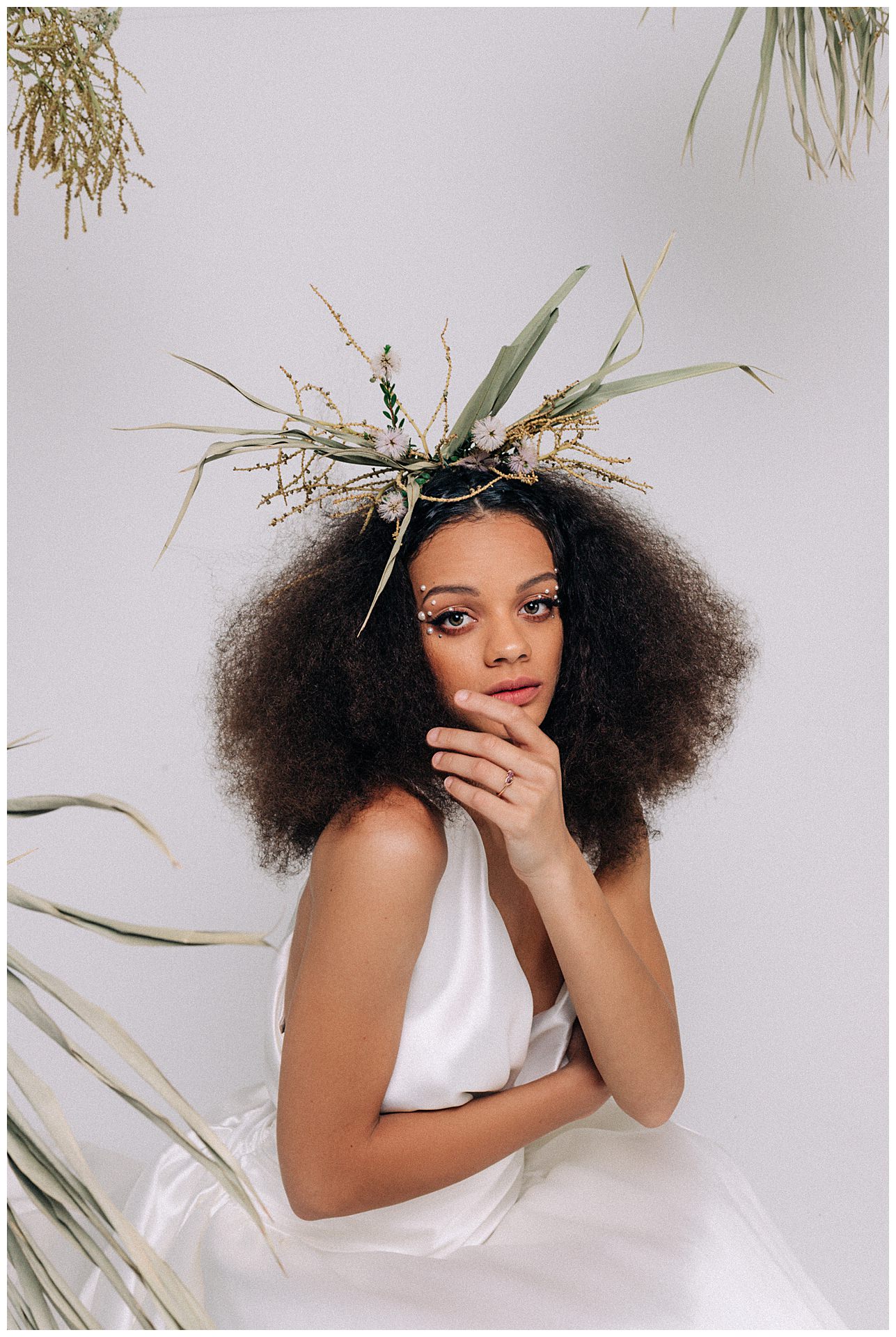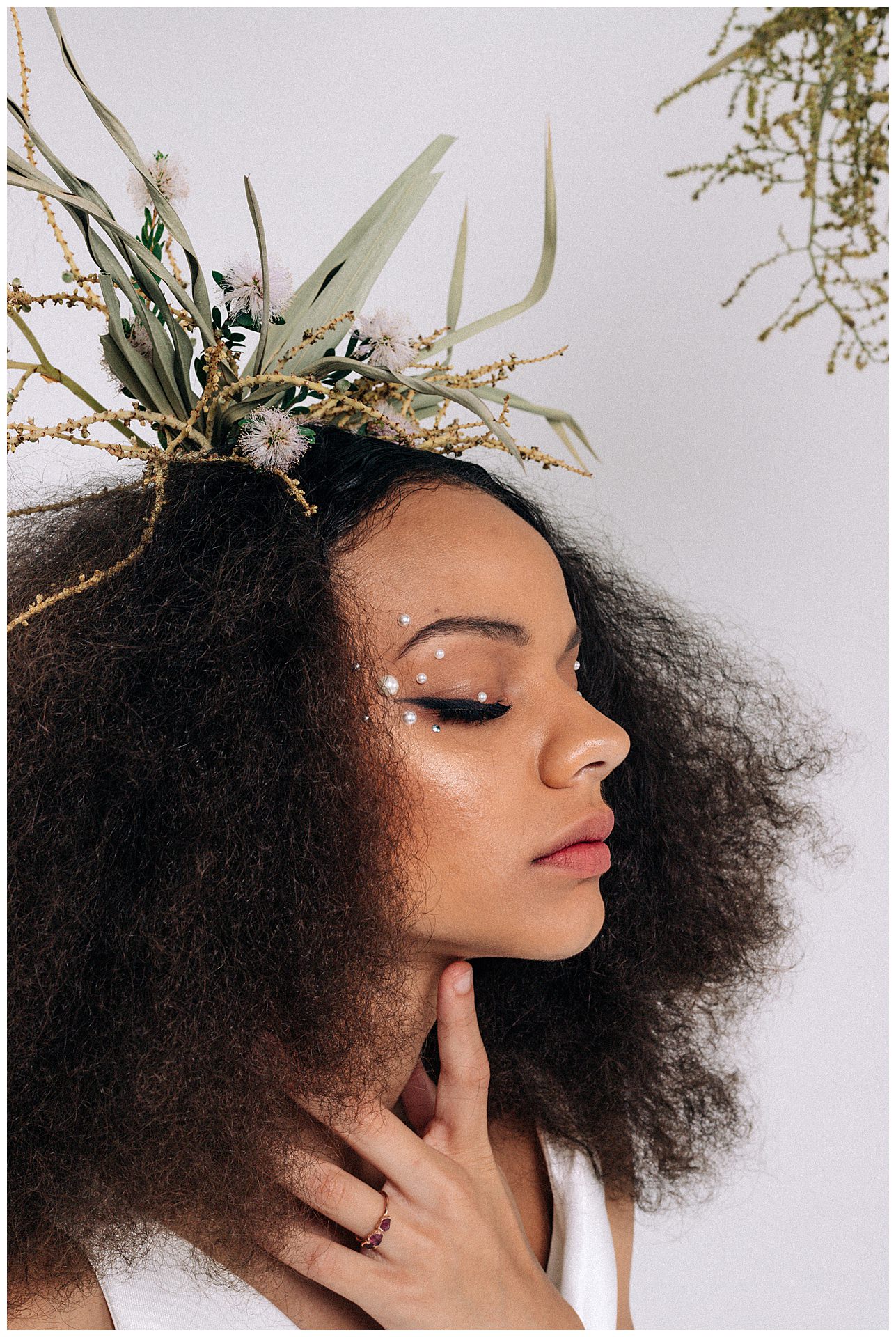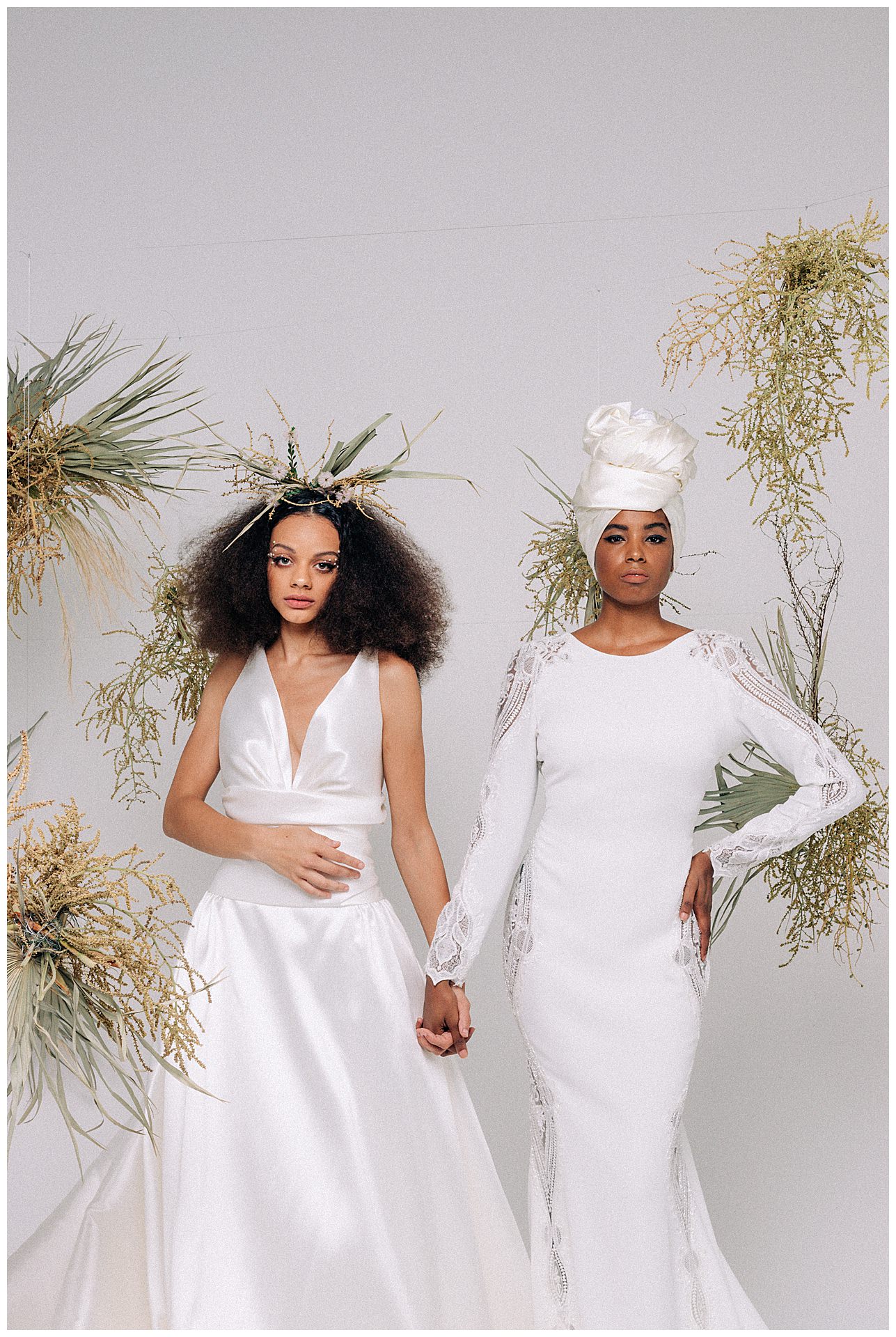 Written by Emily Rochotte