With so much uncertainty in the world, more and more couples are postponing their wedding dates due to COVID-19. With rescheduled plans and postponed celebrations, communication with wedding guests is more important than ever. Just as you sent out a Save-the-Date card for your original date, you'll want to ask your guests to save your new date once you've selected one (and no, deciding to postpone your wedding and choosing a new date do not need to happen at the same time).
For couples who got married under quarantine in your living room, it's important to let your guests know what that means – will you still be celebrating with them at a later date or have you chosen to forgo any wedding or celebration? Communication is key.
As more and more couples choose new dates, the selection of Change-the-Date cards is expanding to meet the needs of every couple, no matter what style or design you're going for. We've rounded up a few of our favorites to match your wedding themes and color palettes to help as you select how you want to spread the word to your friends and family.
Colorful
There's no rule saying your change the date cards need to match your color scheme or look even remotely similar to your previous save the date and invitation, but know that there is a whole rainbow's worth of change waiting for you to choose.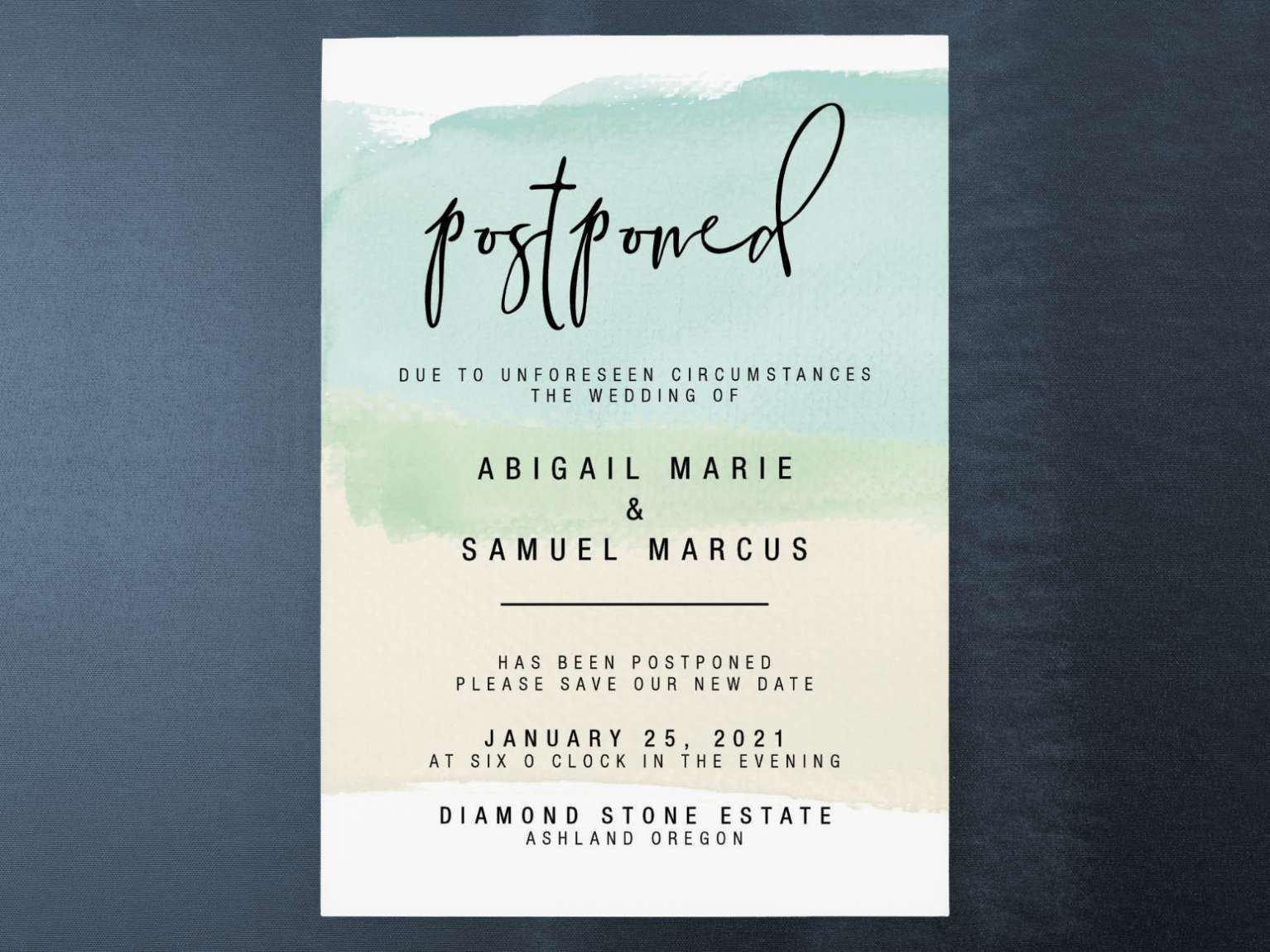 via Magnetstreet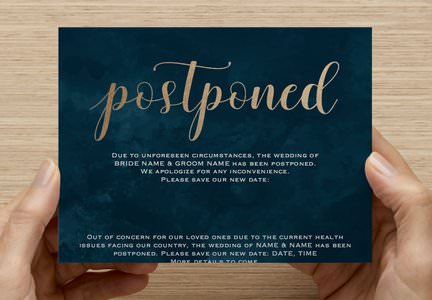 via Vistaprint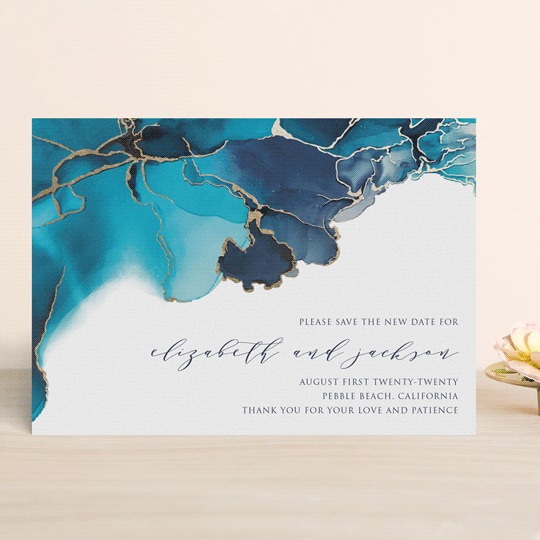 via Minted
Black and white
Send a black-and-white card for a black-and-white message — we're changing the date, plain and simple.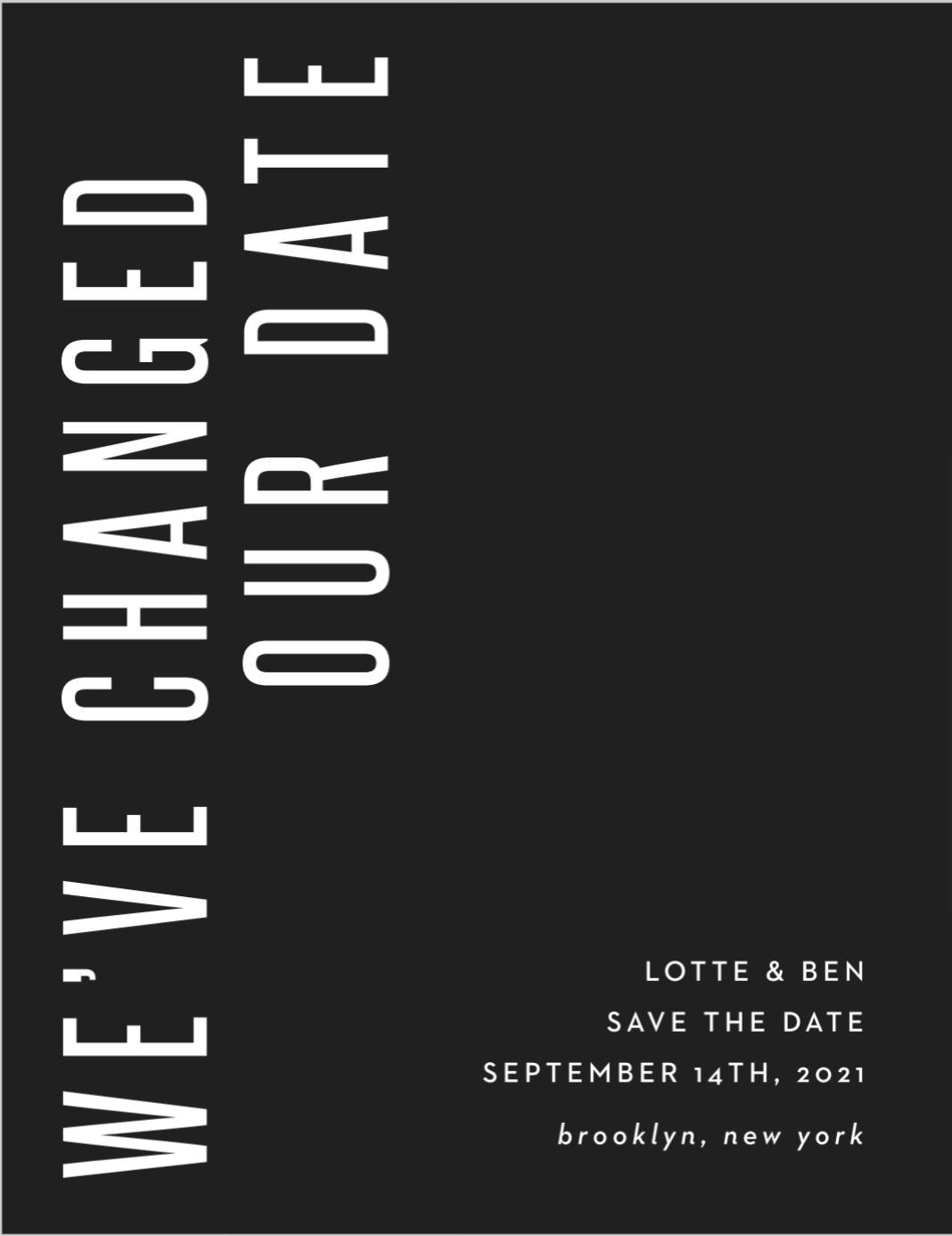 via Basic Invite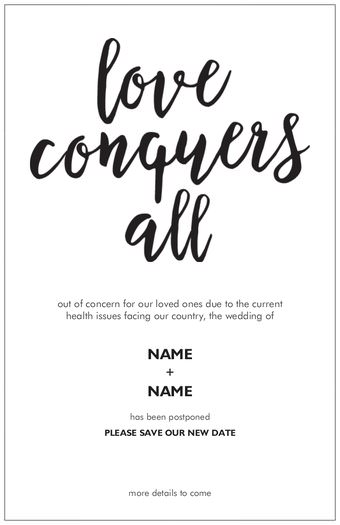 via Vistaprint
If you want to skip printing, opt for a digital change-the-date that you can email, text and post on social media.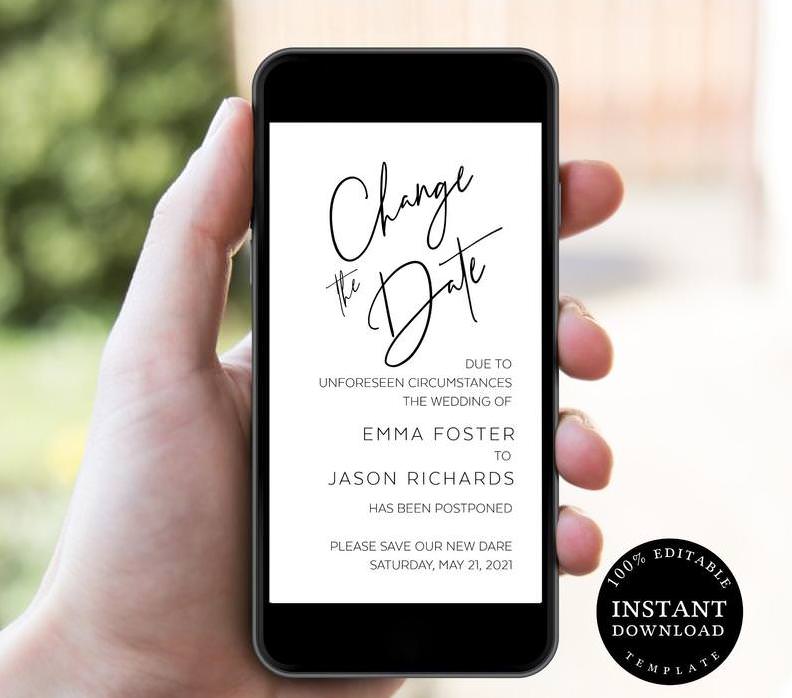 via Etsy
Photo cards
As if you even needed an excuse to share another adorable couple photo or show off more of your engagement session, go for a photo change-the-date card and begin the challenge of choosing just one photo (we won't tell if you decide to do a collage of photos instead).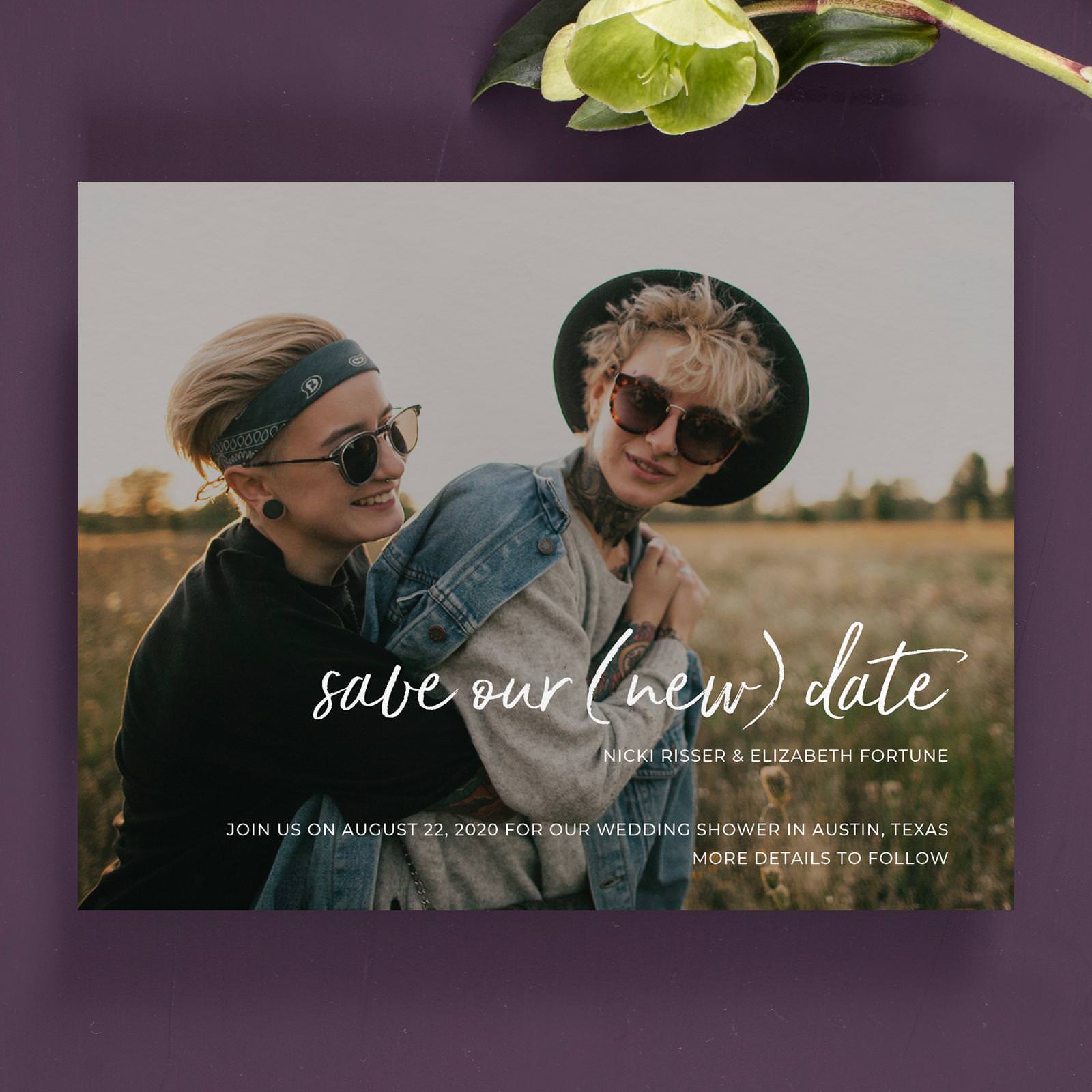 via Zola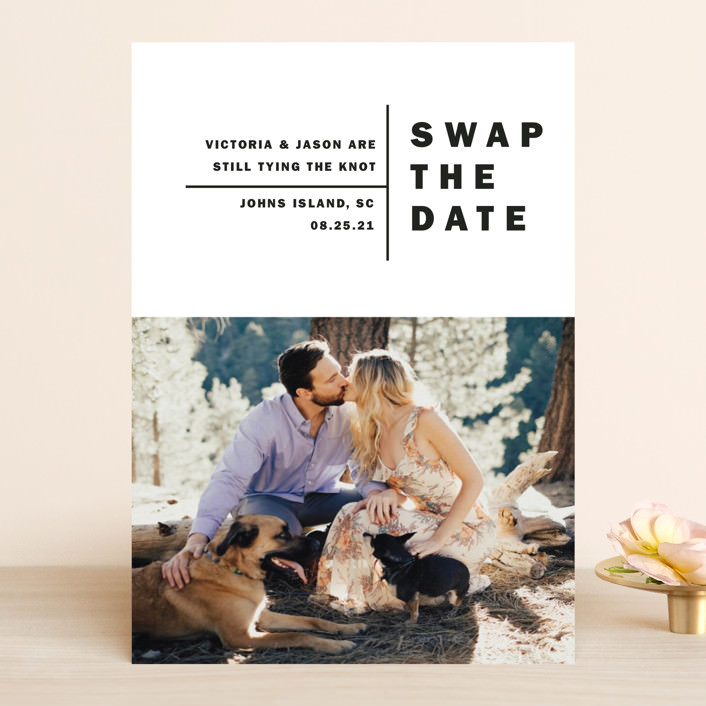 via Minted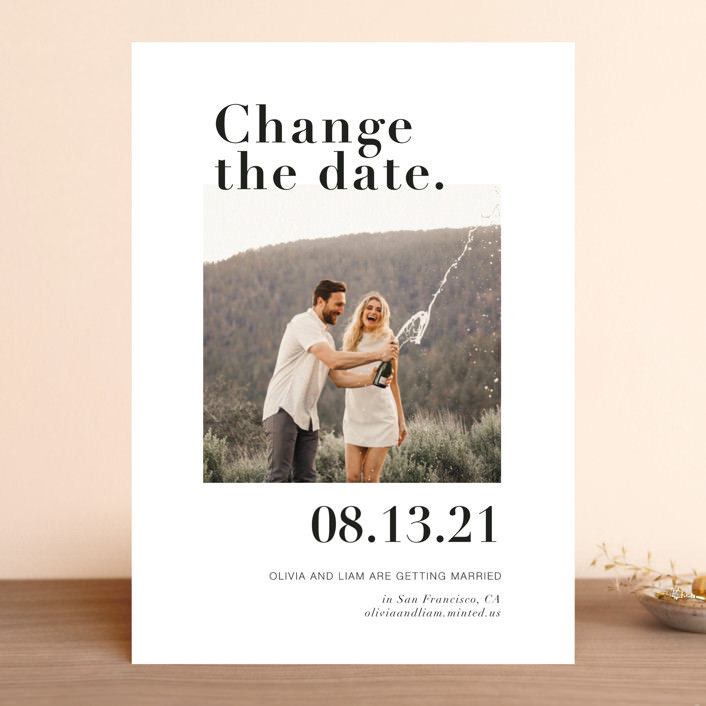 via Minted
Boho
Having a bohemian wedding? Get your guests in a boho state of mind with these change-the-date cards that give a taste of what vibe you're setting for your big day.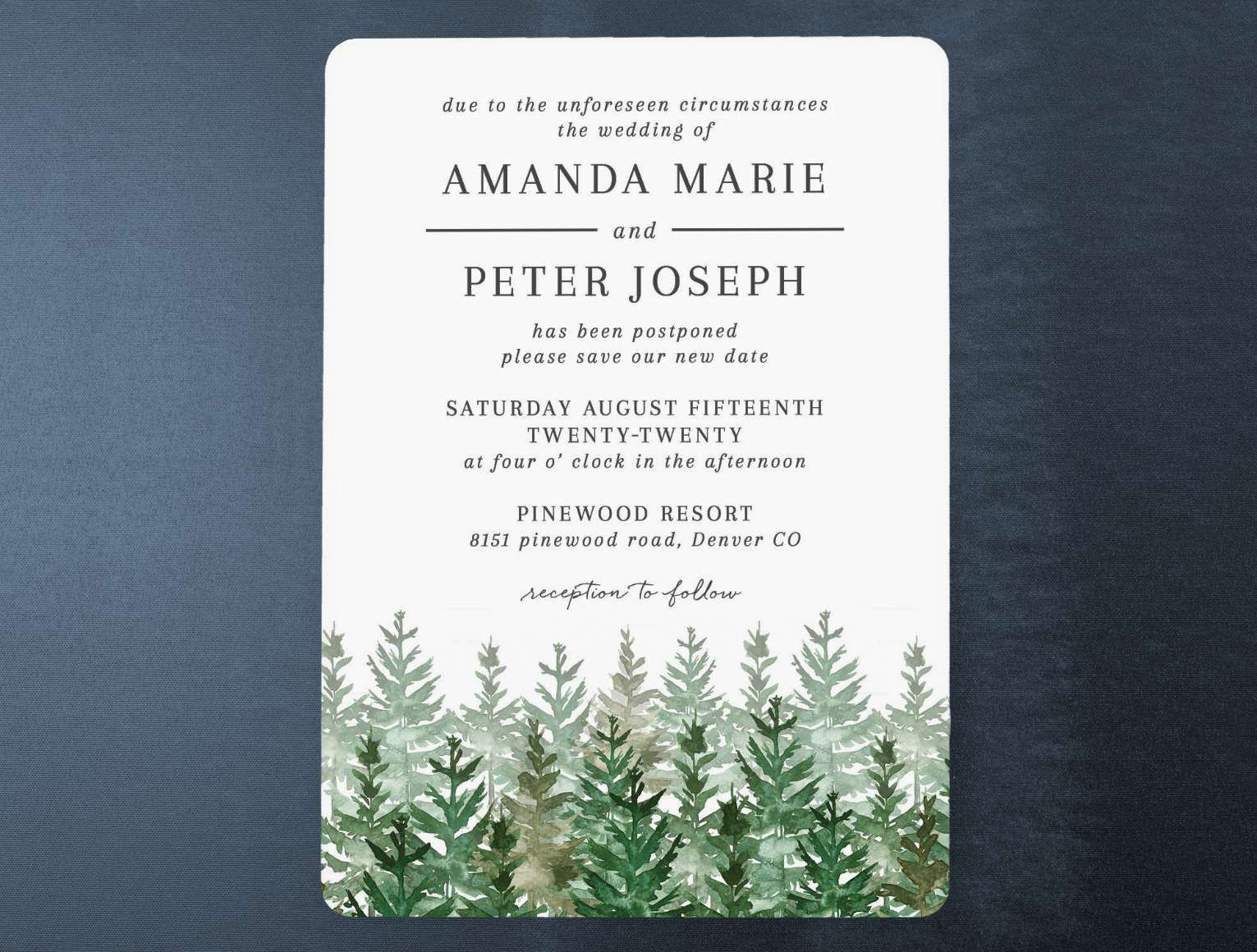 via Magnetstreet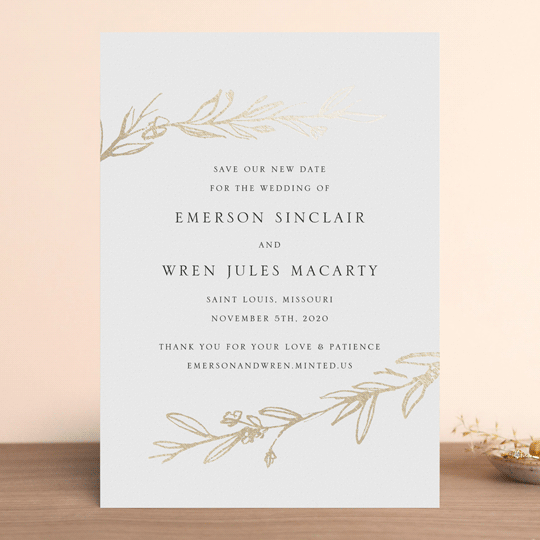 via Minted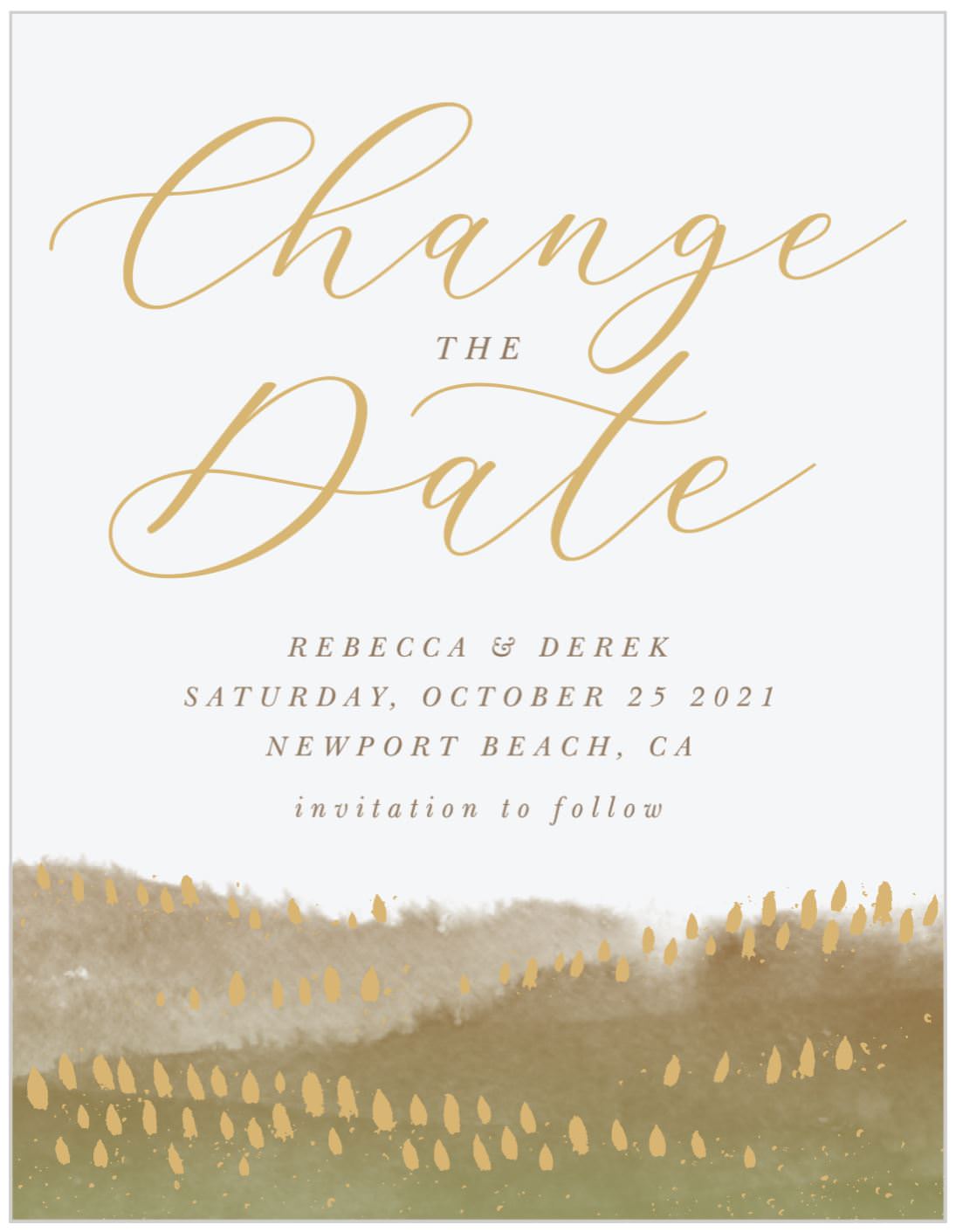 via Basic Invite
Floral/Botanical
Brighten your guests' day with a two-dimensional bouquet in the form of a floral-inspired change-the-date card.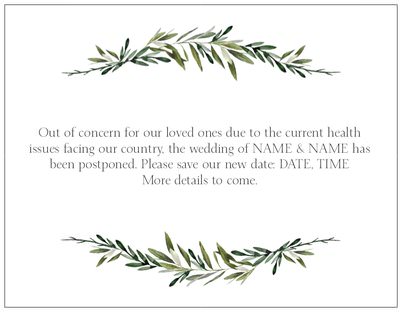 via Vistaprint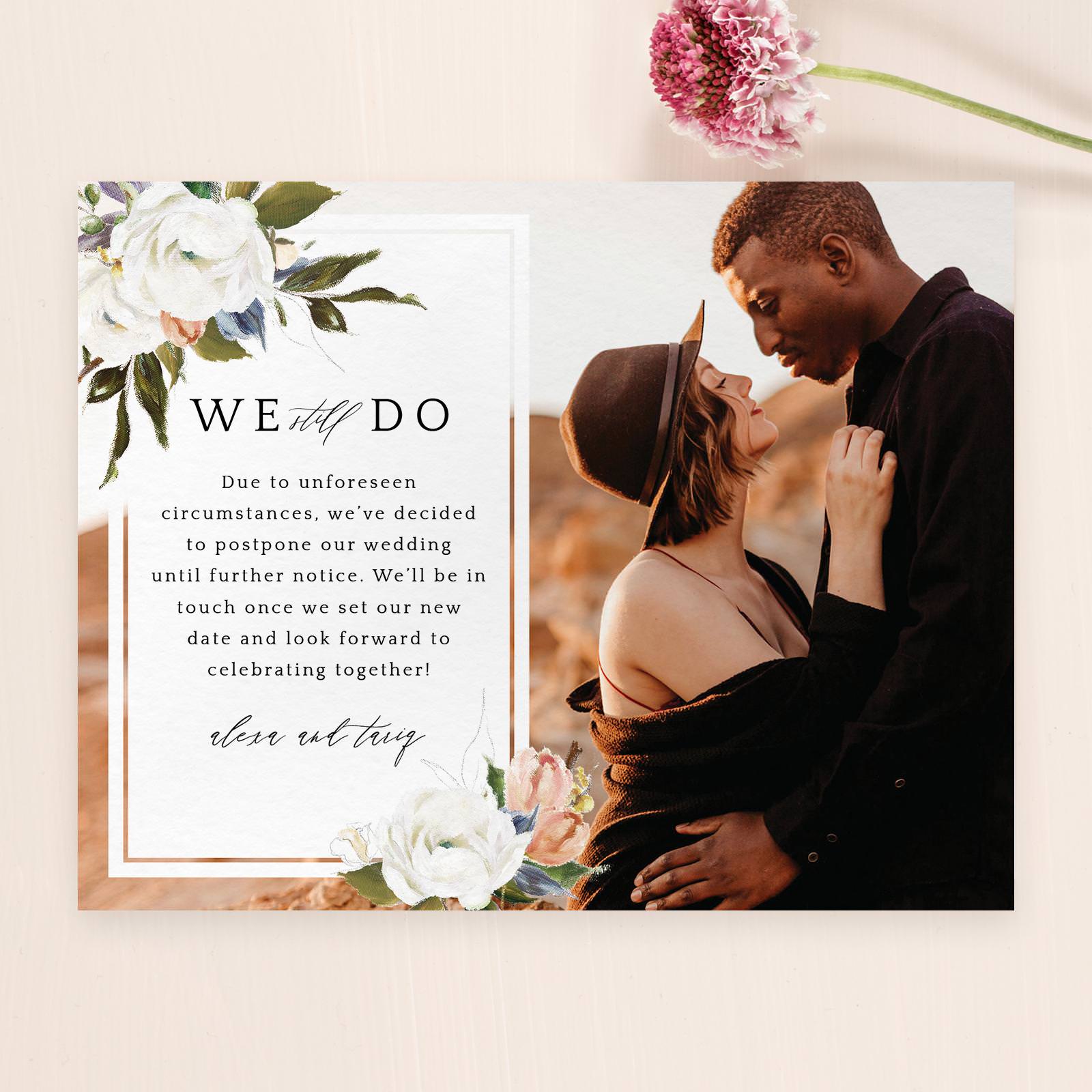 via Zola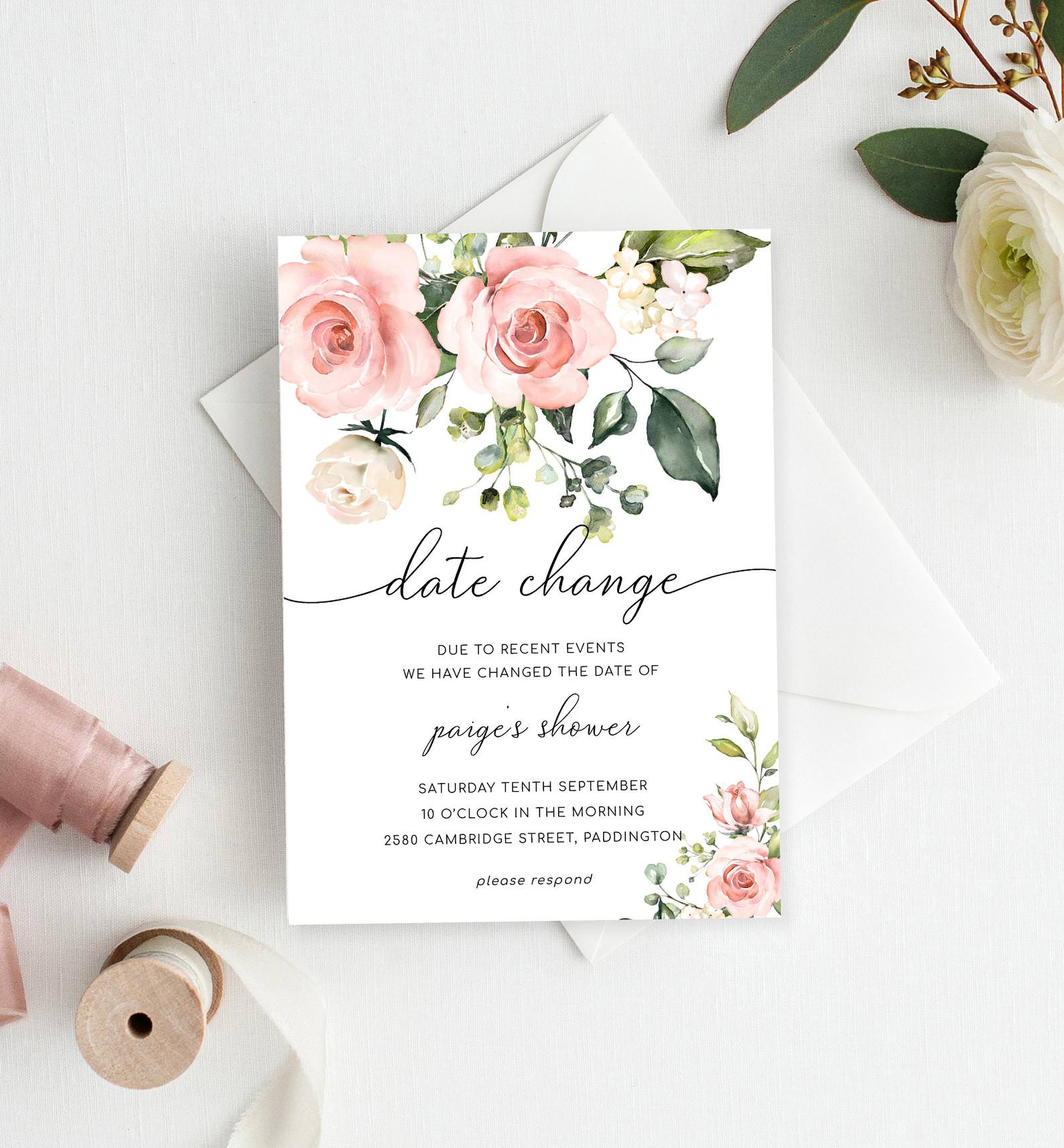 via Etsy
Rustic
Perfect for backyard weddings, farmhouse-inspired themes and DIY weddings, rustic change-the-date cards are simple, yet stunning.
via Etsy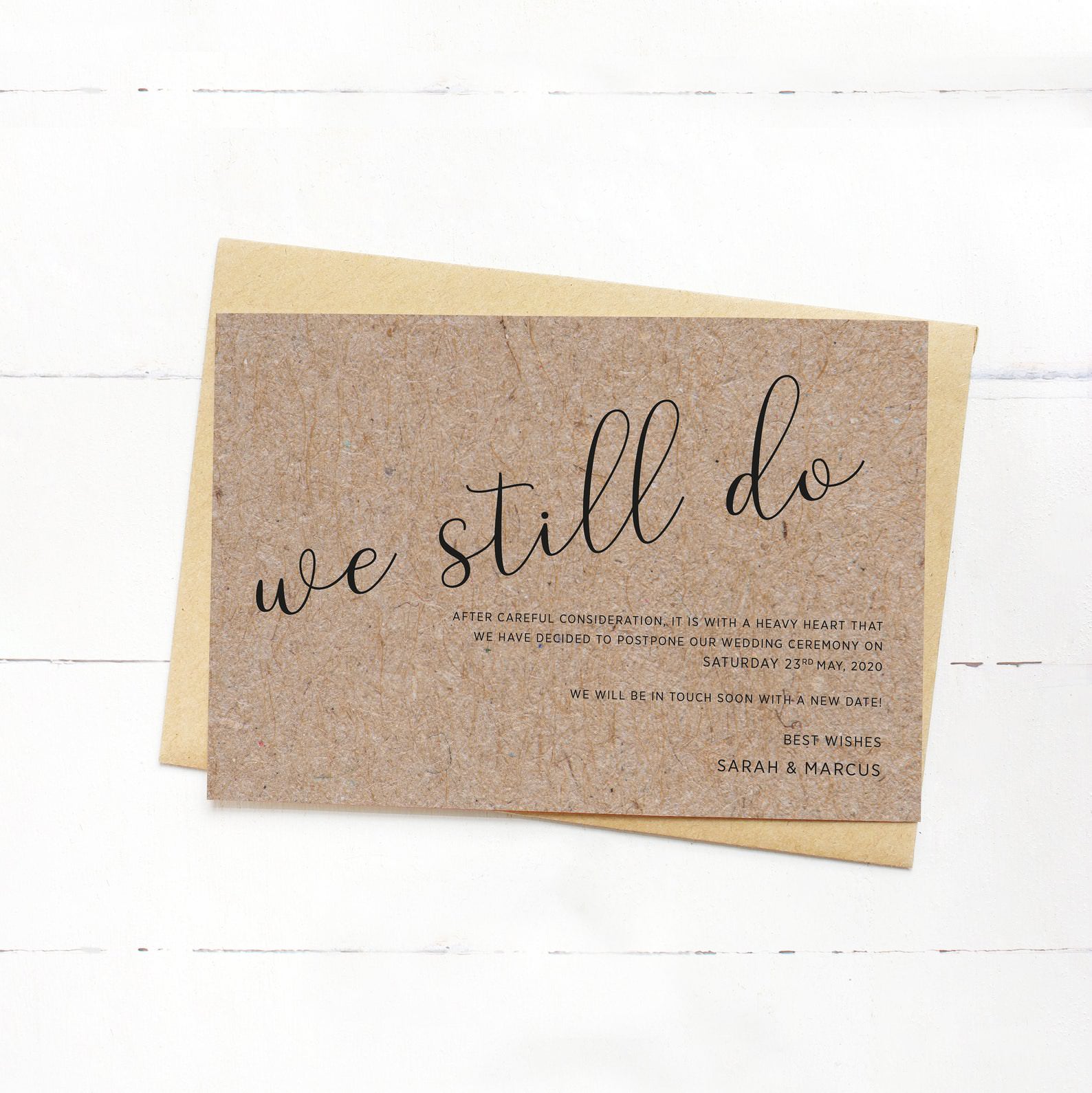 via Etsy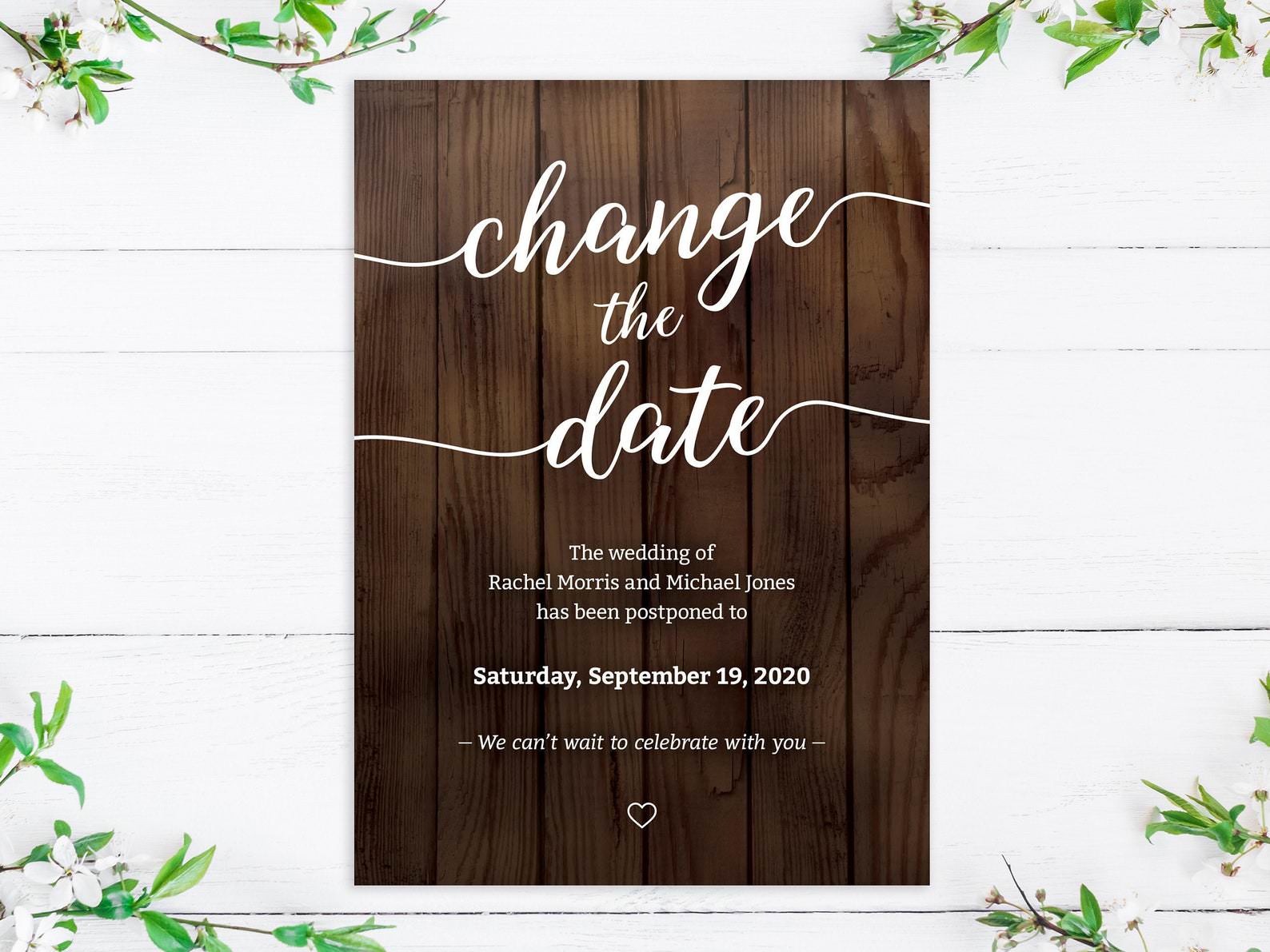 via Etsy
Humor
It's a difficult time for everyone amid COVID-19. Send a bit of humor with these pun-derful change-the-dates.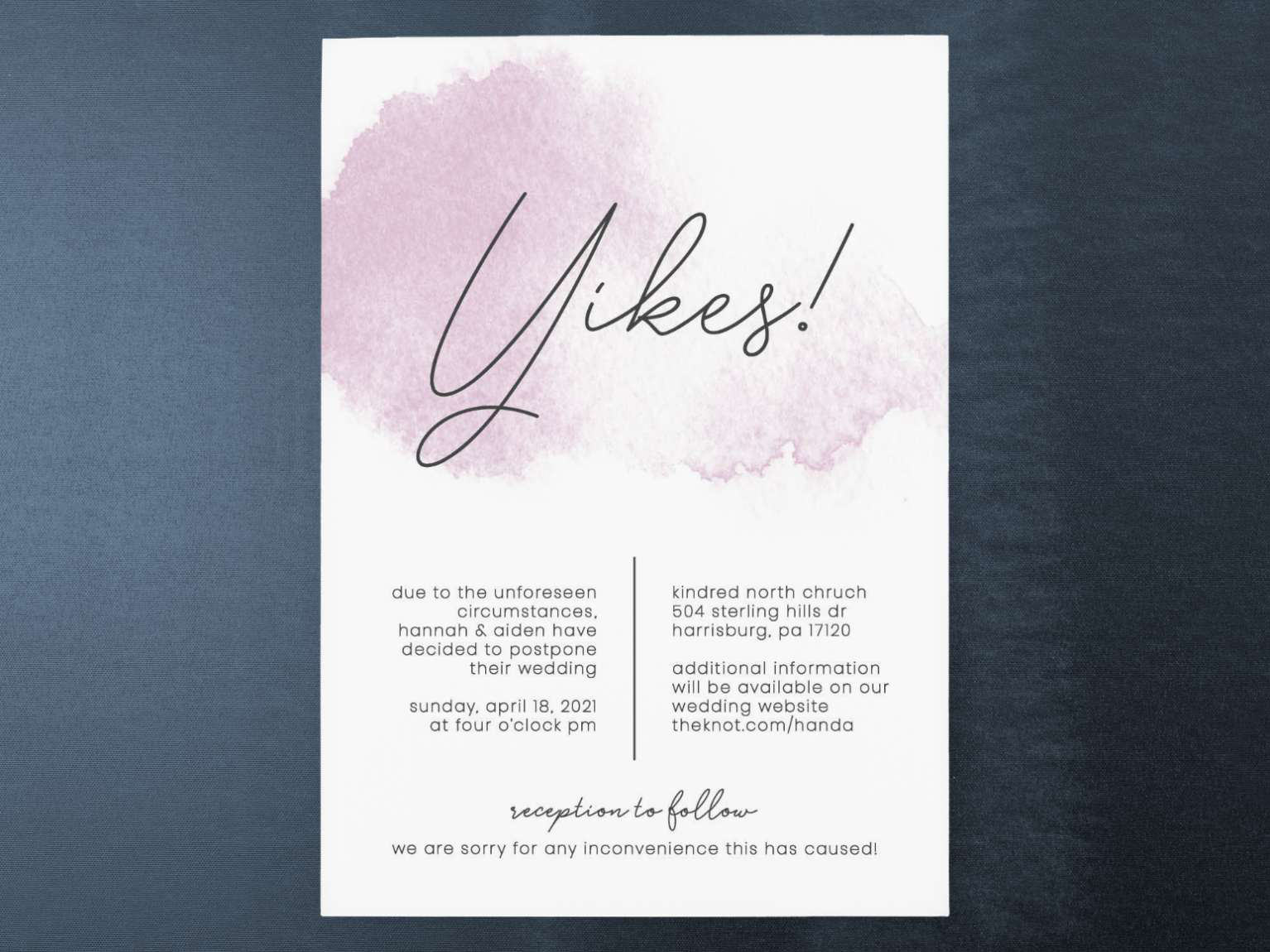 via Magnetstreet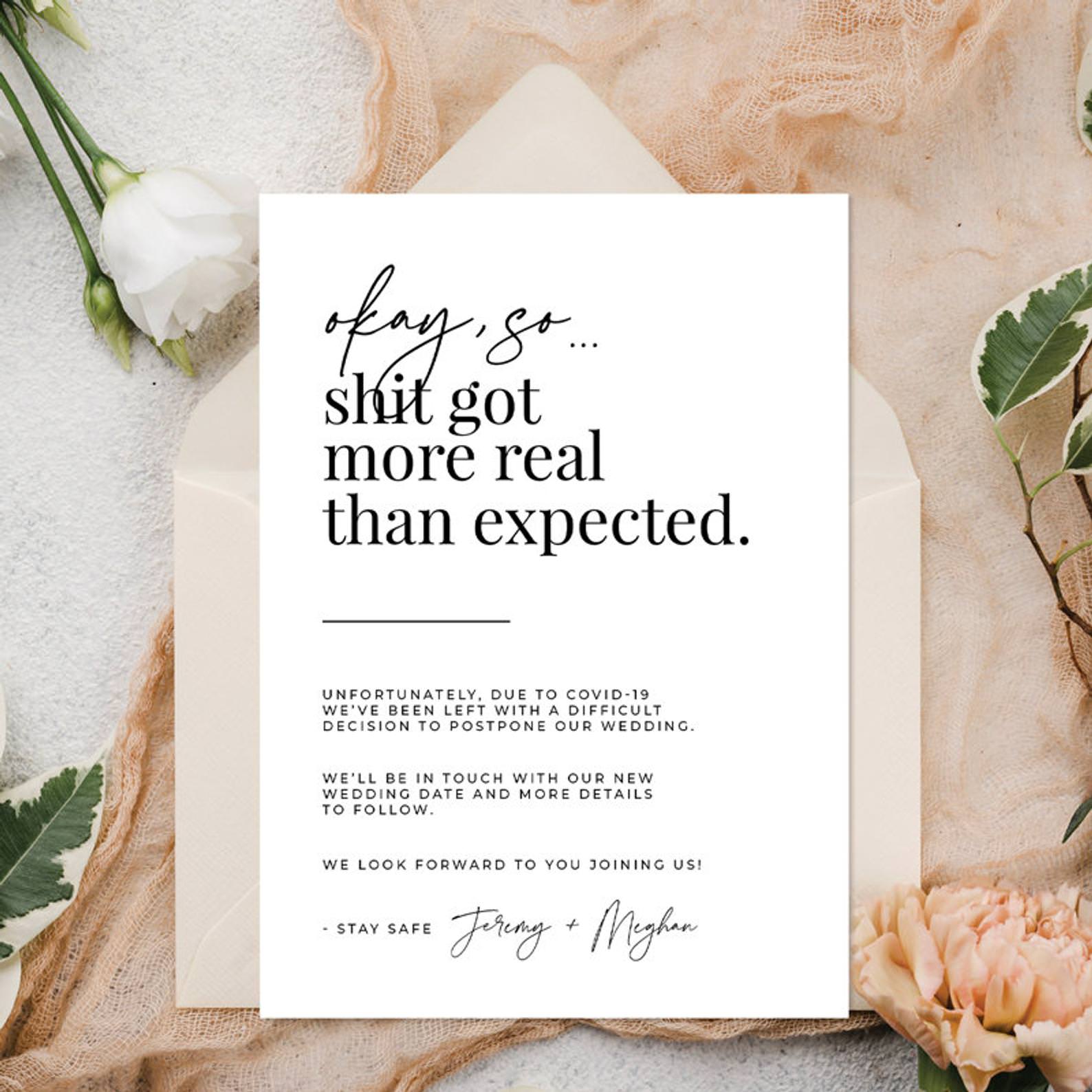 via Etsy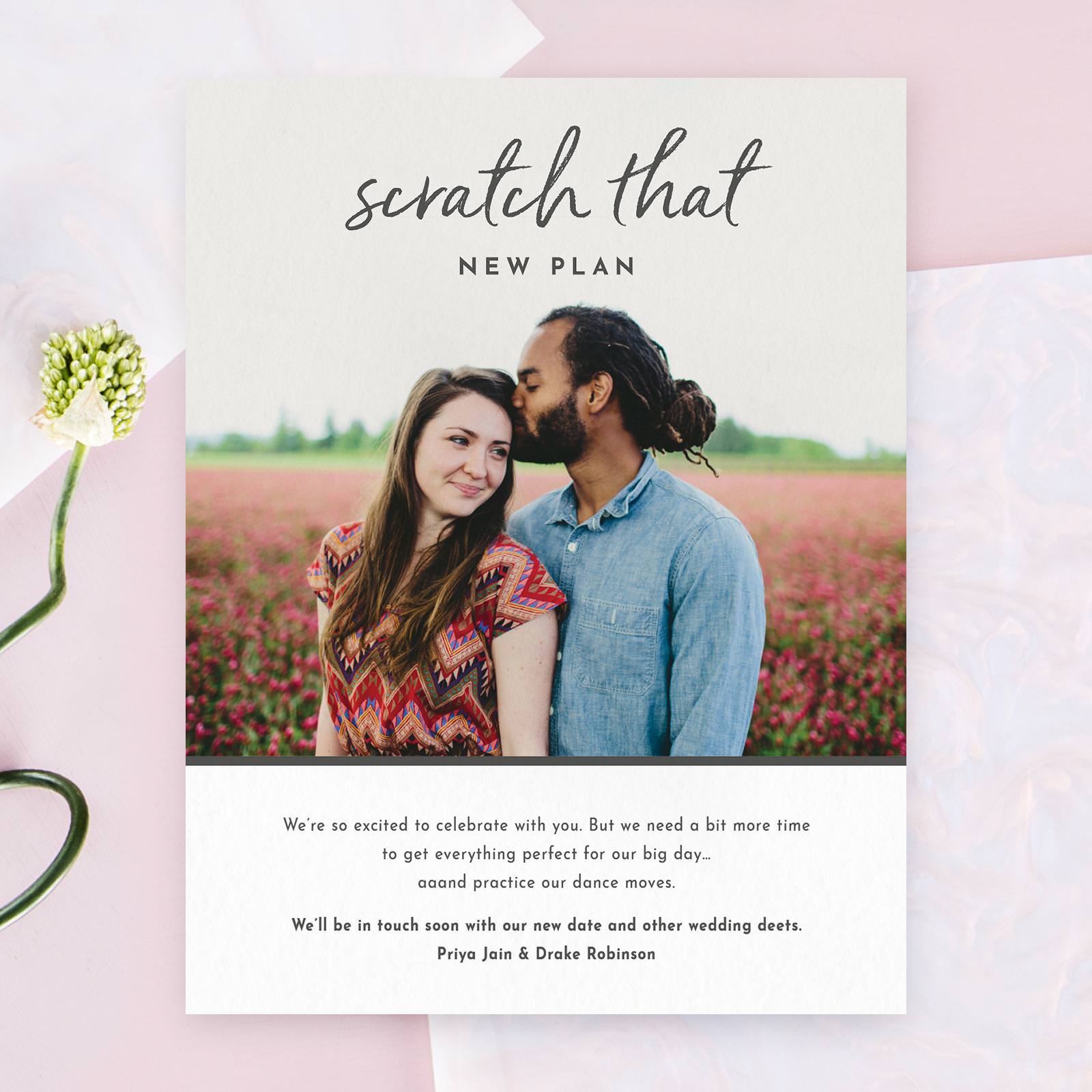 via Zola
Have you sent a Change-the-Date card for your wedding? We want to see! Show us on Instagram @loveincmag!
Written by Emily Rochotte