Sending out a date announcement to your potential attendees before an official invitation allows the people you care about most to keep that date reserved in their busy lives just for you. And although your save the date doesn't have to tie directly into your wedding theme or correspond with your color scheme, it is the very first glimpse your guests will have into your big day. That's why we think your save the date should be all about you! We love personalized details and unique ideas that relate directly to you and your relationship. So today, we're looking at 14 creative save the date ideas that your guests are sure to love!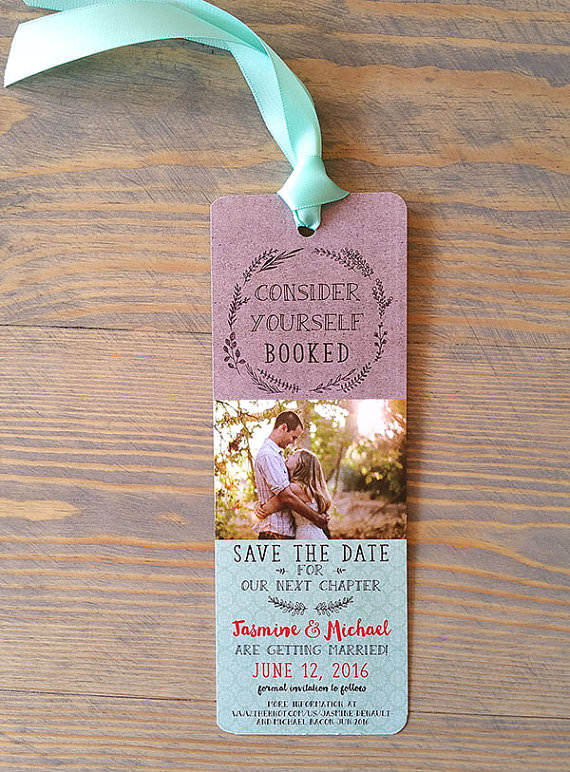 Whether you're incorporating literary details into your wedding theme, or you and your partner share a love for books, this bookmark save the date is not only practical but also a way to announce the wedding date in a way that's worth saving. | via Etsy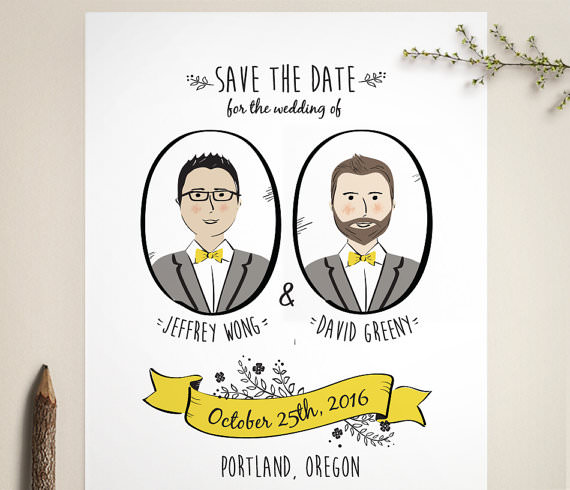 A fresh take on the traditional engagement-picture save the date, this stationery includes custom illustrative portraits of the soonlyweds for a memorable date announcement. | via Etsy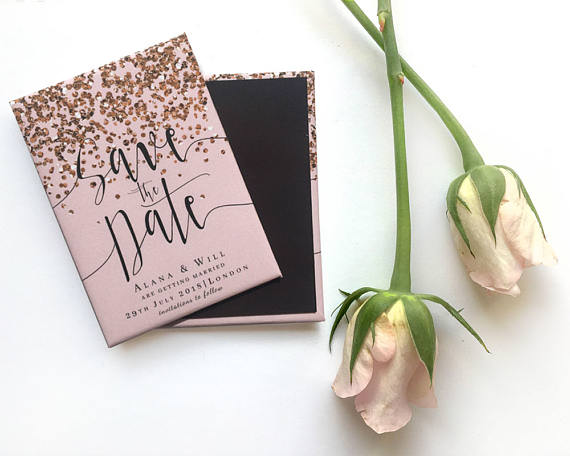 With a pretty magnet that can be conveniently hung on a fridge or in an office, ensure your wedding date never strays far from your guests' minds! | via Etsy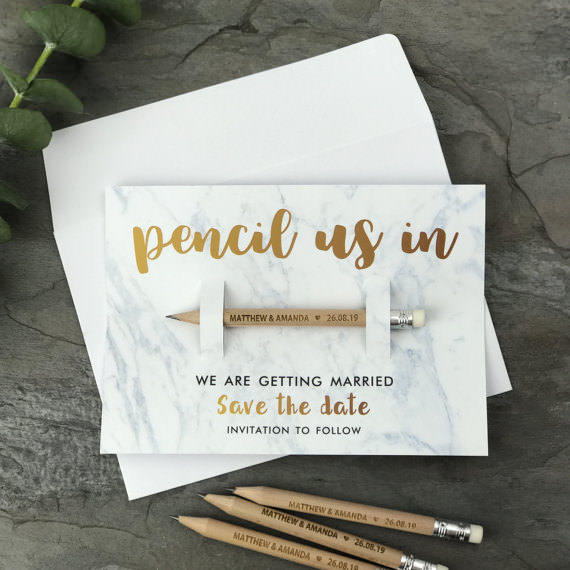 Clever wedding puns are right up our alley, so it's no wonder we love this cute save the date that comes equipped with a personalized pencil for your guests to mark your wedding day on their calendars! | via Etsy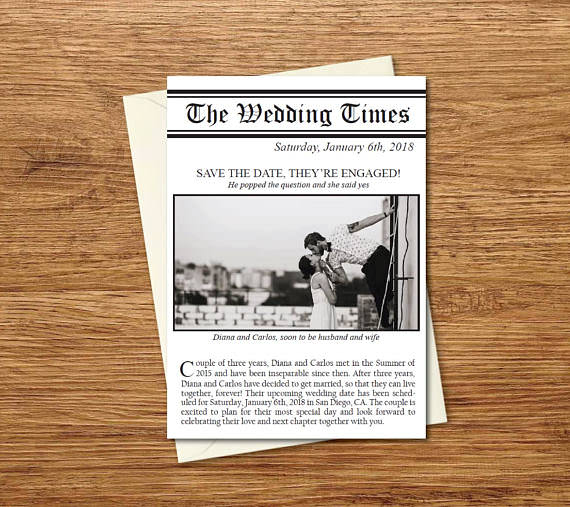 Extra! extra! Read all about it! Your most important announcement deserves a front-page reveal. We love the way this save the date design allows for a personalized touch with the inclusion of your love story. | via Etsy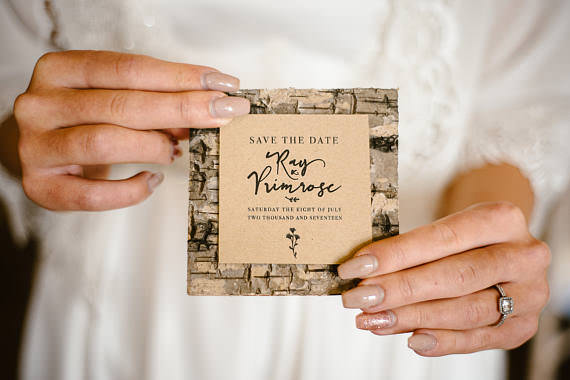 Give your guests an authentic peek into your rustic wedding with a save the date that's printed on a real piece of bark. Also, these are just plain pretty. Who wouldn't want to receive these in the mail? | via Etsy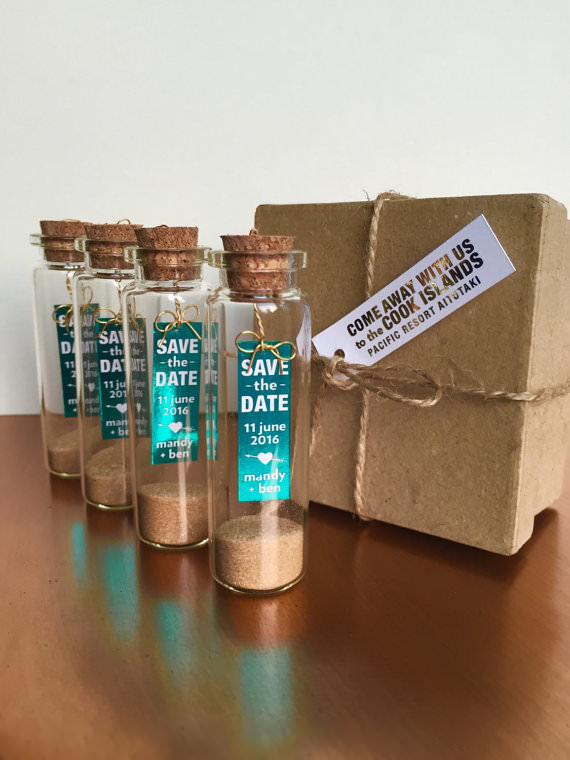 Entice your friends and family to book their plane tickets for your destination wedding by giving them a taste of the sandy beach where you plan to say "I do!" They'll love this creative alternative to a paper save the date. | via Etsy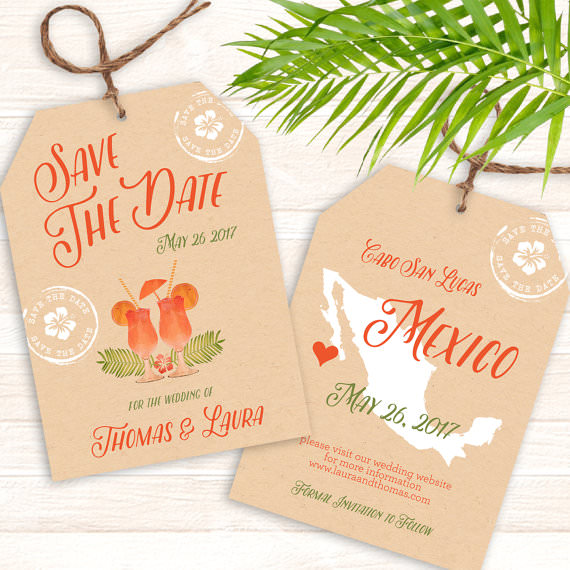 Weave your destination wedding theme into your stationery with these luggage-tag style save the dates! The tropical design will have your guests itching for the beach! | via Etsy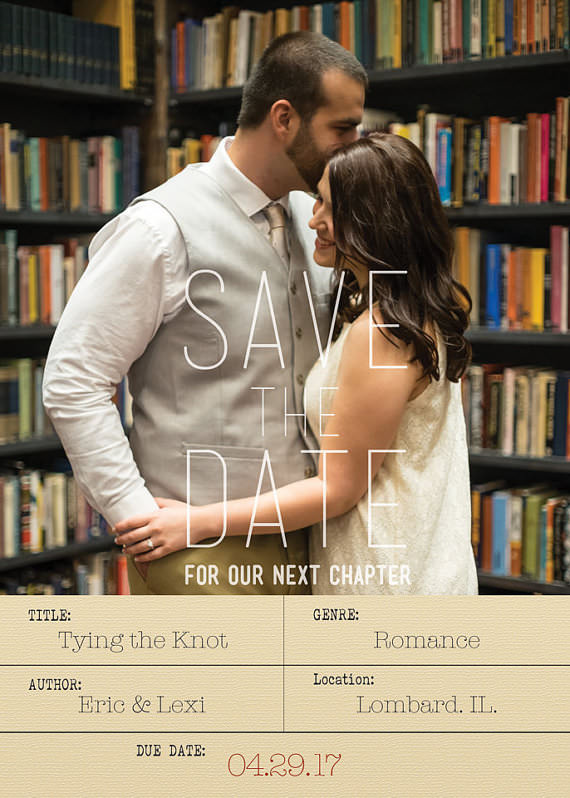 You won't find this library card in the front cover of a book, but for the book-loving couple, this library card turned save the date is too sweet! | via Etsy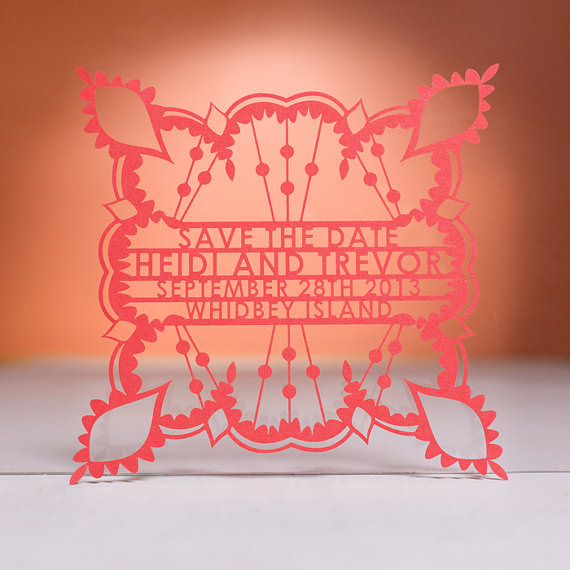 We are swooning over the design of this bohemian-style laser cut save the date. It's so eye-catching and unique that it will perfectly complement any wedding invitation suite. | via Etsy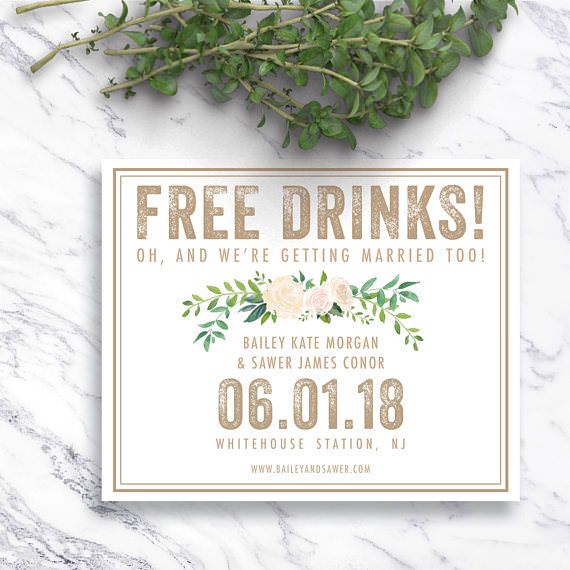 Let's be honest, an open bar is one of the best features of any wedding! So, cut to the chase, and get your friends and family excited for the big day with this funny save the date stationery. | via Etsy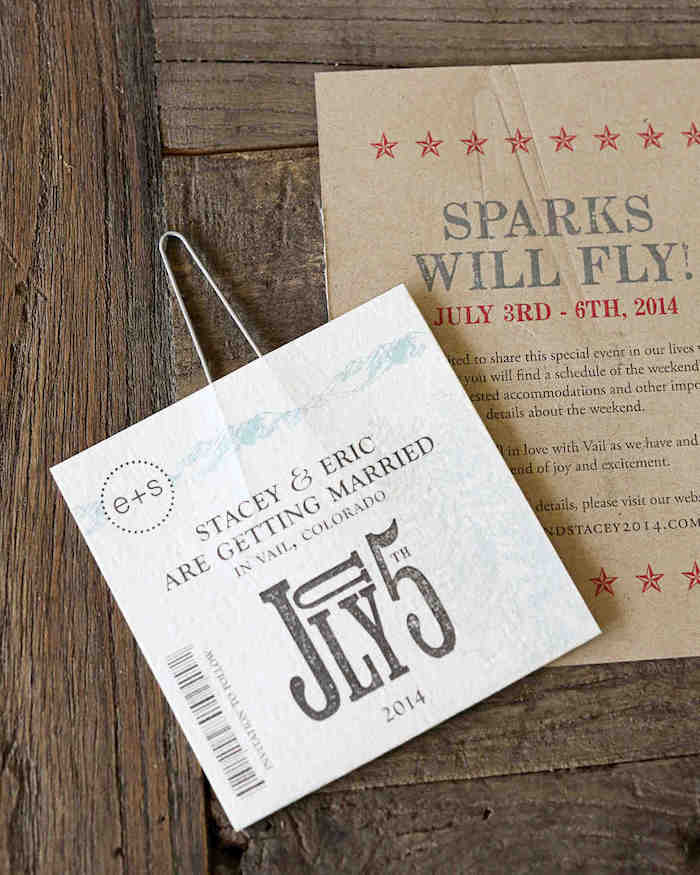 If you've ever been skiing, this unique save the date will look familiar to you. But instead of getting you a seat on the chair lift, this lift-ticket inspired design will get your guests a front-row seat to your big day. | Photo by Laura Murray Photography via Martha Stewart Weddings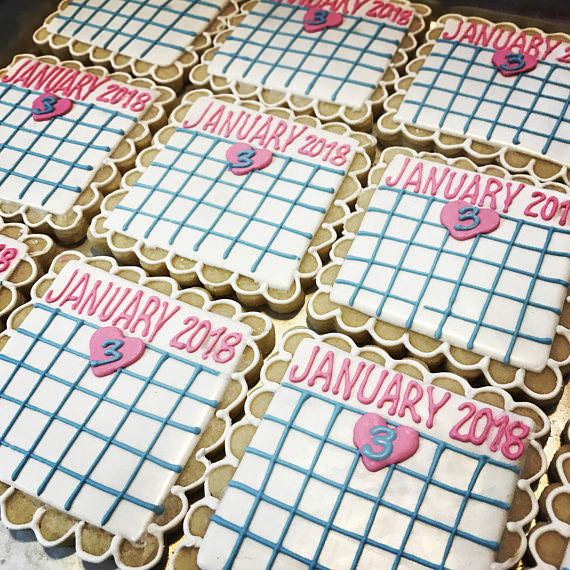 Send something sweet that discloses your wedding date with these beautifully designed calendar cookies! Each cookie comes individually wrapped, so they'll be extra easy to distribute to those on your guest list. | via Etsy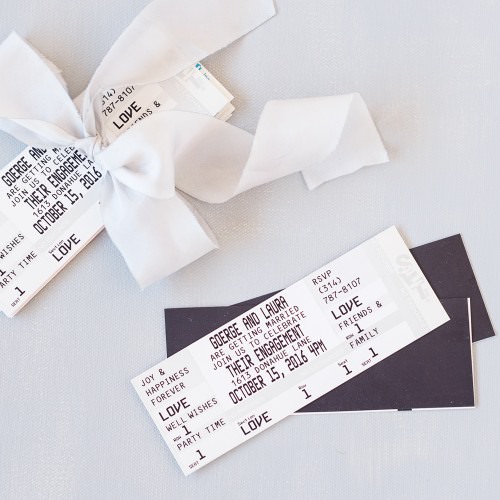 For the concert enthusiasts or the sports fanatics, these personalized ticket-inspired save the dates double as a magnet for the fridge! With different color options available, you can customize your date announcement to correspond with your wedding colors. | via Beau-coup
*Editor's Note: This post contains affiliate links. Each time you purchase an item via our affiliate links, Love Inc. is receiving a small percentage of the sale, thus you are helping our small, equality-minded business grow and allowing us to provide more content for YOU! Isn't that just fantastic?