Personal touches are what take any wedding from another mundane party to a heartfelt celebration honoring the unique bond between two people in love. That's why we absolutely love today's wedding, planned by Love Lister  Tanya Costigan Events, where the couple infused touches of their favorite TV show, "Star Trek," into their celestial-themed celebration. Captured by Brian Marsh Photography, Mark and Marissa's navy and gold wedding in Easthampton, Massachusetts, was nothing short of magical.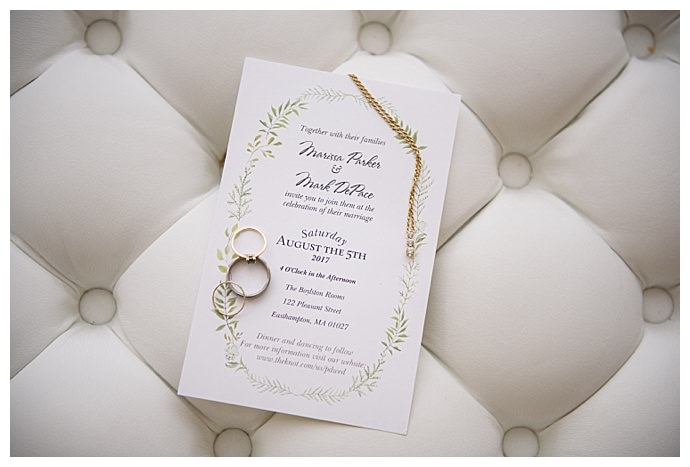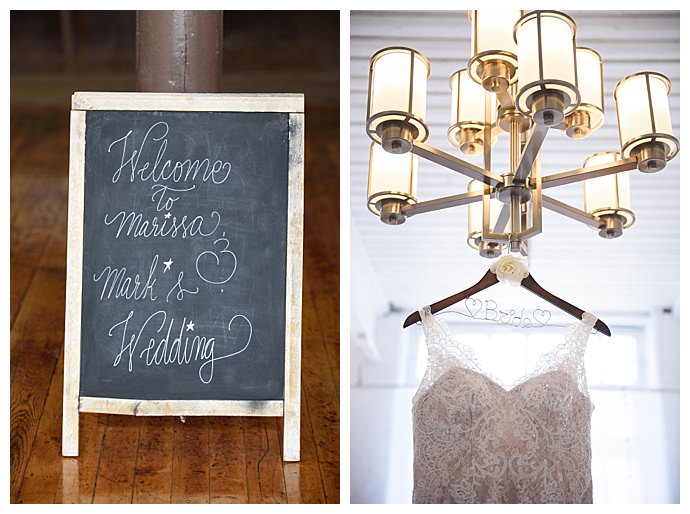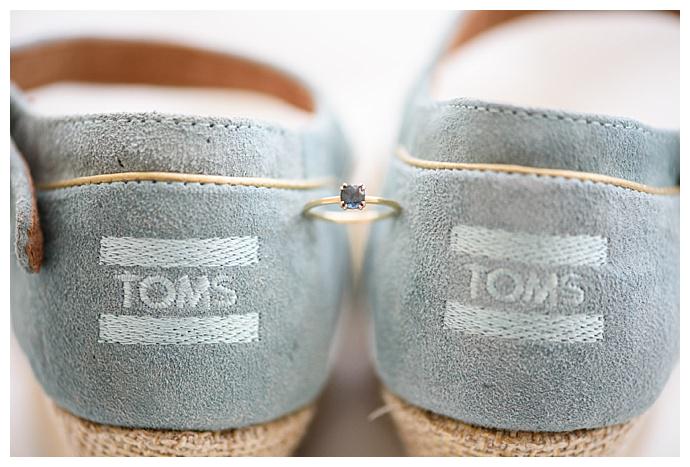 The Love Story
Marissa and Mark were first introduced through Mark's best friend, Josh, who is also Marissa's cousin. They ran into each other several times throughout the years, but it wasn't until Josh was about to leave for the army that everything changed. At Josh's going away party, Marissa and Mark reconnected, and more than six years later, Mark was ready to propose. Being together for so long, it was important to Mark to surprise his bride-to-be. So one evening, after he told Marissa he was going to the gym, he secretly went to ask her father for permission. And with her dad's approval, Mark returned home that night and, as Marissa says, finally popped the question!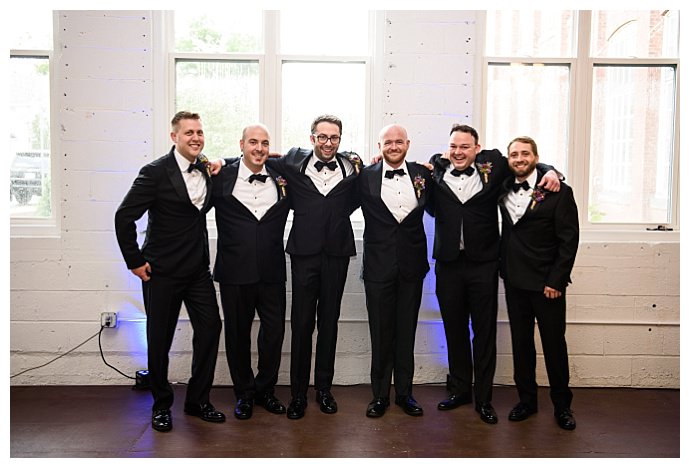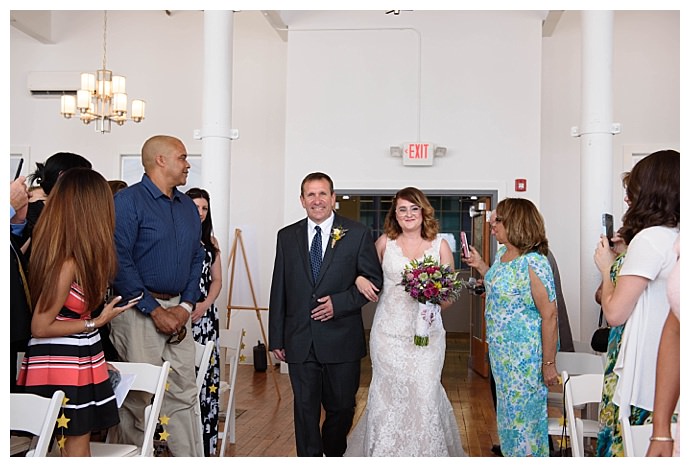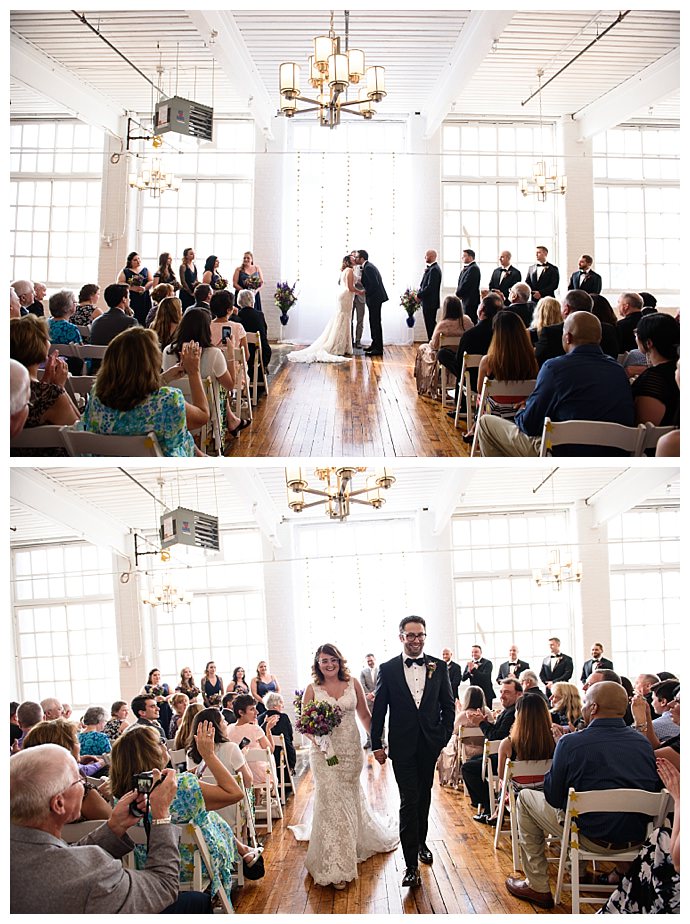 The Ceremony
Looking back on their special day, one of the highlights was the ceremony itself. "It was performed by a very close friend of Mark's since childhood, and it was personal and touching," Marissa says. "He was able to tell stories about the two of us, having watched our relationship grow and develop over the years." The officiant also surprised Mark and Marissa by including a quote from "Star Trek's" creator, Gene Roddenberry, a perfect tie-in to their wedding theme.
Marissa fell in love with an all-over lace gown from David's Bridal and had her bridesmaids pick a dress that was suiting to each of them in a beautiful royal blue. And as Marissa walked down the aisle, she carried a beautifully vibrant bouquet of wildflowers in memory of her great grandmother. Mark and his groomsmen looked sharp in classic black tuxedos from The Black Tux, and Mark fastened a boutonniere with the same wildflowers in Marissa's bouquet to the lapel of his jacket.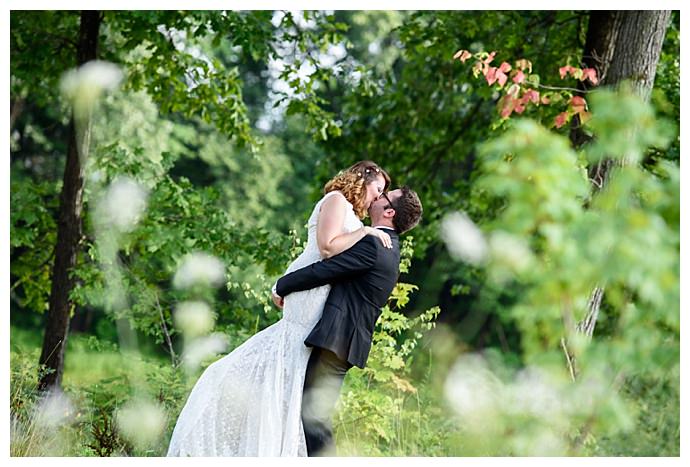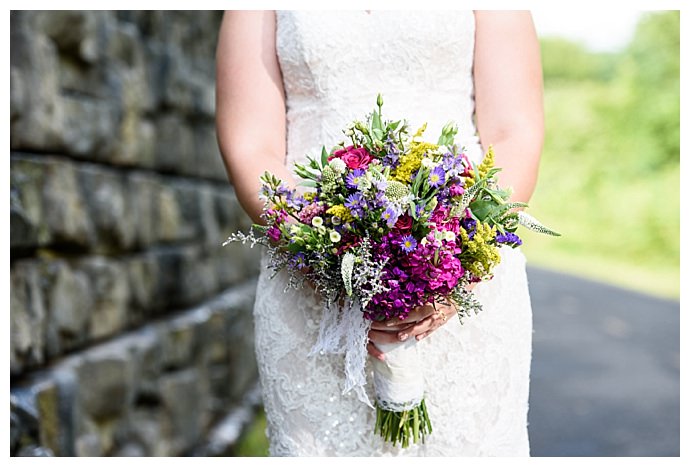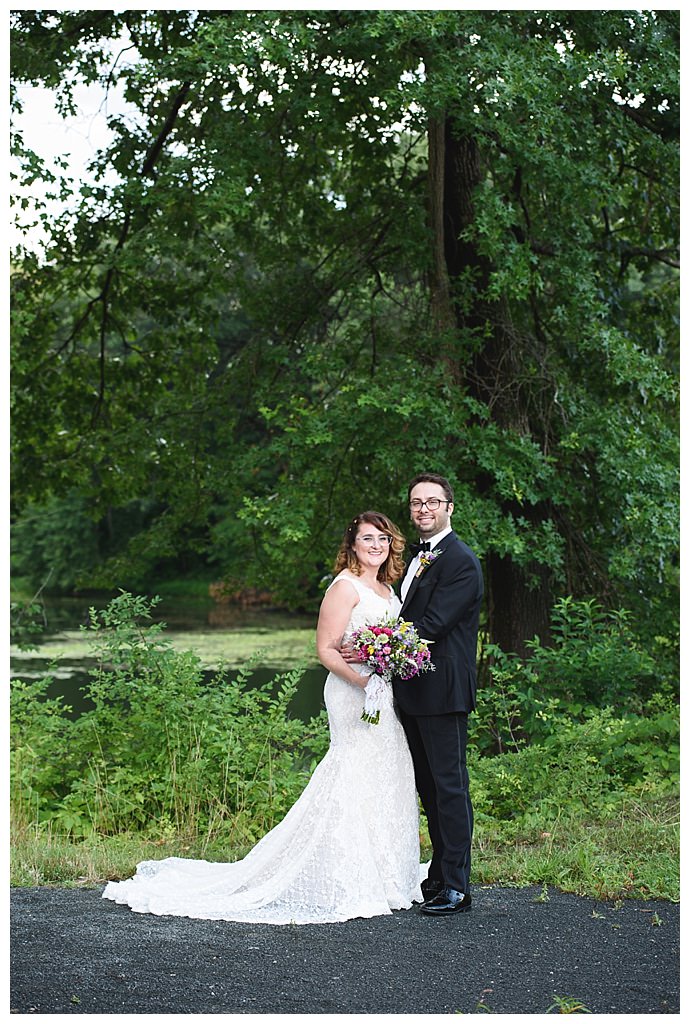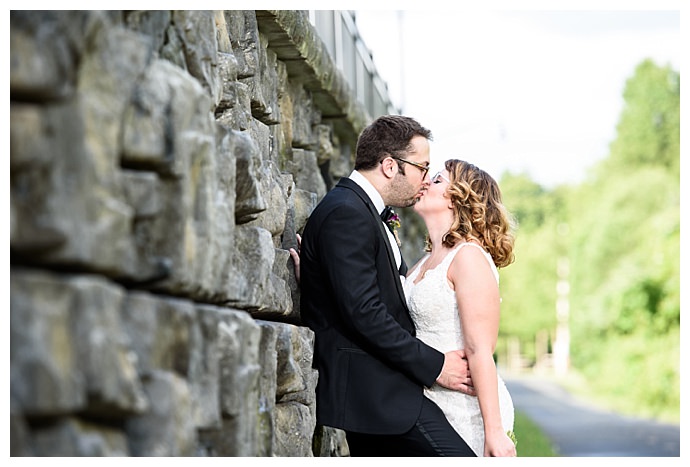 The Party
Mark and Marissa were inspired by the timelessness of a romantic night under the stars and wanted to weave navy and gold details into their decor. It was the perfect palette to incorporate touches from one of their favorite TV shows, "Star Trek." A well-known phrase from the cult classic topped their single-layer white wedding cake, and illustrations with the words "to boldly go where no man has gone before" decorated the tops of their reception tables along with vintage blue glassware and colorful wildflowers. One of the most unique elements of their wedding was the guest book. "We ordered a star chart from Night Sky of what the constellations were above the building the night of the wedding," Marissa says. And as guests arrived, they used a gold sharpie to sign the guest book and leave well wishes for the newlyweds. 
For their first dance, Mark and Marissa selected a song by 311, one of their favorite bands that they've seen perform live numerous times throughout the country. "We actually realized after dating that we had been in attendance of many of the same shows," Marissa says, noting that at times they had been in close proximities after comparing photos. "We danced to one of their songs, and it was perfect."