The couple who reads Harry Potter together stays together. Fran and Kate are perfect proof of that! Because Fran often reads to Kate from J.K. Rowling's acclaimed series before bed, these heartwarming soonlyweds decided to have a picnic and read from "Harry Potter and the Prisoner of Azkaban" for their engagement shoot. Casey Hendrickson Photography captured Fran and Kate in uptown Charlotte not far from where they got engaged last year. Casey says these two are a perfect pair, and if her pictures reveal anything, it's that that couldn't be more true.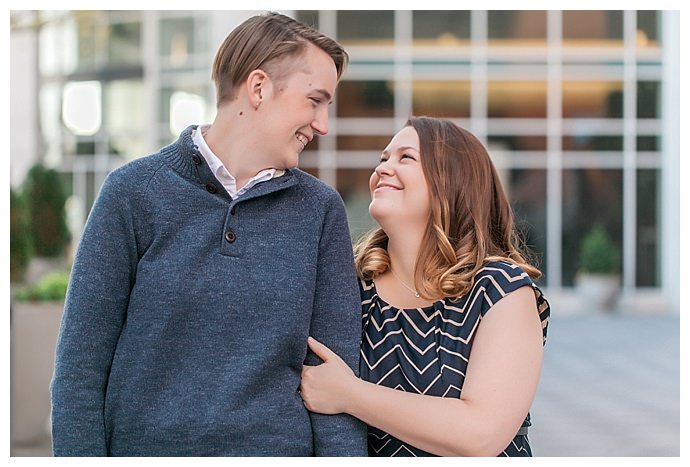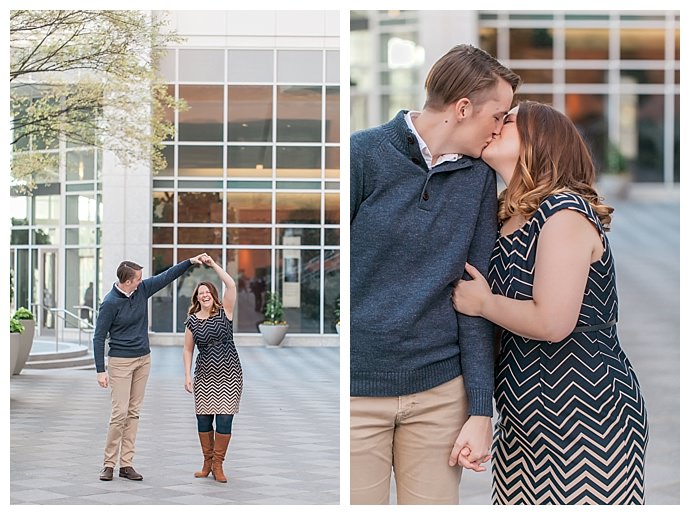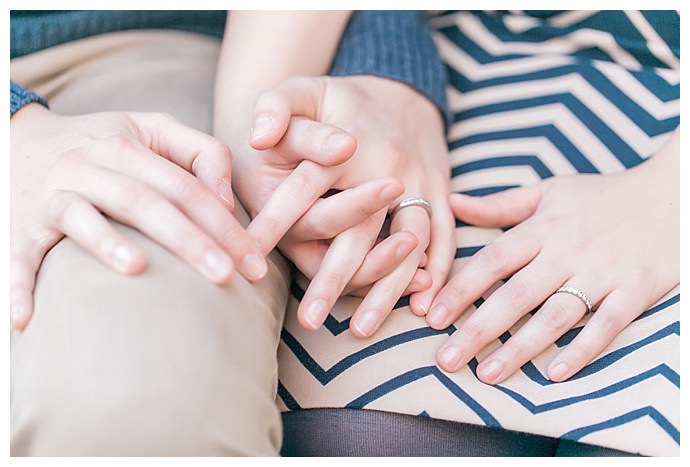 The Love Story
Kate says her and Fran's relationship began the way most millennial love stories begin: on Tinder. Although, the digital middleman was nearly unnecessary after Kate and Fran wound up at the same bar on a night out with friends. "We both thought we recognized each other, but neither of us was bold enough to go up to the other one and ask," Kate says.
They hadn't yet made plans to meet up, but after spotting each other at the bar, it seemed like fate. The very next day, Fran left town for the holidays so they would have to wait another two weeks to see each other and officially meet for the first time. But the wait was more than worth it. "We went ice skating on New Year's Day for our first date," Kate says, and they continue the tradition every year as a romantic way to ring in the new year.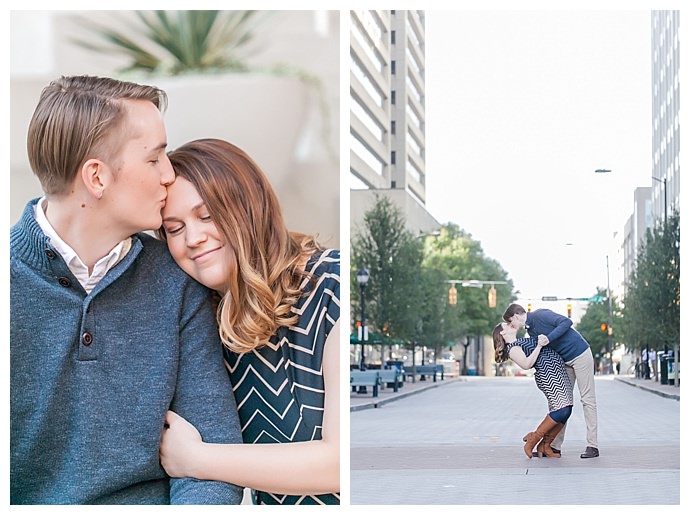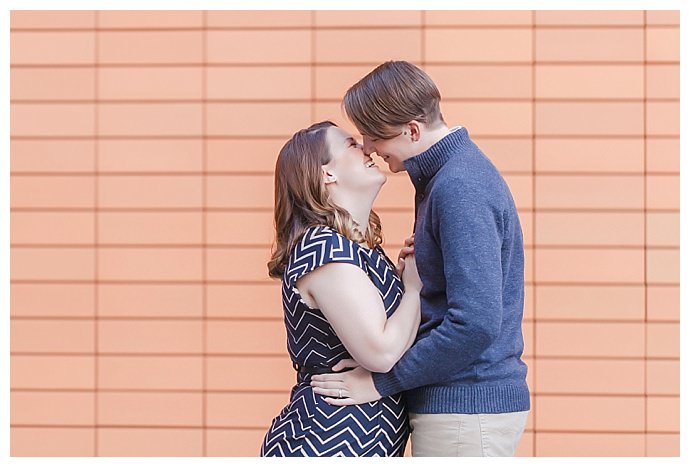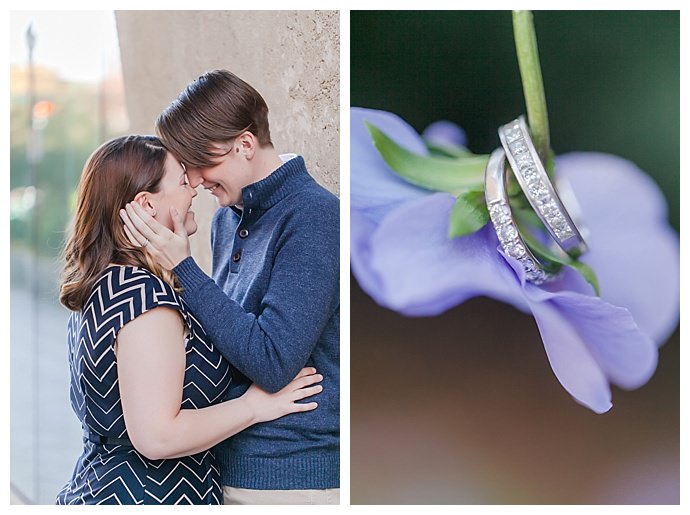 The Proposal
On the 21st floor at Charlotte's acclaimed rooftop restaurant, Fahrenheit, two of Fran and Kate's closest friends were waiting for them to arrive. They were on assignment to scope out the best location for Fran to propose that would offer breathtaking views of the city skyline. That night, Kate was anticipating a nice dinner at the restaurant before they went to see "Wicked." She had no idea that her life was about to change forever.
That is until she accidentally came face-to-face with her friends and their cameras as they eagerly awaited to capture the moment Fran dropped to one knee. "This really let the cat out of the bag," Kate says. But after they shared a good laugh, Fran got to ask her question, Kate said yes, and they celebrated with a round of drinks before a romantic dinner. "It was a perfect mirror of our relationship," Kate says, "silly, imperfectly perfect and, mostly, full of love."