Want to be inspired for your gift giving this season? We asked the talents on our Love List, who are some of the most stylish, creative people we know, to share what they're coveting for the holidays. (P.S. Santa, we can vouch for them … they've all been very good this year!)
ROEY MIZRAHI EVENTS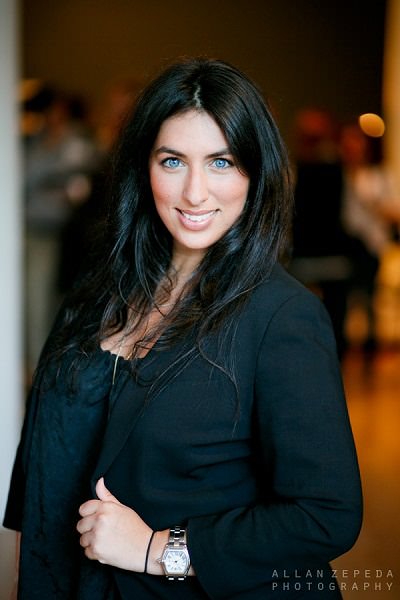 I know I've said that everyone has been good this year, but Roey is definitely at the top of Santa's Good List. This gal has proven herself not only to be an amazing planner but a selfless and fierce friend (I personally have her to thank for the amazing Love Inc. launch event that she helped lead our team to produce). Her effortless style extends into every aspect of her life, from her home decor to her fashion and beauty and her wish list is filled with charming pieces.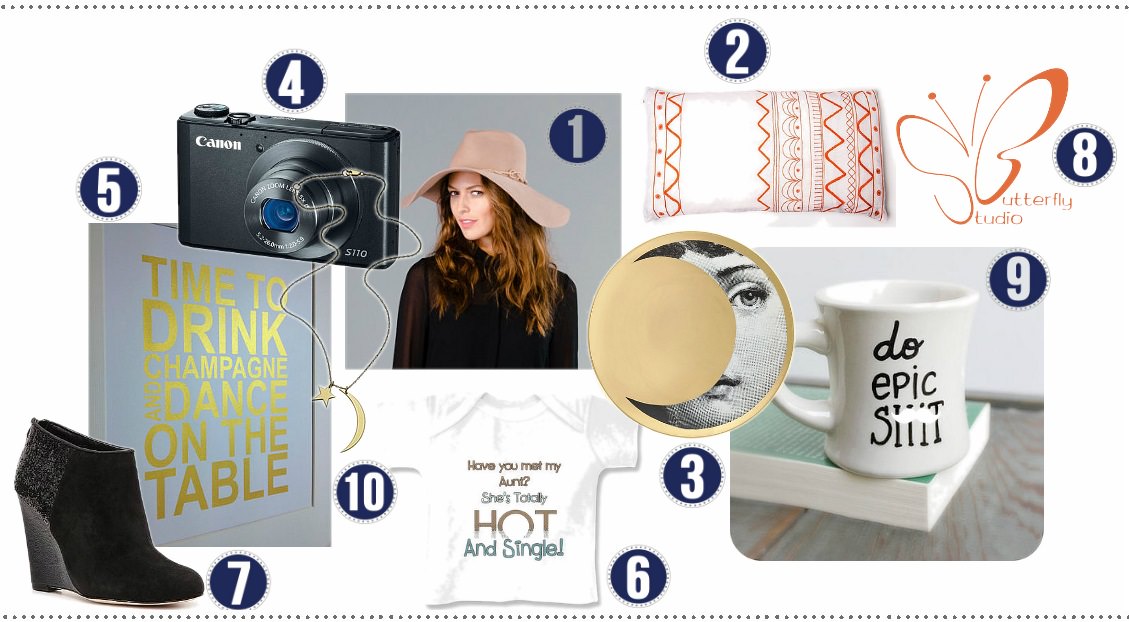 1. Preston & Olivia Floppy Hat, $175: I want to be a hat person. A complete look is head-to-toe and I don't have enough accessories for my head.
2. The Mary Pillow Cover by Elephant Landing, $65: I love how the design of this pillow cover resembles my logo in a subtle way. I tend to like to pair the neutral and simplistic with bold and colorful. I love a company that allows you to give back and support a cause that makes a change even if it's a slight one. Elephant Landing pillow covers are created by hand in southeastern India and the women who embroider them are employed with fair wages and 100 percent of the profits are used to educate and employ more women in India. I respect any and all art forms and applaud and support people with creative talents. And it'll make any living room look chic and cool.
3. Fornasetti Plate, $305: Fornasetti is a love my mom unknowingly passed down to me. She has a Fornasetti wall in our home with more than 15 decorative plates that she has collected over the years. I love the conventional beauty and message that every Fornasetti design offers and would love to start my own collection.
4. Canon PowerShot S110 Black Camera, $349.99: If you know how much I like to document everything, I know it would seem shocking that I don't have a digital camera. I tend to use my phone for everything but would like to have a camera that has the size convenience of being a point-and-shoot but takes quality images.
5. Gold Quote Print, $16: Because I'm a believe that it's always a good time to drink Champagne and dance on a table.
6.'Have You Met My Aunt?' Infant tee, $13.50: My sister is pregnant with her first child so naturally in all of the excitement I've begun researching the most ridiculous things for my niece or nephew. And it was love at first site when i found this tee. I think having your niece or nephew be your matchmaker is relatively equivalent to the other dating methods I've experienced.
7. Plenty by Tracy Reese Naia Wedge Bootie, $89.94: I'm not one of those planners who can work 16+ hour days in heels and wearing flats to my clients' weddings always makes me feel under-dressed. I've found that wedge booties are my savior. They give me the height and aesthetic I feel I need but I can stay in them for the duration of the event without wanting to cry from pain.
8. Butterfly Studio Salon Gift Certificate, $100: I barely find time to pamper myself even so much as to getting haircuts as regularly as I would like. A gift certificate to Butterfly Studio Salon is on my wish list every year. Not only do they do amazing hair and makeup for weddings but they always make me feel and look like a super star. I wish I could say it's because they've known me for a decade but in fact they treat everyone who enters the salon like royalty! In fact, this month I'll be going to get transformed or, shall we say "updated" for the new year, so follow me on Instagram and you'll get to see the results!
9. Do Epic mug, $13: I'm a tea drinking and if I'm being really good, my tea will replace my dessert but realistically it usually just accompanies it. A mug with some inspiring slogan is always necessary in my little BLUE book.
10: Sky Necklace by Jennifer Zeuner Jewelry, $176: My mom owns boutique women's clothing and accessories stores in Scarsdale, NY called Pamela Robbins, so more often than not the amazing jewelry, clothing and shoes I'm sporting are usually a result of her amazing taste and buying skills. This designer and necklace is one of the many things I want that she carries in her stores. Hint hint, Mom!