Want to be inspired for your gift giving this season? We asked the talents on our Love List, who are some of the most stylish, creative people we know, to share what they're coveting for the holidays. (P.S. Santa, we can vouch for them … they've all been very good this year!)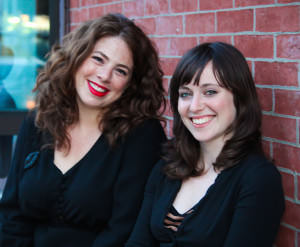 Self-proclaimed drunk bakers Keavy and Alison of Butter & Scotch are two girls after our own heart thanks to their tasty ability to pair cocktails and confections. This duo obviously knows how to have a good time and their gift guide, filled with dark bar-friendly over-sized card games, a Dolly Parton tee and a recipe book for jello shots, makes us want to be their B.F.F.s.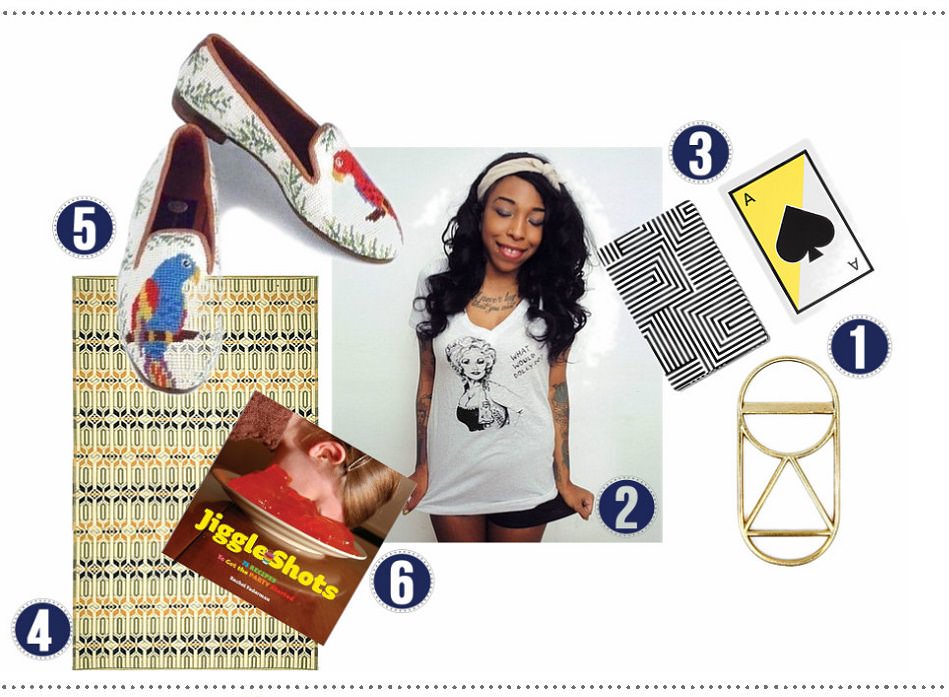 1. Crest Bottle Opener, $60: In a pinch, I can open a beer bottle with a lighter but I'd much rather use this gorgeous design object.
2. 'What Would Dolly Do?' Tee, $32: At Butter & Scotch, we love Dolly so much that we named our delivery van after her. I feel like this shirt asks the question we should all be asking ourselves … all the time.
3. Kate Spade Saturday Big Playing Cards, $20: My friends and I love to play games. These cards are beautiful and bold, and would be easy to see in a dimly lit bar.
4. Plastica Floor Mat, $30: I'm a messy cook and would love one of these practical yet pretty plastic mats to protect my kitchen floor.
5. Needlepoint Parrot Loafers, $198: I love needlepoint and I love wearing animals on my clothing and accessories so these bright, preppy flats were basically made for me.
6. "Jiggle Shots: 75 Recipes to Get the Party Started," $12.95: We plan on serving a lot of housemade jelly shots when we open up Butter & Scotch so I'll definitely need this for "research."