Want to be inspired for your gift giving this season? We asked the talents on our Love List, who are some of the most stylish, creative people we know, to share what they're coveting for the holidays. (P.S. Santa, we can vouch for them … they've all been very good this year!)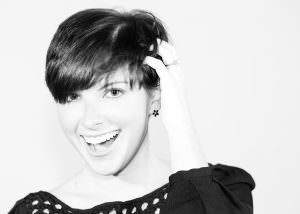 Kate's bubbly personality is intoxicating and you immediately feel like you've known her forever after minutes of chatting. After training with some of the best in the biz, you can't deny that the girl has serious skills and the fact that she coordinates her manis to match the events she shoots proves she also has style. From chic stationery to a must-have for photographing in winter months, Kate's 10 charming picks are sure to inspire.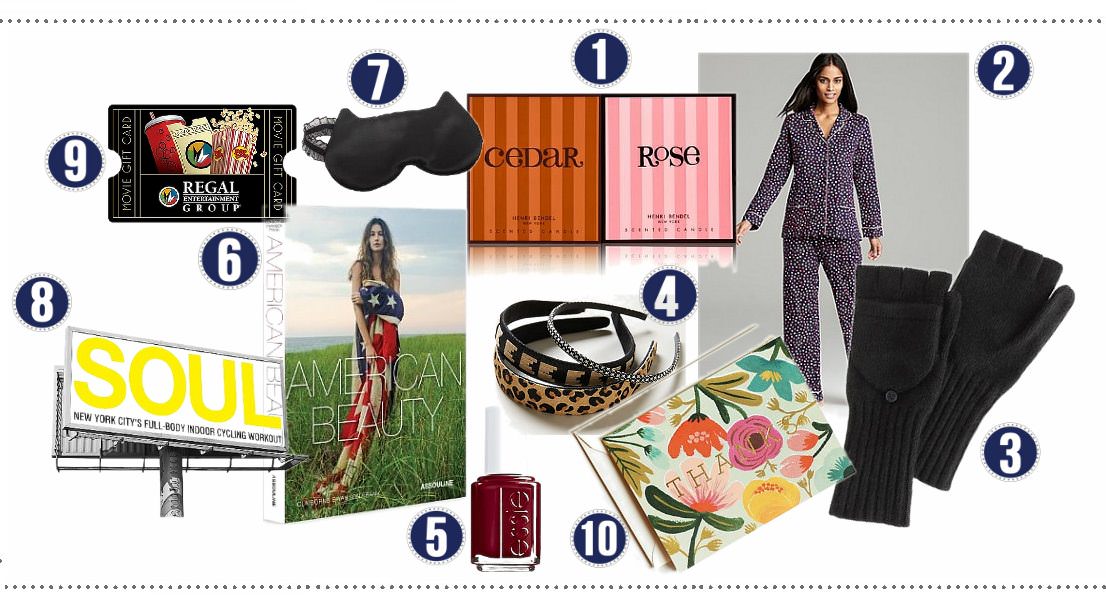 1. Henri Bendel Candles, $50: I love, love, love candles in my home and these are my favorite. For the warmer months I usually keep Lilac and Peony around, however, I love that HB paired two different scents as a gift idea. I would not have thought of this myself!
2. DKNY Top Notch Pajama Set, $69: I get pajamas and/or a new bathrobe every year for Christmas from my parents. I prefer sets like this in a fun print!
3. J.Crew Wool Glittens, $25: I am a photographer and still work outdoors throughout the fall and winter so these are always on my list! They come in many colors, but I always stick to black.
4. Anthropologie Patterned Headband Trio, $28: I have short hair that I like to dress up sometimes so headbands are always my go-to!
5. Essie's "Shearling Darling" Nail Polish, $8.50: A fresh manicure is routine for me and Essie is my favorite brand. I love their collections and this is a perfect holiday color and stocking stuffer.
6. American Beauty, $47.44: I love reading and collecting books of all kinds. Lately I have been buying a lot of coffee table books. My husband and I don't even own a coffee table, but I do my best and display pretty books like these around our place in different ways. I love Claiborne Swanson Frank and have been wanting this book for awhile!
7. Cat Eye Mask, $24: Catbird's jewelry is so pretty and feminine, but I have been eyeing this sleeping mask for a few months now. So cute!
8. Soul Cycle Series, $102: I have been spinning for a little more than five years now, but I just started going to Soul Cycle this year and I am OBSESSED. I secretly want to work for this company. I go to the East 63rd Street location and Amanda Max is my favorite instructor!
9. Movie Tickets, $25: My husband and I love going to the movies, but we actually haven't been in quite awhile. Maybe early '14 will allow for some afternoon weekend dates!
10. Rifle Paper Co. Thank You Cards, $18: I adore sending and receiving greeting cards. I am currently working on having my own custom thank you cards printed for my business, but in the meantime I prefer to stick to pretty cards that have a similar turquoise color to match my business cards!