Picking flowers for your event takes time and planning. Deciding on a style is the fun part but when it comes the gendered traditions of who gets what wedding flowers, it can feel overwhelming and, frankly, outdated! We asked the experienced florists at Silk Stem Collective to outline a wedding flower checklist with more inclusive options, so that you can decide what works best for you and your event.
The Couple
Before worrying about what flowers to order for everyone else, first decide what you would like to wear or carry on your wedding day.
The wedding industry, florists included, relies heavily on gendered traditions. As the couple, decide what feels right for you regardless of tradition: carrying a bouquet, wearing a flower crown, wearing a corsage (flower bracelet), wearing a boutonniere (flower pin), or nothing at all. Don't let your florist make assumptions!
If both people plan on carrying a bouquet, consider selecting a different arrangement for each bouquet to show off your unique style. We recommend complementary color schemes to tie the look together but really anything goes.
Some couples choose to get a special bouquet/boutonniere for the People of Honor. We've also seen wedding parties all wear a boutonniere regardless of gender identity. It's easier to coordinate and the uniformity is inclusive to everyone. This is your event, do things how you want to!
The Wedding Party
Traditionally, members of the wedding party hold bouquets a bit smaller than the couple's bouquet(s) or wear boutonnieres. These can be the same flowers as the couple, or you can mix-and-match with complementary flowers and colors. If the couple each have different arrangements, the wedding party can match either person to signify which side of the wedding party they are on.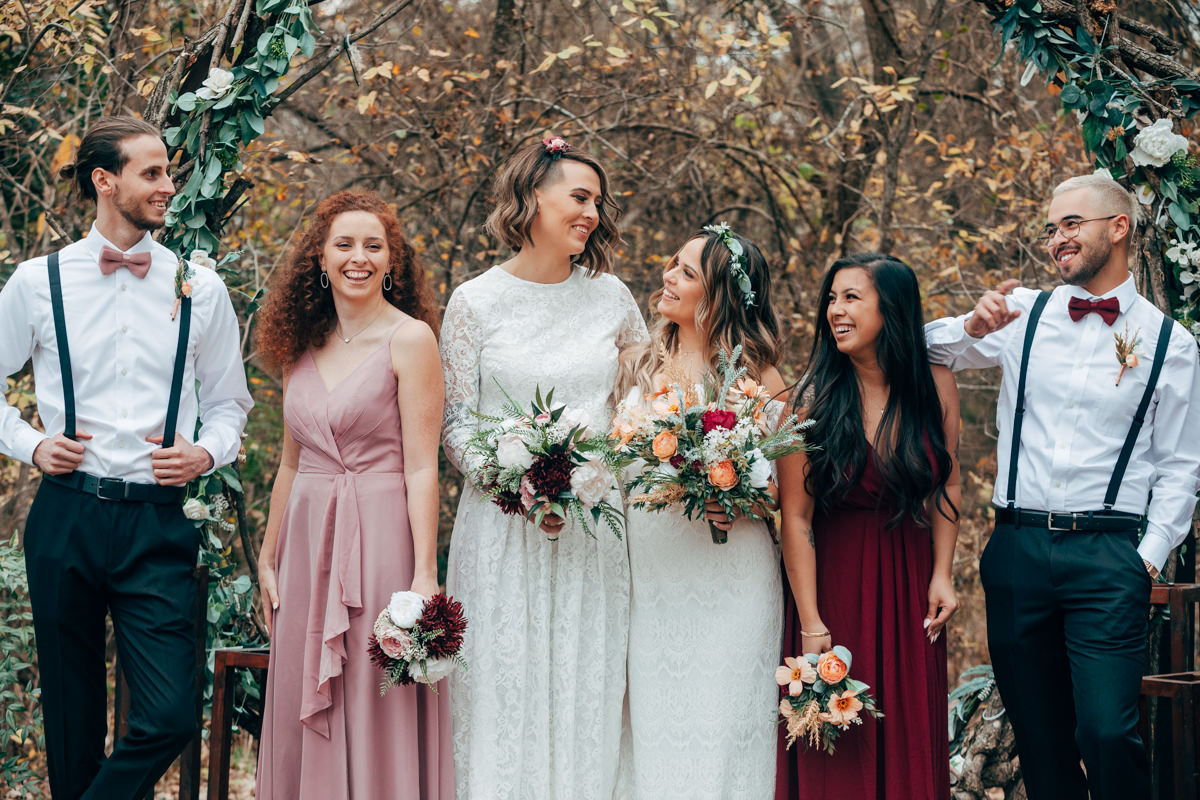 The Flower Girl/Boy/Child
Flower girls/boys/children typically spread rose petals down the aisle or carry a mini bouquet. We personally recommend a flower crown over a bouquet because it's less likely to be immediately lost or destroyed by energetic hands.
The Ring Bearer
Like the Flower Girl/boy/child, the ring bearer will most likely be full of energy. We recommend a boutonniere for the Ring Bearer. It's most likely to last through the ceremony and pictures than a decked out ring pillow.
The Parents, Grandparents and Parental Figures
Traditionally, mothers/grandmothers get corsages while fathers/grandfathers get boutonnieres. We recommend reaching out to your loved ones to determine preference. Corsages can get uncomfortable and some people prefer one or the other.
Nowadays divorce and remarriage are more common than ever which can make planning florals really challenging and emotional at times. Some couples choose to give the same floral accessories to step-parents and step-grandparents as they do for blood family. Using different sizes or different flowers is a great way to distinguish between the two, if desired. Other couples choose to skip this whole category to avoid hurt feelings. Every family is different, and couples should discuss what is right for them.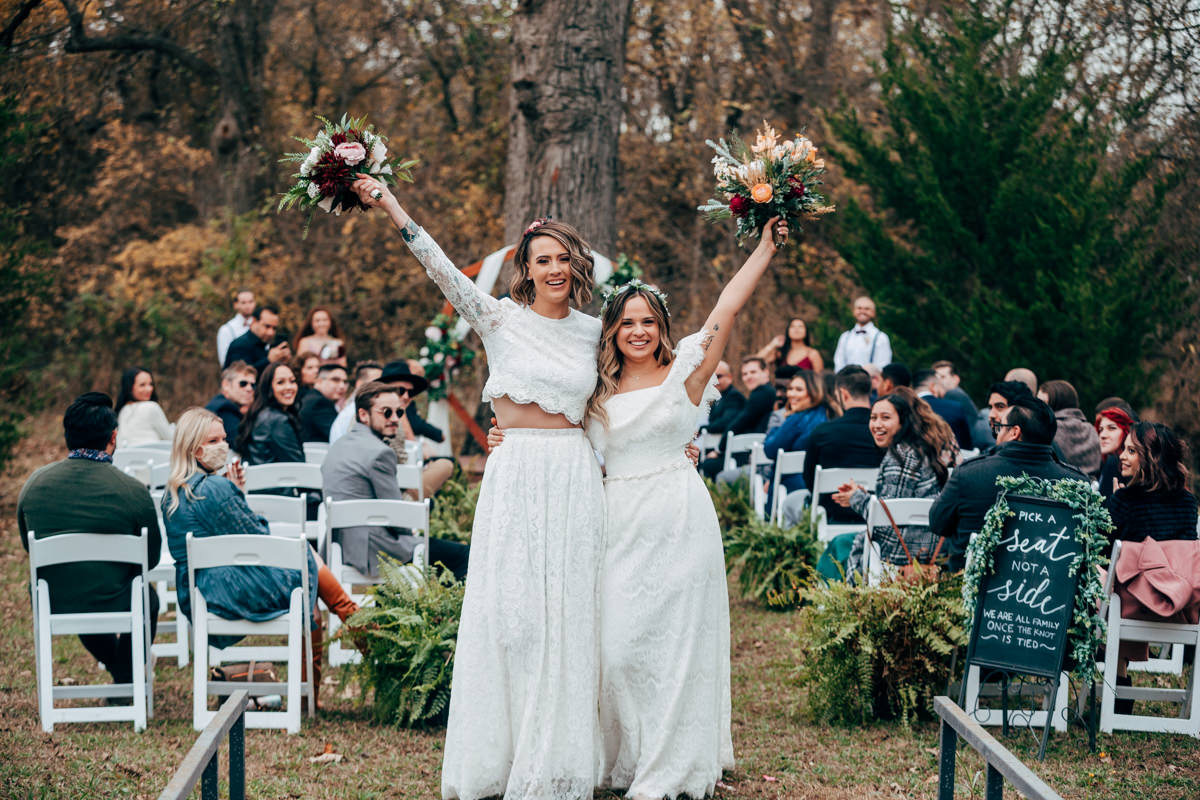 The Officiant
Some couples opt to honor the officiant with a corsage or boutonniere while others don't. It's not a requirement but officiants often appreciate the sentiment. Our recommendation: If the officiant is someone you know personally, recognize them with some flowers.
Ushers and Readers
If you have ushers and readers, consider giving them a corsage or boutonniere to honor them as distinguished guests.
Photography credit: Steph Grant Studios