Long gone are the days when flower crowns were reserved for festival-going, bellbottom-wearing hippie-ish darlings. These days we're seeing them adorn even the fanciest of weddings, whether because the couple decides against bouquets or because they want all the flowers they can get their pretty little mitts on. From flower girls to ring bearer dogs and of course the couple themselves, flower crowns seem to be the go-to way to have your blooms and wear them too. We scoured blogland to come up with 20 gorgeous flower crowns that will leave you wanting a wreath full of blossoms all your own.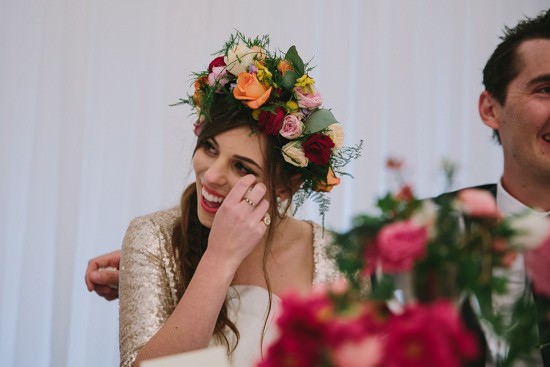 One quite literally cannot go wrong with a glittery cover-up and a striking crown of flowers.
Dreamy Flower-Filled Wedding from Polka Dot Bride
Photo: Thorson Photography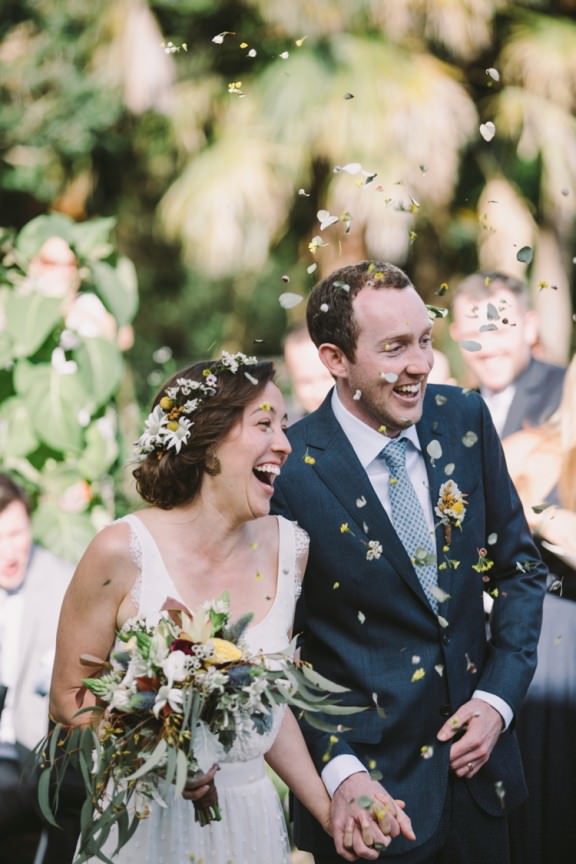 Muted colors perfectly complement the beaming smile on this bride's face.
Harvest Cafe Wedding from Nouba
Photo: Lara Hotz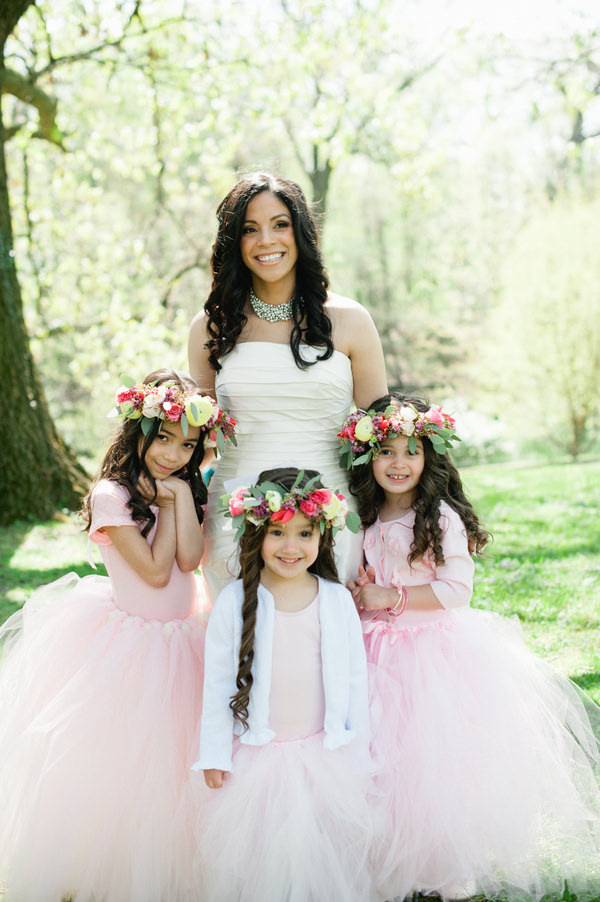 What's not to love about a group of littles in puffy tulle and pretty flowers? Nothing. That's what. Rustic Romance Maryland Wedding featured on United with Love
Photo: Kirsten Marie Photography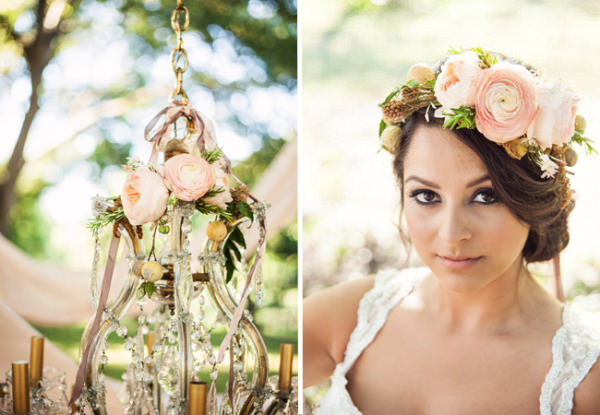 Pale blooms shine against a dark coif.
Photo: The Three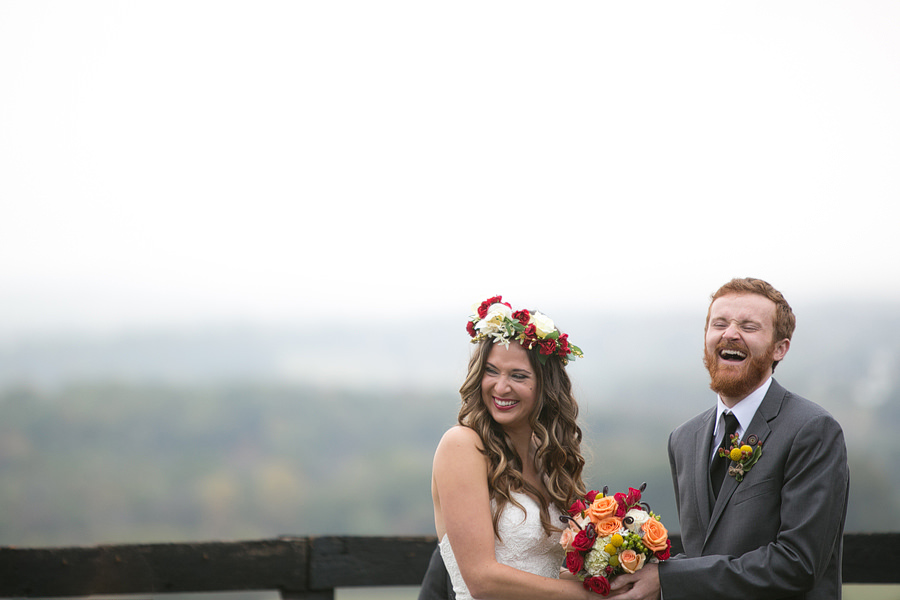 Bright smiles deserve to be framed with gorgeous petals.
Whimsical Boho Fall Wedding featured on Capitol Romance
Photo: Kristen Gardner Photography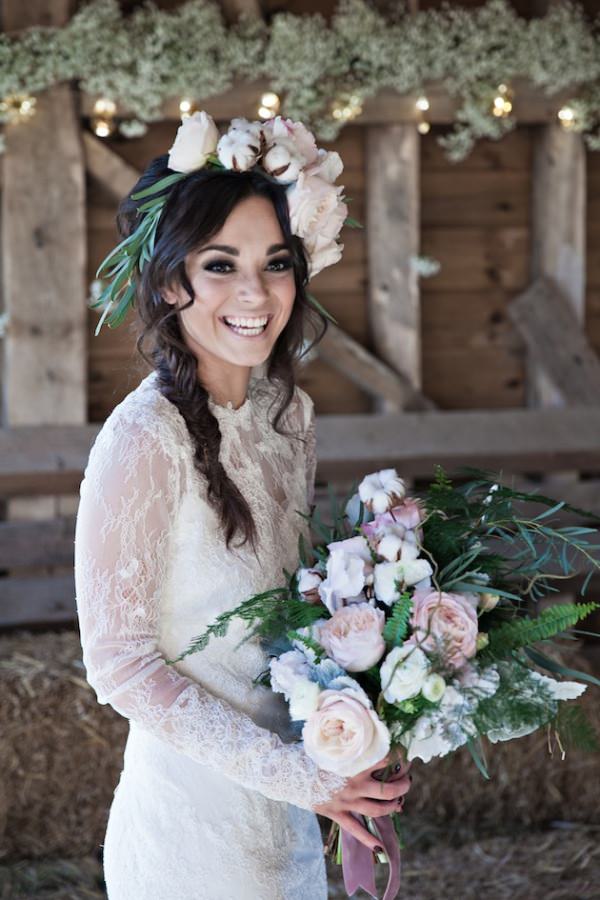 A monochromatic palette pops when surrounded by lush greens.
A Winter's Romance from Bridal Musings
Photo: Kerry Ann Duffy Photography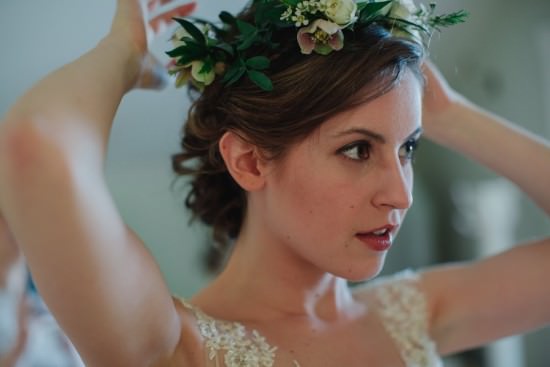 Flowers don't have to be oversize to make a big impact.
Sophisticated Barn Wedding from United with Love
Photo: Pinwheel Collective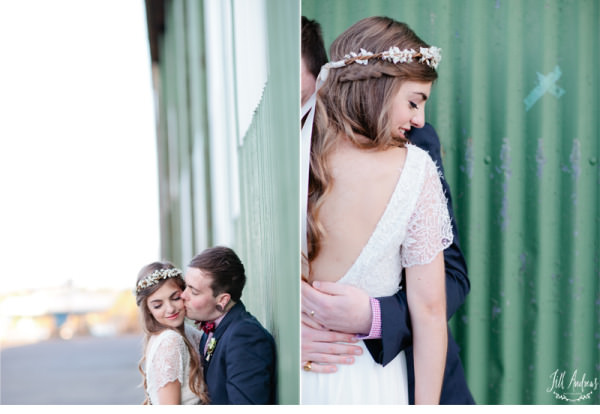 Small white flowers lend a relaxed, bohemian vibe.
An Unforgettable Aukland Wedding from Chic Vintage Brides
Photo: Jill Andrews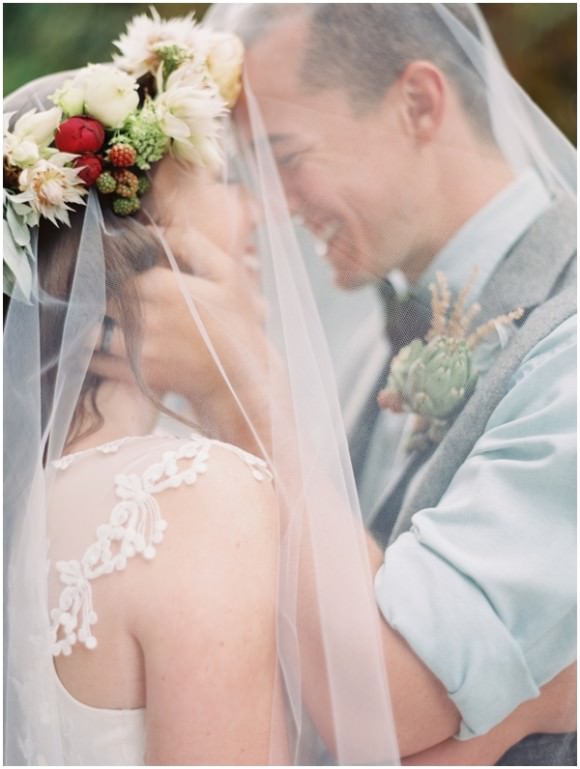 Who says you can't have a flower crown AND a veil? Not us!
Autumnal Wedding Inspiration from Wedding Sparrow
Photo: Laura Gordon Photography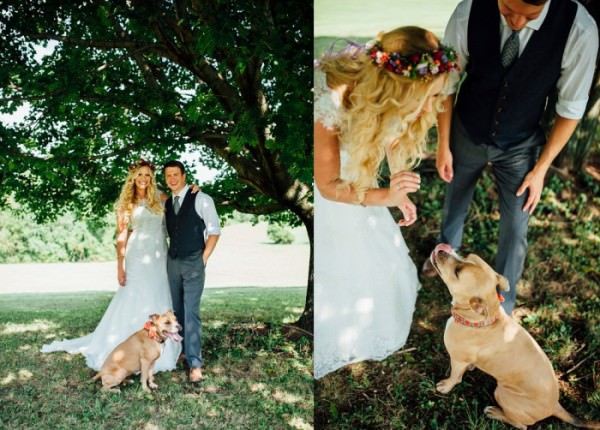 A dapper groom, a gorgeous bride, and adorable pup and a beautiful flower crown.
Rachel and Reid's Real Wedding from Burgh Brides
Photo: Mandy Fierens Photography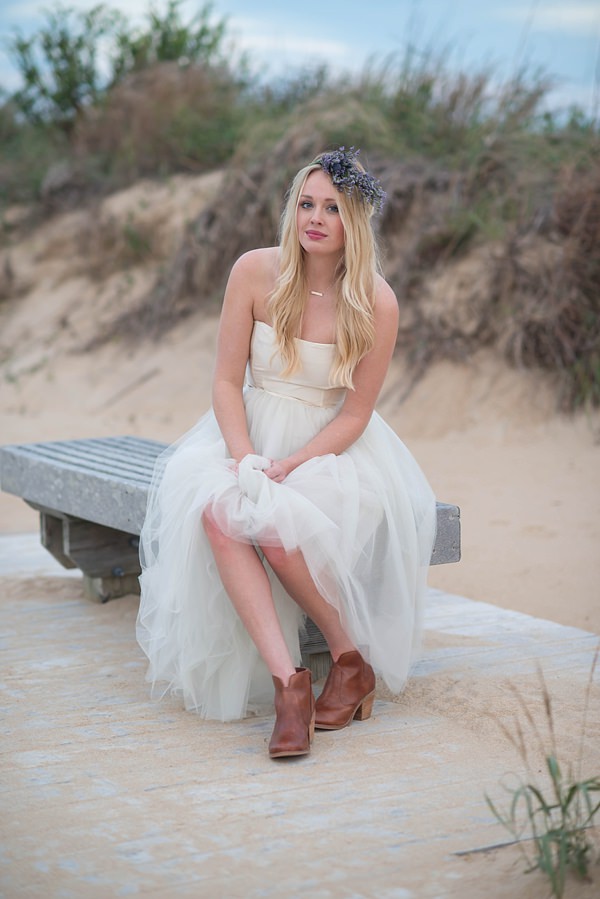 Sometimes simple really is better.
Simply Styled Virginia Beach Bridal Session from Tidewater and Tulle
Photo: Kim Stockwell Photography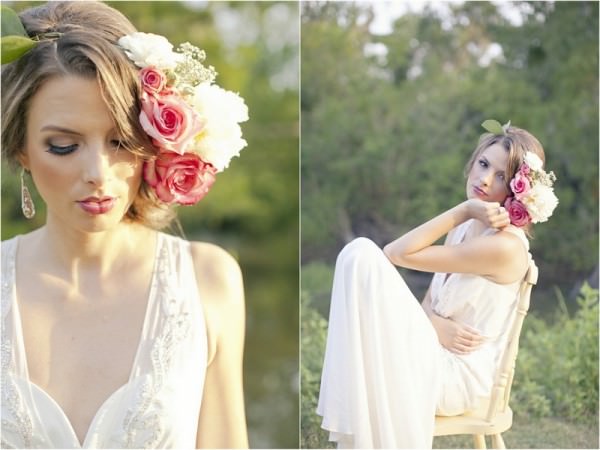 An offset crown is a little unexpected but totally gorgeous.
A Texas Vintage Styled Shoot from Knotsvilla
Photo: Time Flies Photography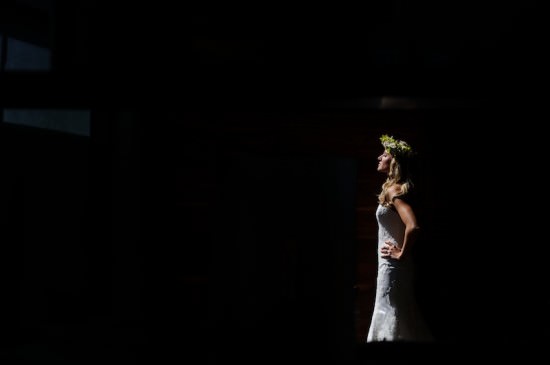 This shot is kind of everything bridal, bohemian and ethereal.
Summer Ballroom Ceremony on Baltimore's Waterfront from United with Love
Photo: egomedia photography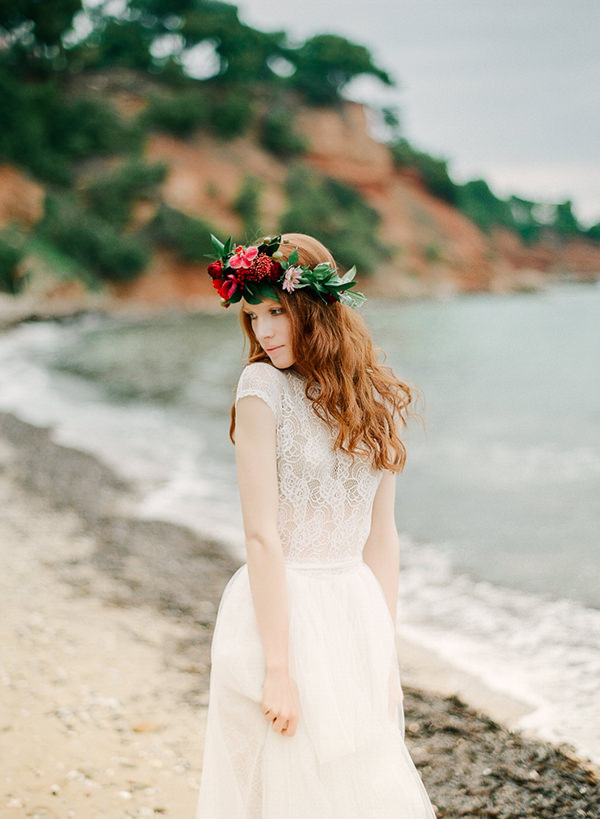 Accessories can be kept simple with a stunning red flower crown.
Red Winter Bridal Shoot on the Beach from Love4Wed
Photo:  Adrian Wood and Anna Roussos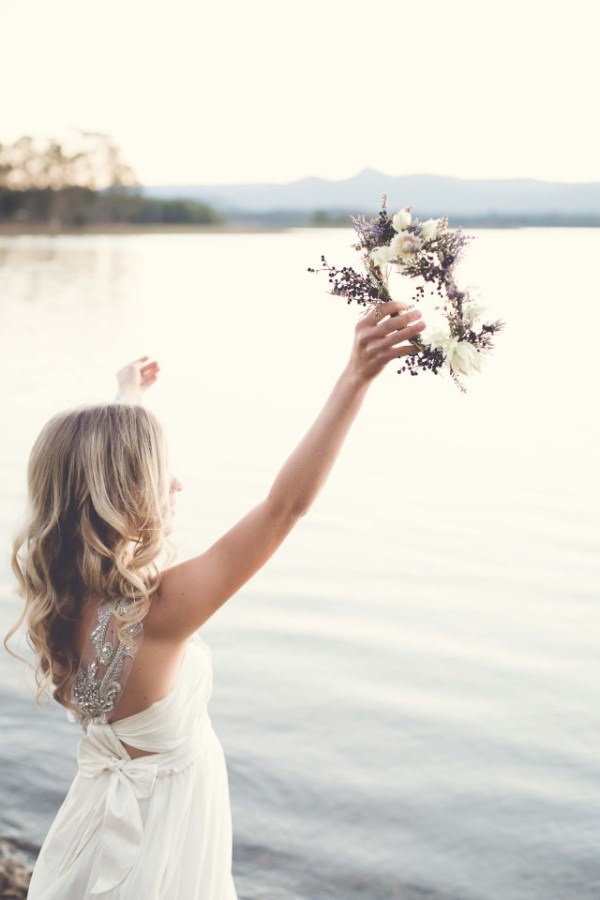 A simple and dainty crown can complement a bejeweled gown.
A Rock the Dress Shoot from Brisbane Wedding Weekly
Photo: Kelsea K Photography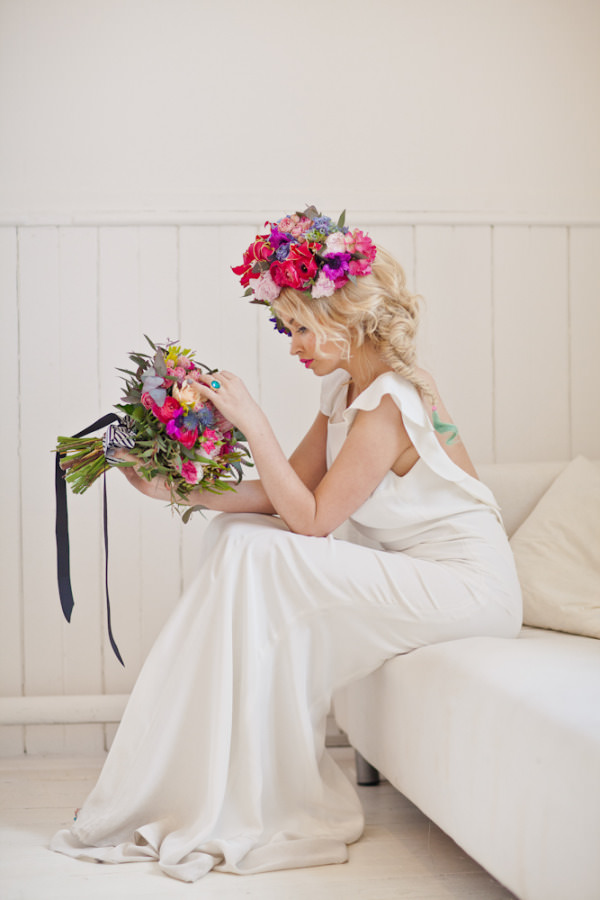 A pile of blooms in your hand, a pile of blooms on your head and a little wisp of unicorn hair.
How to Brighten Up a Monochromatic Wedding Scheme from Bespoke Bride
Photo: Katy Lunsford Photography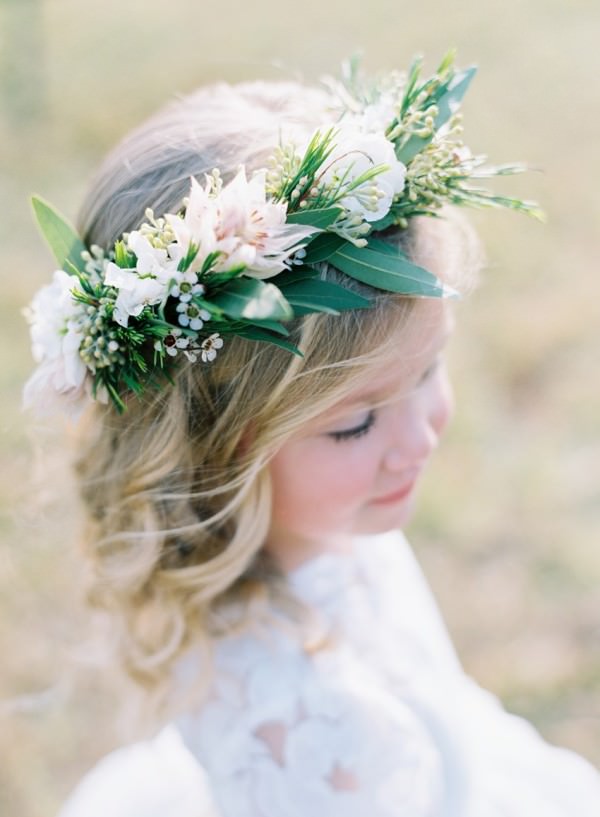 A little head doesn't necessarily mean a little crown.
An Elegant and Intimate Autumn Wedding from Chic Vintage Brides
Photo: Austin Gros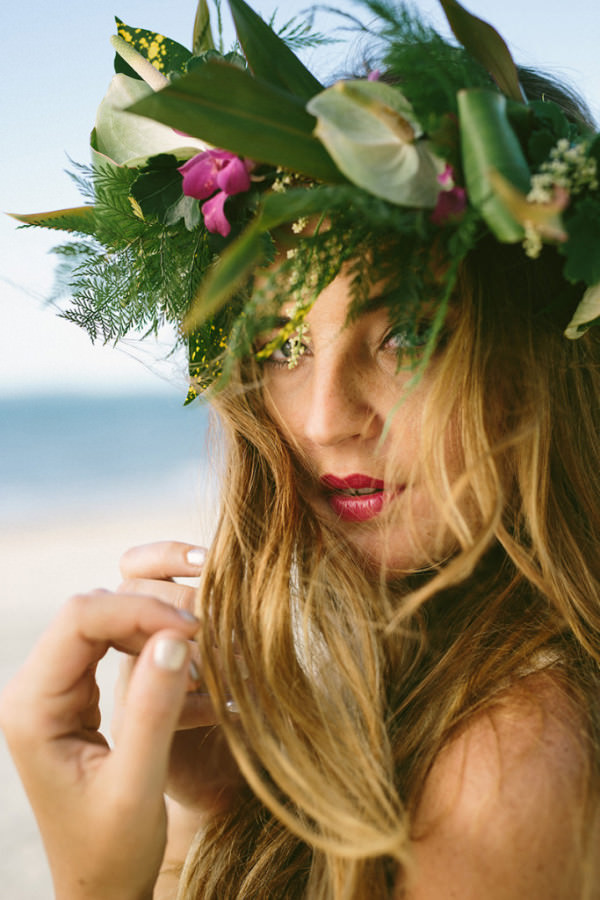 A gorgeous beach wedding calls for a bold wreath of blooms.
Fiji Bridal Hair Accessories Inspiration from Bula Bride
Photo: Nadi Bay Photography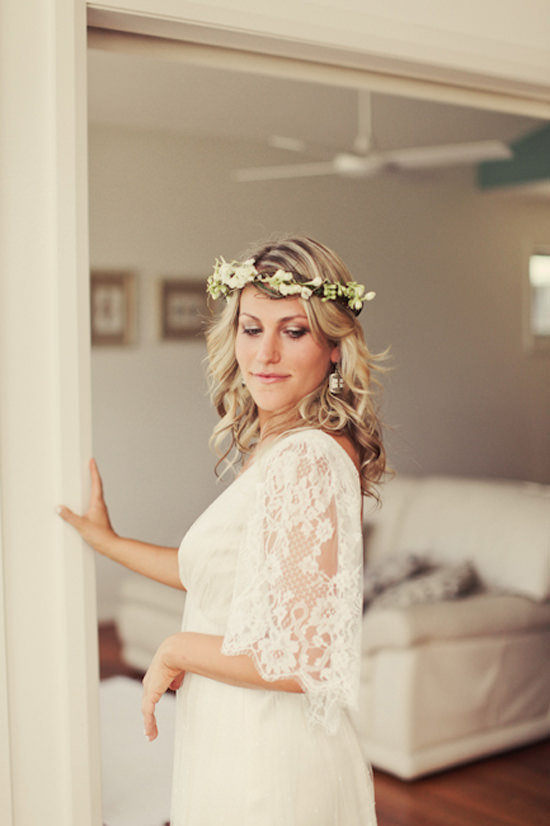 Flower child achievement: Unlocked. This bride is everything bohemian perfection.
Stanya and Lenny's Bohemian Forest Wedding from Polka Dot Bride
Photo: Lara Hotz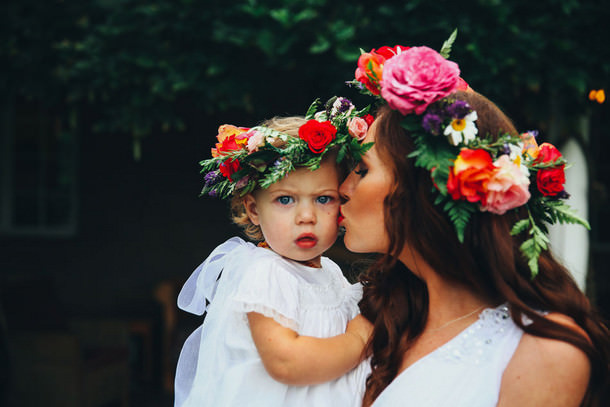 Matching crowns … and that expression!
Misty Bohemian Wedding from Southbound Bride
Photo: Duane Smith