As soonlyweds suited up in 2018, they embraced everything from black-tie tuxedo ensembles to more casual suit styles, proving that fancy attire isn't the only way to appear fashionable. This year a number of dapper wedding looks caught our eye, from a bride's eye-catching floral suit that popped against the gray skies along the Oregon coast to two grooms donning matching tuxedos for their walk down the aisle. So if you're still looking for style inspiration for 2019, check out the 10 best suit style looks we featured on the blog this year!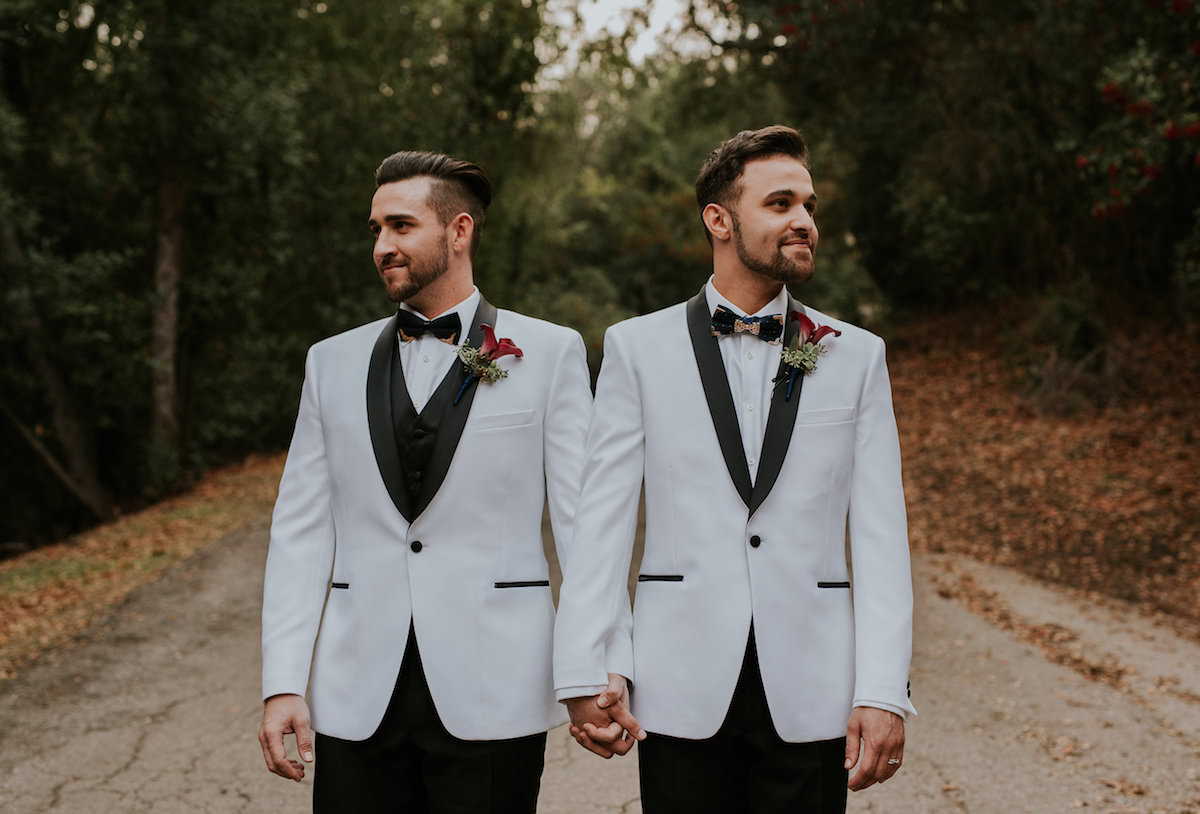 Scotty and Justin look sharp for their wedding in white tuxedo jackets with a black lapel and gilded bow ties that pop as a statement accessory. | photo by Christy Kendall Photography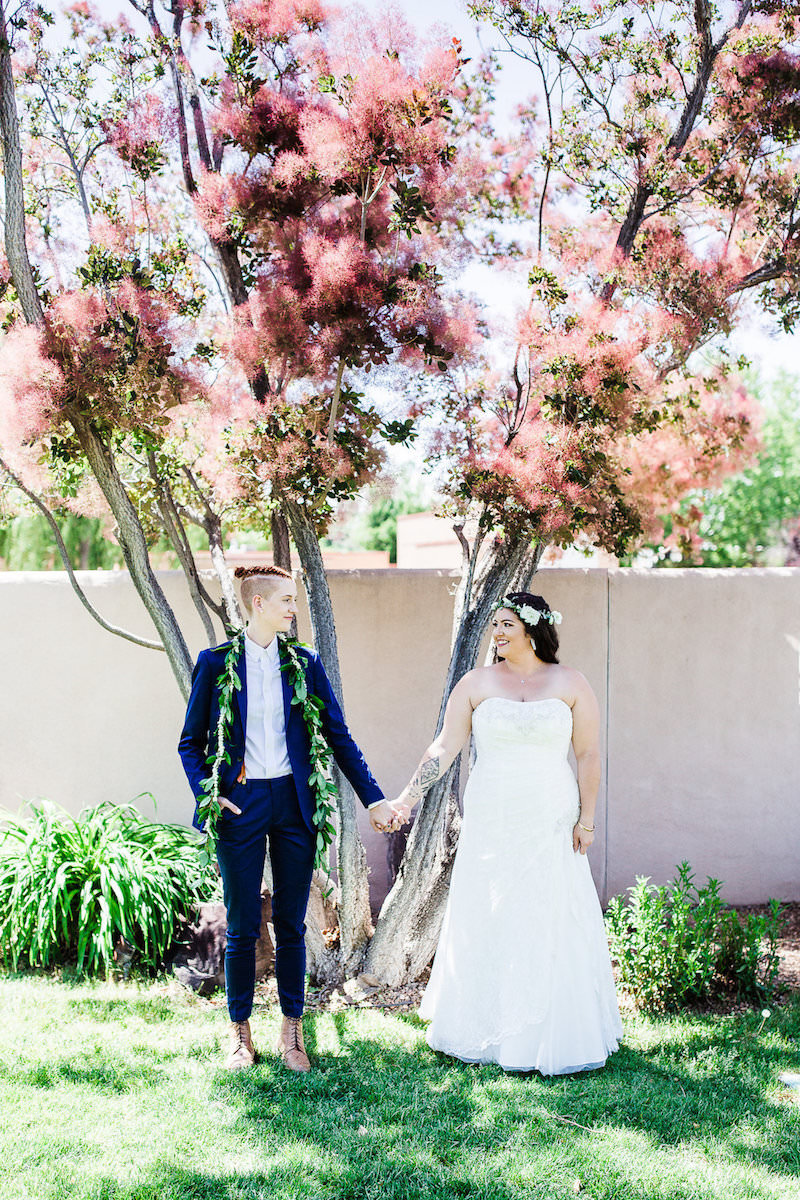 Pili completed her casual yet dapper blue ensemble with a pair of brown boots and a leafy lei fresh from Hawaii. | suit by Express | photo by Chrisi K Photography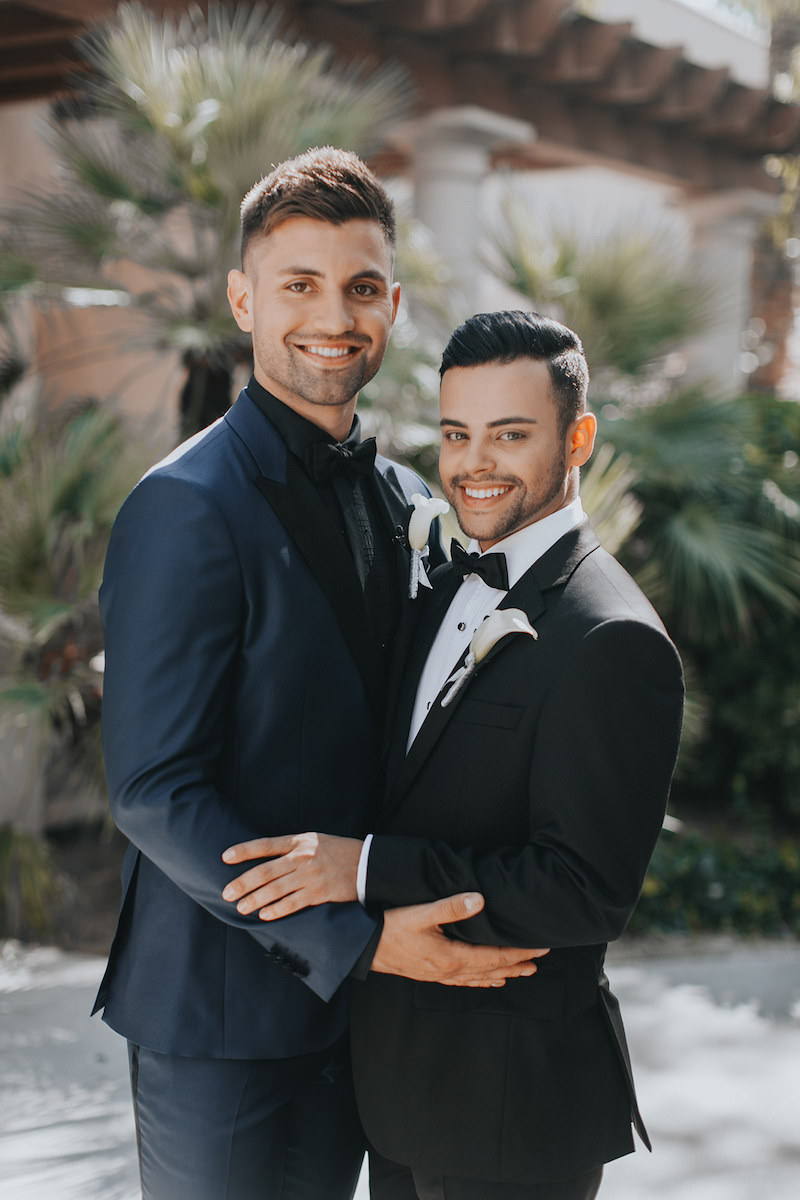 These glowing gents donned black tie attire along with the wedding party for their Las Vegas wedding. We love the way their looks complement each other and that they both opted for a bow tie. | suits by Hugo Boss | photo by Adam Trujillo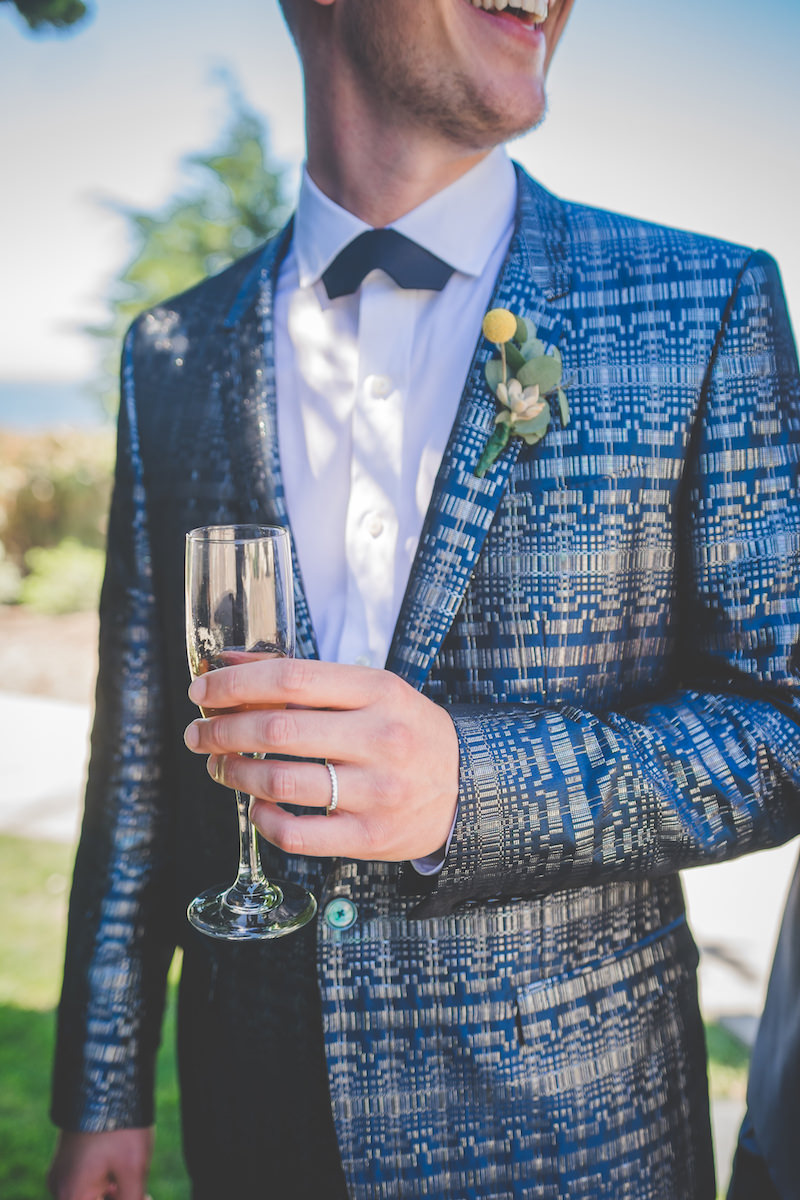 Zack's striking jacquard suit had a metallic-looking finish that didn't require many added accessories except a subtle boutonniere with a billy button for a pop of yellow. | suit by Dolce & Gabbana | photo by Kim C Villa Photography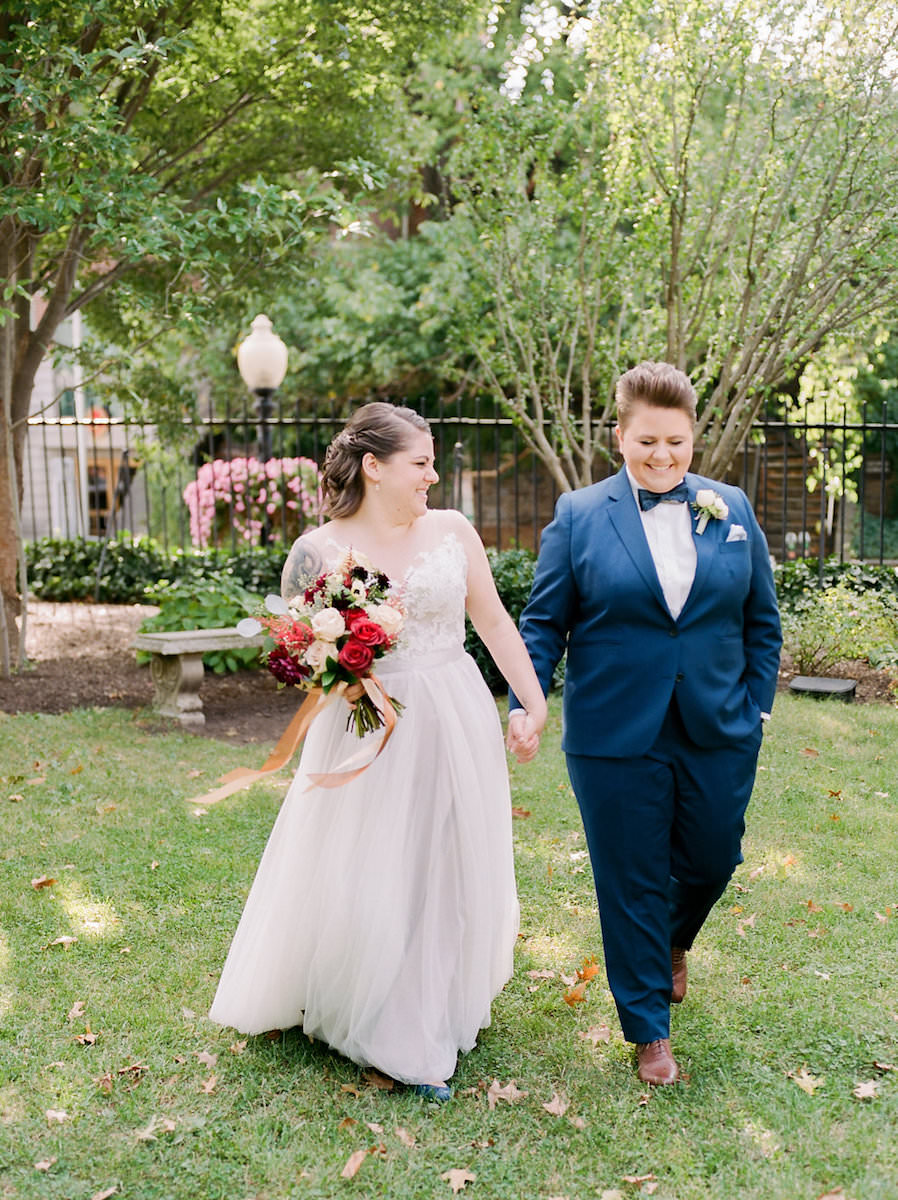 Betsy and Rachel's wedding color palette included beautiful hues of navy and copper, so a navy suit paired with a blue bow tie and brown brogues was the perfect attire choice. | photo by Lissa Ryan Photography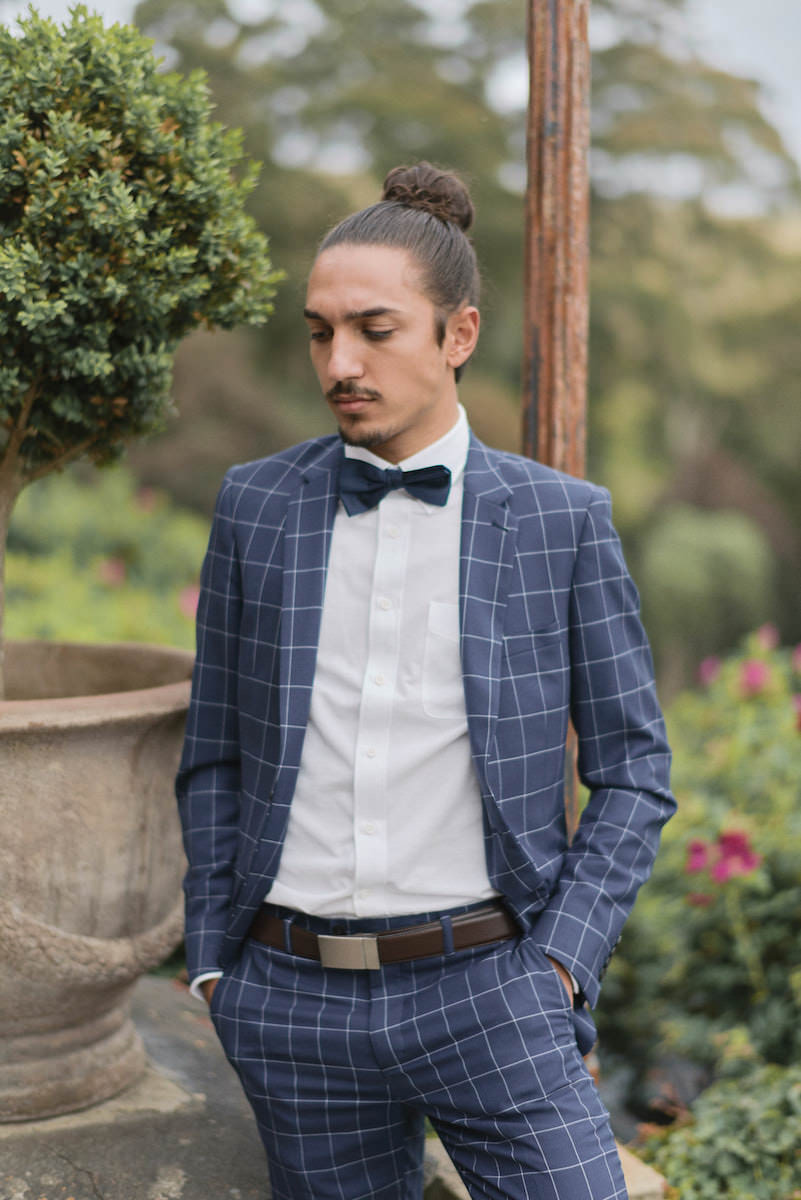 For a fashionable and romantic French-inspired styled shoot, this groom's blue windowpane suit looks positively chic. | photo by Sephory Photography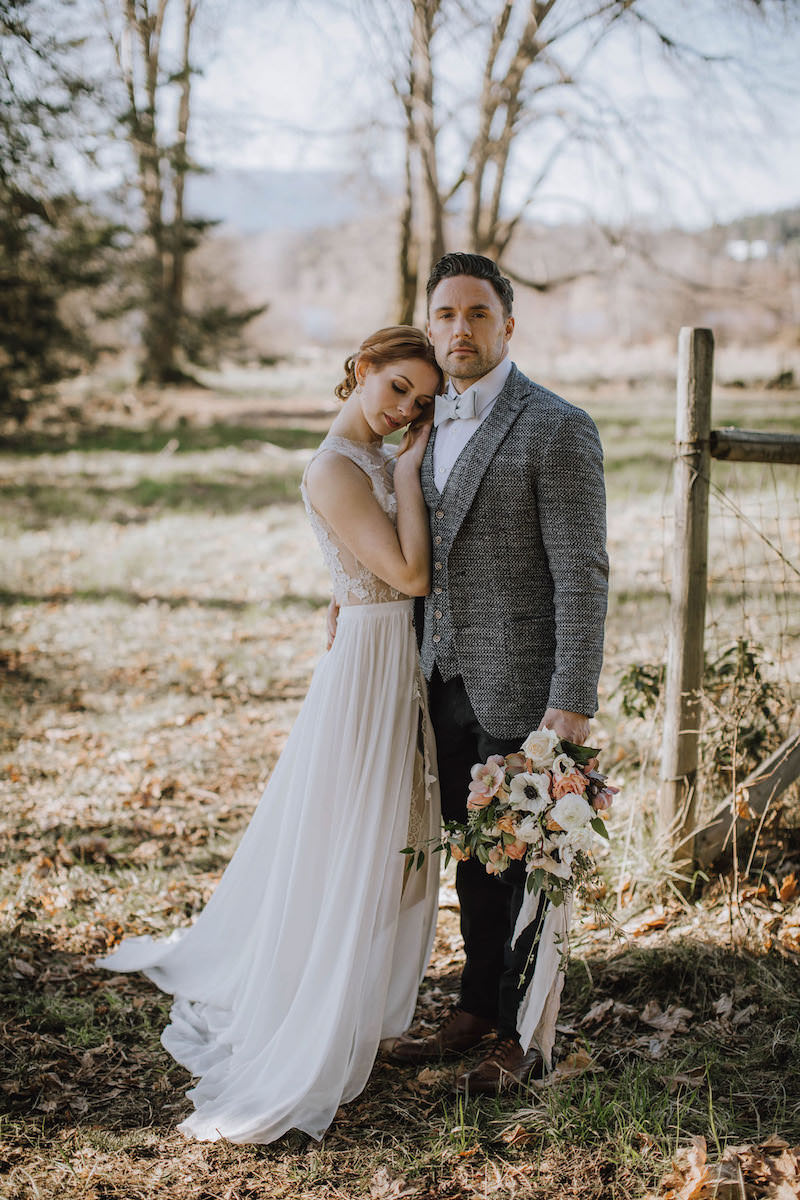 We're loving the texture and look of this groom's gray getup, which is accessorized with a light gray bow tie. | suit by Outlooks for Men | photo by Myrtle and Moss Photography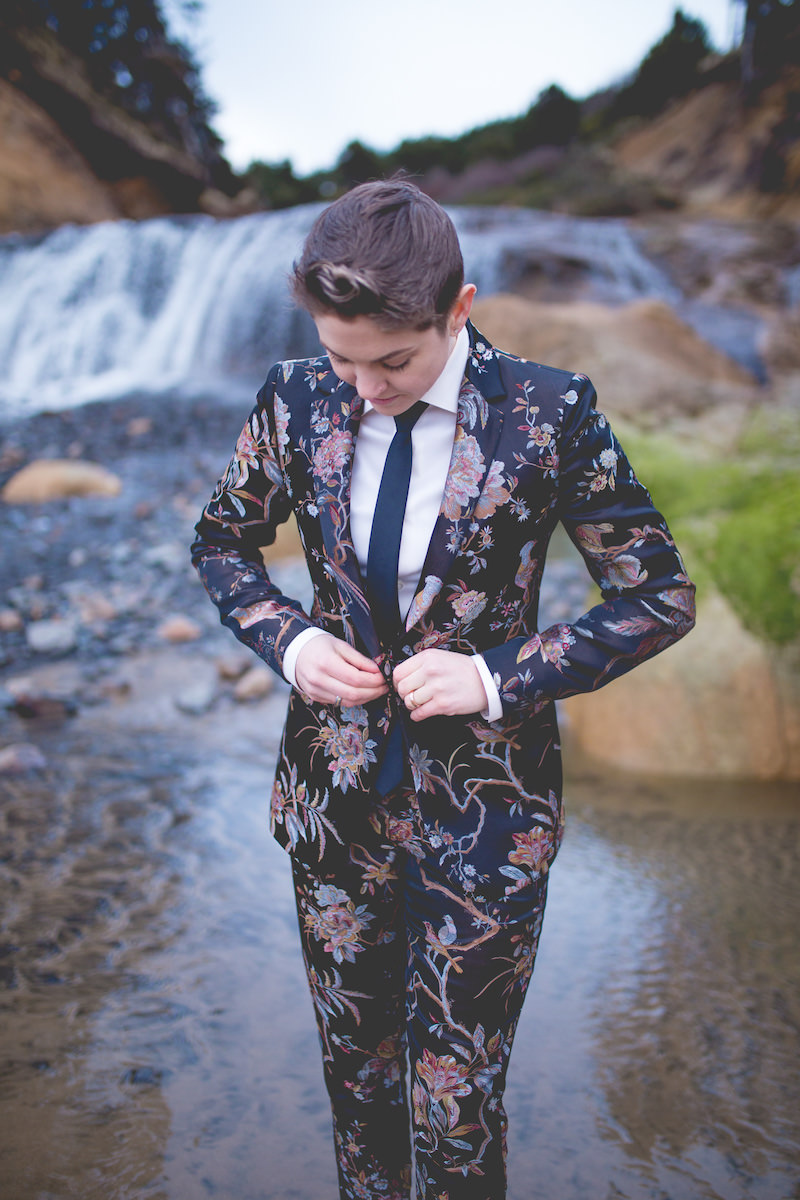 How incredible does this moody floral wedding suit look against the contrast of the gray Oregon coast? Creatives brought moody wedding inspiration to the beach, and this suit was a striking style choice! | suit by Alice + Olivia | photo by Someplace Images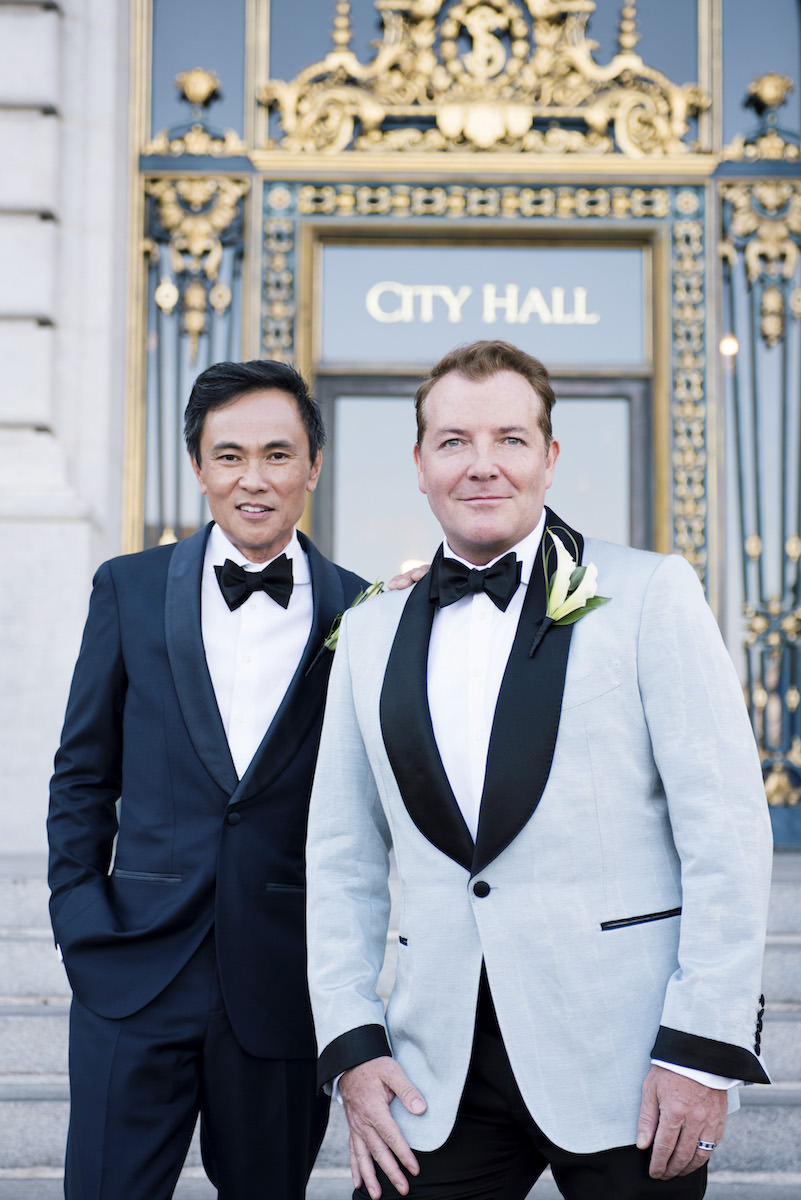 Both of these grooms looked elegant in blue hued tuxedos for their San Francisco City Hall wedding. | suits by Suit Supply and Tom Ford | photo by Angie Sylvie Photography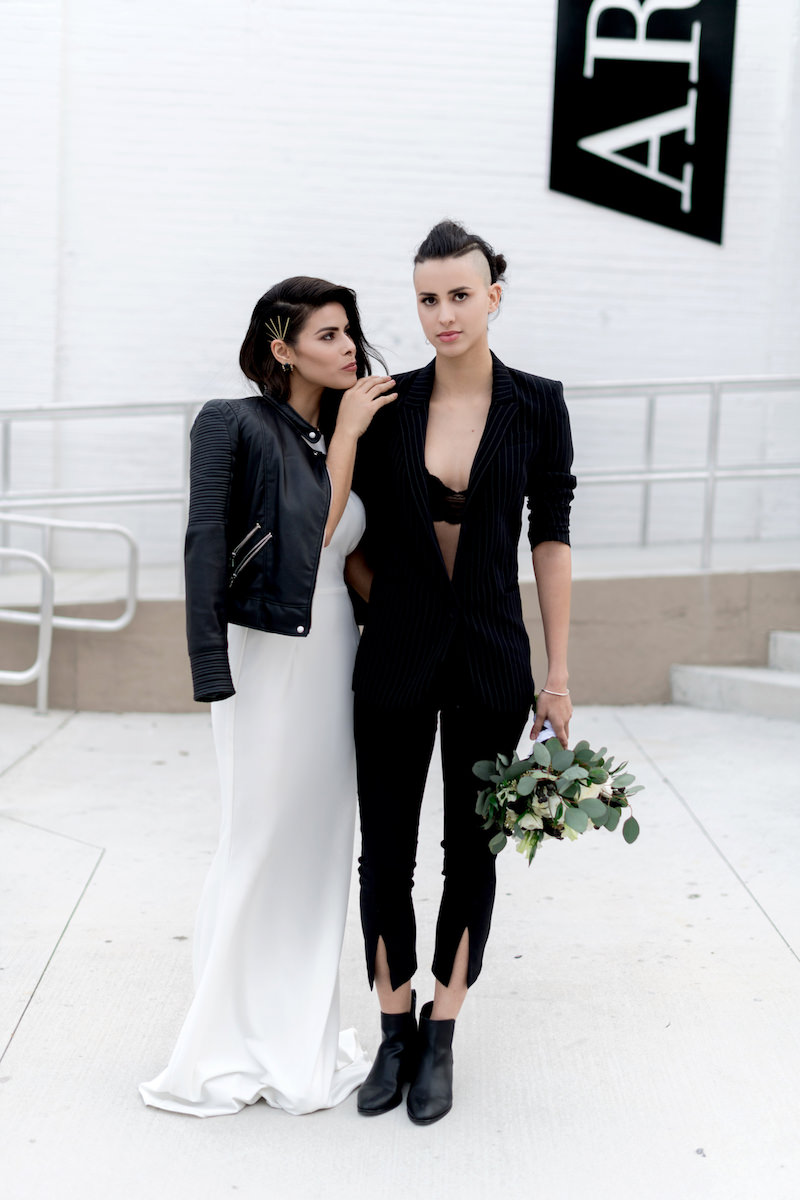 Edgy and minimal, this inspiration shoot featured one of our favorite dapper bridal looks with a sexy blazer paired with stylish pants and a pair of boots. | photo by Kristen Weaver Photography
*Editor's Note: This post contains affiliate links. Each time you purchase an item via our affiliate links, Love Inc. is receiving a small percentage of the sale, thus you are helping our small, EQUALITY-MINDED™ business grow and allowing us to provide more content for YOU! Isn't that just fantastic?
Written by: