When Betsy and Rachel stumbled upon The Ritz Carlton Georgetown, the rest of their vision for their wedding day suddenly became clear. The venue's romantic and industrial feel was the perfect match for a striking navy and copper affair filled with personalized details that honored the brides' relationship, which dates all the way back to elementary school, and their shared love of sports. With A. Dominick Events spearheading the planning of their big day and Lissa Ryan Photography behind the lens to capture the stunning details, Betsy and Rachel's Washington D.C. wedding is sure to make you swoon!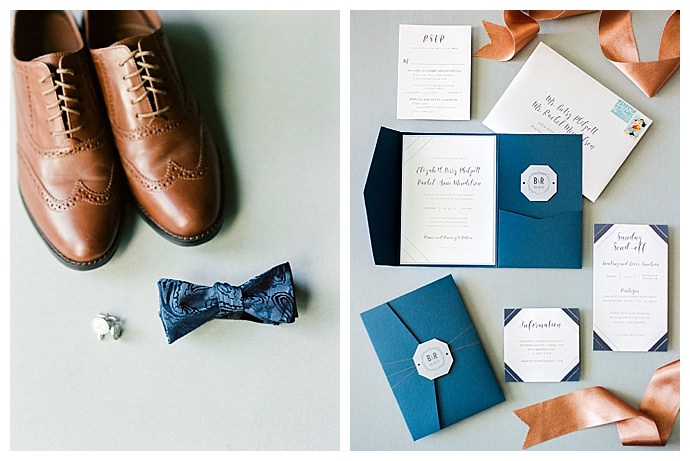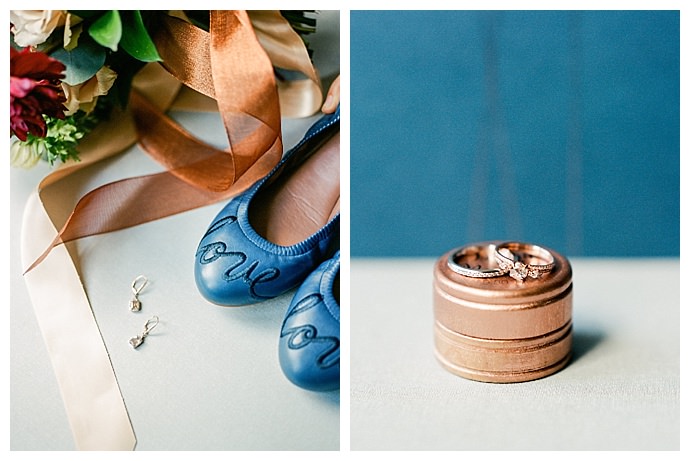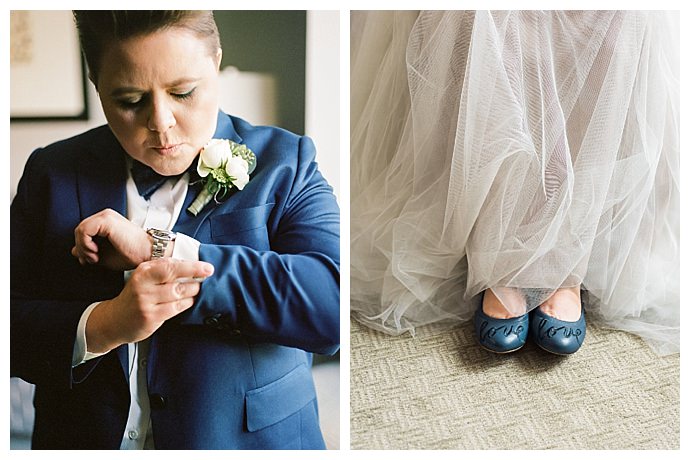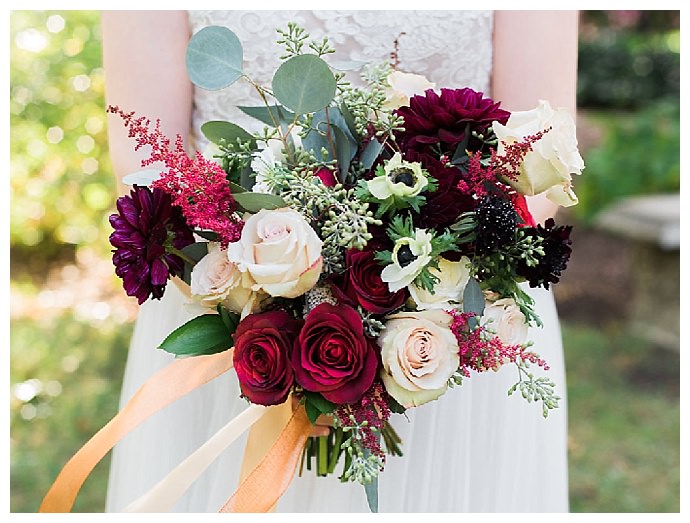 The Love Story
Betsy and Rachel first met on OkCupid — or so they thought. On their second date, they discovered that their paths had crossed much earlier in life as they had both been in the same class for first and second grades. "We even have the photos to prove it," they say. They quickly bonded over tales from elementary school and soon realized they shared a love for sports and animals. And two years later, they revisited Meridian Hill Park, where Betsy asked Rachel to be her girlfriend, and they asked each other to spend the rest of their lives together.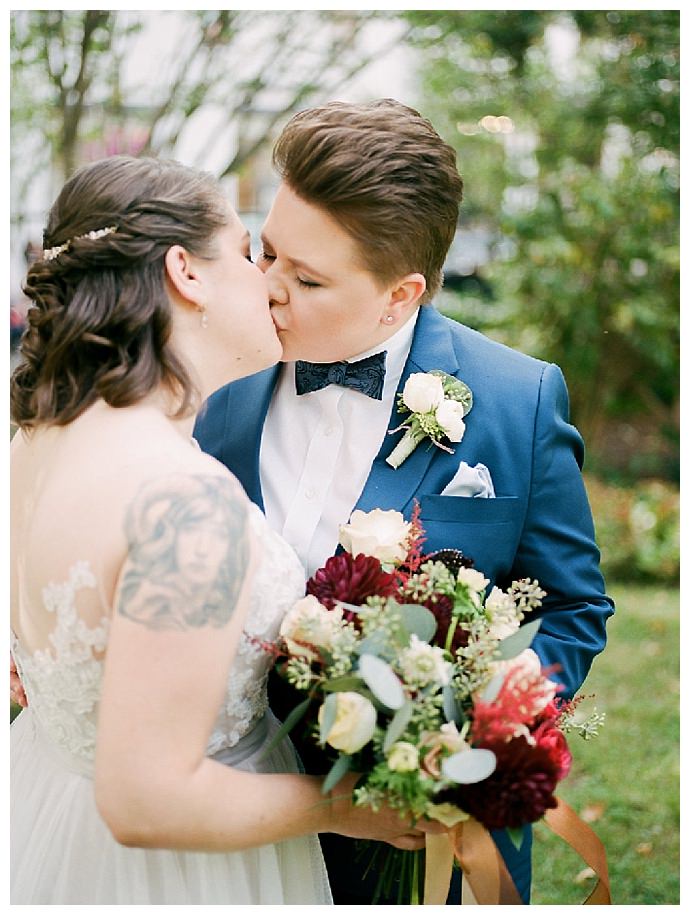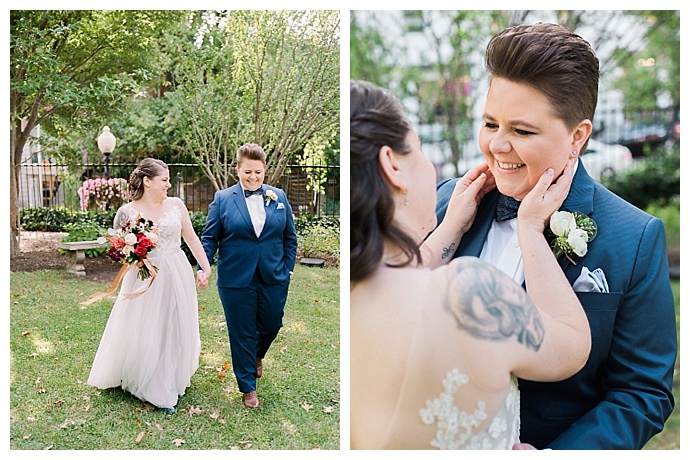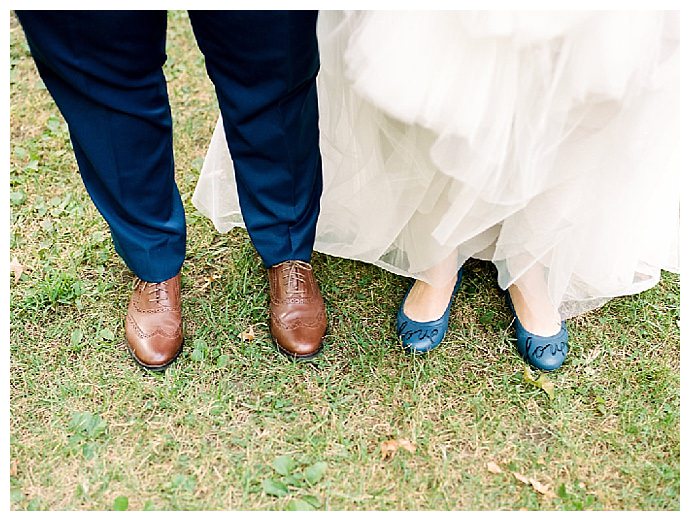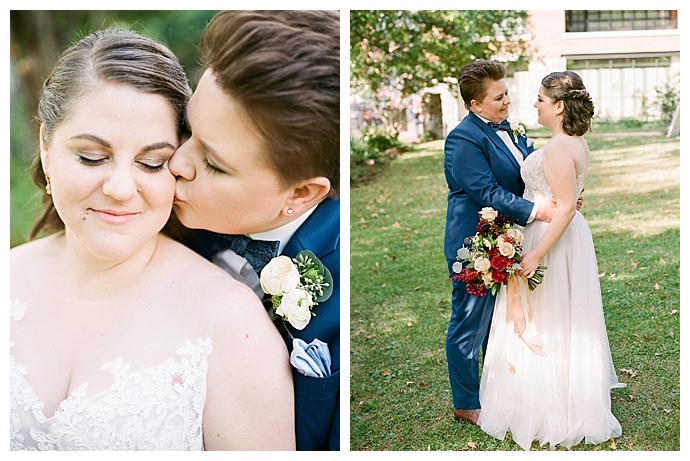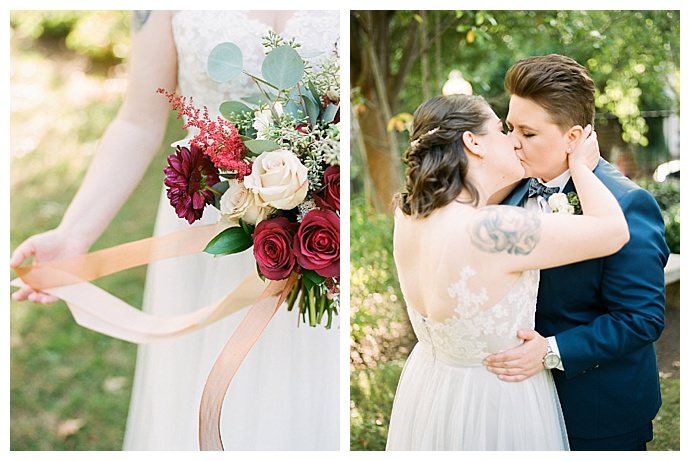 The Ceremony
When it came down to the details, both Betsy and Rachel shared the same vision for their wedding day. "We knew we wanted it to be personal and romantic with an industrial feel," the brides say. "Luckily for us, the Ritz Georgetown had the exact aesthetic that we were both looking for — exposed brick, enormous windows, steel beams, a cozy, industrial feel plus a beautiful garden for an outdoor ceremony." Standing in front of a copper arch draped with beautiful florals, Betsy and Rachel exchanged vows while one of their best friends officiated the ceremony. "Even though we wrote the ceremony with her, she surprised us with touching words about us as a couple," Betsy and Rachel say. "We also wrote our own vows to add to the intimacy and to make each other cry."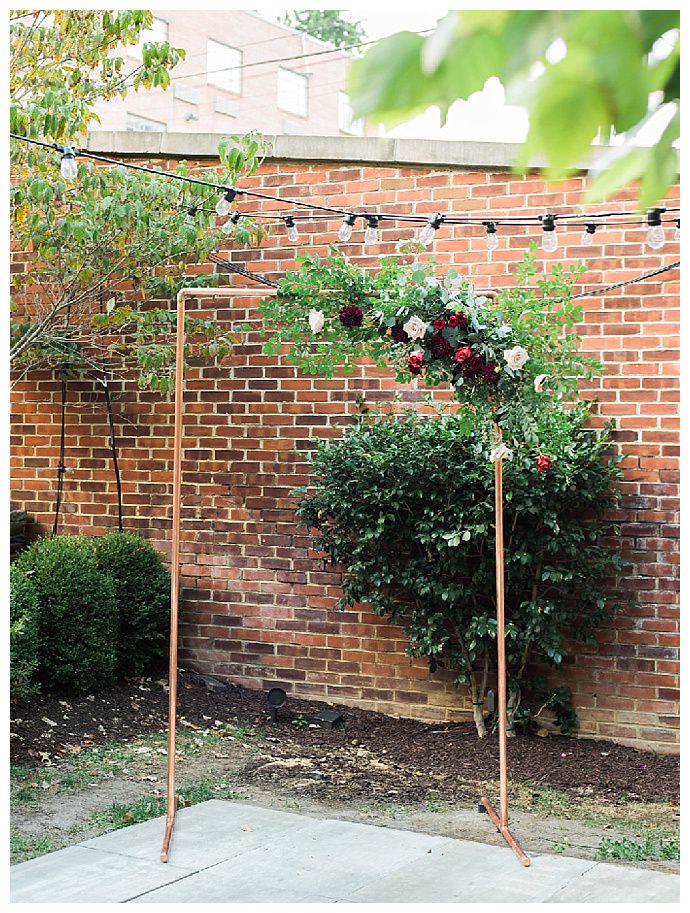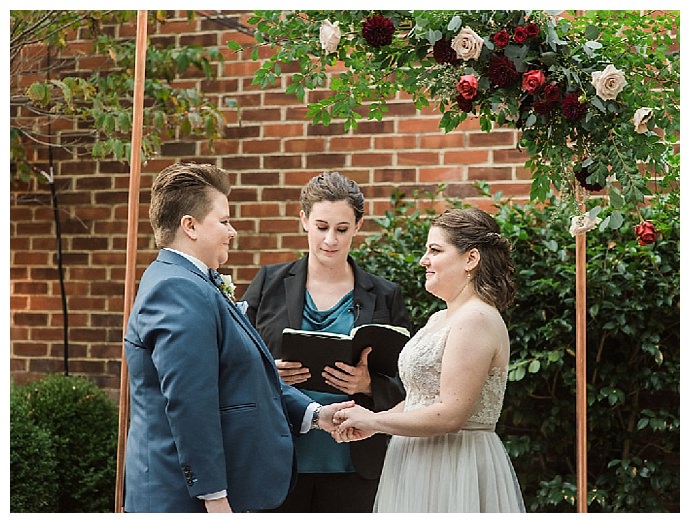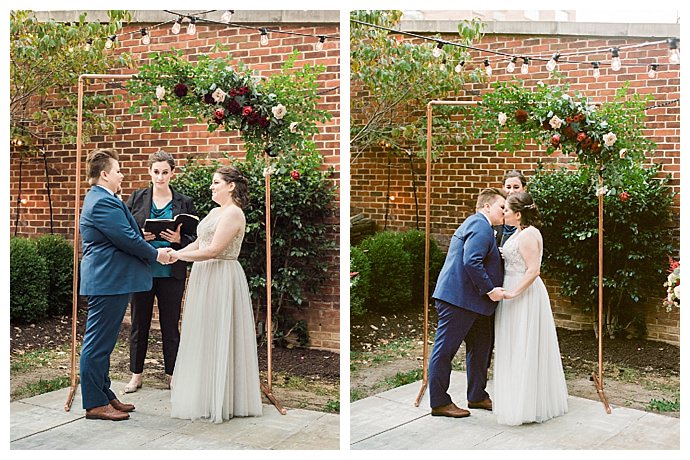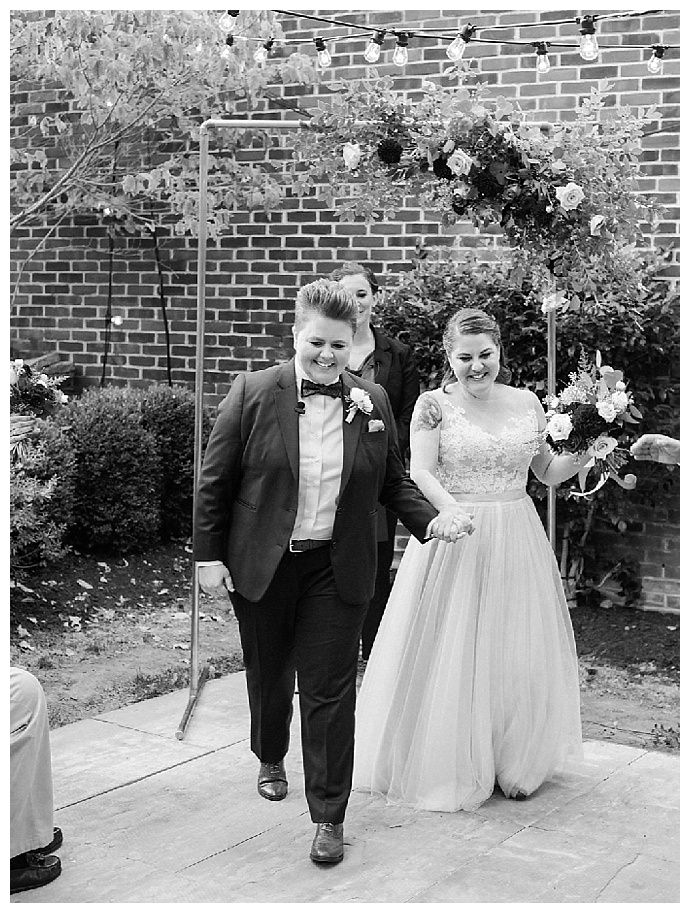 The Party
As guests made their way inside The Ritz Carlton Georgetown following the ceremony, they were met with a stunning array of navy and copper details, lavish greenery and flowers arrangements and personalized details special to the brides' love story. "We are both sports fans and knew we had to incorporate our love for our teams," they say. "We had a custom bobblehead created for our wedding, and our guests signed a home plate instead of a guest book." They also wanted to include their three cats and a dog in their wedding day since they couldn't be there, so they named a signature drink after their fur babies and made props for the photo booth with their faces. After dinner, Betsy and Rachel broke with tradition and made a modern update to the parent dances. "Instead of traditional father-daughter dances, we chose to do a family dance that gave us an opportunity to dance with our moms and ended with each of us dancing with our immediate families," the brides say. It was the perfect way to honor their families coming together as one.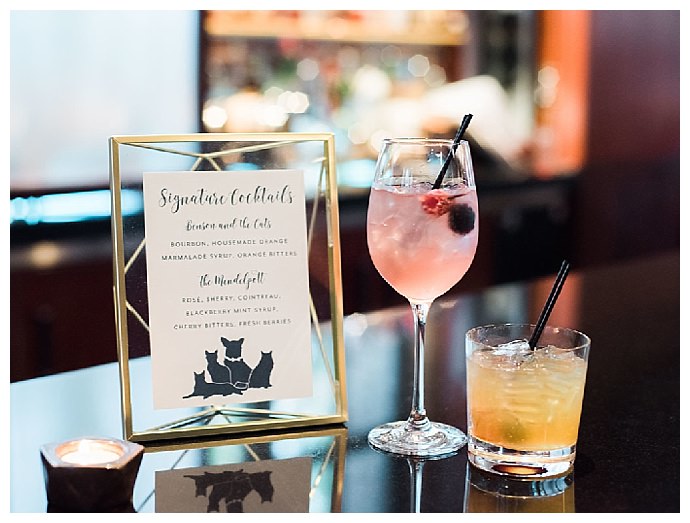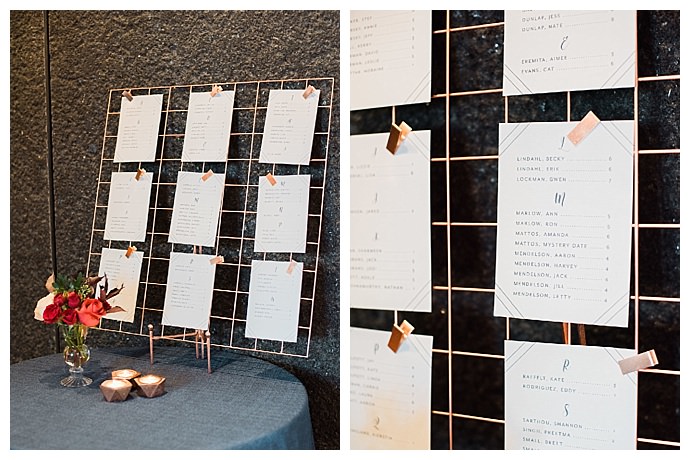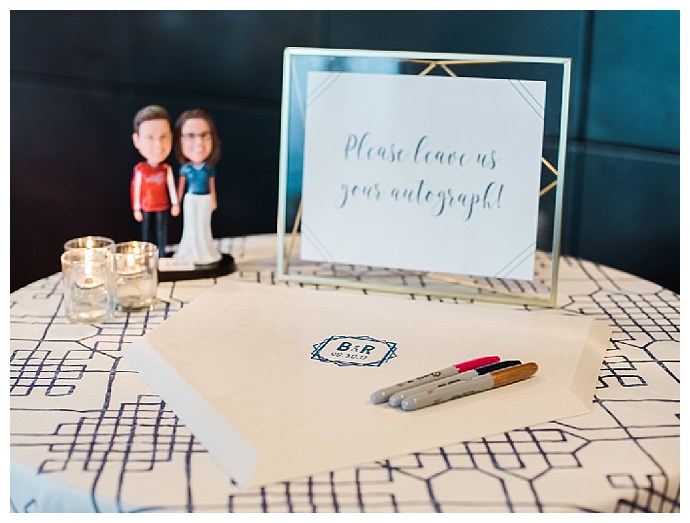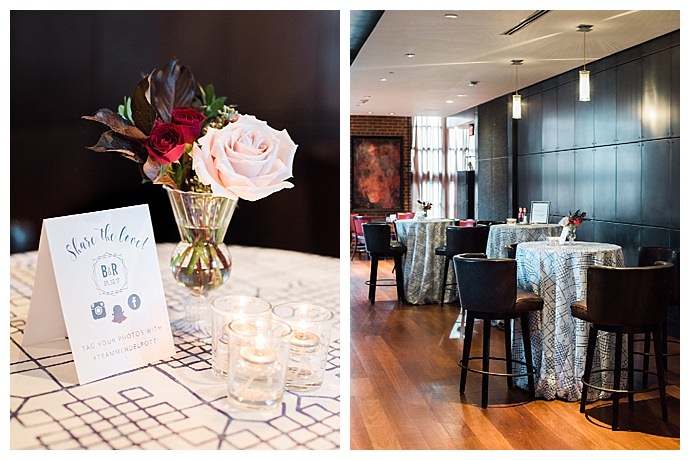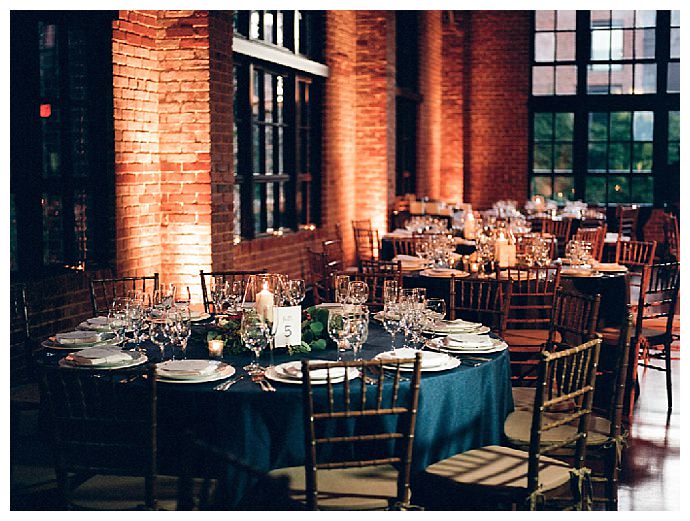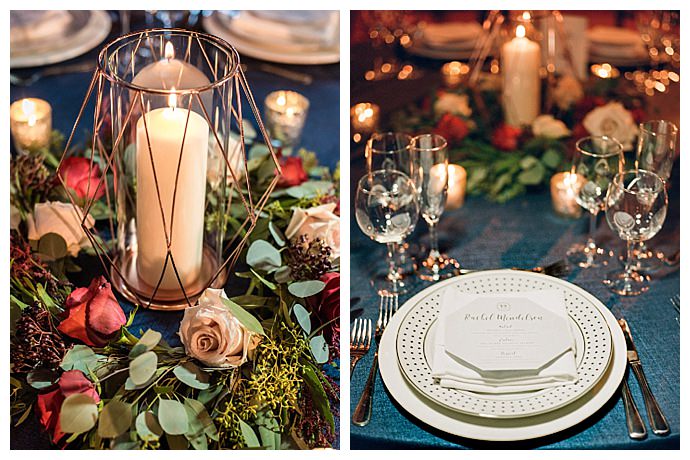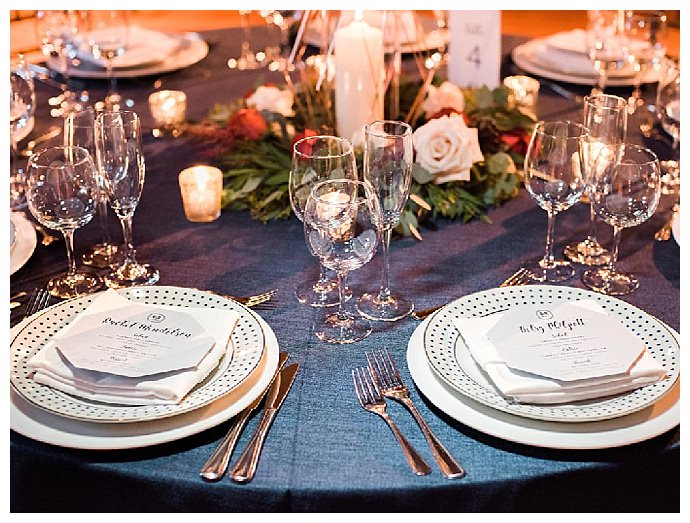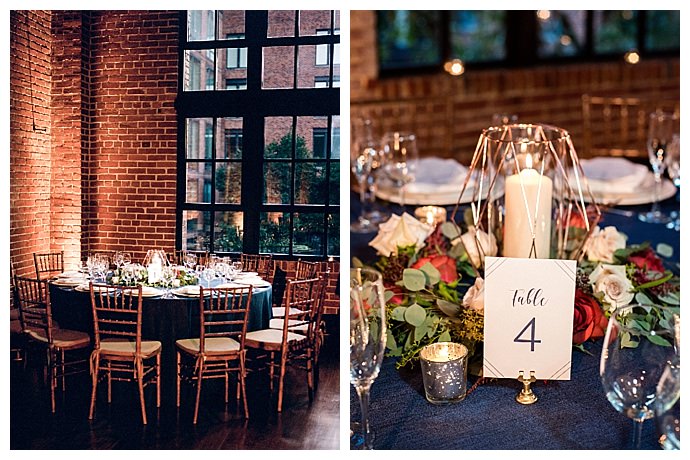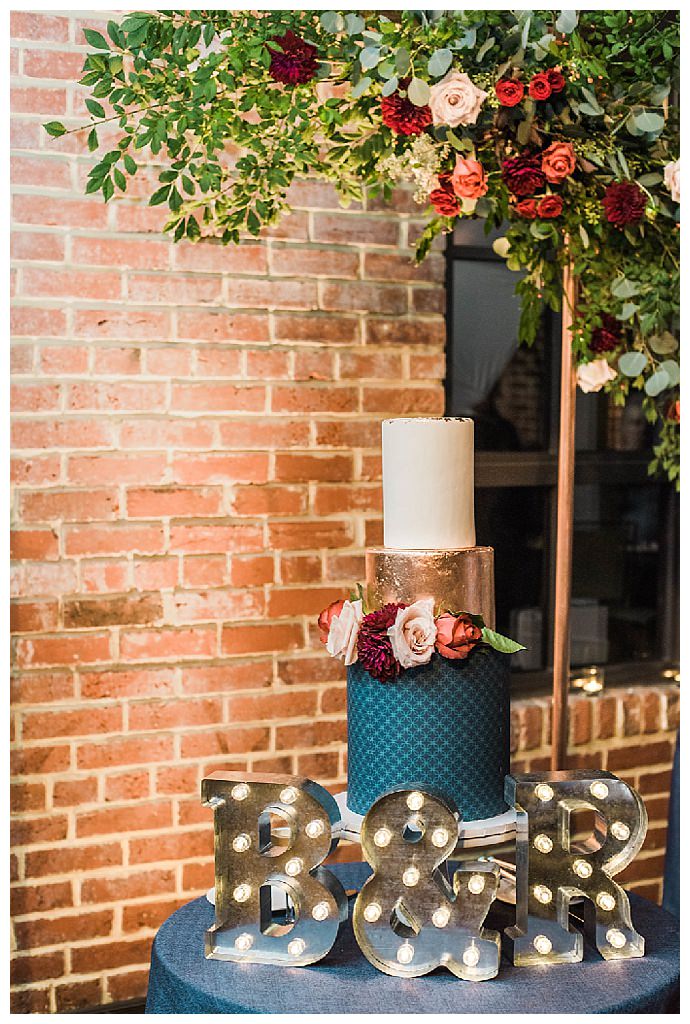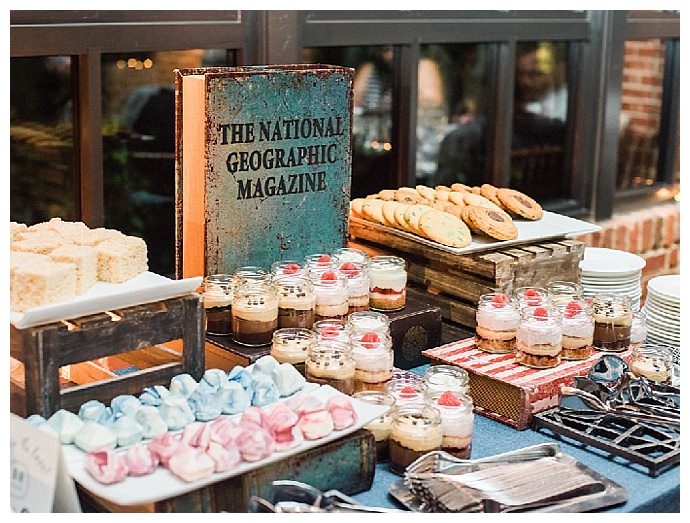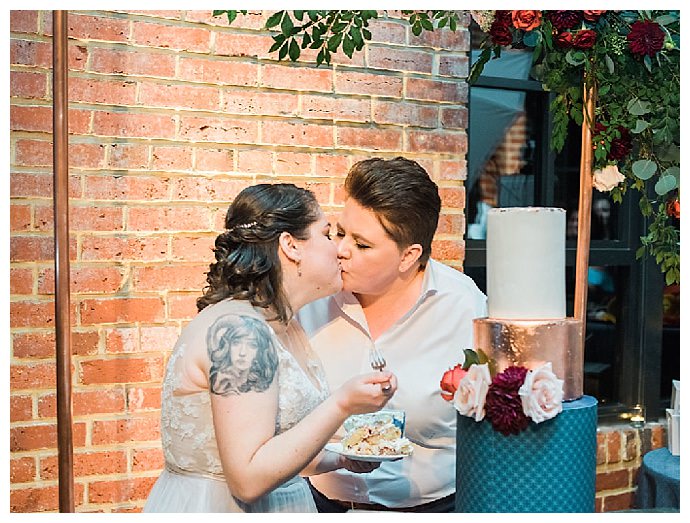 Memorable Moment
"Our first look was special," Betsy and Rachel say. "Although we were together for most of the day, even when we got our hair and makeup done, we had no idea what each other's final look would be!"

Betsy & Rachel || Wedding Highlight Video from Love in Color Films on Vimeo.
Written by: