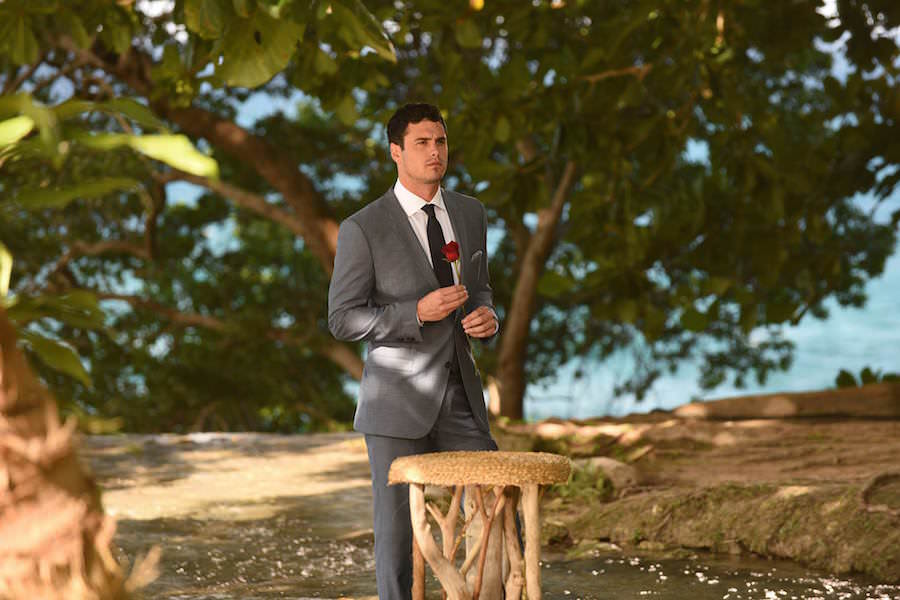 Were you ready for the finale, Bachelor Nation? This season has been one of the better ones in Bachelor history, IMO. I think maybe because on some level we related to at least one of the contestants and maybe because Ben seems like a genuinely nice guy unlike the past two contestants. Whatever your feelings on this season are (loved it or hated it? Let us know in the comments!), I think we can all agree that we were waiting with true anticipation for Monday night's finale. Admittedly, "The Bachelor" has lost its ability to truly spark any surprise since the advent of RealitySteve.com, a gossip website whose spoilers for each season of the franchise are usually about 99 percent accurate — since my league fell through, I can't lie and say that I've been tempted to check up on Steve each week, just to see if I'm right about my own predictions. And I am because I totally called this season's winner from the first episode. However, the producers did have one last trick up their sleeve that even Steve didn't catch until the night before the finale aired. Are you ready to discuss, because I know I am — let's recap!
One thing I truly love about this show is its flair for the dramatic. They have always been a go big or go home kind of operation, and that's generally how I agree to live, so I'm all about it. Chris Harrison introduces the live finale show with the teaser that Ben and his future wife might get married on After the Final Rose immediately following the finale. Now, we all should have known that this was not going to happen: if Ben and his fiancée can ultimately make it through the engagement and being in the public eye after this show, ABC will give them a multimillion dollar televised wedding. But, you know, we won't get our answers until after the show.
Has anyone else gotten sick of Ben talking about how unlovable he is? It was a cute gimmick at first — one of these girls will heal his broken heart! — but at the end of the show, he's in love with two women, and I'm pretty sure more women than just those two confessed to being in love with him as well. Confirmed: Ben Higgins is, in fact, lovable. Let's move on.
I honestly think it's bananas that he told two women he loved them because, you know, is that really possible? I guess I won't knock it until I've tried it but it threw me for a loop. Ben's mom is on the same page, because her reaction to Ben being in love with two women was the best reaction I've heard: "It's just … really disturbing to me." Me too, Mrs. Higgins.
Lauren meets Ben's parents first and does a pretty solid job of winning them over. She's got all the right answers. She brings them flowers and wine and talks about nothing but how much she loves their son. It's boring and predictable, but you can tell she means it! So that's nice. She asks Ben's mom for advice on how to help Ben through basically the rest of his life — the ups and downs of being married, how to cheer him up when he's sad, etc. — and I don't remember ever seeing someone ask a question like that on this show.
Ben's parents prep to meet JoJo and admittedly are kind of wary of her because Lauren "set the bar so high." It's funny to watch the two of them against each other because they are polar opposites in every way … personality, hair color, even their voice register. I think Lauren is a great match for Ben, but JoJo is genuinely cool and down-to-earth and would also be a great match for Ben, so let's see how this plays out. Ben's parents do love her once they meet her, especially Ben's dad. You can tell he is 100 percent #TeamJoJo afterwards: while Lauren is "polished" he says, JoJo considers Ben to be her best friend and knew all the questions Ben's dad was going to ask before he asked them. Could it be that the producers had a hand in that?
P.S. I would love Ben's mom to serve as a mentor on future seasons. She is judgmental AF and I love it.
We're now at the girls' last dates with Ben before the final rose ceremony. Ben and Lauren spend the afternoon on a boat in Jamaica just floating around and talking about how much they love each other. Kinda nauseating, kinda perfect. I keep forgetting that Ben has that insanely large tattoo on his ribcage and between that and the extremely tight shorts he was wearing, I just. Ick. Don't know. Didn't care for it.
Anyway, here it comes … the moment we've all been waiting for. Ben drops the bomb that he told JoJo he loved her as well. It's really obvious that Lauren and Ben have a really special connection but Lauren does not take it well and spends the rest of the night crying and that's the basically last we see of her until the final rose ceremony. I gotta say, I always feel really bad for these girls. It's their last date with Ben before he makes a decision and he ruins the entire thing by confessing his love for another woman. Although, I mean, I guess it was better that he told them then instead of them finding out when the show aired?
Ben picks JoJo up for her date in a Jeep in the middle of the rainforest? So, okay, fine. JoJo and I both didn't know that Jamaicans drove British styled cars (i.e. driver on the right hand side!). What the hell else am I gonna learn tonight? JoJo is chatting with Ben and it slips out that she already knows she'll say yes to a proposal. Dude. On this show, admitting that you assume even the tiniest bit that you're going to get the proposal is digging yourself an early grave! Immediately after that, Ben tells her he's in love with Lauren, as well. Sadly, they have this entire conversation in the bathroom, so we don't get to actually see it … but JoJo has a little bit of a breakdown. I mean, do your thing, girl. I'd be freaking out as well. I'm glad she demanded answers while Lauren just took it and dealt with it. See what I mean about polar opposites?
Neil Lane shows up the next day and asks some incredibly vague questions about the woman Ben is going to choose. Here's a funny joke: Ben still doesn't know. He doesn't know! It's Neil Lane Day and Ben doesn't know who he's going to marry!!!!!! Guys! I can't live like this! I'm not going to lie, that stressed me out big time. How are you going to make that decision by looking at the ring and saying, "yep, I know who it is." That's exactly what Ben did, by the way, for those of you who did not watch this fiasco last night.
Now, watching this show, my competitive instincts really start to get fired up again. I kind of want to compete on this show just so I can win it. I don't even care who ends up being the actual Bachelor. I just want to win. You know, I read somewhere that ABC doesn't pay for anyone's clothes except for their final rose ceremony dresses. I feel like it would be worth it just to wear one of those. By now, I'd hope that everyone knows the Bachelor rules: whoever is first off the helicopter/out of the plane at the last rose ceremony is a goner, which means the next 5-10 minutes of television are about to be pure torture.
Of course, who steps out of the helicopter but JoJo. I knew this was going to happen, but sad to see it come true as well. This is the first time I've been okay with both contestants winning. Chris Harrison walks her to Ben, where she launches into an entire speech about being ready to spend the rest of her life with him. She clearly had no idea what's coming. A lot of times the contestants can tell when they're going to lose but I think she genuinely thought she had it over Lauren and once Ben starts to talk you see it all go downhill. Like, it just hurts. JoJo has a total freak out and is escorted off the island. But this isn't the last we've seen of her! Stay tuned.
So now you know this means that Lauren B. is the winner of The Bachelor's 20th season and the future Mrs. Higgins. I'm not going to go into the proposal details because it was overly sappy, gross, I may or may not have teared up and I don't want to talk about that, and finally, Ben called her his person. I'm still annoyed with it. Stop using Grey's Anatomy's best friend language to describe your fiancée.
Surprise twist #1: Ben and Lauren did not take the wedding option that Chris Harrison provided. Sorry, Ben's hometown pastor whose name I unfortunately did not catch. Maybe next time.
Surprise twist #2: As many of you know, Reality Steve and later Us Weekly reported that Caila was to be the next Bachelorette — evidence of her filming her intro video in Ohio popped up on the Internet last week. I was infuriated when I found this out, but we can all breathe a collective sigh of relief … the new Bachelorette is actually JoJo, announced by Chris Harrison last night on AFTR (so you know it's legit). Thank God. I was starting to worry that I'd have to boycott the next season.
I don't know about you, but I am incredibly excited for JoJo's season. Additionally … if anyone's interested on taking bets on whether or not Ben and Lauren B. will make it past the first year of engagements, call me.
See you all in May for The Bachelorette!
Photo credit: ABC.com
Past Weeks:
Episode 9: Jamaican Me Crazy
Episode 8: Big Brothers Are Watching
Episode 7: Welcome to Indiana
Episode 6: Bahamania
Episode 5: Viva Mexico
Episode 4: Stop Referring to Ben as Your Husband
Episode 3: I Hate My Legs
Episode 2: I'm Not a Crazy Girl at All
Episode 1: Are You a Chicken Enthusiast?
By Meghan Kennedy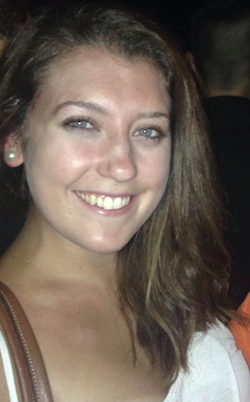 Meghan is a recent graduate of SUNY Geneseo with a degree in Personal and Professional Communication. You can find her at the nearest Chipotle tweeting about Drake, her sorority little and Project Runway.