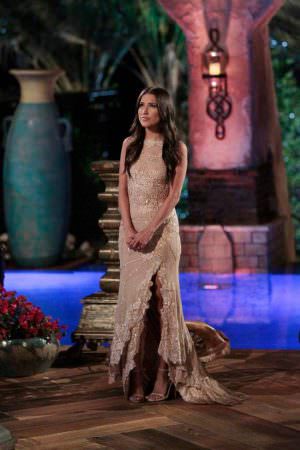 As I come to the close of recapping my second season of this crazy "reality" show, I can't believe another twelve weeks have come and gone. In the midst of recapping for the show, usually around episodes 7 and 8, I feel like it's been going on forever, but as I sit down to write my final recap of the season, I can't believe how fast it's gone. I actually feel like we just started this season. Weird. Anyway, for those select few readers who haven't read Reality Steve and don't know who Kaitlyn chooses tonight, I'm here to help. So … if you've got your glass of wine and snarkiest comments ready, let's recap!
I forgot we left off in Utah meeting everyone's family two weeks ago … and we're still in Utah as the final two pack up and get ready to head back to Los Angeles for their last dates with Kaitlyn. First up is meeting Kaitlyn's family, then it's the final date for each man. Nick tells her that even though he didn't have the most enjoyable experience the last time around — Andi's family, getting rejected, the whole nine yards — that he wouldn't be there if he didn't love her. Kaitlyn, of course, is the first one to see her family, and prefaces their introductions with the men in her life by telling her family that Shawn and Nick absolutely hate each other. Yikes. That's not necessarily the road I would have taken. Full disclosure is always good, but maybe not right before you're about to meet them?
Kaitlyn tells her family to try to remember to separate Nick from Andi's season. This is something most of America has not been able to do, so I don't know why she thought her immediate family would be able to do it. Kaitlyn tells her mom that her relationship with Nick was so physical that it concerned her. I'm all about telling your mom everything, but that somehow seemed a little too weird for my taste. Nick walks in, introduces himself, and her mom straight up asks, "Why are you here, Nick?" The claws have come out within 10 seconds of meeting him! Kaitlyn's mom (picture a slightly younger, way more Canadian Jackie Collins) makes it known that she watched Nick's season of The Bachelorette and that she's on to him. More specifically, "My opinion of him was not all that flattering." Give this woman her own show! Of course she watched it! I'm not surprised at all. Nick is literally a professional bachelor at this point. Although it sounds like he prepped for a job interview, Nick definitely wins Kaitlyn's family over.
That is, until they meet Shawn.
Shawn brought Kaitlyn's family thank you gifts for flying out to Los Angeles and meeting him, as if the producers didn't pay for all of it! My opinions of the boys meeting the family: Nick is more articulate, but Shawn is so much more genuine. Mr. Bristowe agrees — Shawn is genuine. See? I know what I'm talking about. Shawn drops the bomb that he watched Kaitlyn's season of the Bachelorette and sent a Snapchat to his friends of her the night Chris sent her home: with a heart drawn around her face, he captioned the picture "Don't worry Kaitlyn, I'm coming for you." Real? Not real? Who knows. Who cares! He wins the award for cutest boyfriend ever!
Kaitlyn's mom expresses her worry over Shawn having trust issues, which I have to agree with. We saw how he got un poco loco re: Nick, Jared and every other contestant having a connection with Kaitlyn. He swears there will be no trust issues if they get married but only time will tell. We'll see how it goes on After the Final Rose and if Nick has any secrets up his sleeve! No matter who she picks in the end, you never know what's going to happen. Shawn finishes up his visit by asking Kaitlyn's parents for their permission and they, of course, give him their blessing.
The final dates have arrived and Nick rolls up on a boat. They spend the day lounging around, talking about their potential future and the possibility of getting married. Kaitlyn tells the camera that Nick brings out a side of her that no one else does … it's the last time she's seeing him before she makes her decision. I feel like their relationship is pretty much totally physical, but I'm not them, so I don't know. Nick tells her that he got her a present and it's in his bedroom — get your minds out of the gutter because it's a framed picture from their first date and a poem expressing his feelings for her from the moment he met her. Very sweet, very cute, but also eerily reminiscent of the note he left for Andi during season 10. Could this be manipulative on his part?
Shawn and Kaitlyn go on their final date — a picnic, natch — when Shawn straight up tells her that he hopes this isn't their last date. Shawn has become way more open with his feelings than he was at the beginning of the show and I've got to give the dude props for that. This, however, is the most awkward last date ever; Shawn and Kaitlyn just sit around and don't really speak to each other while lamenting about how difficult the decision is going to be. Obviously it isn't an easy decision, but ABC is lucky I and the rest of the country didn't turn it off in the middle of this weird five-minute lull. (Note to self: look up viewership for this episode tomorrow.)
Shawn has simpler wants and needs while Nick is a little more complicated and dark. Shawn just wants to be happy with someone and wants to be happy with Kaitlyn. Basically, he's the better version of Chris Soules. Which is nice. He tells Kaitlyn that life will "never not be fun with [her]." Aw. He's laying it on a little thick, but I can't complain. He got her a gift too – a memory jar filled with mementos from each of their dates. This directly references the Dobler/Dahmer Theory (shout out to the HIMYM fans out there!) — if you're attracted to him, it's adorable; if you aren't, it's creepy. Right?
Neil Lane shows up at Nick's house and Nick freaks out, understandably so as the last time he waited for Neil Lane, Andi showed up at his door instead. Neil Lane is such a safe constant in the treacherous waters of Bachelor Land. You always know he's going to be the same — not caring what's going on, just trying to showcase some bling. Shawn, when visited by Neil, tells the camera that this is going to be the first and last time he proposes to anyone. Yikes. Hopefully this works out for him.
Back at the mansion, it sounds like Miss Kaitlyn hasn't actually made up her mind about who she's going to pick but then Nick gets out of the limo first. Bachelor tradition dictates that he who steps out of the limo first is he who goes home without a fiancée. Kaitlyn is very, very, very terrible at hiding her feelings, but Nick doesn't really tell, and launches into an admittedly gorgeous proposal. As he bends on one knee, she stops him and he says, "No …? Alright." I never thought two words could break my heart so much! She tries to tell him that she loves him, but he completely shuts her down and handles it very maturely, might I add. I hope Nick finds love one day. He tells Kaitlyn, "If you were in love with me, we wouldn't be having this conversation and you would have a ring on your finger." Not much you can say after that. In the limo on the way back to his hotel, he tosses away her engagement ring as well as the ring they had made together in Ireland. It's all got an imposing sense of finality too it … pure drama, pure Bachelor, and I loved every second of it.
Of course, once Shawn arrived, I couldn't even take notes. I have nothing to say except that Shawn proposed, and Kaitlyn said yes. Which, as faithful readers of RealitySteve.com know, has been set since the first episode aired. I may or may not have cried. We finally go live to After the Final Rose which confrontations between Shawn and Nick and Kaitlyn and Nick were promised, but we get nothing of the sort. Nick is civil, Kaitlyn and Shawn are happy, and the whole season is wrapped up in a neat little bow. Yawn. At least Shawn won, right?
Unfortunately, I sat through an entire hour of After the Final Rose expecting fights and accusations and got nothing of the sort. Even more unfortunately, I sat through an entire hour of After the Final Rose expecting an announcement that Ben H. would be the next Bachelor, but, again, got nothing of the sort. I don't know when ABC will make that announcement, but I'm hoping it's soon! I'm honestly kind of sorry to see this season wrap up, as I love watching the craziness unfold on this show with every passing week. I hope you guys enjoyed it as much as I did — and I will see you in January for season 20 of The Bachelor (along with lots and lots of vino). Don't forget to check out @LoveIncMag on Twitter for Brittny's full play-by-play of the episode complete with corresponding GIFs (trust us … they're great).
Texts from My Editor

"Why would you tell your family how you screwed the guy right before he walks in?! I mean, I know they know, but when you put it out there right before … #awkward"
"He'll fit right in with her over-accessorized family. Lordy I haven't seen so many gaudy necklaces/bracelets/rings in one scene since 90s TV."
"Ha Neil Lane did not GAF about Nick saying he was on it last year" (No, no he did not.)
Photo via The Bachelorette/Facebook
Past Episodes:
Episode 10: The Final Two
Episode 9: Things Fall Apart
Episode 8: Picnics and Parting Ways
Episode 7: Luck of the Irish
Episode 6: Does Anyone on This Show Understand Where They Are?
Episode 5: The Gang Goes to NYC
Episode 4: Sex, Lies and Sumo Wrestling
Episode 3: This Isn't Church Camp
Episode 2: Who Is the Bachelorette?
Episode 1: Fireball on the Rocks
By Meghan Kennedy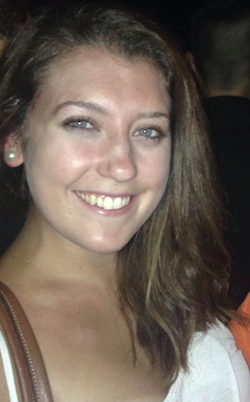 Meghan is a recent graduate of SUNY Geneseo with a degree in Personal and Professional Communication. You can find her at the nearest Chipotle tweeting about Drake, her sorority little and Project Runway.